Fitness Product Reviews
Here at GarageGymBuilder, we don't just write awesome fitness guides. We do in-depth research into nearly every fitness product we can find so that you don't have to. We like searching through the crappy products to find the gems, and when we find the gems we make sure to tell you guys about it. Below is a quick table of contents to easily find all the products we have written about:
Power Racks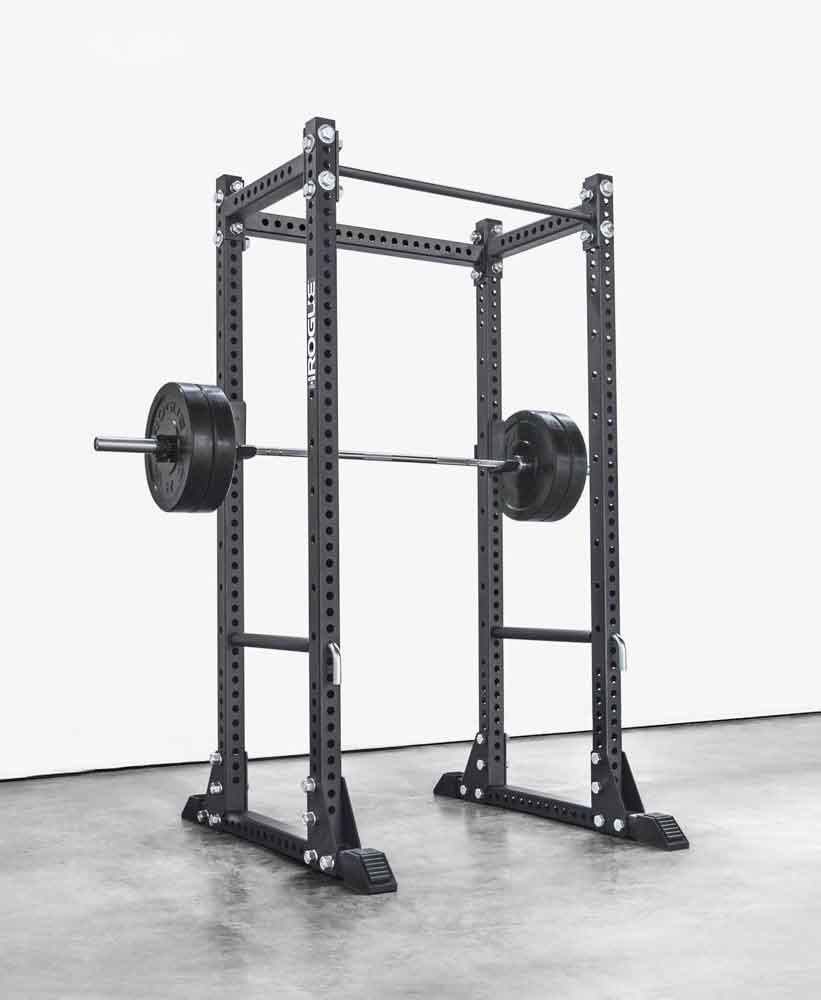 The power rack, also known as the squat rack is essentially the king of the castle when it comes to home gyms. Without a power rack… you don't have a real home gym.
See our power rack reviews here.
Barbells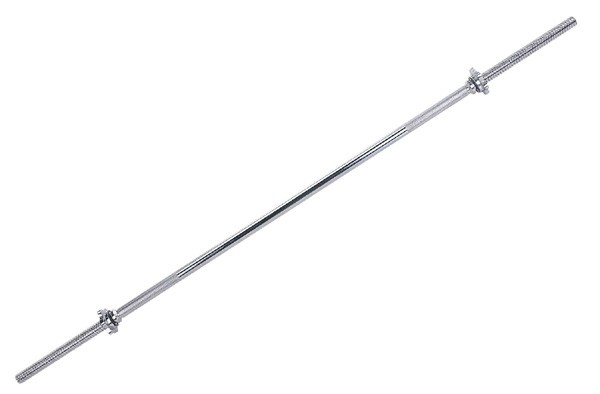 If the power rack is the king, the barbell is the queen. Deadlifts, squats, bench press's… all of these workouts made possible by this sexy piece of royalty.
Read our barbell reviews here​
Weight Benches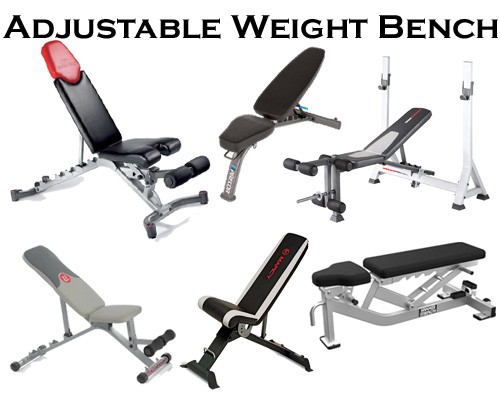 Yet another member of home gym royalty. The adjustable bench allows you to open a whole world of new free weight exercises. From dumbbell flys to skull crushers this is the go-to place to sit your body when working out
Check out our adjustable bench reviews here.​
Exercise Bikes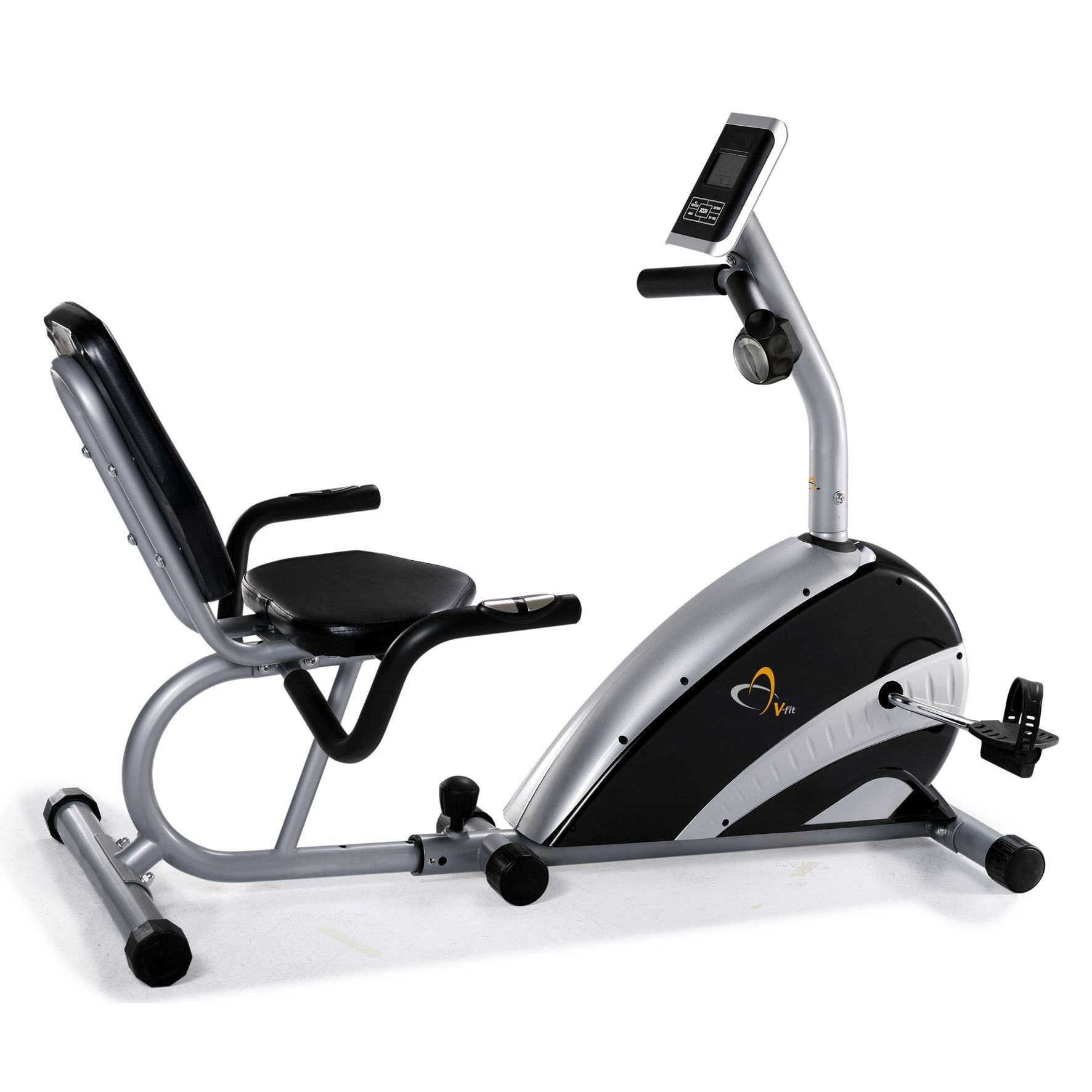 A fantastic way to burn calories in the home. All while watching TV or reading a book. Exercise bikes are a lazy man's way to fitness. Unless of course, you join a cycling class. That's a whole other world of trouble.
Read our exercise bike reviews here​
Rowing Machines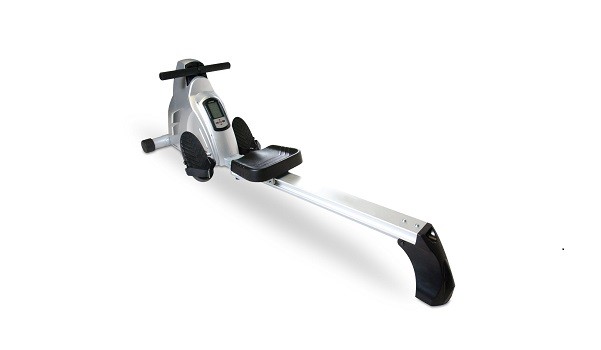 The winner of our all-around best exercise machine for cardio, the rowing machine is an absolute beast when it comes to building functional strength, incredible cardio, and a lean body that will get noticed wherever you go.
See our rowing machine reviews on this page​
Weightlifting Shoes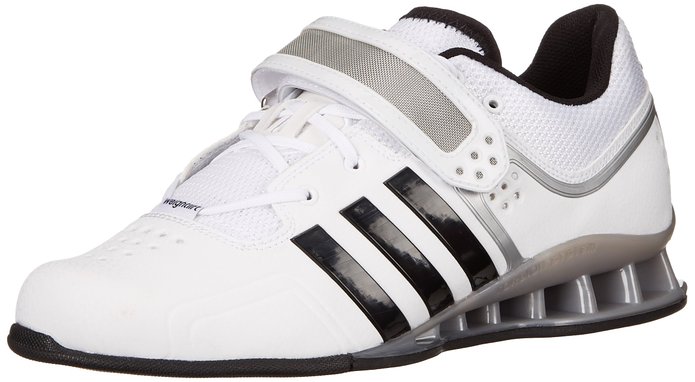 Weightlifting shoes are a relatively new product to hit the mainstream. Professional lifters have been using weightlifting shoes for years, but only recently has it become common for the common Joe to sport weightlifting shoes to optimize their lifting performance.
Check out our weightlifting shoe reviews in this article​
Pull Up bars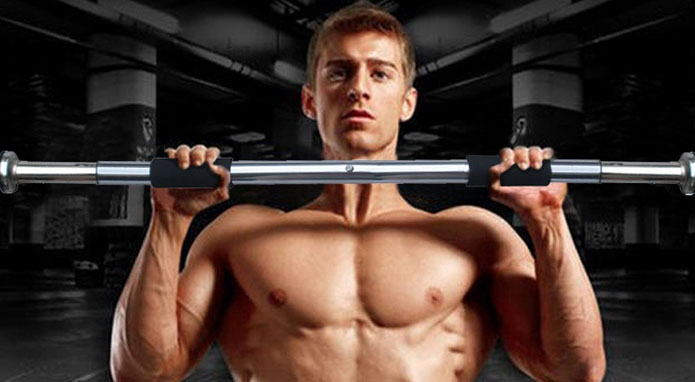 The pull-up bar is the ultimate home training device. It's all you need to pack on solid muscle and ramp up your strength levels. This simple piece of inexpensive equipment can transform your doorway or wall into your own personal home gym. There is no other exercise that will more effectively improve upper body strength, with a focus on your back, biceps, and forearms.
Check out our in-depth pull-up bar reviews here.
Kettlebells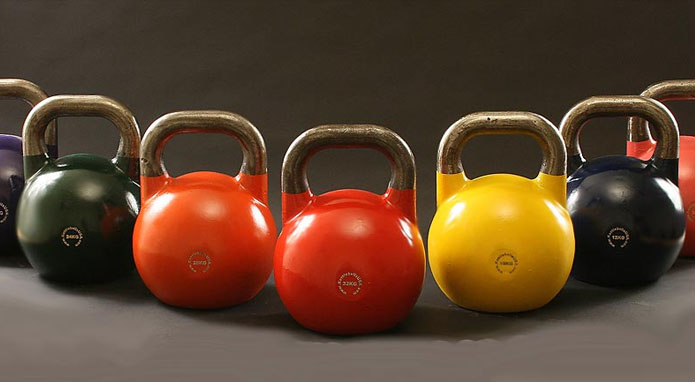 Kettlebells are a great addition to any home gym, with the ability to take your training to the next level. These cannon like weights will challenge your body in a way that just isn't possible with regular barbells. You'll develop more functional strength, build up your stabilizer muscles and vastly improve your gripping power and cardio fitness.
Shop smart with our complete reviews of the best kettlebells on the market.
Bench press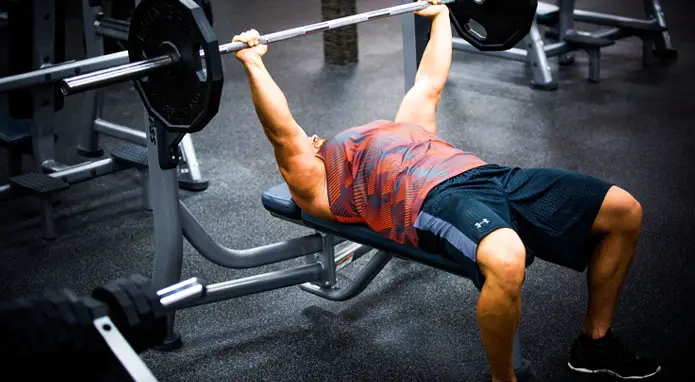 The bench press is the king of upper body exercises. By focusing on improving your bench you will be able to pack solid slabs of muscle onto your chest, shoulders, and triceps while improving the strength of your entire upper body. But you'll only do those things if you're training with a quality bench.
Select the right bench for your needs by checking our in-depth reviews of the best bench press benches on the market.
Gymnastic Rings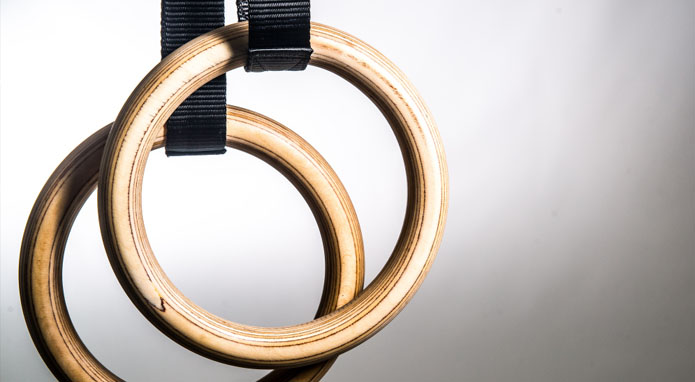 When you're ready to take your home gym training to the next level, gymnastic rings are the tool you need. They'll open your training to a whole new level of intensity with power body moves that will challenge you to the max. Gymnastic rings will get you stronger, adding muscle to your upper body faster than almost anything else.
Check out our complete guide to the best gymnastic rings and get the right rings for your garage gym.
Suspension Trainers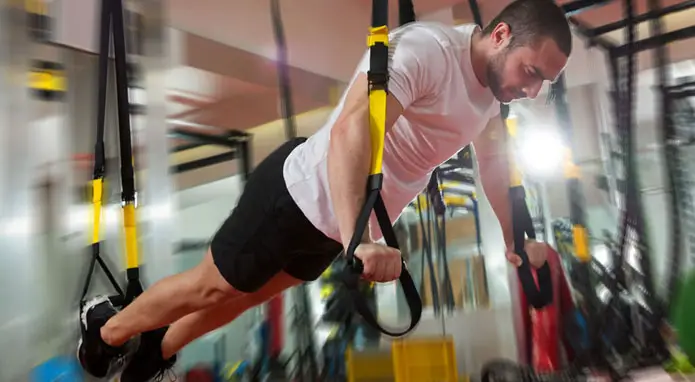 Suspension training opens a whole new avenue of fitness and strength exercise. With a suspension trainer, you're able to perform more than 300 exercises. You'll also be able to work your body in ways that you simply can't do with any other type of training gear. Investing in a suspension trainer for your home gym will give you a huge advantage.
Check out our detailed reviews of the suspension trainers.
Ab Machines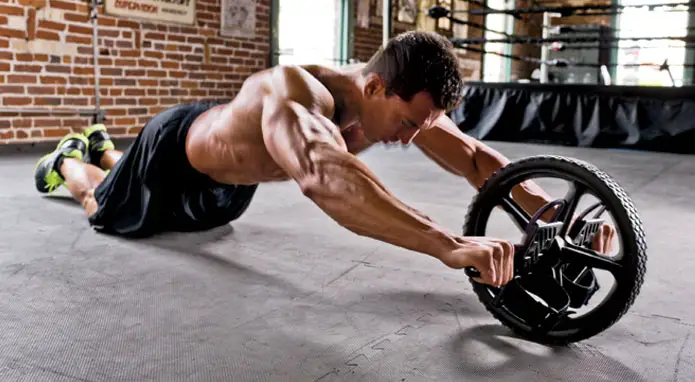 Are you confused by all the ab machine marketing that bombards us daily? We're promised 6 pack abs with virtually no effort, so long as we buy the latest ab gadget – yet, you know the most of what you see is useless. Yet, there are some good ab products out there.
Cut through the hype and discover which ab machines really work with our expose of the best 10 ab machines in the market.
Fitness Trackers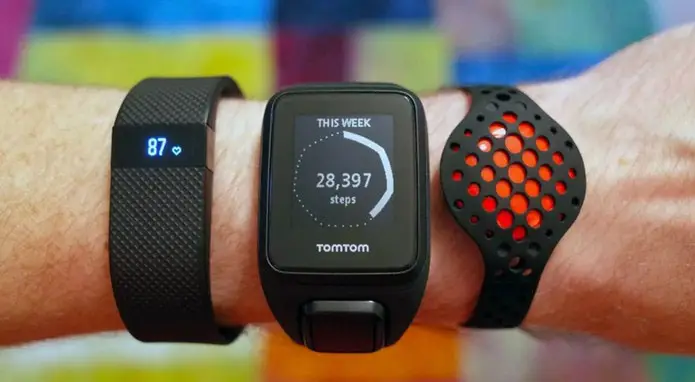 A fitness tracker won't do the workout for you – but it will give you the instant training feedback you need to allow you to train smarter. Yet, finding the right fitness tracker to meet your unique needs is not easy. The Fitness Tracker market is saturated, with new products constantly appearing.
Do yourself a favor by checking out our complete coverage of the best fitness trackers on the market right now.
Dipping Bars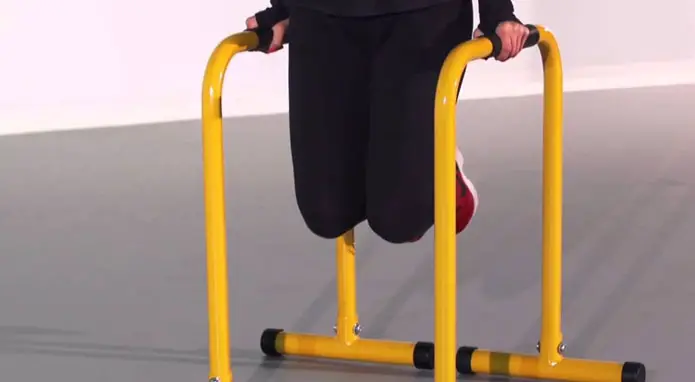 Dipping bars are an essential piece of home gym hardware. The dip is one of those basic mass moves that will pack muscle onto the chest and triceps, while making you stronger, faster. It is essential, though that your garage gym dipping bars are as tough as you are. If not, they could cause serious injury.
Check out our in-depth reviews of the best dipping bars.
Stepping Machines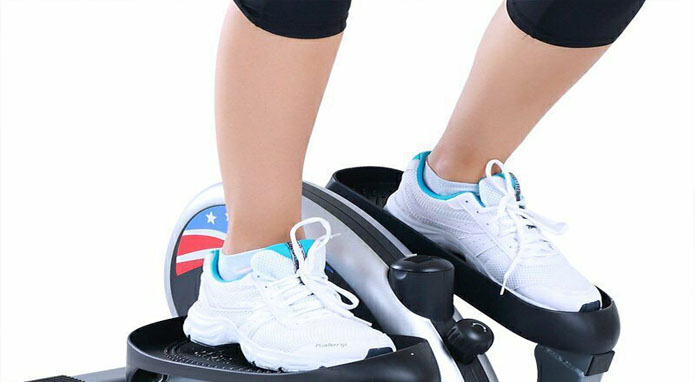 The addition of a stepping machine to your garage gym will allow you to nail the often neglected cardio training component. Stepping is a great way to target your glutes and quads while ramping up the fat burn. It's also an ideal platform for doing HIIT workouts. But not all stepping machines are equal.
Find the best by checking out our in-depth reviews of the top 10 stepping machines.
Plyometrics box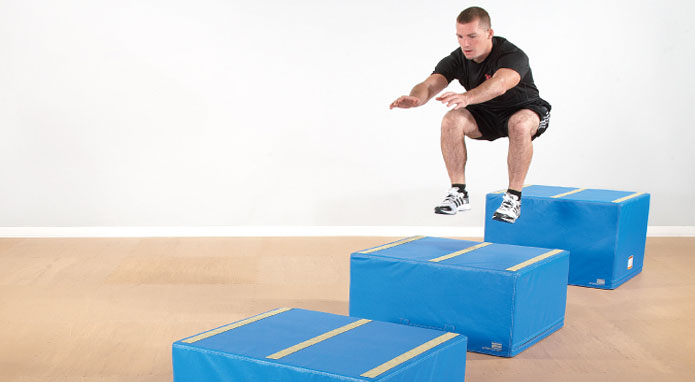 Plyometrics is a fantastic way to develop functional fitness while burning off mega calories and improving your sports performance. To get the most out of your home gym plyo, though you need the right plyometrics box. Not all boxes are created equal. Without the best available, you risk serious ankle and knee injury.
Buy with confidence by checking out our detailed reviews of the best plyometrics boxes on the market today.
Strongman Training Equipment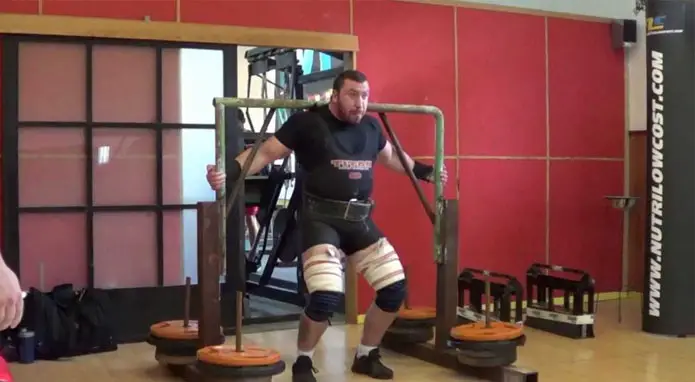 Strongman training has become hugely popular in recent times. This type of workout is hard and heavy. It pushes you to the limit and it requires gear that is capable of taking as much punishment as you are. Our giant strongman training gear analysis goes deep to bring you all the specialized strongman workout equipment you need to rock your workouts.
Find in-depth reviews of the best selections here.
Foam Rollers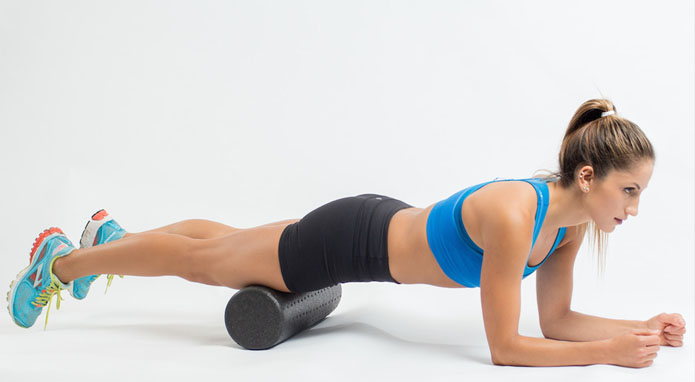 When you need relief from muscle ache, a foam roller is worth its weight in gold. Being able to reach for your foam cylinder and put it to work for a few minutes will bring instant relief, allowing you to get on with your day. Finding the right roller, though, is no easy task. Our complete coverage of the best foam rollers in today's market makes it easy.
Grip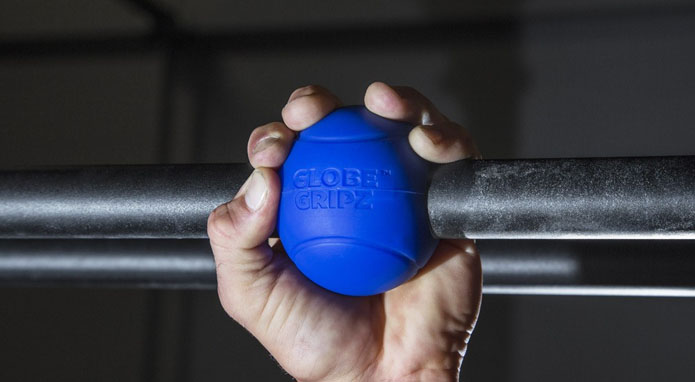 For many weight trainers, their grip is their weak link. It doesn't matter how strong their back, chest or biceps are, if their grip is weak, their workout will be a failure. Don't let your grip let you down. Adding grip training to your program will allow you to push harder one every single workout.
Check out our massive coverage of the most effective grip developers on the current market here.
Crossfit Grips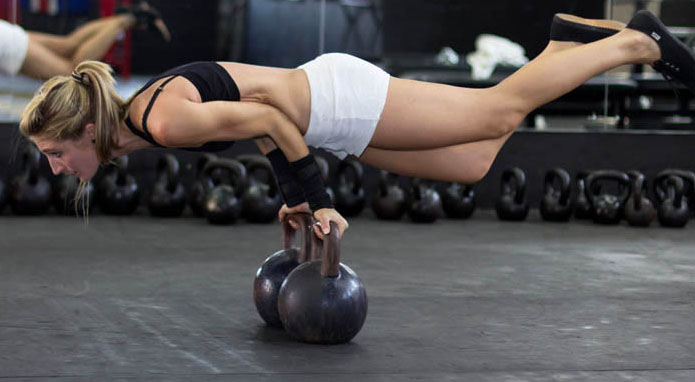 CrossFit training is tough on your body. It's even tougher on your hands and your forearms. This combination makes your grip the weak link in your workout. How frustrating to cut your WOD short because your grip gives out! By investing in quality CrossFit grips, you don't have to.
Find the best CrossFit grips with our in-depth coverage of the top 10 in today's market.
Glute Ham Developers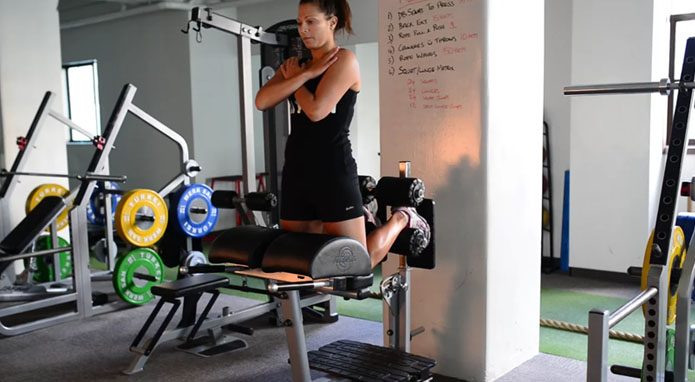 Adding a glute-ham developer to your training arsenal will take your garage gym to the next level. You'll be able to target your entire posterior chain with an emphasis on strengthening and shaping the hard to target glutes and hamstrings. This will provide the power base to boost your strength while shaping your lower legs.
Find the best glute ham developers on the market with our in-depth guide here.
Smith Machine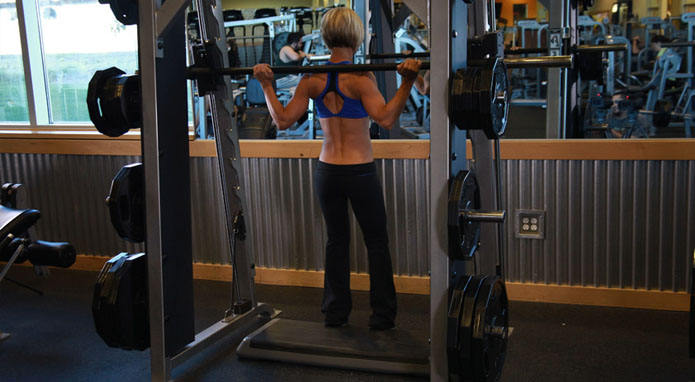 A Smith Machine is the ultimate piece of garage gym equipment. It will allow you to train heavy on such mass moves as squats and bench press in absolute safety, even when you're on your own. Smith machines used to be limited to commercial gyms, but now there's a range of home gym models available.
Find which ones deserve your attention with our in-depth coverage of the top garage gym smith machines available right now.
Adjustable Dumbbells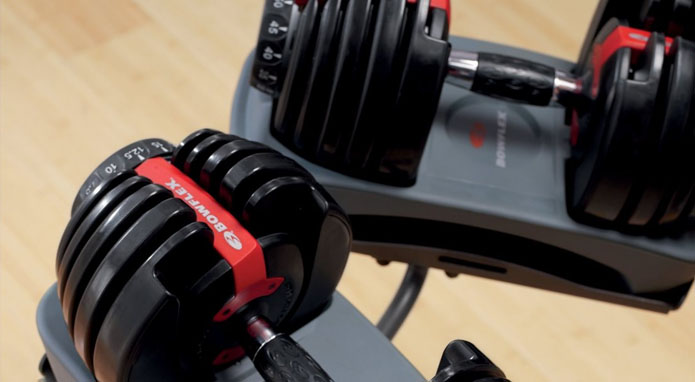 Dumbbells can end up being the most expensive and space-consuming pieces of equipment in your garage gym. However, with the advent of adjustable dumbbells, both of those problems can be solved in one product. Adjustable dumbbells allow you to select the desired weight from a base and simply lift off and start training. This saves you both money and space.
Check out our analysis of the best adjustable dumbbells on the market here.
Fitness Floss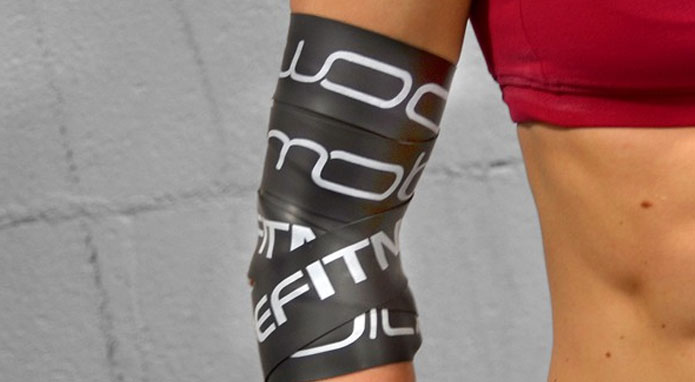 Fitness floss bands are an essential training aid for serious weightlifters. They compress swelling of tissues and joints, restore joint mechanics and improve mobility. If your goal is to train harder, with increased range and flexibility, then you need to include a floss band in your gym bag. But which one to choose?
Our massive article on the Top 10 floss bands that will make it easy for you to make the right choice.
Weighted Vest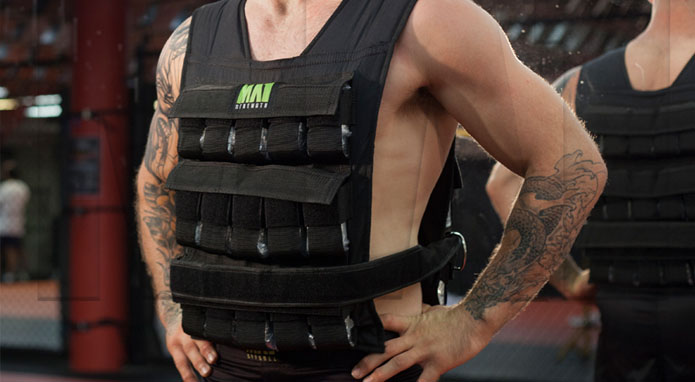 When you are ready to take your strength to the next level, a weighted vest will provide you with the extra poundage that you need. Using a weighted vest on dips, pull-ups, or when doing your cardio will ramp up intensity level like nothing else. But not all vests are created equal.
Avoid the duds and zone in on the best of the best with our Top 10 weighted vests article.
Bumper Plates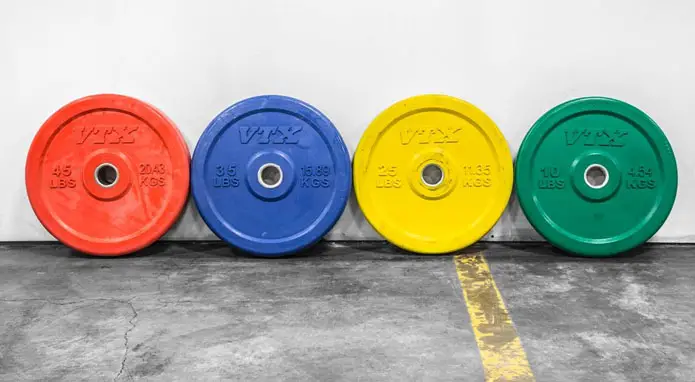 If you thought that a weight plate was just a weight plate, you haven't been introduced to bumper plates. These thick rubber weight plates offer you the ideal level of protection, style, and functionality. They will make your gym a safer environment to train in.
Your home gym deserves the very best weights at the best value – check out our exhaustive review of the best bumper plates.
Wrist wraps/straps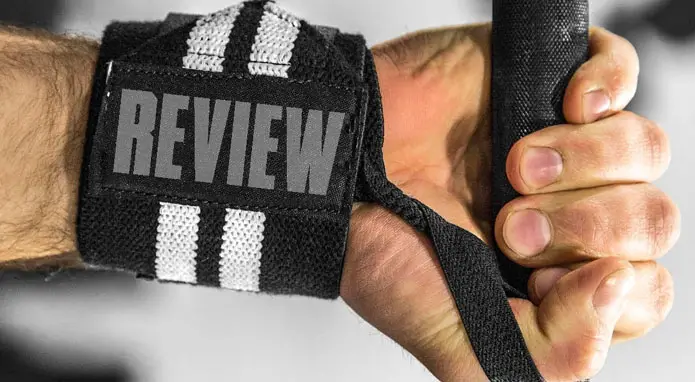 The wrists and forearms are the weak link for weight trainers. Too often the wrists fail before the actual working muscle does, cutting your set frustratingly short. Getting the right wrist straps and wraps is an essential part of successful training.
Don't leave such a vital element to chance – find the best the industry has to offer with our review of the Top 10 wrist wraps/straps here.
Small Workout Equipment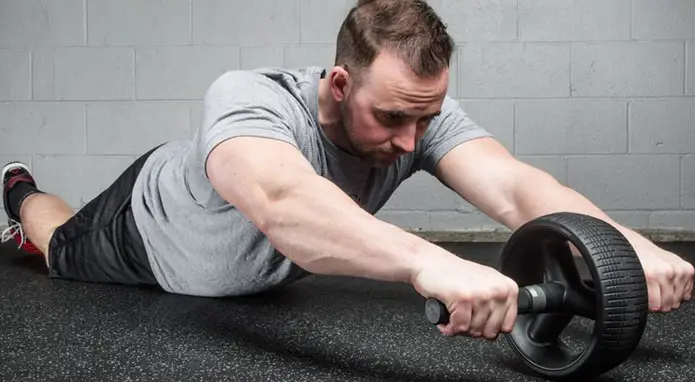 Fitting top quality workout gear into the confines of your home gym space can be a challenge. Weight training gear is typically big and bulky. But often that stuff just won't fit into your space.
Discover the best high quality compact small workout equipment that will work with even the tiniest of spaces with our Best Small Workout Equipment article – it's the answer to your small space dilemma.
Cable and Pulley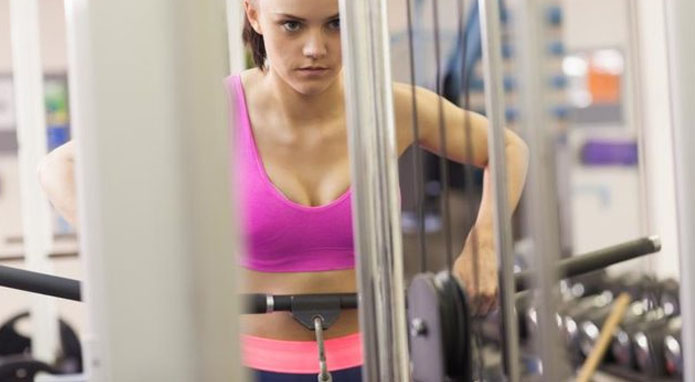 Cable and Pulley machines will take your home gym training to the next level. You'll be able to perform the types of resistance exercises that commercial gyms offer at home whenever you please. But only if you get the best quality gear. Most home cable and pulley machines are notoriously bad quality.
Avoid the pitfalls with our review of the Top 10 Cable and Pulley Machines for home gyms.
Agility ladder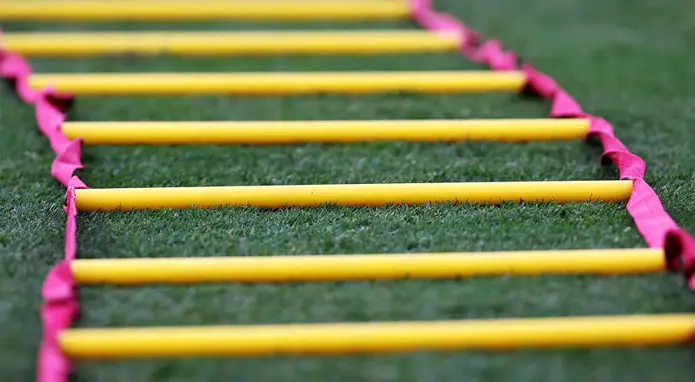 When you're serious about improving your cardio fitness and boosting your speed and agility, it's time to invest in an agility ladder. Nothing else will get you to your goals faster. This simple, compact training device is cheap, portable and infinitely versatile.
Find the best agility ladders on the current market with our review of the Top 10 agility ladders – it's essential reading before you buy!
Buttwink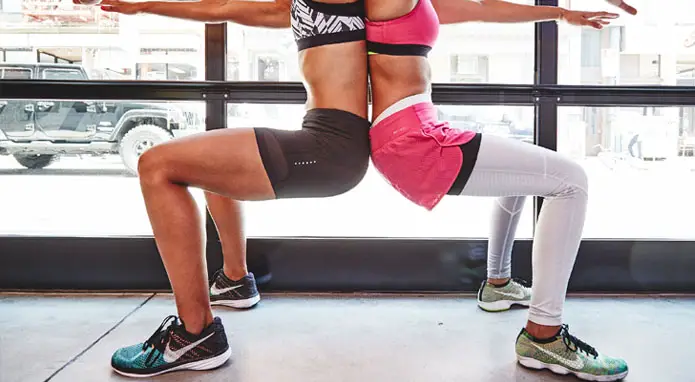 Squats are the single best exercise for losing weight, getting strong and building muscle. They're also the most abused exercise on the planet. A common problem is what we call butt wink.
Find out what it is, if you suffer from it and – most importantly – how to correct it with our What is Butt Wink? / 7 Steps to Squatting Properly with No Back Pain super article. Your lower back will thank you!
Deadlift jack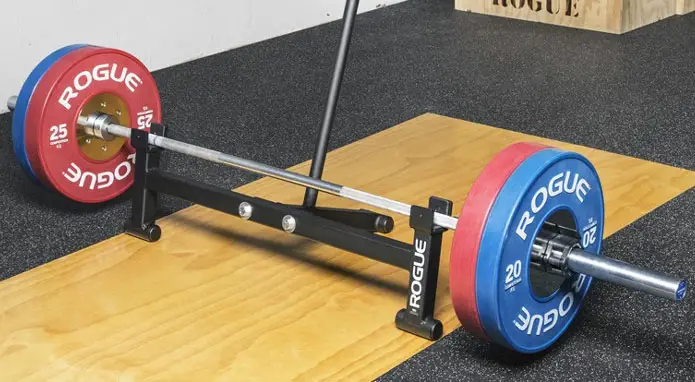 Deadlifting is a great mass and power builder that will mass up your body like few other exercises. Loading and unloading the weight plates onto the probe deadlift bar, however, can be a major hassle – especially if you're on your own. A deadlift jack can be a lifesaver.
Find the best deadlift jack for your home gym with our Top Deadlift Jacks review article – it will transform your deadlifting experience!
Workout Chains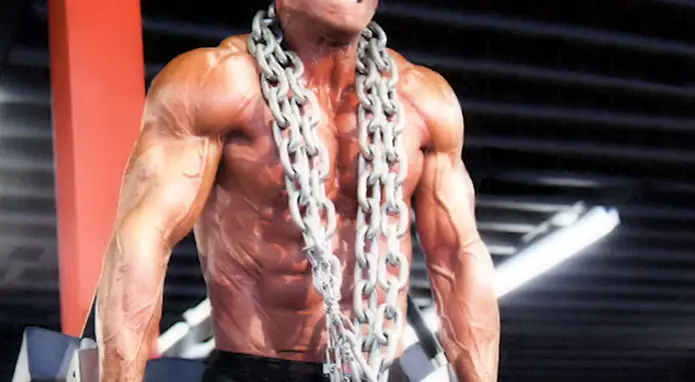 Exercising with workout chains is not only the ultimate in badass training, but it is also a highly functional method of lifting. Chains provide you with a fluctuating, variable resistance that gives your muscles a unique workout experience. They will get you bigger and stronger, faster.
Discover the best workout chains on the market with our Best Workout Chains super feature.
Dip belt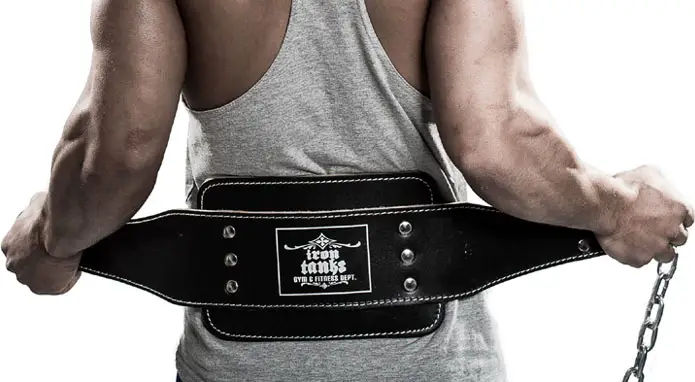 Dips are a bodyweight exercise that beef up your chest as well as maxing out your upper body strength. Before long, though, your body weight will not be enough to challenge you. That's when you need a dip belt. A quality dip belt will allow you to add weight to your dips in order to push your dip training to the limit.
Check out the best dip belts in our Top 10 Dip Belts feature.
Resistance Bands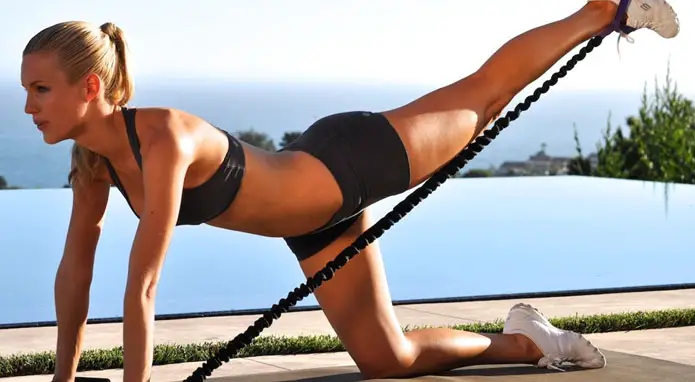 Resistance band training is a cost-effective, portable and functionally effective way to get a great workout anywhere, anytime. Resistance bands are also a great supplement for any home gym. A lot of bands on the market, however, are cheap and nasty.
Avoid the duds and read our full review to discover the best resistance bands.
Climbing Ropes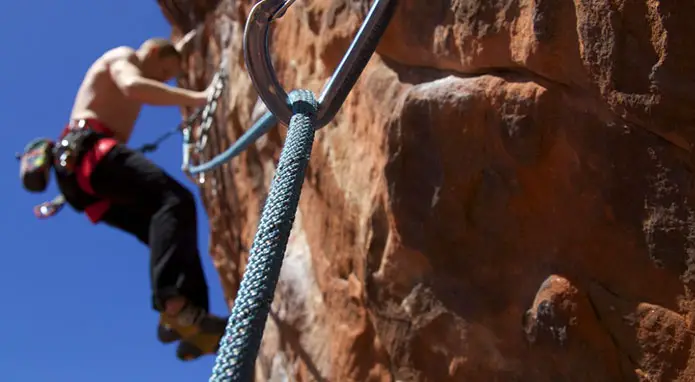 The CrossFit craze has brought rope climbing out into the open. Millions of people have discovered how rope climbing can make them fitter, stronger, more agile and even help them to lose weight. Adding a climbing rope to your home gym will give you a fantastic whole-body training aid.
Find out which climbing ropes deserve your attention with our Top 10 Climbing Ropes article here.
Massage Balls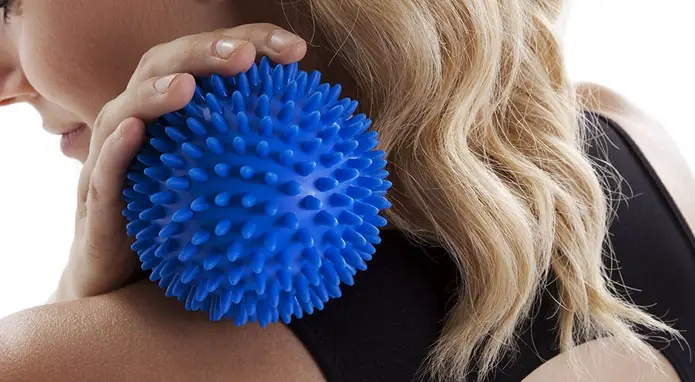 A post-workout massage used to be the privilege of elite athletes and the wealthy. With the advent of massage balls, however, the rest of us are now able to benefit from deep tissue massage anytime we need it. Massage balls are low cost, portable and easy to use.
Discover the best of the best massage balls on the current market with our Top 10 Massage Balls super feature here.
Battle Ropes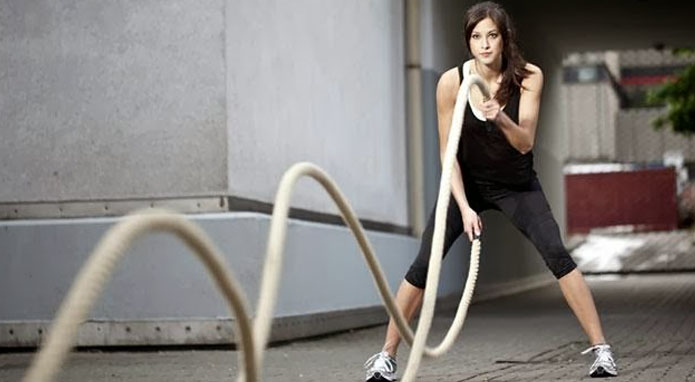 Battle ropes are a recent innovation in commercial gyms. Their popularity is due to their effectiveness in providing an undulating resistance workout. The effect is that you'll get fitter, stronger and leaner faster. Having a battle rope in your home gym will put your training at a huge advantage.
Find out which battle ropes are the best in our Top 10 battle ropes mega feature here.
Jump Ropes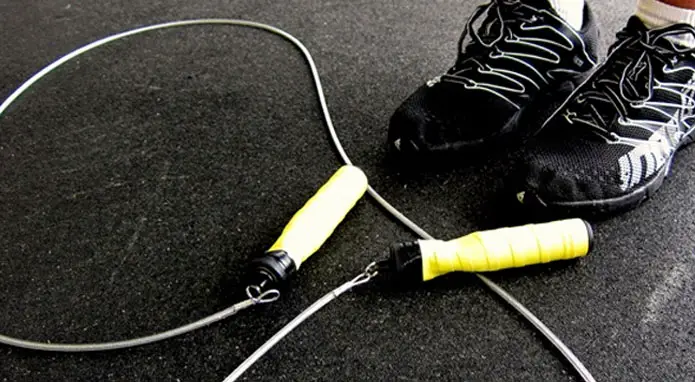 Jumping rope is among the oldest and most effective forms of exercise on the planet. Nothing else will allow you to lose your loves handles, boost your cardio fitness and get super fit faster. But not all jump ropes are equal.
Find the best jump rope on the market.
Workout Supplements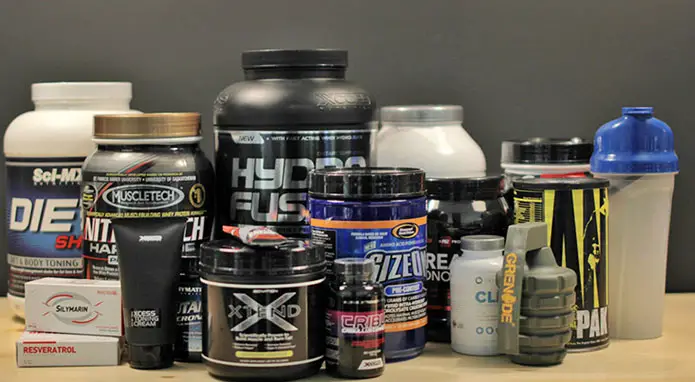 Supplements have many benefits. They are essential for pre and post-workout, fat loss and muscle building and recovery … Find out the best workout supplements on the market.
Elliptical Trainers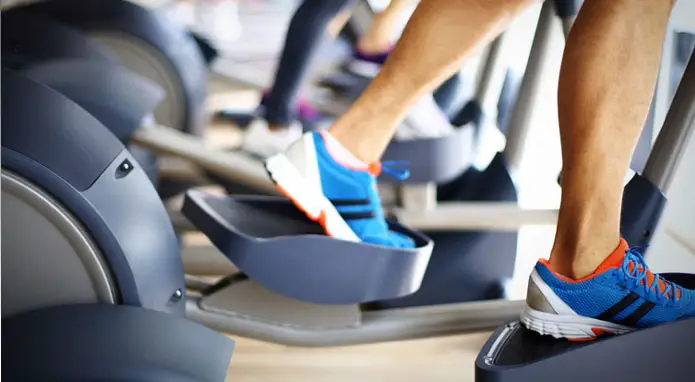 We have put together and reviewed the 10 best elliptical machines on the market.
Lifting Straps
Lifting straps provide support and strength to your wrists during heaving weight training and deadlifting. Here is the list of 10 best deadlifting and general weightlifting straps that you cannot miss.
Knee Sleeves
Knees sleeves are the best when it comes to leg protection during heavy training. Click here to find out the top-rated knee sleeves on the market today especially for running, squatting and powerlifting.
Subscribe to our newsletter