Top 10 Weight Lifting Straps – 2023 List
last updated:
Dec 23, 2020
A good pair of lifting straps for your deadlifts not only helps you push heavier weight, but it also helps to protect your form as well. Proper form often crumbles when you start to feel the bar slowly slip from your grip. By wrapping straps around your wrists and over the bar, you help keep it firmly in place. Many lifters prefer simple straps over hooks because you are still training your grip with just a little extra boost from the durable fabric. The key to perfect deadlifts is perfect form, and a supplementary pair of straps keep your focus on your form and not on your hands.
In this guide, we have provided some of the best lifting straps for weightlifting to help you push yourself to your new PR!
This is the best product on our list that is currently in stock: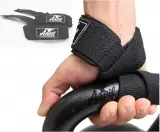 Anvil Fitness
Why is it better?
5mm neoprene pad
22-inch length
100% satisfaction guaranteed
46
Researched Sources
9K
Reviews Considered
16
Hours Researching
15
Products Evaluated
Durability
Comfort
Effectiveness
Materials
Features
By Default
10 Best Lifting Straps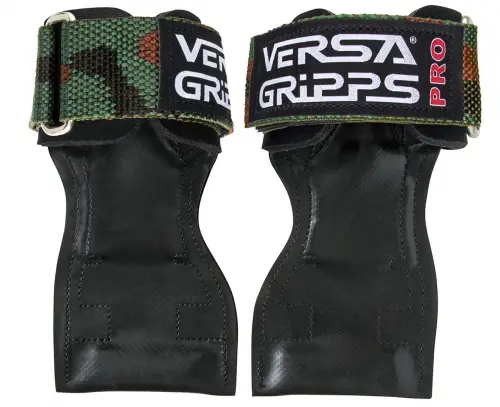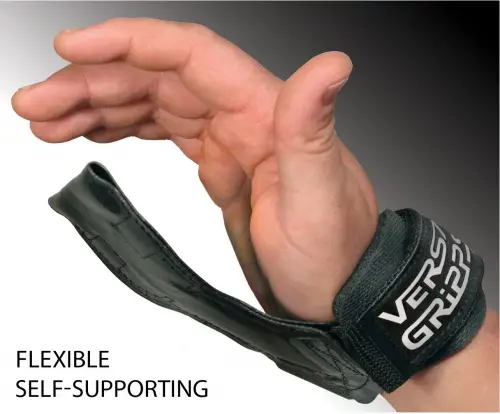 American made
Non-slip material
Built in arch support
​Versa Grips PRO is an American made grip strength support that will make your grip stronger as it reduces pain. It is made from a unique non-slip material that will ensure that your hands don't slip as you are gripping the weight. The extra-long grip length allows you to wrap the strap around your working bar more than once in order to get the most secure hold.
Read more
The Versa Grip is an easy choice to be at the top of this list. It is proven and patent as the best, most advanced accessory on the market. It is made in the United States with the best materials available and the highest quality workmanship.
The custom made material is designed not to slip when you are using it. They made it antibacterial, antimicrobial, and hypoallergenic. It maintains the ultimate grip.
Arch support has been built into the grips to give you carpal protection. They give you protection from nerve damage and good circulation for your wrists and hands.
Versa made the grip longer to provide more durability, strength, and extra toughness. They also provide you with protection from calluses.
They have also made a feature with a quick release so it is easy and safe to let the weight bar go. It works better than just gloves with straps and hooks. The wide weight lifting straps will give you fantastic wrist support for pushing and pulling all in one.
These grips are also available in a choice of nine different accent colors so they can match your favorite workout outfit.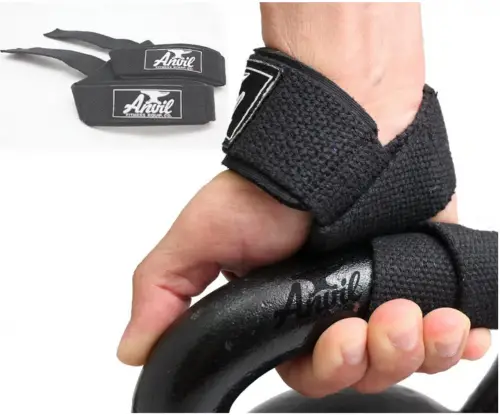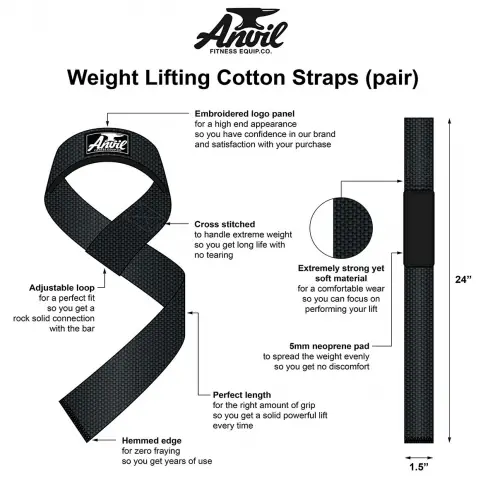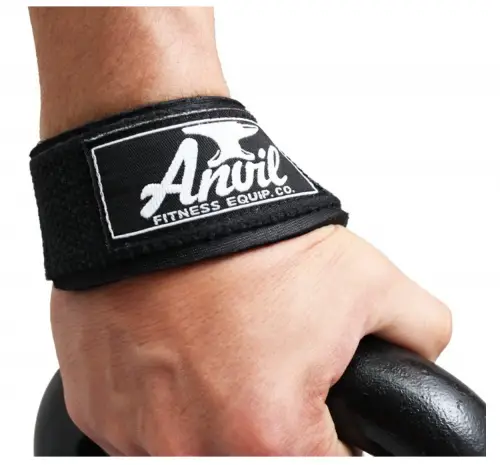 5mm neoprene pad
22-inch length
100% satisfaction guaranteed
Not suitable for smaller wrists
Anvil Fitness lifting straps feature an integrated 5mm neoprene pad to protect your palms from callusing and bruising. The neoprene will also enhance the effectiveness of your grip strength. The lifting hooks allow for a double wrap around the bar.
Read more
The versatile design of these lifting straps and hooks make them easy to use on barbells, dumbbells, and kettlebells as well as for pull-ups and lat pulldowns. Anvil padded lifting straps are very high quality, providing you with the confidence that you need to max out on your heavy lifting and strength training routine while ensuring a strong and proper grip.
These straps are sold as a set of two and are made from the best materials to be durable and be the most comfortable. A 5mm pad made of neoprene is built into the inside of these grips which will help you against callouses or bruises. The lifting hooks can make two or three wraps around the bar so they are just the length you need.
This design works with pull up work, kettlebell exercises, barbells, and dumbells. When you are having an intense workout and your grip strength is running low, these deadlift straps will help you out.
If you are not happy with your purchase for any reason, the company does offer a 100% guarantee. It is built to last and the company is proud to stand behind its work.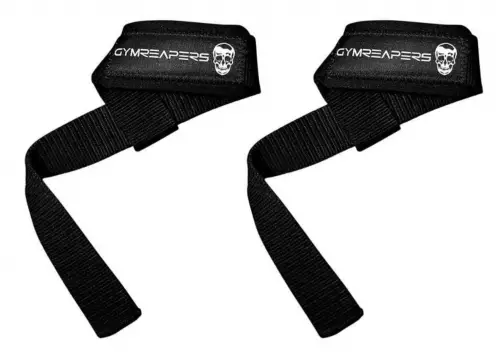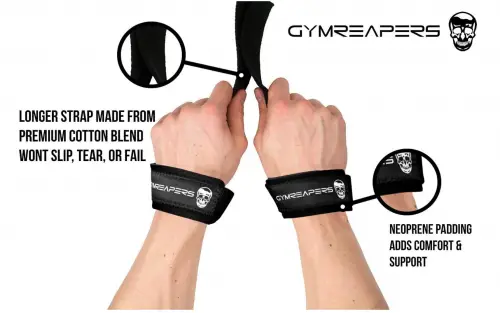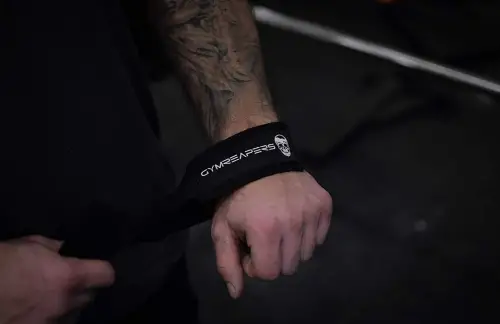 Neoprene padding
Comfortable fit
Lifetime warranty
Be prepared to take your deads to a whale new levels with this option from Gymreapers. This design is made from simple materials that clock in at a reasonable price point and is packed with features to keep your hands comfortable and protected when pushing heavy weights. Plus, it comes in a wide variety of unique color options that make it worth checking out.
Read more
What users love most about this design is that while it boasts a simple and straightforward design, key padding in high-impact areas protects your hands. Previous users report that these straps don't dig into their hands under heavy weights thanks to the padding in key areas on your hand. This padding is composed of neoprene that holds up well under pressure and helps to wick away sweat.
This design is composed of strong materials that will not rip or tear under the pressure. They are so confident in the durability of their straps that if your gear begins to tear or lose function over time, Gymreapers offer a lifetime warranty on their gear.
If you are on the market for something simple and effective, this design from Gymreapers is an excellent option. Users love the neoprene padding helps to protect your wrists but isn't so thick that it will feel awkward and bulky. Plus, it comes in at a super affordable price point that won't break the bank.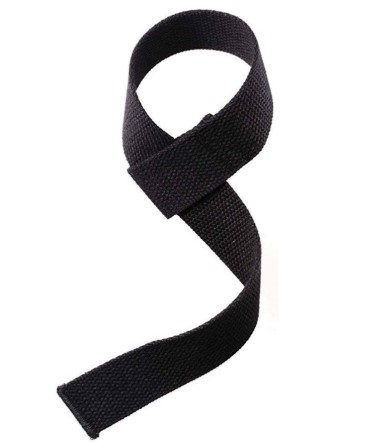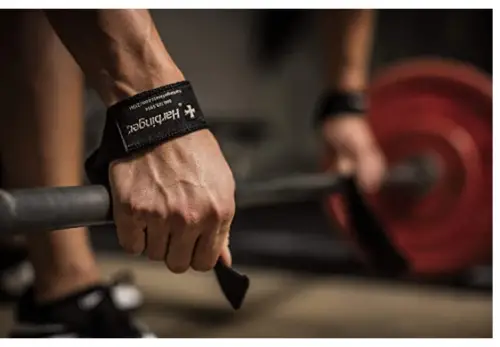 Minimalistic design
Easy to use
Flat nylon construction
The Harbinger 21501 strap features padded cotton inserts for extra comfort. Their minimalistic design results in a lightweight lifting strap that is very user-friendly and easy to use. All you have to do to put them on is to place your hands through the loop, pull the strap under your weightlifting bar and then twist the strap.
Read more
Harbinger lifting straps will provide a very secure hold and grip while also giving a superior level of support to your wrists for improved grip strength.
Harbinger deadlift wrist straps are constructed from flat nylon webbing; this material is incredibly strong and resilient. You have a quick-release facility in case you get stuck. Both beginners and advanced lifters will benefit greatly from this product.
You can make your lifting better with these gym straps which are made of sturdy cotton. The straps are a little over 20 inches long and about an inch and a half wide so they are the perfect size to help your workout. They will give you more strength to grip without losing your bar feel.
Because of this, you will have good traction against the bar while you are lifting and will be able to lift more weight during your exercises.
If you are working to get stronger or bulk up, these straps will give you about 20 percent more area of grip to work with.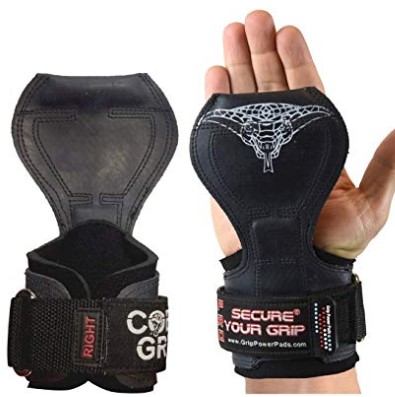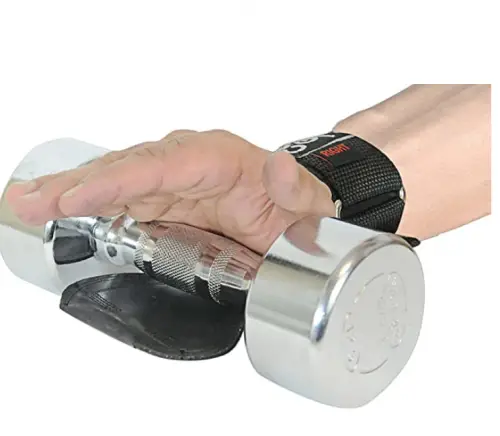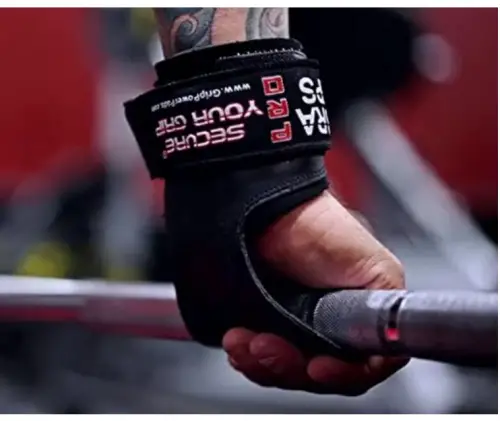 Patented ergonomic design
Male and female sizes available
Comfortable fit
Cobra Grips are aptly named because they are just plain tough. You will not need power hooks, lifting grips or a grip pad if you have these. Having wrist straps that adjust means the one size will fit anyone. These grips have a support wrap for your wrist which is part of the grip. That alone makes them more comfortable on your hands.
Read more
These grips fit wrists from 5.5 to 8.75 inches which are perfect for most men's hands. The FIT model fits wrists from 4.25 to 7 inches so they will work for most women.
They designed these grips to replace wrist supports and hooks, lifting straps or weightlifting gloves. They let the lifted weight rest on the base of your hands instead of on your wrists. Instead of using lifting straps, these grips are much more flexible and thicker. The strap helps your wrist stay more stable with a nice wide Velcro
When you wear conventional straps you can risk carpel tunnel issues or cause nerve damage but the Cobra Grips let you do any exercise with much more control.
Gloves give your hands good protection but the Cobra Grips keep your hands cooler because they do not cover your whole hand. Instead of having to take them off to grab a drink or something, you can just twist them around on your hand.
Cobra Grips gives you extra padding to spare your palms and tighten your grip with the ergonomic and streamlined design which avoids slip. Since you do not have to deal with hooks or straps, when you are done with the lift, you can just let go of the bar.
Cobra Grips are made of the highest quality materials. The wrist cuff has good elasticity which makes it easy to move your hands and they are durable so they will last you a long time.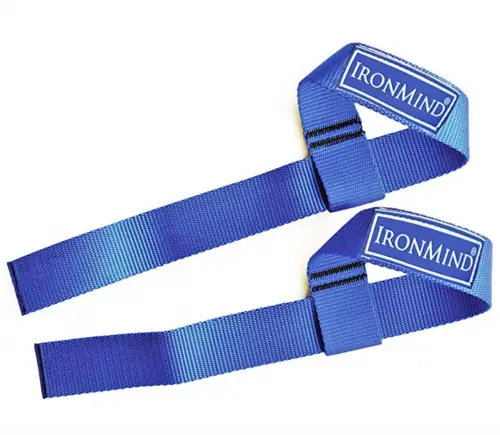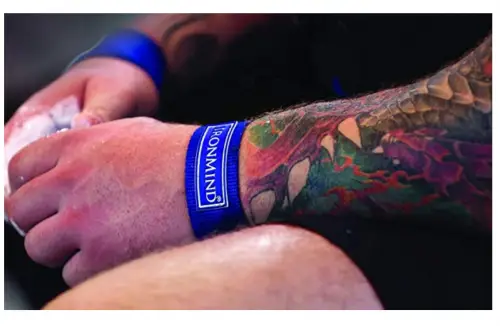 Affordable
Incredibly durable
Comfortable fit
No padding
Not ideal for smaller wrists
Simplicity is the name of the game when it comes to this design from IronMind. If you are concerned that popping on a pair of straps or hooks is cheating (it's not!), this design is the perfect fit. It is composed of simple yet strong materials that hold up quite well under intense pressure, and clocks in at a super affordable price point.
Read more
There are no thrills or gimmicks when it comes to this design from IronMind. In fact, this design pops up quite often at many The runaway No. 1 choice on the professional strongman circuit for more than a decade—proven at World's Strongest Man competitions, and it has even been listed as one of the most durable brands by BarBend.
This design is made from tough materials and is manufactured in the USA. It boasts a long design that is easy to wrap comfortably around the bar and is made for intense weight. These straps were worn by record breakers, and can easily withstand well over 100 pounds of pressure!
If you are in the market for something simple yet effective that is good enough for world-record breakers, this design from IronMind is worth checking out. Despite its super-strong construction. It comes in at an incredibly affordable price point.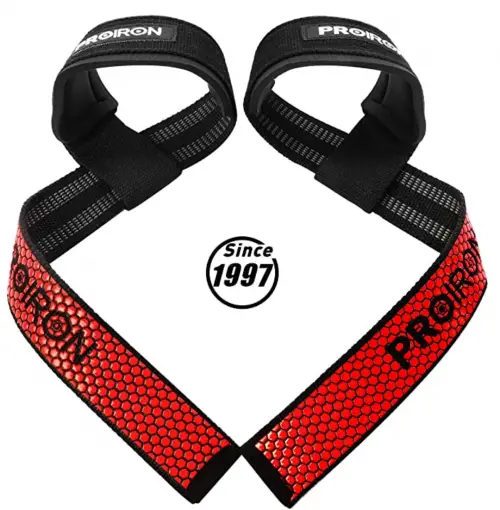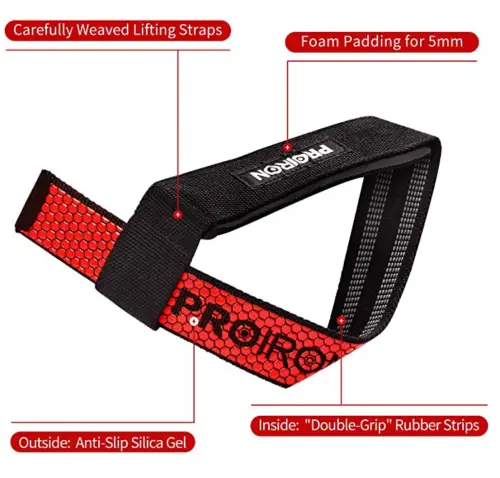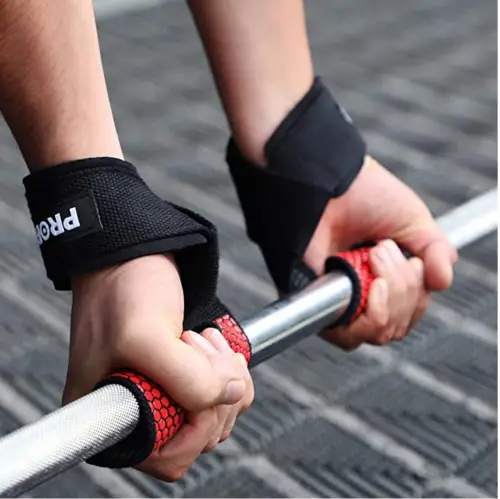 Rubber grips
Thin neoprene padding
Leather accents
If you worry about the fabric digging into your wrists under a heavy lift, this design from PROIRON is worth checking out. It is made from a series of different materials that are designed to keep your wrist protected and comfortable as you push yourself to a new PR. Rubber components are sewn into the fabric to help keep the strap in place, and light padding protects your wrists.
Read more
The very first thing that we noticed about this design is that it utilizes a few different materials that help you get the most out of your lifts. Rubber tracks on the inside of the strap grip help it to stay in place and prevents it from shifting in the middle of your lift. The edges are also reinforced with leather to prevent cracks or tearing over the years.
Lifters also love that this design from PROIRON offers modest padding on the wrist area that doesn't feel too thick or bulky. The padding is made from neoprene that measures to be 5 mm thick. The neoprene padding in this design also works to wick away sweat so you have a firm grip on the bar.
For those in the market for a little something extra from their straps, this design from PROIRON is an excellent choice. It boasts a slim and simple frame like many of the other designs out there on the market but is packed with advanced features to keep your grip firm and your wrists protected.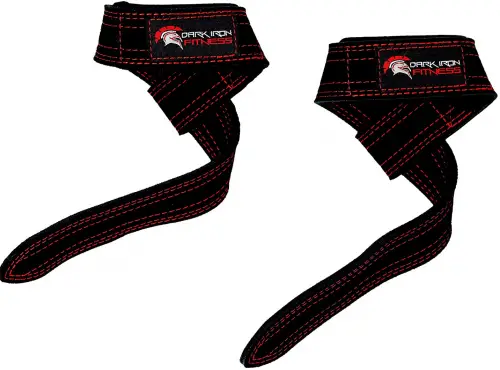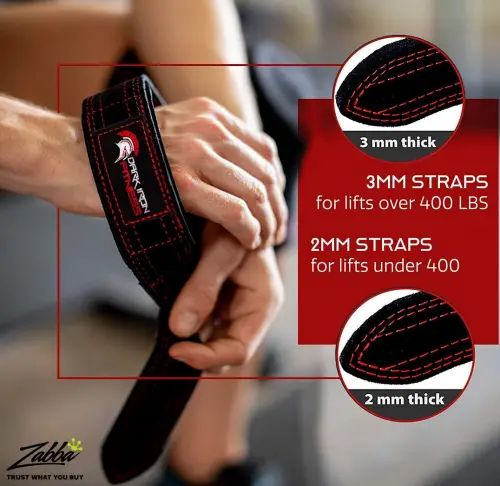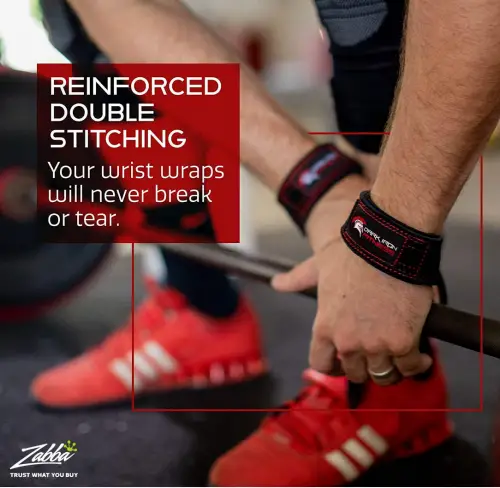 Reinforced stitching
Suede leather
Lightweight and soft
​Dark Iron Fitness leather suede straps feature reinforced stitching to make them extremely strong and durable. They are made from high quality, suede leather, making them among the strongest lifting straps on the market. Unlike cotton lifting straps, these straps will close very tightly, giving you the confidence that they will do the job that you need.
Read more
This option is also very lightweight and soft, so they won't pinch or chafe when you're grabbing the bar. They won't slip or move around when you're lifting, and they are able to handle up to 450 pounds when you're deadlifting.
Dark Iron Fitness is built durable and tough. They are of excellent quality made of heavy-duty suede leather. The straps are reinforced with tight stitching on the entire length of the wrist.
They are designed to fit snug around any wrist. The suede also grips stronger and tighter than the cotton straps.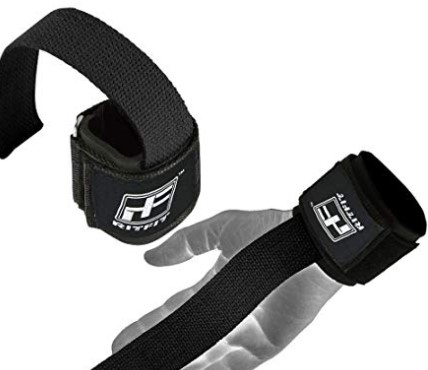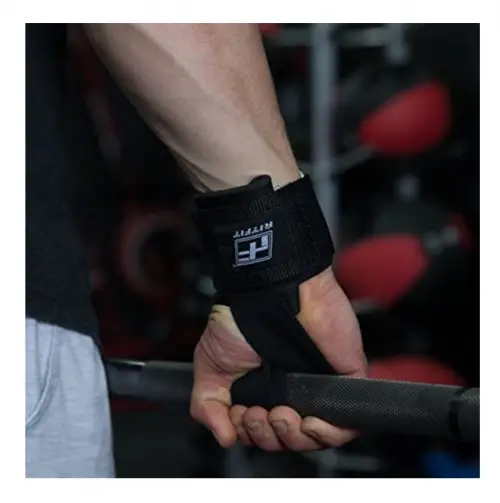 Neoprene padding
Ergonomically designed
Useful for multiple activity types
They could use more elastic
RitFit lifting straps are marketed to be the last straps you will ever need. They will help you build more muscle and lift more weight. These are wrist straps that are padded with neoprene. To achieve the best workout results, you need a good lifting strap. RitFit will help your gains be maximized and your injuries will be minimized.
Read more
These are designed with heavy-duty straps that will not slip. They are designed ergonomically for two reasons. They are weight lifting straps and a protector with neoprene padding.
These straps have so many different uses. You can use them for bodybuilding, lifting, calisthenics, and strength training.
You can also use them during MMA and doing gym deadlifts and they come with colorful accents of your choice.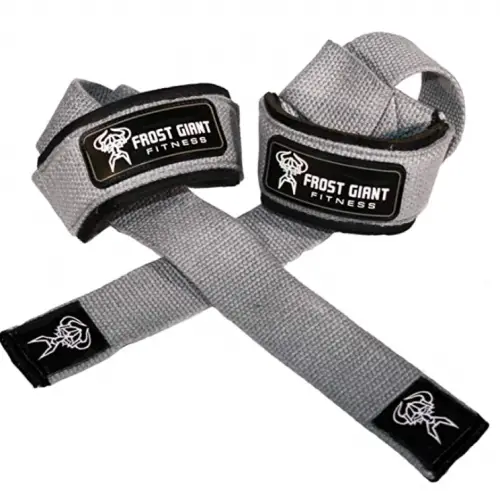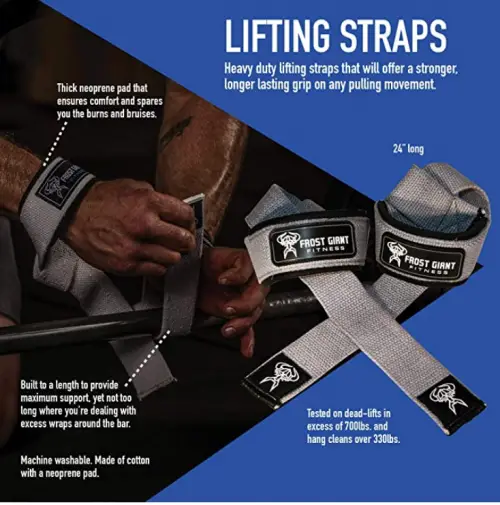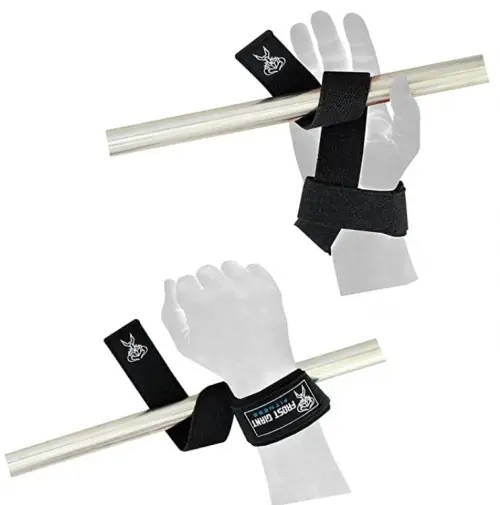 Variety of colors
Universal fit
Mesh carrying bag included
They are not right or left specific
Whether you are bodybuilding, powerlifting or just serious about your workouts, you need good equipment. This strap helps you stick with your routine and prevent injuries along the way.
Read more
This option is available for men or women. They are adjustable so they will fit anyone and offer you a snug fit instead of worrying about them slipping because they are loose or being so tight they cut off circulation.
To top it off, these wrist wraps come with a mesh bag for free. You can store your wraps in it and clip it to the side of your gym bag so they will not get lost.
Not only will they be handy but after you work out, they can air dry and be ready for your next session.
Criteria Used for Evaluation

Durability
Durability is important because you need lifting straps that are going to last through many intense workouts.
When you are exercising, you are putting them through their paces and you need to be able to trust that they are not going to slip and cause injury. It is important that they are tough and built to last.

Comfort
Look for wrist wraps that are going to fit your hands.
Many are designed to be ergonomic and they need to be snug so you do not develop calluses or blisters. They need to be tight enough to stay in place while you are working out but also loose enough that they are not going to cut off your circulation or cause other problems with your hands.

Effectiveness
Making sure the wraps are effective is important for your confidence and also your safety.
You do not want them to slip while you are working out, especially powerlifting which could actually be dangerous. They need to do their job of strengthening your grip and allowing you to be able to lift even more than you thought you could.

Materials
You will find wraps made of cotton, neoprene and/or leather.
Make sure the wrap you choose is made of tough material that is not going to slip or fray. Look for the highest in quality stitching and something that is not going to shrink or stretch. Your grips need to work as hard as you do so you will want good quality.

Features
Weightlifting grips are a pretty simple tool but you should also note the features they come with.
Make sure the grip fits your hand perfectly and has padding to protect it. Be sure the strap is the right length to assist with your lift while not dangling or getting in the way. Finger straps are nice for extra grip and safety and number 10 on our list even comes with a mesh bag so your wrist grips can breathe between uses and dry out.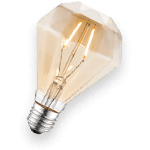 Double Check Your Size
Making sure you have the right size grip is important. You want to make sure it stays securely in place during your lift. If it is too big, it may slide or your hand may slip into a wrong position and it can cause blisters. If it is too small, it may cut off circulation or cause other injuries to your hands or wrists.
How do you prevent blister while lifting?
Try not to have a death grip on the bar. This is common for beginners. Do not wear any rings while you are working out. There is also protective balm or tape you can use to help with the friction which causes blisters.
Frequently Asked Questions
q:

What is a closed loop lifting strap?

a:

Just like it sounds, a closed loop is just a loop of material. It is used mostly for Olympic lifts when you need to be able to let go of the bar and get out from under it quickly.

It is not a very secure strap. To use it on the bar, you wrap it around your hand and then pull the hanging end around the bar.
q:

What is a figure eight strap loop?

a:

The figure-eight strap goes around your wrist. Then you wrap it around your barbell and around your wrist again. You should only wrap it around the bar once which makes it not very flexible. They are very secure and bulky though.

These are your best options if you want to max your deadlift.
q:

What exactly is a weightlifting strap?

a:

In case you are just beginning your weightlifting routine and are new to the sport, these straps are designed to help you hold the heavyweight in your hands.

You loop one end around your wrist, then around the bar. Using them gives you a better grip during your lift and keeps it from slipping so it makes the process safer.
q:

Are weightlifting straps really necessary?

a:

The short answer is yes! You do not want your grip to give out before the muscles you are training get targeted.

You do not want the weight slipping out of your hands before you are ready for it to and messing up your ability to do your desired workout. Straps help with all these issues.
q:

When should weightlifting straps be used?

a:

They are designed to be used when you are working against gravity or when the workout is in pulling away from you. This means exercises like deadlifts, pulldowns, or pullups, or exercises similar to them. In other words, the lifting straps are not needed for something like bench pressing.
q:

Is it considered cheating?

a:

No, and don't let anyone convince you otherwise! Some powerlifters may try and tell you that straps are considered cheating, and in some competition settings, that may be true. When you are training at the gym, however, they are absolutely not considered cheating.

The goal of deadlifts is to engage all of your compound muscle groups to push up that bar. When your deadlifts fail because of your grip, you are cheating your muscles from engaging. While it is important to work on your grip, deadlifting is not the time! We suggest investing in supplementary grip tools in your off-time to strengthen your grip.
Subscribe to our newsletter