Best Mini Stair Steppers | 2021 Home Gym Buying Guide
last updated:
Jul 14, 2021
A mini stair stepper is a great way to fit in your daily steps when you are anchored to your desk all day or the weather is just too cold to gear up and head outside. Plus, stair steppers are compact and affordable, making them a versatile accessory for any home gym.
We tested and reviewed dozens of mini stair steppers to develop this list of the best options on the market. Peruse our top picks before making your next home gym purchase decision.
This is the best product on our list that is currently in stock: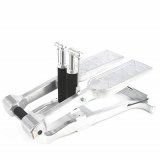 Xiser
Why is it better?
Aluminum alloy construction
Range of resistance levels
Suitable for advanced training
Very stable and durable
In a
Hurry? Editors choice: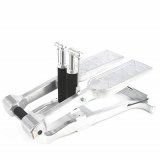 Test Winner: Xiser

42
Researched Sources
7k
Reviews Considered
16
Hours Researching
14
Products Evaluated
Durability
Ease of Use
Adjustability
Weight
Value
By Default
10 Best Mini Steppers Reviewed
Criteria Used for Evaluation

Durability
If the machine stays in shape, it will help you do the same.
Mini steppers, like other forms of portable exercise equipment, are plagued by bad craftsmanship.
You can almost certainly find a stepper at a price lower than any of the ones we have reviewed. But it still holds true that you get what you pay for. The mini stair stepper that comes apart quickly does not provide a consistent step motion, and comes with no warranty can end up costing you more money when you have to replace it.
For our reviews, we paid attention to the construction materials and engineering specs. We looked at unit weight and weight capacity. We read reviews and spent time with the owner's manuals. We want to make sure that all the products we share are reliable and will not break down and leave you in a jam. After all, in your home gym, you should be focused on meeting your fitness goals, not repairing or replacing inferior equipment.

Ease of Use
Easy use does not mean easy workouts.
There are not many pieces of fitness equipment easier to use than a mini stepper. Ideally, after assembly, you just put it into position, turn on the monitor if there is one, and walk. It does the work of providing resistance.
But still, there are design differences that can make a unit difficult to put into action, and this can make you less likely to use it. Nobody wants to be inconvenienced in their home gym.
Tension adjustment knobs should be located between the pedals. This is the standard placement. You can access it by bending down. If you are quick enough, you may be able to do this mid-stride. But some lower end stepper options have a tension knob mounted on the rear of the base. We don't think this is a deal breaker if the stepper has ample features, but it is still a bit more difficult to deal with.
As long as we are talking about ease of use, we can mention handlebar steppers. The handlebars of the stepper can help with balance, and often the monitor display and tensioner will be between the handlebars. This way you can adjust the tension and read your data without having to change position.

Adjustability
Everyone is different, and the best designed machines take this into account.
There is not much that can be adjusted on the mini stair stepper. The main thing is the resistance. We looked at how many levels of resistance each machine had, and how effective they were at toning your legs. People are at different fitness levels and have varying degrees of experience. So it is good to be able to dial in the resistance that will give you the properly challenging workout and get your heart rate to where it should be. Units with LCD displays make this even easier because you can experiment with different tension settings and watch how your calories burned changes in real time, thanks to it. It would be great to have a mini stair stepper with heart rate monitors, but their design does not seem to allow for this.

Weight
Gym quality stair steppers are designed to stay in one place. Ours, in this review, are not.
How hard can it be to pick up a stepper and move it around? Honestly, it should not be difficult or present much of a strain. We examined the weights of each stepper unit to help you make an informed decision. You may have a need to transport your stepper each day. Or you may have to travel a lot because of your job. In those cases, you need to know how heavy a unit is when you make a purchase decision.
Also, a unit that weighs too little may feel flimsy or insufficient for someone with a large frame. You can trust the manufacturer's weight capacity ratings, but feel is important. If you are heavyset and like to feel something solid and immovable beneath you, a unit with handlebars or steel pedals may be the way to go.

Value
The real value of a mini stepper shows itself over time.
It goes without saying that most consumers are willing to pay a bit more for a product with the features they want, or for one backed by a company with a solid history behind it.
But how much is "a bit more," and when does the extra cash become too much? It's easy to be overwhelmed with the sheer amount of choices and volume of features you can opt-in for. We think it is best to make a list. You can do this before you even look at a single review after you have decided to invest in a stepper.
The list can include:
✓ Your budget
✓ How often you will use the machine
✓ What kind of construction you prefer
✓ Your desired level of comfort
✓ How often you will have to move the unit
✓ Other data points as needed
Although mini steppers are a fairly simple tool, shopping for the mini stair stepper should be a conscientious decision, with careful planning and consideration. Being stuck with an inferior unit, or having more features than you can use, is never a good value.
Expert Interviews & Opinions
Most Important Criteria
(According to our experts opinion)
Experts Opinion
Editors Opinion
Users Opinion
By Default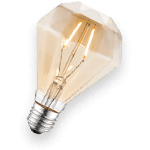 How Effective are Mini Steppers?
Not as effective as a full sized gym stepper, exercise bike, or ellipticals. A mini stepper brings about the same cardio and strength benefits as brisk outdoor walking, when used properly and consistently.
The basic goal of all cardio exercises is to get your heart rate up to cardio fitness level, which varies by person and resting heart rate. Mini steppers can do this. They are a good option for people who don't have much time to work out, or who just prefer to be indoors instead of outdoors.
If you live in an area that gets excessively cold during the winter, the mini stepper may be what keeps you moving for a while. Mini steppers, like elliptical trainers, are also a good option for people with joint problems.
At the end of the day, anything that gets your heart rate up and inspires you to move is going to be an effective exercise.
You should not expect to do marathon training on a mini stepper, but it can increase your overall health and energy level. That is a pretty great payoff for something that is usually a small time and cash investment.
Thinking About Aerobic Steps..
There is an alternative to the mini stepper that is cheaper, more portable, and more versatile. It can be used indoors and stowed away easily, like a stair stepper. That alternative is called the aerobic step.
You have seen steps if you have ever been to the gym. They are rectangular plastic structures. They usually have removable feet, which you can use to raise the step and get a more intense workout.
At its most simple, the step is just a surface that you step onto and then down from, repeatedly, to increase your heart rate. This builds your cardiovascular strength and endurance, while also giving your leg muscles a workout.
Unlike with a mini stepper, there are almost endless variations of exercises you can perform with a fixed aerobic step. You can go from side to side or front to back on one. You can do kicks or incorporate light dumbbells. You can step up and then do lunges or squats on a step, getting more than one exercise in one repetition. You can even safely do plyometric box jumps with a step.
The main reason to stay away from an aerobic step is joint pain. The step is medium to high impact, not as low impact as a mini stepper. If your doctor clears you for it, and you can learn how to keep the impact lower when needed, an aerobic step could be a great option for you.
Other Factors to Consider

Accessories
There are only a handful of accessories that come with a mini stepper. The main ones are attachable resistance bands. These get your arms and upper body into the act, earning you more results from your workout. We looked at the bands carefully, considering their thickness and even the type of hand grips they had. Resistance bands should be comfortable and easy to use and should pop off of your mini stepper if you do not want to use them. Sometimes, resistance bands can be used independently of the machine. We consider that an added benefit.

Application
To be considered for this review, each mini stepper machine had to have just one application: step exercise. There are plenty of steppers that combine an elliptical trainer action with the basic step. Sometimes total gym type units will have step capability built in. Then there are pedal machines, which can often go under a desk, which are related to a mini stepper.
We did not want to consider any of those additions for our mini stepper review. We kept our chosen products simple and within a realistic price range. Extra applications and capabilities can drive up the price of what we think should be an economical tool you can use in your home gym.
Frequently Asked Questions
q:

How does a mini stepper work?

a:

The operation of a mini stair stepper is simple, which is part of its appeal. Fewer moving parts means less that can go wrong.

The pedals on a mini stair stepper go up and down, mimicking the natural motion of walking. They do not go in an orbital motion like a bicycle or elliptical. Hydraulic oil provides the resistance, flowing through the two cylinders or pistons you see attached to the pedals. This resistance is what pushes your heart rate up and makes your leg muscles work harder to keep you moving.

Mini stair steppers may not all look the same, but they will all work using some variation of this basic design. The frame of the mini stair stepper has to be big enough to allow for free movement of your feet, but still small enough to be compact. Mini steppers are typically purchased as a space saving solution.
q:

Why are some harder to assemble?

a:

This usually has to do with the sensors for the computer monitor. If you have to connect wires, this will add to assembly time and to the complexity of assembly. Even with the wires, a mini stair stepper is typically faster to assemble than a larger piece of equipment. There are not that many parts, but they do have to be placed, aligned, and tightened properly to ensure good performance.
q:

Is this all I need to do for my legs?

a:

No. In fact, compared to almost any weight-bearing exercise, the mini stepper will be inferior in leg muscle development. We recommend viewing the stepper as a way to keep your heart healthy, which will help you burn more calories and may slow some illnesses. For leg strength, especially if you are involved in sport, we suggest squats, leg presses, calf raises, leg extensions and another exercise that lets you move the weight with your leg muscles. This includes lunges and other bodyweight exercises.
q:

Shouldn't all steppers have handlebars for stability?

a:

No, although you may opt for secure handlebars if you know you have balance or motion control issues. Today's portable stair steppers have a wide footbed, full range of motion, raised edges, and usually a textured surface, all to keep you firmly in place even while doing intense exercise.
q:

Will my stepper need maintenance?

a:

Any piece of exercise equipment will require some maintenance. Usually, all a mini stepper needs is an occasional wipe down with a clean rag. You can use a mild spray on your mini stair stepper. If it has been sitting for a while, you may want to use a broom with gentle bristles to knock dust and dirt away.

You may want to cover your mini stair stepper with a towel or sheet, or even a small tarp when it is not in use. This will prevent dust from settling. Keeping the mini stair stepper under a bed will also help protect it from dust.
Subscribe to our newsletter