Top 10 Barefoot Running Shoes Reviewed and Rated
last updated:
Feb 11, 2020
The first time you saw a pair of barefoot running shoes, your first thought was probably, "what the heck is that thing?" The funny thing is, this is most people's reactions to the strange-looking sneaker hybrid!
It's hard to imagine that something with so little padding and seemingly little protection is designed to improve agility and strength, but it's true. Everything about this unusual-looking pair of footwear is intended to both strengthen and correct points of pressure as well as running accuracy, something that's highly desirable to most runners.
Since they're still a relatively new trend, it can be overwhelming trying to figure out exactly which style and design are right for you. That's why we've gone through hours of research in order to find the best barefoot running shoes out there, along with why they've earned a top spot on our list.
In a Hurry? The test winner after 4 hrs of research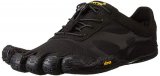 Vibram KSO EVO Cross Trainer
Why is it better?
Truly a minimalist design
Strong traction and grip
Separated toes for a natural feel
In a
Hurry? Editors choice: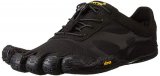 Test Winner: Vibram KSO EVO Cross Trainer

Advanced Features
Breathability
Comfort
Ground Feel
Outsole
By Default
10 Best Barefoot Running Shoes
Criteria Used for Evaluation

Breathability
The whole point of barefoot running shoes is that they allow a runner's feet to be just that: Feet. There's a reason that our feet sometimes feel much better when our shoes are removed and that's because sometimes, natural is better. That's why breathability is such an integral part of barefoot sneaker design; not only does it allow for air to circulate around the sneaker itself, but it also prevents feet from swelling as much as they normally would with no breathable material. This also inhibits bacteria growth, something several sneakers on our list combat by incorporating a natural deodorizer.
Allowing air to circulate helps prevent foot fatigue as well since they won't be sitting in a stuffy, humid environment. Many of us don't realize when we strap on regular hiking boots or heavy socks and sneakers, that we're actually preventing proper airflow to our feet. When working out in any form, this is an important thing to consider since it could affect the overall comfort of the footwear you choose.

Advanced Features
We were thrilled to find that many of the barefoot running sneakers that made it to our list also included several advanced features that made them well worth noting. It's the extras that sometimes put a product over the top. Some of those features we chose to include are as follows:
Antimicrobial treatment: This helps to inhibit the growth of bacteria that would normally lead to heinous odors that would otherwise be tough to get out. When it comes to barefoot footwear, anything that helps to keep odors down is worth the money, especially because they can sometimes be a challenge to keep clean.
Water-resistant material: We often encounter many conditions on the trail, including wet environments. While trail running, it's not uncommon to run through mud, rivers, streams, and puddles on the way to the trailhead. While it's not entirely necessary to have a pair of waterproof sneakers, it certainly helps when the terrain isn't cooperating.
Durable mesh: Most of the sneakers on this list have been designed with a durable, flexible mesh which not only allows proper breathability but also allows for tremendous movement. When compared to the average gym sneakers, barefoot footwear has a leg up when it comes to movement and agility without having a stiff exterior.

Comfort
Of course, comfort could not be left out of the research process. Studies have shown that barefoot sneakers, over time, can gradually improve posture and running form. This can eventually lead to shorter running times, more efficient footwork, and potentially prevent future injury. While nothing has been proven as far as the latter, many people will attest to the fact that barefoot footwear allows them to feel more in control of their motions as opposed to heavier, more bulky sneakers.
Improvements in posture begin with the foundation of the body: The foot. With a pair of sneakers that are designed to naturally improve the standing and active state of the human body, over time, you're likely to notice fewer aches and pains as your body realigns itself and corrects posture from years of padded footwear.

Ground Feel
This is super important when it comes to any barefoot footwear because being able to feel the terrain you're running on is half the battle. Runners choose this type of footwear because it brings our bodies back to their roots — running with no protection whatsoever. Over time, our feet toughen up and learn to adapt to the conditions in which we introduce them to. How the ground feels while we're wearing minimal protection makes all the difference, because there must be a happy medium. If we're able to feel every pebble and uneven variance, the sneakers are far too flimsy. If we're able to feel very little, then the sneakers are likely too padded and aren't performing the job they were intended to do.
This is also an important factor to consider when it comes to footwear that is form-fitting (separated toes) or footwear that's enclosed and made to emulate a normal pair of sneakers. The ground feel will be more prevalent in sneakers that are designed to hug the foot, whereas runners will have less ground feel with sneakers that encompass the entire foot with no spare openings. Each style is different and offers its own benefits, but for those who desire a truly "barefoot" experience, shoes that contour to the foot is the best option.
For those who are hesitant about feeling so much under their feet, we've included some viable options on this list that provide enough of a "barefoot" feel without becoming overwhelming while navigating rocky or rough terrain.

Outsole
The outsole of each sneaker has been carefully examined to ensure that each one provides enough traction, support, and protection from the elements. While trail running, especially, it's important to have some protection — otherwise, we wouldn't wear sneakers at all! The outsoles are not only responsible for protecting the vulnerable underside of our feet but are also responsible for providing much-needed traction and grip. Whether we're climbing, hiking, or running the trail, traction is necessary. We needed to be able to depend on any one of these sneakers to keep runners safe while running slippery slopes or bone-dry dirt trails.
The outsole of the shoe can also offer significant benefits when it comes to the overall wear and tear of the sneaker. The first thing to go on a pair of footwear, regardless of how high-quality or high-end it is, is usually the heel. For runners, you might notice that the front half — where you push off — gets worn out more quickly. Depending on which activity you'll be wearing your pair of kicks for is what will determine the type of outsole you'll be seeking. Different materials, from synthetic to rubber, offer different benefits as far as what you can expect in terms of durability and lasting power.
Expert Interviews & Opinions
Most Important Criteria
(According to our experts opinion)
Experts Opinion
Editors Opinion
Users Opinion
By Default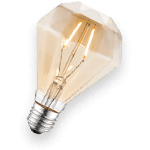 How to Start Barefoot Running
The most prominent reward of barefoot running is the fact that our feet strengthen tremendously. Running with barefoot sneakers is called minimalist running, simply because we've chosen to forgo the protection and padding that a typical sneaker provides. So how does one start out doing this? The trick is to know the anatomy of the foot and where the highest impact occurs. Once you know this, you can focus on being aware while running — in other words, training yourself to know where to land on your feet as well as knowing when to call it a day and give them a rest. After all, your feet are responsible for supporting the rest of you, and they deserve a break after a hard day's work, too.
How to Know if Barefoot Footwear is Right For You
It can be tough to figure out whether or not a pair of barefoot shoes is something that will help your active life. Some people notice an immediate difference and are instantly converted to minimalist footwear, while others take a bit to get used to the idea of having little to no protective padding underneath the soles of their feet. Each person is different and the best way to figure this out is to get familiar with the shape, size, and pressure points of your feet. In other words, knowing where the most stress is (whether it's on the balls of your feet, the arch, your plantar nerve, etc.) as well as where your highest impact points are. From there, you can further decide if a pair of barefoot sneakers is something that will help to correct and improve your foot and leg strength, or if it's something to put on the back burner.
Other Factors to Consider

Motion Control
The great thing about a sneaker that's built to be so lightweight and flexible is the fact that it moves with you. We're so used to carrying weights on our feet when it comes to the myriad of shoe styles out there that we don't often realize what it feels like when we're without that extra weight. That's possibly the biggest issue to overcome with barefoot sneakers -- the fact that there's nothing to them.
This is also true when it comes to feeling the ground beneath our feet. Normally, we're aware of a rock in our shoe as opposed to the rocks under our shoes. In barefoot sneakers, there's minimal padding between our feet and the ground which means not only are we more aware of our environment, but we become more aware of how to navigate it. While it takes time to adjust to not having that extra protective layer between us and our environment, it's not necessarily a bad thing.
In short, less of a shoe means we can adapt more quickly to changing the terrain. This builds muscle which, in turn, allows us to have a quicker range of motion and control our movements more accurately. If this is something that you're seeking on your trail runs, then a barefoot sneaker might just be an option to consider. It's an investment for the future of your feet, which is an investment in overall athletic performance and health... And that's what we're all about.
Frequently Asked Questions
q:

How long do barefoot sneakers normally last?

a:

That depends on what they're being used for and how often you plan on wearing them. For sneakers that are worn every day, they'll obviously begin to break down much faster than sneakers which are only being worn to the gym or when hitting the trails. Sneakers that are only used for active purposes are likely to last a year or more, depending on how intense the workouts are.
q:

Can these be thrown in the washing machine to clean?

a:

We wouldn't recommend anything that doesn't include an all-natural option for cleaning. Especially with sneakers that are created with materials such as leather and nylon, we wouldn't recommend putting them through any time of machine wash. Spot-cleaning and all-natural solutions are the best bet with any type of footwear, not just activewear.
q:

Can these be worn in inclement conditions, such as rain or snow?

a:

Most of them can, yes. The treads on each of these sneakers are designed to provide the utmost gripping power, whether it's on dry line or soggy terrain. Therefore, they are designed to be waterproof, especially since they're intended for trail running. As far as snow goes, we would recommend a pair of hiking boots or winter boots that can double for usage as an active footwear option. Just because the treads on the list of sneakers we've provided is top-notch doesn't mean they're any formidable opponent against ice.
q:

Are these in both men's and women's sizes?

a:

When it comes to active footwear, men's and women's sizes are often interchangeable. A sneaker doesn't necessarily need to be made for one or the other in order to be comfortable or effective. The best way to measure is to know the exact length and width of your foot, and judge based on that as far as sizing. Don't let one or the other stop you from scoring a great pair of sneakers!
q:

Is there any benefit to having separate toes in a shoe versus having a fully-enclosed toe?

a:

The only benefit is personal preference! Some people like the fact that their feet are fully in a natural state, as it helps them to feel the ground more easily as well as navigate the terrain with the full range and motion of their feet. Others appreciate the protection that fully-protected shoes provide them, along with the security that comes with closed-toed sneakers.
Subscribe to our newsletter