10 Best Shoes to Workout In Reviewed and Rated
last updated:
May 18, 2020
Everyone knows that half the battle of having a proper workout lies in the foundation of all exercise: Having the proper footwear. Without a pair of comfortable, yet supportive, shoes, an average workout can quickly turn into nothing but aches and pains leading into the following day. Take it from the people who know — low-rate shoes can really be a downer after a great workout sesh!
While gym attire can be confusing and somewhat overwhelming, we're here to let you know that you're not alone when it comes to wondering what will take a workout from zero to amazing with just one decision. There are plenty of options out there for everyone, including plenty of stellar gym additions that will revolutionize the way fitness-lovers commit to a routine. Check out our list of the best workout shoes and start getting fit today!
In a Hurry? The test winner after 4 hrs of research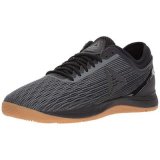 Reebok Crossfit Nano 8
Why is it better?
Toe protection for the toughest of workouts
Flexible insoles for added agility
Cushioned midsole
Comfort
Durability
Support
Overall Fit
Traction
By Default
10 Best Workout Shoes
1

. Reebok Crossfit Nano 8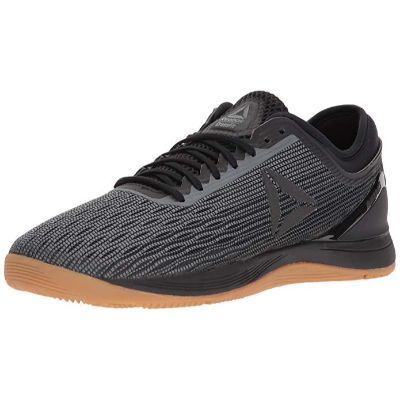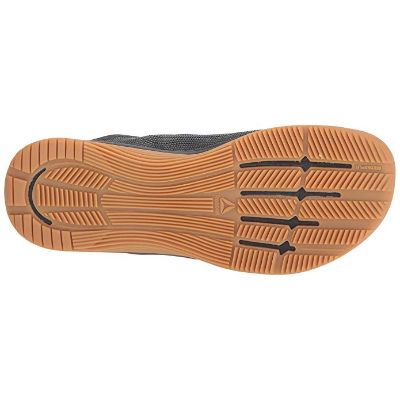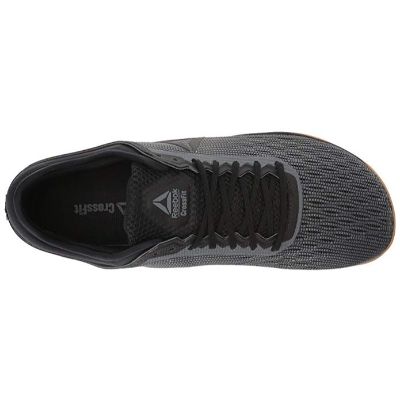 Toe protection for the toughest of workouts
Flexible insoles for added agility
Cushioned midsole
Not the best for wide feet
Not only do these sneakers look stylin' with their sleek exterior and comfort-flex soles, but they're built to outlast even the heaviest of workouts. The Crossfit Nano 8 is built to move with the human body, not just allow it to flex. A strong foundation provides clear and firm support, while a breathable exterior allows room for air to circulate around the most sensitive part of the foot.
Read more
Roughly 70% of the shoe is made up of a flex weave material, which is Reebok's revolutionary way of designing footwear that not only fits well but adapts to most workout and sports movements. A low heel with a solid layer of tread lends itself to running, jogging, Crossfit, and even weight training. In fact, there's not much that can't be done with this must-have Reebok. If that wasn't enough to earn a top spot, the Crossfit Nano also comes in 20 different colors and styles, each more eye-catching than the next. Therefore, not only is it an excellent choice for beginners and pros alike, but it also offers the added benefit of a sleek, streamlined look while hitting your gym goals.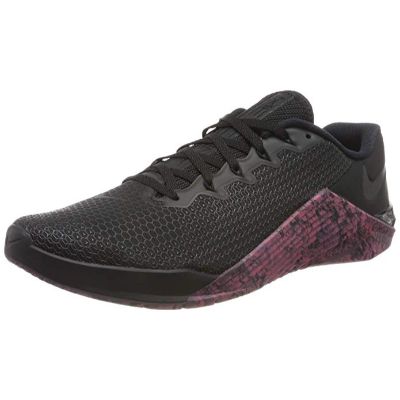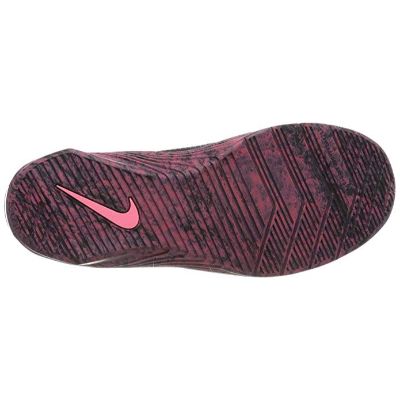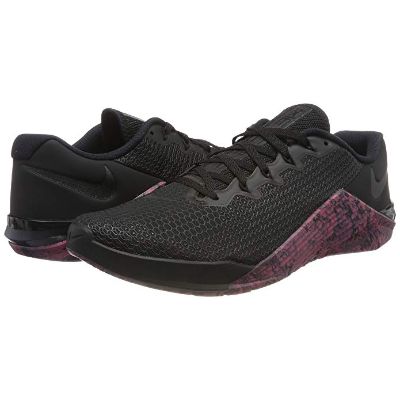 Lends itself to all gym and sporting activities
Provides a wide range of grip
Exterior mesh is lightweight and breathable
Nike already has a reputation for being one of the best and we can't help but echo their tagline by saying, "just do it!" when it comes to going with this recent edition. The Metcon 5 is quickly replacing its former model of the Metcon 4, with many improvements and an even better design. While not everyone is a fan of Nike, we highly recommend giving this one a chance — unlike many other models, the Metcon 5 has appealed to both long-time fans of the brand and otherwise.
Read more
Weight-lifters, we're talking to you! The Metcon 5 was designed for all movements in mind but has the extra feature of also being designed for heavy weight-lifting, in particular. While it can be a challenge to find footwear that's designed to prevent slipping while lifting, the Metcon 5 does this with ease. That same traction doubles for runners, as its specially-designed tread allows for superior gripping when it comes to speed. Durability is obviously the key factor in this design, so of course, we needed to ensure that it could hold up to the test, and it passed with flying colors.
The pro of going with Nike is that wearers of the Metcon will also get a Hyperlift insert, which is designed to soften the intensity when it comes to high-impact sports. Anyone who has ever had a pair of poorly-designed fitness footwear knows what it's like to be without that extra cushioning, making this addition quite appealing for sports-fanatics.
The buck doesn't stop there, however. Nike seemed to think of it all when redesigning the Metcon, as it even provides support when rope-climbing. The unique tread allows athletes to climb with the powerful grip of the side-outsole while being able to slide back down with ease due to the smooth exterior midsole.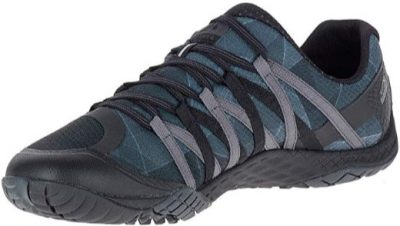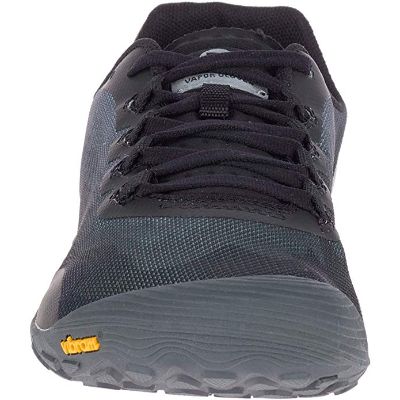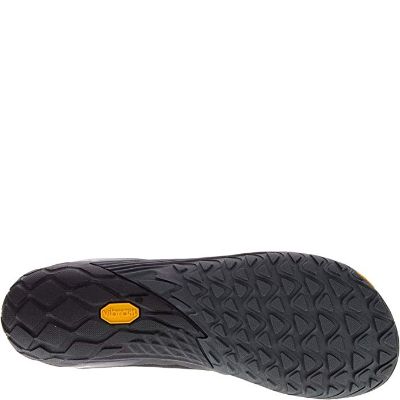 Requires no breaking in
Padded arch support
Versatile for multiple uses
Can break down after six months of heavy usage
Merrell has been around for quite some time and has earned a reputation in the world of fitness. So much so, that their footwear has been used for everything from athleticism to jobs that require standing and walking all day. So what is it about the Glove 4 Trail Runner that has everyone buzzing about its quality? We'll let you in on a little secret… it's all in the natural comfort of this shoe's design.
Read more
Most times, footwear must be properly broken in before one can reap the benefits of all that it has to offer. With the Merrell Glove 4 Trail Runner, there's not much of a "breaking in" period, because it's designed to feel as natural as a barefoot sneaker possibly can. It might not look like much from the outside, but the Glove 4 offers an interior footpad that allows the contour of the foot to remain supported, while also being thin and flexible enough to feel as though one is wearing no footwear whatsoever. It is, as many might say, pure athletic magic.
With a Vibram outsole and 4mm of arch padding, the Glove 4 can be taken anywhere, from the gym to the Great Outdoors without so much as a transition period. The mesh lining the outside is perfectly breathable, complete with an integrated tongue that fits seamlessly under knotless shoelaces for optimal comfort. It's a great option for anyone who can't find the perfect balance of support and comfort for the average gym sessions and day-to-day wear.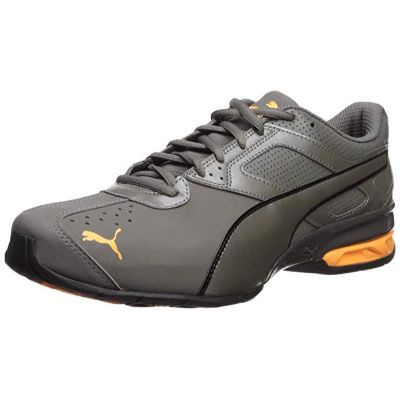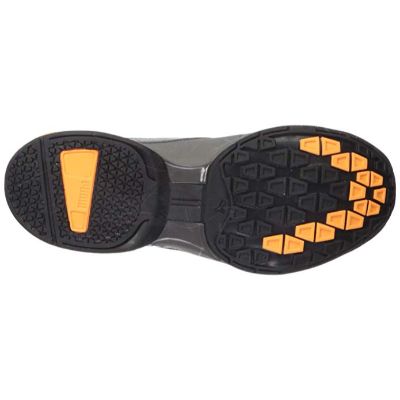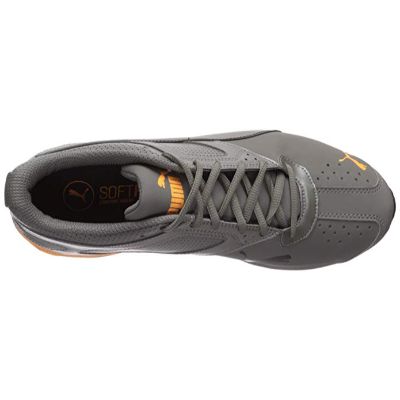 Sleek and modern-looking
Comfortable for many types of athletes
Provide stiffer exterior support than some others
The sizing runs a bit small compared to other sneakers
PUMA is bringing it back with the classic look and highly-improved feel when it comes to their activewear sneakers. With a synthetic leather design, the Tazon 6 not only has the look of heavy-duty footwear but also feels like it, too. The running style of the Tazon 6 is the joy of many a runner, as it holds up to demanding movements to allow for optimal speed and agility.
Read more
A common complaint from the gym community when it comes to proper footwear is having something that doesn't provide enough support — however, with a sturdy exterior, the Tazon 6 provides a strong and durable foundation. With a higher top than most others in its athletic department, wearers will find that they're able to navigate much easier due to increased, low-ankle support.
In a sentence, these sneakers can be described as comfortable, yet stylish. They're great for anyone who enjoys hitting the gym before going out for the night, as they're what we like to call a 'day-to-night footwear' option. They hold up well to heavy-duty usage while also being easy to maintain with their synthetic leather exterior as opposed to most mesh-lined shoes.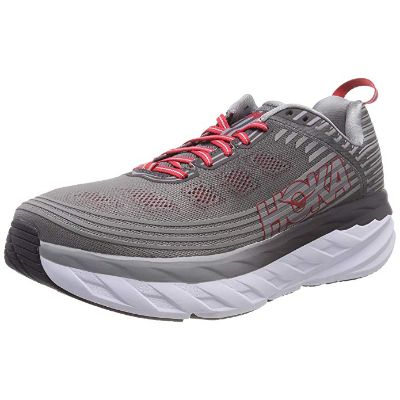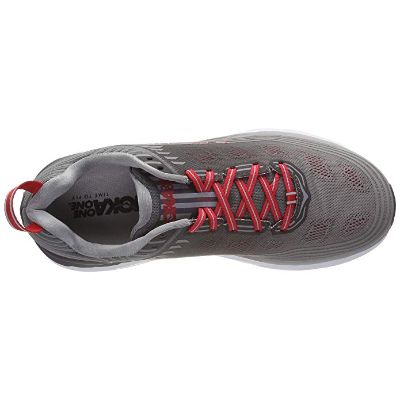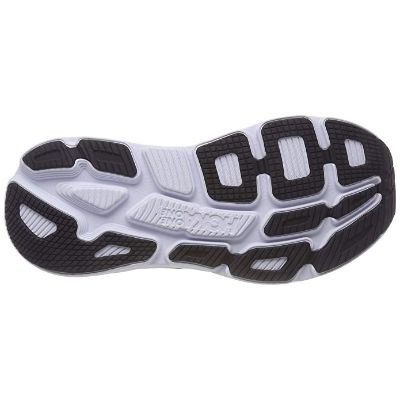 Extreme padding and arch support
Balance of comfort and durability
Great option for wide feet
Most expensive on the list
The Hoka One One Bondi 6 is the latest in the Bondi line and boy, is it a monster when it comes to athletic footwear. The first thing many might notice is its prominent sole, which protrudes out further than many others… But of course, there's a reason for that, and it's a good one. When you're going hard at the gym, you're going to want the Bondi 6 in your corner to prevent high-impact injuries. This heavily-structured sole is designed for all types of workouts while keeping the crucial points of the wearer's foot from being impacted by various exercises. From running to jump-lunges and everything in between, the Bondi 6 is built to be a heavy-duty counterpart.
Read more
Even with such a sturdy base, the Bondi 6 is still very lightweight, since it makes up for the lack of balance with a breathable flexible mesh design. When taking a peek at the interior of the Bondi 6, many will notice that it's lined side to side with a soft, cushioned material, helping to further prevent injury while lending support. If this Hoka One One creation was summed up in one word, it would undoubtedly be "balance". It's the perfect shoe for gym beginners, while also becoming an awesome option for seasoned pros.
The quality of the Bondi 6 is top-notch, making its price more than acceptable for all an athlete will get in return. Something we don't see in every fitness design is an EVA midsole, which is the true secret to creating such a comfortable yet supportive option. The addition of this allows the Bondi 6 to be versatile for a variety of activities, without breaking down the integral structure quickly as many others would.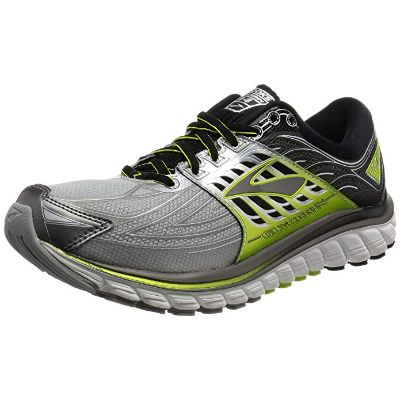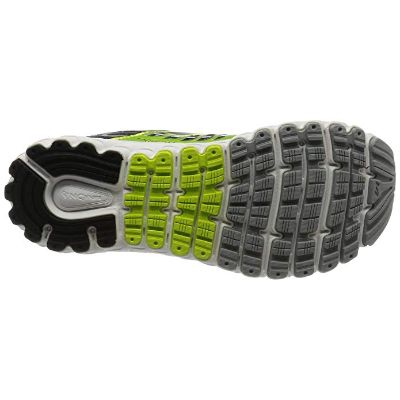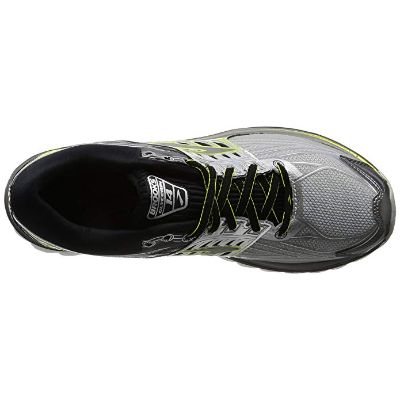 Adequate support for every high-impact part of the foot
Built for speed while running
The exterior is stylish and appealing to the eye
The tread is not the highest quality
Now, this is a stunning sneaker. While the Brooks Glycerine line has continued on with more recent editions, the Glycerine 14 will always be one of the most popular go-tos for those who lead an active lifestyle. Upon first inspection, the Glycerine 14 is flashy, yet built for both speed and durability. If there's anything Brooks prides themselves on, it's creating a great piece of footwear that not only goes the mile (literally, and then some!) but will outlast the rest.
Read more
While the Glycerine line is designed for running, that's exactly what makes this series so great for daily workouts as well. Its DNA midsole — yes, you read that correctly! — offers an unbelievable fit that seems to mold to the wearer's foot, making this a great option for those who struggle to find the perfect fit. With an incorporated crash pad, this design is excellent for preventing potential injuries during high-impact sports while also lending a tremendous amount of comfort during low-impact activities. The lightweight overlay has actually been 3D-printed onto every model, making this shoe a great option for agility during speed training.
For those who require heel support, something many brands don't offer, look no further: The Glycerine 14 has a rounded heel that contours and cushions the most sensitive heels for increased efficiency.
7

. Adidas Performance Powerlift 3.1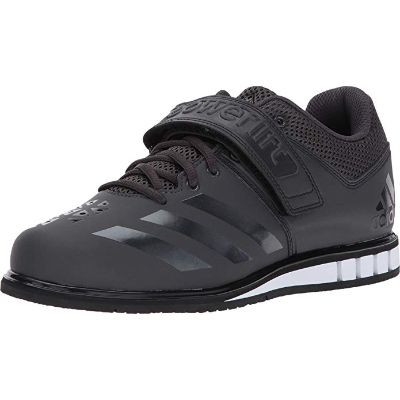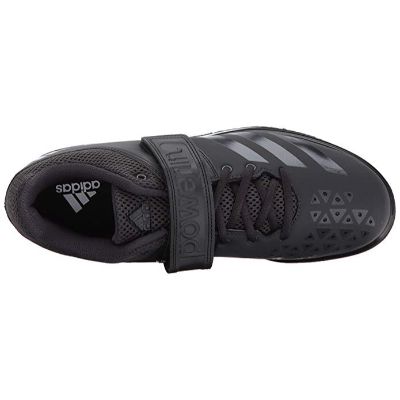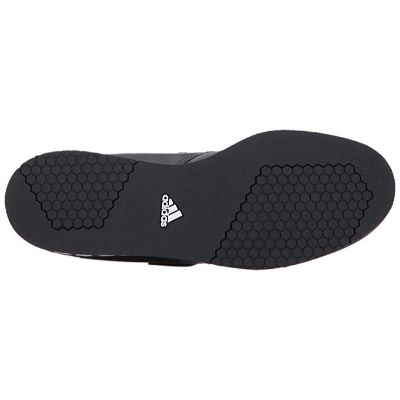 Double support in lace-up and strap design
Synthetic rubber sole for added structural support
The best option for weight lifting
Toe can be tight for some
Adidas broke all the rules when it comes to Powerlift 3.1, in the best way possible. A shoe that looks like this should live up to the hype it generates, and the Adidas Powerlift 3.1 does not disappoint. A contoured heel with structured ankle support is exactly the type of footwear that most athletes look for, and all for a price that won't break the bank.
Read more
The key to making the Powerlift 3.1 so successful is the fact that it has been designed with several different materials in mind. From a synthetic rubber sole to the combination of synthetic leather and mesh around the exterior, the Powerlift 3.1 provides structural in ways that an average sneaker simply doesn't. The dual lace-up and strap enclosures provide support and reassurance for runners, while the synthetic rubber sole provides just enough support for lifters and general gym workouts.
The sole of the Powerlift 3.1 is what has really earned it the attention it deserves, though; with a design in mind that has been specifically engineered for the gym, the versatility it offers is off the charts. It might not be built for speed, but it's certainly built for durability, grip, support, and structure. This is a true gym-wearing design if we've ever seen one.
8

. Saucony Versafoam Cohesion Road Running Shoe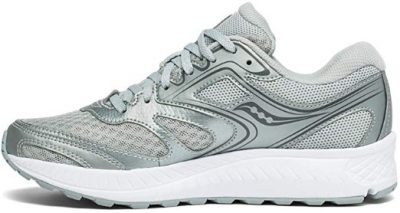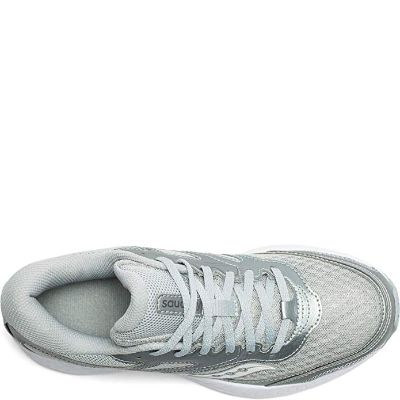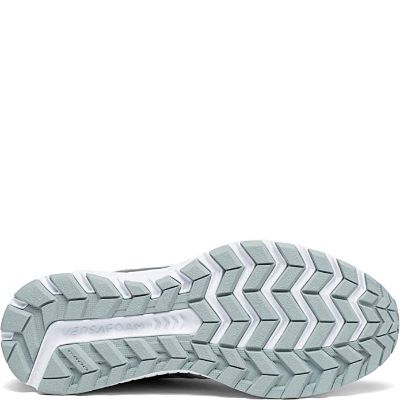 Superior structural design for increased support
Comfortable yet flexible fit
Breathable for intense workouts
Geared mostly toward runners
Surprisingly, the Saucony Versafoam Cohesion holds plenty of surprises in its neatly-packaged, classic-looking sneaker. Many would be surprised to know that the design technology behind making this Saucony footwear so successful is its injection-molded EVA. Basically, that means the design of the Versafoam Cohesion Road Runner is intended to move with the wearer's foot, rather than just providing stand-alone support and structure.
Read more
Considering the super affordable price of this Saucony, you'd think it wouldn't measure up to many other big-name brands out there which, in this case, is not true at all — Saucony is one of the leading brands of running footwear! This design offers no frills or fuss when it comes to getting exactly what you want out of a piece of athletic wear, cushioned stability to a breathable mesh exterior, both perfect for those tough gym days.
Appealing to both runners and sports enthusiasts, this is an option that's built to last while providing general support and cushion, exactly where you need it. The gridded heel design adds an extra boost of heel support in the event of a high-impact sport, adding a bit of versatility to this otherwise brilliantly crafted model.
9

. Nike Free TR 6 Trainers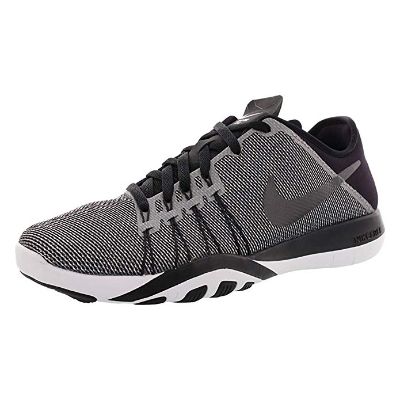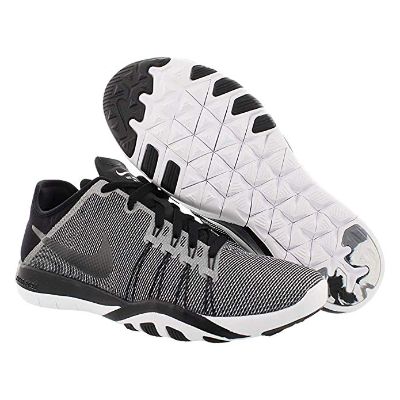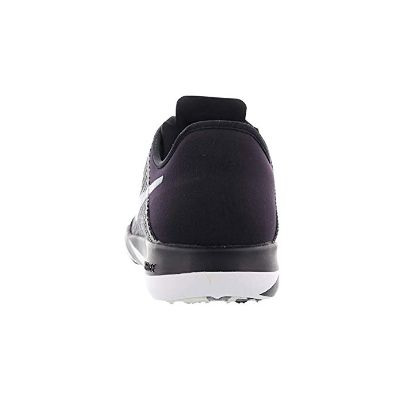 Extremely comfortable yet versatile design
Perfect for avid gym trainers
The flex-supportive design lends itself to a wide range of motions
Tighter fit than many others
Not every pair of Nikes needs to come with an outrageous price tag and extravagant features, although the Free TR 6 Trainers are nothing to shake a stick at. They're built for exactly what they're intended for, which includes any and all training across the board. Whether you're a runner, Crossfit trainee, weight lifter, or just an active gym-goer, these Nikes should be on your list to check out.
Read more
Their versatility is a huge selling point, but it's their dynamic support which provides balance for a variety of activity levels. With a flexible mesh top and synthetic soles, Nike wearers will immediately notice the combination of grip and comfort provided by this footwear. While the design is built for breathability, Nike has also incorporated Flywire cables which provide extra support for those high-intensity training sessions.
Many have put these Nikes to the test with things such as push-ups, burpees, weight-lifting, mountain climbers, and HIIT training, and nothing slows them down. They're a great all-inclusive option, especially for those who enjoy shaking up their routine and trying different workouts from week to week. With such versatility comes a comfortable fit, which means the break-in time for these Nikes is virtually non-existent. Just lace them up and go!
10

. New Balance Fresh Foam Roav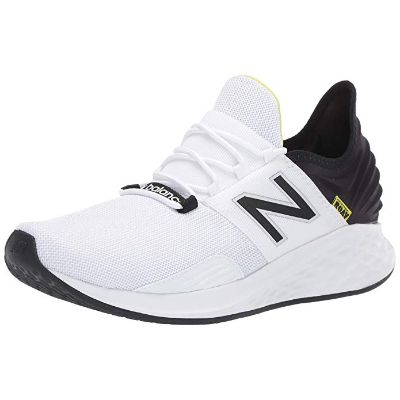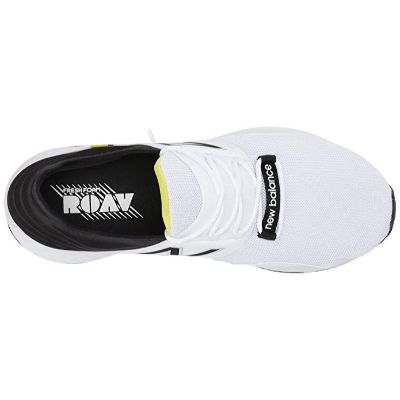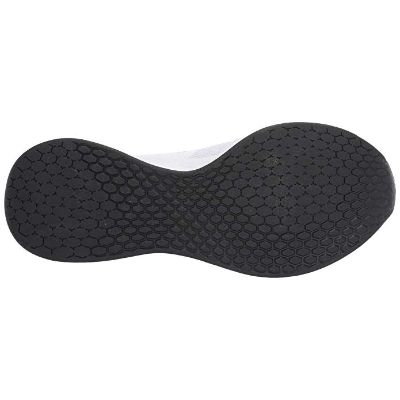 Built for agility and speed
Hugging-heel design for added support
Plenty of cushion in the sole
Lightweight design isn't the best for weight lifting
New Balance has referred to these kicks as "casual athletic style" and we'd be hard-pressed to disagree with them. While they've got the look of hardcore athletic footwear, they're designed to be used by everyone, from beginnings to serious athletes. With optimal cushioning that's designed with runners in mind, it's the extra durability in high-impact areas of the shoe that truly send these over the top, making them usable for all areas of the gym.
Read more
Modern, lightweight technology allows the Roav to move as if it weighs nothing which is actually the point. They're built for speed but offer enough support and cushion for activities outside of the track, making them great for those who love a highly-cushioned insole. This also means that the wearer will get adequate arch support, which is a complaint from many when it comes to an average gym sneaker.
What might catch the attention of some is the attractive heel design on the Roav, and it's something that caught our attention, too — so we delved a bit further in our research. Upon doing this, we discovered that the heel is built for performance. In other words, this design is intended for increased agility as well as precision. Additionally, the heel of the shoe adapts to the wearer, designed to hug the ankle in order to provide the most support possible.
Criteria Used for Evaluation

Comfort
It's easy enough to judge an activewear sneaker based solely on the fact that it can stand up to all the challenges the gym can hold. However, it's tougher to discern between a design that can do this, and a design that can do all of this while providing the comfort that every athlete needs, especially when it comes to workout shoes. Not all footwear is created equal and many would be surprised to know that just because a shoe is given the gym-stamp of approval, doesn't mean it's always the most comfortable thing to lift weights in. Materials can tear easily, foam padding can lose its support, and tread can wear down quickly with extended use.
Therefore, it was up to use to decide between what would ultimately make it to the best list of footwear for both the average gym session as well as an extremely active lifestyle. Ultimately, each option was graded first and foremost based on how long it would take to break in, which materials were used in order to provide a cushion, and how protective it would be during high-impact activities. With this data, we were then able to exclude any and all options that didn't fit within an acceptable range. As we said earlier... not every pair of footwear is created equally!

Durability
Additionally, the ability to stand up to the demands of an active lifestyle was something that was prominent during our extensive research. If a sneaker couldn't hold up well to even the most basic of workouts, then it was immediately crossed off the list. This wasn't limited to cosmetic wear and tear - it also includes whether or not the padding would eventually wear down if the synthetic, rubber, or foam heels would become unhinged or flappy, or even if the laces would lose their elasticity. Materials make the difference and while this is reflected in the price many times, it's something worth it to spend an extra buck in order to gain a lasting product. If any of those on our list threatened to break down after the first month of use, they simply didn't make the cut.
Everything that was left has been researched based on whether it would hold up to a basic workout first, over a span of six months to a year, followed by how well they held up to hardcore, strenuous workouts, after roughly six months. We were able to come to a solid list of ten, many of which proved to hold up for a year or more, and some even undergoing many different activities from running to climbing.

Support
When it comes to workout shoes, support goes hand in hand with comfort because one leads to the other. You simply can't have something which offers proper support without it also proving comfortable, and vice versa. Therefore, it was easy enough to judge sneakers first based on their level of comfort, before then determining how much support was actually provided. When it comes to gym footwear, the utmost importance is placed in the feet. Without a proper fit, contour, and stability, discomfort can arise which can then lead to potential injuries. Many who complain of back problems can often attribute them to ill-fitting sneakers and the lack of proper support; a direct correlation has been drawn between this and moderate aches and pains.
Since working out does involve plenty of footwork, it's easy to see why the correct amount of support for workout shoes is so important. Without it, many people notice that they're not able to gain all they could be from their workouts - for example: Let's say that you have a pair of low-cost tennis sneakers. Sure, they'll do the job as far as providing a covering for your feet. However, they won't provide the following: Arch support, heel and ankle support, comfortability, breathability, or even traction when it comes to walking, jogging, or running. Additionally, they'll likely break down must faster because they never had adequate cushioning or flexible designing in the first place. It's these differences that must be noted when committing to any workout attire.

Overall Fit
Just as a lack of support or comfort can lead to backaches, neck stiffness, and even headaches, a poorly-fitting piece of footwear can also lead to issues. Just as you wouldn't wear a shirt that was too tight, wearing workout shoes that are too tight can take away from a workout rather than lend efficiency. Whether it's in the laces, the velcro strap, or a tight toe space, there is a guide to finding gym wear that fits properly.
The rule of thumb is that when you press down on the very tip of the sneaker with your thumb, you should be able to feel your big toe with some room to spare. Simultaneously, one's foot should not shift around inside of it, but rather feel snug without feeling suffocated. This can be much more of a challenge to find than it sounds. When a sneaker is ill-fitting, more problems can arise than just discomfort. A tight toe region can lead to ingrown nails as well as unnecessary squeezing, which can cause problems for runners and joggers specifically. A sneaker that fits too tightly overall can reduce breathability -- even if the breathability rating of the model is off the charts. With little room to breathe, there's no air circulation, meaning sweat and bacteria can build up quickly. Some athletes also experience mild amounts of swelling when working out, especially during high-intensity sessions, which is why a bit of room is never a bad thing.
By evaluating all ten of these products, our goal was to find options that created a happy middle; a balance rather than a one-or-the-other scenario. We believe that we've succeeded in doing this by providing the best footwear on the market today!

Traction
It's necessary for car tires, so why wouldn't the same rule apply to a pair of workout shoes? The tread on a pair of footwear is sometimes half the battle when it comes down to deciding whether or not it's worth the money. This is also a major factor when it comes to indoor vs. outdoor workouts, as well as which type of workout one is doing. The big word we like to watch out for when it comes to researching these criteria is traction - how much friction and grip will a sneaker ultimately provide?
In order to figure this out, we would first need to know which areas of the sole are worn in the quickest. For most people, both the front portion of the sole as well as the heel are the first two things to slowly lose their traction. For runners who often kick off using the plantar region of their foot, one can expect that area of the shoe to wear down quickly. For those who participate in high-impact sports, it's often the heel that needs to absorb much of the brunt force. Therefore, we sought out footwear that would hold up well in both of these areas, while continuing to provide adequate traction on many different surfaces, from gym floors to outdoor tracks.
Expert Interviews & Opinions
Most Important Criteria
(According to our experts opinion)
Experts Opinion
Editors Opinion
Users Opinion
By Default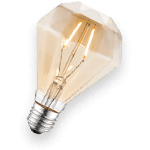 Knowing When to Size Up or Size Down
Every brand is different. That's why in order to know which size you are, it's important to take into account three main things: The manufacturer's suggestion, what type of socks will be worn underneath, and the style of the footwear you've chosen. Depending on the shape, one pair may have a tighter fit while another might leave for some cushiony excess room. Additionally, sock thickness can differ from brand to brand, so this is something to take into account. It's much more common to size up rather than to size down.
Is It Important to Clean Your Gym Footwear?
This is something that many people are unsure of. Most of the time, the manufacturer will include instructions on how to spot clean sneakers. However, it can be difficult to figure out how to do this when a sneaker is composed of several different materials. We'd recommend always going the all-natural route: Baking powder can effectively control odors, while a simple vinegar-essential oil solution can prove to be a worthy antibacterial cleaner. Additionally, many companies, such as Febreeze and Arm & Hammer, make deodorizers.
Other Factors to Consider

Ground Feel
Ground feel is not something that many consider in their most-wanted category when it comes to workout gear. However, it is something that has an effect, whether we, as the wearers, realize it or not. The ground feel between a pair of Nike gym sneakers versus a pair of barefoot running sneakers is going to be completely different. They both lend support in different areas and may both be excellent choices for an active lifestyle, but the difference will be in the way a person feels the terrain they're working out on. Most of our top picks for the gym include products with a solid heel and sole support, extra, cushioned padding for high-impact sports, and stability when it comes to next-level tech design. They've been designed for an array of sports, workout routines, and weight-lifting, but they've also been designed to help prevent injury and to encourage a quicker recovery time in between workouts sessions.
Frequently Asked Questions
q:

How much use will I get from these before they begin to show wear and tear?

a:

That will always depend on the type of workout as well as the environment a pair of footwear is being used in. Depending on how intense the exercise and how rough the terrain, we'd like to say that a year or just over is a decent amount of wear-time. One should anticipate replacing their gym gear every year, simply because nothing lasts forever - some are just built to last longer than others!
q:

Is there a difference between no laces vs. laces?

a:

It's a personal preference! Everyone who works out will have their own preference for whether they like the support that lace-up laces will give them verses the adjustable support that comes with no laces. The emphasis is not so much placed on what they're used for at this point, but rather, what you, personally, prefer.
q:

Many of these come in men's and women's styles. Is there a difference?

a:

Again, this is also a personal preference. While the sizing is wildly different, as men's sizes are often much bigger than women's, different people have an affinity for the way each style suits them. Women's sizing will often come with a bit more of a curve as well, and may potentially fit a bit more snuggly. Men's sizes can be roomier but often offer less in the way of a foot-hugging design. We'd recommend ordering up or down when switching between men's and women's sizes.
q:

If I order the previous year's model, will it still have the same benefits as the newest one?

a:

Many people do this as a way to avoid paying a larger price tag than some of the newer models come with, and there's nothing wrong with it at all - in fact, it's a great way to 'test drive' a sneaker to see if it's something you'd like. Much of the time, the older models are simply a different cosmetic design. While the internal structure may have been improved, along with added support in some areas, they shouldn't be so drastically different as to affect the overall performance of the footwear.
q:

How can I tell if a sneaker will work outside just as well as inside?

a:

The thing to pay attention to as far as this criteria would be the tread. Footwear that's conducive to running will likely have a tread that's designed to grip the ground rather than slide, as opposed to a sneaker that's built for in-gym use. Most of those on our list are designed for all areas of working out, including on all kinds of terrain.
Subscribe to our newsletter