The Best Compression Socks for Edema
last updated:
Jan 10, 2020
When you're on your feet all day long, your feet, ankles and shins take a beating. Edema, swelling and pain are often the result. You can find solutions for your lower legs by wearing the right socks, you can prevent further complications or bring relief and progressive recovery, it is all about choosing the best compression socks.
Graduated compression socks that are specifically designed to address these problems are a must. In this article, we review the 9 best compression socks for swelling and injury on the current market.
In a Hurry? The test winner after 16 hrs of research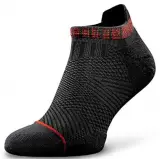 Rockay Accelerate Anti-Blister Running Socks
Why is it better?
Merino Wool-High quality
Technical weaving for channeled support
Breathability
Wickability
Antibacterial capability
Designed in protection
Top quality compression performance
Anti-blister
Durability
In a
Hurry? Editors choice: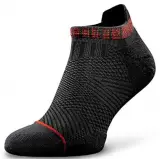 Test Winner: Rockay Accelerate Anti-Blister Running Socks

42
Researched Sources
8k
Reviews Considered
16
Hours Researching
14
Products Evaluated
Support
Stability
Value
By Default
Criteria Used for Evaluation

Support
Without noticed support, there are not compression benefits
Compression socks are about giving support not only for the legs and feet but also for the blood circulation.
Our muscles and tissues work hard during exercise and even daily lifestyles such as walking or standing for long periods of time at work.
The muscles can get tired and they need feeding and the nutrients and oxygen they need to deliver via the blood, the fact is if they do not get enough blood supply, the muscles will tire, underperform and become prone to injury.
The solution is in clothing tech, to create a style of the sock which has a weave system and combination of materials which not only apply compression but can also through the strategic weave, target the compression onto the body areas which will support and enhance the flow of blood while also giving support.
These highly innovative sock designs are also very good for giving protection through simply increasing the thickness of the weave to create a protective barrier against friction and rubbing.
It gets better, none of us want our feet to overheat during exercise, overheated feet mean discomfort, wet socks, wet inner areas in the shoes, eventual friction and blisters. A good pair of compression socks will have designed in ventilation to offer a flow of air so that warm air can move away from the feet and therefore keep the feet at a consistent temperature, this means dry socks, more comfort and much less chance of any complications.
We looked at a range of socks and their compression capability, and we came up with ten pairs which we believe all hit the high standards of performance which a wearer expects and needs.

Stability
Instability can result from tired overworked muscles.
Linking a pair of socks to causing instability or enabling better stability might sound odd but it is very factual.
Our feet and our legs muscles play a huge part in maintaining our stability in connection with other upper body muscles, they all work together, remove the ability of some of these muscles and you will experience instability.
During challenging exercise, the pressure for supportive stabilizing performance from leg and feet muscles is intense, the need for consistent nutritious blood supply for those hard-working muscles is paramount.
As we age or over challenge our muscles, they need at the very least a consistent blood supply which is not obstructed or less effective due to the strenuous activity and we can ensure this need through compressive clothing.
When you put on a pair of compression socks you may feel the tight compressive pressure and unlike the old fairy tale that tight clothes cut down blood circulation, the oppositive is true. Your blood circulation is actually enhanced and balanced.
This is because the materials have a balanced compressive performance, the weave in the materials is designed to aid the blood circulation while at the same time, giving stabilizing support.
We compared a lot of brand products and chose those that offer stability in conjunction with support. Therefore we are confident that our selection of socks are all of the best standards and will perform to the level needed by athletes.

Value
Value is not just what you pay to buy
We looked at the value in the sense that it is not just about the price, it is much more.
Value covers performance, the products ability to give support and stability, the level of comfort, the level of quality materials, the design level, the expertise applied for weaving the socks, the changing in weave methods to target compression and distribute support.
Value is also reflected in durability, when you pay more you will get more durability which of course means a longer level of good performance.
Design is another factor, designs can result in better performance when there is evidence of creative innovative designing which has been put in specifically to enhance the performance of a product.
Our comparative review methods looked for socks which meet the requirements of our evaluative criteria, this way we have come up with a very good selection.

Compression
Compression is the key requirement.
Our comparative research looked at the need for compression because this is the key performance for these products.
Compression performance can and does vary depending on the quality of the materials and the chosen style for weaving.
We looked at the methods used via weaving to distribute compression and also to target compression. This is done through altering the symmetries of the weave pattern to give more or at times less compression. This is why when you look closely at a pair of compression socks you will note variations in the flow or direction of the weave and at times you will notice the material weave can be thicker to combine support with protection.
All compression clothing will give compression but it is a question of how much innovative design has taken place regarding the materials used and the methods for weaving those materials to ensure effective performance.
This selection of socks offers high-quality innovative approaches to ensure the maximum compression performance in combination with materials which can consistently perform.
Expert Interviews & Opinions
Most Important Criteria
(According to our experts opinion)
Experts Opinion
Editors Opinion
Users Opinion
By Default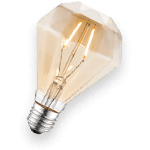 FIT
When choosing compressive socks or any type of beneficial compressive clothing, it is a must do to ensure that you go for an exact FIT.
The point for compression clothing is to aid the blood supply, give support and stability while allowing ventilative capability for the skin to breath.
If you get the FIT wrong then the combination of benefits which work together will not be equally balanced. It is very much in your interest to get the maximum performance, so you do need to carry out some useful research. Take a look at the brand maker website, check out the FIT charts.
You can also look at feedback via customer reviews which are there for reading at most online stores. Gather information and full understanding about FIT before you choose a pair of compressive socks.
Materials
Think carefully about materials. Your choices will be as follows:
Synthetic materials which are weaved together to provide comfort and support.
Natural materials such as Merino wool which are weaved to give a very high level of support, protection, functionality, and comfort.
A choice of synthetic and natural materials weaved together to give a high performance.
All three options will offer good compression and supportive comfort, you simply need to choose which best meets your own personal preference.
Other Factors to Consider

Breathability
Materials and Breathability should work in harmony.
Breathability had to be part of the sock design resulting from innovative design and the use of the best materials for ensuring a good consistent level of breathability. We looked at socks which when marketed, the makers are very clear that they have factored in breathability while designing and creating the sock.
Material matter, the wrong use of materials will lead to a product failing to perform.
While looking at materials we wanted to see evidence of the use of natural materials which are known for high performance, we found this in the Rockay socks, the use of very high quality sourced merino wool and this is why these socks are the top choice. Natural materials have been around longer than synthetics and they are known as tried and tested. When we see natural materials incorporated into technical weaving to give very high compression values we are impressed.
Weaving quality wool to increase support along with stability, while technically weaving to promote wick-ability, ventilation, and protection, means that a natural product is taken and used perfectly. The durability of high-quality wool is beyond doubt.
The use of synthetic materials also deserves positive review because modern day synthetics comfortably mimic the performance of natural fibers when they are at the right level of quality and in the right weaved combination with other synthetics. A nice blend is to see synthetic materials used in combination with natural fibers, the best of both options.
You will see in our list we have carefully reviewed and come-up with a good wide selection of socks so that you can look at choosing those which best suit your needs, taste, and aims.
Frequently Asked Questions
q:

I get tight discomfort, is this usual?

a:

No, it is not usual, in fact, you should feel supportive comfort.

It does seem that you have made a mistake in choosing FIT, You need to consult the sizing charts provided by professional brand makers and figure out the exact FIT for yourself. Take a look at online websites from brank makers, you will get a lot of useful FIT info. You can also visit a store if they specialize in compression socks and try on a few pairs for FIT. If you are wearing too tight you are not getting the benefits, you are just getting discomfort.
q:

Should the socks reach over my knees?

a:

No, the best FIT should reach to just below your knees. The compression value you are looking to gain is for your calf muscles and the blood circulation in the lower leg.

Shop for a pair of socks which are designed to reach to below your knees and you will be fine.
q:

Do compression socks provide insulation?

a:

Technically yes but that is not the purpose of the design. Though that is not the design purpose, yes they do, because the materials and the weave design to give a level of warm compression, though the socks are not designed specifically to be an item of clothing for insulation use only.
q:

Should the material be thin, where is the protection?

a:

A good quality compression sock can have thin materials, a good well-designed sock will include thicker weaving for the arches, heel, and toes to ensure protection inside the shoes from natural foot movement which applies pressure at these areas.
q:

Will compression socks cause foot sweat?

a:

During solid go for it exercise, feet will sweat, this is natural.

Look for compression socks which offer wick capability and feature designed in air-flow ventilation capability. Take a look online and read buying guide reviews, you will see that socks are evaluated based upon breathability.
q:

Which is best, synthetic or natural material?

a:

Both options perform very well when the socks are from a reputable brand name.

Natural materials if from a quality source offer a lot of comforts and very good durability, natural materials also have good wick performance and this is a natural feature, along with anti-microbial ability.

Though synthetics perform equally well, they may fall a little short on the performance given by natural fibers. Makers have countered this by going for better created synthetic fibers.
Subscribe to our newsletter