9 Best Rowing Machines – 2021 Home Gym Buying Guide
last updated:
Jul 14, 2021
Rowing machines are a fantastic piece of cardio equipment that can help build stamina and build muscle. But picking the right rowing machine for your home gym can be difficult.
Fortunately, we've spent hundreds of hours testing and reviewing the top rowing machines on the market, so you don't have to.
Peruse our buying guide below to understand what features fit your needs and what other factors you need to consider when selecting the right rowing machine for your space.
In a Hurry? The test winner after 211 hrs of research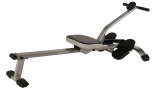 Stamina Inmotion Rower
Why is it better?
Small and compact
Incredibly affordable
Solid welded steel construction
In a
Hurry? Editors choice: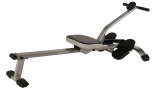 Test Winner: Stamina Inmotion Rower

5
Interviewed Experts
22
Researched Sources
9k
Total Readers
11k
Reviews Considered
211
Hours Researching
15
Products Evaluated
Features
Ease of Use
Portability
Use
Comfort
By Default
9 Best Affordable Rowing Machine Reviews
Criteria Used for Evaluation

Features
Key features, such as stroke counters, help you get the most out of your workouts.
You don't have to spend a whole lot of money to benefit from some key features. While higher-end models spare no expense on Bluetooth capability that pairs with your smartphone and full-color displays, sometimes the simpler option is better. When rowing, all you really need to know is how far you have traveled, the number of strokes, and calories burned. These affordable options come equipped with very simple yet effective screen displays.
Adjustability is also a great thing to keep in mind. Whether you opt for magnetic, hydraulic, or simple tension designs, we wanted to ensure that we selected designs that are easy to adjust. Magnetic and hydraulic designs often have up to 10 levels of resistance. If you want more detailed resistance, a hydraulic design allows for more subtle tension to fit your specific strength level.
Tension options such as water resistance were left off of our list for a reason. While these designs are effective, they often clock in at a price point that is double or triple many of the other designs out there on the market. Plus, they will take up much more space in your home gym.

Ease of Use
If it's not easy to use, it will most likely be demoted to a glorified coat rack!
As with most exercise equipment, we believe if you find it easy to use you will be more likely to use it. It is that simple. You want a machine that has levels you can slowly build-up, which is comfortable and uncomplicated, and something you can easily set up and put away when you are not using it.
We wanted to make sure that we selected designs that were not easy to use, but also easy to adjust. The good news here is that many of the budget-friendly options out there ditch the complicated frames that make them hard to use and difficult to learn. Simple frames composed of high-grade materials allow users to get up and running right out of the box.
Don't worry, we also made sure that these devices are also easy to set up as well. Overall, many of the selections on our list come with detailed instruction manuals and take users about 30 minutes to get completely set up. It's important that it is easy to set up because a frame that isn't set up quite right runs the risk of breaking down when in use.

Portability
A foldable and lightweight frame makes it easy to make room for new additions to your home gym.
You want the best rower for your home gym that will be easy to move around whether it is so you can clean around it or if you have a small area and need to put it away when you are not using it.
There are a few things that we kept in mind when searching for the best affordable rowing machines for your home space.
The first thing that we considered was whether or not a unit was foldable. These machines are often used as supplementary workouts when you are taking a break from lifting, or just need to vary up your cardio workouts. The basic design of a rower takes up quite a bit of floor space, so foldable designs are incredibly helpful. Most utilize a base that folds into the main tension unit so that you can push it up against a wall or under a bed as needed.
We also liked designs that were lightweight so that they are easier to move. When making way for new workout gear, sometimes you need to move things around a bit to make the best use of your space. Selecting a lightweight design not only saves you quite a bit of money on shipping costs, but it also makes your life just a little bit easier as well when it comes time to rearrange your setup.

Use
Various tension methods offer different benefits, so be sure to select the design that is right for you.
You want a machine with has levels of resistance so you can start small and slowly build up your strength and endurance. The resistance and rowing should also be smooth and quiet to make a more favorable experience. There are three different types of resistance that we selected that we wanted to discuss below.
Track gliders use a series of wheels and friction to create resistance. This is one of the most cost-effective designs out there on the market, but it has a few shortcomings worth considering. First of all, it requires a little more maintenance than other designs. Users need to ensure that they keep the track clean to avoid squeaky or ineffective tension. If you are willing to take a little more care, it will save you a lot of money in the long run.
Hydraulic and magnetic designs are only slightly more expensive than friction, but they require far less maintenance and boast a few beneficial features. Hydraulic designs, for instance, allow users to make small adjustments to the line by twisting a screw, which allows for a workout specifically catered to your strength level.

Comfort
Comfort helps with your focus.
Look for machines that have nice, padded seats and foam handles that will protect your hands. The footplate should be textured with comfortable straps which will keep your feet secure and avoid any slipping. Being comfortable will help you focus on your routine and have a happy workout.
While many shoppers only pay attention to the shape of the seat (which is incredibly important), it is also worth considering the handles. We love handles that are coated in a layer of soft plastic or EVA foam. Your palms are likely to create a death grip on the handles as you fatigue, so soft foam materials will help to prevent blisters during long workout sessions.
The most important thing to keep in mind is that you want to select a design that boasts comfortable features in the seat and handles. If you find that your hands are burning or your tailbone is screaming, you are more likely to fail out before you really give those muscles a good workout.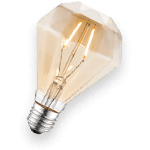 Learn To Use The Machine Correctly
When you get your machine, be sure you read the instructions carefully and learn how to use the machine correctly before you begin working out. Using the machine incorrectly can lead to back issues or other injuries so it is important to row correctly.
Build Up Gradually
Sometimes beginners will get excited with how fun and easy the machine is so they end up overdoing their workout. It is important to time your workout, beginning with a small amount and then gradually increasing your time little by little. This will help you prevent injury or at the very least extreme muscle soreness which will discourage you from keeping up with your fitness goals.
Frequently Asked Questions
q:

Will the rowing machine help me lose belly fat?

a:

There is not an exercise that can work specifically on belly fat. You lose belly fat from losing fat on your body as a whole. The rowing machine will help with losing body fat in general, so it should help some with that as well.
q:

How long should a beginner use a rowing machine?

a:

When you are first starting using the rowing machine you should probably start with no more than 30 minutes a day to help slowly build your conditioning. It will not be long before you see development in your legs, arms, back, and chest.
q:

What muscles should I warm up before I start using the rowing machine?

a:

When you are using the rowing machine you will use major muscle groups in your hamstrings, glutes, and your back so you should probably stretch those out and warm them up before you start to avoid soreness or injury.
q:

What is the damper?

a:

The damper is the small lever on the fan cage of the rowing machine. It works kinda like the gears on a bicycle. It controls the amount of air that goes in and decides how easy it is to spin the flywheel so it controls how intense your workout is.
q:

How much do I use my arms in this rowing machine workout?

a:

You should use about 60% of your power on pushing with your legs. Use 20% on bracing your core and the rest on your arms. If you use your arms too much you will end up causing injury so be sure to focus on pushing with your legs when using the rowing machine.
Subscribe to our newsletter