Top 10 Kinesio Tapes for Pain Management
last updated:
Feb 12, 2020
Chronic pain? No problem. Issues with alignment? Let's solve them. Need some help healing faster? We have what you need.
As athletes, we've all felt the white-hot pain of injuries old and new flaring up. There is little you can do to speed up healing; unfortunately, time is always the ultimate factor. However, there are a few things that help along the way. Today, we're going over a product that'll do just that.
There are several reasons why you may be looking into Kinesiology tape. However, no matter the reason, today we're going to figure out exactly what brand, and style of the best kinesiology tape, is the right pick for you. Hold on to your hats, folks, and keep reading!
This is the best kinesiology tape on our list that is currently in stock: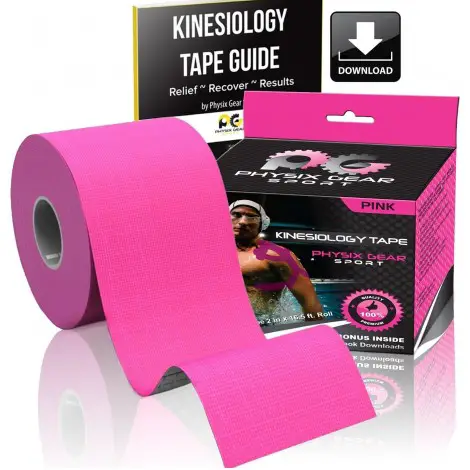 Physix Gear Sport
Why is it better?
Excellent range of motion
Stays securely in place
100% Safety Accreditation
Doesn't leave residue
3
Researched Sources
5374
Reviews Considered
5
Hours Researching
10
Products Evaluated
Versatility
Comfort
Effectiveness
Compatibility
Durability
By Default
Top 10 Best Kinesiology Tape Reviewed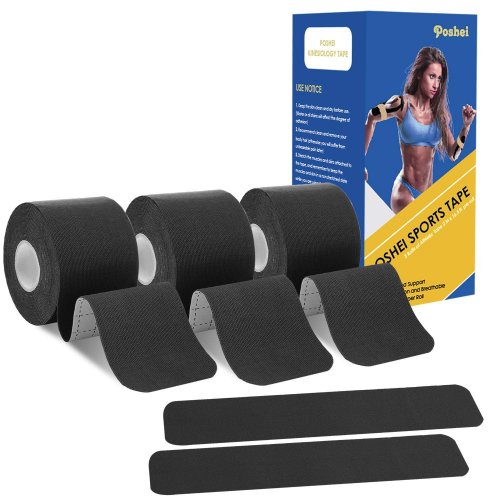 Rounded edges
Ready to use
Expert-recommended
Resistant to water
Certified by FDA
Warning label for blood thinners
Poshei is the first on our list and, of course, the best of the best. They hit the nail on the head by bringing together a panel of experts to assist in the tape's creation. They have also gotten official certification to prove it! There is one potential downside... but we'll go in depth below.
Read more
Overall, this is a highly impressive asset for any athlete. Poshei went the extra mile in ensuring their pre-cut option would be suitable for almost anybody. They come in ready-to-use portions that allow you to slap-and-go!
They've also gotten FDA certified! This is an excellent sign and shows that they really mean it when they say experts have been involved.
The only potential downside is the fact that they can cause harm to those on blood thinners. While this isn't a huge portion of the population, it's important to note for those it affects. If you're on blood thinners, Poshei recommends staying clear.
Other than that, however, they really are golden!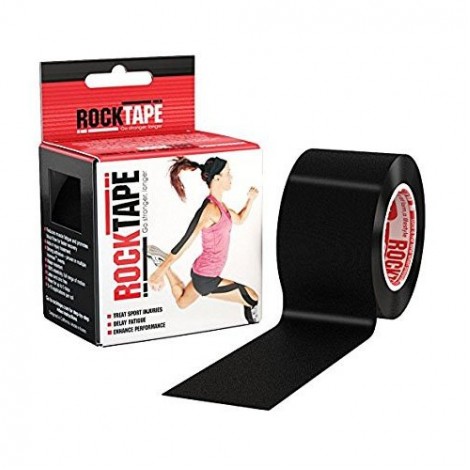 Latex-free
Works for multiple areas
Hypoallergenic
Doctor-tested
180% more "stretch"
Durability sometimes questionable
RockTape will "rock" your world! Kind of cheesy, but also entirely genuine. Out of all the products lined up today, there is a clear contender. It should come as no surprise, however, since this is exactly what RockTape specializes in. Let's talk a little more about that, however.
Read more
If you need to get your pain management under control, there are few better ways to do it. The brand claims that they are one of the best in the world... and, quite frankly, we agree. There are a few reasons for this, but it really boils down to two features.
RockTape boasts a lot of scientific research, and they have the studies to back it. The way it works is by moving the skin up ever so slightly in order to change the path that the receptors are running on. This switches it up for your brain. It's all about trickin' your noggin', as it turns out.
They also offer superior materials in their manufacturing of this item. Not only is it hypoallergenic, but it's also clear of any and all latex. This is great news for anybody with sensitive skin or an allergy! They've really covered all of their bases in that area.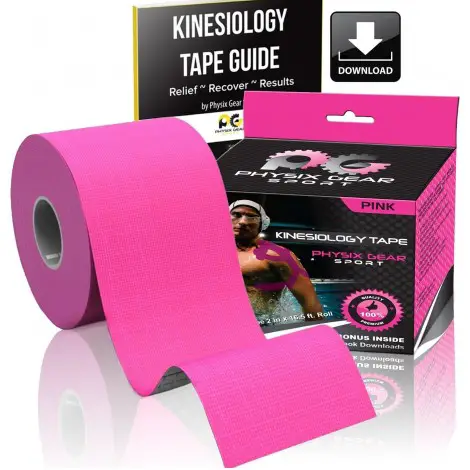 Excellent range of motion
Stays securely in place
100% Safety Accreditation
Doesn't leave residue
May irritate sensitive skin
Say hello to "no more rolls"! Or, that's what Physix Gear is proposing, at least. I think we can all agree that the fewer rolls there are, the better... unless we're talking about ab rollers. They are, of course, referring to the edges of their tape.
Let's talk more about that and figure out where, exactly, "rolls" come into play.
Read more
Physix Gear never ceases to amaze. They're a fantastic brand with reliable products that people love. Athletes everywhere can attest to their ability to pass the test with flying colors each and every time. This is no exception!
Many brands leave out the downsides of their wares for obvious reasons. Nobody wants to tell a potential customer that the design is faulty, after all. One of the biggest claims that Physix Gear boasts is that their specific style doesn't "roll up" at the sides like other styles might.
One of the biggest concerns is the level of adhesion and the ability of the tape to stay where it's supposed to be. After all, if it doesn't do that it's useless! Physix Gear ensures that not only do you get the full range of motion... you get it for the entire work out, too.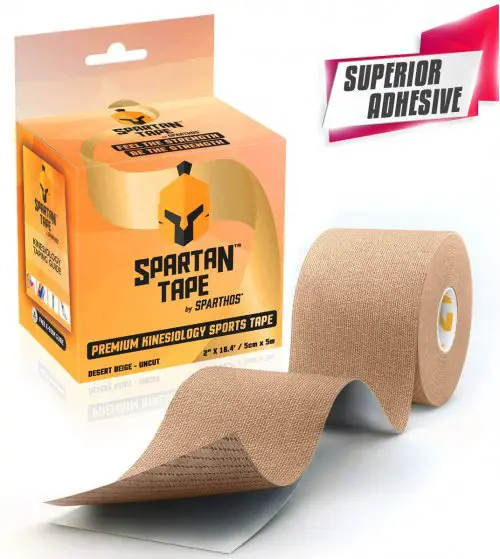 Lightweight
High breathability
Strong adhesive
Free taping guide
100% Satisfaction Guarantee
Much like the people they were named after, Spartan is tough and ready to take anything on. They make some pretty big claims about their tape... but can they really match up? I guess you'll have to keep reading to find out!
Read more
Spartan has really hit the nail on the head in this arena. Although there are some drawbacks, it all rounds out to make this one of the best products currently on the market. There is phenomenal attention put into the creation of their kinesiology tape.
It has an incredible adhesive that stays tight to your skin. No matter what sort of work out you're involved in, you can be sure that relief will stay with you the whole time. After all, if it's slippin' and slidin' all over the place how would it even work?
That being said, be careful if you have sensitive skin. Because of the adhesion strength, it may not mix well with people who have certain allergies or sensitivities.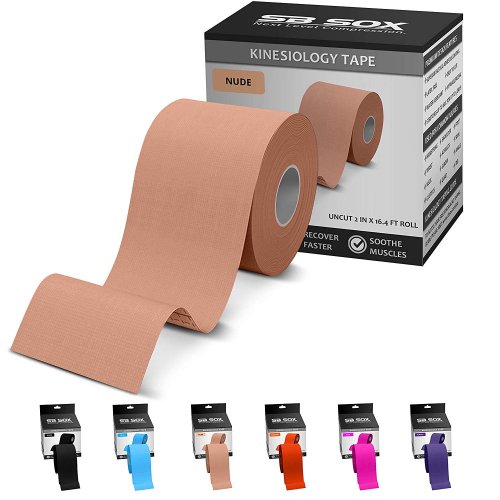 Latex-allergy friendly
Free guide included
Highly breathable
Moisture-wicking material
While we've covered a couple of products which are latex-free, this option by SB SOX really has the bases both covered and loaded. Their biggest selling points are the water-resistant nature of their material, and how gentle it is on sensitive skin.
Let's talk a little bit more about that, however, down in the full review.
Read more
While it may not "exceed expectations" in all areas, it certainly hits the two points it boasts the most about. Latex allergies are more common than you might think- and you especially know this if you have one. Luckily, many products are marketed today with latex sensitivities in mind.
This is also a highly breathable, waterproof, option. The material is entirely moisture-wicking, which is super helpful when you're getting sweaty during a workout.
Aside from that, it's a great option overall. It's reported to be highly durable by consumers and to fit all standards that have been set. If you're sensitive to latex, then this is probably the best one on our list for you!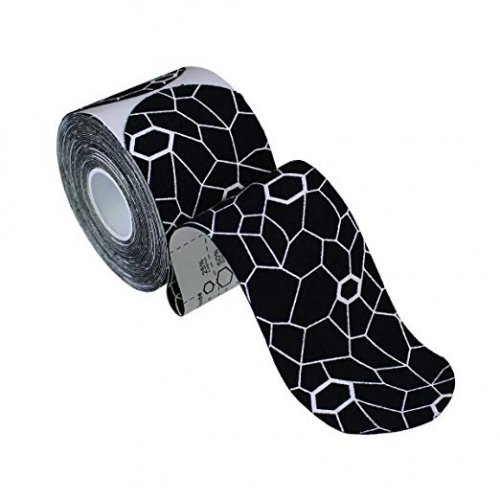 XactStretch technology
Cotton-Spandex blend
Easy to use
Lasts up to 5 days
Adhesive may wear out early
Theraband is a name notorious for excellence. Their sports therapy lines are phenomenal for getting you the results you need. We just can't get enough of them. You're going to feel the same way about this amazing piece of tape-based technology- just keep reading!
Read more
So, why do we love them so much? I mean, really, what's not to love? Their elastic resistance band line was used in the beginning phases of development. From there they added in fabulous qualities and focused on keeping their product long-lasting for easy, and thorough, application.
On the other hand, keep in mind that it's a mixed bag as far as waterproofing goes. Some people are really happy with the results but there are some saying that water shortened the lifespan. This means that if you're looking for multi-day usage you may want to look at a different product on the list.
Apart from the waterproofing problems, this is an excellent choice.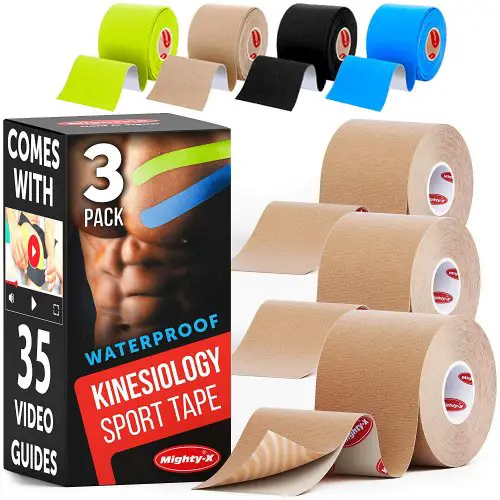 35 Video guides included
Nylon-based material
Comes pre-stretched
Incredibly thin
If you're looking for thin, lightweight, and super sensitive-skin friendly tape, then this is the one for you. Mighty-X prides themselves on their answer to sore muscles being friendly to all skin, highly comfortable, and easy to use. That's a string of words everybody loves to hear!
You just gotta keep reading to find out about all that goodness.
Read more
What makes this superior to other options is the thinness of the material. It's so lightweight you'll barely notice it there! That's important when it comes to wearing something for long periods of time... which is necessary to get the full results.
The trick is in the mostly nylon-based blend of material Mighty-X uses. Nylon is a great option for sensitive skin and the fact that it's latex-free makes it so much better. It's also incredibly comfortable and unlikely to cause blisters or other forms of irritation.
To make it that much easier on you, Mighty-X also provides step-by-step instructions on how to best apply it. They also include an exhaustive guide for your convenience! Mighty-X went the extra mile to make sure this is a product that is beginner-friendly and a breeze to use.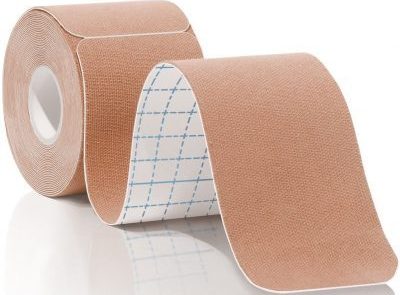 Sweat-resistant
E-book included
160% stretch
Comes pre-cut
Next in line is a fantastic option for athletes who are taking it easy. We may not recommend this particular tape for hard runs or multi-day events... but it's exactly what you need to keep yourself on the mend.
Don't get us wrong- there's a difference between durability and worth. Just because it won't be useful for strenuous activity doesn't mean it doesn't have its own use. It's highly effective on sore backs, shoulders, and even knees that need a little extra attention.
There are a lot of things to love about 321 Strong, so let's talk a little bit more about that.
Read more
First off, they include a free e-book. Any time you get two products for the price of one it's a win! It also ensures that no matter what level you're at you're going to be able to use the tape with ease. We all love a product that appeals to all skill levels!
Reducing inflammation is also a huge selling point for them. One of the biggest problems for athletes to watch out for is their muscles swelling and getting irritated. Putting on some ktape activates your muscles in such a way that it relieves them and helps speed along the healing process.
321 Strong is a great option for athletes or chronic-pain sufferers who are on the bench for now.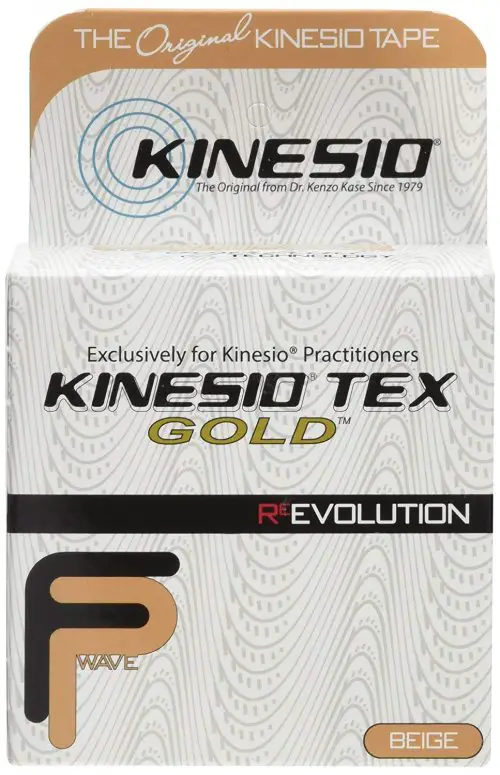 Nano-touch stimulation
Specially weaved cotton
Highly gentle
Micro-grip adhesion
When you name yourself "Kinesio", you'd better have some results to back yourself up. While this is a bold move, we've found that it was right on point for the quality. From their packaging to their quality, Kinesio really struck a chord. There may be a couple of things we don't exactly love... but overall it really does get the green light... And green light means go!
Read more
The packaging doesn't seem important, but it drives a lot of sales. Marketing is a force to be reckoned with! As a result, it's worth mentioning that Kinesio put a lot of effort into their presentation.
Keep in mind that this is not a waterproof, or even resistant, option. Make sure to keep it as dry as possible. While the lack of resistance may seem disappointing, we did love their blend of high-quality cotton. It keeps skin rash-free and in constant contact with the airflow.
If the Tex Gold was waterproof, or even resistant, it would have ranked way higher.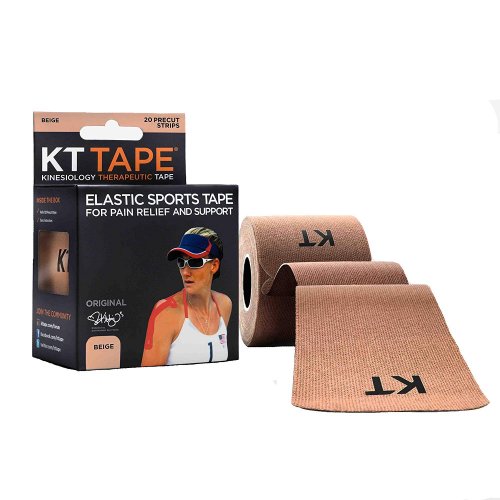 Multiple styles available
Reduces pressure on tissues
Rounded edges
Allows full range of motion
Counterfeit products common
There's no better feeling than standing in a hot shower after a particularly sore workout. KT Tape makes the promise that it'll stand up to even the steamiest situations. This is only one of many qualities that brought them to our attention, however.
There's only one real downside here... but it may be a dealbreaker for you.
Read more
Elasticity is one of the most crucial features to look for. While all of them are going to be "elastic" in nature, the more stretch the better. "Pre-stretched" is also a great option! KT Tape really laid it down by ensuring high elasticity on top of full-proof water resistance.
You can get these in either cut or uncut, and they have multiple different colors available. Most people love looking on point and having multiple colors means that you can match yourself to your heart's content. And, of course, having both uncut and pre-cut versions offers a great variety, as well.
If that isn't enough to sell you on them, check out who they're sponsoring. There are some big names on that last, and most athletes won't partner with a cheap, useless brand. It really speaks to the efficacy! Even with the pros aside, they still have a bunch of super happy customers who'll tell you exactly how great they are.
Criteria Used for Evaluation

Versatility
Versatility is absolutely crucial when it comes to almost any sports-related product line. It could not be more important to make sure you're able to receive the proper support again and again, in multiple different ways. When it comes down to Kinesiology tape, you're going to want something that is highly versatile.
We judged all of the options above by a strict set of standards. Versatility is a huge part of that! We looked for options which could be used for multiple different sports.
There are a ton of different qualities you need to keep an eye out! Breathability, for example, is crucial. You need to know that a material isn't going to cause blisters or uncomfortable rubbing because of built-up moisture. Swimmers, yogis, runners, and more all benefit from an easy-breezy, breathing material!

Comfort
If you're uncomfortable during a workout, you aren't going to get much out of it. The saying goes, "No pain, no gain", but the truth couldn't be further from it. Any person who is educated in this arena will tell you very bluntly that if it hurts, you are absolutely doing it wrong.
And "doing it wrong" has disastrous outcomes when you're talking about your body. Comfort is of utmost importance, my friends! And, of course, we took that into account when we were perusing for the best products available.
There are several factors which play into comfortability. One of the biggest is the type of material used in manufacturing! Anything that's a blend of cotton and synthetics will be great. Cotton is highly breathable and will keep you from retaining moisture.
We also looked at the probability of "rolling" at the edges of the tape, alongside the adhesive used. It certainly isn't comfortable to continuously fix the placement as you're trying to get into the swing of things! At the end of the day, you'll have to make an informed decision about which of these options to invest in.

Effectiveness
The efficacy of these styles also came into question while digging deeper into the technicalities. Some of you may be asking whether they're effective at all- that's a common misconception! It is fair to question the legitimacy of such a new-age answer to an age-old pain problem... but I think you'll find that they're pretty dang effective.
Or, at least the ones we picked out are.
So, how do you judge the effectiveness of something so seemingly unmeasurable? The short answer is to try it out. You'll know if it's working because, well, it'll be working! Sometimes you have to use a product to really understand it and see the benefits as they might apply to you.
We can absolutely assure you that all of these products have gone through rigorous testing and generally a lengthy approval process. There are even some that are FDA approved and most are physician recommended. It's a fairly good sign when doctors are willing to sign their name onto a product as a testament to its abilities.
We made sure to comb through for your convenience to ensure all of these are effective and proven!

Compatibility
Do you suffer from skin sensitivity? Or, even worse, an allergy? It can be tough finding options that suit both your needs and your skin's needs.
When you're looking at compatibility for a range of sports support products like this is the ability for different people to use them. We aren't talking about the versatility- that's a different topic altogether.
Laying out all of the different styles that we loved was the easy part. Sifting through them until we found the ones that were a perfect fit unanimously was hard. However, we did it so you don't have to!
Two labels that you want to look for are "hypoallergenic" and "latex-free". Most of the options we have on the list are either one or both! It's important to make sure you read labels, as well. If you experience any adverse reactions to the adhesive, for example, you may be sensitive or allergic to it. Just make sure you do a spot test first.
To do a spot test simply cut a tiny patch off of the roll (or the pre-cut strip). Put that patch on the area you plan on applying your kinesiology tape to. Leave it on there for an hour and if there aren't any signs of a reaction you're good to go!
If for any reason you do experience a reaction, cease use and contact your doctor immediately. Your health always comes first!

Durability
And lastly, we've come to durability. You probably already know why this is so important, but it's worth talking about why. Durability means more than lasting a while, after all!
You want to look for products that are shown to not only last the test of time but are able to handle some serious stress during it. When you're working out you're going to be putting your tape through a lot. If it's not truly a durable product you'll start to see the effects of that stress pretty quickly.
If you're only using them occasionally or for short periods of low activity, then you can get away with a "weaker" tape. Weaker doesn't always mean not as good, however. It just depends on your activity level and how much you need to spend to get the desired results.
We have a pretty good mix today of both styles- both for promoting healing, and those that are for use during activity.
Expert Interviews & Opinions
Most Important Criteria
(According to our experts opinion)
Experts Opinion
Editors Opinion
Users Opinion
By Default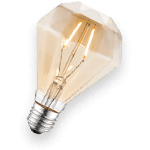 Use It Before AND After
To get the most out of the experience, make sure to use it both before and after your workout. Apply it fifteen minutes before you begin working out, and leave it on for a while after to keep you from getting sore.
Did You Know?
There are several famous athletes that use these! One of them is Michelle Wie! Even Olympians are getting into it.
Other Factors to Consider

Advanced Features
While we didn't look at "advanced features" as a must-have, it's still great to take technology into account. Some companies consistently go the extra mile to make sure athletes have cutting-edge tech... and we have a certain love affair with them.
There are a few different technologies out there. More and more brands are looking to labs and scientists in order to ensure their products are fully effective. This is great for the consumer since it means more for less as companies start to compete. Technology becomes easier and easier to get as we improve it.
Look for companies that have consistently and constantly pushed their researchers to the limit. They're going to give you great products for a bargain. You can find high-quality products with great technology backing them without breaking the bank. The ones we've laid out today for you are absolutely examples of that!

Bottom Line
When it all comes down to it, there are a few features that are absolutely necessary. Let's go down a list of people from beginner to pro and talk about the features you need as your bottom line. This will give you a great idea of where your money will be best invested.
Chronic Pain:
If you're using them to control chronic pain, you aren't going to need as much "tech" or "advanced features". Water resistance, for example, isn't necessarily a "must-have" for you. What is recommended is ensuring that it's easy to use and won't hurt sore fingers or cause more stress from application than it solves. Look for the features below.
- Pre-Streched material
- Pre-cut strips
- Latex-free material, preferably cotton-based.
Beginner Athletes:
When you're just starting out, you don't really need all the fancy features. Keep in mind that this will vary from workout to workout, however, so you need to be ready for different scenarios. If you think you'll be wearing them long term (multiple days) then you may want to start thinking about "pro" level products. But, for those who really are just beginning, try looking for these qualities:
-
- Water resistance
- Breathable material, like cotton
- Latex-free for sensitive skin
- Hypoallergenic material
Pro Athletes:
We know how much the pros love K-tape- just check out Instagram and see the amount of photos under #KTape! If you're going hard all the time then you need a tape to keep up. We recommend looking for the following features:
- Advanced technology (each brand has their own "name" for it)
- Full waterproofing
- Easy range of motion
- Strong adhesive
Of course, there are a lot of different things to think about when you're looking for the right sports therapy method for you. We hope that after this exhaustive guide you'll be fully equipped to make a decision on which is right for you.
Frequently Asked Questions
q:

Does any of it really work?

a:

The answer to this is varied depending on who you ask. However, you shouldn't question the legitimacy of a product based on mixed opinions. There have been countless people who've reported a decrease in pain and a faster recovery time.

So, if you think it's going to work for you, try it out! There's no harm in that. Most of these companies offer warranties and free returns. There's really nothing to lose!
q:

Are they only for athletes?

a:

Absolutely not. There are so many different people who can benefit across the board. Those who suffer from chronic pain may find relief through kinesiology tape, for example.

As always, consult your physician before putting a treatment plan into play. They're your best resource for better health, so make sure you're on the same page with your care provider.
q:

Can I swim with them on?

a:

Well, that changes from one type of tape to the next, quite frankly! We've highlighted some waterproof styles that would be suitable for swimmers, for example. Most of them will boast moisture-wicking abilities, but you really should give it a stress test.

Before heading out to the pool if you're a swimmer, try and hop in the shower. See if they're able to withstand the water and, if not, send 'em on back. After all, you shouldn't have to keep faulty merchandise.

It'll help you skip the annoyance of figuring out that they aren't gonna work out while you're already at the gym!
q:

Who benefits from this treatment the most?

a:

It all depends on what the tape is being used for, honestly. We really encourage athletes of any shape, size, or ability give it a go in case it helps them out. After all, you should do everything in your power to stay on top of your game!

Truth be told, they're fantastic for long-distance exercise, or anything super strenuous. Marathons, for example, are a great place to put them into action to help you stay comfortable during your run, and to keep your body from getting all out of whack.
q:

How do I use them?

a:

There should be instructions specific to the manufacturer. Many of these come with extra guides which will show you the process step-by-step. It's important to make sure that you're doing this correctly or you can cause harm to yourself.

Any time you're applying pressure to your epidermis (the top-most layer of skin), you can cause damage. This can be mild irritation or a full-blown rash. Spot-tests are a great way to check. This involves taking a small piece of the material and putting it on your skin for an hour or so. You can just cut off a small square of the roll and try it out that way.

Listen to your body, and follow directions. And if it hurts or there's a reaction with your skin, take it off and consult a doctor.
Subscribe to our newsletter