Top 10 Kinesio Tapes for Pain Management
last updated:
Feb 12, 2020
Chronic pain? No problem. Issues with alignment? Let's solve them. Need some help healing faster? We have what you need.
As athletes, we've all felt the white-hot pain of injuries old and new flaring up. There is little you can do to speed up healing; unfortunately, time is always the ultimate factor. However, there are a few things that help along the way. Today, we're going over a product that'll do just that.
There are several reasons why you may be looking into Kinesiology tape. However, no matter the reason, today we're going to figure out exactly what brand, and style of the best kinesiology tape, is the right pick for you. Hold on to your hats, folks, and keep reading!
This is the best kinesiology tape on our list that is currently in stock: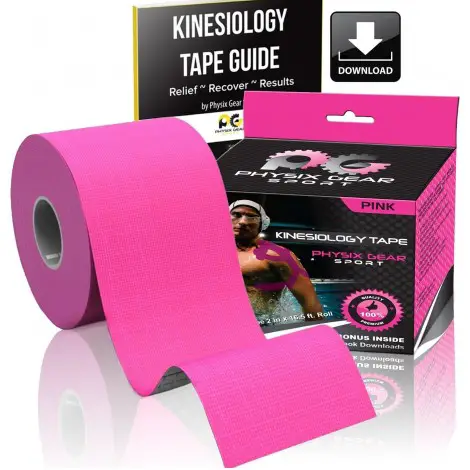 Physix Gear Sport
Why is it better?
Excellent range of motion
Stays securely in place
100% Safety Accreditation
Doesn't leave residue
In a
Hurry? Editors choice: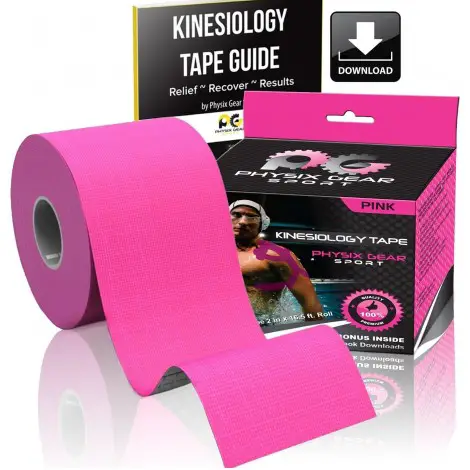 Test Winner: Physix Gear Sport

3
Researched Sources
5374
Reviews Considered
5
Hours Researching
10
Products Evaluated
Versatility
Comfort
Effectiveness
Compatibility
Durability
By Default
Top 10 Best Kinesiology Tape Reviewed
Criteria Used for Evaluation

Versatility
Versatility is absolutely crucial when it comes to almost any sports-related product line. It could not be more important to make sure you're able to receive the proper support again and again, in multiple different ways. When it comes down to Kinesiology tape, you're going to want something that is highly versatile.
We judged all of the options above by a strict set of standards. Versatility is a huge part of that! We looked for options which could be used for multiple different sports.
There are a ton of different qualities you need to keep an eye out! Breathability, for example, is crucial. You need to know that a material isn't going to cause blisters or uncomfortable rubbing because of built-up moisture. Swimmers, yogis, runners, and more all benefit from an easy-breezy, breathing material!

Comfort
If you're uncomfortable during a workout, you aren't going to get much out of it. The saying goes, "No pain, no gain", but the truth couldn't be further from it. Any person who is educated in this arena will tell you very bluntly that if it hurts, you are absolutely doing it wrong.
And "doing it wrong" has disastrous outcomes when you're talking about your body. Comfort is of utmost importance, my friends! And, of course, we took that into account when we were perusing for the best products available.
There are several factors which play into comfortability. One of the biggest is the type of material used in manufacturing! Anything that's a blend of cotton and synthetics will be great. Cotton is highly breathable and will keep you from retaining moisture.
We also looked at the probability of "rolling" at the edges of the tape, alongside the adhesive used. It certainly isn't comfortable to continuously fix the placement as you're trying to get into the swing of things! At the end of the day, you'll have to make an informed decision about which of these options to invest in.

Effectiveness
The efficacy of these styles also came into question while digging deeper into the technicalities. Some of you may be asking whether they're effective at all- that's a common misconception! It is fair to question the legitimacy of such a new-age answer to an age-old pain problem... but I think you'll find that they're pretty dang effective.
Or, at least the ones we picked out are.
So, how do you judge the effectiveness of something so seemingly unmeasurable? The short answer is to try it out. You'll know if it's working because, well, it'll be working! Sometimes you have to use a product to really understand it and see the benefits as they might apply to you.
We can absolutely assure you that all of these products have gone through rigorous testing and generally a lengthy approval process. There are even some that are FDA approved and most are physician recommended. It's a fairly good sign when doctors are willing to sign their name onto a product as a testament to its abilities.
We made sure to comb through for your convenience to ensure all of these are effective and proven!

Compatibility
Do you suffer from skin sensitivity? Or, even worse, an allergy? It can be tough finding options that suit both your needs and your skin's needs.
When you're looking at compatibility for a range of sports support products like this is the ability for different people to use them. We aren't talking about the versatility- that's a different topic altogether.
Laying out all of the different styles that we loved was the easy part. Sifting through them until we found the ones that were a perfect fit unanimously was hard. However, we did it so you don't have to!
Two labels that you want to look for are "hypoallergenic" and "latex-free". Most of the options we have on the list are either one or both! It's important to make sure you read labels, as well. If you experience any adverse reactions to the adhesive, for example, you may be sensitive or allergic to it. Just make sure you do a spot test first.
To do a spot test simply cut a tiny patch off of the roll (or the pre-cut strip). Put that patch on the area you plan on applying your kinesiology tape to. Leave it on there for an hour and if there aren't any signs of a reaction you're good to go!
If for any reason you do experience a reaction, cease use and contact your doctor immediately. Your health always comes first!

Durability
And lastly, we've come to durability. You probably already know why this is so important, but it's worth talking about why. Durability means more than lasting a while, after all!
You want to look for products that are shown to not only last the test of time but are able to handle some serious stress during it. When you're working out you're going to be putting your tape through a lot. If it's not truly a durable product you'll start to see the effects of that stress pretty quickly.
If you're only using them occasionally or for short periods of low activity, then you can get away with a "weaker" tape. Weaker doesn't always mean not as good, however. It just depends on your activity level and how much you need to spend to get the desired results.
We have a pretty good mix today of both styles- both for promoting healing, and those that are for use during activity.
Expert Interviews & Opinions
Most Important Criteria
(According to our experts opinion)
Experts Opinion
Editors Opinion
Users Opinion
By Default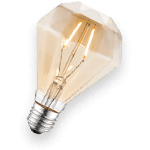 Use It Before AND After
To get the most out of the experience, make sure to use it both before and after your workout. Apply it fifteen minutes before you begin working out, and leave it on for a while after to keep you from getting sore.
Did You Know?
There are several famous athletes that use these! One of them is Michelle Wie! Even Olympians are getting into it.
Other Factors to Consider

Advanced Features
While we didn't look at "advanced features" as a must-have, it's still great to take technology into account. Some companies consistently go the extra mile to make sure athletes have cutting-edge tech... and we have a certain love affair with them.
There are a few different technologies out there. More and more brands are looking to labs and scientists in order to ensure their products are fully effective. This is great for the consumer since it means more for less as companies start to compete. Technology becomes easier and easier to get as we improve it.
Look for companies that have consistently and constantly pushed their researchers to the limit. They're going to give you great products for a bargain. You can find high-quality products with great technology backing them without breaking the bank. The ones we've laid out today for you are absolutely examples of that!

Bottom Line
When it all comes down to it, there are a few features that are absolutely necessary. Let's go down a list of people from beginner to pro and talk about the features you need as your bottom line. This will give you a great idea of where your money will be best invested.
Chronic Pain:
If you're using them to control chronic pain, you aren't going to need as much "tech" or "advanced features". Water resistance, for example, isn't necessarily a "must-have" for you. What is recommended is ensuring that it's easy to use and won't hurt sore fingers or cause more stress from application than it solves. Look for the features below.
- Pre-Streched material
- Pre-cut strips
- Latex-free material, preferably cotton-based.
Beginner Athletes:
When you're just starting out, you don't really need all the fancy features. Keep in mind that this will vary from workout to workout, however, so you need to be ready for different scenarios. If you think you'll be wearing them long term (multiple days) then you may want to start thinking about "pro" level products. But, for those who really are just beginning, try looking for these qualities:
-
- Water resistance
- Breathable material, like cotton
- Latex-free for sensitive skin
- Hypoallergenic material
Pro Athletes:
We know how much the pros love K-tape- just check out Instagram and see the amount of photos under #KTape! If you're going hard all the time then you need a tape to keep up. We recommend looking for the following features:
- Advanced technology (each brand has their own "name" for it)
- Full waterproofing
- Easy range of motion
- Strong adhesive
Of course, there are a lot of different things to think about when you're looking for the right sports therapy method for you. We hope that after this exhaustive guide you'll be fully equipped to make a decision on which is right for you.
Frequently Asked Questions
q:

Does any of it really work?

a:

The answer to this is varied depending on who you ask. However, you shouldn't question the legitimacy of a product based on mixed opinions. There have been countless people who've reported a decrease in pain and a faster recovery time.

So, if you think it's going to work for you, try it out! There's no harm in that. Most of these companies offer warranties and free returns. There's really nothing to lose!
q:

Are they only for athletes?

a:

Absolutely not. There are so many different people who can benefit across the board. Those who suffer from chronic pain may find relief through kinesiology tape, for example.

As always, consult your physician before putting a treatment plan into play. They're your best resource for better health, so make sure you're on the same page with your care provider.
q:

Can I swim with them on?

a:

Well, that changes from one type of tape to the next, quite frankly! We've highlighted some waterproof styles that would be suitable for swimmers, for example. Most of them will boast moisture-wicking abilities, but you really should give it a stress test.

Before heading out to the pool if you're a swimmer, try and hop in the shower. See if they're able to withstand the water and, if not, send 'em on back. After all, you shouldn't have to keep faulty merchandise.

It'll help you skip the annoyance of figuring out that they aren't gonna work out while you're already at the gym!
q:

Who benefits from this treatment the most?

a:

It all depends on what the tape is being used for, honestly. We really encourage athletes of any shape, size, or ability give it a go in case it helps them out. After all, you should do everything in your power to stay on top of your game!

Truth be told, they're fantastic for long-distance exercise, or anything super strenuous. Marathons, for example, are a great place to put them into action to help you stay comfortable during your run, and to keep your body from getting all out of whack.
q:

How do I use them?

a:

There should be instructions specific to the manufacturer. Many of these come with extra guides which will show you the process step-by-step. It's important to make sure that you're doing this correctly or you can cause harm to yourself.

Any time you're applying pressure to your epidermis (the top-most layer of skin), you can cause damage. This can be mild irritation or a full-blown rash. Spot-tests are a great way to check. This involves taking a small piece of the material and putting it on your skin for an hour or so. You can just cut off a small square of the roll and try it out that way.

Listen to your body, and follow directions. And if it hurts or there's a reaction with your skin, take it off and consult a doctor.
Subscribe to our newsletter