Best Weight Dipping Belts Reviewed
last updated:
Feb 12, 2020
Dips are a fantastic bodyweight exercise that can give you some serious muscle, boosting your upper body power. They are limited, though, by how much you actually weigh. To take your dips to the next level, you have to add even more weight to the equation. That means you'll need a strong, sturdy, durable dipping belt. In this article, we've collected together the best dip belts available today, reviewing them in detail, so you can make the right buying choice.
In a Hurry? The test winner after 16 hrs of research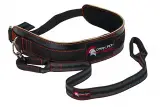 Dark Iron Fitness
Why is it better?
40-inch Dipping Strap
Can Fit 6 Olympic Plates
Cushioned With Soft Padding
Two Quick-release Spring Clips
In a
Hurry? Editors choice: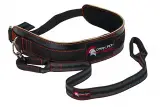 Test Winner: Dark Iron Fitness

44
Researched Sources
5k
Reviews Considered
16
Hours Researching
14
Products Evaluated
Use
Effectiveness
Fit
Materials
Durability
By Default
Criteria Used for Evaluation

Use
Use leads to effective training
If you never used a dip belt before, chances are that it confuses you and that you do not know where to begin. The belt shouldn't worry you since it's a pretty straightforward tool that will make your dipping exercises even better.
A dip belt is simply an adjustable belt that has an attachment where you place weights. These weights can either be a weight plate, kettlebell, dumbbell or even a barbell if you're feeling up to the task! Many weight dipping belts have a "tail" where you attach the weights, which will dangle in front of you between your legs. All you have to do is perform regular pull-ups or dips while the belt is strapped around your body.
But there are some unique ways to use your belt. When performing dips, you can change the focus of the exercise from the chest to the triceps simply positioning yourself in a different way. When you set yourself on the dip stand, lean slightly forward while flaring your elbows. This will make your chest work harder while putting your elbows back in the standard position will bring the focus back on your triceps.
You can also use your belt to build the muscles of your lower body. People who suffer from back problems have trouble performing the basic barbell squat. You can always shift to heavy barbells, but if your grip is not strong enough you might have trouble here as well. Belts allow you to load up your squat without actually having to use your back or grip, so you can safely perform them. By wearing the belt around your waist when you do squats, all of the stress is on your legs. Your body also has an easier time recovering from belt squats than from anything else. But how will you squat with a chain dangling from your waist between your legs? This is true if you squat while standing on the ground. Step up on wooden boxes, or even steppers and you will see that you'll have no problems with squatting with a weight dipping belt. It's easier to maintain your form this way, so it's also a much safer alternative!

Effectiveness
Effectiveness gets results
So, we've established that a belt is quite useful and versatile, but how effective is it? A dipping belt is an effective tool for beginners, advanced lifters, calisthenics lovers and athletes!
For beginners, a belt might be a hardcore accessory, but that doesn't mean that a beginner shouldn't own one. The weight dipping belt gives a lot of benefits that you will feel all over your body, but make sure that you do not overload yourself. If you are a dedicated lifter and are motivated to go heavier and heavier, a belt will be a very reliable tool.
Advanced lifters will probably benefit the most from dip belts. This is because they will use the belt often, loaded with heavyweights since simply dipping or doing pull-ups simply won't cut it anymore. A plateau can be fixed with a dipping belt, so count on it to help you push further and further.
If you are interested in calisthenics or are actively performing it, then a weight dipping belt might be of interest to you. Calisthenics primarily focuses on bodyweight, but there are times when the added weight will help you. If you are an advanced calisthenics performer, you are already an expert at doing chin-ups, pull-ups and dips and everything in between where you could actually have some use from a belt. The exercises will be far more challenging, and you will see a lot of muscle growth once you implement it into your routine. When you get back to regular calisthenics, you will see that the exercises became a walk in a park!
Athletes are a group of people who will perform calisthenics, all kinds of cardio, weight lifting, bodybuilding and much more, so you can see how they would benefit from a dip belt. If you want to keep up with all of these disciplines and see steady progress, implementing different tools while you workout is important. A belt is something that will help you reach your goals faster, and the number of exercises you can perform with it strapped around your waist is only limited by your imagination. You can even use a belt to attach weights to drag behind you while you run or sprint!
Once you start to use the belt, you will see most of the growth in your chest and triceps. When you lean forward while doing your dips, your chest will grow a lot, but with a belt, that effect will be amplified. If you do your dips without one, you are missing out! Of course, the more eight you have strapped to the belt the harder the exercise will be, but that's where all the magic comes from! Tricep dips are also something you shouldn't leave out of your routine, and if you don't do tricep dips at all you are missing out. Triceps are usually one of the hardest muscles to develop, so by adding a belt when you focus on them will be mighty helpful. The back gains are also something we should mention. Pull-ups and chin-ups are hard for most people as it is, and by adding a dip belt they will become much, much harder, so be prepared for that! The build-up to adding weights will be slow, and the build-up to adding even more weights will be even slower, but it will happen and it's important that you persist!
When using a belt, you are also making your heart work harder. This will build your stamina as well, along with your muscles. Enduring through all of the exercises you've set up for yourself is rewarding, both physically and psychologically. The increased stamina from lifting with a belt will transfer to other areas of your life, giving you a significant endurance boost.

Fit
Focus and get the best FIT
First things first, th
ere are two types of dipping belts on the market today, and they are belts with a steel chainring and belts without rings. Belts witha chain will have a tighter fit and will remain glued to your body even after you complete one movement. If you are someone that likes threading the chains through both rings on your belt, the belt will squeeze you even harder, close to the fit of a weightlifting belt. If you are not used to this, it can be uncomfortable and it can even rip your clothes, so be careful.

When it comes to dipping belts without chains, they are much more comfortable to wear. The absence of chain
Also means that the belt won't damage your clothes or your skin. But the lack of chains has its drawbacks too. The belt will not give you so much stability like the belts with chains would, so you can't rely on it to support your waist or back. Once you are done with your exercise, the belt will simply slide off. But this doesn't necessarily have to be a bad thing - it can mean that the belts are much easier to put on and off, saving you both time and energy. Also, do not worry about the belt sliding around or off while you are in the middle of your session. When you perform dipping movements, your body will be slightly bent forward, your back will be arched, and your glutes will be tense and act as a barrier. Also, the weights attached to the dipping belt will pull it in the opposite direction of your body, so it will be impossible for the belt to slide down. Once you stand up though, expect the belt to wiggle itself free.
You also have to consider the length of the chain or the strap. This is because not everyone has the same shape and size, and most notably the circumference of our waists vary, so we need different chain lengths. A 32-inch belt can be perfect for someone who is on the smaller side, but if you are on the big side, you might miss the extra length a 36-inch, or even a 40-inch chain can provide. The weights will hang from the chain and the shorter the chain is, the more pressure and uncomfortable digging in you will feel, so carefully think the length of your chain over. But shorter chains will not let the weights swing so much, possibly hitting your legs or throwing you off balance. So try to go as short as possible, but not too short.

Materials
Materials give comfort and support
Your dip belt can be made out of a myriad of materials. The material you choose will depend on what you need, how sturdy you want your belt to be, and of course, your budget.
Leather belts are quite popular and for many reasons. Leather is a natural material that usually comes from cows or goats, but there are more exotic varieties which are not used in the dipping belt industry. Leather is naturally hardy, and it can withstand many years of rough use, only to arise stronger than before. Leather can be quite stiff in the beginning, but once you warm it up and use it a few times, it will soften up and mold to your natural body shape, so you will end up with a belt that fits you perfectly. It is resistant to wear and tear damage, abrasions, and scratches, so it will also look good while you use it. But leather is also quite heavy, especially if multiple layers are used, so if you are a beginner and not used to the extra weight when you work out, maybe go for the fabric belts first.
Synthetic belts are also good, and they can last for a long time too if you care about them, and if they have reinforced stitching and extra strength clasps that will help them live a long life. Synthetic belts are usually made out of nylon, polypropylene, neoprene or polyester, which all come with their set of benefits and drawbacks. None of them are as hardy as leather is, nor as heavy. If you won't be using your belt all the time and rigorously, you could easily go for a synthetic belt without seeing it fall to pieces. Also, if you struggle with your budget, a synthetic belt is much cheaper than the leather variety, and you won't need to break the bank to buy it. One thing to look out for is comfort. These belts can be quite uncomfortable, thanks to the sharp edges and firmness, and they won't be less firm like leather would, after a few times in the gym. These belts all use a chain to attach the weight too. These chains are all made out of steel, usually heavy-duty or industrial-strength chains that are built to last. But this chain can also add to the whole discomfort thing, so be prepared for that.
No matter which material you choose, you will reap all the benefits a dipping belt can give you!

Durability
Your belt is a tool that will follow you into the gym for many years to come, so it's important that you look for a sturdy durable belt. Also, some of the belts are not so cheap, and spending money on something that will fall apart only after you use it for a few times can be upsetting. A flimsy belt can also fall apart in the middle of your workout, and the falling weights can injure you, or cause damage to the floor or nearby equipment, so make sure that your belt is a hardy belt.
One way to be absolutely certain that your belt can withstand a lot is to buy a leather belt. Leather is super hardy, and it definitely won't fall apart under all of that weight. But leather is pricey, so we go for the lesser nylon or polyester belts. They are definitely not as sturdy, so make sure that they have reinforced stitching and sturdy chains if you want to use them for a long time!
Expert Interviews & Opinions
Most Important Criteria
(According to our experts opinion)
Experts Opinion
Editors Opinion
Users Opinion
By Default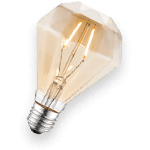 DIY
Believe it or not, you can make a belt in the comfort of your own home, no need to buy one! It won't be as sturdy or as comfy though, but it works if you don't have the budget for a new belt or the time to go shopping for one. All you need for your DIY belt is one super sturdy carabiner, a heavy duty chain with the links at least 1x2 inches thick, a pool noodle for comfort, a piece of string, a hacksaw to cut the chain and of course a measuring tape. Some pool noodles have a hole in the middle, while others don't. Go for the ones that have a hole because you need to pull the chain through. Measure your waist correctly - do not shave off that one inch that bothers you! Cut the materials at the correct length, in other words, make sure that everything is long enough to be wrapped around you, with the chain having more length to accommodate for the weights. Cut the chain with the hacksaw, tie it to the string and pull it through the noodle. Fasten the carabiner at one end, attach the chain and you're good to go!
Other Factors to Consider

Weight
The weight of your belt is also something you should definitely take into consideration. By this, we mean both the weight of the belt, and how much weight can the belt handle before falling apart.
If you are a beginner, you will need a belt that is on the lightweight side, because you won't be able to handle all that weight, and it could also put some strain on your back and spine. Make sure that you know how much weight you want to add to your belt. If you don't plan to go over 50 pounds, then any belt you can find will do the trick, since they will be able to withstand that. But if you want to go super heavy, make sure that it can handle 100 pounds or more! Make sure that the belt doesn't dig into your skin when it handles this much weight.

Bottom Line
Dips and pull-ups are fine and dandy all by their own, but when you add the dipping belt to the combination the situation changes, and you are open to even more gains and benefits from these simple exercises. The dipping belt can help you with those moves and much more, unlocking your full potential. We hope our guide has helped you understand the dipping belt and its benefits better, and that you have found your new partner in crime!
Frequently Asked Questions
q:

How much weight can a dip belt hold?

a:

This is an important question, especially if you want to go super-heavy at one point in the future. The amount of weight your belt can handle will depend on the material it is made out of, and how well constructed it is. A cheap belt probably won't be able to withstand that much, possibly up to 100 pounds or less. A good, sturdy belt or a leather belt can take up to 270 pounds or more without breaking apart! So take this into consideration when you go shopping for your new belt.
q:

Does one size fit all?

a:

This is usually the case, but some belts, like the Brute belt, have different sizes that you need to choose from. An adjustable belt will have a strong clasp that will hold the belt firmly around your waist, not letting it open. So you don't really need to worry about your size when purchasing a belt unless the manufacturer stated that they offer different sizes.
q:

Does the weight dipping belt offer lower back support?

a:

Back support is quite useful when we lift heavy weights, or when we suffer from back problems. But when you do exercises with dipping belts, back support is not so important, but you can still look into it when buying your belt. A belt that has a wider back and plenty of padding will both support you and not pinch or rub your skin the wrong way. A simple, leather belt is sturdy enough to give you support by itself, yet a cheap nylon belt won't offer you any back support at all.
q:

How tight should the belt be around my waist?

a:

This is a common question for many beginners when they first try to fit their belts around their waists. The belt should be snug around your waist, but it shouldn't be so snug that it digs into your skin and doesn't let you move. It also shouldn't slide over your hips or wiggle when you work out, so try it out before you go at it!
q:

What is the best way to clean/care for the belt?

a:

This will again depend on what material the belt is made out of. A leather belt can be cleaned off with a damp rug, and maintained with a leather cream or spray. Synthetic belts can either be thrown in the washing machine and air dried indoors, or washed in the sink by hand, with a mild dish soap and lukewarm water. Before you attempt to clean your belt make sure that whatever method you've chosen is safe by looking at the instructions the brand gave you!
Subscribe to our newsletter