Fitness Gadgets for Getting in Shape
last updated:
May 14, 2020
Everyone loves labor-saving devices. If we can purchase something that is more streamlined, and easier to use, that will get us results, we'll do it.
Fitness gadgets used to consist mainly of plastic frames with attached springs, that you could step on and pull to get a resistance workout. This and similar devices were often advertised on late-night TV, with dubious and hard to verify results.
Nowadays, with the explosion of technology, the design and goals of fitness goals have changed. Many of today's gadgets are smartphone apps, with a physical component that syncs and transmits data. These include posture trainers, sleep trackers, activity counters, and unusual exercise equipment. Often this equipment will be portable. Other gadgets, which may not even have electrical components, are hacks of existing fitness tools.
In this article, we round up 10 best fitness gadgets that, if used properly, can help improve your overall fitness.
This is the best product on our list that is currently in stock: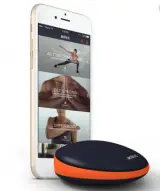 Activ 5 Isometric Exercise
Why is it better?
Lightweight--weighs just 5 ounces
Comes with a coaching app
Can fit inside most bags and some pockets
Made of durable material
In a
Hurry? Editors choice: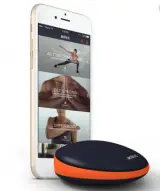 Test Winner: Activ 5 Isometric Exercise

4
Researched Sources
9783
Reviews Considered
20
Hours Researching
10
Products Evaluated
Adjustability
Ease of Use
Effectiveness
Features
Value
By Default
Criteria Used for Evaluation

Adjustability
Most fitness gadget shouldn't be one size fits all.
The idea behind a gadget is that it is a simple, portable piece of gear that anyone can use. None of the ones on this list will give your a ripped core or help you bench press like a beast, but they are all good ways to add variety or get in a workout when you are strapped for time. We looked for gadgets that could be tailored to the user. With interactive apps, this becomes simple. An AI trainer will literally adapt to you, monitoring your strengths and weaknesses, and encouraging you to do your best. Some items, like the jump rope, are one size by necessity. We haven't seen a jump rope that you can let out or take in depending on your height. But Tangram offers their rope in different lengths, which you can order from their website.

Ease of Use
If a gadget is hard to use, it stops being convenient and isn't much of a gadget.
Imagine how quickly you can attach a boxing ball to your head and start punching. Or how quickly you can learn the isometric moves of the one-piece Activ5. Gadgets do come with instructional manuals, but they aren't the huge packets of paper that you'd get with a new weight bench. Gadgets require little to no assembly. They are small enough to go where you go. This is what makes them appealing because using one is almost like a shortcut to gains in some areas of fitness. We didn't look for products that had a lot of bells and whistles. We looked for ones you can learn, grab, and use to get going right out of the box.

Effectiveness
To rate effectiveness, we had to look at what each gadget was designed to do.
The Chill Pal band is an example. Is it effective for strength training and conditioning? Of course not. But it can enhance your strength training by preventing overheating. From all the reviews we read, and the Chill Pal stats, we are sure the band will do what it says it will do. It may do so more effectively than a regular cooling towel because the Chill Pal is so adaptable. We kept expectations realistic while holding each prospective item to high standards. None of the ones that made it are cheap. They will not break down and disappoint you. They will deliver on their promises, and you can be satisfied as long as you understand what each one does and does not do, and how it will meet your needs.

Features
Features are sources of pride and selling points for most fitness gadgets.
Today's gadgets will track nearly every physical metric you can think of. There is one to meet nearly any need. Usually, there are several to meet any need. How did we pick out the best sleep monitor, best balance board, and best coaching headphones? We looked for the ones that had the most useful features, not the most features. If you get a balance board, you really just need it for balance and stability exercises. The Urbnfit represented the most useful and beneficial product we could find at its price point. Its features include the nonslip surface, the choice of wood or plastic, the reinforced rubber bottom, and the digital or paper workout poster that comes with it. A balance board doesn't need a lot of extras to deliver on its promises, just check out the Simply Fit Board we reviewed. It's simple and easy to use.

Value
A low price tag doesn't always mean the best value.
In fact, the price could mean the unit is cheaply made and the maker is looking to unload them. We use research data, including customer reviews and personal experience, to weed out products like that. We think the boxing balls are one of the best values on our list, and they do have a low price. They are made of a foam ball, cord, and headband. Three simple pieces, but they can train your hand-eye coordination and are actually used by professional martial arts trainers. The boxing balls have something in common with most of our other picks, too. They are fun. Whether you practice martial arts or are just looking for some light cardio and muscle pump, you will enjoy yourself as you try to punch the ball before it falls. The foam construction is great too because it will not cause any damage if it hits you or a friend in the head. You can get a lot of hours of training out of the boxing ball, without having to replace any parts, and for us, that will always be a bargain.
Expert Interviews & Opinions
Most Important Criteria
(According to our experts opinion)
Experts Opinion
Editors Opinion
Users Opinion
By Default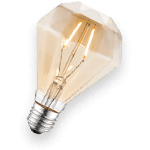 Jump Ropes and You
We picked a jump rope for our number one spot, and with good reason. It isn't just because the Tangram uses floating jump numbers and it looks awesome. Jumping rope can help you lose weight, build endurance, and power up your legs for running or virtually any other sport. And you don't even need a smart jump rope to get started.
For one thing, you can use a jump rope anywhere. It will fit in your bag, backpack, suitcase, glove compartment, or oversized pocket. The jump rope needs virtually no maintenance, and if you do need to repair or replace one, it won't be a costly affair. You can pick up a good jump rope for around twenty dollars at any sporting goods store.
You can also share your jump rope with a friend, as long as they fall into the same height range as you. You never have to worry about wiping down or washing a jump rope. Jumping rope for just twenty minutes can burn off between 200 and 300 calories--the equivalent of a 12 ounce serving of soda.
Jumping rope is also good for your heart. It gets the heart rate up quickly, helping you torch calories and fat. And while jumping rope can put a strain on your knees and hips, it is lower impact than a run if you do it on a padded or rubberized floor.
If you are new to jumping rope, don't get discouraged. It takes time to get the jump height correct, so you aren't flying too high and landing too hard with each jump. Everybody steps on the rope when they start. Try setting a goal, perhaps to jump without stopping for one minute, and then go from there.
Isometric Effectiveness
Items like the Activ5 foam pad seem too good to be true. Can you really get a good workout just by squeezing and holding, with no weights and minimal sweat? Well, yes, you can, but it is important to understand the limitations of isometric exercise. If it could build muscles and endurance the way lifting weights does, we might all be watching the World's Squeeziest Person contests on television.
One big limitation is that each exercise will only make you stronger in the hold position. When you do a barbell curl, the expansion and contraction of the muscle target your bicep through a whole plane of motion. With isometric exercises, you need to work, squeeze by squeeze, through your whole arm to get similar benefits. And no matter what anyone says, isometric exercises won't improve your speed or performance in your sport. What they can do is help you stay in shape for more strenuous conditioning.
One thing isometrics will help you with is stabilization. This makes them well suited to injured athletes. If you injure your shoulder in a way that prevents you from moving it, you can avoid losing strength by isometrically working your shoulder stabilizers in your rotator cuff. Trying to do that with dynamic exercise may prove too painful.
Isometric exercises are not a replacement for weight training, and won't give you the same results. The makers of the Activ5 are honest about this, and that is why their product made our list.
Other Factors to Consider

Application
We looked for gadgets that had one or two applications, not those that claimed to do everything for everyone. We've been around long enough to know that a posture trainer isn't going to increase your squat weight. However, it may increase your efficiency in the squat, while also helping you keep a neutral spine and avoid serious injury. Better posture also leads to a greater range of motion. So while we looked for products that do one or two things well, we are also happy to say that most of them can have benefits besides whatever small muscle group or aspect of fitness is being worked with them.

Compatibility
Compatibility means how compatible the gadget is with your lifestyle and fitness goals, not how well it meshes with the rest of the equipment in your gym. The wearable trackers we examined are small enough not to interfere with either your workouts or your daily work tasks. If you are a runner, the Lumo app and sensor will fit right into your existing routine and help you change it for the better. The Posture Trainer got slightly lower marks because you cannot wear it during certain activities. Excess sweat or moisture will cause the adhesive to come loose. But as long as you know when to take it off, the Posture Trainer also meshes with your life. It is small and nondistracting, and the improvements in posture will make you a more effective athlete, employee, and family member.
Frequently Asked Questions
q:

How many hours of sleep should I be getting a night?

a:

The National Institute of Health recommends that adults get from 7 to 9 hours of sleep per night. As we all know, though, many of us don't do that. You may feel fine on as little as 5 or 6 hours, but over time, you will start to drag and have less energy during the day. This can make you irritable and inefficient. If you can put together a few days with the optimal eight hours or so, you will notice a big difference in the way you feel. Sleep monitors can't make you sleep, but analyzing your patterns for a while can help you be more mindful and aware of how your body feels. A big part of the problem is that we are on our mobile devices so much. Looking at the screen suppresses melatonin, the natural hormone that is in charge of your sleep cycle. You can try getting off your device at least an hour before you go to bed. You may be surprised how much faster you fall asleep and how much better you feel after a few days.
q:

Do commercially available sleep trackers help?

a:

Yes, they can if you use them according to directions. Be careful not to look at the tracker just before you go to bed or while you are in bed. Looking at the screen will decrease melatonin, make your brain alert, and defeat the purpose of using a sleep tracker. If you analyze your patterns for a while, the tracker will help you decide your best bedtime. You can also identify unhealthy patterns, like getting up frequently during the night. Sleep trackers are not a cure-all, and they are definitely not a replacement for medical help. But they can make a difference.
q:

What can I do to improve posture without something like the Trainer?

a:

One thing that helps is just becoming aware. You probably slump and slouch more than you realize. This compresses your organs and bones and can make it hard to breathe. It also affects your digestion. Just making yourself return to an upright posture, often multiple times during the day will get you on the right track. It is especially important to do this when seated since most of us tend to slouch at our desks.

You might also try straightening and stretching your neck periodically, or holding your phone higher so you are not bending your neck down to read texts or scroll through social media. Doing core muscle exercises, too, will bring you into an awareness of posture and will help you remember to self-correct. Yoga is especially good for this.
q:

Is body fat a good indicator of how fit I am?

a:

It can be, when used as part of an overall measurement, taking into account your activity level, height, body type, and BMI. We don't suggest using body fat as the only indicator of fitness, though. And remember, BMI does not measure the difference between fat and muscle. A person with large muscles, like a powerlifter, may have a high BMI and still be healthy.

With body fat percentage, it is important to look for a range, not one certain number, to indicate health and fitness gains. For most adults, a BMI 18 and 30 is good for women. For men, the optimal range is between about 10 and 24 percent. These numbers are based on researched data from WebMD.
q:

Aren't gadgets just cheap trinkets and shortcuts?

a:

The word "gadget" does have that connotation. We use it to mean a small, portable device, either electrical or mechanical, that has a clever design and that helps you with one or more dimensions of fitness. Gadgets can save you time, money, and space. We hope we have made it clear that no gadget can replace regular cardio and strength training, a nutritious diet, and good sleep hygiene. If you shortchange yourself in any of these dimensions, the gadget will not make up for the slack. They are time savers and accessories, not shortcuts.
Subscribe to our newsletter