Top 10 Running Gear Reviewed & Rated
last updated:
Mar 25, 2021
Running is one of the best ways to get fit. A gym membership isn't really required, and you can run on all kinds of terrain, be it indoors or outdoors. But you can't just run in regular clothes, without the proper gear to help. You could become tired quicker, you could be more prone to injuries, or you could have much less fun while running, losing interest in it. If you don't know what kind of gear you need, or you don't know where to start, just scroll down to read our list of the best running gear and we'll do the work for you!
In a hurry? The test winner after 12 hours of research: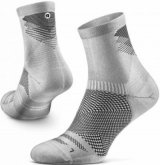 Razer Trail
Why is it better?
Reflective Logo
Seamless Toes
Performance Cushioning
Arch Support
Lifetime Guarantee
13
Researched Sources
15k
Reviews Considered
12
Hours Researching
13
Products Evaluated
Use
Comfort
Durability
Features
Materials
By Default
Top 10 Picks
Reflective Logo
Seamless Toes
Performance Cushioning
Arch Support
Lifetime Guarantee
Besides having a good pair of shoes, you also need a good pair of socks. The sneakers do stand between you and the hard surface of the ground, but the socks are the true, unspoken heroes that protect our feet. They guard us against friction, blisters, pains, and aches, just as much as sneakers do, if not more! After all, they do hug our bare feet, and if you don't have a quality pair of socks, you could end up with a lot of problems that you'll inevitably blame your sneakers for. Don't blame your poor shoes, and buy yourself a high-quality pair of socks!
Read more
The Razer Trail comes from a company known as Rockay. This company comes from Europe, and it was born thanks to one man's wish to create high-quality socks that improve performance better than any other sock. But the company also values one more thing, and that's our planet Earth. All of their products are made out of recycled materials, some are even completely made out of recycled fabrics! The Razer Trail is 100% recycled materials, with 51% Econyl Regenerated Nylon, 45% Recycled Polyamide, and 4% Recycled Elastane going into its threads. Every material was selected with great care, improving durability while cushioning and compressing the feet.
The Razer Trail is a crew sock engineered to be your perfect sports companion. The tight top band of the sock will keep it in place, but it won't mess with your circulation or make you itchy. It will also stop dirt and debris from getting into the sock. Just underneath the top band is a tiny logo in the shape of a circle. This logo is reflective, and every enthusiastic runner knows just how important it is to remain visible when night falls. The top of the sock has a mesh layer and a little bit of padding. The mesh will keep the stale air moving, inviting cool air in to refresh you. An arch compression band gently supports the arches and prevents swelling and fatigue. The toes of the Trail are seamless. Blisters are one of the most common blights runners face, and seamless toes minimize the chances of their appearance. The performance cushioning, located around the reinforced heels and toes, absorbs shock and protects your feet from impact. The heel padding extends above the shoes to minimize friction and rubbing. The socks are treated with Polygiene, making constant wash cycles obsolete. The treatment prevents sweat and bacteria build-up, minimizing odors. All you have to do is hang the socks up to dry, and that's it! You'll still have to wash the socks though, but not as often. And finally, Rockay offers a lifetime guarantee for the socks. If they tear, or if they are not serving you well, Rockay will send a new pair along your way!
Forefoot Padding
Reinforced Heels and Toes
Seamless Construction
Arch Compression Band
Anti-odor
The 20four7 is a pair that also comes from Rockay. That means that you can expect all the same benefits from this pair as you would from others, like the lifetime guarantee, recycled materials, and Polygiene treatment. These socks are a bit unique though - although they are athletic socks, they can be worn every day, all the time, as the name suggests. The performance benefits and improved comfort won't let you take them off in the first place!
Read more
You can notice that, unlike the Razer Trail, these socks are ankle socks. They are dainty, just slightly peeking above your sneakers. They won't be as warm, and they will leave your calves completely free, in case you need a calf sleeve, or you just want to enjoy the extra freedom of movement. But we all know that ankle socks have a major flaw - they like our sneakers so much, that they often decide to slither down inside them. This can create a lot of potential problems, like increased friction and discomfort, and blisters are a common issue as well. Not to mention that you will have to stop and readjust them all the time, or you'll just have to deal with having half a sock on. Luckily, Rockay socks are made by athletes, so they are well aware of this problem. Their solution is a tight top band that firmly keeps the socks in place. The arch band is compressive, and besides giving your feet much-needed support, they also force the sock to hug you tightly, gluing them in one spot.
The 20four7 is made out of recycled materials, durable and cushioning just like any first-hand material out there, or maybe even more. Underneath the top band is a circular logo that is reflective, keeping you safe in the night. The toes of the pair are seamless, so don't worry about hot spots and blisters! The performance cushioning around the heels and toes works in unison with your sneakers to deliver the highest level of protection from impact. The top of the socks is lightly cushioned, and these pads evenly distribute the pressure and your weight, protecting you from angry, sore feet. The forefoot has a mesh layer that keeps the socks breathable and fresh. Just like the Razer Trail, the 20four7 has a lifetime guarantee. And it's treated with Polygiene, which is good for your wallet and for the environment!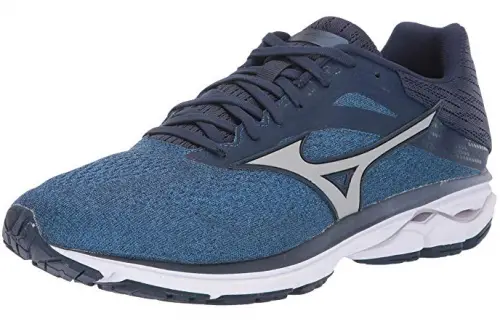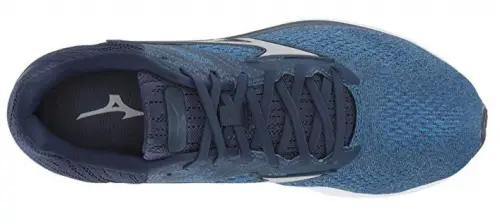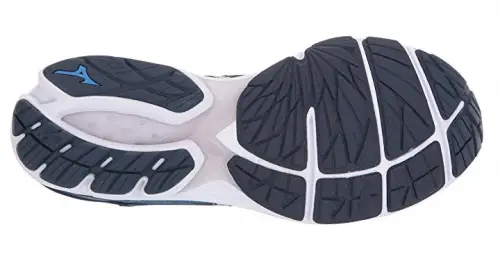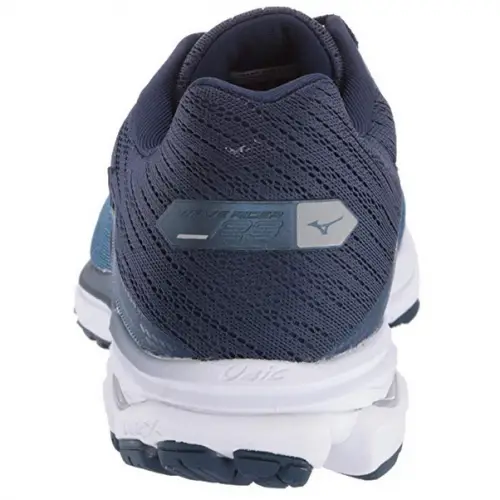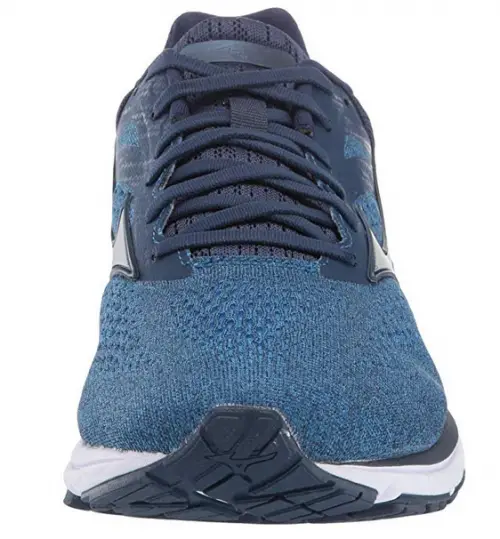 Lightweight Mesh Upper
Dual Compound Midsole
U4ic and U4icX technologies
Cloud Wave
Super Secure Fit
The very first thing you need is a proper pair of shoes. Your feet suffer the most when you run, as we rely on them to keep us moving forward. This is why feet have to be protected. Running shoes minimize the chances of pain, fatigue, blisters, and common disorders related to running, like runner's knees. The Wave Rider is one of the best running sneakers out there, and we decided that it deserves such a high spot on our list with no second thoughts.
Read more
The upper of the Wave Rider is made out of textile, breathable and lightweight, regulating the temperature no matter how hot you become. The cushioning technology present in these sneakers creates an optimal, cozy environment and a very secure fit. The Wave Rider has amazing features all around, but what really sells it as top-notch is the midsole. The dual-compound midsole, with U4ic and U4icX technologies, creates a very responsive layer that protects from shock and impact when you run. This way, you won't ever feel too sore to run again, and your running experience will always be positive. The arch support is neutral, working for both over and under pronation if they are minimal. The cloud wave outsole is grippy and durable, protecting you from all kinds of terrain.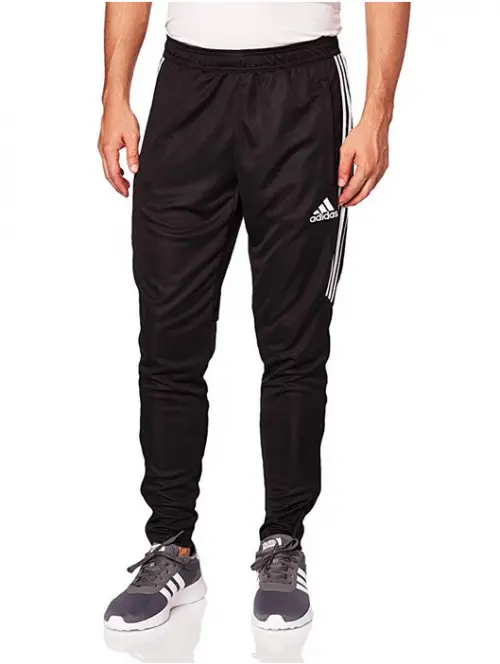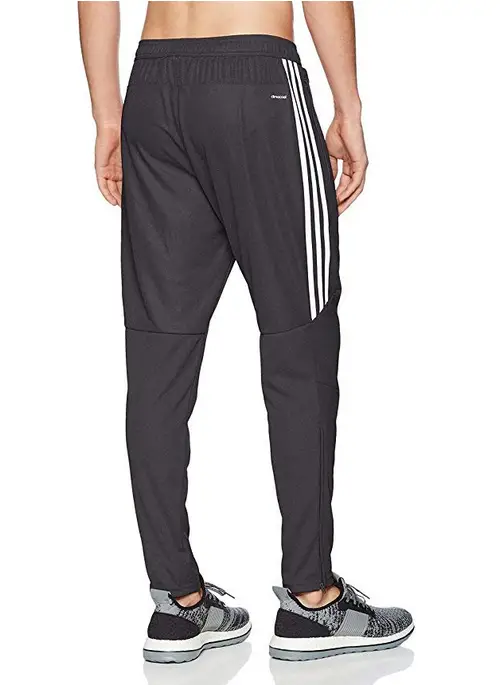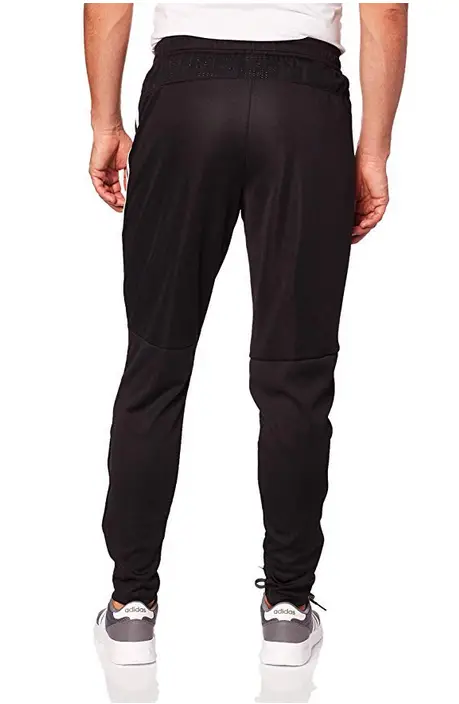 Ventilated Climacool
Mesh Layer
Drawcord On Elastic Waist
Front Zip Pockets
Ribbing On Lower Legs
When you run, you can't just grab any old pair of pants and a shirt and just be done with it. If you want to do it right, you need clothes that allow you to move properly and they need to have all the right features that make running more enjoyable. If they don't, you could overheat quickly, sweat buckets, and end up a moist, tired mess. The proper pair of pants will also minimize chafing and make rashes a thing of the past!
Read more
The Tiro '17 is just the right choice for running. They are roomy and breathable, and if you don't like the way leggings feel against your skin, then this is just what you need. The Tiro '17 also cares about your looks, and this streamlined and simple pair comes in a lot of colors that let you express your preferences. The Tiro is completely made out of polyester, but don't let that scare you! The polyester is not regular - the fibers are transformed into ventilated Climacool threads that remove sweat and keep you dry no matter how intense the run becomes. The inseam is 30" long, and the fit is slim. The waistband is very elastic, clinging to your body tightly without digging into your skin. A drawstring makes adjusting the fit easy, and you can quickly fix the Tiro to your likings. A mesh insert sits below the back waist, drawing in cool air to stop sweating and to keep you cool. Two front zip pockets hold your valuables securely. The lower legs have ribbing that prevents the pants from riding up, or from dancing around your calves as you try to run.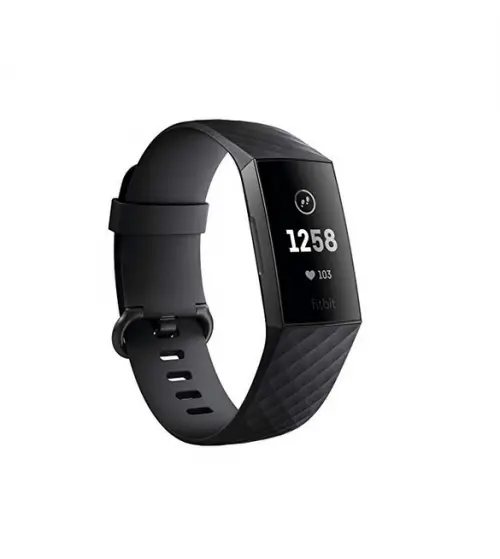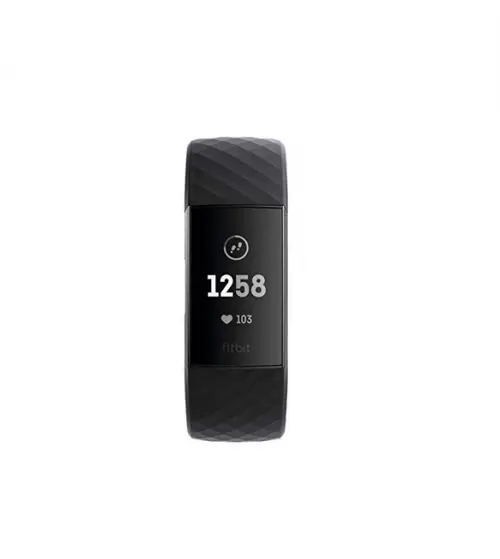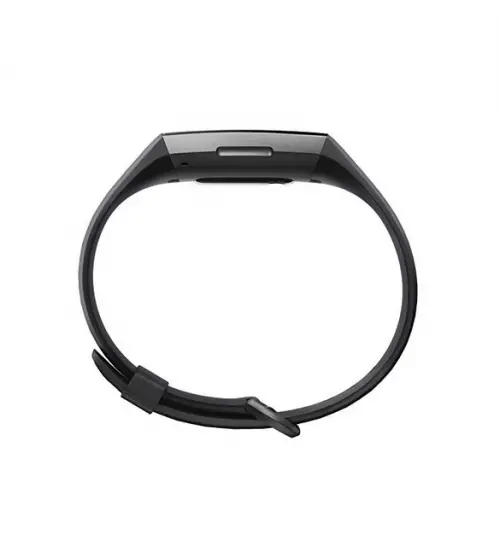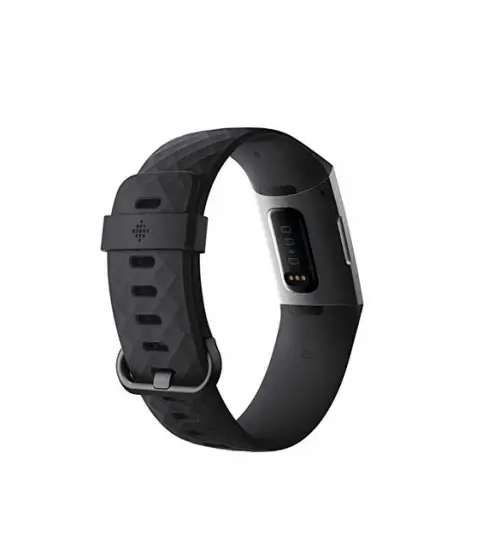 24/7 Heart Rate
Smart Notifications
Guided Breathing
Auto Sleep Tracking
Swimproof
Keeping track of your progress while you run is important. As you run, your pace, your heartbeat, your distance, and the calories you've burned will change, and hopefully, improve, and it's good to be aware of those changes. A good phone can probably show you some of these things, but carrying it around with you while you run is not so convenient, so a fitness tracker is your best bet. These small devices go around your wrist, and they have many features that show you just how well you're doing.
Read more
Fitbit is a company that is known all around the world, and they've been pumping out great fitness trackers that enrich the lives of many athletes. And you don't even have to take the tracker off - it's small and lightweight enough, allowing you to track your health 24/7. The tracker will monitor your heart rate all the time, even when you sleep. This way, you will notice the subtle changes in your beat, allowing you to adjust your regime, or to take a break from the constant stress of our daily lives. The battery can last up to 7 days, but if you use a lot of features often, it might drain faster. It does need just an hour or so to charge, so you won't need to take a big break from it. The touchscreen is large and backlit, so you'll always see just what you're doing, and you will do it with precision. The brightness adjusts automatically to the level of brightness outside. Charge 3 is swim-proof, and you won't need to take it off when you dip in the pool! It even has apps that track your swimming. Once you connect it to a phone, the tracker will notify you of any text or call you missed, and you'll always know what the weather is going to be like. You can even respond to messages using the Charge 3!
Charge 3 has over 15 different exercise modes. It will show you real-time progress and celebrate with you once you hit your goals. Charge 3 is also capable of tracking your sleep, and it does so automatically. You will get a detailed report of your sleeping habits, and the tracker will notify you when it's time to hit the hay for optimal results. The tracker has reminders that motivate you to move, sounding off a gentle alarm when you've been idle for too long. Guided breathing sessions help you blow off steam and get your stress levels back to normal. The Fitbit app syncs with your device wirelessly and effortlessly, and you'll see the data the tracker gathered in colorful graphs and fun numbers. Guided coaching shows you how to exercise and what to do to reach your goals faster. It even has female health-tracking, helping you estimate your cycle!
6

. Body Glide Original Anti-Chafe Balm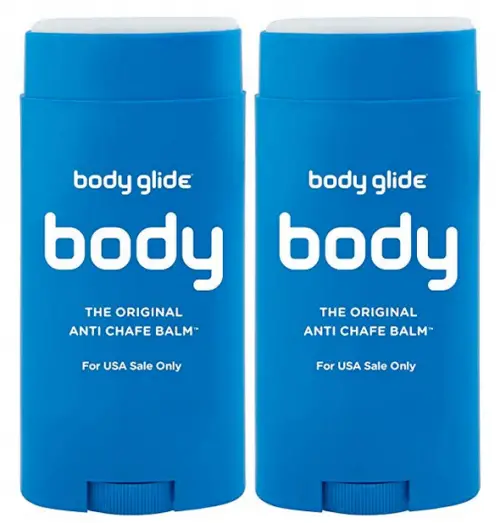 100% Natural
Vegan-Friendly
Can Go Anywhere On Skin
Long-lasting
Keeps Pores Clog-Free
You probably thought about buying a deodorant to minimize sweating, but have you thought about products that minimize chafing? Chafing is a common issue many athletes face, as the intense activities cause clothing to rub our skin raw, and even our body parts rubbing against each other can irritate the skin. Luckily, some people care about our skin, so they came up with a product that can safely protect us from chafing and rashes.
Read more
This anti-chafe balm is an incredibly effective product that is the best solution for chafing and all problems caused by it. The balm has to be applied before you put your clothes on, and it can go anywhere your skin tends to rub, so your thighs, arms, neck, and so on. The balm is made out of allergen-free, plant-based ingredients. The balm is vegan approved, and it's never tested on animals. It's also child-safe! It has no petroleum, no lanolin or mineral oils. The product is effective and long-lasting, and it can be used in both dry and humid environments. The balm will not clog up your pores and create a heavy layer on your skin. Sweat and heat are free to escape, leaving you cool and dry. There are no fragrances present in this balm, so both males and females can use it without worrying about the harsh alcohols that give hygiene products their divine aromas!
7

. RiptGear Yoga Headband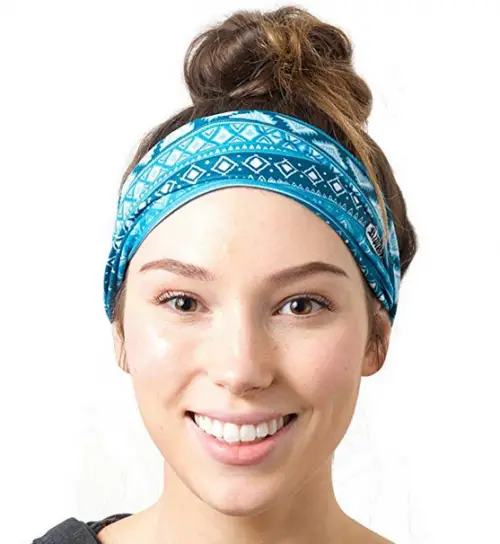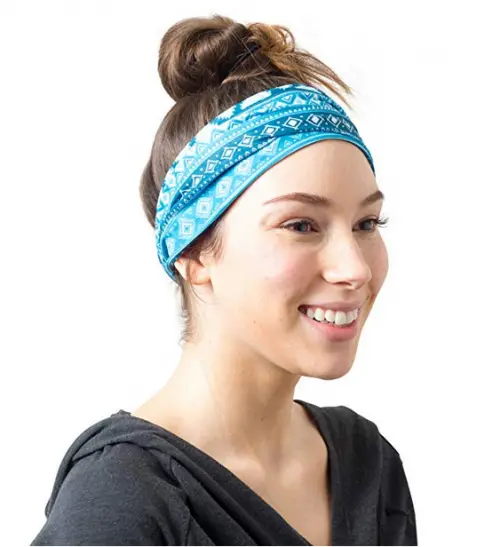 Non-slip Design
Stretchy And Comfy
Lovely Colors
Polyester And Spandex
4-inches Wide
Your feet and pits are not the only areas of your body that will sweat when you run! Your forehead will also sweat profusely, and if the sweat gets into your eyes you will have to stop to wipe it off from time to time, and it will also sting and irritate you. Your head and ears can also feel the cold very fest, especially when you run fast enough to create a cool draft around your body. The head is one of the most sensitive areas on the body, and keeping it protected is very important.
Read more
The RiptGear headband is colorful and soft, hugging your forehead and ears gently. It comes in many different colors and styles so you can wear it even when you're not working out. Thanks to a unique brushing treatment, the band is non-slip, keeping your hair and your sweat in check. The headband is four inches wide and very stretchy, accommodating all shapes and sizes. The headband is machine-washable, and the colors will not fade, staying vibrant time after time.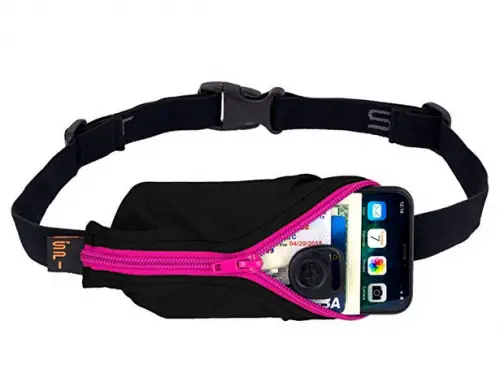 Stylish Designs
Stretchy Pocket
No Bounce
Soft Elastic
Prevents Chafing
You will want to bring your valuables with you when you run - be it your phone, your keys, your credit card, or a helpful energy gel. But carrying a backpack can become bothersome, as it can bounce, annoy you, and add extra weight on your back you don't need when you're already working out. This is where running belts come in. They sit tightly around your hips or waist, and they have plenty of room where you can fit the most necessary items for running!
Read more
The SPIbelt is made out of spandex, making it comfy and stretchy. Although the single pocket looks small, the spandex will give it a lot of stretch, and you'll be able to fit more valuables in it than expected! The soft elastic around it prevents chafing. The belt will not bounce or fall down, thanks to an effective clasp. The pocket is large enough to accommodate most newer phones and devices, leaving room for your keys, headphones, credit cards, and similar items. The belt is very stylish, with designs perfect for many aesthetics. The pocket can expand to eight inches! Stack your items from largest to smallest, and place them in the center of the pocket for the best results.
9

. Nathan SpeedDraw Plus Insulated Pack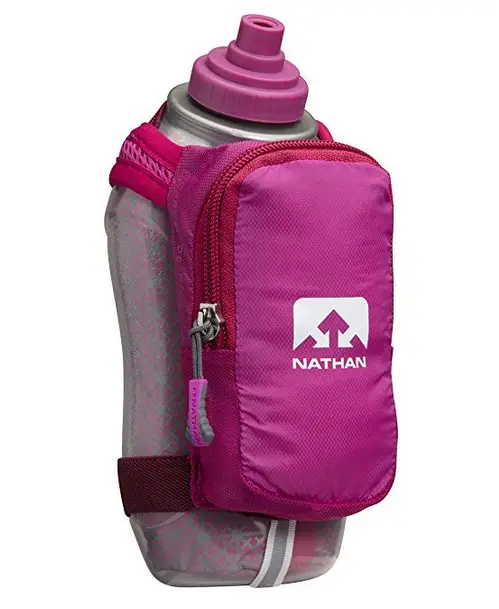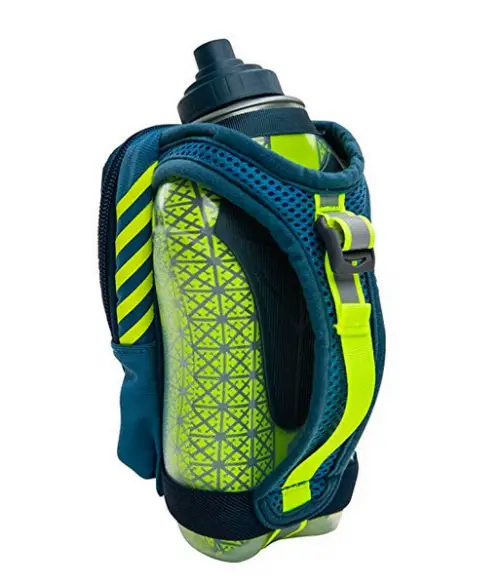 18 oz.
Double-wall Insulated
Hi-viz Patterns
No-slip Grip
Race Cap
Hydration is very important when you run. You need to replace all the water you've lost through sweating, but the water in regular bottles can become warm and stale pretty quickly, plus carrying a water bottle around can be pretty cumbersome. So you need a proper water bottle that will not heat up, and you need a way to carry that bottle. The Nathan Pack is a perfect blend of these two aspects, and it's just what you need to remain properly hydrated!
Read more
The handgrip around the water bottle is comfy and durable. The flask can hold up to 18 oz or 535 mL, and the wall has double insulation to keep the water cool and refreshing. The bottle is decorated with hi-viz patterns that keep you safe. The speed draw flask has a race cap, allowing you to drink from it quickly and easily. The grip is sweat-resistant. It's fully adjustable, and it has a thumb hole to make carrying it around comfier. A large, zippered pocket on the front can hold most of your valuables, and it's expandable as well!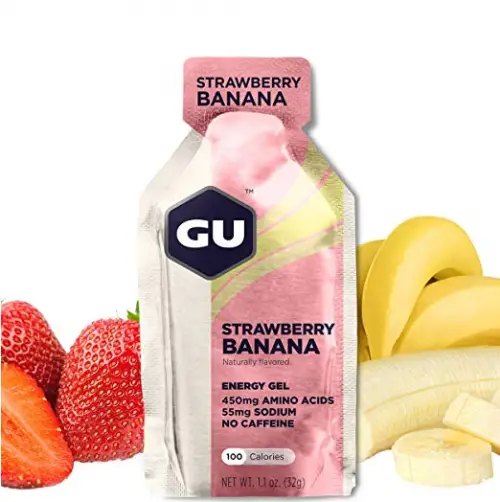 BCAAs
Caffeine
Complex Carbohydrates
Electrolytes
Plenty of Flavors
Besides remaining hydrated, you also have to have enough fuel to keep you going, and you can't stop to eat when you run! A full stomach will prevent you from running effectively as well. So, you need a quick way to ingest some form of energy that is not too hard on your stomach. This is where the energy gels come in! These small packs are nutrition and energy-rich, and they can fit in most running packs and belts, so you can carry them with you no matter where you go.
Read more
The gel pack is full of simple and complex carbohydrates, that are absorbed fastly by your stomach. There are 24 different flavors to suit your tastes. The gel pack is filled with branched-chain amino acids or BCAAs, and they help reduce muscle damage and prevent muscle soreness. The electrolytes will maintain hydration, while the caffeine will keep you going. This 24 pack will give you enough gel packs for at least a few months of running! The strawberry banana gel pack is caffeine-free if you do not like the after-effects caffeine causes.
Criteria Used for Evaluation

Use
Your running gear has to be easy to use. If you get products that you have to fiddle with way too often, you probably won't want to use it so much, and you'll leave it in the corner to collect dust, wondering why you spent the money on it in the first place. So make sure that the items are straightforward and user-friendly! The socks are pretty straightforward, but the only thing you need to make sure of is going for the right size. The shoes are similar to the socks, and the pants as well. Just tighten them and all should be well! You might struggle with even with the best fitness tracker, learning how to use the features properly, but it shouldn't be more complicated than your phone. The balm can be applied literally anywhere, but remember to use it before you put your clothes on. And finally, the headband, belt, insulated pack, and nutrition gels are very easy to use, and we believe there's no need to explain it. We found the products that are the easiest to understand so you don't have to lose time trying out different products!

Comfort
Your running gear has to fit you well, without chafing you, rubbing you, or causing any level of discomfort. They need to assist your running style, not ruin it. Think about it this way - how will those socks, or that headband feel when you're close to the finish line, drenched in sweat and too tired to function? If you immediately feel any level of discomfort, chances are that you will feel anything but comfort once you become tired and sore. Make sure your products fit you well, that there aren't any seams to rub you or chafe you, and that the size you went for is actually correct!

Durability
The good running gear has to be durable. After all, you're going to spend a lot of money on it, so it better be worth it! Socks are the items that are the likeliest to fall apart first. You will tread on them all day long, and they need to be able to withstand all of that pressure. Shoes are similar to socks. You can prolong their life by wearing them only when you run, and nothing more! Resist wearing the super comfy socks and shoes for other activities, and they will serve you for years to come. They also have to be constructed well, with tight, proper stitches, and strong seams. The pants can become too loose after a while, so make sure you don't wear them too often. The drawstring they have is helpful, but it won't save them once they become too big. The hydration packs and running belts have to be reinforced and durable. If not, you risk losing your valuables, and you'll be left with items you're going to need to carry in your hands. The fitness tracker has to have a good, long battery life if you want to track your data all the time, and the hardware must be sturdy. The headband must retain its elasticity if you want it to remain on your head. The anti-chafe gel and nutritional packs must survive for a long time. You don't want to drink an expired pack and suffer from stomach distress in the middle of your run!

Features
There are a lot of features good running gear must-have. These features separate them from standard, everyday items. Moisture-wicking is probably the most important feature. You will sweat buckets when you run, and that sweat has to be away from your body to help your skin breathe. Moisture-wicking items work by helping the sweat drain to the upper layers of the fabrics, and once it's there, it can freely evaporate into the air, leaving you dry. Breathability is closely related to moisture-wicking. Breathable clothing will give the sweat room to actually evaporate, instead of trapping it close to your body. Anti-blister and anti-chafing properties are welcome too, and anti-odor and bacteria items keep you smelling fresh and clean even after you run for miles on end. Remember to look for products geared towards running and you should have no issues!

Materials
Finally, remember to look at what the items are made out of! Socks should have polyester and elastane in them, with little to no cotton. Shoes should be lightweight and breathable, and the upper should preferably be made out of mesh. The materials must offer protection and features that make them for running. The nutritional gels have to have the right blend of ingredients that will keep you going, like caffeine, electrolytes, and BCAAs. Cheap materials and ingredients create products that will bother you when you run, not help you, so look at that material list carefully before you decide to buy something!
Expert Interviews & Opinions
Most Important Criteria
(According to our experts opinion)
Experts Opinion
Editors Opinion
Users Opinion
By Default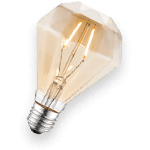 Fit
You need to look at the way your gear fits you. If the fit is off, chances are that you will suffer from blisters, irritation, or chafing. The features these items have can also suffer if the fit is not right. This is why you need to follow the size guidelines the manufacturers offer. Socks usually follow the same size the shoes do, and if you know your shoe size, you know your sock size. You also need to check whether the products run large or small.
Weather Resistance
Chances are that you will run when it's raining, when it's snowing, or when it's way too hot. This is why your products need to be able to survive all kinds of weather without failing you! Make sure that everything is water and sweat-proof, and see what the temperature limits are. Some products tend to spoil or fall apart if the weather becomes too hot.
Other Factors to Consider

Value
Remember that you are buying specialized gear when you look at the price. These items will be pricier, and sometimes much pricier than your standard shoes or socks. But they also have the right features that make them so pricey in the first place, and you're not paying for gear that just has a fancy name! These items have an incredible value, and the price you pay will be nothing compared to the benefits you will experience if you go for it!

Bottom Line
Running gear is very important, but it's hard to find just what you're looking for. The choices are endless today, and we spent a lot of time looking through what the world has to offer before settling down on these ten choices. We hope that you understand why running gear is a must and that you managed to find what you were looking for!
Frequently Asked Questions
q:

Do I really need all of these products?

a:

You really do need most of the products we listed here. Socks and shoes are a must, and you really shouldn't run unless your feet have the proper protection. You can probably do without energy gels or a headband, but then again, you need the fuel and the protection from sweat!
q:

Can I wear regular socks?

a:

Have you ever tried working out or running in everyday socks? These socks are mostly cotton, and they don't have what it takes to keep you dry from sweat. They are lightweight and breathable, but they absorb water and do not let it go! Plus, they are not durable, and chances are that they will slide into your shoes and bunch up, causing friction and blisters, which are the last two things you need when running!
q:

Is running gear pricey?

a:

Since the products made for running are specialized, with features that you cannot find anywhere else, yes, they will be pricey. But don't let the price scare you off! A pair of socks can cost up to 30 dollars, and good running shoes are 100 dollars or more, but this is the price you have to pay if you want to stay properly protected. Cheap fitness trackers do exist, but they do not do half of the things good, running trackers do. Invest in your running gear and you will have an enjoyable experience!
q:

Do I need specialized gear if I want to run when it's cold?

a:

Winter running gear does differ from the regular running gear. The material choice is the first difference. Wool, especially merino wool, is a common choice for winter running gear, as it keeps you warm even when the temps drop down below zero. Some of the items you need when running during winter are unnecessary for regular weather, like gloves and wool beanies. You could also get spikes for your sneakers to protect yourself from falling.
q:

Have you listed all necessities, or are there more items I need to consider before running?

a:

Although we have listed the 10 most important products, you do need much more if you want to have an enjoyable experience. As an example, a headlamp is a very smart investment. It is likely that you will experience nightfall when you run, and a good headlamp is a way to see where you're going. And hi-vis, reflective vests keep you safe in the dark. Headphones and earbuds, especially the wireless ones, are not necessary, but they do create a pleasurable experience. A slim lightweight backpack is good for trail running, while foam rollers help with recovery after you're done running.
Subscribe to our newsletter