Top 10 Socks for Crossfit Reviewed and Rated
last updated:
Mar 25, 2021
Crossfit is an intense challenge and having any advantage can help you meet that challenge. That includes investing in some quality Crossfit socks. They give you much-needed protection for your calves and have built-in compression to give you more endurance and flexibility. The best socks need to be comfortable, breathable, and flexible. They need to keep your feet dry and taken care of through many WODs and workouts. In this article, we will introduce to our choice for the 10 best Crossfit socks on the market and give you tips on what to look for when shopping for them.
In a Hurry? The test winner after 20 hrs of research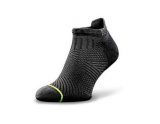 Rockay Accelerate
Why is it better?
Seamless prevents blisters
Tight elastic top
Extra light mesh
24
Researched Sources
11k
Reviews Considered
20
Hours Researching
14
Products Evaluated
Features
Comfort
Materials
Durability
Breathability
By Default
10 Best Crossfit Socks
Seamless prevents blisters
Tight elastic top
Extra light mesh
The Rockay Accelerate socks have a tight elastic top which helps you avoid slipping and keeps any dirt out. There is also a reflective logo on the back to help with safety during runs at night. The top of your forefoot is padded for better protection. They also have extra light mesh for better breathability. The construction is seamless so they are more comfortable and prevent blisters at irritation points. There is also padding around your toes.
Read more
The Rockay Accelerate has been chosen as one of the best socks in Runner's World, Business Insider, and many others. The quality of these socks is enough that they are guaranteed for life with no conditions or questions asked. These socks are tested for durability in extreme physical conditions.
The Accelerate socks have padding in the heel and toe areas. They make sure you will not have to worry about blisters or chafing on your feet after an intense workout. These socks are excellent for walking, running, and hiking activities. They have strong compression around the arch area and has elastic at the top which offers the perfect amount of tightness, keeping dirt out but not too tight where you are uncomfortable. You can simply put them on and not worry about them anymore. These socks keep out the moisture by being made of organic merino wool. They also feature ventilation zones, which allow your feet to stay dry and blister-free. This means that you can enjoy a sock that is breathable on your feet during whatever physical exercise you are doing.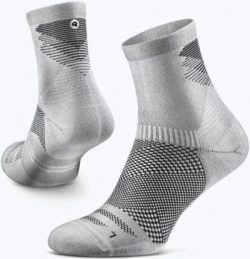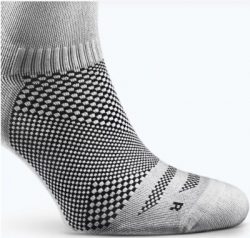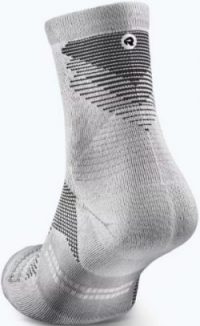 100% recycled material
Extra Cushioning
Breathable mesh zones
Arch support
Only available in one color
If you are looking for a sock that not only offers comfort but for style as well, then the Razer Trail sock is the perfect fit for you! Made from a combination of regenerated nylon, recycled elastane, and recycled polyamide, you are not only doing your feet justice, but you're helping the environment as well.
Read more
These socks were designed with performance and comfort in mind. Equipped with mesh zones through the sock means that your feet will be able to breathe during your workout, keeping your feet cool and comfortable. They also offer a seamless toe, so you won't have to worry about any painful pinching or having to stop your workout to readjust your socks.
They were also designed to fit just about anyone and can be worn during even the most intense workouts. The arch support an added cushioning will keep your feet feeling comfortable and pain-free, which is a definite plus when it comes to doing Crossfit.
The Razer socks are not only effective and comfortable but since it is made from 100% recyclable material it makes them environmentally friendly as well. As if the overall quality and effectiveness aren't enough, these socks are backed by a lifetime guarantee, so you really can't go wrong!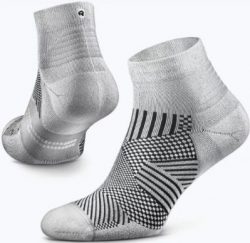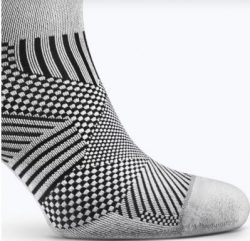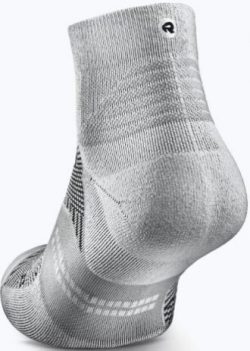 Premium arch support
Breathable mesh zones
Extra cushioning
100% recycled material
Lifetime guarantee
Only available in one color
The Quarter Flare socks were designed with comfort, breathability, and effectiveness in mind. If you are looking for a sock that offers supreme comfort but maximum effectiveness, then this is the sock for you! With keen attention to detail to the added padding, the arch support, and the breathability of this sock, you won't want to take them off...ever!
Read more
These socks are made out of 100% recycled material from our ocean, which means that these socks are eco-friendly. Equipped with performance cushioning and arch support, these quarter-length socks are a CrossFit lover's dream. The extra cushioning will have your feet feeling like you are walking on cloud 9 and the perfect amount of arch support will have your feet thanking you day after day.
The Quarter Flare socks also come with a seamless toe, which means that you won't have to deal with that unnecessary pinching you might get with other socks on the market. The breathable mesh zones will also keep your feet dry and cool, even during some of your most intense workouts. Backed by a lifetime guarantee, take a step in the right direction and try these socks today. You won't be disappointed!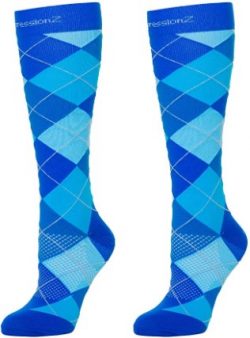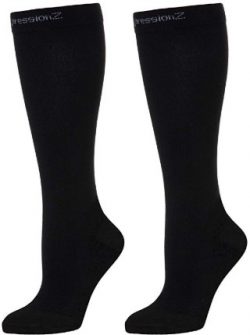 Amazing compression
Variety of sizes
Fits great
Comfortable material
If you are looking for a knee-high sock that offers a great level of compression and happens to be stylish too, then the CompressionZ Compression socks are right up your alley. Offering graduated compression along with moisture-wicking properties and anti-microbial properties, you really can't go wrong with this choice.
Read more
These socks offer 30-40 mmHg of compression, which is perfect for those who deal with leg pain and swelling and offer a great deal of support if you happen to be nursing an injury. They are even great if you are trying to prevent an injury. Coming in sizes anywhere from small all the way up to x-large, you are sure to find the perfect fit for you.
The CompressionZ Compression Socks also offer anti-microbial qualities, which means you won't have to worry about foot odor or odor-causing bacteria building up. Despite the level of compression, these socks are surprisingly breathable. They work hard to keep you cool during those intense workouts and the level of coverage also helps your legs stay warm during those chilly morning workouts.
You will also find that these socks offer some arch support, which means that they not only help with leg pain and swelling, but they help keep your feet pain-free as well. Coming in four different color choices, you are sure to find a pair that fits both your CrossFit needs and your own personal style.
5

. SB SOX Compression Socks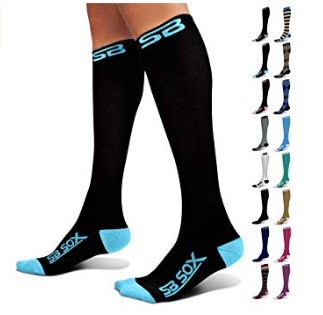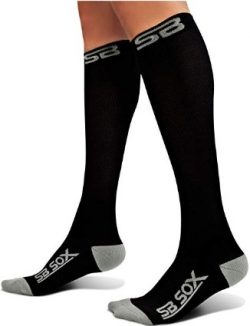 Comfortable with a great fit
Has good compression
Made durable
Reports of an uncomfortable toe area
The SB SOX socks are a unisex design of compression socks that come in a whole variety of choices in styles and colors with plenty of sizes as well. They are made of comfortable, breathable materials and give you good, solid compression from your ankles up. They help your legs feel great during exercise, walking, running, or working out. They are made of high-quality materials so you can count on their durability.
Read more
The SB SOX company has worked hard to develop these socks that fit just right. They have the perfect compression at 20-30 mmHg and fit your calves and legs smoothly. There are four different sizes with calf circumferences in a wide range as well as plenty of shoe sizes. These socks give you the compression you need to give you added power and endurance during your Crossfit training. They boost your blood circulation which helps cut down lactic acid build-up. They will speed up the recovery of your muscles in your feet, ankles, calves, and legs.
The heel and toe are reinforced and cushioned heel to give you good support. They are designed and manufactured to give you quality comfort, support, and relief without making you any less mobile. These socks fit your feet and they are lightweight. The material is breathable so you do not have to worry about moisture, odor, or blisters.
These socks are available in four different sizes so you can enjoy focused support of your legs and help relieve the fatigue. They are made of a durable, lightweight fabric that is breathable and perfect for long, intense workouts. The fabric is anti-odor and anti-static so you will not have to worry about fungus or bacteria growing. These socks will keep the moisture away from your feet as well as deodorizing them.
6

. Under Armour All Sport Performance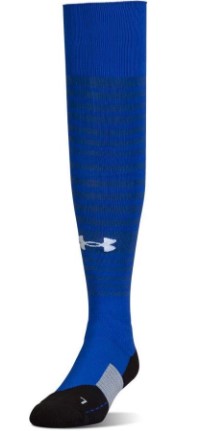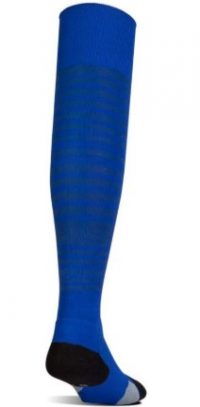 Affordable
Offers amazing comfortable
Made for durability
Equipped with Comfort Top
Calf might be a little snug
Here is another option for a higher sock. This Under Armour sock offers comfort and effectiveness all while staying in place during your workout. Under Armour is known for its high-quality apparel and these socks are no different. They are held to the same high standards that Under Armour is known and loved for.
Read more
This over the calf style sock offers a great level of comfort. Made from a combination of nylon, cotton, and polyester, you can bet that your feet and legs will thank you for making this choice. Although these socks don't offer any compression, they do have spandex in the socks to help provide the perfect amount of stretch so you don't feel uncomfortable, but just tight enough to keep your socks from rolling down as you workout. The top of the sock is also designed with a Comfort Top, which means that you won't have to worry about it being too tight or too loose at the top, so you can focus more on your workout and less on readjusting your socks.
Coming in a variety of solid colors and also comes in a variety of sizes, so you are sure to find exactly what you need that fits your preference and style. These socks also come at an affordable price, so you won't have to break the bank for added comfort!
7

. Saucony Compression Socks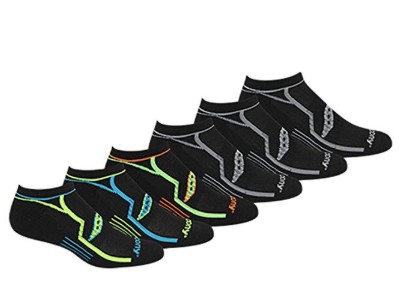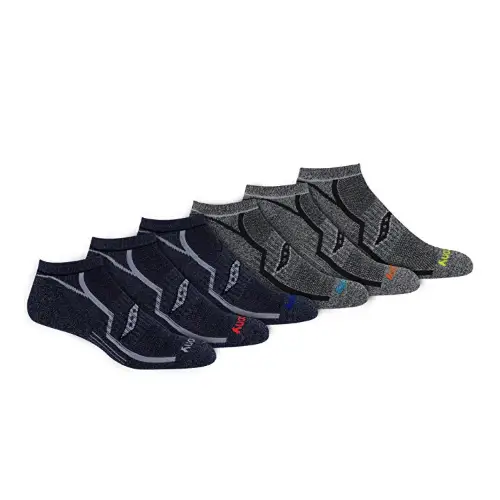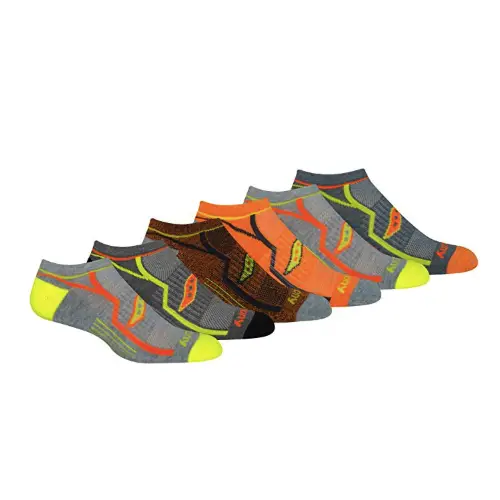 Have good arch compression
95 percent polyester
Light cushioning in the sole
These Saucony men's no show socks are a perfect combination of support and comfort. These socks are durable and ready to handle your most intense training sessions. They have comfortable arch support, venting from air mesh, and some good moisture management features to keep the sweat away from your skin which ensures fantastic comfort. They come in a collection of blacks, grays and some brighter colors so you can pick the perfect pair to fit your personality.
Read more
The Saucony socks are made with 95 percent polyester with rubber and spandex. They have a No Closure closure for added comfort and are machine washable. These socks have a moisture management system that will keep your feet dry using ultra-wicking fibers.
Your feet will stay fresh and odor-free whether you are at the gym or on the road. Ventilation is created using mesh which gives you the best airflow so your feet stay cool and dry. These socks have just the right amount of arch compression to keep your arches stable and secure. The support system keeps your socks from bunching or slipping. They also have light cushioning in the sole to give you impact protection without taking up a lot of space inside your shoes.
8

. Puma Half Terry Low Cut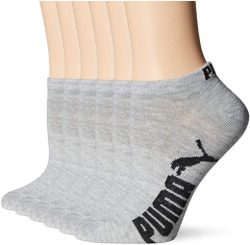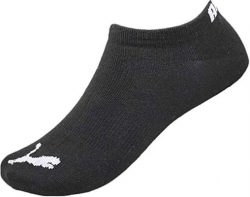 Value 6-pack
Added padding
Arch support
Does not offer compression
If you are on the market for a low-cut sock that offers comfort without compression, then look no further than the Puma Half Terry Low-Cut socks. Not everybody is a fan of high socks and not everybody is looking for compression, even when they are involved in CrossFit. Not that there's anything wrong with a little added compression, but it's not everybody's cup of tea. If this sounds like you, then keep reading below to learn more about these Crossfit socks that are effective, even without compression.
Read more
These socks by Puma might not have compression, but they do offer extra padding for the perfect level of comfort without compromising on the breathability aspect. The added cushioning helps keep your feet feeling their best while you are putting your body through the wringer. The low-cut design is also perfect for those of you who wear longer leggings while you workout because you won't have to worry about compromising on protection of your shin area.
Along with the added padding, these socks also come equipped with arch support. Between the padding and the support in the arch, your feet will have the protection they need and the comfort that you desire.
Coming in a value pack of 6 in a variety of colors to choose from, you are getting a great deal for an excellent price. These socks also come in a variety of sizes, so you are sure to find exactly what you are looking for.
9

. Reebok Low-Cut Performance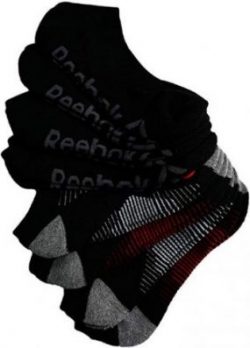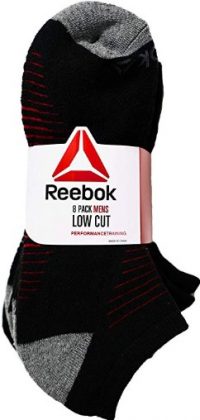 Value pack
Added cushioning
Extra material in toes and heels
If a value is what you are looking for without having to compromise on compression and comfort, then these Reebok Low Cut Performance socks are a must-have for you. Reebok is a well-known name in the athletics industry. They have a good reputation for quality products and these sock hold up to their life-long name.
Read more
These socks are made with comfort in mind. They offer extra padding in the toe and heel areas, which is exactly where you will need it. Even though there is extra padding, making these socks a bit on the thicker side, customers say that these socks still dry rather quickly and wick away moisture, which is a definite plus! The toe and heel areas also have extra fabric, so they are reinforced, meaning that you won't have to worry about the wear and tear that you might experience with other socks.
Coming in a variety pack and a whole different array of color choices, you should have no problem finding something that you will like. You can even choose your favorite colors or color coordinate with your workout attire. One important aspect to keep in mind when purchasing these socks is that you will want to make sure that the extra padding doesn't impact how your shoes fit. Some customers have noted that their shoes feel a bit tighter while wearing these socks.
10

. MudGear Premium Compression Socks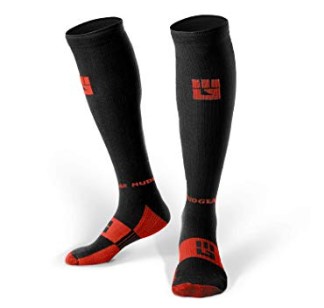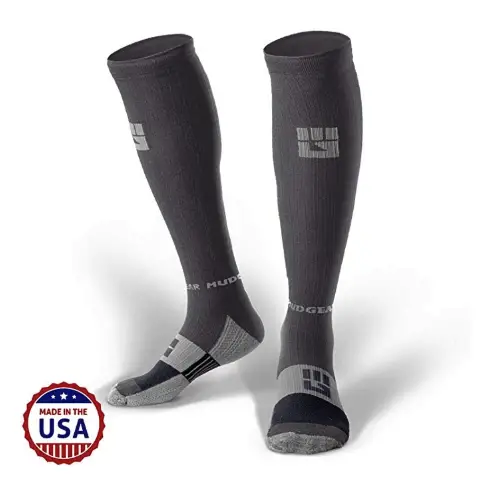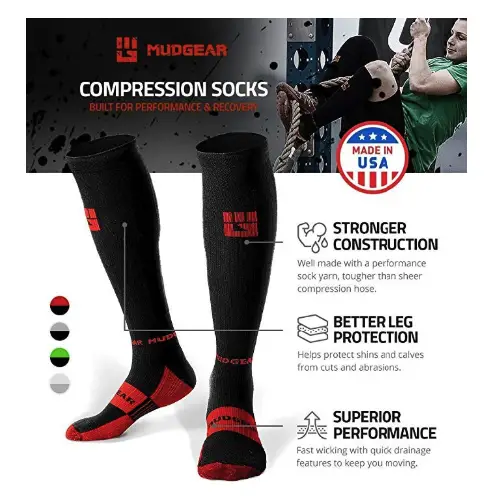 Good strong compression
Good drainage if you run through water
Excellent abrasion resistance
Works well but wears out quickly
MudGear is a premium choice for compression socks to help your busy, athletic feet. They are made with nylon, polyester, and spandex. These socks are designed for athletes competing in performance sports like the Spartan Race and Tough Mudder so they are built durable, but they are also great for hiking, climbing, or for people who have to stand all day at work. They are built to give you quality comfort and prevent blisters.
Read more
MudGear is a compression sock that is strong enough for obstacle courses and still comfortable enough to wear every day. Their construction is super strong, tested and approved by racers. The compression is ideal for racing, training, and muscle recovery. They serve as a protective barrier during traverses or rope climbs. These socks are a tribute to the OCR racer who have suffered nasty abrasions due to long rope traverses and rusty metal poles. It is designed with a padding layer on the lower leg and calf.
These socks shed water when your feet are covered with mud and water, especially when you are doing river walks or barbed wire crawls. The OCR compression socks give your feet good drainage and fit tight so they keep debris from getting into your shoes. They have 168 needlepoint compression with excellent abrasion resistance. There is an extra layer of protection on the back of the calf which wicks away moisture and stays light even on longer courses.
Criteria Used for Evaluation

Features
Training and competing in Crossfit requires intense workouts and commitment to taking care of your body. The compression socks are highly recommended for your Crossfit optimal performance. They cut down on the muscular vibration of your legs while you are exercising. They also help speed the circulation which helps to get out the metabolic waste products that rest in your muscles. When you are endurance running, you rely on the calf muscle pump which squeezes blood back to the heart. Compression socks give you an extra squeeze which helps your body enhance the action of the pump action.
These socks feature elastic tops that are strong enough to keep your socks in place without cutting off circulation. A lot of Crossfit socks are knee-high because that helps protect your lower legs. They get good compression and are kept at a good temperature. Having a reflective logo is a good safety feature if you do some running at night. Since your feet take quite a beating during your training and competition you need quality socks that are going to protect them. It is good to have arch compression which will give them added support. You should also pay attention to where the padding is in the socks to make sure they are going to protect the areas which will get the most abuse as well as keeping them comfortable.

Comfort
The way to get the edge when you are training for Crossfit is to make sure your body is cared for and protected. Your legs will take a beating from the vibration of your feet hitting the ground over and over and, of course, the last thing you want to focus on is uncomfortable or sweaty feet. They need socks which are comfortable. The material needs to be soft with padding in the right areas. They should be something that will ventilate your feet and keep the sweat away from them. They should dry quickly and not cause your feet to slip around inside your shoes. If your socks have seams they need to be strategically placed so they do not interfere with keeping your feet comfortable.
Your socks should also fit well, be form fitting to your feet. They should have precise sizes so you can get the one which is your perfect foot size. You want a sock that has a nicely contoured heel so your foot fits into it without bunching. The toe area should be roomy with any seams placed where they will be comfortable. The socks should get you good arch support to help protect your foot from the impact of exercising. It is also nice to have extra cushioning in the high impact areas to help protect your muscles from any constant jarring when your feet hit the ground. Having comfy feet will definitely make your workout a much better experience.

Materials
The materials are the basis of quality socks so it is vital that you research them for the very best in durability and comfort. Investing in your socks is extremely worthwhile. You want to take care of your feet because they are the foundation you stand on or workout with. Take a look at what materials the socks are made out of and made sure they are good quality and perfect for socks.
The first one that comes to mind is organic merino wool. The merino sheep have wool which is fine and soft so it is comfortable against your skin. It is naturally longer so the fiber is stronger. Fabric made of too many short fibers can get holes easily. Usually, when you think of wool, you think of winter normally, but merino wool is extremely breathable and can be worn year-round. It is cushiony, highly durable, and will not make you itch. It also resists shrinking or odors. It is definitely coveted for your socks because it wicks away and quickly evaporates moisture.
A large amount of cotton may not be as good for athletic socks, depending on the other materials and the design. It is nice and soft as well as being affordable. However, cotton traps moisture so if your socks are not ventilated well you will end up with very wet feet. Nylon blended into the mix adds strength and durability. It also dries quickly. Some of the socks add spandex, elastane, or lycra to their material mix. This adds some strength so it helps your socks fit snugly around your foot, keeping them from slipping and even giving the arch a light compression.

Durability
If you are training for a Crossfit competition going through an intense workout schedule, you need socks that are going to keep up. They need to protect your feet, provide some cushioning against the pounding they take and be durable enough to stand up to your workout as well as being washed between the exercises. They need to be made out of materials that are strong and not going to fray or melt after repeated wear and washing. The elasticity of the band holding them up needs to stay strong wash after wash.
Look for a reinforced heel and toe, something which is going to stand up to intense use without getting holes in the material. The seams which attach both of these parts need to be strong and strategically placed where they will not bother your foot. The stitching on your entire sock needs to be strong and form-fitting at the same time. The sizing should keep the heel and toe place around your foot correctly so there is no shifting or bunching which could cause blisters. You also want some arch support, some padding or compression which is going to help them absorb the blows from hitting the ground during a run. This will help your socks last longer as well as your feet.
Breathability
When you are doing Crossfit you are going to need socks that keep your feet cool and sweat-free. Probably the most important aspect of these socks is breathability. They should be designed to keep the moisture away from your feet so they stay dry and comfortable, and you will not have to worry about them slipping or developing blisters. The first way this is accomplished is the material that is used, such as the merino wool we talked about earlier.
Some of the socks have mesh ventilation which is helpful to get some air to your feet. They also have moisture control fibers which help to pull the sweat away from your feet. Some of the socks use an alternative stitch pattern which provides durability while still giving some airways that will help to keep your feet dry.
Expert Interviews & Opinions
Most Important Criteria
(According to our experts opinion)
Experts Opinion
Editors Opinion
Users Opinion
By Default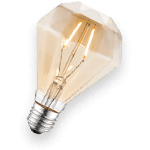 The Best Way To Hand Wash Socks
You want to wash your socks after every use and if they are not machine washable or you do not want to run a full load, you will need to do some hand washing. Washing will bring back the elasticity so you will get good compression. Wash them daily to get rid of built-up oils and sweat.
The easiest way is to fill a small tub with cool water and dip the socks in them and remove them. Then add a little mild soap to the water. Mix the soap hand and then put the socks back in for 5 or 10 minutes. Gently rub the socks and then squeeze them out. Rinse to get rid of any soap. Be sure to use cool water not hot and make sure you do not pull on the socks since these can damage them.
Consider Wearing Knee Socks For Crossfit
You may think that knee socks are going to cause too much heat but they do have a few benefits. They can help to provide compression all the way up to your knees. They also protect your legs against scrapes from weightlifting, missed box jumps, rope climbing, or other obstacles. You can also find some very stylish and fun designs.
Other Factors to Consider

Compression
Compression is important for Crossfit training socks because they provide protection and a pumping action feel which helps keep good circulation going to your muscles. This is perfect when your legs are being pushed to their limits. Compression should go from arches to calves so you have an enhanced blood flow which will help you keep going longer and recover faster.
Frequently Asked Questions
q:

Is it mandatory that I wear socks specific to Crossfit?

a:

It is not really mandatory of course but highly recommended. These socks help to protect your muscles and provide compression. They bring oxygenated blood to your muscles to enhance their performance. They also make your feet and legs comfortable while you are going through your workout.

If you are doing obstacle courses or outdoor running, knee socks will help protect your legs from getting banged up. They also help to wick away sweat and moisture from your feet to keep them dry and comfortable.
q:

Can't I just go barefoot?

a:

Well, you can but you would have to have extremely thick-soled feet. Crossfit is an intense workout so we believe having protection for your feet is a good idea. The socks help to take care of your muscles and protect your skin. You might consider using shoes that are specifically designed to feel like bare feet but with good protection.
q:

Why choose socks specifically for CrossFit?

a:

Crossfit has a wide variety of choices for socks. You will probably want to use different types depending on the WOD. For instance, a deadlift workout would probably need a sock that has some protection for your shins. Compression socks or a knee-high version of Crossfit socks would come in handy since they have some extra padding for added protection. So it all depends on the type of workout you are doing at the time.
q:

What can CrossFit do for you?

a:

CrossFit is a fun and challenging way to get a good workout. It has been called the sport of fitness. It is a constant variety of high-intensity exercise, a philosophy of training which teaches people of all ages and sizes way to improve their cardio and physical fitness. It is a hardcore workout in an encouraging and accepting environment and community.
q:

Is CrossFit better than weightlifting?

a:

CrossFit provides many benefits in emphasizing strength in your whole body with each workout. It actually combines a variety of activities. They focus on activities that raise your heart rate so you burn more calories and fat than you do by strictly weight training.
q:

If I am looking for compression, how do I know what is the best choice for me?

a:

It can be confusing when you look at the different types of compression socks out there. When deciding the length of a compression sock, you will first need to decide where your pain and swelling is. If you tend to get pain and swelling in the lower portion of your leg, like your calf, then a compression sock that goes over the calf is a great choice. If you deal with pain and swelling that's just in your feet, then you can get an ankle, crew, or no-show that offers compression just in the foot area.
Subscribe to our newsletter