Best Cardio Equipment | 2021 Home Gym Buying Guide
last updated:
Jul 14, 2021
Cardio machines are a staple piece of equipment in any good home gym. But there are many options to consider when deciding what piece of cardio equipment is best for your health goals, fitness level, and home gym space.
We spent countless hours testing and reviewing different cardio machines and models to develop this list of the best equipment on the market.
Peruse our top picks below before buying your next piece of home gym equipment.
In a Hurry? The test winner after 6 hrs of research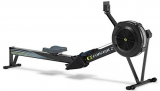 Concept2 Rowing Machine Model D
Why is it better?
Backlit LCD Screen
Bluetooth Connectivity
Online Challenge Mode
Air Resistance Flywheel
Smooth And Noise-Free
In a
Hurry? Editors choice: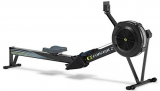 Test Winner: Concept2 Rowing Machine Model D

3
Researched Sources
7k
Reviews Considered
6
Hours Researching
10
Products Evaluated
Ease of Use
Effectiveness
Style
Durability
Features
By Default
10 Best Cardio Equipment Pieces for Home Gym
Criteria Used for Evaluation

Ease of Use
Cardio machines are pretty essential and standard pieces of equipment for the gym. You won't find a gym without at least three different types of cardio machines in it! With that being said, the best home cardio machine might look quite complicated, and might scare you and put you off, but trust us; they are nothing you should fear! Once you get the hang of it, they will be as intuitive as walking or running.
The treadmill is probably one of the most common pieces of cardio equipment. It's simple to use and requires no adjustment. It does usually have a lot of buttons for customizing that you should familiarize yourself with, but if you want a straightforward exercise, you will not need to use many of those buttons. Once you're ready to go, position yourself on the track, and press the quick-start button, which will make the treadmill go at a very slow speed. Slowly increase this speed once you are comfortable with it (but not too comfortable, you do want a workout). And that is it! You can always explore what the other buttons do. Once you are done with it, slow the pace down steadily, until you come to a full stop, and then hope off.
The elliptical is quite similar to the treadmill, but not as popular. They are easy to understand but are usually overlooked. Before you get onto the pedals, you must know that they will start to move as soon as you turn the machine on! Get a good grip on the handlebars before you start working out and step into the pedals. Don't be afraid of the extra room; it will give you more comfort. Inspect the handlebars, and choose the ones that you like the most, be it stationary or otherwise. Slowly start pedaling until you get the hang of it, and then you can start playing around with the buttons.
The rowing machine has got to be one of the most straightforward machines in the gym. All you have to do is position yourself on the seat, grab onto the handles, and pull! You can either adjust the resistance manually, or it will do it by itself if it's propelled by a flywheel.

Effectiveness
If you ever tried cardio before, you already probably know how effective it is. It will help you burn excess fat and calories for weight loss, it makes your heart strong, so you can pump blood more efficiently, your lung capacity increases and thanks to your strong heart, the risk of heart attack, cholesterol, high blood pressure, and diabetes are reduced too. Cardio is great and convenient because you don't need to do it for a full hour to feel all the benefits. Just walking outside for 5 minutes will help you, slowly but surely.
But where do cardio machines stand here? How good are the exercises they provide us with? Thankfully, all of the cardio machines mentioned here, and many more are the best at burning our fat and helping our blood course through our veins. Some of these cardio machines will provide you with a mild to moderate intensity, while others will push you into HIIT and destroy you! But it's all your choice, and you can trust the cardio machines to give you a mind-shattering session.

Style
First, we have a rowing machine. This is perhaps the most recommended out of these three cardio machines. Why? One is it burns calories faster than those two cardio machines. According to a Harvard study, a vigorous workout on a rowing machine can burn about 377 calories in 30 minutes for an individual who weighs 185 pounds. Aside from the usual cardiovascular benefits that it provides because it is a cardio machine, it would also tone your muscles. While rowing, you are using all the major muscle groups in your body and only a little pressure to the joints because this machine, and the activity of rowing in itself, is a low impact in nature. Rowing machines are also more convenient if you just decide to purchase one instead of going to the gym. There are rowing machines that can be folded and stored out of sight. You can do your rowing exercises in front of your TV and just hide it once you're done. You can't normally do this with a treadmill or a stationary bike. If you are looking for a more realistic rowing machine, one that emulates the flow of water we suggest taking a look at these water rowers.
Elliptical machines, also known as elliptical trainers are world-renowned for giving the user a non-impact kind of exercise. A non-impact exercise means you do not produce a lot of compressive force on your joints or bones. There are a lot of designs for elliptical machines, but there are only two major types: the elliptical machine with handles and the ones without any handles. For the elliptical machine with handles, it allows both the upper and the lower body to move using a concurrent push and pull movement. When you exercise on this type of machine, the intensity of the exercise is increased by adding resistance. On the elliptical machine without handles, the incline level of the footrests can be adjusted along with the resistance level. Although an elliptical machine is a good cardio machine, you should not make this your only cardio machine because if all the exercise you do in your cardio workout is just non-impact exercises, you could have long term health issues with your bone mass and strength.
A gym is not considered complete without at least one exercise bike. Exercise bikes can be done solo, with a stationary bike, but the more recommended form for a good cardio workout is to ride them as part of a class or group. If you are planning to purchase an exercise bike as a cardio machine, you need to make sure that the bike you purchase allows more adjustment points because the more you can adjust the bike to fit your body, the more comfortable your ride will be and in turn, you will be able to last longer on the bike and therefore exercise and burn calories longer. If you choose an exercise bike as part of your cardio workout program, you can increase or decrease the intensity of your workouts by increasing or decreasing the bike pedal's resistance. When using an exercise bike, since it has no backrest, remind yourself constantly not to slouch and just sit upright. And although this is a good cardio machine also, it is not recommended for those who work in a setting where you constantly have to sit. If you belong in this particular workgroup, a standing machine is recommended for you. Also, be careful not to overdo workouts on exercise bikes because when your hip flexors get too tight, this might lead to posture problems. Spin cycles are a special type of home exercise bike that is designed to provide you with the most realistic real-life simulation possible. Spin bikes are extremely popular for cycle classes and for home use by people who are experienced road cyclists. Spin bikes provide you with a lower-body profile than a traditional upright bike. This is achieved by placing the saddle and the handlebar at about the same height. The handlebars will also provide you with three distinct hand positions. The pedals on spin bikes will be fitted with toe straps as well as a fitting for SPD cleats. This will allow you to use the muscles of your legs more efficiently and to cycle against a greater level of resistance. Spin bikes use an open front flywheel, that provides a rolling road bike feel. Resistance is usually increased by the turning of a centrally located knob.
Vertical Climbers are stand-alone cardio exercise equipment that simulates an uphill climbing action. These cardio machines are usually thin and long with a centrally located frame that you are able to climb on with an up and down motion of the arms and legs. The action involved in vertical climbing is more precise than what you get with an elliptical trainer, placing more focus on the glutes and hamstrings. Vertical climbers for the home vary in quality and features. Most of them will provide you with a monitor that allows you to assess your training performance. Among the most popular vertical climber for home use is the Maxi Climber. This is a very solid, high-quality unit that is height adjustable, has isometric non-stick grips, features an auto-stop timer and folds easily for storage. Check out our complete Maxi Climber review here.
A stair stepper is cardio exercise equipment that simulates walking up a flight of stairs. These cardio machines make use or a resistance piston system which alleviates the pressure on your joints that occur when you walk up a flight of stairs. Steppers are popular cardio, toning and fat burning option which will target your lower body muscles such as the glutes, hamstrings, quads, and calves (in that order). Stair steppers are the most effective cardio machine and calorie burner. You can add resistance bands to most stair steppers to add an upper body workout element to your training.
Treadmills remain one of the most popular cardio exercise options out there and the best cardio machine to burn fat. They allow you to walk, jog or run for fitness and health regardless of what the weather conditions are like. Treadmills for the home are available across a huge range of price points and features. A key consideration when looking for a home treadmill is whether the running bed will be big enough to allow you to get a natural, smooth range of movement, whether you are walking or running. Many of the cheaper models simply do not are too narrow and too short. A minimum of 20 inches in width and 55 inches in length is recommended.

Durability
Let's face it; cardio machines are not cheap. They are very pricey, and the cheapest one won't go anywhere under 200$ dollars (if it's properly made). When you invest that much money into a machine, it's only natural to expect it to work correctly for a long time. When the machine fails us immediately after the warranty period, it's understandable that we feel sad and bummed down.
If you want to be sure that your machine is sturdy, pay attention to the materials and how it's made. The very first thing you should take a close look at is the frame. Sturdy steel frames will last a long time, and if they are correctly connected, expect them to live for a decade, or even more. The seats are upholstered and padded, but sometimes that padding can flatten, or the upholstery can tear. Make sure that your seat has a quality cover and durable padding. And now for the details unique to every machine - the bands, fans, LCD screens, and all the little screws and bolts. Inspect them in great detail, and make sure that they are working correctly, to begin with!

Features
The chances are that the machine you just got yourself is not a simple one. Instead, it is full of many features glowing on LCD and digital screens, meant to help you exercise better. These features give you insight into your fitness level and how well you are keeping up with the level of resistance you've set for yourself.
Usually, the screen will show you the time, distance, calories spent, speed, and scan of your body. Some cardio machines can track your heartbeat and pressure, and you can even connect them to a heart rate monitor for an even more accurate reading. It is essential if you want to track the calories you've burnt, and which type of cardio exercise have you reached, with HIIT being the last step on the ladder. You can also connect your devices to your cardio machines, usually via Bluetooth, connecting them to fitness apps for an even more detailed report of your routine. Many cardio machines have up to 30 different programs available for you to follow, but most people follow only seven or so, so the number of programs the machine has shouldn't be so significant. All in all, it's always better to have a lot of features, but don't drown in the number of them, because it's possible to have too much!
Expert Interviews & Opinions
Most Important Criteria
(According to our experts opinion)
Experts Opinion
Editors Opinion
Users Opinion
By Default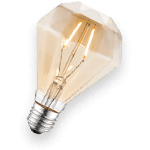 The Very First Cardio Machine
The very first cardio machine introduced to the world was the treadmill. It was brought to life in 1875, but it was not used for working out. Instead, it was used to help manufacturing processes along. It was only in 1952 that one doctor started using the treadmill for the stress test, used to assess the health of your heart. It was seen as attractive to some businessmen, and they turned the treadmill into an exercising device available to the wider audience. Treadmills were a standard piece of equipment in many homes by the 1960s. Elliptical machines were invented in the 1990s and rival treadmills in popularity. It is where the style of the cardio machines started to expand, and we can see a myriad of devices available to us today!
Other Factors to Consider

Bottom Line
There you go. Those are the top ten best cardio machines. All these cardio machines have their advantages and disadvantages, but the rowing machines are certainly more versatile and can produce better results. So choose to row your way to fitness starting today.
Frequently Asked Questions
q:

Which cardio machines are the best?

a:

It's tough to say definitely, but many professionals lean towards the rowing machine. It is very versatile, and it can produce excellent results in no time. But you can always use the simpler cardio machines, no harm done.
q:

Can I use only one cardio machines?

a:

Of course, you can! But make sure that you are targeting the group of muscles you want to target. If legs are your primary concern, you can always use a treadmill or an elliptical. But if you want a full-body exercise, better go for the rowing machine or the air bike!
q:

Are there any safety hazards when using a cardio machines?

a:

Just like with everything else in the world, there are some things you should be careful about. First things first, make sure that you are healthy enough to put that amount of strain on yourself. If you've got bad knees, maybe skip the treadmill all together and choose the elliptical, which puts less strain on them. Make sure that you have properly assembled your machines. Otherwise, you risk them falling apart in the middle of your session, and you could potentially injure yourself!
q:

Can I do cardio without a machine?

a:

Simply walking to the store and back can be considered mild cardio. Running outside for half an hour or more is good enough cardio in itself, so the answer to your question is yes. You might not want to leave your house when it's cold, or you don't have the time to head outside and back, so an excellent substitute for this is following a simple cardio program, or working out on cardio machines!
q:

Do cardio machines build muscle?

a:

Yes, they do. But not in the way powerlifting or general lifting do. They will work on only one of your muscle groups, or your whole body, depending on the type of the machine you have chosen. But the focus here is cardio, not muscle building, so it's better to head back to that dumbbell if you want some serious muscle growth!
Subscribe to our newsletter