10 Best Rowing Machines Reviewed in 2021
last updated:
Jan 07, 2021
The rowing machine provides a calorie-burning cardio workout along with working your back, shoulder, and legs. You can do all this from a seated position, and often a rowing machine will have different handles you can use to target different areas of your back. Resistance is adjustable, so you can tailor your effort level to your own fitness needs.
Because of their multiple benefits and ease of use, indoor magnetic rowing machines have grown in popularity since the mid-nineties, when inventors introduced dynamic rowing machines with a seat that can move back and forth. This advancement improved the usefulness, which has been around since the 4th century BCE as training for ship rowers.
If you'd like to add one of these machines to your home gym, you can look through our list of the best rowing machines to decide which of these products is right for you.
In a Hurry? The top ten winner after 20 hours of research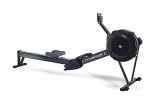 Concept 2 Model D Indoor Rower
Why is it better?
Extremely rigid
Advanced display unit
Ergonomic handle and footrests
Wireless heart rate monitoring
In a
Hurry? Editors choice: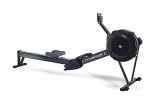 Test Winner: Concept 2 Model D Indoor Rower

30
Researched Sources
13972
Reviews Considered
12
Hours Researching
10
Products Evaluated
Adjustability
Features
Comfort
Capacity
Weight
By Default
Criteria Used for Evaluation

Adjustability
How much customization do you want?
When you deal with rowing an actual boat on the water, customization is virtually nonexistent. You have a seat, two oars, a place to lean the oars, and your body. That's it. Water provides resistance, and it changes when the weather conditions change.
With an indoor rower, though, you can replicate most of that experience with options to make your workout more enjoyable and effective. You can choose the resistance, change handles, and grips, and sometimes you can even change the pedal positions to fit your leg length and body.
You can also customize the big picture, meaning the core feature of your rower. You can choose magnetic, air, or water resistance. We realize not everyone wants the same experience with indoor rowing. For this reason, we have included several models of each type to give you a wide range of choices so you can make an informed decision.

Features
The best features are the ones you will use the most.
Features on a rower can include big features or smaller ones.
Resistance type is a big feature. So are beam and body type. An aluminum beam and a steel one will both keep your seat going back and forth, but each one will have its own feel. Steel is heavier than aluminum, so a steel frame rower will be heavier and harder to move. If portability, another big feature, is important, this is an important consideration.
Regarding air vs magnetic rowing machines, water resistance will create a different mood than magnetic resistance. Do you like the natural sounds of oars cutting through water on a lake? Water-resistance may be good for you. But water resistance means you have a tank to fill, empty, and keep clean.
Once you have decided on big picture features, you can narrow down further with smaller convenience, comfort, or training tool features. These include monitors, handle grips, programmable resistance, seat padding, and a few others. All of those choices can be overwhelming. We aim to help by giving you the facts you need in a short and easy to read review.

Comfort
Ancient ship rowers didn't bother with comfort, but that doesn't mean you can't.
Comfort factors for rowing machines include padded seats and ergonomic handles. Adjustable backrests are uncommon. There can also be padded footbeds, foot straps, and pivoting or adjustable footplates.
Thick padding will make for an easier ride, but the outer covering or upholstery will also make a difference. Synthetic covers will typically have more give. To keep the comfort level over time, be sure to clean seats regularly with a manufacturer-approved solution. Sweat and tiny skin flakes can build up over time and compromise the covering. We may not think of rower maintenance as part of comfort, but over time it can be.

Capacity
Fitness buffs come in all sizes, and there is a rower for each of us.
How much weight a rower can handle will vary widely by manufacturer. At least one on our list goes up to 600 pounds. Everyone deserves a chance to get healthy on equipment they can trust to be stable and supportive.
If you've ever worked on a roof or done much painting, you have probably had the experience of looking at a flimsy or rickety ladder and wondering if it will support your weight. By industry rule, every ladder must have a safe weight rating. This is to avoid serious injury and property damage.
Rowing machines are no different. A bit of research, and the willingness to ask questions, should be enough for you to have confidence in your final purchase of a rowing machine.

Weight
You may not need to move your rowing machine often, but it is good to know that you can do so easily when you need to.
This review did not focus on portability or a compact size as much as some of our other reviews. But portability is always important with home gym equipment, if for no other reason than needing to know if you'll need help getting it inside and set up.
Few of the rowing machines we reviewed weigh more than 100 pounds. Most weigh less. A water machine can weigh significantly more, when full than it does otherwise. But this is remedied by emptying the tank. Manufacturers typically provide a drain or pump system, so you never need to pick up a full water tank and carry it to the bathroom.
Heavier rowers, and even some lightweight models, usually have wheels installed to make moving them easier.
Most rowers can be disassembled and reassembled without too much trouble. It is a good idea to save the assembly instructions that came with the machine, to consult when you put it back together.
Expert Interviews & Opinions
Most Important Criteria
(According to our experts opinion)
Experts Opinion
Editors Opinion
Users Opinion
By Default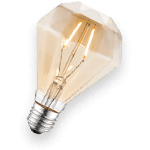 Rowing Machine Basics
There is something primal about a rowing machine. Even the newest and sleekest models have a connection to both the water and the early days of fitness machines. In fact, the rowing machine was not widely used for many years. It's pretty easy to imagine that people found them intimidating or hard to master.
But it's worth overcoming your fears because the rowing machine can burn more calories than most other fitness machines. It's also low impact, and nothing this side of a barbell squat will target more large muscle groups at once. So read on as we go over a few tips for using these awesome machines safely and keeping yourself injury-free.
First, make sure you aren't wearing loose or baggy clothing. Snug or formfitting gym clothes are best because they will not get caught in any of the rower's moving parts.
Choose your resistance wisely. If you're a beginner, go with a level 2 or 3 to start. If there's a monitor--there usually is--try keeping your strokes per minute under 30. You can add on the burn later, but for now, you want to get comfortable with the machine.
When you sit down, use an overhand grip on the handle. Straighten your legs, but avoid locking your knees. Your hands should rest on your chest. When you reach the bottom of the stroke, your knees should be bent and your arms will be straight.
At the beginning and end of your stroke, your back should be slightly angled. The end of the stroke is when you return to your starting position.
It's also important that your feet are strapped in so you can keep them from moving around during your workout.
Rowing Machines and Your Body
There is no part of your body that you can't work out with a rowing machine. If you could only use one fitness machine for the rest of your life, you'd have to consider the rower as a top contender.
Let's take a look at exactly which of your muscle groups the rower targets and when.
When you are at the bottom of the stroke (the catch), your spine, as well as your calf muscles, engage. This portion also targets your hamstrings, which are engaged practically throughout the entire stroke.
When you start back up from the catch, your spine is still working hard along with your upper back, hamstrings, calf, and quadriceps muscles. Quadriceps are the muscles on the front of your legs.
Just prior to the end of the stroke, when you are almost to the top of the beam, the muscles already mentioned will be working along with the deltoids and trapezius muscles in your shoulders. You will also feel the effort in your pectorals and even your wrist flexors. All these same muscle groups come into play as you hold the start position for a few seconds, along with your abdominal muscles.
Other Factors to Consider

Durability
Typically, the frame of a rowing machine will last forever with little to no problems, as long as the machine is being used according to directions. Problems you may encounter include the seat coverings, seat slides, and pedal rotation. Machines with pulleys are subject to pulley wear, tear, an misalignment. We looked for the machines with the highest rated reviews and most generous return/refund policies to guide us in determining durability.

Ease of Use
The best magnetic rowing machines will cater to advanced and newbie users equally. No matter your skill or experience level, you should be able to sit down, strap your feet in, grab the handles, turn the monitor on and go, all within a minute or two. You'll face plenty of difficulty in cranking out those last few intense strokes before you go into your cool down.
So, we looked for machines we could tell were intuitive. Pedal strap closures should be tight and easy to adjust. The monitor should have an obvious ion switch and should let you toggle between screens without much trouble. Designing an easy-to-use machine is in the maker's best interest because it will give the rower a good reputation and help build the brand.
Frequently Asked Questions
q:

Can I do HIIT workouts on a rower?

a:

Yes, you can! Like with any HIIT workout, one based in rowing will be challenging and fun and will help you see fast results.

Plan your rowing HIIT workout like you would any interval routine. After warming up, go directly into the intense interval for as long as you decided to beforehand. Then go into your active rest interval. A rule is to spend half as much time resting as you did during the intense interval. Plan how many rounds you want in advance, and you're good to go. As always, be safe. Stop if you experience dizziness, chest pains, sudden tightness, or lightheadedness.
q:

Can't rowing injure your back?

a:

Rowing will certainly injure your back and spine if you do not maintain proper form. Make sure you understand the different positions of a stroke before you sit down on the rower. Never lean your back forward as this will put a strain on the wrong parts of your back.

Also, you don't have to use the rower every time you go to the gym. Throw in some variety, with weightlifting or other forms of cardio, to avoid any repetitive motion injuries.
q:

Why do some rowers have a wooden body?

a:

Wood rowers are typically also water rowers. The wood construction helps further emulate the feel of being outside on a lake, for users who want that experience. The wood used will be ash or another high-grade wood, similar to the wood used in making fine furniture. Wooden rowers are coated with oil or another finishing liquid for durability and aesthetics.

The wood also makes the rower lighter, so you can transport it more easily. Remember, though, that even a wooden rower will have a metal frame and slide, which adds weight.
q:

Why is it important to use an overhand grip when rowing?

a:

Using an underhand grip puts your wrists in an unnatural position, increases arm strain, and sets you up for wrist injury. There is no advantage to using an underhand grip, in terms of strength gains or muscles worked. It is best to avoid an underhand grip and stick with the overhand.
q:

Can I burn more calories with a rowing machine?

a:

You absolutely can. In fact, you can torch calories with a rowing machine. Here are a few tips:

Use interval workouts instead of staying at a slow steady pace. Many magnetic rowing machines have programs that can set this up for you.

When rowing fast, cranking out those strokes, you still need to make sure you are using strength and not momentum to do the work. Maintain your beginning form, and pause slightly at the top and bottom of each stroke.

Don't forget to add variety to your workouts. Lifting weights or doing bodyweight exercises, when you aren't on the rower, will make your muscles stronger and more efficient, helping you burn more calories when you do a row.
Subscribe to our newsletter