Polar Fitness Tracker Reviews 2023
last updated:
Jan 07, 2021
If you are looking for a company with a longer history than most smart watchmakers, with a team of creative engineers dedicated to helping both pro athletes and ordinary gym buffs improve their performance, you can not do much better than Polar. Founded in 1977, the company has been on the cutting edge of performance management ever since.
Heart rate monitors, the mainstay of sports monitoring equipment, are just the beginning. Polar offers a full line of wearables, everything from simple activity trackers to watches that feel like putting your own coaching staff on your wrist.
You can now find retailers carrying Polar products in over 80 countries. The company has about 1200 employees worldwide. The volume of products seems overwhelming until you visit the Polar website and see how neatly everything is organized. In this guide, we help you make an informed decision based on your individual goals.
In a Hurry? The test winner after 20 hours of research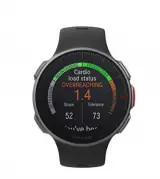 Vantage V
Why is it better?
Has a barometer for weather forecasting
Onboard training tools can be customized
Large, visible, responsive face
Lightweight, durable, but not too chunky
Almost endless choices for band style
30
Researched Sources
9783
Reviews Considered
20
Hours Researching
10
Products Evaluated
Advanced Features
Application
Band
Ease of Use
Style
By Default
10 Best Polar Fitness Trackers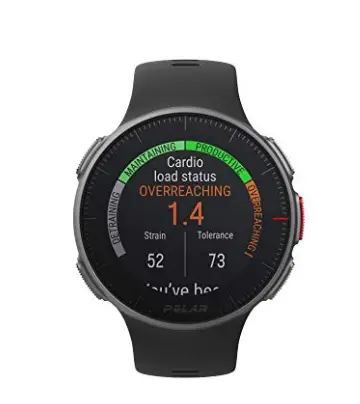 Has a barometer for weather forecasting
Onboard training tools can be customized
Large, visible, responsive face
Lightweight, durable, but not too chunky
Almost endless choices for band style
Watch is quite expensive; can be a learning curve with all the different features
This is one of the top-end products that Polar has to offer, though not the most expensive. It is richly featured, durable, and worth the money if you are a hardcore runner or other outdoor athlete.
Read more
The Polar Vantage V offers dead accurate heart rate data, with no chest strap needed. Polar built-in standalone GPS, as well as a barometer for predicting weather changes. This watch is worthy of professional athletes, but the rest of us will get a lot of goal setting and crunchable data, too, after learning how to use all the modes and settings.
The watch is lightweight enough not to interfere with clothing or daily tasks. Bands are made from silicone and a polymer called TPE, but Polar also has woven bands from recycled materials. TPE stands for thermoplastic elastomers, which are chemical combinations of plastic and rubber. This composition makes the band stretchable, to conform to your skin, without overheating and without ever losing its shape. You can even use a non-Polar wristband, opening a world of looks and feels, as long as the band uses spring bars in 22 mm size.
If you are willing to spend the money, and you are certain you will use the watch consistently, we are confident in saying the Polar Vantage V is one of the best fitness watches on the market, if not the planet. Of course, we are all about choices here, so read on for some lower-priced options that will take you where you need to go.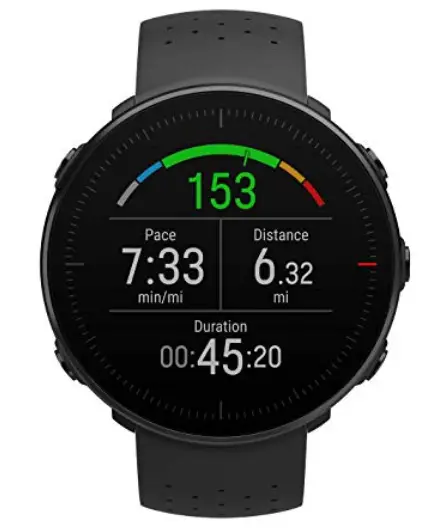 Always on color display
30 hours battery in GPS mode
Uses proprietary heart rate monitoring
Traditional watch feel, or sporty look with a colorful band
Lightweight and unobtrusive
Doesn't have Gorilla Glass over the face (Vantage V does)
This is the more streamlined and less expensive answer to the Vantage V. The M uses a heart rate monitoring technology called Precision Prime, which is unique to Polar.
Read more
The charging port is in the wristband, a nice, convenient innovation that will make things easier. Charging is fast, and the battery will work for up to five days on a single charge. This is if you use the heart monitor the whole time. The watch weighs 45 grams, or about 1.5 ounces, including both the face and the band. The face is protected by glass and tough polymers, with stainless steel buttons and hardware.
If you use the GPS, of course, it will shorten battery life. But even with GPS, you get up to thirty hours of life. It's more than enough for a marathon, if that is your training goal, and will definitely see you through your next self-routed training 10K.
The face display is full color and is always on. We worry a bit about the watch being a distraction when you are not training, but, like a regular watch, the Vantage M is easy enough to hide under clothing. With the massive array of band choices, too, you can dress the watch down for neutral work clothes. In addition to everything else it does, this watch will help you stay fit by tracking your steps when you take the stairs at the office!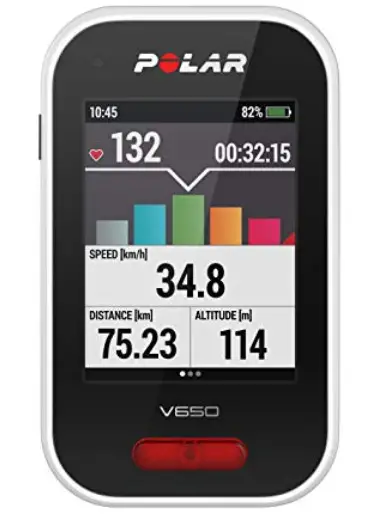 Lightweight, compact for mounting on bike
No band to adjust or worry about
Comes with or without heart rate monitoring
Optional chest strap for greater heart accuracy
Can make profiles for indoor cycling, too
Strava app requires a paid subscription
No use for running, walking, hiking (just cycling)
Not quite a fitness watch, the V650 still belongs on our list because it offers so many features in a tight, compact single unit. We usually focus on indoor bikes here, but we know many of our readers are or will become serious outdoor cyclists.
Read more
The V650, following the standard cycling computer design, looks and operates similarly to a smartphone. It is smaller, though, and comes with a sturdy mount so you can attach the computer to your handlebars. The computer weighs 120 grams (about 4 ounces). That's about 20 grams lighter than the average smartphone. The difference may seem minor, but cyclists know that every gram counts when it comes to reducing weight and maintaining speed.
The HD touch screen gives you on the road access to GPS and third party cycling app suites. Those apps include Favero, Powertap, Stages Cycling, and Quarq. Not every feature of the V650 works with every app feature, so be sure to use Polar's side by side comparison table when researching this product.
Polar included an onboard Training Benefits program. The program will give you immediate post-ride feedback on the physical effects of your ride. Accurate feedback depends on how consistently you stay in your target heart rate zones, giving you extra incentive to pedal hard and push through your training rides. In addition, you can download any premade route as long as it is in the right file format. With the V650, you could take your bike to an unfamiliar town and jump right into the most common routes. It's a great way to meet new cycling friends, along with the social sharing capabilities included with the computer.
If you are familiar with Strava, you know it is a specialized app that gives you metrics and social media for any outdoor cardio pursuit. The V650 will interface with Strava. However, it requires a paid Strava subscription to unlock all the benefits. If you already use Strava Premium, this computer will mesh right in with your existing adventures.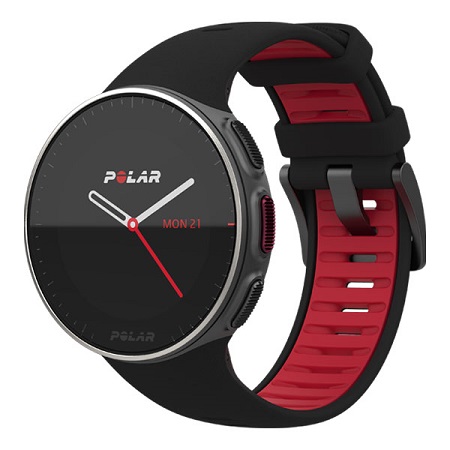 Uses both GPS and GLONASS for navigation
Built for long runs and triathlons
Swimproof, weather resistant
Titanium case with Gorilla Glass back
Difficult to learn, especially for beginners
Remember when we said the Polar Vantage V was a high-end product, but not Polar's most expensive? The V Titan wins the expense race. You will pay as much for this pocket-sized mega computer as you might for a commercial quality cardio machine.
Read more
The price tag is the only reason the Titan did not crack our top three. It has every feature you could think of, and many that must be seen to be believed. While anyone can learn to use the watch and reap serious benefits, it is meant as a training tool for the seasoned professional, semipro, or otherwise competitive multisport participant. By the way--competing against yourself, smashing your previous records, also makes you a competitor.
The case is titanium, not stainless steel, making it virtually indestructible. The titanium also reduces weight. For all its versatility, the Titan weighs just 59 grams (2 ounces). The back cover of the face is glass fiber, reinforced with a polymer to supplement the titanium case. The battery will give you 40 hours with GPS and constant heart rate, or several days in passive tracker mode. Connectivity with devices and apps is via Bluetooth Low Energy, which uses less power than standard Bluetooth and adds to battery life.
The Gorilla Glass lens is shatterproof, scratchproof, and coated to resist fingerprints. The display is full color, always-on, and sports a 240 X 240 resolution. The GPS ad barometer sensors get a boost from something called GLONASS (Global Navigation Satellite System). In a nutshell, GLONASS will give you more accurate readings at high or low latitudes. GLONASS has been in orbit longer than the GPS satellites, so it has more parts and is not available on most lower-end navigational devices.
The silicone wristband is comfortable, heat resistant, and simple to adjust. If we have a bone to pick with this awesome watch, it's the custom USB charging cable. The Titan will only charge with this cable. But this is true of all Polar products; more on that later.


Budget friendly
Enough features to support you past being a beginning runner
Can access data from app on mobile or desktop
Band is durable and stylish
Targeted training for run events
No barometer or other advanced sensors
Compared to some of Polar's other run watches, the M430 seems downright basic. But it packs the essential features any casual runner needs, all in a tough case and at an affordable price point.
Read more
The face and band of this watch are thick and solid, but not bulky. The rounded square face is visibly bigger than what you would see on a traditional digital watch, with plenty of room for big, bright, easy to read numbers and menu options. Currently, the band comes in black, white, and bright orange. It is made from plastic polymers, giving the whole watch a futuristic sporty look.
This watch pairs with Polar's Polar Flow app for data management and goal tracking. One thing we really like about Polar Flow is that you can use it on a laptop or desktop. Not everyone wants to crunch numbers on a mobile screen, although the watch lets you do that with no problem if you prefer. Syncing with third-party apps, including Strava, is also possible.
For the most in-depth data, you do have to leave the app and visit the actual Polar Flow website. We don't think it's a big deal but could be inconvenient if you prefer to view all your data in one central spot. You get activity and sleep tracking with this watch, including monthly summaries in graph form. If you are new to running, this watch will support you with a 5K, 10K, marathon or half marathon training program. There's no need for paper logs, a mobile app, or that old, familiar Couch to 5K website so many of us have used.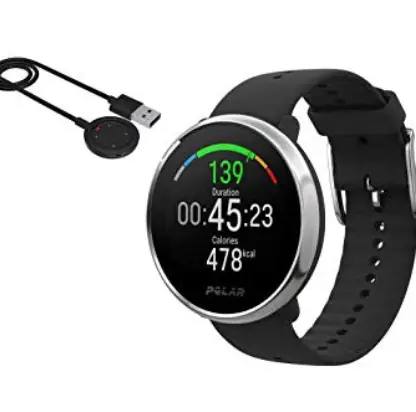 Geared towards overall health and wellness, not certain athletes
Serene guided breathing program for mindfulness, better rest
Tracks your sleep, including workout recovery, then suggests plans for each day
The watch does have GPS
Does not give the in-depth data some of Polar's other products do
Not a sport-specific watch
We just have one more Polar product, after this fitness tracker, before we round out our guide with a few competitor products. We wanted to give you a quick and dirty guide to Polar, while also showing you some other options.
Read more
The Ignite is a fitness watch, something in between a smartwatch and a fitness tracker. It is priced accordingly, and still has an array of features with Polar quality craftspersonship.
You can plan your workouts with the Ignite, or just let the watch do much of that planning for you. That's because the Ignite monitors your sleep, including how well you recover from activity. The watch's software will then suggest a new workout for you, tailored to your level of readiness. We wouldn't follow every single workout down to the last detail, but this feature is a good guide and a cool way to take some of the pressure off of your planning. You won't have to feel like you are hatching new plans all on your own.
The idea behind the Ignite is that it is less a sport-specific training tool, and more a central hub for helping you with overall wellness. With that in mind, the watch can track calories and summarize your movements after a group fitness session. GPS keeps track of your outdoor activities and makes it easy to revisit a favorite route later. All the logging and progress measuring comes through the Polar Flow app.
Finally, the Ignite offers a breathing exercise mode called Serene. This is proprietary to Polar. It gently guides you through progressive, mindful, relaxing breathing techniques, helping you recharge and unwind as it provides a meditation-like experience.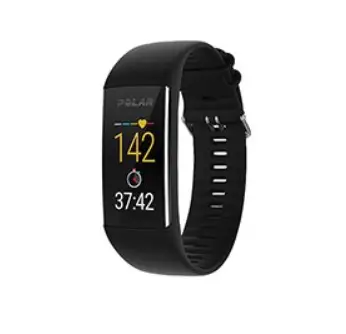 GPS when paired with phone
Smart Sleep tracker helps you get better rest
Band is flexible, thick, and secure
Continuous onboard heart rate
Several reviewers say battery life fell short
Our last Polar entry is a low priced fitness tracker that is thicker than any bracelet style device. It will give you feedback and guidance for all your cardio, group fitness, lifting and even yoga or pilates sessions.
Read more
While lacking the special features of the Ignite, the A370 will guide your workouts and activities, giving you suggestions based on your track record and assigned parameters. Heart rate tracking is built in, but this tracker needs phone pairing for GPS use. The rectangular slimline face blends in with the rubber polymer buckle closure wristband. The band is thick and secure, but not too chunky. It comes in four different colors.
There is an advanced sleep tracking feature, called Sleep Plus, which shows you optimal bedtimes, makes getting up easier, and generally aids you in improving sleep hygiene. We think this is useful because even those of us with active lifestyles will run out of steam quickly if we short ourselves on quality sleep.
Although the GPS mapping only works with a phone, the A370 has its own sensor that gives you speed and distance from the movement of your wrist. This capability includes both treadmill workouts and outdoor runs. We can't help but wonder, though, how accurate this is for Pilates, yoga, or plain old lifting. In those sports, your wrist may not move much or may even stay still, throwing off calorie burn measurements.
The A370 is an upgrade on Polar's older, but still available, A360. That watch did not have continuous heart rate, sleep plus, or GPS with or without a paired phone.
8

. Striiv Fusion Fitness Tracker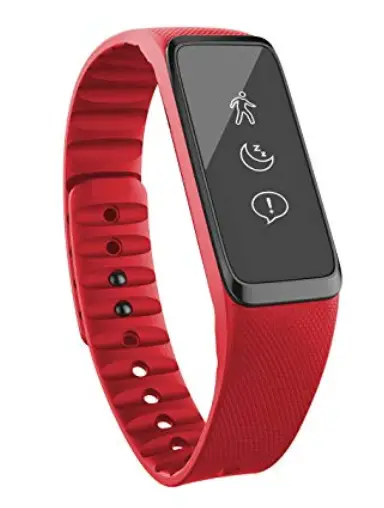 Excellent entry level tracker watch
Comes with three different bands
Large rectangular face
Includes sleep tools
Some light water resistance
No advanced features or "deep dive" analytics
Striiv is not a big name company, but their website, tech specs, and customer reviews rival any fitness tracker provider in terms of quality. That's especially exciting when you see how low some of their products are priced.
Read more
The Fusion gives you standard step, distance, and calorie metrics. There is also a sleep hygiene tracker, and you can review elapsed active time throughout and at the end of your day. This all comes in a slimline bracelet style package, with five choices for band color. The bands are inexpensive and also easy to trade out, so you could tailor the watch to each different outfit if you are fashion minded.
Rounding out the features, you get smartphone alerts, app notifications, and vibration alerts. You can pair with your phone or other streaming mobile devices to remote control your music. While not for swimming, the Fusion resists both sweat and light splashing. The battery is good for as long as five days on one charge, with no heart rate monitoring or GPS to drain power.
When you order new, you get the tracker face, 3 different colored bands, the stainless steel closure buckle, a cradle for charging, and a micro USB cable. You also get a hard copy user manual. The sporty looking band is another elastomer, making it durable, comfy, and heat-dissipating for cool long term wear.
9

. Morepro IP68 Smart Watch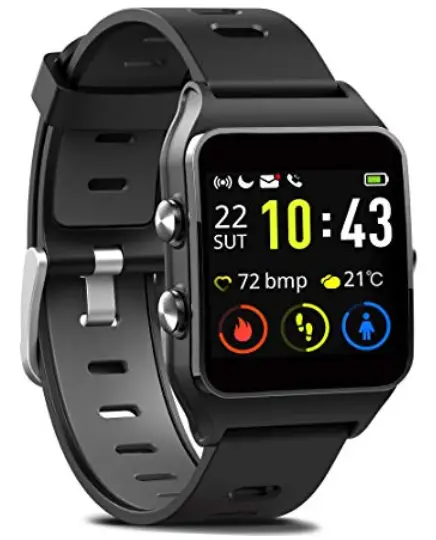 17 different sport modes
Always on heart monitor
Long lasting battery
GLONASS navigation supplements onboard GPS
Swimproof, with seven points of data for swim sports
No syncing with Google Fit
Watch may be too bulky for some
This is one of those products with a bewildering, nine-line long Amazon description that seemingly wants to convince you it can do anything. We sorted through all the verbiage and can say categorically that this is a reliable multisport watch from a company that is making itself known in the fitness watch universe.
Read more
In fact, the blocky, thick banded MorePro, with its brightly lit chunky face, was a number one new release at the time of this writing. Customer reviews are glowing, with users praising the watch for its comfort and simplicity. The screen goes to sleep, to conserve energy; you can bring it back during a long run just by rotating your wrist! It's one of the surprising innovations you get with the IP68.
Like its higher-priced Polar counterpart, the watch gives you both GPS and GLONASS navigation without smartphone pairing. The watch is swimproof, though definitely not for seawater, so leave it ashore if you go parasailing at the beach, you get seven points of data for pool swimming, including distance, calories, strokes, laps, and more. There's also an always-on heart rate sensor, with tools to help you stay in your target zone during cardio workouts.
The IP68 will pair with most iPhones and Android phones, but no tablets. The battery can last up to seven days on a charge, less if you use the GPS often. There is a proprietary mobile app, or you can sync with both Strava and Apple Health.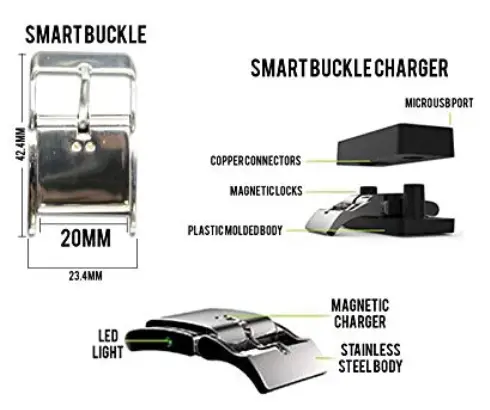 Looks like any watch clasp, but tracks activity
Works with most iPhone and Android phones
Light duty sleep tracker/activity tracker
LED phone forwarding alerts
No band, no screen, no advanced features
This is a quite unusual, one of a kind universal fit tracker with "patent pending" tech. It looks like the stainless steel clasp you would find on many ordinary wristwatches.
Read more
The buckle's trick is that it can attach to any watch (with a 20mm band) and convert it into a basic fitness watch. The buckle's gyroscope, minimalist design, and decent Amazon reviews keep it from being a novelty, though it doesn't pretend to be the best tracker you can buy.
The buckle will track your daily activity and also monitor your sleep. Since the buckle can't actually redesign a watch face, you need a proprietary mobile app to retrieve your data. The buckle is surprisingly resilient, with decent protection against dust, rust, water, and impact.
When you pair the buckle with your iPhone or Android phone, LED lights on the buckle act as alerts. Again, this is not the most full-featured tracker, and not sport-specific at all, but we still admire its cleverness and ability to help you work on goals if you cannot use your regular tracker for some reason. We also give it credit for helping you alleviate the "look at me, I'm wearing a fitness watch" syndrome that sometimes makes even us feel a bit self-conscious.
Criteria Used for Evaluation

Advanced Features
Yesterday's advanced features are today's taken for granted features.
For example, not that long ago, you needed a chest strap or something even bulkier to get heart rate. Sensors in cardio machine handles were a big innovation, and then companies like Polar pared the size and convenience factor down even more. It is hard to imagine paying more than about a hundred dollars for a fitness watch and not getting a wrist pulse sensor, at least.
GPS is another example. We can still remember stopping at isolated gas stations to ask directions during long walks, runs, and bike rides. Now, many athletes consider a watch that needs a whole phone just to activate GPS to be a slacker.
We carefully considered just how advanced and how baseline the features of each product were. Polar does not make any feature of poor wearables. It is not in their nature. But there is a substantial difference between the Vantage V Titan and the A370. One is not better or worse than the other, but it is a balancing act when deciding which product is the better value or will prove more useful to each individual athlete.

Application
Watches that try to be everything to everyone often end up with disappointing performance.
If one or two watch templates were enough to satisfy, Polar would not be offering triathlon watches, run watches, fitness trackers, and bike computers that look like mini smartphones. Also, there wouldn't be much room for odd innovations like the Smart Buckle. Competitive watchmakers work hard to provide for specific pursuits and experience levels while allowing for some overlap. After all, even hardcore runners need to have a lifting day to keep their legs strong.
We gave the highest rankings, then, to devices that had a clear purpose but also left room for users with interest in different activities. Often, the watch focus will be right in the name. With enough drive, and allowing for the learning curve, we believe anyone can wear, use, and benefit from a wearable in any price category.

Band
The band is the only thing separating your watch face from the ground or gym floor, so it is more than an afterthought.
Again, there are as many tastes in bands as there are users of fitness watches. We have included plastic polymer bands, silicone bands, thick and thin bands, and bands with different clasp styles. It pays to educate yourself and project how a band will feel, based on past experience, since many of us will purchase our equipment online. If you want those around you to see a traditional wristwatch when they shake your hand or greet you, that will be a different mission from finding a watch that is more like a bracelet.

Ease of Use
The idea that more and better features make a watch harder to use is a myth.
The only time this is true, maybe, is with commercial equipment. There are monitoring devices with such a specialized purpose that only someone with training will know how to use them. These are similar to fine-tuning devices used in auto shops. If you aren't a professional mechanic, chances are you don't need or want to know how to use a dynamometer.
We looked for products, both in the Polar catalog and elsewhere, that the widest range of readers would be able to pick up and utilize. It may be that all you want is a pedometer, something to help you meet a step goal to keep your heart healthy. We included base models for you. None of the wearables we found will be beyond the skill set of most prospective users, though.

Style
There is nothing wrong with taking form into account when evaluating a watch for function.
We wouldn't expect you to spend nearly a thousand dollars on a watch just because it has a band in your favorite color, of course. But we all have different personalities, and many of us cultivate certain looks in the gym or on the track. You may prefer Nike dry-fit tops, or you may keep it powerlifter in baggy sweats. Also, these watches are designed for you to wear all the time. That's how you get the most accurate data, and how you adjust training to meet your goals. We definitely want to help you find a watch that will blend in with your personal style, so we considered band type and width, blockiness and shape of the screen, button appearance, and even clasp style in our reviews.
Expert Interviews & Opinions
Most Important Criteria
(According to our experts opinion)
Experts Opinion
Editors Opinion
Users Opinion
By Default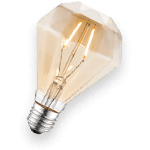 On Paying Premium Prices
Why would someone pay over five hundred dollars for a fitness watch?
The answer is, really, it's the same reason someone would pay a larger than average price for a car, a set of tools, or even a new home. With a company like Polar, you know that the extra money will be worth the sacrifice. A watch like the Vantage Titan will last you a lifetime, will never stop giving you the most accurate data possible, and will eventually become as much a part of your routine as your lucky race day shirt.
This doesn't mean you should spend that kind of money lightly. Read our review and plenty of others. Compare the official specs, from the Polar website, with those from similar competing products. Try the watch on at a retailer, if practical. Heck, ask Polar themselves why their watch is worth it. During the writing of this guide, we chatted with an employee when we needed help finding some of our background information. A company that lasts as long as Polar, and feels empowered to price its flagship products so high, did not get where it is by providing shoddy service. When you buy any Polar product, you are getting the company's legacy and know-how just as much as you are getting a tangible product.
A Brief History of Cycling Trackers
The technical name for a cycling tracker or bike computer is "cyclo-computer," a combination of cycle and computer. Since the early days, these gadgets displayed speed and trip data to the user. Our discussion here is about actual dedicated cycling trackers, not GPS watches that have a cycling mode.
An inventor named Curtis H. Veeder created the earliest known bike computer in 1895. He called it the Cyclometer. It was nothing more than a contraption mounted near the spokes, with a cable that connected to a simple odometer that the rider could see. The only data metric was distance, and the display calculated that with a formula using the number of wheel revolutions.
Veeder's invention led to many competing products, all pushing the envelope with more and more features, which led first to a speed monitor and finally to the extremely advanced units we have now.
It wasn't that long ago that bike computers still needed wires. There were sensors that clipped to the spokes, with thin cables running up to a mono-color LCD readout on the handlebars. Cables had to be checked and rechecked for tightness, and the entire system had to be recalibrated over time. For decades, this was the only way for road or race riders to measure their progress and set new goals.
Now, bike computers like the ones offered by Polar are full-fledged training tools, with no wires, and with all the data any cyclist could need right at their fingertips. The development of the modern cyclo-computer is a great example of how demand from the sport, coupled with the competitive nature of the industry, led to a series of greater and greater advancements and innovations. We see this pattern repeating itself in weight sets, cardio machines, sneakers, and even the surface, texture, and airtight qualities of sports balls.
Other Factors to Consider

Water Resistance
No fitness tracker is watertight, although some models that are just for swimmers come close. Even those cannot be submerged past certain depths or for certain amounts of time. If your sport is scuba diving, we're very sorry, but you will have to look elsewhere for performance monitoring.
When we talk about water resistance, with fitness trackers, we are talking about the watch's ability to withstand rain, the shower, or a pool workout. Although we did not review any swimmer specific watches, there is a number in our guide that can fill that role. And multisport watches will also often have a swim setting, with a good selection of metrics like laps, speed, and distance. If you are an occasional or more serious swimmer, it is very important that you research the waterproof or water-resistant ratings of prospective purchases. This includes understanding the limitations of each watch. The same holds true if you do a lot of outdoor activities and are regularly exposed to rain or very humid conditions.

Weight
Advances in smart circuit and microprocessor technology have made it possible for watches to weigh next to nothing, while still providing benefits unmatched by a desktop computer manufactured just twenty years ago. None of Polar's watches are excessively heavy. We did try to give you an idea of which watches you could live with and adapt to, and which ones you personally would find too heavy. If in doubt, remember that the average smartphone weighs about 140 grams or 5 ounces. You may go so far as to weigh your phone if you have a food scale. This will give you an idea of whether or not a model of watch will feel at home on your body.
Frequently Asked Questions
q:

Why do some of these watches have barometers?

a:

A barometer measures changes in outside air pressure. Some barometers are simple mechanical devices, while others are connected to large computers that can produce data and track long term air pressure changes over an entire region. No matter how simple or complex a barometer is, it always serves that same purpose of monitoring air pressure.

Changes in air pressure, in turn, can help predict changes in weather. So an outdoor athlete may really need a barometer, to make sure they are not facing inclement weather or to make preparations if that weather is unavoidable.

Another instrument found in specialty trackers is the altimeter. An altimeter measures how high or low above sea level you are at a certain location. Outdoor hikers or cyclists may need to know their altitude because oxygen levels are reduced at high altitudes. Sometimes a barometer and altimeter will be combined in a single sensor or unit.
q:

What exactly is PET, and how does it become yarn?

a:

PET is an abbreviation for polyethylene terephthalate. It is a polymer made from plasticine polymers and rubber. Bonded together, the polymer and rubber form a durable fiber that can be added to many different substances. Making yarn with PET reinforced fiber is a common practice. When the yarn is recycled, it can be used as part of a smartwatch band. The band will have the look and feel of fabric, with less of a textured surface, and will be almost impervious to weather and to staining.
q:

Why do I keep hearing "spring bar?" What is it?

a:

The spring bar is a tiny bar that holds a watch strap to the body of the watch or face. If you ever look at an ordinary wristwatch, you may be able to see the tiny clips in the spots where the straps meet the face on either side of the face.

The length of the spring bar is what determines the width of the band. One disadvantage of spring clip watches is that you need specialized tools to remove the strap. If you want a watch that you can easily change the look of, by using different colors and styles of the strap, you may want to choose a rubberized strap with a face that snaps into an opening in the rubber. You can change out the straps on a spring bar watch, but you will need specialized tools and may find it easier to take the watch to a jeweler.
q:

What are my options if I want a 100% natural band, with no polymers?

a:

You can find straps made from wood fiber on sites like Amazon. It may take some digging to find exactly what you are after. This becomes very difficult if you are not using a watch with spring bar straps. If you are, just look for a strap that matches the spring bar width. 22 millimeters is the most common thickness for spring bar straps.
q:

Isn't Smart Coaching just another buzzword?

a:

Not at all, even if it sounds like one. Polar's unique Smart Coaching is the feature that will monitor your heart rate and/or sleep patterns over time, then suggest workouts for you that will have the most beneficial and that will not cause you to overexert yourself. Smart Coach is backed by science. The Polar company is committed to research and lab-based advancements that will help its customers unlock their full potential while avoiding injury.
q:

What is Precision Prime heart rate?

a:

Precision Prime Heart Rate uses LED light to let the heart rate sensor "see" changes in the pressure and texture of your skin, where the skin and the sensor meet. When the volume of blood changes, as a result of your heart's pumping action, the sensor can actually tell when you have the most and least amounts of blood in the sensor area. Measuring the time between high volume and low volume gives the sensor extremely accurate and up to the minute heart rate data, which it then displays on demand so you can know your heart rate at all times.
Subscribe to our newsletter