Best Fitness Tracker with GPS
last updated:
May 19, 2020
The days of running with a simple stopwatch are over. Today's wearable tech is made of powerful CPUs that can measure precise distance and help you find your way home if you roam far from it. These powerful, portable GPS units can also keep track of your heart rate and calories burned, while gently nudging you to step up your game or take it easy as needed.
Serious runners, cyclists, hikers, walkers, and even skaters can see an improved cardiovascular performance in a short amount of time with a fitness tracker with GPS. In this article, we break down the features and performance figures you need to find the device that will fit you like a digitally enhanced glove.
This is the best product on our list that is currently in stock: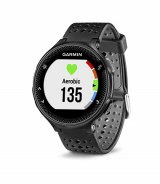 Garmin Forerunner 235
Why is it better?
Onboard heart rate monitor
Some advanced features at a lower price
Backlit screen for nighttime use
Can track other activities besides run/cycle
In a
Hurry? Editors choice: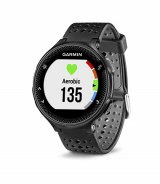 Test Winner: Garmin Forerunner 235

42
Researched Sources
8k
Reviews Considered
16
Hours Researching
14
Products Evaluated
Versatility
Weather Resistance
Visibility
Features
Ease of Use
By Default
10 Best GPS Fitness Trackers
Criteria Used for Evaluation

Versatility
Having one machine that does the job of two is always good.
A GPS fitness watch, for the most part, exists to record your workout data and, sometimes, get you back home from an extended outing.
Where is the versatility in such a single-minded device?
The answer is that fitness trackers can have almost infinite variations in appearance, wear, comfort, user input, display function, size, data points, and at least a dozen other areas. We want to help you find the best fitness tracker watch that will do the things you need the most. That might just be running. Or it might be cycling and outdoor sports. Maybe you want a step tracker and sleep monitor.
Whatever the case, meeting your goals will usually mean combining two or more features and functions. A versatile tracker will be able to do that for you.

Weather Resistance
You need a fitness tracker that will perform through anything nature has to offer.
Weather resistance is a pretty fundamental quality for fitness trackers. Users will take them outside, even if it's just to wear from the house to the gym. And if you use yours as a step tracker, you typically have to keep it on your person the whole time you are awake.
So, in our reviews, we looked for manufacturers who made the weather-resistant specs prominent. We looked for watches with easy to find water resistance ratings. Rain can be just as damaging to electronics as a dip in the pool.
Weather resistance is part of being able to read the screen, too. If you are outside and the wind picks up, will it blow grit on the face of your fitness watch? It could happen, and if you don't have a scratchproof screen, it's not grit proof either. We even looked at what manufacturers did to let you read your fitness watch in the dark or in direct sunlight. All of these factors went into our scores for weather resistance.

Visibility
The data does not do any good if you cannot see it.
Visibility includes screen brightness, extra lighting, size of the display and digits, and sometimes the color of the band.
Band color can be important if you know you lose things. Some of us have that tendency. You can be proactive with a brightly colored band that will be easier to spot. Or you may prefer a dark band that will blend in with your clothing, like a regular watch.
Backlit displays are a miraculous thing. Imagine if your phone were only legible during the day. Your fitness tracker should be just as easy to use, in darkness, as your phone is. We looked for fitness watches that included extra lighting.
The resolution, in pixels, is important too. Low-resolution screens will be harder to read. Some screens are narrow enough that numbers will be stacked on top of each other. If you are farsighted or use corrective lenses, you may want a bigger display with numbers that are easier to track.

Features
Features are almost a given with today's fitness equipment. Even basic things, like footballs, have points of difference that can affect the price and, in turn, your buying decision.
With technology growing at a mad pace, GPS fitness trackers have almost endless options for features. Part of our mission with these reviews is to show you these features, across different units, so you can decide which features are important to you. You do not need to pay extra for something you will never use.
For example, there are GPS fitness watches that can tell you how many seconds your feet spent off the ground during a run. This is something a marathoner would need, but a 5K or treadmill runner would not. There is no reason to spend extra money on something you cannot use, or increase the complexity of going for a simple workout.
Expert Interviews & Opinions
Most Important Criteria
(According to our experts opinion)
Experts Opinion
Editors Opinion
Users Opinion
By Default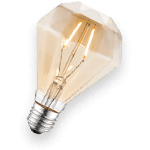 Clean That Screen
Just because the screen on a GPS fitness watch is scratchproof doesn't mean it can never be damaged. It still needs your care and attention.
For most fitness tracker screens, all you need is a clean lint-free cloth. Make sure the cloth is only ever used for cleaning the screen, and that it stays in a drawer where dust won't have a chance to reach it when you are not using it. Simply rub the cloth over your screen, briefly, in a circular motion. Be gentle. You don't want grit or particles on the screen gouging into its surface.
A microfiber cloth is the best thing for this purpose.
If there are stubborn smudges or dark spots on the phone, you can wet the corner of the cloth with a tiny bit of freshwater and rub that over the spot a few times. Use the dry part of the cloth to thoroughly dry the screen when you are done. If you are ever unsure of how to clean your fitness tracker screen, call the manufacturer.
Don't Forget Your Fitness Tracker
Fitness trackers give their most effective data when they are worn. If you invest the money in one, do yourself a favor and wear it all the time, day in and day out. Do this at least at first, so the tracker can give you accurate calorie, step, and sleep information. Knowing these numbers is the key to developing healthier habits.
You might go so far as to motivate yourself with a bracelet or other piece of jewelry that matches or compliments your fitness tracker. If you make the device part of your look, you will be more likely to wear it consistently.
If your device has a heart rate sensor, pay attention to what it says, too. Your heart rate is one of the most important pieces of overall fitness. If you are pushing yourself too hard, risking exhaustion, or worse, the fitness tracker will show you that sooner, rather than later, so you can make adjustments before any damage sets in.
Other Factors to Consider

Capacity
Capacity here simply means how many hours or days worth of data a fitness tracker can hold. Some of the less expensive ones can hold two weeks of data. Others can hold more. Regardless of how much memory your fitness tracker has, you should be downloading your data to another device, one with more memory. You can use it to analyze long term trends or to celebrate accomplishments by seeing how much slower you ran a year ago.

Apps
Many fitness trackers can pair with mobile apps, and we think this is fine. The two devices can sync, and your phone can act as a backup to the tracker. Also, sometimes these mobile apps have a social component or can enable you to program routines into the fitness tracker. Then you can go on an adventure later.
Some fitness trackers will not do much of anything without a proprietary app. The apps are free, so it isn't that big of a deal, but we also think you should have options. You may not want another app on your phone. So we have been careful to say, in our reviews, when a watch needs an app and when the apps are optional enhancements.
Frequently Asked Questions
q:

Why would I need a fitness tracker?

a:

Fitness trackers, used properly, are an effective way to break stubborn bad habits, like procrastinating on your workouts or skimping on sleep. They provide the numbers, so the facts are unavoidable. Also, by having a record of your progress in your favorite activity over time, you can decide what to tweak and adjust to your fitness goals.
q:

Can't I use a free app on my phone?

a:

Of course, you can. But there may be times when you want to be away from the phone to work out. At the gym, you may want to put the phone in a locker. Outside, on the trail, you may not want to be interrupted by calls or messages as you enjoy nature. For these occasions, you will still have a record of your movement because the watch will be on your body.

Another disadvantage, with the mobile app, is that even the best free mobile app will not measure heart rate. Heart rate is one of the most important metrics of overall health and wellness because your heart has such an important job. To make sure you are working out effectively, in or around your target heart rate zone, a fitness tracker becomes necessary.
q:

Do I need GPS?

a:

We think you do, for accuracy and safety. It will cost more money, but it can also help you get back home if you go on a long run or walk. Also, some GPS watches will let your friends or loved ones track you in real-time (with your consent). If anything happens, they will be able to respond faster.

Of course, if all of your outside jaunts are local, with familiar trails or parks, you really may not need GPS. The accelerometer in the device will give you fairly accurate information all by itself.
q:

Can I change my own battery in a fitness tracker?

a:

Probably not. Typically the tiny batteries are not in a place accessible to the user. When the battery goes dead and won't charge, you will need to take the whole watch to an authorized dealer or send it back to the manufacturer for battery replacement.

The good news is that the battery in your fitness watch will last a year or longer. Check the owner's manual for your specific battery life.
q:

Isn't a fitness tracker the same thing as a smart watch?

a:

This is a confusing topic. There is a lot of overlap between what the smartwatch does and what your fitness tracker does. But it all comes down to one key difference: you cannot communicate with others on a fitness tracker with GPS. You can see notifications for messages and calls, but you cannot respond. With a smartwatch, you can.
Subscribe to our newsletter