Best Wireless Fitness Tracker Review 2023
last updated:
Jan 07, 2021
The wireless activity tracker can empower any fitness enthusiast to be their own trainer. With them, we can track and analyze the body's reaction to exercise. We can graph our heart rate response, monitor our calories burned, and work on our sleep patterns. A small fitness bracelet can help you achieve all this, and often at an affordable price
Wearing a Bluetooth activity tracker will not make you fitter. But it can get you excited about achieving specific daily exercise-related goals. This could be just what you need to fast track you towards attaining the level of health that you want.
In this article, we will present you with the 10 best wireless activity trackers on the 2019 market. Our goal, as always, is to help you make an informed decision and purchase the device that is just right for you and your life.
In a Hurry? The test winner after 20 hrs of research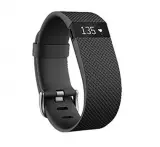 FitBit Charge HR
Why is it better?
Features a floors climbed tracking feature
Smart Track features detects your form of exercise
Water resistant to 10 meters
Menus easy to navigate
30
Researched Sources
12749
Reviews Considered
20
Hours Researching
10
Products Evaluated
Band
Battery Life
Comfort
Ease of Use
Value
By Default
Best 10 Wireless Fitness Trackers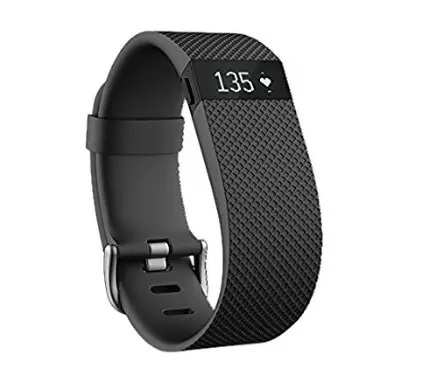 Features a floors climbed tracking feature
Smart Track features detects your form of exercise
Water resistant to 10 meters
Menus easy to navigate
The predecessor to the FitBit Charge HR was recalled for causing skin irritation. The Charge eliminates this problem to provide one of the best step and calorie counters available.
Read more
The Charge comes in two variations. Both have an identical display but the Charge HR comes with a built-in heart rate monitor. This comes at an increased price, but it is well worth it if you are after a more complete picture of your health.
The FitBit Charge HR has a monochrome OLED display. The display is small but easy to read. As well as measuring your steps taken, calories consumed and distance traveled, the Charge HR includes an altimeter to allow it to track the floors you climb. The Charge HR is water resistant to 10 meters and will give around 5 days of life before you need to recharge the battery.
A cool feature of the Charge HR is its SmartTrack feature. Smart Track will automatically identify the activity type you are engaged in and track your progress accordingly. There's no need to go through a menu and pick your current activity.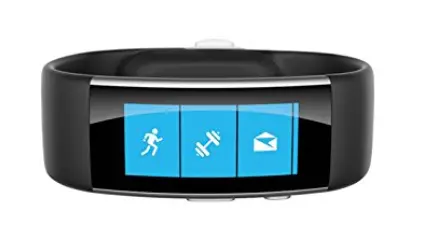 11 different environmental sensors
Tracks most outdoor activities
Brightly lit interactive display
Thick comfy band, stays on
The first generation of the Microsoft band was famously ugly and uncomfortable, but this one has received a complete overhaul and makeover.
Read more
The Band uses advanced tech, including a whopping 11 activity sensors. This means it is quite versatile for all your different athletic pursuits. The watch will integrate with Windows, Android, and iPhone mobile phones.
The watch comes in small, medium, and large sizes. You have to measure your wrist before ordering if you are not buying at a brick and mortar store. The watch has an always-on heart rate monitor, and will also give you calories burned and full analysis on your quality of sleep. There are manually selected modes for most outdoor cardio activities, and also for golf.
Your phone can send the watch notifications for calls, emails, texts, and even calendar events.
Those 11 sensors we mentioned are really what makes the Band special. You get a GPS tracker, a barometer for atmospheric pressure, a UV monitor, and more. You could take this watch to the jungle, or on a sailboat, and find it just as useful in either setting. The watch talks to Microsoft Health, too, letting it send you insights and areas of improvement as well as goal tracking.
3

. Garmin VIVOFIT 2 / VIVOSMART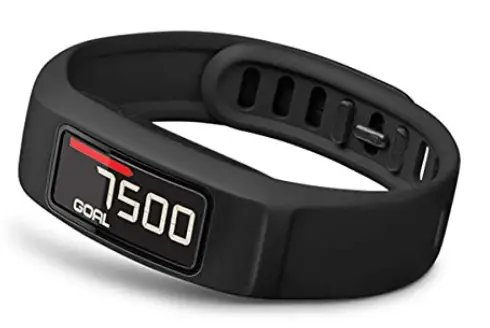 Quite a good price for so many features
Enormous display
Batteries last a year
Will set goals for you based on patterns
No backlight for the screen
The biggest selling point of the Garmin VivoFit 2 is the incredible battery life, which lasts an entire year under normal operating conditions.
Read more
The VivoFit 2 offers more functionality than the first-gen VivoFit. It controls caller ID, phone notifications, and email alerts. The display lets you clearly read the data on it in all light conditions. It does not come with a backlight, so you will need a flashlight or other tool to read it in the dark
The watch will automatically determine your levels of activity. It then sets goals for you, based around what you are and are not doing. An inactivity bar pokes you with a prompt when you have been sitting too long, according to your own parameters. ANT Plus technology allows you to pair the Garmin VivoFit 2 with a chest-based heart rate monitor.
Though there is no onboard heart rate monitor, you can still track your daily steps, get feedback on sleep patterns, and see your calories and distance each day. Two CR1632 batteries, the secret behind that 12 months of life, are not rechargeable but are replaceable.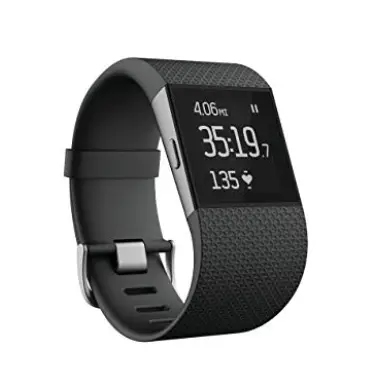 10 days battery life
Good for serious runners
Reasonable price
Large scratch resistant screen
May not be best if you are not a runner
The Surge is the most powerful FitBit to date, offering GPS tracking of your runs and bike rides, real-time workout stats, and GPS heart monitoring.
Read more
It is a hybrid--part GPS running watch, part all around tracking tool for more casual users. It may not be the most attractive wearable, but the stepped-up specs and touch screen make it the most fitness-focused device on our top ten list. FitBit, in a show of ultimate confidence, even calls this the Super Fitness Watch on its website.
Setting up and staying on top of your target heart rate is easy with this watch. It measures your sedentary time right along with your daily movement. You can track a few different outdoor activities and, though you can't use the Surge as a media device, you can pair it with your phone or tablet to control playback.
The Surge will provide you with continuous heart rate monitoring. You also get automatic sleep monitoring, so you don't have to manually input it each night. The sleep tracking of the Surge is superior to any other FitBit product, and pairs with the FitBit app, which will provide you with very detailed sleep analysis. The Surge also offers superior battery life, going up to ten days without needing a charge.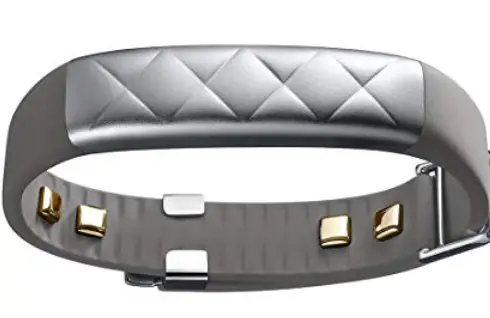 Comfortable and stylish
Band has a secure clasp
All day activity tracker
Syncs with your phone
Not a richly featured watch
In stark contrast to the runner-centered FitBit Surge, JawBone is in the market of lifestyle tracking.
Read more
This means the watch's purpose is to monitor your daily routines and activity, not necessarily specific workouts. The stylish UP3 is a comfortable watch you'd be happy to wear 24/7, and you can even accessorize. The bands are slim, yet rich in advanced sensors. Actually, the UP3 looks more like a piece of jewelry than a fitness watch.
Pro tip--reviewers suggest you get the black instead of the sandstone band, as the latter picks up dirt and stains too easily.
An innovative feature of the UP2 and UP3 is JawBone's Smart Coach feature. It will compare your actual results to your goals and give you an analysis and will provide you with extra information about your activity. The UP3 includes a heart rate monitor.
The watch weighs just seven ounces and comes with an A battery that will need to be replaced. The UP3 pairs with an app on your smartphone for syncing and displaying data.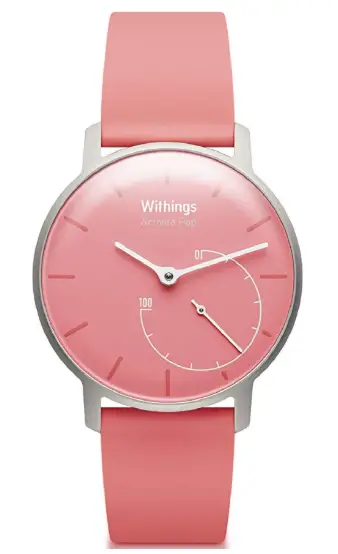 Extremely simple operation
150 feet water resistance
Cool throwback look
Silent alarm
Watch has been discontinued
The Withings Activite Pop is a stylish, minimalist looking French designed watch with fitness tracking built in.
Read more
It allows you to measure your progress toward your daily step goal. It has a smart, modern design and pairs with a full-featured mobile app. The Pop is waterproof and will monitor your swim activity. For a premium watch, you can opt for their metal and glass version. The plastic band model, however, has almost identical functionality for less than half the cost.
The Withings Activity Pop has great battery life; you should be able to get 8 months out of a single battery. This wireless activity tracker is exceptionally accurate in its time, distance, and calorie burn each day. The watch also tells time! Nothing noteworthy about that, except that the quirky watch has an old school analog display and moving hands. And, to top it all off, the watch has 150 feet of water resistance.
For all its appeal, Withings no longer manufactures or supports this watch. However, there is an updated version, the Withings Activite Pop, which we will take a look at next.
7

. Withings Move Hybrid Smartwatch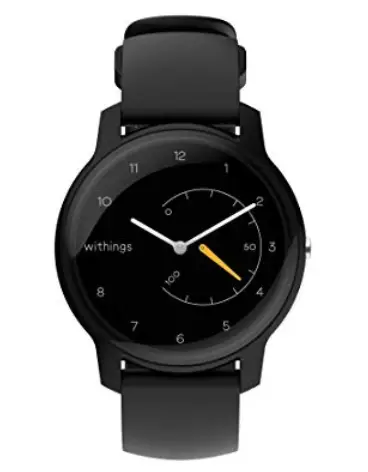 Has a cool retro look
Full functional analog timepiece
Silent alarm and smart alarm
Generates a post-walk GPS map
The band is plastic, may not be durable enough
Like its ancestor, the Activite Pop, the Move Hybrid is a watch that looks retro but packs modern technology for your fitness goals.
Read more
This time around, you get a whole year and a half on the battery under typical use. The watch is an activity tracker that also has GPS and an onboard sleep monitor. The watch is water resistant to a depth of 50 meters. The durable plastic band comes in an array of pastel colors to choose from.
Under that unassuming analog face, this watch tracks a full 10 different outdoor fitness pursuits. You can also track your steps and calories to stay on target. The sleep suite includes a silent alarm and a smart alarm that wakes you during light sleep cycle to make sure you get enough rest and can wake easily.
The paired mobile app is called Health Mate, and it works on most smartphones. After a long walk, run, or hike, you can push a button and get a map of your route on the phone screen. Finally, a big draw is the automatic mode changer. You can simply start dancing, cycling, doing yoga or most anything else, and the watch will figure out what you are doing and start feeding you data.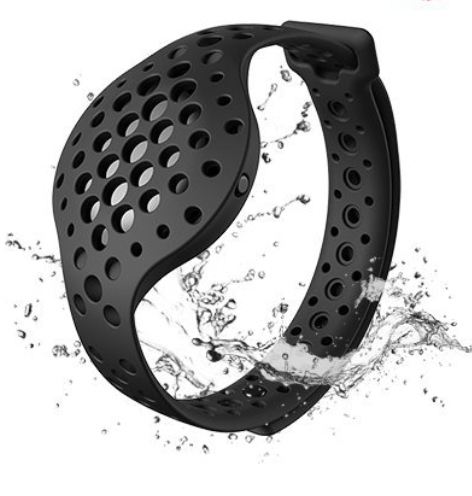 Gives audio feedback/coaching
Waterproof for swimming
Has a library of workouts
Advanced swimming analytics
Designed with swimmers in mind-may not be the best for other sports
This device is small, lightweight and super simple to operate. In addition to providing an all-day activity and fitness tracker, it will give very detailed workout analytics.
Read more
The device is waterproof, allowing you to swim with the MOOV on your wrist. It tracks your running, cycling, swimming, kickboxing, and body weight workouts, guiding you through each of them with optional audio coaching.
The Moov Now has a very good coaching feature. The Moov app features a range of workouts that coach you through each move. There's a 'Get toned in under 10 minutes' workout. The device will guide you through with video clips of each exercise. It will even monitor your performance and give you feedback on how you went. You are able to progress through more than a hundred levels of activity to give you the ultimate in progressive resistance.
The Moov coaching feature will also coach you through your running, cycling, swimming and boxing workouts. When you run and cycle, the device will need to be strapped to your ankle. The Moov will provide you with voice prompts giving you training advice.
The MOOV has very good battery life, giving you up to 6 months charge before the watch type battery has to be replaced.​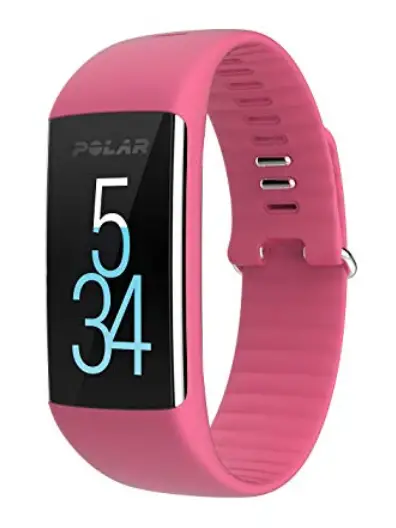 Has a personal coaching feature
Large and easy to use touch screen
Waterproof
Has a simple mode if you just need calories
Band may be hard to remove
Rounding out our list, favorite maker Polar offers this lightweight, sporty watch with its own wrist heart rate monitor.
Read more
The Polar A360 has a built-in optical heart rate sensor. You can also connect an external Bluetooth chest heart rate monitor. Polar lets you track all sorts of workouts, from strength training to running and cycling. You can also take advantage of personalized guidance, based on your target heart rate and level of activity. The touch screen is big, vibrant, and simple to use.
An inactivity alert will vibrate when you have been sedentary for too long. There is also a proprietary built-in optical heart rate sensor on the back side of the watch that gives you an accurate reading of your heart rate. The heart rate function will allow you to set and work within specific heart rate zones. You can also pair the A360 with Polar's H7 chest based heart rate monitor for an even more accurate heart rate reading.
The Polar's wristband, which comes in several colors, is waterproof and easy to swap out. You are able to get phone notifications if you desire.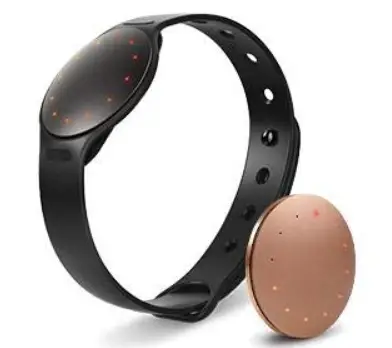 Smart device enabled
Waterproof
Stylish design
Simple, comfortable band
Some might prefer a traditional face/readout
For our money, the sci-fi looking Misfit Shine 2 is the most stylish and least conventional fitness tracker that can still give you useful data and help inspire you to work out.
Read more
It comes in several colors, and Jawbone makes accessories for it, so the watch is both a useful tool and a cool piece of jewelry. The battery life is six months, and you do not have to charge the Shine 2.
The watch also has a smart button, to let you remote control connected tech in your home. Instead of a display screen, the Shine features 12 LED lights that illuminate in patterns to show your progress towards goals. The construction of the watch is sturdy aluminum with glass reinforced polycarbonate.
The CPU in this watch got an upgrade from the Shine 1. Extras include both an accelerometer and magnetometer as well as a touch sensor and standard Bluetooth connectivity. You get steps, distance, calories, and a sleep monitor with the watch. Best of all for many users, the Misfit Shine 2 is waterproof so you can wear it during swimming.
Criteria Used for Evaluation

Band
The watch has to stay on in all conditions.
If the band comes undone, or if it is too uncomfortable for you to wear, the watch will not be able to track your activity and will not be effective.
Bands can be made of silicone, plastic, nylon compounds, or, sometimes, leather. They can be small and narrow, giving the watch a bracelet look, or they can be thick, so you never forget you are wearing a fitness watch.
We encourage you to examine band type, closures, thickness, material, and, of course, the size you need. There is some consistency across brands, but often, you need to check the provided sizing chart in order to get a tight fit that won't move while also not constricting you or making you sweat.

Battery Life
Nothing is worse than a dead battery in the middle of a long workout.
That's because you can lose data. You may make a significant gain, for example, your fastest mile, and not have a record of it if your watch stopped working.
We found a surprising number of watches with batteries that did not need to charge. Instead, most of them use small batteries, like the ones used in traditional watches. These batteries last seemingly forever. We found an 8-month battery, a one-year battery, and even a year and a half battery. Battery life is approximate, of course, and may go down if you use the GPS frequently. Still, we are very happy that there are so many options, for battery type, that our readers can take advantage of.

Comfort
The watch should feel good, because if you use it properly it will rarely come off your wrist.
Fitness watches are designed to be in close proximity, during activity, so that they can track your movements, heart rate, calorie burn, and other metrics. Many of us even wear the watch to bed, for sleep feedback. The right watch can help you get motivated to move, and can also help you rest at the end of your day.
So, since the watch is as close to you as a second skin, we want to make sure you know what will be the most comfortable for you. You may want a thin line watch that you can easily hide under clothing. Or maybe you prefer something thicker and more traditional looking. Either way, we think we did a good job here of reviewing watches with a few different types of bands.

Ease of Use
If the watch is hard to use, it becomes obtrusive.
You do not want an obtrusive watch, because the watch's job is to make itself scarce. It should never interfere with your daily activities. Ideally, you will not know it is there until you have to either put it in a workout mode or check your metrics periodically.
When you do look at that watch, you need something you can navigate quickly. You need to be able to find calories, steps, heart rate, floors climbed, or whatever other metrics you are after. The more buttons you have to push, and the more screens you have to go through, the less convenient using the watch becomes.

Value
You can find a fitness watch at almost any price point these days.
The technology has come a long way, and manufacturers have gotten smarter about knowing which features users want. There are basic watches out there that will help you motivate yourself and make a big difference, and that is not so expensive that you are afraid of damaging them.
On the other end, there are watches that cost three hundred dollars or more. They will have special features, like watches made just for runners who need deep data like gait analysis. For a marathon or other long-distance runner, these advanced watches are indispensable and worth every penny. What represents a good value to one user may be a serious loss for another.
Expert Interviews & Opinions
Most Important Criteria
(According to our experts opinion)
Experts Opinion
Editors Opinion
Users Opinion
By Default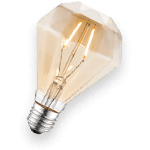 Getting The Most Out of Your Tracker
The best fitness trackers can tell you almost anything about your level of activity. But sometimes, all that data gets to be too much. You should not be going to the tracker compulsively, the way many of us do with technology. You should be letting it do its job, maybe looking at it a few set times, and of course, using it to guide your activity according to your progress. When you hit a plateau and are unable to move forward in your fitness plans, the watch may know before you do.
Since too much data has its own problems, we suggest you pick one data point and look at that closely each day. For example, maybe you want to get 5,000 steps a day for heart health. After a while, you will be able to adjust the amount of time you spend walking, knowing what will and will not get you to 5000. You tell the watch what you most need, and then let it guide you. We also suggest turning off features you do not need. Just because it came with the watch does not mean you have to use it.
Better and Better
We talked earlier about how fitness trackers and watches have improved quite a bit in a relatively short amount of time. Let's look at some of the specific benchmarks these watches have risen to and exceeded.
Longer battery life is a big one. The less time your watch is down for charging, the more useful it is to you. With non-replaceable batteries, you do still have to pay attention for signs of a weak battery. The worst time to replace a battery is when you are outside or at the gym and do not have a battery.
The software has improved. In the past, we were happy to have a simple pedometer that approximated our steps according to our stride length that we plugged in. Now, we have pedometers, activity trackers, virtual coaches, communication devices, and media players, all in the same small package. When watches that could talk to mobile apps came about, this was also a big step.
Finally, today's watches are just nicer to look at and feel more natural on your wrist before. Whereas first-generation trackers were clunky and needed frequent readjustment, the ones available today will go easy on your skin and will not get in your way, for most jobs or daily routines.
Other Factors to Consider

Watch Face
The face of any watch is important. It helps determine the outward appearance of the watch, the way it looks to others and how well it matches your wardrobe. The face should also be scratchproof. Life happens, and no material is perfect, but you should be able to wipe the screen off with a lens cloth and still read the display as clearly as when you first put on the watch.
Screen size, brightness, and even the layout of letters, numbers, and icons are all things you will want to pay attention to when comparison shopping for fitness trackers or watches.

Weather Resistance
Weather resistance refers to waterproofing and also water resistance. Sensitivity to dust is also part of weather resistance. You need a watch you can wear if it rains during an outside adventure. You also need one that will not let in dust. Dust and debris can damage the circuitry inside a watch. Remember that some watches, like the Moov, are made for certain environments. The Moov, as an example, is for swimming. Runner's watches will have more weatherproofing features since runners spend a lot of time on trails or tracks. If your main activity is yoga, you probably do not need a heavy duty all weather watch.
Frequently Asked Questions
q:

What is the best way to learn the settings in my new tracker?

a:

We are really not sure there is the best way because everyone learns differently. However, we do suggest reading the user's manual. We know it can be dry and boring, but there are many features on your new tracker that must be enabled and dialed in if you want accurate data. Many of these features are not intuitive, so you may not know to even look for them if you have not read the manual.

Other things you can do include visiting the maker's website, reading reviews from other users. and finding YouTube videos specific to users of your fitness tracker.
q:

What's the difference between a fitness tracker and a fitness watch?

a:

There really isn't. The terms are more or less interchangeable. However, there is definitely a difference between a fitness tracker and a smartwatch. A smartwatch usually includes a fitness tracker, but that is just one of the things it can do. Think of a smartwatch as a laptop computer you can wear. Trackers are computers, too, but typically they are designed just for fitness and not much else.
q:

What will I miss if my fitness tracker doesn't have Bluetooth?

a:

The Bluetooth is what allows the tracker to pair with the fitness app on your phone, to store and share your fitness metrics. Without Bluetooth, you are limited to whatever data tools are available on the watch. Also, many of the mobile apps will have videos, coaching, and other features that are not available on the phone. We support everyone using only the tracker that they need, so, if you do not need Bluetooth, you can get a watch without it and save the extra steps of downloading and reviewing an app on your phone.
q:

Do fitness trackers really help?

a:

They can if you view them as a stool to augment what you would have been doing anyway. If you are expecting a fitness watch to get you exercising more, you may be disappointed. The watch can certainly give you motivation, but you can also always just turn it off if you don't want an alert telling you to move.

You can get the best results by reviewing and using the data the watch provides. Without that, you will not know where you have made progress and where you need to step it up.
q:

Why are there so many different activity modes on my new watch?

a:

That is because running, cycling, swimming, dancing, horseback riding and all the other fun activities you can set on the tracker all burn different amounts of calories. Running always burns more calories in the same amount of time than walking does, so you want a watch that knows the difference and can keep counting your calories accurately.
Subscribe to our newsletter