Best Watches and Activity Trackers for Runners
last updated:
Jan 20, 2020
As a runner, you have activity tracking needs that go beyond those of the average fitness enthusiast. You need a wireless tracking device that can provide you with the detailed feedback required to make you a better athlete. While there are dozens of devices out there that claiming to give runners all the feedback they need to succeed, not all of them measure up.
In this article, we'll shine a spotlight on the best sports watches and the best activity trackers for runners.
This is the best product on our list that is currently in stock: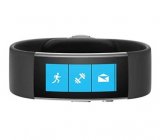 Microsoft Band 2
Why is it better?
Connects to iPhone, Android or Windows phone
Continuous heart rate monitor
Get notifications from phone
25
Researched Sources
12k
Reviews Considered
20
Hours Researching
15
Products Evaluated
Features
Ease of Use
Versatility
Effectiveness
Durability
By Default
10 Best Fitness Watches For Runners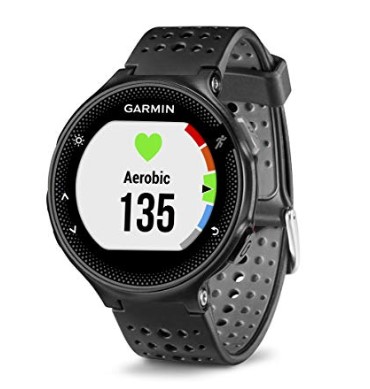 Large easy to read display
Smart notifications
Long battery life
The Garmin ForeRunner 235 is a premium watch for dedicated runners. It has a GPS and a wrist-based heart rate. The display is designed to be seen even in bright sunlight. You can customize your watch with your training. Audio prompts from your smartphone that includes laps and lap times. You will also be able to see incoming email, text, calls, and calendar reminders. This watch has a good battery life and is fantastic at tracking your activity.
Read more
The Garmin ForeRunner 235 is the less beefed up runner's watch from Garmin. Unlike the 630 it is not a touchscreen device. You have 5 buttons as controls. The 235 will measure your heart rate on your wrist. It does this by way of an elevated heart rate sensor. This technology is proprietary to Garmin. The sensor will give you accurate results for running, walking and cycling. However, it is not overly reliable for weight training or Crossfit type exercises. You do have the option, though, of pairing the 235 with any ANT Plus chest strap heart rate monitor.
The optical heart rate sensor runs all day long, so you are able to get constant heart rate monitoring with this device. The Garmin ForeRunner 235 is water-resistant to 50 meters. That means that you don't have to take it off when you jump into the water. The watch, though, does not track any of your swimming activities, which means that it cannot be used to collect your triathlon data.
This watch is so lightweight that you will hardly even know that it is on your wrist. The screen is much larger than the former 220 and now features a high-resolution display. It is clear, crisp and multicolor. It also comes with a backlight so you can view it at night.
Syncing to your Smartphone is by way of Bluetooth 4.0 or via a USB to PC or Mac web app. Even though Garmin claims that you'll get a full 7 days battery life from the 235, the heart rate sensor tends to soak up a lot of juice. You are more likely to find yourself recharging after 3-4 days.
​As an activity and sleep tracker, ForeRunner 235 will monitor your steps taken, calories, distance traveled, heart rate and sleep activity. It has a cool auto-goal feature to custom your goals to your current activity level, features move alerts and a move bar and have daily alarms.
​As a sports watch, the 235 will track all of your running workouts. It will map your route, provide details on your pace, speed and distance, and your running cadence. You will also get a VO2 max estimate as well as your distance and pace when running indoors.
In addition to GPS, the 235 has GLONASS. There is no Ultra Track feature, however, on the 235. This watch has built-in dedicated features for cycling, which you can pair with a speed and cadence sensor.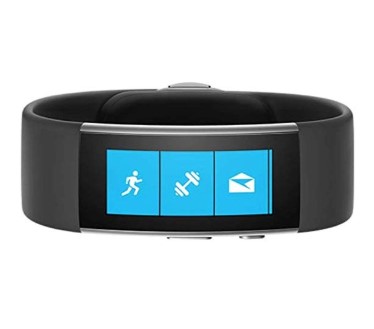 Connects to iPhone, Android or Windows phone
Continuous heart rate monitor
Get notifications from phone
The band is not very durable
The Microsoft Band 2 continuously tracks your heart rate, how many calories you burn, and the quality of your sleep. It works with iPhone, Andriod, or Windows Phone. You can get email, calls, texts, and calendar alerts on the go. Use this watch to track running, golf, biking, or other activities.
Read more
The Microsoft Band 2 has made some major design improvements over the original Band. It now has a full color, touch screen curved display that is very clear to view and easy to use. The new band is also far more flexible. The watch now has a round silhouette, making it far more comfortable to wear on the wrist. The upgraded display is fitted with Gorilla Glass 3, meaning that you no longer require a screen protector.
The Microsoft Band 2 has an amazing 11 different sensors built into it. It has an optical heart rate sensor, an accelerometer, a gyrometer, a GPS, ambient light, skin temperature, a capacitive, galvanic skin, UV sensor, microphone and barometer sensors. It also has a vibration motor for alarms.
Microsoft has impressive software both on the device and on the mobile app. Microsoft Band 2 is one of the few devices on the market that works on all 3 major platforms. The on-device software is easy to use and it is customizable.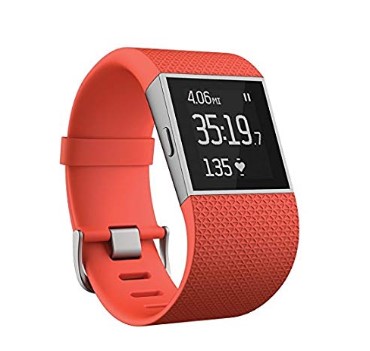 Continuous heart rate monitoring
Water resistance up to 50 meters
Provides GPS location
The band is not very durable
The Fitbit Surge is the luxury Fitbit model. It features continuous heart rate monitoring so you can keep track of your workout intensity and training zones without worrying about chest straps. It tracks your activity all day and keeps accurate records for you. Track your steps, how many calories you burn, how many floors you have climbed, and how many minutes you have been active. The continuous heart rate monitoring tracks how intense you work out.
Read more
The Surge is Fitbit's highest-end device. It is water resistant up to 50 meters. It tracks your all-day activity, your sleep, your sleep quality, your REM sleep, your continuous heart rate, and your resting heart rate. It will also provide your GPS location and control your music playback. Fitbit market the Surge as their superwatch.
The Surge has an ambient sensor on the front which will tell if it is dark or light out, and will automatically turn on or off the backlight. It will also relay your phone call and text message notifications. The device fits comfortable on the wrist and has a secure, rugged clasp. Its band is made of soft touch rubber. The display is small and is navigated by two buttons on the right side of the device. You also swipe through the touchscreen to get to the page you want.
On the underside of the Surge, you have the heart rate sensor and the proprietary charging port. The heart rate monitor is always on, meaning that your heart rate is constantly being monitored. This is great when you're exercising, as you'll probably want to know what your heart rate is consistent. However, it does tend to churn through battery power.
The Surge is one of the best devices to feature all day fitness tracking. The battery on the Surge will last for about 5 days. Some people may find that the Surge is a little too big and bulky. It also lacks some of the high-end features that serious runners may be looking for, such as interval training. The accuracy of the heart rate monitor tends to fluctuate during workouts. The Fitbit Surge is not waterproof.​
4

. Polar M400 GPS Smart Sports Watch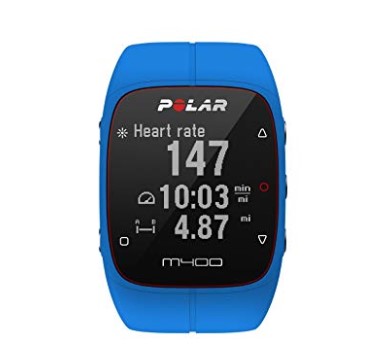 Built in GPS technology
Tracks your fitness levels
Is waterproof
Poorly designed charging connector
The Polar M400 watch has a GPS technology which is built in to keep track of your pace. It tracks workouts, distance, and steps. Use the fitness tracker to keep an eye on your cadence to improve your efficiency and avoid injuries. It is compatible with the heart rate sensor to be sure you are training at the right intensity level. You can plan, sync and then share your workout with the Polar Flow app.
Read more
The Polar M400 is a merging of a GPS Watch and an activity tracker. This device pairs with a Bluetooth AMP chest heart rate monitor to provide you with a full and accurate heart rate monitoring. In GPS mode, you will get around 8 hours of battery life. If you're not sucking up the juice through GPS, however, it will run to a very impressive 24 days.
The Polar M400 works with the Polar Flow app. This app has undergone constant upgrades recently and it now is a very impressive application. You can sync the device via either Bluetooth 4.0 or USB. You can charge the M400 with any USB, meaning that you don't have to worry about losing the one that comes with the device.
The M400 has move reminders and an alarm function. It does not, however, have silent alarms. The M400 will show the percentage of your daily goal achieved, along with the time and date on the home screen. Throughout the day it will track your steps, distance, calories, and sleep. During activities, it will monitor your distance, workout duration, route, average / maximum pace, calories, speed, training benefit (what your workout actually accomplished), heart rate and heart rate zones, average and maximum heart rate, altitude and provide you with laps data. The app gives you a lot of control of this data, allowing you to view a huge array of statistics derived from it.
The on-device software on the M400 is straight forward, and easy to use. You can click through and engage with a number of different sports profiles. Another great feature about this and all Polar devices is that your daily goal is not based solely on steps taken. It will give you a goal based on an aggregate barometer of your activity. This allows it to take into account your other training, such as your weights workout or Crossfit WOD.
The screen of the M400 is easily viewable in sunlight. One glaring omission on the M400 is that it does not contain a standard stopwatch. It also does not provide very detailed sleep analysis. Despite these negatives, the M400 is a very good device for serious running athletes, coaches, trainers, and serious fitness enthusiasts. If you want to wear a fitness watch all day that looks like a fitness watch, and want as much analytical data about your workout that you can possibly get, then the Polar M400 is the device for you.​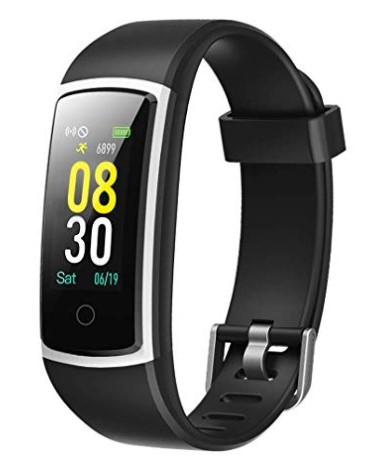 HD colored screen
Is waterproof so can wear when swimming or diving
Will monitor your sleep quality
The YAMAY Fitness Tracker has a customized design with an HD colored screen. It is waterproof so you can wear it swimming to track your activity as well. It also has a blood pressure monitor. This is a good pedometer watch which shows you how many steps, how many calories you burned, and other fitness information. It monitors your heart rate 24 hours a day. It will also monitor your sleep quality. It supports 14 sports modes. This watch will also connect to your phones GPS so you can use the app to check your route. It will keep you notified of calls, messages, Facebook, Twitter, and many other online messages.
Read more
The YAMAY is a pedometer watch so it is very effective for runners to help you track your steps. It has 14 activity tracking modes like walking, cycling, running, and other sports.
This watch will monitor your heart rate during the day and night and can check your blood pressure with the press of a button. Yamay wants to help you have an accurate picture of your physical state.
This watch is fantastic if you love water sports because it is waterproof so you can wear it in the pool, although it will not track your swim data. It will also track your sleep quality. The silent alarm will wake you up without disturbing anyone else in the room.
It is compatible with iPhone or Android phone so you can keep track of your calls, messages, and calendar.
6

. HalfSun Fitness Tracker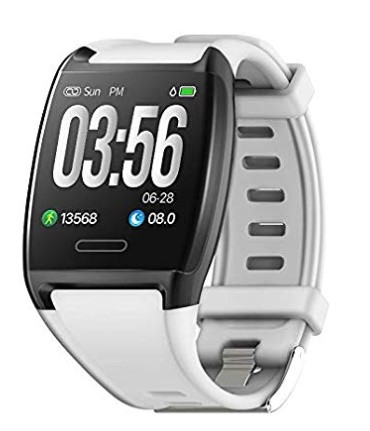 Has a large color screen
Heart rate and blood pressure monitoring
Connects to cellphone GPS
Hard to see in the sunshine
The HalfSun Fitness Tracker is an economical way to help you keep track of your health. It has a heart rate tracker and a blood pressure monitor. It will also help you monitor your sleep patterns. It features sport modes, a step counter, and connects to GPS. It is waterproof. It will alert you when you have a call or message or when you have been sitting around for too long. It is time to get moving.
Read more
This fitness tracker has a large color screen. It uses a 1.3-inch full-color screen with high contrast and definition to bring you a pleasant experience. The band is skin friendly with comfortable material. It records your activities all day like how many steps you take and how many calories you burn and so much more. It will also keep an eye on your sleep quality.
This watch tracks your heart rate in real time and your blood pressure automatically. Then you get a complete report on the app. It also helps to track your sleep quality and analyze the data to see how you can improve your habits.
This watch has other features as well including sport modes, calories counters, call alerts, camera control, an alarm, and a sedentary alert. If you connect the GPS to your cellphone and you can see your run stats and a map of your route.
7

. BingoFit Fitness Tracker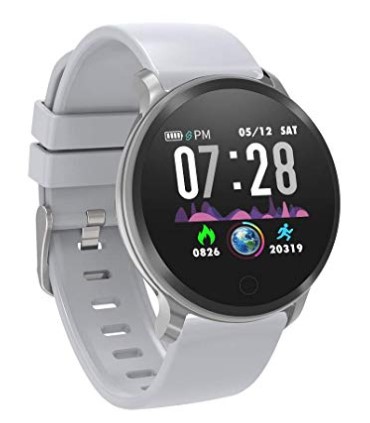 Has an alarm and stopwatch
Will connect to the Kingfit app
It is waterproof
The display is a little small
BingoFit Fitness Tracker is a great way to track your running activity. This fitness tracker is waterproof and will help with heart rate, sleep, and blood pressure monitoring. It is a good smartwatch for men or women. It would also make a great gift.
Read more
The BingoFit Fitness Tracker is a perfect way to track your activity. Make sure your GPS is on if your watch is not connected to your phone. You should turn it on and connect it to the Kingfit app.
This watch functions as a heart rate and blood pressure monitor as well as how many steps you take, calories you burn. It also keeps track of your notifications, tracks your sleep quality, runs your camera remotely and reminds you to get up and move around. It includes an alarm clock and stopwatch as well.
The heart rate monitor works in real time and keeps a 24-hour record automatically. You will get an all-day heart rate curve graph on the app. The sleep monitor analyzes your data such as how long you sleep and how deep.
This watch keeps track of your incoming calls and messages from your phone and a variety of internet sites. You can see the message quickly and decide if it is important enough to answer. The watch cannot answer the call but it can hang it up with you do not want to answer.
8

. Timex Ironman Classic 30 Watch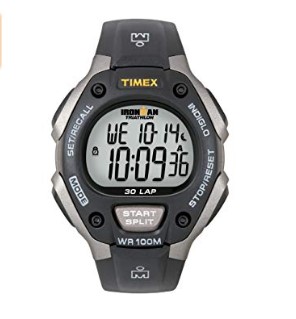 Comes in a variety of colors and designs
Stopwatch with 30 lap memory
Indiglo light up watch dial
Not great for men with skinny wrists
The Timex Ironman Classic 30 comes in a wide variety of colors and patterns which will match any style or personality. They also come in full size or mid-size case options. This watch has a stopwatch that carries 30-lap memory, as well as a customizable alarm, an easy to use countdown timer and a backlight which is Indiglo so it is easy to read. This watch is also water resistant.
Read more
Timex is a brand that speaks for itself and this watch is no exception. It features an iconic design and performance. It also has a stopwatch with a memory that will work for 30 laps.
This watch has a countdown timer and an alarm included. The strap is resin with durable buckle closure. It also has a light-up dial which is Indiglo and a top pusher you can use for easy operation.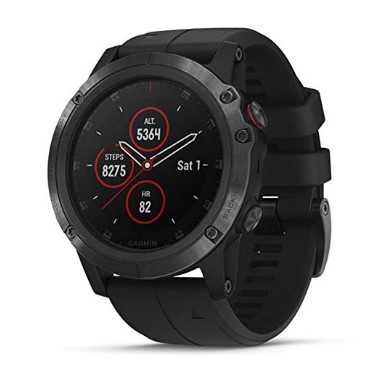 Comes in lots of color variations
Has lots of navigation sensors
Stores of up 500 songs
Connection to a smartphone is a little shakey
The Garmin Fenix 5 Plus is a premium GPS smartwatch which estimates your heart rate at the wristband. It also includes color maps from TOPO which help you find the best paths. This watch has a rugged design and is ready for adventure. It features stainless steel or DLC titanium bezel, buttons and the rear case. This watch will easily store and play your music and will connect with Bluetooth headphones. Garmin Pay lets you make convenient payments with your watch if the banks allow it.
Read more
The Garmin is a premium multisport smartwatch that has color maps you can use for finding and following the best paths. It will store about 500 songs which you can play from your watch or connect to Bluetooth headphones.
This watch has navigation sensors with a compass, gyroscope and an altimeter as well as satellite systems. It will help you not get lost even when GPS is not working well.
10

. Lintelek Fitness Tracker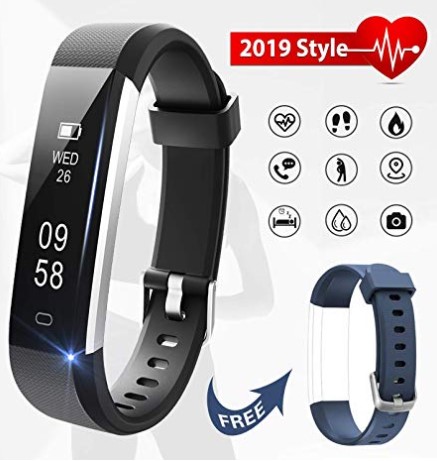 The slim design comes in a variety of colors
Built-in USB plug
Monitors calls and messages
Hard to read in bright light
The Lintelek Fitness Tracker is a simple and sleek way to keep track of your fitness activity. It is a pedometer and will also help you keep track of how far you walk, how many calories you burn, and your heart rate. It will also help you keep track of phone calls and messages. The watch monitors your heart rate 24 hours continuously and will also remind you to stand up and move around. It will monitor and analyze the quality of your sleep.
Read more
The Lintelek gives you a slimmer design with a lighter body and a nice HD screen. It tracks your stats in real time keeping track of your heart rate, your fitness activity, and how many calories you burned. It also keeps track of data while you are sleeping. It has VeryFitPro app support and is also easy to read.
This watch has a built-in plug for charging. You take the face off the band and plug it into a USB port. When it is charging in the right direction, the red light will be on. If it does not come on immediately please flip the piece over.
The Lintelek links up with your smartphone so you will not miss any calls or messages. It will even let you hang up on the ones you do not want to answer. The messages you can read and then decide if you want to grab your phone and respond.
Criteria Used for Evaluation

Features
These fitness activity trackers include lots of different features so before you decide which one you want to purchase, you should definitely do a little research. Take a look at the face to make sure it is the size you want, as well as the band.
The display should be a size which is easy for you to read. It needs to show you the information you are interested in the most. You should also check to see if it is well lit and how you light it up, whether it is by turning your arm or pressing a button.
Check out the list of things which are monitored. You want a watch which will keep an eye on your heart rate, pulse, and blood pressure. It should count how many steps you walk. You may also want to know things like how far you have walked or how many calories you have burned. Many of them also monitor your sleep habits. It will also remind you to get up and move around.
You can find watches which have alarms and ones which will monitor your messages, phone calls, and social media. You can see them coming in and then decide if they are important enough to answer.
Look for features like built-in GPS. Make sure they are compatible with your smartphone. Check out how the watch is charged whether it comes with a cord you use to plug it in or does the whole unit plugin. How long does the battery last and how long does it take to recharge? There are so many features to consider, so hopefully, this article will help.

Ease of Use
You want a watch which is easy to use, that you do not have to put a lot of thought or effort in to. The display should be easy to read with clear LCD and maybe even some color. You should be able to read it easily even in bright sunlight.
The next most important feature which will make your watch easy to use is the buttons. The buttons should be easy to find and push, and it should be easy to figure out which one is used for what. The buttons should be big enough to push easily and small enough so it does not catch on things. If you want to check your stats, it should be easy to do so.
Most of the watches come with an app which should also be easy to use. You should be able to sync the app to your watch easily and find all the information you need. If it has alarms, they should be easy to set. If your watch monitors your calls, texts and social media then they should be easy to read as they come across so you can decide if you want to respond.
Being easy to charge is also important. You want a watch which will hold a charge for an extended period of time. You could expect at least a week depending on what you are using on it. After that time, you should be able to charge it quickly in around an hour so you can get back to monitoring. Usually either you charge it with a cord that came with the watch or you just plug the watch itself in. Whichever works better for you will be easy.

Versatility
You want a watch which is versatile and able to adapt. Take a look at the different screens and see if they show the information you want. It should be easy to scroll through whatever information you want to see and check the information you need at the moment.
The watch should match your lifestyle. If you work outside or are very active, you want one which is scratch resistant and durable. If you enjoy swimming, you will want a watch which is water resistant. It is also nice to have one which has to ability to switch bands so you can pick which matches your outfit or your mood. It is also nice if you have one which will play music and connects to Bluetooth.
It is nice if you can use it to tell time as well as count your steps. You can use it as an alarm clock to keep you on your goals. Some of the watches store and play music. Others have GPS and you can use it to help map your journey.
A lot of the watches on our list can be used to monitor your phone calls, text messages or social media. If you get a phone call you do not want, you can use the watch to hang it up. When you receive the messages, you can read them and then decide if you want to answer them or not.
You want to find a watch which is going to be a truly valuable tool for you, matching your lifestyle and doing all the stuff you want it to do.

Effectiveness
If you are going to invest in a fitness tracker, you want one which is effective. To be effective, first, it needs to be accurate. Your fitness tracker needs to track your fitness. If it is counting your steps, you should be confident that it is at least close. The same should be said of blood pressure, pulse, and other statistics. You want to be confident that they are accurate.
To be effective, it also needs to have a good battery. It should last for a good long time and then be easy to charge when the time comes. It should be able to tell time so you can keep track of your workout. It is also helpful if it is sweat resistant since you will be working out with it on.
To be effective it needs to help your fitness by tracking your steps, how far you go and how fast. It needs to monitor your heart rate and blood pressure so you can be sure you are staying healthy while you are exercising as well has told you how many calories you have burned so you are inspired to reach for your goals. It is also helpful if you can monitor your sleep because a lot of good health depends on how rested you are. It is also handy if you have a sedentary reminder, one which reminds you to get up and move around now and then.

Durability
This activity tracker is going to be something you are wearing 24/7 so it will need to withstand a lot of activity. It is nice if the watch face is scratch resistant. The buttons should be tucked in nicely so they will not catch on clothing and get pulled off.
It should have a sturdy band which will stand up to the sweat on your arm without irritating your skin. It should be securely affixed to the rest of the watch and if it has a clasp, it should be one which will stand up to a lot of wear and one which will keep the watch secure on your arm.
Being durable means having a strong battery life and also the connection to recharge it. It should be water resistant. It would be handy if you could wear it in the pool or even in the shower, but at the very least it should stand up to your body sweat.
Expert Interviews & Opinions
Most Important Criteria
(According to our experts opinion)
Experts Opinion
Editors Opinion
Users Opinion
By Default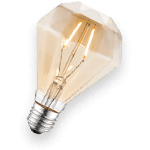 Wear The Watch On Your Less Dominant Arm
There are many benefits to wearing your fitness tracker on your less dominant hand. First, they can be a bit of an investment so wearing it on your less dominant hand will make it less likely to get hit or bumped during the day. The arm which is less dominant also moves less so you may get better data. It will also give you a better chance to get accurate sleep data.
Keep It Charged
You do not want to start the day with a low battery because it may die before you have a chance to get it charged. Check your app to see if there are ways to optimize the battery life on your tracker which should help. It is a good thing to add charging your watch to your daily routine.
Other Factors to Consider

Comfort
Since you will be wearing this fitness watch for most of the day and night, you need one which is comfortable. Take a look at the band and make sure it is a material which will be snug and comfortable against your skin for long periods of time. The clasp should keep the watch snug while at the same time being at a good angle where it is not going to irritate your skin and the face of the watch should be big enough to see comfortably while not being too bulky and heavy for your arm.
Frequently Asked Questions
q:

What does a fitness tracker do?

a:

The tracker measures data about your fitness. It measures things like how many steps you take, stairs you climb and calories you burn. All of the data is uploaded into an app which you can use to compare with your history to analyze your progress.
q:

Do these trackers work on elliptical trainers?

a:

They do work but the accuracy may not be the best. Some of the trackers will recognize that you are on an elliptical trainer. It is designed more like a pedometer though so you may get varying results.
q:

Do the trackers work on a treadmill?

a:

A fitness tracker will work on a treadmill but be aware that they track your stats with accelerometers. So the results may vary because of how you move your arms.
q:

How long does the battery last?

a:

This answer will vary a lot depending on the tracker you have. It will depend on how many features it has running on it. You can usually count on 5-7 days of life before you need to charge it. If it a battery inside the unit which you have to replace, most of the time they last about a year.
q:

How tight should I wear it?

a:

You will probably get the most accurate results if you wear it so it is secure on your arm but not too tight. It also helps to wear it just a little higher on your wrist, a little above your wrist bone while you are exercising.
Subscribe to our newsletter