Best Activity Tracker for Weight Loss
last updated:
Feb 12, 2020
All fitness trackers have the ability to help you to lose weight. That's because they make use of the fundamental fat loss formula of calories in versus calories out to allow you to monitor your daily caloric balance. There are a few manufacturers, however, who have gone beyond this level to provide you with more comprehensive weight loss tools. The best of them feature a suite of products that include a fitness tracker, a wireless body scale and a method to track the calories that you are consuming.
In this article, we will identify the best activity tracker for weight loss. We'll also take a look at the extra suite of products used by the best performing weight loss activity tracker manufacturers to provide you with a complete weight loss experience.
In a Hurry? The test winner after 10 hours of research: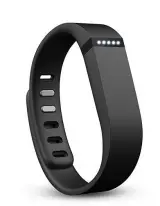 Fitbit Flex
Why is it better?
Very Water Resistant
Multiple Band Choices
5 LED Notification Dots
Vibrating Alarm
Removable CPU
In a
Hurry? Editors choice: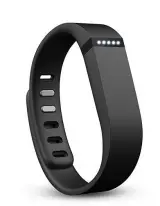 Test Winner: Fitbit Flex

16
Researched Sources
14.5k
Reviews Considered
10
Hours Researching
12
Products Evaluated
Ease of Use
Accuracy
Battery Life
Features
Weather Resistance
By Default
Best 10 Weight Loss Trackers
Criteria Used for Evaluation

Ease of Use
It's very important that your fitness tracker is easy to use. If you end up with a device that is hard to use, it's very likely that you will not feel motivated to use it at all, rendering the tracker completely useless. Thankfully, plenty of fitness watches we wrote about here are very easy and intuitive to use, so you won't have issues with using them.
There are over 400 fitness trackers present on the market today, and making that important choice can be a very hard decision. Not a lot of those trackers are actually worth any of your time and money, and they won't provide you with what you need. Before you make your choice though, it's important to remember that almost every number the trackers show you is an estimate, not the exact number, and you can't expect insane precision out of them. The pedometer function is likely going to be the most accurate since that technology is the oldest and people had the most time to make it sophisticated. If you want to make the best of your tracker, remember to regularly input data into it. The more data the tracker has, the more accurate it will be! These features are easy to use and understand, and they're likely just a tap away. You can input the most valuable data in the apps that can be connected with the trackers for an even better experience!

Accuracy
Since you're tracking your calories for weight loss, you want your tracker to be very accurate. If the data you get is not precise, the tracker loses its value, and it's just as good as a regular watch is, and you can find much better watches for the price some of the fitness trackers are sold at! Remember that not every number the tracker shows is as accurate as the next one. Some data will be more accurate than other data, there's no going about that.
You must know which data you can truly trust, and which data you can just look at as a rough estimate of your fitness. Most of the data the tracker gathers are thanks to movement sensors. So, what data relies on the motion will be the most accurate data. Sadly, the amount of calories you've burned does not tend to be so accurate, unless you pair your tracker with a scale, but then you'll see data related to fat burn and such, so measure your calories in multiple ways!

Battery Life
How long your tracker lasts is quite important, and that is determined by the battery life. You cannot plug your tracker into a wall and then let it measure everything since you need to move about, The battery can either be rechargeable or removable, and they both have their set of pros and cons. Removable batteries do really last a very long time, but once they are out of juice you need to replace them, and this can be very cumbersome for a lot of people. But the super-long battery life is super convenient on the other hand since you won't have to worry about charging the tracker or losing the charger ever.
Rechargeable batteries don't ever have to be replaced (unless they break down), but you need to charge the tracker every few days or so, and the more you use the tracker the faster the battery will drain. You can try turning off some features that are virtually useless when you use the tracker though, like LED lights or you can lower the brightness of the display to make it last longer. Continuous heart rate monitoring also drains the battery fast, but this feature is useful when you want to monitor the number of calories burned.

Features
Fitbit offers a stable of wrist-based activity trackers that will provide an estimate of the number of calories you burn each day. They will also track your steps taken, distance traveled, and how intense your activity level was. Some of them will also monitor your quality of sleep and how many flights of stairs you have climbed. All of this information is collated to provide you with an estimate of the number of calories you have burned over the course of the day.
Fitbit also offers their Fitbit Aria WiFi Smart Scale. The Aria will record your weight, body fat percentage and body mass index, transmitting this information directly to the Fitbit App on your Smartphone. This will allow you to very accurately chart your changes in weight and, more importantly, body fat percentage, over time.
Fitbit allows you to also monitor the number of calories that are going into your body each day. The app provides a system where you can input your foods by way of a database. You can also make use of such 3rd party apps as 'Lose It' and 'My Fitness Pal'.
This ability to track both calories in and calories out is vital, as it will provide a way for you to check on and manipulate your caloric balance. A pound of fat contains 3,500 calories. To lose a pound, you need to create a 3,500 calorie deficit. A realistic goal is to lose a pound per week, which means that your caloric balance, the number of calories taken in minus the number burned up, should average negative 500 calories per day.
To make use of the FitBit product range in your weight loss quest, firstly select a Fitbit activity tracker to purchase. We suggest the Fitbit Flex. You then need to purchase the Aria WiFi Smart scale. Then you should select an app to track your caloric intake. We suggest using 'My Fitness Pal'. Connect these three products and integrate them following the instructions provided.
​Withings may not be nearly as high profile a fitness band manufacturer as FitBit, but they do offer a range of weight loss products that give the market leader a run for its money. Withings have a very good fitness tracker in the Pulse, which provides an accurate measure of the day's caloric expenditure. They also have two wireless body weight scales to record your weight, body fat percentage and body mass index. Calorie counting is done by way of pairing with either 'My Fitness Pal' or 'Lose It'.
Xiaomi is a very budget-friendly fitness tracker that does an excellent job of monitoring your fat percentage, body fitness age, muscle to fat ratio and much more. Of course, you're going to need to buy the Mi Scale in order to experience the full potential of the Mi Band, but the scale is budget-friendly as well, and you won't need to spend a lot of money on these products to feel the benefits.
Your best bet is to buy both a fitness tracker and a scale that goes along with it, as demonstrated by these three brands, and you will have no issues with losing weight after that, as long as you also exercise and have a good diet plan!

Weather Resistance
You will likely wear your fitness tracker outdoors, and this is why the tracker needs to be able to withstand a lot of different weather conditions, plus your sweat, dirt, and bumps and scratches! This keeps the function of the watch intact, and it also preserves its looks.
There's a special number that should tell you just how resistant your tracker is. This number is usually prefaced by two letters - IP. These letters are just the name of the measurement that showcases how tough a device is. After those letters, two numbers will follow. The first one, going up to 6, will describe how resistant your device is to dirt and dust. Six makes the tracker completely dust and dirt-proof, and the lower this number is the more careful you need to be. The second number, that goes up to 8, or 9K in some rare instances, tells you how resistant to water the tracker is. Eight describes resistance to water of up to 50 meters deep, for 30 minutes, if the water is still and clear. No water is like that, so you still must be very careful around water unless the device is made for swimming!
Expert Interviews & Opinions
Most Important Criteria
(According to our experts opinion)
Experts Opinion
Editors Opinion
Users Opinion
By Default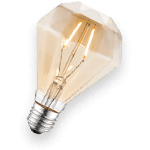 Apps
What makes fitness trackers so great is the possibility of seeing all of that data they gathered sprawled across cool apps! Usually, the brand that made the fitness trackers offers its unique apps, like Garmin Connect or Mi-Fit. These apps show you the data you need to see laid out in useful charts and colorful graphs that make tracking your progress even easier. You can also share this data with the active fitness communities, and then show off once you've reached your goals, or just keep that valuable data to yourself. You can also connect your devices with other apps, like MyFitnessPal or LoseIt, where you can track what you eat and see just how much calories your ingest and burn every day!
Adjustability
Not one person was made the same way, and as such we have varying wrist sizes that cannot accommodate the same band sizes. This is why most fitness tracker manufacturers make bands that are super adjustable! They usually have a clasp as a locking system, and you can move that clasp around preset holes to change the fit. Since the bands are some variety of rubber, they do tend to stretch, but most of the bands can be switched out for new ones, so you can refresh your style whenever you feel like it! Some brands, like Fitbit, send you bands of multiple sizes for the ideal fit.
Other Factors to Consider

Bottom Line
In order to get an accurate analysis of your weight loss activity and, therefore, be able to make the daily changes you need to succeed, you need a fitness tracker that is powerful enough to provide you with accurate information about both your calories in and your calories out. The best brands to provide this level of food detail are Fitbit, Withings, and Jawbone. Fitbit and Withings also provide WiFi scales to allow for an even more accurate analysis of your weight loss progress. Our overall pick for the best activity tracker for weight loss is the Fitbit Flex, paired with the Aria WiFi Smart scale.
Frequently Asked Questions
q:

Can fitness tarckers be turned off?

a:

We're all used to turning off our phones and other devices when we don't need them to conserve battery life, or to just let them rest, but this changes with fitness trackers. Most of the times, turning off a fitness tracker is impossible, and you will have to keep it on at all times! If you worry about the battery life, you can just turn some features off that you don't use all the time, like LED lights or vibrating alarms, and you can even try turning the brightness down to conserve battery life.
q:

Where should I wear my tracker for the most accurate results?

a:

Believe it or not, where exactly on the wrist you end up wearing the tracker does matter, a lot. If you're not working out, you can wear the tracker one finger above your wrist, and do not tighten it so much that it cuts off your circulation. When you decide it's time to exercise, put the tracker two finger above yoiur wrist, and tighten it as much as you can! This allows the tracker to precisely measure your heart rate which is much needed for measuring the number of calories you've burned! You won't be able to track your weight loss without this info, so make sure you're wearing the tracker the way it's meant to be worn.
q:

Can I really lose weight with a fitness tracker?

a:

Well, a fitness tracker is just a tool that makes this journey easier and faster. Although just wearing the tracker will likely motivate you to keep going, the tracker alone will not be responsible for your weight loss. You will also need to exercises regularly, and eat a healthy diet to see some real results!
q:

Does the brand of my tracker matter?

a:

Sometimes the brand name is just a name. The name can influence the price a lot, and you'd just be paying extra money for a popular brand, instead of paying for a quality product. This is true for Jawbone products, as an example, because all of their devices lost the support and it doesn't get any updates anymore. Fitbit and Garmin are very well known too, but their products are excellent and are worth the money. Some lesser brands that are unfamiliar will be less costly, like Mi Band, but the tracker itself is great and the price point shouldn't cause any doubts. Look at the reviews and experiences of other people before ultimately deciding on the product!
q:

Can I wash my fitness tracker?

a:

Sweat will definitely accumulate on your tracker, especially on the bands. All that sweat can cause odors, and dirt can also stain the bands, making them look unappealing. So, washing the band, not the tracker itself, is essential. You can swipe it down with alcohol, or just wash it down in your sink, being careful not to rip the band apart. You can wash the tracker itself if it's water-resistant, but you must not use soap or any chemical at all, only water!
Subscribe to our newsletter