Garmin vs Fitbit Fitness Trackers
last updated:
Apr 29, 2020
Garmin vs Fitbit are the Coke vs Pepsi of the fitness tracker world. Sure, there are other brands out there, but when you want the best, it's going to come down to the heavyweight players. And, in the wearable fitness tracker industry, that means that you'll be comparing Garmin vs Fitbit. In this article, we put the brands head to head, so you can make a choice, Garmin vs Fitbit, as to which brand belongs on your wrist. We'll compare Garmin vs FitBit by going head to head with their 5 most popular fitness and activity trackers. Be sure to check out all the great information about the Garmin vs Fitbit Fitness Trackers we have here for you!
In a Hurry? The test winner after 17 hours of research: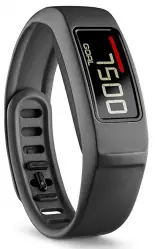 Garmin Vivofit 2
Why is it better?
Super Waterproof
Very Effective Locking Mechanism
Backlit Display
1+ Year Battery Life
Auto Sync
In a
Hurry? Editors choice: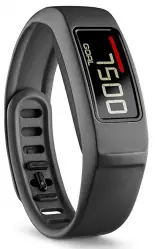 Test Winner: Garmin Vivofit 2

43
Researched Sources
14k
Reviews Considered
17
Hours Researching
14
Products Evaluated
Ease of Use
Accuracy
Battery Life
Features
Weather Resistance
By Default
Fitbit vs Garmin Fitness Trackers
Criteria Used for Evaluation

Ease of Use
First and foremost, your fitness tracker needs to be easy to use. If you bought a device that you struggle to use and understand, it's highly likely that you will give up on it, and it will then sit on some shelf collecting dust, or it will be abandoned alone in a drawer. Luckily, most fitness trackers are easy to use, and both Garmin and Fitbit create intuitive and simple-to-use smartwatches.
There are over 400 fitness trackers on the market today, and it's easy to feel confused over which one is the ultimate one. Some of them are easier to use than others, but that doesn't mean that they are better! We will go over most of the data the fitness trackers show you, and how to understand what the trackers are trying to tell you. As you know, these watches have a myriad of features that give you a lot of information about your day, and sometimes you can get lost in all of that. Although you should know that the watches can only reliably measure data related to movement - everything else is speculation based on the data already collected. This is why you need to consistently save and input data - a watch cannot know whether your heartbeat rose because you ran or because you got excited. Thus, you need to set up your device properly before it begins to gather valuable info about your day. The watch needs to know how tall you are, how much you weight, how active you are, how much you eat, and so on and so forth. The more data you give the watch, the easier it will be to understand the data it gives you as a result!
The most comfortable devices to use (or simply said, the devices you need to worry about the least), will be the ones that come from recognizable names, like Fitbit or Garmin, because they gained popularity for a good reason. You will need to spend a bit more money, but it's all in the name of accuracy and ease of use, and if you care about your fitness then this is something worth investing in!

Accuracy
Like we mentioned before, not every fitness tracker out there is going to be accurate, and not every piece of data collected will show the actual result. You need to know what kind of data you can trust, and what numbers to only slightly rely on. All the data collected by your fitness watch is measured and gathered thanks to movement sensors, and nothing more. Accordingly, most of the numbers you see on that bright and colorful display are their thanks to your step count. So, some data that relies on your movements plus some other algorithm calculations the watch does by itself may not be exactly accurate, like calories burned or the amount of time you've spent sleeping.
Logically, the more sensors and information a watch has, the more accurate the results will be. The best watches out there will have super accurate heart-rate monitors, for example, and this is vital information that helps the watch calculate the remaining data. The trackers you see on your treadmill or bike are most of the times pretty inaccurate, and this is something every seasoned gym lover will gladly tell you, which is why you will often see them with a wearable tracker. It's essential that the numbers you see are correct, which is why most of them invest in high-tech watches that are very precise. Still, the data gathered by these watches could be more accurate.
The pedometers tend to be the most accurate since they were the first ones to be developed. Everything else should be taken with a grain of salt, especially the data related to your sleep cycle.

Battery Life
The watch will be worn around your wrist, so it cannot depend on wires to give it life. Thus the things giving it the juice it needs to run will be batteries and not every battery was made equally - some can last weeks, or even years, while others need to be recharged every day or so. The more functions you use, the faster the batteries will drain, so if you want to use your fitness watch for as much as you can, you better turn everything you can off. But that's not exactly why you bought the watch in the first place.
It is why your watch has to have a good battery. Luckily, both Garmin and Fitbit create watches that have an exceptional battery life, even when you use every possible feature. The shortest-lived watches have a battery life that lasts about 4 days or so, while one device can last more than a year! Turning off some features that are not so necessary can prolong the life of the watch even more, like the nonstop heart-rate monitor, or data related to your sleep. Even if you use everything and the device ends up shutting off fast, it needs to be recharged for an hour or so, so you don't also have to wait that long to use the watch again!

Features
Every option on our list has plenty of features that make tracking your progress very easy. They will all track the number of steps you took every day, your heart rate, the number of calories you've burned, how long you've worked out for, and many more features unique to the bands.
So, as we mentioned before, the most basic feature of every fitness watch is step counting. But not every pedometer out there is equal, and do not be very surprised if you see numbers on different devices that do not match! Besides the actual technology used, the number that you see on the screen can also be affected by your height, weight, age, and the actual location of your fitness watch. Some devices can be set off by movements of the wrists, while others can count a bumpy ride as walking! Tracking the quality of sleep is also popular, but it's the least accurate information, just like we explained in our Accuracy section. The brain waves are the ones that dictate your sleep cycles, not the movements of the wrists! The heart rate is also measured, either non-stop, or when you tell the watch to do so. These measurements are pretty accurate, but they can be even more accurate if your device can be paired up with a chest rate monitor! So one more feature to look out for is good connectivity, either helped by ANT+, Bluetooth, or even wi-fi.

Weather Resistance
You will probably wear your watch every day, through thick and thin, until the malfunction of the watch do you part. It is why both Fitbit and Garmin made sure to create exceptionally durable and hardy watches, made to resist every element of nature out there, and of course, resistant to the sweat and moisture that you create.
Of course, some watches are more resistant than others, with the Instinct created by Garmin taking the crown, thanks to the military-grade protection it has. The company that created the watch will usually let you know just how resistant their watches are, telling you that you can swim with it for 50 meters or something like that. But sometimes, they won't exactly say just how resistant the device is, and will instead offer a grade that should tell you how hardy your watch is. This grade is reflected in two letters and usually two numbers. Those two letters will almost always be IP, which is just the name of the standard measurement created by the International Electrotechnical Commission, or IEC. The first number that follows these letters tells you how resistant your watch is to dirt, dust, sand, and much more. This number will usually be six. The number after that defines the water resistance rating. It will usually be six, seven, or even eight. So, technically you can submerge your watch, or even leave it underwater for a specified period, but you still shouldn't risk losing it to water damage!
Expert Interviews & Opinions
Most Important Criteria
(According to our experts opinion)
Experts Opinion
Editors Opinion
Users Opinion
By Default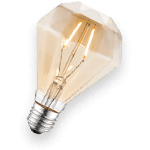 Release Date
Technology evolves every day, and so do fitness trackers. The newer the watch you're buying is, the more features it will have, and it will probably be more accurate than its predecessors! But the newer models will also be pricier, sometimes even much pricier. Also, the new features sometimes aren't that stable, simply because people had no time to test them out. Older models won't have that many readings to offer, but they will be stable, budget-friendly, and well-tested. What you decide to go for will depend on your budget, your needs, and how adventurous you are, at least towards the newest technology!
Handy Apps
The newest fitness trackers on the market today are incredible, and many of them can be connected with apps that provide you with even more accurate results.MyFitnessPal seems to be the most popular one, as it allows you to track your calorie intake through the food you eat. Lose it is a similar app, and these apps will enable you to connect with a wonderfully diverse community fitness where you can compare yourself with others and share your progress with them. But both Fitbit and Garmin have their apps, The Fitbit app, and Garmin Connect. They offer incredibly detailed insight into the data they gathered, and they also have a large fitness community that supports you and keeps you going. Connecting your watches with these apps will be beneficial for your fitness progress, and there's nothing to lose by giving them a chance!
Other Factors to Consider

Brand
The two brands we mentioned here both have their set of benefits and drawbacks, and which brand you decide upon will reflect your personal preferences, and nothing more. Still, here are some basic facts about both of these brands.
Fitbit is an American company operating out of San Francisco. They have been operating in the fitness tracker market since the late 2000s. Fitbit offers everything from entry-level trackers right up to the top of the line Surge, which retails for $250. In addition to wearable wrist monitors, they also produce clip-on activity trackers and a digital scale that connects to the FitBit A00 (the Aria).
Garmin is an American multinational company operating out of Switzerland. The company was founded in 1989 and established itself as a leader in the global positioning satellite (GPS) market. They have developed GPS systems for use in automotive, outdoor, marine, and sports applications.

Fit
The way your watch fits you is essential, but the fit can easily be adjusted, so we decided that this criterion is not so important, but it's still something we should mention. The fit can always be manipulated, thanks to the clasps these watches have. The clasps can either be plastic or metal. The more durable watches have stainless steel clasps that keep your watch secure through the toughest situations, while some have a simple buckling system that's still pretty secure. There are holes present on the bands that make the fit so adjustable, and you can adapt it fast. Our wrists do not change their size too much, but if they swell-up, or if you lose weight, you can comfortably accommodate this change without worrying about having to throw out your watch completely!

Color
The color of your band will not determine the final value of the fitness tracker, yet it's still something that many people value, simply because they like to mix-and-match colors while expressing their individuality. Both Fitbit and Garmin offer you plenty of colorful options, and even if you get bored of one color, you can easily take the main compartment out and replace the band for a different color. Some watches are always the color you first chose, so you better make sure that you got a color you like!

Bottom Line
Having put three of the best from Garmin and Fitbit head to head, what do we conclude? For the general fitness enthusiast, Fitbit offers the features, styling, and app analysis to provide what you're looking for. But, if you are more of an athlete or a hardcore workout warrior, the Garmin range is going to offer you the extra features, such as GPS and chest strap capability, to keep up with the demands of your training. So, go with Fitbit for general fitness. But step up to Garmin for a more severe workout tracking experience.
Click to see our review for the MisFit wearable range and read the complete guide to products from this manufacturer before making a purchase.
Frequently Asked Questions
q:

Can I wear my fitness smartwatch at night?

a:

If it's comfortable enough not to bother you while you sleep, sure, why not! Both Fitbit trackers and Garmin watches will offer you insight about your sleep cycles while measuring your heart rate as well. Although the sleep cycle data is not so accurate, the heart rate measurement is, and it can tell you how healthy your heart is, how the rate changes throughout the night, and you can even determine how well you slept thanks to all of that data! But if you do not feel like wearing the watch while you sleep, nobody is stopping you from doing so, and your fitness progress won't suffer as a result.
q:

How accurate are these fitness smartwatches?

a:

Both Fitbit and Garmin are the most accurate fitness watch brands out there, and you can rely on them to provide you with precise data. Their measurements will never be 100% accurate (except maybe the pedometers), but they will be only slightly off. Still, take the data you see with a grain of salt and try to compare the data you've gathered with your deductions to see how accurate the devices truly are. The only thing not to rely on is the sleep cycle tracker like we already said multiple times over, and sometimes the calories burned, so make sure that you track this by yourself as well!
q:

Can I turn off my smartwatch?

a:

It seems like the most basic function of every device ever to exist, yet not every smartwatch can be turned off. Surprisingly enough, it's rare when you find a smartwatch that can be turned off! If the reason why you wonder about this is preserving the life of your battery - do not worry. Garmin vs Fitbit fitness trackers, especially the ones created by these two brands last a very long time, and you can save the battery life by turning off some of the features provided. Even when the batteries drain, they will be recharged quickly, and you can resume use!
q:

Can I connect other devices with my smartwatch?

a:

If your watch has Bluetooth, ANT+ or wi-fi, go ahead! The connections will be stable, and by connecting your watch with other devices, you will be able to gather more data, see the data you've gathered, and share it with others. You will also be able to connect the watch with a chest strap heart rate monitor, for example, and have an even more accurate heart rate reading. You can even try connecting headphones with the watch, so you can listen to your favorite tunes while you sweat it out at the gym!
q:

Garmin vs Fitbit, which brand is better?

a:

Fitbit works better for people that take tracking their fitness not so seriously, and do not need so much data, while Garmin offers in-depth information about everything that happened during your workout. In the end, there is truly no winner here, and the only person that can decide which brand is better is you!
Subscribe to our newsletter