51 Fitness Gifts for Men
last updated
Oct 10, 2019
Need to buy a birthday, holiday, or special occasion gift for a guy who loves working out? It can be more challenging than it sounds. Say your gift recipient is a powerlifter. You know they need weight plates, but he probably already has a set. If you aren't versed on the different brands, you may not know how to make sure a new plate is compatible. The last thing you want is to purchase something that your loved one won't be able to use.
This is where we come in. We rounded up 25 products that can be used across a wide variety of sport and athletic pursuits. Some are general-purpose, but some are pursuit specific. We think you'll find some ideas here. In the end, our professional staff will offer some gift alternatives that you may not have thought of. You'll find something to make your fit guy smile!
In a Hurry? The test winner after 4 hrs of research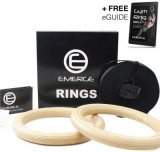 Emerge Wooden Gymnastic Rings
Why is it better?
Strap/ring weight capacity is 800 pounds
Buckles, straps are durable and will not snap
Portable and versatile, as long as you can find a rafter, tree branch, pull up bar, etc to hang from
In a
Hurry? Editors choice: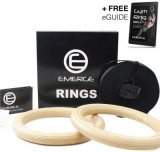 Test Winner: Emerge Wooden Gymnastic Rings

25 Fitness Gifts for Men
1

. Emerge Wooden Gymnastic Rings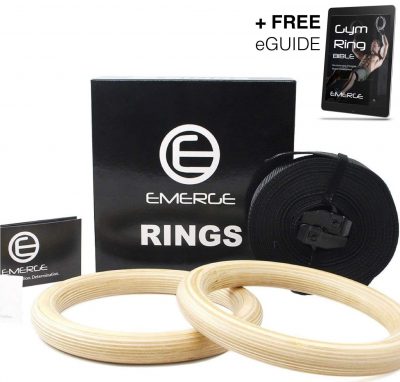 Strap/ring weight capacity is 800 pounds
Buckles, straps are durable and will not snap
Portable and versatile, as long as you can find a rafter, tree branch, pull up bar, etc to hang from
This is a premium workout ring set that includes two 11" wooden rings, two 1.5" by 15' trainers and 1.5" military-grade webbing straps. Everything you need for a great workout on the go!
2

. Emerge Speed Jump Rope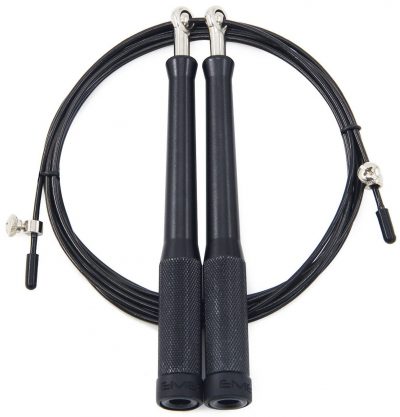 Ergonomic handles cut down on wrist pain/fatigue
Cable can be shortened or lengthened quickly
Comes with a stylish carrying case
A fully adjustable cardio training tool, this is a 10-foot long cable exercise training rope. High precision cartridge ball bearings provide seamless revolutions and are easy to tweak to his liking.
3

. Fit Simplify Resistance Bands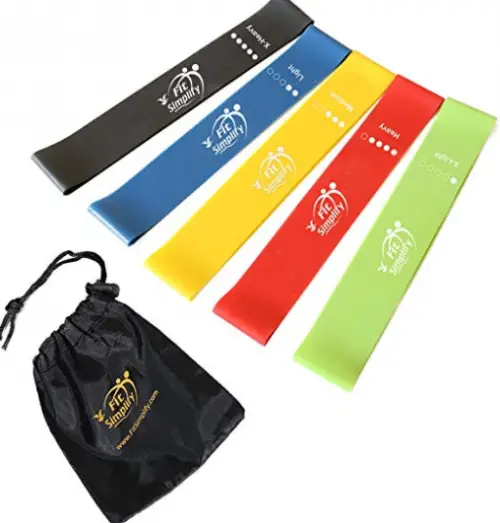 Five bands, carry bag, online workouts, and eBook to download/print
Color-coded by level of resistance
Bands are closed loops--easy to attach to hands, but no annoying handles
Company offers a lifetime guarantee with each purchase
Compact and lightweight fitness bands made of tough, tear-resistant material complete with non-slip grips. Suitable for any type of strength workout.
If you choose to buy a workout band as a gift for the significant man in your life, take a look at the resistance bands we reviewed.
4

. Rip Toned Lifting Wrist Straps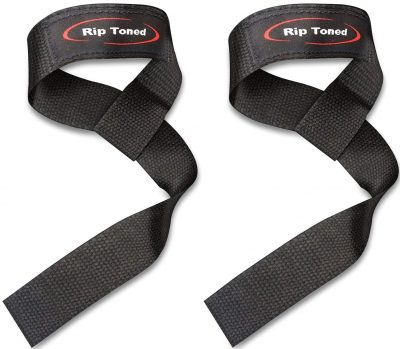 Padded neoprene wrist cuffs
Straps made of durable, sweat-resistant cotton
Wrist straps are good for injury recovery, too
Can wash in machine
Fray-free double machine stitching
Improve your grip and lift more weight with these high-performance no-slip grip straps. Rip Toned is so confident you'll be pleased with the results, they offer a lifetime guarantee.
5

. Ergodyne Chill-Its Cooling Towel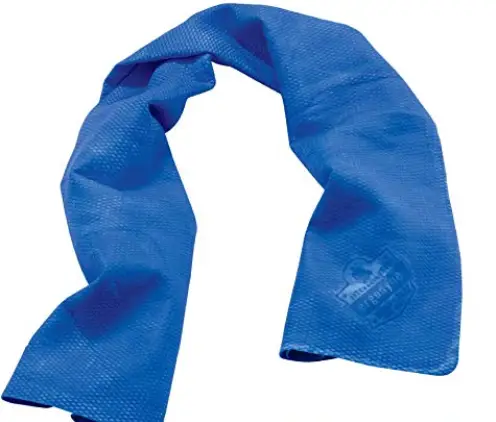 After soaking and wringing, cool relief lasts four hours
Can wash by hand or in machine
Effective for outdoor heat relief, migraine cold compress, night sweat therapy, cooling off overheated pets
Doesn't need cold water to function
When you get this towel wet, it creates an amazing cooling effect that is quite a bit lighter than the air around you. The towel evaporates quickly, making it a great relief from the heat and helps fight fatigue.
6

. Stack 52 Bodyweight Exercise Cards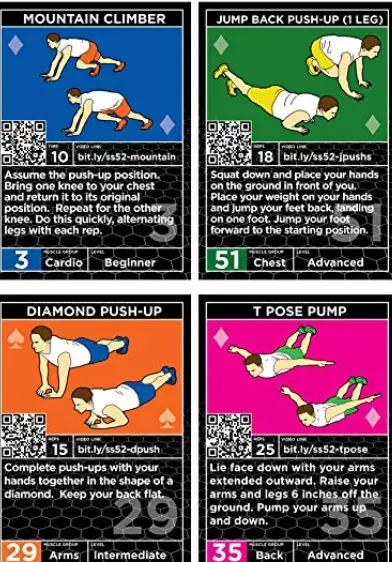 Created by a professional military trainer
Each exercise is thoroughly illustrated
Exercises ranked by level of difficulty
This set includes 114 different exercises--get a full workout, don't repeat anything
Planning your workouts is vital, and bodyweight workouts are timeless. But have you ever tried just having fun and taking a gamble? These slick full-color cards by Strength Stack is a bodyweight exercise workout game that challenges every fitness level. Video/written instructions are included.
7

. Diet and Fitness Journal/Diary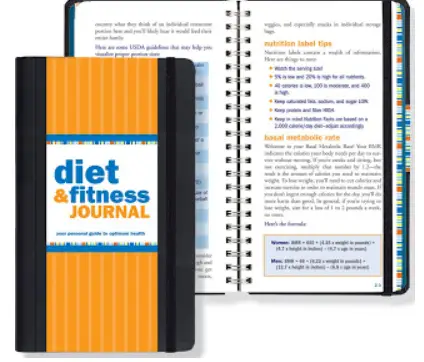 Created by professional author/publisher Claudine Gandolfi
Line item entries, overviews by day/week
Slots for cardio, strength, meals, stretching and more
Can be customized however you want to
Have you ever seen a bullet journal? They are compact, but chock full of ways to customize how you track your goals and tasks. This is a bullet journal made just for workouts and nutrition tracking, in a flexible and durable format.
8

. Blender Bottle ProStak System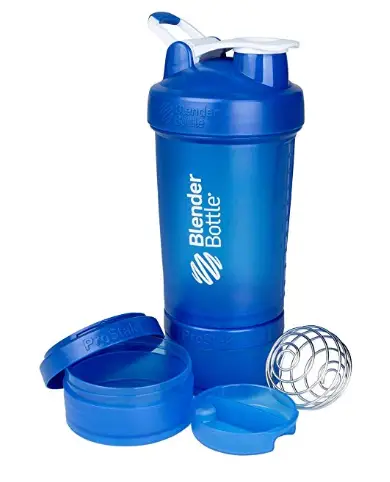 Contains a stash area for supplements
Comes in a whole spectrum of colors
Leakproof lid and sip straw
22-ounce liquid storage
Can wash in dishwasher (top rack)
This nifty and stylish blender bottle includes a storage compartment for powders, pills, and supplements. It includes a 22-ounce capacity blender bottle along with patented blender ball and patented wire whisk.
9

. Clever Yoga Mat Strap/Carry Strap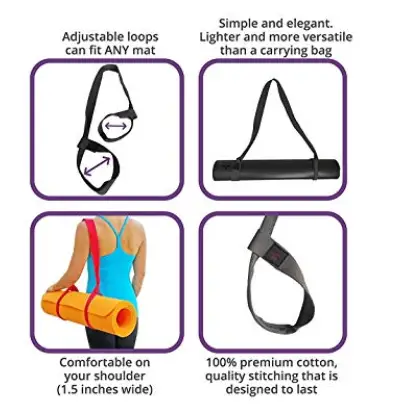 Adjustable to fit any yoga mat
Comes in standard and extra long lengths
Wide enough not to ever dig into your shoulder
Eco-friendly, machine washable cotton fabric
This natural cotton strap lets you carry your yoga mat without needing a shoulder bag or any extra equipment. When you get where you are going, the tool doubles as a yoga strap for extra stretching and healing.
10

. Yoga EVO Ab Trainer Kit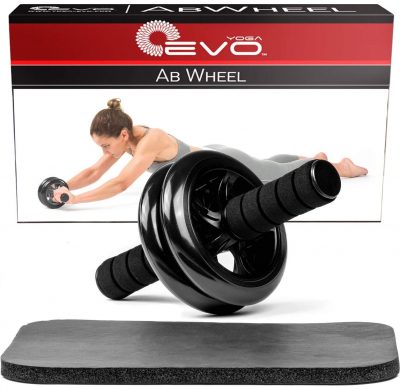 Comes with a pamphlet illustrating different exercises
Knee pad prevents sore knees, carpet burns
Handles are also padded--good for grip, less wrist pain
Handle is a single stainless steel rod
The contoured foam handles and nonslip wheel make this fantastic ab exercise device comfortable and stable to allow for an extended time of use. Your purchase includes knee pad and online video access.
11

. Feed Zone Cookbook For Athletes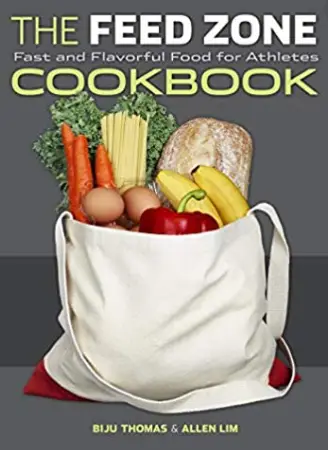 Covers breakfast, lunch, dinner, snacks, desserts
Each recipe aimed at energy, recovery, race prep or other specific situations
Feed Zone has a whole series of cookbooks promoting healthy ingredients and delicious meals. This one is aimed at athletes in need of all-day fuel and quick food prep solutions. A fantastic nutritional resource with over 150 delicious recipes, the book includes gluten-free and vegetarian alternatives.
12

. Embrava Best Sports Water Bottle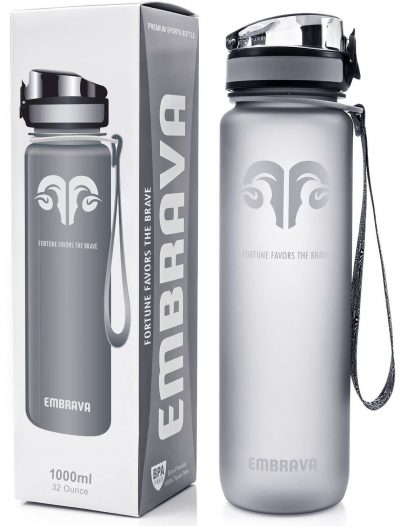 Plastic contains no BPAs
With side strap, you can take bottle on outdoor runs/hikes
Curved ergonomic shape fits comfortably in hand
32-ounce capacity (also comes in 18 and 22 ounce)
Extra vent hole on top lets liquids flow fast
This is a nontoxic plastic water bottle designed for the active user. It allows for one-click opening, a side strap and non-toxic and eco-friendly construction. The premium design and functionality are a bonus.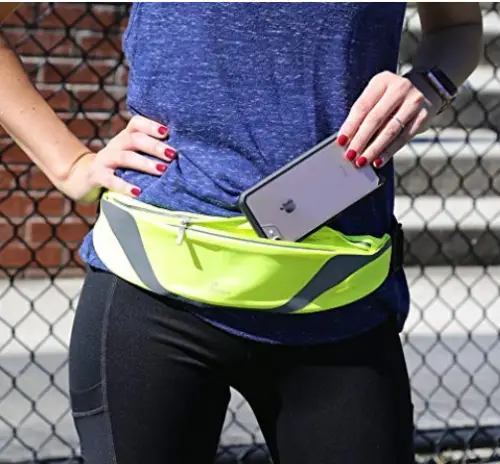 Entire belt is waterproof
Reflective yellow adds to safety
Includes an earbuds jack for streaming music easily
Buckle closure is secure and won't come loose
This is a snug-fitting, brightly colored utility belt that allows you to go hands-free while running or hiking. Now you can run with your phone, keys, and coins without any hassle. Features an internal pocket system with two openings around the belt.
14

. Lillian Paige Sports Dice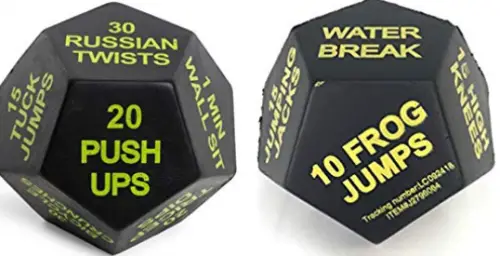 Total of 36 different exercise possibilities
Cardio, bodyweight, plyometrics included
Combination of easy and more intense exercises
Can use for group fitness, too
Great for Crossfit, but anyone can use
These green, yellow, and blue 12 sided dice make each day's workout seem like an adventure. Each one can land on push-ups, crunches, mountain climbers, running in place, burpees or many others. There is always a chance to land on a water break, too, so you don't get too worn out.
15

. Insanity 60 Day Program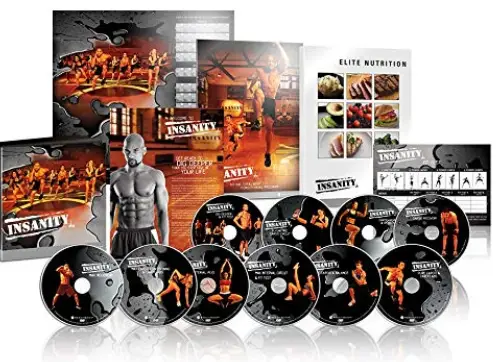 Includes online support
Durable, slick packaging keeps everything together
Extra perks include calendar, meal planner, online support
Workouts are intense, fast-paced, but include modifications for different levels
Shaun T is legendary for his can-do attitude and painful but positive instructional style. This DVD set will have users running, jumping, crunching, and slaying their way to strength and power in a short amount of time. The complete set includes a nutrition guide, workout tracker, 10 DVDs, and access to online coaching tools.
16

. Sport-It Compression Workout Shorts



3/4 length comes down to just below knee
Compression keeps phone from falling out of pocket
Protects vulnerable knees, hip flexors when you lift heavy
Helps prevent, soothe tired muscles
Has a pocket on each side
These 3/4 shorts are like a second skin, helping prevent soreness and stiffness in your hip area whether you are training moderate or heavy. The shorts are made of dry-fit elastic to wick away moisture and sweat. They feature a cell phone pocket to keep your device handy but out of the way while you work out. The shorts are ideal for cardio as well as squats and other classic barbell exercises.
17

. CAP Barbell Vinly Kettlebell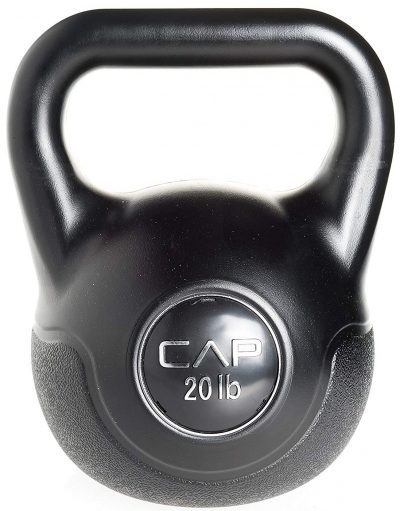 Cement center feels solid, stays tight
Different weight increments still priced close to the same
CAP Barbell has great customer service, quality, reputation
Vinyl shell is durable, doesn't feel bulky
CAP Barbell makes this sturdy cement-filled, vinyl sealed kettlebell. It comes in weights from 5 to 30 pounds, all at surprisingly reasonable prices. The vinyl resists tearing and cracks, and the cement innards won't loosen and get shaky over time.
18

. Baleaf Compression Running Shirt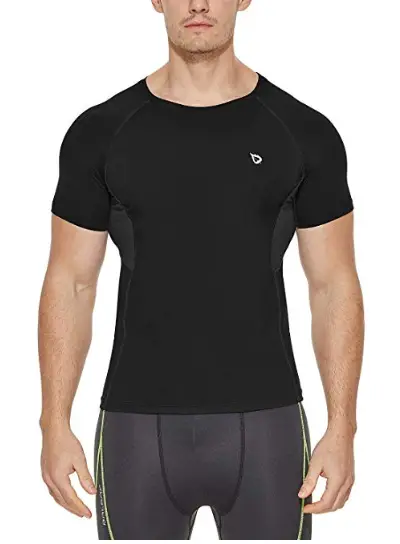 Fits a variety of male body types
Comes in black, white, or bright yellow
Mesh panels reduce sweat in armpits
Can order a size up for a looser, less compressive fit
Seams are designed to lay flat, eliminate chafing
This is a comfy, snug, soothing workout top that features breathable moisture-wicking polyester and elasticized fabric to keep you dry and comfortable. It can help improve performance by contouring to your body while permitting movement, as your only top coverage or as a base layer on cold, rainy days. The shirt is tailored and stitched to match shoulder, arm, and chest contours for most male users.
19

. Ailun iPhone/Android Sport Armband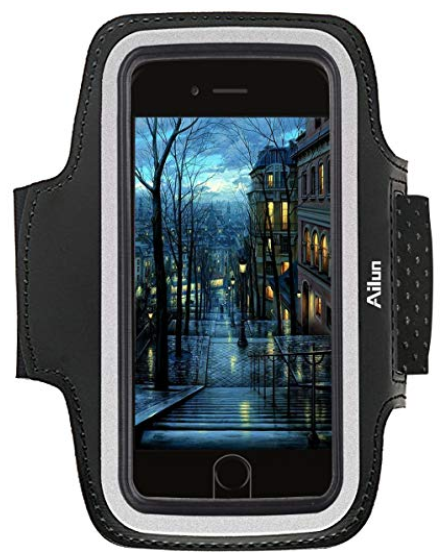 Has a concealed side key holder slot
Minimalist design doesn't interfere with tasks
Lightweight, anti-slip, durable
Included extra band fits huskier arms
Designed for most mobile phones, the Ailun armband will accommodate any size phone smaller than the iPhone 7 or 8. The armband has a reinforced opening for your earbud jack. There's also a discreet but noticeable reflective strip around where the phone sits, to help with visibility in dark, foggy, or rainy conditions.
20

. Live Infinitely Infusion Bottles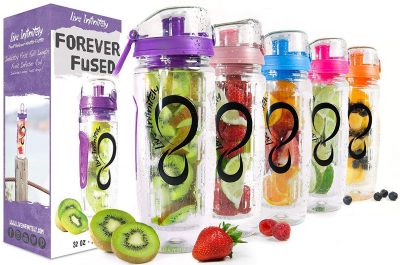 32 ounce capacity
Longest infuser rod in the industry--super effective
One year no strings attached warranty
Can go in the dishwasher
This ergonomic, eye-catching infuser bottle includes a top lid with a thumb release for speed and convenience. A long infuser rod reaches the very bottom of the chamber. Chunky grips on the sides help you hold on, and every purchase includes an ebook with infusion concoction ideas.
21

. Bunny James Protein Snack Box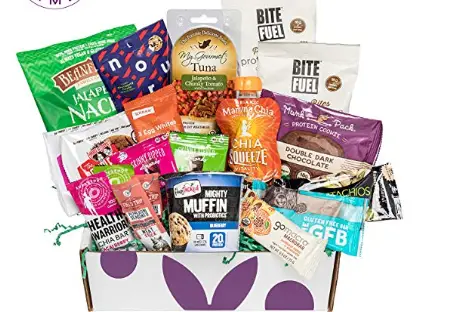 Snacks feature natural ingredients
Each snack labeled with nutrition information
Comes in a quirky, fun package with a reusable box
Won't need gift wrapping, in case you ship remotely
This gift box offers 20 servings of various high protein snacks for fitness lovers or foodies on the go. Each snack is low in sugar and GMO-free. Salty, sweet, crunchy offerings include nachos, crackers, granola bites, nuts, Chia bars, and more.
22

. Sunny Health And Fitness Barbell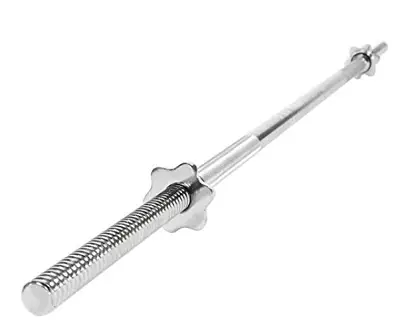 Spin locks attach quickly to threaded ends
Chrome plated for corrosion resistance
Low priced, excellent starter pack for new lifters
Fits with any standard 1" weight plates
This is a standard one-inch chrome plated bar. It won't fit Olympic plates, but you can get adapter sleeves if you shop around. It has threaded rods on the end to fit the ring collars that come with the purchase.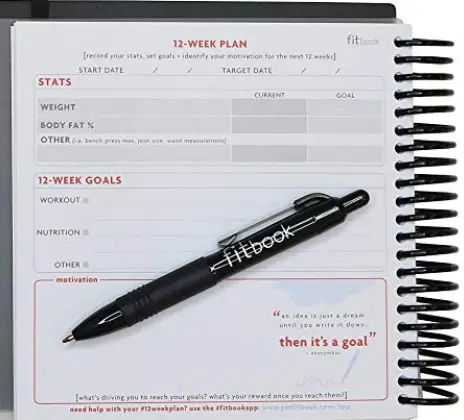 Includes capstone pages each week to commemorate progress, record memories
5.5 inch square, compact and portable but with ample writing space
Comes with a pen and bookmark strap
Storage slots for receipts, recipes, business cards etc
Lets you download the Fitbook+ app for enhanced goal tracking
Can also purchase up to a year of Fitbooks at a a time
Each of these durable spiral-bound notebooks covers twelve weeks of your fitness life. The single pack, linked from here, will take your fitness lover through most of a year. Each page lets them record workouts and meals, including calorie information. There is also space for goal setting, planning, and race or competition prep. The user's imagination is really the limit with the Fitbook.
24

. Innova ITM5900 Inversion Table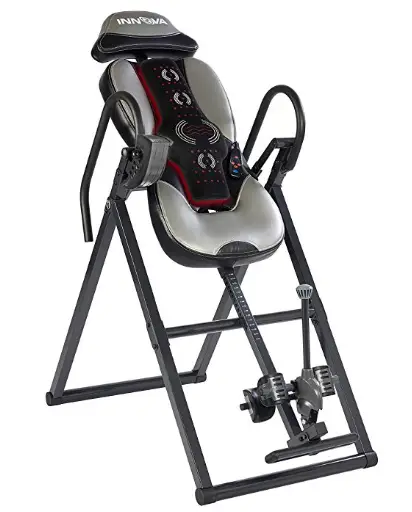 Heats and massages whole lower back, waist
Heat and massage both have auto or manual settings
Adjustable height, headrest let everyone find center of gravity
Ergonomic ankle locks take pressure off ankle
300 pound/6'6" user capacity
An inversion table is a serious, heavy-duty fitness tool. Users can hang free for spinal traction therapy, or perform inverted squats and crunches. The Innova is a mid-priced offering, great for those who want to give inversion therapy a try. During use, a lumbar pad covers the entire spine to apply healing heat and massage for tired bodies.
25

. Spine-Worx Back Realignment Device



Can be used to maintain alignment after chiropractor visit
Also for temporary relief while waiting for doctor visit
Easy to use--just lie down and position back for comfort
FDA approved DIY therapy
This two-pound, comfortable, FDA approved tool will let your fitness buff realign his spine with no chiropractor. To target problem areas, the user simply changes their position on the raised ridges and grooves that form the backrest. The device uses one's own body weight to compress the vertebrae for pain and stiffness relief.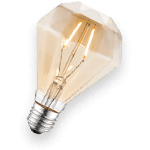 Outside The Box Gifts
Fitness isn't one size fits all. For that reason, it could be that you perused our list and couldn't find anything that will be useful for your gift recipient.
We understand, and we always want to help. Here are a few ideas you may not have considered, which don't mesh easily into a Top 25 guide.
Pay for a gym membership, for your loved one or one of their kids. Places like Planet Fitness have tiered pricing and don't ask for a huge deposit. 15 or 20 dollars a month is less than what many of us spend on coffee.
Donate a sum of money to the person's favorite charity, in their name or anonymously. The charity will be glad for the help, and you can ask for a certificate or receipt that you can present in a gift exchange. You can tailor the gift to the person's values, too. Does heart disease run in their family? You can give to the American Heart Association. Put some thought into it and make the funds count, for your friend and the people who will benefit from the nonprofit group's labor.
Class card. This is similar to a gym membership, but not as expensive. Maybe you have that friend who says "I'd like to try CrossFit/yoga/Zumba/professional run coaching" but keeps putting that dream on the back burner. Most independent, sport-specific studios will offer a no-contract card, good for a number of lessons over a month. For you, it is a one-time investment that can help your friend decide if the activity is right for them.
The Appeal of a Paper Journal
Why spend time lugging around something like the Fitlosophy journal, when you can achieve the same benefits on a mobile app with less effort?
The answer is a matter of personal preference. Some of us like the look, feel, and aesthetic of a notebook. Today's fitness journals are compact and designed to toss into a gym bag. They are also made from tear-proof paper, with tough plastic spiral binding or glue. They won't come apart like a composition book. And for $20 or so, you get up to a year of pages with a uniform layout. They let you record every metric that will fit, and there is plenty of room for writing out details.
Like a bullet journal, a fitness journal will have ways to customize, decorate, and color code the entries. And many contain recipes, healthy eating tips, or motivational messages in addition to the diary pages. We still think mobile apps are effective, and perhaps more convenient, but we wouldn't want to shut the door on the creativity and simple beauty that are part of a paper notebook.
Frequently Asked Questions
q:

Aren't some of these gifts just gimmicks?

a:

We don't think so, but it is easy to see where that idea comes from.

For example, many people are skeptical about ab rollers. We've seen the cheesy late-night commercials, just like you--"are you tired of working your abs the old fashioned way?" The ab roller, at first blush, seems like a dinky plastic gadget that promises unrealistic results.

But in reality, ab wheels are just another way of pushing your muscles against resistance. They can strengthen your back, arms, shoulders, and core muscles groups, all in a single movement. Your wrists, too, will get stronger, which is something that doesn't happen when you lie on your back and do crunches.

The ab wheel also saves a lot of strain on your lumbar spine, which can ease and prevent lower back pain. Unassisted crunches, as well as sit-ups, can take a toll on your spine if you don't use a form-fitting ab mat or something similar.

Finally, today's ab rollers or wheels are not made of cheap plastic. They contain polymers that make them both durable and easy to grip. Handles are angled and ergonomic, and can often be removed for easier transport. Far from a gimmick, the ab roller is a tool that can give you the definition and upper body strength that so many of us are after.
q:

Are inversion tables effective?

a:

Yes and no. According to our research, inversion tables can provide relief from back pain brought on by spinal misalignment. But there is no evidence that inverted crunches and other exercises are any more effective than their unassisted counterparts. Also, there is documentation that an inversion table can raise blood pressure. It also increases pressure in the eyeballs. This happens almost right away when you go upside down. People with hypertension or glaucoma should either avoid inversion tables or talk to their medical provider about how to use one safely.
q:

Are you serious about mounting the wooden rings on a tree branch?

a:

Of course, we are! Have you ever seen the Olympics, CrossFit Games, or (the best one of all) the World's Strongest Man tournament? Huge portions of them take place outside. Having some sun on your face and being with friends is a great way to break out of a gym rut and try new things. While you're at it, bring some food and challenge your friends to a tree-off. Many state and local parks will have the kind of old-growth hardwood trees you need for support. Just make sure you use the main branch, one that's thick enough not to crack, and use a safety spotter/harness if you have to climb a ladder to mount the rings. Follow the mounting instructions in the user's manual, and all will be well.
q:

Can a speed rope help me do double unders?

a:

Yes, it can. But if you have never tried double unders, there is a steep learning curve. Check out the video, by Paradiso CrossFit, that you will find in our Sources section. It is a step by step primer on double unders, perfect for a beginner.

We'd go as far as to say that you don't want to do double unders without a rope-like the Emerge (number one on our list). Forget about cheap jump ropes that actually use rope or beaded plastic ropes. They don't have the balance, speed, missed swing recovery, or smooth ball bearing rotation that is essential for double unders.
q:

How do cooling towels work?

a:

Well, according to reviews we looked at, they work pretty well. Any more questions?

We're just kidding. There's no special science behind a cooling towel. You can get similar effects by soaking a T-Shirt or old scarf in water and putting it on ice for an hour or so. The only difference is in the material. Cooling towels use fabric that acts like a sponge, soaking up water that will then take longer to evaporate.

Actually, we suppose there is some science, since evaporation is a natural process that happens any time a wet surface is cooler than the air surrounding it, and the rate of condensation (water vapor turning into liquid) is too slow to keep up. When water evaporates, it is absorbing the ambient heat around it. If the heat energy is greater than the condensation rate, the water will become vapor and your towel will dry out. This is how a clothes drier works--it uses a motor to distribute the wet clothes, and a heating element to dramatically speed up the natural evaporation cycle.

With the T-Shirt trick, you will get the same relief as you would with a cooling towel. But the evaporation rate is faster because the shirt is not made to absorb or retain water. The quicker evaporation means fewer hours of cooling. If you can find a portable, unwanted throw pillow, it will work as a cooling implement more effectively than a shirt would.

That's because the padding inside the pillow acts like a sponge.

Sure, your friends at the next 5K or soccer game will crack jokes when they see you walking around with a pillow wrapped around your neck or tied to your stomach. But they won't be laughing after the pillow dries enough for you to take an outdoor nap while they're still sweating it out by the water station!