10 Best Fruit Infuser Water Bottles Reviewed
last updated:
May 14, 2020
Fruit-infused water bottles are an excellent tool for anyone who is trying to lose a few pounds and plans to spend a good deal of time exercising. If you rehydrate with power smoothies or energy drinks you are taking in a lot of sugar and calories, so they are not really the best solution. A better solution to enhance your weight loss routine would be to incorporate fruit infused water. Fruit-infused water is a wonderfully refreshing drink to pick you up after an intense workout. We have all heard about the many benefits of drinking 8 glasses of water every day, but how do you manage to choke that down? A fruit infused water bottle may be just the answer you are looking for. In this article, we will talk about these water bottles and introduce our choices for the ten best models.
In a Hurry? The test winner after 20 hrs of research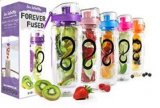 Live Infinity
Why is it better?
Dishwasher safe
Comes with recipe ideas
The lid will not open in your backpack or gym bag
42
Researched Sources
11k
Reviews Considered
20
Hours Researching
14
Products Evaluated
Features
Durability
Ease of Use
Effectiveness
Portability
By Default
10 Best Fruit Infused Water Bottles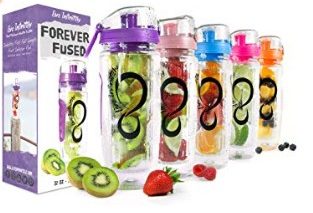 Dishwasher safe
Comes with recipe ideas
The lid will not open in your backpack or gym bag
The Live Infinity Fruit Infuser Water Bottle is a great way to get flavorful hydration. They take pride in being the original full-length infuser and have been making them since 2014. All the parts of this bottle are made with BPA-free Tritan plastic. This bottle has the industry's first full-length infusion rod. Just toss in all the fruit you can handle and your water stays flavored. You will have fully flavored water for hours. The bottle is completely dishwasher safe with large dual handgrips, a sleek push button flip-top lid, and a sturdy carry loop.
Read more
The Live Infinity bottle has an auto-align lid that will center every time and align itself so the clear flip top is away from your mouth while you are drinking. It has a lid that is safe to be in your gym bag since there is a small metal latching loop above the push button. It lets you operate the bottle with one hand while making sure the bottle will never accidentally open in your gym bag or backpack.
This water bottle comes with a recipe eBook, free of cost, with twenty tasty and refreshing infused water recipes. Not only are these water bottles healthy and convenient, but they are also good for the environment. They have saved over 128 million single bottles which would have gone into landfills last year alone. The bottles 32 ounces and shatterproof. They are also BPA-free and dishwater safe. They also come with a no-hassle 1-year replacement warranty.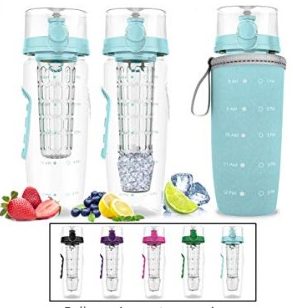 Hydration timeline tracker
Good sized infusion basket
Simple to use and easy to clean
Some reported issues with the ring seal on the lid
Our favorite feature of the Bevgo infuser bottle is the hydration timeline tracker. This bottle is perfect for taking to the gym, office, yoga, camping, hiking, traveling, and even accompany the kids to school. Drinking the recommended amount of water every day can be a chore, but Bevgo makes you want to drink more water. This bottle is made of the highest quality materials and has an extra flat bottom so it will not tip over. It is simple to use and easy to clean.
Read more
The Bevgo Infuser bottle has many features geared to encourage you to drink more water which will boost your efforts to burn fat and lose weight. It also helps to improve your mood, as well as build up your immune and digestive systems. You will feel daily rejuvenated and have increased energy levels.
The Bevgo is made of high-quality Eastman Tritan materials including the lid. This bottle is not like the others. It has a new flat bottomed infuser basket which is easier to fill as well as an integrated timeline. It has a detachable ice attachment. This bottle is BPA approved so you will not need to fill it with ice. Just put it in the freezer and then attach it to the infuser basket for cold drinks anywhere you go.
The insulation sleeve has a carry handle and a hydration tracker to help your drink consumption. It is simple to use and easy to clean so it will save you time. This bottle features a large drinking spout and an exclusive to Bevgo grip and lid placement. Bevgo is highly portable with a grip on both sides and an integrated handle. It is easy to drink from and to carry with you. The infuser basket is good sized to create the perfect flavor. It fits in most of the car holders so you can easily take it with you. It has a sealed lid with an extra latch so it will not leak.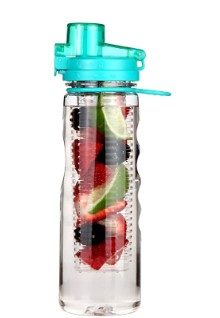 Comes in 5 different colors
Leakproof locking top
Flip-top with finger grips
The bottle is a little small
The Great Gear Fruit Infuser Water Bottle is a great choice of a water bottle that will help hydrate you after an intense workout and add some natural nutrients to your daily diet. You add fresh fruit and water to get a good flavor, nutrients, and hydration while you also save money. Your bottle has a leak-proof design and is BPA Free. You can make healthy water in minutes which will keep you healthier throughout the day. You can fill it back up three or four times with the same fruit.
Read more
The Great Gear water bottle is safe and easy to use since it is equipped with a sports spout and finger grips. It is great to take anywhere. You can put it on a strap on your backpack or belt. It is designed to be durable, made of a clear vegetable-based co-polyester which is FDA safe to be used with foods or beverages.
The water bottle is leak-proof with a locking lid. The fruit-infuser flip top has a reusable filter that can be easily unlocked with the use of one finger. It works great for adults and kids with a cylinder that is not too big and not too small.
The infusing process is easy as well. A sleeve that is half-filled will last through two or three infuse refills. The bottle produces plenty of water so you will have no problem meeting your daily dose of hydration. Equipped with a convenient dual strainer and unique sleeve which is exclusive, you are able to add some fruit on the outside of this diffuser to get even more fresh flavors. You can try adding lemon, cucumber, blueberry, raspberry, ginger, watermelon, grapefruit, strawberry, mint, or melon to your water infusions.
Having this fruit infuser water bottle means you will save plenty of money not having to buy those expensive flavored beverages. This bottle can be used over and over. It is also easy to clean and dishwasher friendly. It even comes in easy to open packaging that is designed for low waste and minimum shipping expense.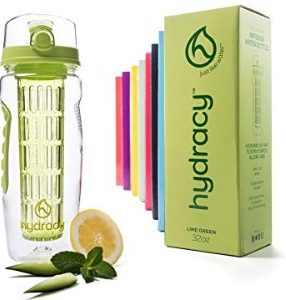 Condensation proof cover
Safety security latch
Has a timeline on the side of the bottle
The bottom is not flat enough
The Hydracy company is focused on making sure you have high-quality drinkware solutions that you will enjoy using and will help promote your healthy lifestyle. Drinking infused water helps reduce your cravings. It helps you reduce stress and even slows down the aging process. You can get delicious flavor without added sugar. It also helps you flush out unwanted bacteria.
Read more
The Hydracy Fruit Infused Water Bottle has a large 32-ounce capacity so you can enjoy drinking healthy. It has an infuser basket that is full-length to help you get the increased flavor to the very last drop. They also have a timeline feature so you can easily track the amount of water you drink every day and take on a healthy hydration habit. This habit and help your energy levels increase, help you lose weight, detox your system, and feel rejuvenated.
This water bottle comes with its own insulative cover that is sweat-proof. You will not have to worry about condensation messing up your carrying bag. Your water will stay fresh and delicious for up to 50% longer. The bottle is made with Eastman Tritan that is durable and BPA-free, which makes it eco-friendly. You can use this bottle over and over without worry. The flip-top lid has a ring latch made from metal that helps keep the bottle sealed securely and ensures that it is 100% leakproof. It is easy to clean and you can enjoy all the amazing recipes that come inside your from eBook Starter Guide.
This bottle is smart and stylish. It is easy to take with you on the go in a backpack and even comes with a carry handle that makes this extra convenient. The specially fitted grips that are on both sides offer secure handling and more comfortable. The convenient flip-top lid offers you immediate access to your water which has a large capacity so you will not have to refill as often. It fits most car cup holders and if you want to use it as a nice sports bottle you can just remove the infuser.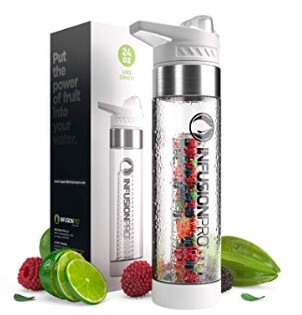 Neoprene sleeve for condensation
Screw on lids at top and bottom
Holds 24 ounces
Adding some juices can cause it to stain
The Infusion Pro bottle is a great answer to your hydration problems. You can choose one or two bottles and in three different color combinations. You will also get neoprene insulating sleeves which will help keep your drink cold as well as protect from condensation so it will not get slippery. They also come with two extra silicone o-ring gaskets to keep you from leaking. You can take them out for cleaning but be sure they go back in place in the top and bottom lids.
Read more
The Infusion Pro has figured out how to make your bottle sweat proof. It keeps your water cool while eliminating the "bottle sweat" with handy insulated sleeves made of neoprene. It also includes an inner filter/strainer which keeps your fruit and ice in the bottle without clogging up the drinking spout. They have a 24-ounce cutting edge design in a pack of one or two with three different colors. There are dual openings on the bottom and top of the bottle which makes it easy to clean. It is also dishwasher safe on the top shelf. The material is BPA FREE Eastman Tritan plastic which is durable, attractive, and environmentally friendly.
This bottle features bottom infuser technology. The fruit infuser section is uniquely placed on the bottom to ensure the fruit you add is submerged longer than a lot of other fruit infuser bottles so you get a deep, long-lasting taste even when the bottle is only half full. The fruit infuser is also removable so you can use the bottle as a sports bottle if you want. It is also a leak-proof and very versatile bottle. It has screw-on lids at the top and bottom of the bottle which has rubber gaskets on them to keep them from leaking. The stainless steel ring and a special carrying handle which makes it perfect for all kinds of uses.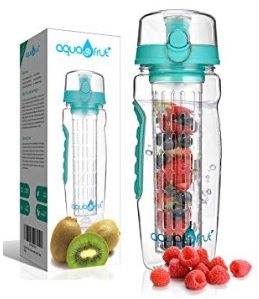 Holds 32 ounces
Has secure locking latch on the lid
Fits in most car cup holders
The bottle sweats so you have to use a coaster
The AquaFrut bottle holds 32 ounces of healthy liquid to help rejuvenate, refresh, and rehydrate you. This is a new and improved design, made with customer comments in mind. It is made of BPA free, Tritan plastic, and has a full-length infusion rod. You can keep a good grip with the large dual handgrips. The lid is specially designed with a push-button you can operate with one hand. It also has a lid locking mechanism. This bottle also comes with a bottle brush for easy cleaning.
Read more
When you order an AquaFrut bottle you get a recipe eBook that is free of charge and a free starter guide to get you going on your path to better health. You will receive the best recipes to get you started right away. This 32-ounce bottle features a fruiting chamber that runs the full length. It holds plenty of fruit so you can enjoy more intense flavored hydration.
AquaFrut infusers are constructed of quality Eastman TRITAN. Not only is it durable and shatterproof, but this material is 100% BPA free. There are no chemicals that are harmful that will interfere with your overall hydration needs. The locking latch and silicon seals make sure you have a leak-proof and worry-free experience. It has a stylish design with a grip that is non-slip, secure locking latch on the lid, easy to use spout, and a convenient carrying hook. This bottle fits in most car's cup holders.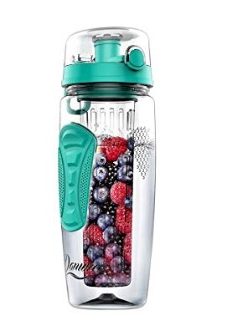 Comes with free eBook of recipes
Materials are BPA free
Holds 32 ounces
Does not have a filter in it
Why do you want a Danum infuser bottle? It is well designed and durable enough to withstand daily use. You will love the amount of fruit and water this 32-ounce bottle can hold but still fits in standard car cup holders. This infuser bottle comes with a rubber grip that is placed on one side of the bottle and a thumb grip that is molded on the opposite side to give you a secure grip. It also comes equipped with a larger loop that you can place around your finger, making it easy to carry. It is also set up to operate with one hand. You simply just press down on the button on the side and the lid instantly pops open. The infuser basket has a full length with a flat bottom so is quite easy and simple to add more fruit. It also offers a larger opening, which means that you can clean it easily.
Read more
Danum has the key to living healthier with their infuser bottle. It is simple and fast to have great tasting and healthy water. You can get the hydration your body needs in the flavors you love. These bottles are well designed and durable, so you can use it every day. You will be impressed with how much water and fruit you can fit in this 32-ounce bottle, yet you can still be placed in cup holders in most vehicles. It comes equipped with a rubber grip that is on one side and the other side offers a thumb grip that is molded, so you have a secure grip.
Danum infused water bottles are constructed with the finest Eastman Tritan. You will enjoy drinking water out of this bottle. It is not like any you have used before. The premium material is BPA-free so it is safe for long-term use, does not give off an odor, and does not have a plastic aftertaste. It is also extremely durable but surprisingly looks like it's made from glass. This bottle does offer a lot of the benefits of drinking from a glass bottle but offers the lighter weight and safety of drinking from a plastic bottle.
When you purchase this bottle you also get an amazing fruit infusing eBook. They have searched out the best recipes and put them into an easy to follow eBook.


Has a lifetime guarantee
Comes with recipe eBook
BPA free
Hard to get the infused tube out
The LA Organics bottle is BPA Free and free of any leaks. This water infuser can be used at home or taken with you. You get a lifetime guarantee on this water bottle. This fruit infuser bottle can be used with your choice of fruit, vegetables, or tea. It comes with a free infused recipe ebook to make your refreshing water. It is extra-large to allow the maximum amount of fruit.
Read more
This infusing bottle is specially designed to infuse fruits with water. It makes your water intake much easier and enhances a healthy lifestyle. One of these water bottles helps encourage you to drink more water. You can add your own infusions of fresh herbs, fruits, or vegetables. This is a calorie-free flavor that will help your diet. Using an infusing bottle will help speed up your metabolism. Drinking more water causes your body to burn calories faster. You can replace your daily energy drinks or sports drinks with infused water and have a natural, calorie-free, and sugar-free drink.
The bottle is guaranteed to be leakproof. The materials are BPA free Tritan plastic. It has a removable fruit infuser and it is dishwasher safe. It is easy to use. All you have to do is chop up fruit and toss it inside the infusion basket. Add water to the bottle and shake it. Within minutes you have your custom flavored water. Infused water helps you drink more water which is good for your health. It also comes with a lifetime guarantee. If you are not happy with your purchase, you can reach out to the company and they will exchange your product or refund your money.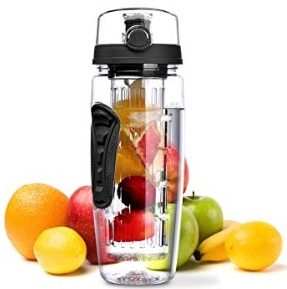 32-ounce bottle
Strong o-rings prevent leaking
Flip-top lid with one-handed operation
No filter to keep the fruit out of the spout
OMORC features a 32-ounce infusion water bottle. It is made with toxin-free materials that are shatter-resistant and impact-resistant. The infuser rod is full-length and removable. It makes sure your water is infused completely, giving you the best flavor possible. This bottle has a leak-proof design with a sturdy o-ring and a metal latching loop. You will not have to worry about unwanted lid openings and the leaks that usually follow. There is a convenient thumb releasing button so you can use the bottle one-handed. The lid auto aligns so you can drink more comfortably. This bottle also comes with a free cleaning brush to help you clean the bottle more easily.
Read more
The OMORC company offers a large 32-ounce infuser bottle. The full-length infuser rod makes sure you can drink delicious flavored water until the very last sip. The standard size mouth allows plenty of room for filling with fruit and ice cubes easily. The bottle is made of food-grade material which is toxin-free, shatter, and impact-resistant Tritan materials. The bottle is completely BPA-free to create a more healthy combination and seal the flavor of your drink.
The bottle is leak-proof with a robust o-ring and flip-top lid you can release with your thumb. It is designed for a leak-proof experience with a small metal latching loop that keeps the lid well in place. It also has dual grips, a rubber grip and the thumb grip on both sides for holding the water bottle. It fits all normal cup holders. You also receive free recipes and a cleaning brush with your order.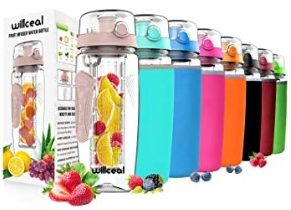 Lots of fun colors
Eco-friendly materials
Holds 32 ounces
Gets a lot of condensation build-up
Having a Willceal bottle means you will not need to buy any of those expensive drinks from your local store, you will have no problem staying hydrated the safe, healthy, and easy way with this infuser bottle that keeps you as well as others hydrated simultaneously. This bottle has plenty of room at a 32-ounce volume with a big Infuser. The basket holds a good deal of water and fruit, which only helps increase the flavor and reduces the number of your refills. It features a grip that is non-slip, a secure locking latch on the lid, an easy-to-use drinking spout, and a convenient hook to make it easy to carry.
Read more
The Willceal Fruit Infuser is made from the highest quality materials with durable Eastman Tritan food grade plastic which is recyclable, eco-friendly, and shatterproof. It has no odor or plastic aftertaste. More importantly, it will not release chemicals that can affect your body's hormones. It is a 3-in-1 design bottle. You can create fruit combos and use it for a water bottle, fruit infuser bottle, or a shaker bottle. It also has a large mouth which makes it easy to clean. This bottle has an extra safe locking system featuring a rubber grip and comfortable carry handle. It is leak-proof and has a lockable lid setting. It is ideal for running, travel, camping, or at the gym.
This bottle is easy to use. You want to wash it with a neutral detergent before the first time you use it. Do not use bleach, chlorine, or strong detergents. Turn the lid in a clockwise direction to tighten and prevent leakage. Turn it counter-clockwise to open the lid. Be sure to clean the fruit infuser with water after using it to avoid any discoloration.
Criteria Used for Evaluation

Features
Fruit infuser water bottles are a brilliant way to get your water intake each day while saving money, enjoying the taste, and doing some great things for your health. They come in lots of bright fun colors or more classic choices if you like the more subtle colors.
Fruit-infused water is perfect to help you lose weight and control your hunger. You will detoxify your body and cut down on sugar intake. It is a perfect source for vitamins and minerals. You can improve your overall skin tone, help reduce wrinkles and gain elasticity. It also helps stimulate brain function, concentration, and alertness. Your body will digest better and rest better.
Many of these bottles feature a timeline which helps you keep track of how much you are drinking. It takes the guesswork out of it. You just read the marks throughout the day and you will easily hit your hydration goals. You also want to look for a longer infuser basket which lets you get maximum flavor out of every drop of water. Getting a bottle with a sleeve of some sort will help you keep condensation away from your hands and also helps to keep your water temperature cold a bit longer. Look for a leak-proof design so you will not have to worry about carrying your bottle inside your bag. Most of the bottles have locking caps and strong o-rings.

Durability
You want an infuser bottle that is going to be durable enough to stand up to daily use. They should be made with quality Tritan plastic with good rubber grips that are going to last. The spouts should be locking so you can confidently carry the bottle in your bag without having to worry about leaks. Having a sleeve on your bottle will also help that situation, keeping the extra moisture at bay. Be sure to check the lids and make sure they have locking latches and secure o-rings. You also want a bottle you can easily wash. Having wide openings is helpful with that. Some of the bottles even come with a complimentary brush. It is also handy if you have a bottle that is dishwasher safe and will stay leak proof even after being washed.

Ease of Use
You want an infuser that is easy to use so it can enhance your lifestyle and not be an added burden. It should have a nice wide basket you can fill with fruit which flavors your water to the last sip. A large drinking spout will help you get a quick drink between reps and it is handy to have a flip-top lid with auto-align.
A sleeve on the bottle helps keep the condensation away so you can carry it in your bag and get a drink without your hands slipping. It is also nice to have dual hand grips which make the bottle easy to hang on to. Your bottle should have a sleek push-button design that is easy to operate. It is even better if the design allows you to use it with one hand. It should also have an easy carrying handle so it is easy to grab.

Effectiveness
One of the biggest benefits is that using a water bottle like the ones on our list helps to avoid some of the single-use water bottles which of course will help with the environment by reducing the plastic in landfills. They are also going to help you easily increase your water intake which will keep you hydrated and give you multiple health benefits.
Water is without question the most important nutrient. About 65 percent of our body is made of water and it is a requirement to function effectively every day. Water helps to improve circulation, digestion, and regulating your body temperature. To add even more to this healthy habit, add some healthy fruits and vegetables. You will boost your immune and digestive system, and your body will feel great with the extra hydration. Just add the fruit, shake and you are ready to go.
When you combine this healthy habit with exercise it will enhance your lifestyle. Everyone loves losing weight by making delicious recipes that you can refill over and over again. Too many people are chronically dehydrated. That can impact your focus, your mental performance, and your overall mood. It can also impact your overall energy levels as well as your long term health. Proper hydration is key!

Portability
One of the biggest benefits of any water bottle, infused or not, is being able to take it with you. These fruit-infused ones are no exception. You want one which is easy to carry with a good handle and a bottle with good grips on either side. You should be able to strap it to your belt or put it in your backpack. In order to carry it in your bag, it needs to be completely leakproof. It also needs to have no condensation. To avoid condensation, make sure you have a bottle that has a sleeve to keep the moisture off of it.
Probably the most important aspect of the bottles is the need to be 100 percent leak proof. They should have a sturdy flip-lock and good seals with extra latches and strong o-rings. It is also handy if you have an infuser bottle that will fit in your standard car holder. It is handy so you can take it wherever you go.
Expert Interviews & Opinions
Most Important Criteria
(According to our experts opinion)
Experts Opinion
Editors Opinion
Users Opinion
By Default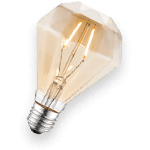 Choose Your Ingredients
It is worth it to invest in organic products to use for the recipes you put in your fruit infuser water bottle. When you are choosing your fruits and vegetables, whether you get organic or not, make sure you always wash it your produce thoroughly. You want to make sure you rinse it well to remove any chemicals, pesticides, and other potentially harmful residues.
Use The Right Water
You should always use cold or room temperature water with your fruit infuser. It is ideal to use water which is pre-filtered so that it will taste nice without chemicals and enhance the flavor of your fruits. A water filter jug or water filter bottle would work well for this. Make sure you never use hot water with your bottle, under any circumstances. This is because the hot water will make your fruit fall apart faster. The hot water can also compromise the nutrients as well as the taste of some of the ingredients you use. If you use boiling water, you might warp the bottle or it might "cook" your ingredients.
Other Factors to Consider

Versatility
If your water bottle is durable and portable enough, it can be used for a wide variety of things. It is perfect to have at home and carry around while you go through your day. It is handy in the kitchen, indoors or outdoors. It is great to use during sports activities, either participating or as a spectator. You can take it to the gym or cycling, hiking, or running. You can use it as the fruit infuser or a smoothie bottle. You can take it to work or take it camping. You can also take the basket out and just use it as a water bottle.
Frequently Asked Questions
q:

What are the biggest benefits of infused water?

a:

Drinking fruit infused water and thereby raising your water intake in general, will give you so many benefits! You will improve your skin tone and elasticity as well as reduce wrinkles. It will help you with digestion, weight loss, and help you control your hunger. Having the fruit gives you a great source of vitamins and minerals. If you use infused water, it will also help you reduce sugar intake by replacing soda. Drinking more water will help you stimulate better brain function with more concentration and alertness and less fatigue. It will help you rest better. You will get better joint lubrication. Infusing the fruit into your water will also give you more vitamins and minerals to help you boost your immune system. More water helps to detoxify your body. If you drink infused water regularly, you can replace soda and other bad drinks with naturally flavored drinks which will help you feel better and look better too.
q:

How long is it recommended that I infuse my water?

a:

It is recommended that you infuse at room temperature for about an hour or two or place it in the fridge for three or four hours. This will allow for a potent flavor and great watercolor. If you really like your infused water tangy and fruity, it is suggested that you let your water infuse overnight or even in upwards of 12 hours. If you decide to infuse your water for more than 4 hours, it is important to remember to remove the herbs and fruits from your water. Once you do that, you can actually leave the water in the fridge for three days. By taking out the herbs and fruit from your water, you won't have to worry about particles floating around in your water, which can make your water taste a bit bitter.
q:

How long does infused water last?

a:

Drinking your water within a day or two of infusing is the best idea, but your infused water stays good for up to three days after infusing. If you have not refrigerated the water, it is important to note that your water should be consumed the same day that you infuse it. Infused water is not filled with any preservatives and is not pasteurized. Because of this, they should be consumed fresh, much the same as the fruit you put into them. Usually, fruits that are citrus by nature, such as oranges and lemons will last a bit longer than fruits that are fleshy, such as honeydew. In fact, lemon and lime are natural preservatives. They can help you keep your infused water looking and tasting fresh. Keep in mind that the citrus fruits also have rinds, which can cause your water to taste a bit bitter after a few hours. It is suggested that you cut the rinds off before infusing.
q:

How often can you reuse the fruit?

a:

If you use the same fruit over and over you are eventually going to lose a lot of its flavor. The trick to getting more out of the fruit you use is to refill the water in the container when it gets down halfway. That way, the portion of the water with the most flavor mixes with the fresh, new water. You will find that fruits that have strong flavors, like orange, pineapple, and lemon, they are best when it comes to multiple infusions. Fleshy fruits, Melons, and berries are not the best choice because they tend to get really mushy quickly.
q:

Can I infuse water faster?

a:

Your fruits will actually release flavor rather quickly if you let it infuse at room temperature. If you happen to be in a rush and forgot to infuse your water overnight, infusing your water at room temp for a few hours will do the trick. You can then place your water in the fridge, so it is at the desired temp when you want to drink it It is not recommended that you drink your infused water if it has been sitting in room temperatures for more than You should not drink your fruit infused water that was sitting out at room temperature for more than 12 hours. This can become a perfect breeding ground for certain bacteria and molds. hours. Keeping it in the refrigerator before consumption is key.
q:

Can I use dried or frozen fruit?

a:

You can use frozen fruit but you might not get a lot of juice out of it and it tends to fall apart in the water. Dried fruit will not really work at all. You will not get the kind of flavor that you are looking for. Fresh fruit is just the best.
Subscribe to our newsletter