Top 10 Post-Workout Supplements for Muscle Recovery and Repair
last updated:
Feb 12, 2020
When you walk out of the gym, your muscles are at their weakest. They are broken down and ready to catabolize themselves. It is at that point that you need to infuse them with the right nutrients to switch from a catabolic to an anabolic state. Doing so will allow you to repair and rebuild the muscle at a cellular level so that you can become bigger and stronger.
In this article, we discover the 10 best recovery and repair supplements for after your workout.
This is the best product on our list that is currently in stock:

MYOGENIX AFTER SHOCK
Why is it better?
Creatine and Glutamine
32 grams of protein
30 grams of carbs
In a
Hurry? Editors choice:

Test Winner: MYOGENIX AFTER SHOCK

42
Researched Sources
11k
Reviews Considered
25
Hours Researching
14
Products Evaluated
Materials
Ease of Use
Side Effects
Product Purity
Potency
By Default
10 Best Muscle Recovery Supplements
Criteria Used for Evaluation


Materials
There is quite a variety of ingredients in these supplements but a few of them definitely stand out. The first is creatine monohydrate. The monohydrate is an important part because that is what helps it absorb quickly. Creatine has a reputation for increasing muscle size, strength, and power. It can be taken before or after your workout but it is definitely recommended after because that is when your muscles need it most. Creatine monohydrate helps with the production of ATP in your muscle cells which is the first form of energy to get used up.
The other ingredient you will see mentioned a lot is glutamine. Glutamine is an abundantly common amino acid in the body with is non-essential. It helps with your protein synthesis and gets depleted quickly during your heavy workout. This helps with developing lean muscle mass, greater endurance, and better strength. It is also anti-catabolic so you will not lose muscle mass during fasts, and it helps to fuel and repair your muscles.


Ease of Use
When you are considering how easy the supplement is to use, most of these products are mixed with a liquid and drank. You may mix them with milk, water, or orange juice. If you workout in a gym, you will want a supplement that mixes with a liquid you have easy access to, in most cases water. If you workout at home, this will not be as big of a consideration.
You may find supplements that come in pill form which are a lot more portable if you do not work out at home. Or you might just be able to 'shoot it down' quickly. Pay attention to taste to make sure it is something you are able to stomach without upsetting it or something you will enjoy tasting so you will be more inspired to use it on a regular basis.


Side Effects
These supplements are a great way to enhance your performance levels and muscle recovery, but like everything else you should always follow the recommended instructions and watch your symptoms for any signs of distress. Some side effects may include things like nausea, diarrhea, stomach upset, cramping or some weight gain from retaining water.
If your supplement has BCAAs, these could interfere with your blood glucose levels after surgery. You will also be at risk if you use alcohol excessively. You should also avoid BCAAs if you are pregnant or breastfeeding.
If you are taking a supplement with creatine watch for side effects like anxiety, breathing problems, stomach issues, fatigue, headache or any rashes. There is an excellent chance you will not experience any of these, but it is always smart to keep an eye out for trouble.


Product Purity
Purity is important in any product. Whether you are working to build muscle mass or helping your muscles recover, you want the best ingredients to put into your body which will help the most. Check the ingredients for artificial colors, flavoring or other ingredients.
Watch out for as well for proprietary blends. They tell you every ingredient but they do not tell you the exact amount of each one in there. They are just very vague and confusing so you may want to avoid them altogether. Of course, if you have any food allergies, please check the labels carefully as well.


Potency
It is important to have the right amount of potency in your supplement so your muscles will get the maximum benefit available. When you are looking at the label, you will want to see around 20 mg of creatine per serving. Glutamine is important too and will help you process protein and even help your intestinal health.
There are other ingredients you can look for which will help your supplement to have the potency you need. Look for L-carnitine, about 2g per day which will help with your muscle soreness as well. Phyllanthus amarus extract, about 200mg a day for three days after the workout helps reduce muscle pain. You may also get benefit from Methylsulfonylmethane (MSM). To keep it natural, wash the supplements down with blueberries and pomegranate juice which have a lot of therapeutic benefits.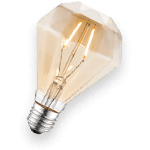 Take vitamins too
Many vitamins are also very helpful in your goal of muscle recovery. Vitamin C helps to improve your production of collagen. Vitamin D helps your body to absorb calcium which is good for muscles and bones. Vitamin E increases your blood circulation so all the good ingredients get into your system quicker.
Make sure you stay hydrated.
You lose plenty of fluid during that intense workout and should be replacing it while you are exercising but filling up on water after a workout will also help your recovery efforts. Water gives extra support to every metabolic function in your body so it is a huge help in muscle recovery.
Other Factors to Consider


Potency
Make sure the potency level is right.
When you decide to use supplements, it is a must that you choose your level of personal muscle bulk and level of training and select a potency amount that is appropriate for your need to develop your muscles in conjunction with your own training schedule.
Many people will choose to start at a low level for potency, possibly even the lowest level, start the supplements and monitor for results, as these results start to appear it is ok to move up in terms of potency.
Going for the highest potency and expecting super quick results is not the way forward, be measured, be thoughtful and have a strategy for potency.
Frequently Asked Questions
q:

What other ingredients are good for muscle recovery?

a:

There are other ingredients that are helpful in muscle recovery. Probiotics will help with digestion and absorption. Also look for Omega-3 Fish Oil, BCAAs, protein, CoQ10, curcumin, and L-arginine. All of these are helpful.
q:

What should I drink for good muscle recovery?

a:

Make sure you get some carbs. Your body uses the first sugar it finds in your bloodstream for energy. You also need some protein. If you are strength training you can get micro-tears in the tissues of your muscles and eating lots of protein after your workout helps your body repair. You also want to drink plenty of water.
q:

How do BCAAs help?

a:

BCAAs, which are called the branched-chain amino acids are very important after a workout because they help with protein synthesis which in turn helps with muscle repair. They are leucine, isoleucine, and valine help with the recovery process.
q:

Does deep heat help with muscle recovery?

a:

Using heat on your muscles helps to promote your blood flow and gets your muscles to relax. If you can go back and forth between heat and cold it can help with muscle pain, just do not use real extreme heat or ice directly on the skin.
q:

What foods help with muscle recovery?

a:

There are a few foods which will definitely aid in the efforts of muscle recovery. Salmon is good because it is both a protein and healthy fat. These help in repairing and rebuilding muscle. Eggs also have fantastic qualities to help with muscles. The other one that comes to mind is tart cherry juice. Cherries have antioxidants and anti-inflammatory properties.