Top 10 Home Workout Videos Reviewed
last updated:
Mar 25, 2020
Home workout videos became popular in the late 1970s and early 1980s. The earliest ones were aimed at women and almost always focused on aerobic exercises. They were VHS tapes. Consumers liked them because they could be self-paced. They gave people access to skilled trainers that they may otherwise not have been able to reach. Also, doing a video in one's living room kept the pressure off of people who were self-conscious about going to a gym and may not have had the experience level to plan their own advanced workouts.
Nowadays, the home fitness industry is everywhere you look and generates millions of dollars. One of the best-known producers is Beachbody. Other makers include Golds Gym, Gaiam, and Zumba.
Streaming and on-demand videos may be the most popular, but workout videos continue to sell. In this article, we look at some of the best home workout videos.
In a Hurry? The test winner after 20 hours of research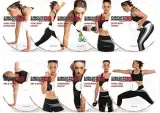 Circuit Burnout 90
Why is it better?
Led by a physical therapist/doctor
Includes a variety of exercise styles
Does not require much equipment
Program is effective when followed consistently
In a
Hurry? Editors choice: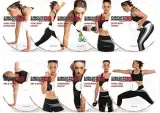 Test Winner: Circuit Burnout 90

30
Researched Sources
9787
Reviews Considered
20
Hours Researching
10
Products Evaluated
Bottom Line
Effectiveness
Release Date
By Default
10 Best at Home Workout Videos
Criteria Used for Evaluation

Bottom Line
Putting aside price, intensity, and form of exercise, will this product help you improve your overall fitness?
This is what we mean by the bottom line. You don't need a meal planner, social forum, calendar, poster, etc every time to get yourself moving. Those things can all help, but, after a while, they can become overwhelming. If you're like us, you can sometimes take on too many projects at once. That leads to burnout, and not the good kind that makes your muscles grow.
So before we wrote any reviews, we looked at the product's online footprint. We visited manufacturer websites, looking at the trainer's qualifications and years in business. There is plenty of low budget, fly by night videos out there, and we avoided those for you. We can't pretend that every DVD on our list will make you ultra strong or help you win a competition, but we have been very plain about each one's purpose. We are happy to promise that each of the videos in our guide will give you positive results based on what the seller website says it is for.

Effectiveness
Effectiveness does not mean the same thing for each video.
The Simply Fit Board, for example, will not do you much good if you are a powerlifter. It may be fun on recovery days, keeping you from being totally still and energizing your joints, but it is not going to add an ounce to your hack squat.
And that's okay. We looked at how effective the videos were at whatever dimension of fitness they were created for. This is why we liked the Open Your Hip Flexors video so much. It is laser-focused on an area that gives almost all of us problems. There are not many other videos with that many routines for hip flexor loosening. And when we reviewed the creator's credentials, we realized that Open Your Hip Flexors is 100% reliable and effective at improving your fitness in a holistic way.

Release Date
In fitness, best practices can change over time.
That is because, ideally, fitness is based on science. Science is not dogma. As researchers and others make new discoveries, older and outmoded practices can change. This keeps everyone safe and helps athletes, as well as the rest of us, perform at peak efficiency.
For example, the U.S. Army used to have its employees run outside in boots. In the 1980s, though, the Army started issuing running shoes to all its recruits. The change led to fewer injuries, in basic training and beyond. The data bears this out, so it is a proven fact and a helpful advancement.
Other new developments, in commercial fitness, are no different. We did not want you to risk getting injured or getting an ineffective workout just because a particular DVD was produced too long ago. What the producers thought were the best practices are not always the best today. So none of the DVDs on this list are more than a few years old, and many are updated regularly by the makers.
Expert Interviews & Opinions
Most Important Criteria
(According to our experts opinion)
Experts Opinion
Editors Opinion
Users Opinion
By Default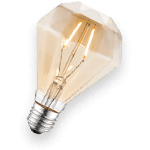 More About Hip Flexors
Since our editors ranted and raved about the Open Your Hip Flexors video, we thought it would be good to share some more about this vital but often neglected area of your body.
The flexors are made up of several muscles that join your trunk and legs. When you bend over, like in many yoga moves, the flexors are the hinge that lets you move this way. The hip flexors are prone to injury through falls, missteps, and jerky movements.
When you sit, your hip flexors are shortened. They need to be able to expand regularly, stretching out all the way to keep everything loose and light. When hip flexors are too tight, the result is the pain--pain in your hips and lower back, as well as difficulty standing without pain. You are also more vulnerable to an injury when your hip flexors are too tight.
The hip flexor group comprises several muscles. The main one and the one that gets sore or inflamed most easily is the psoas. It is the one muscle in your body that attaches your spine and legs. If you touch your thigh at the very bottom of your pelvis, you can feel your psoas. If it is tight and bunched up, you can definitely benefit from some basic hip flexor exercises.
The Overlooked Aerobic Step
In reviewing these videos, especially the fit board, we were reminded of the humble aerobic step, which became popular in the 1970s. Jane Fonda and others created videos based around the step. These videos helped directly lead to all the offerings you now see on Amazon. The step was inexpensive and portable, with the capacity to help you work your legs, arms, trunk, and heart muscles, all at the same time. Aerobic steps are for everyone, but their rise definitely equalized the fitness industry at a time when commercial gyms were mostly places where men went to lift weights.
An aerobic step is a simple flat piece of molded plastic, with a textured surface to help with grip and balance. They often come with blocks to let you raise them higher off the floor. Greater floor height means a slightly harder workout as you step or jump onto the block and then back off. So the aerobic step will grow with you, providing progressive resistance without a large financial investment. Steps also contain no mechanical parts to wear out, and need little maintenance besides regular dusting and wiping down.
People with high blood pressure, joint inflammation, swollen ankles, arthritis, and other mobility limiting health conditions can all benefit by using an aerobic step. Best of all, each person can go at their own speed, without feeling like they need to push themselves beyond their body's threshold.
Other Factors to Consider

Value
Value is not quite the same as the bottom line, though they are similar. The bottom line, as we said earlier, tells us whether the video does what it claims to set out to do. Value, on the other hand, indicates whether the production, convenience, and effectiveness of a video are worth the price.
Beachbody is a company that consistently puts out comprehensive programs, designed and led by trainers, at a reasonable cost. If you can get a 90-day program with multiple workouts, thorough instructions, an eating guide, and a progress chart, we think that's worth forty dollars or more.
If you are looking for something simple and less intense, something anyone of any fitness level can enjoy, we included a few DVDs that cost ten dollars or less. We'll never get tired of saying this--the most valuable piece of equipment in your arsenal is the one you will use the most and get the most gains from.
Frequently Asked Questions
q:

Why do so many videos push interval training?

a:

It is because interval training is effective, and proven so by time and science. One study, Effectiveness of High-Intensity Interval Training... (see our sources), found that interval training is appropriate and beneficial for people with cardiovascular illnesses.

The benefit is that a short, intense interval, repeated several times over the course of a workout, will burn more calories and keep your heart in its aerobic zone more consistently. When you go for, say, a six-mile run, you typically run at the same rate the whole time. After a few weeks of long runs, your heart adapts and you do not get the heart rate benefits that intervals can provide.

Although interval and HIIT workouts are great for your health, experts agree they should not be your only workouts. Even the more HIIT oriented DVDs we reviewed have some slow, steady workouts and active recovery days programmed in.
q:

Isn't all exercise typically aerobic?

a:

Our answer is open to interpretation, but, yes, we think all exercise has an aerobic component. Even if you are doing straight strength exercises like barbell squats, you must pay attention to your breathing as part of your form. The increased blood flow needed for weight exertion means your heart is doing extra work, even if it does not reach your fat burning zone from barbell exercises alone. When you use much lighter weights and incorporate traditional cardio movements in a circuit, the aerobic element becomes more clear.
q:

I thought yoga was chill and relaxing! What happened?

a:

Yoga has been around since around 3000 BCE. It developed originally in India. It was a system of movements, stretches, and breathing techniques designed to help people live more comfortably in their bodies. There were clear strength benefits from the beginning, and calisthenics has some motions in common with yoga.

Once it became popular in the West, many instructors homed in on the strength benefits of yoga. They added it as another tool along with aerobics, pilates, body weight, and lightweight training. But even companies like Beachbody leave a little room for the stillness and mindfulness that yoga students often enjoy at the end of a class.
q:

Besides the Hip Flexors video, how else can I reach my psoas?

a:

Do yoga! Many of the poses, or asanas, are designed to open the legs, hips, lower back, pelvis, and spine. If you can get connected with a group class, even if you only go once a month, you can quickly learn a lot about which routines and styles of yoga will be the most beneficial for your psoas and other hip flexor muscles.
q:

Why didn't you include any weightlifting videos?

a:

Weightlifting requires complete concentration. There are plenty of short YouTube videos that will show you the proper way to do a bench press or dumbbell butterfly. We suggest you watch those as preparation, or, better yet, have an experienced lifter walk you through the form. Besides, even at a professional level, lifting is primarily a solo activity that has never lent itself to group classes.
q:

Are live group classes more effective than videos?

a:

We will not suggest that you find a way to get to at least one class for whatever fitness pursuit or style you are most interested in. Sometimes, you can find low-cost classes at community centers or even the YMCA/YWCA.

It isn't that you don't get the benefits of the workout from a video. It's that no instructor is there to gently correct your form if you are doing something that may lead to problems. So, when you do videos, please make sure you know what form you should be using. You also need to warm up properly. Cold muscles are more likely to get injured.

The other advantage of a group fitness class, of course, is the sense of community you get from being with other people. Nowadays, you can replicate that with web forums and social media to a certain extent. The Beachbody videos even come with a built-in social group that you can join in once you start the program.
Subscribe to our newsletter