Top 10 Home Workout Videos Reviewed
last updated:
Mar 25, 2020
Home workout videos became popular in the late 1970s and early 1980s. The earliest ones were aimed at women and almost always focused on aerobic exercises. They were VHS tapes. Consumers liked them because they could be self-paced. They gave people access to skilled trainers that they may otherwise not have been able to reach. Also, doing a video in one's living room kept the pressure off of people who were self-conscious about going to a gym and may not have had the experience level to plan their own advanced workouts.
Nowadays, the home fitness industry is everywhere you look and generates millions of dollars. One of the best-known producers is Beachbody. Other makers include Golds Gym, Gaiam, and Zumba.
Streaming and on-demand videos may be the most popular, but workout videos continue to sell. In this article, we look at some of the best home workout videos.
This is the best product on our list that is currently in stock: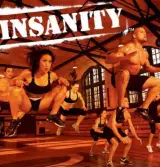 Insanity With Shaun T
Why is it better?
Blend of intensity and active rest
Shaun T comes across as ultra motivational, but friendly and positive
No equipment needed
The purchase gives you access to an online forum with other program participants, real-time trainer chat
30
Researched Sources
9787
Reviews Considered
20
Hours Researching
10
Products Evaluated
Bottom Line
Effectiveness
Release Date
By Default
10 Best at Home Workout Videos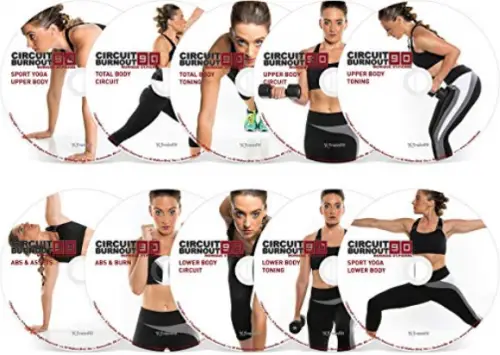 Led by a physical therapist/doctor
Includes a variety of exercise styles
Does not require much equipment
Program is effective when followed consistently
The 90-day time frame seems counter to the idea of lifetime fitness
Our number one best home workout program is Circuit Burnout 90. A 90-day program designed to help you build strength with ten different workouts, each targeting a different aspect of overall fitness.
Read more
The talent behind the video pack is a practicing physical therapist named Dr. Monique St. Pierre. She is with the Inova Physical Therapy Group in Springfield, Virginia. Dr. Pierre has bona fide credentials, meaning you can trust her workouts to be safe and effective.
The DVD is centered around a 90-day program, which the copy calls a transformation. Toning and fat burning are the focus. The yoga, bodyweight, dumbbell, and core and other best workout DVDs in this 90-day program are designed to lead you to muscular overload, with recovery days built in so your system can heal and grow. We especially like the yoga, as it's a way to keep the mind/body connection active; yoga can be both reflective and a huge calorie burn in the right instructor's hands.
The set also comes with an eating guide, activity calendar, and an illustrated guide to the exercises.
The Circuit Burnout programs will challenge your metabolism. "Muscle confusion" is a big buzzword in the industry; the idea is that each workout targets enough different muscle groups that you don't quite get a chance to be comfortable or complacent. Dr. Pierre's videos will do this for you, and her manner is friendly enough that you will feel like you are working out with a friend. Like all good workout videos, too, this one features beginner modifications, done by a live trainer, so you can do those until you feel strong and confident enough to do the full exercises.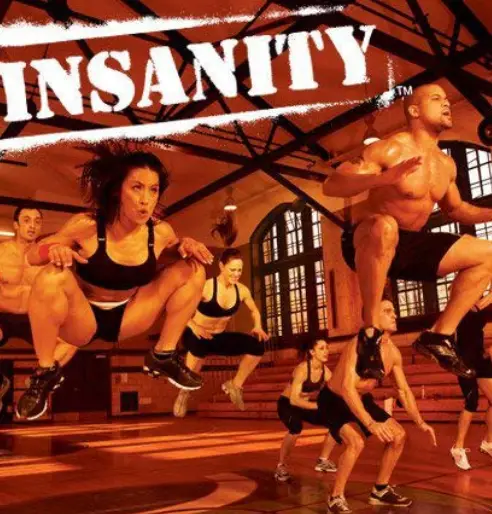 Blend of intensity and active rest
Shaun T comes across as ultra motivational, but friendly and positive
No equipment needed
The purchase gives you access to an online forum with other program participants, real-time trainer chat
The program may be too much for beginners, can set unrealistic expectations (for those of us who have been inactive for long periods)
This intense, rewarding fitness program is led by Beachbody affiliate Shaun Thompson, AKA Shaun T. He is a former college athlete, celebrity backup dancer, and creator of a whole fitness dynasty that, really, is not insane at all.
Read more
Intense, sure, and your recovery days may make you sore enough to question your sanity. But if you have ever watched Shaun T at work, you know how optimistic and upbeat he is while he makes you jump on a box or lift your legs until they somehow get heavier.
The foundation behind this and similar products is interval training. You may have heard about HIIT or Tabata workouts, where you perform at full intensity in short bursts. In between those limit-pushing sets, you rest briefly and catch your breath. The Insanity DVDs push the interval factor to the limit. They blend aerobic and anaerobic exercises to make you stronger while keeping your heart rate up for calorie burn.
There are 14 discs in this DVD set. It comes in an attractive folding display set, with pictures of Shaun T and his pumped-up six-pack for motivation. The revised edition gives you a full-color exercise book, progress charts, an eating plan, and smaller pamphlets for reference. It is a great value, around forty dollars for sixty days that can impact the rest of your life.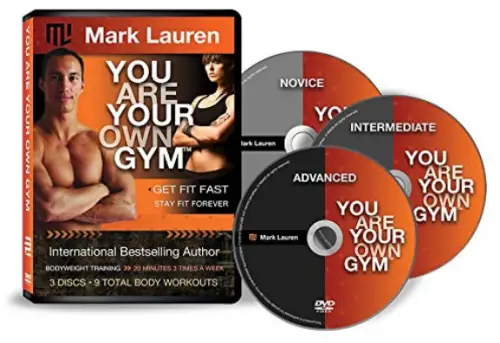 Simple and effective strength and muscle building
Does not need any equipment
Includes a 90-day challenge, but this is not the focus
Bodyweight routines are perfect for functional fitness
DVD is noticeably less expensive than flashier products
Beginner, intermediate, and advanced options
Some users may prefer to use weights
No stretching/yoga included-can purchase separate flexibility DVD
For a change of pace, our Bronze badge winner uses nothing but bodyweight to get you strong. And it does not have "fire," "ultra-intense," "muscle confusion" or any euphemisms for mental illness in the title.
Read more
We aren't saying those are bad things, but every fitness buff is different. Videos of people leaping in the air drenched in sweat are not everyone's jam; as always, we provide versatile options to help you meet your training goals and improve overall wellness.
There are two volumes in this series, led by military trainer and tough but fair teacher Mark Lauren. Many of us don't realize how many military members rely on bodyweight or calisthenics to stay operationally ready. It's a simple way to target almost as many muscle groups at a time as you want. This DVD is even priced lower than some of the more well-known ones. Add in the fact that you do not need any equipment, and this program has the potential to be your new best friend for a long time.
After all, there are plenty of ways to step up the intensity of pushups, crunches, sitting squats, and other moves, just by holding your body a different way, adding HIIT components, doing more reps, and other tricks that Mark Lauren will show you.
Other benefits of regular bodyweight training include injury prevention, and the ability to focus better and go to work each day without getting overly tired. This set includes 3 discs with nine workouts each, all lasting between 15 and 20 minutes. You can grow with these best workout videos for men by graduating to the beefier second volume, or use this whole DVD as a foundation for cross-hatching your own routines as you get stronger and more confident.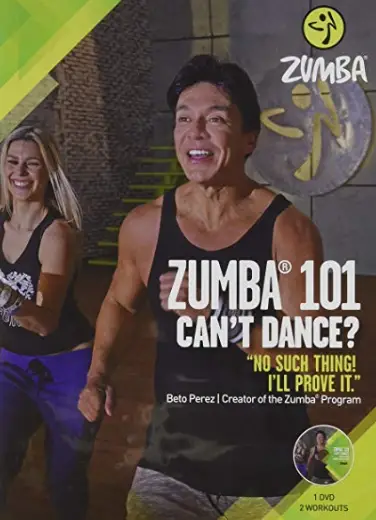 Designed for those new to Zumba dance
Led by Zumba's founder
Includes a skills primer, followed by a taped group class
Cost-effective intro to Zumba
Not part of a set--can buy more official Zumba releases later
If you have ever wanted to try Zumba, but you are intimidated by all the different motions, this is the perfect DVD for you.
Read more
Our review is for a single DVD, with two chapters of a half-hour each. The classes are led by Beto Perez, the man who invented Zumba and grew it into the huge institution that it now is.
Though it's complex, Zumba's foundation is in four rhythms that get repeated and added to according to the instructor and the student's experience. Perez takes you through a basics session first, as a trainer at a gym would during the first meeting. You have the advantage of playing the half-hour class, or parts of it, multiple times until you have the hang of it. Then you can use your new skills to conquer the actual class.
There aren't any 90-day core blasters, superhot nutrition plans, or access to social media forums here. That's not really what this DVD is about, though. It is about an hour long and includes just the foundational session followed by a thirty-minute class. If you want something simple that will teach you a new skill, we can recommend purchasing this DVD and then adding more Zumba to your collection over time.
5

. Beachbody Yoga Workout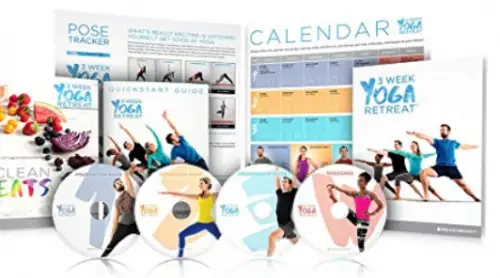 Goes from foundations to advanced in three weeks
Blends meditative stretches with more sporty yoga styles
Yoga is good for all aspects of fitness when used properly
Include a calendar and pose tracker for visual motivation
Includes 21 half-hour classes, and all poses include modifications
A little inaccurate to think anyone can become an advanced yogini in just three weeks
Beachbody became famous for its no-compromise intensity and larger than life trainers, but this enormous DVD set pays respect to yoga's roots with a blend of best fitness videos and more meditative sessions.
Read more
For around eighty dollars, you get:
21 full-length classes, none longer than 30 minutes
The ability to do one class per day, with a focus on mastering the fundamentals of yoga
An eating plan, retreat calendar, quick start/beginner video, and pose tracker
The goal of the entire set is to mimic an in-person yoga retreat that could cost hundreds of dollars or more, with personal attention from experienced yoga practitioners. If you are new to yoga, this straightforward program will give you the tools to establish a lifelong practice. The benefits of regular yoga include increased strength, flexibility, fewer issues with the back or joints, and, for many yoginis and yogis, a sense of connectedness and groundedness. It's not a bad deal for an 80 dollar DVD when you consider the cost of private or group yoga lessons. And you can do this DVD every day if you wish, repeating it when you need a centering refresher course.
The class calendar and pose tracker are on paper, for keeping close to your TV or perhaps hanging on a wall. The tracker includes full-color photos of models doing poses, letting you mark off each one as you complete it. It's a great tool that can function as a vision board to keep you motivated.
6

. Unlock Your Hip Flexors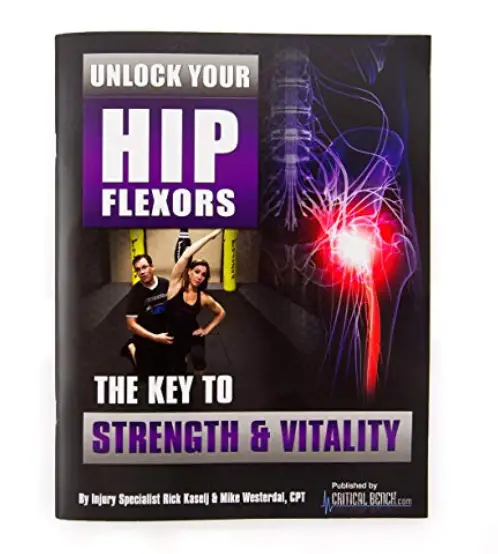 Does not require any equipment
Directions are easy to follow
No complicated program to follow
Led by an expert injury prevention specialist
Geared towards functional wellness, not isolated repetitions
No additional tools, add ons, or packages with this DVD
While there's nothing glamorous about your hip flexors--muscles that let you bend at the hips, do a standing leg lift, and perform lunges or walking lunges with weights--keeping them open and flexible will dramatically improve your posture, sports performance, and overall sense of wellness.
Read more
The rudimentary exercises in this easy to follow DVD are self-paced, meant not to fire up your metabolism but to help you make peace with an often overtaxed part of your body. We all carry a lot of tension in the hip flexor area. That is partly due to a sedentary lifestyle but also grows with age. No matter how young or old you are, though, Unlock Your Hip Flexors lets you build your range of motion.
The instructors on the DVD are Rick Kaselj and personal trainer Mike Westerdal. Kaselj has worked in injury prevention since 1994. He has been a kinesiologist, personal trainer, and exercise therapist. Kaselj invented his hip flexor program after seeing how established programs overlooked these vital muscles and shortchanged patients, clients, and athletes.
Kaselj has written at least six books that we could verify, many of them specialty cookbooks with a focus on recipes that will promote healing and wellness.
For this DVD, Kaselj takes you through 10 different exercises, each with clear explanations and demonstrations. The exercises help reach your psoas muscle, which is ground zero for tight or sore hip flexors. The DVD requires zero equipment besides your clothes and shoes; you can do many of these exercises barefoot, even. Although not meant to be strenuous, the DVD does include more advanced versions of each exercise when you are ready for more of a challenge.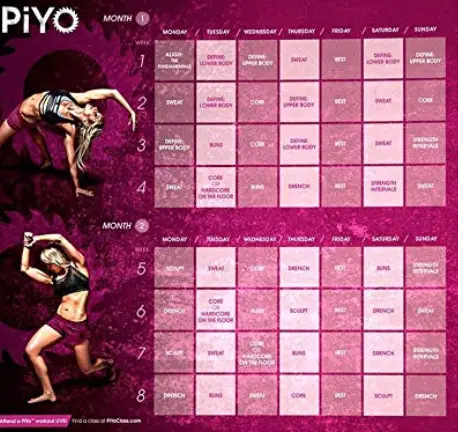 Includes a fundamentals class to keep you safe with proper form
Exercises benefit the entire body
Intense workouts, but with a focus on flexibility for injury prevention
Incorporates both yoga and Pilates
Package includes a healthy eating guide
Overall approach/packaging seems a little gimmicky
Pilates is a series of dynamic and static stretches and bodyweight exercises originally created by Joseph Pilates when he was interned and confined in World War I. It is ruthlessly efficient, exhausting, and available to everyone thanks to a multibillion-dollar Pilates industry.
Read more
PiYo, of course, is a portmanteau of the words Pilates and yoga. The two forms of exercise go hand in hand, due to a shared focus on flexibility, the practice of holding poses for a certain number of breaths, and a goal of overall strength and wellness. Though often aimed at women, both yoga and Pilates DVDs are suitable for people of all genders.
Chalene Johnson, the instructor throughout this 5 DVD set, is a celebrity motivational speaker, best-selling author, health and wellness coach and, of course, a top-notch fitness instructor. In this video, she takes you through several half-hour-long bodyweight exercises that include strength training as well as cardio intervals and the stretchy poses that are part of yoga. It is a quick and fun way to get more flexible while also building up your functional fitness levels.
The rest of the package includes an eating plan and a two-month wall calendar to track your progress through the program. This is an intense program that will leave you sweating and help you define your muscles while you burn off fat and get stronger each day. Individual classes include fundamentals, core, "sweat" or dynamic Pilates and yoga, and lower and upper body sessions.
8

. Body Groove Delicious Dance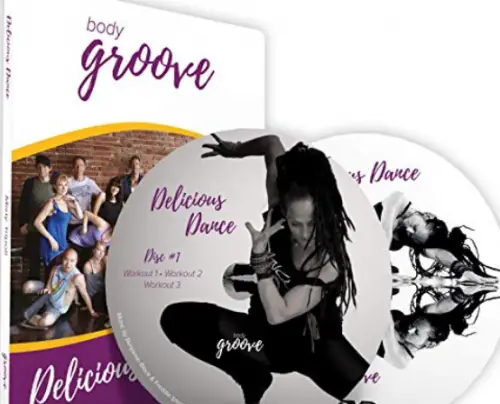 Dances can be modified even on the fly
Different dance/music types to suit your mood
The company focuses on fun, body positivity for all
Instructor lets you go at your most comfortable pace
No "90-day challenges" to make you feel locked in
Dancing is great cardio, but won't build much strength and isn't effective for sports training
Different from anything else on our list, the Body Groove series promotes body acceptance and a holistic approach to fitness using the art of dance.
Read more
This collection includes 2 DVDs with a total of 6 workouts. Customer reviewers praised how much fun they had. Instead of a rigid series of moves, the classes let you move at your own pace and interpret the dances, as long as you stick to the framework and practice the proper form taught in the first DVD. Burning calories and feeling good are the focus of this program.
Body Groove DVDs are also excellent for elderly exercisers, or anyone with joint pain. We found entire other DVDs just for seniors. With its focus on youth and perceived power, the fitness industry often leaves older people behind. It's refreshing to see a company that makes them a focus, as well as never holding up examples of idealized bodies as a standard we all have to meet.
As far as the actual classes, each one is about a half-hour long and is broken down into a warmup, dynamic moves, and a cooldown. It perfectly emulates what you get at a live fitness class. There are a total of nine instructor-led routines. Musical backup runs the spectrum from high energy pop to more chill sounds when you need less intensity. This DVD is something you could use to start your day or to unwind before bed.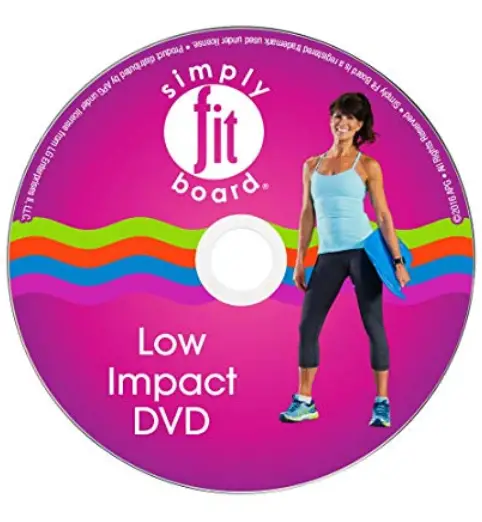 Low impact stress-free exercise
The 21-day challenge available on different DVD
Board itself is lightweight and portable
Great way to start a day with a positive boost
A trainer is very considerate and goes slow
The website does not have all products available
Do you remember when the Wii Fit was a thing? The Simply Fit Board is similar. It is an extremely low impact fitness tool you can use in your living room, and fitness instructors don't get any happier or bouncier than the coaches who lead every short, effective routine.
Read more
The board itself is a thin, curved piece of plastic, similar in principle to an aerobic step. The curved center part sits on the floor, giving you resistance and a balance challenge as you engage your muscles and keep both feet planted on the board. The action is similar to surfing, and many FitBoard commercials take place on the beach.
This single workout introductory DVD takes you through a warm-up, followed by a session on the board. Further chapters get you targeting muscle groups with bodyweight, then let you transition back to the board. Finally, as any good teacher would do, you get a cool down to make sure your muscles don't give you tightness the next day.
Though it won't improve your bench press or squat, the Simply Fit Board and DVD will keep you moving and can bridge the gap between more strenuous workouts. The entire franchise is beneficial for kids, seniors, and those recovering from an injury.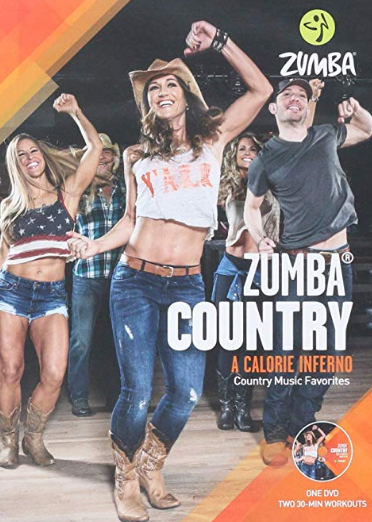 Features poppish country music, not traditional country
Easy to do with a group of friends, like a motion-based dance game
Instructors start out slow, so you have a chance to catch on
Compliments other, more intense Zumba videos well
Only two workouts
Production values a bit campy, but fun
We round out our list with another Zumba product that appeals to country music fans, although it is meant for everyone who wants to get up and move.
Read more
While it's fun, as much fun as playing Dance Dance Revolution or a similar game with friends, the moves here are fairly advanced and you may struggle if you have not used some of the Zumba introductory DVDs. The country songs (all cover versions) are upbeat and catchy. The dances are appropriate for all age levels.
This particular DVD includes two thirty-minute group sessions. There is no instruction, according to reviewers; after a brief warm-up, the performers and instructors go right into dancing. Even if you can't master all the moves your first time, just trying to do so will get your heart rate up. The intensity is low enough that you will not get injured, either, no matter your current fitness level.
Although you don't get any direct instruction or a rudiments refresher, the instructors go through the same routine more than once per song. The first time, they will move slow enough for you to follow along. You can pause and rewind the DVD as needed, of course, if you start feeling left behind.
Criteria Used for Evaluation

Bottom Line
Putting aside price, intensity, and form of exercise, will this product help you improve your overall fitness?
This is what we mean by the bottom line. You don't need a meal planner, social forum, calendar, poster, etc every time to get yourself moving. Those things can all help, but, after a while, they can become overwhelming. If you're like us, you can sometimes take on too many projects at once. That leads to burnout, and not the good kind that makes your muscles grow.
So before we wrote any reviews, we looked at the product's online footprint. We visited manufacturer websites, looking at the trainer's qualifications and years in business. There is plenty of low budget, fly by night videos out there, and we avoided those for you. We can't pretend that every DVD on our list will make you ultra strong or help you win a competition, but we have been very plain about each one's purpose. We are happy to promise that each of the videos in our guide will give you positive results based on what the seller website says it is for.

Effectiveness
Effectiveness does not mean the same thing for each video.
The Simply Fit Board, for example, will not do you much good if you are a powerlifter. It may be fun on recovery days, keeping you from being totally still and energizing your joints, but it is not going to add an ounce to your hack squat.
And that's okay. We looked at how effective the videos were at whatever dimension of fitness they were created for. This is why we liked the Open Your Hip Flexors video so much. It is laser-focused on an area that gives almost all of us problems. There are not many other videos with that many routines for hip flexor loosening. And when we reviewed the creator's credentials, we realized that Open Your Hip Flexors is 100% reliable and effective at improving your fitness in a holistic way.

Release Date
In fitness, best practices can change over time.
That is because, ideally, fitness is based on science. Science is not dogma. As researchers and others make new discoveries, older and outmoded practices can change. This keeps everyone safe and helps athletes, as well as the rest of us, perform at peak efficiency.
For example, the U.S. Army used to have its employees run outside in boots. In the 1980s, though, the Army started issuing running shoes to all its recruits. The change led to fewer injuries, in basic training and beyond. The data bears this out, so it is a proven fact and a helpful advancement.
Other new developments, in commercial fitness, are no different. We did not want you to risk getting injured or getting an ineffective workout just because a particular DVD was produced too long ago. What the producers thought were the best practices are not always the best today. So none of the DVDs on this list are more than a few years old, and many are updated regularly by the makers.
Expert Interviews & Opinions
Most Important Criteria
(According to our experts opinion)
Experts Opinion
Editors Opinion
Users Opinion
By Default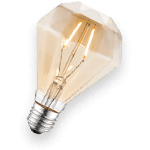 More About Hip Flexors
Since our editors ranted and raved about the Open Your Hip Flexors video, we thought it would be good to share some more about this vital but often neglected area of your body.
The flexors are made up of several muscles that join your trunk and legs. When you bend over, like in many yoga moves, the flexors are the hinge that lets you move this way. The hip flexors are prone to injury through falls, missteps, and jerky movements.
When you sit, your hip flexors are shortened. They need to be able to expand regularly, stretching out all the way to keep everything loose and light. When hip flexors are too tight, the result is the pain--pain in your hips and lower back, as well as difficulty standing without pain. You are also more vulnerable to an injury when your hip flexors are too tight.
The hip flexor group comprises several muscles. The main one and the one that gets sore or inflamed most easily is the psoas. It is the one muscle in your body that attaches your spine and legs. If you touch your thigh at the very bottom of your pelvis, you can feel your psoas. If it is tight and bunched up, you can definitely benefit from some basic hip flexor exercises.
The Overlooked Aerobic Step
In reviewing these videos, especially the fit board, we were reminded of the humble aerobic step, which became popular in the 1970s. Jane Fonda and others created videos based around the step. These videos helped directly lead to all the offerings you now see on Amazon. The step was inexpensive and portable, with the capacity to help you work your legs, arms, trunk, and heart muscles, all at the same time. Aerobic steps are for everyone, but their rise definitely equalized the fitness industry at a time when commercial gyms were mostly places where men went to lift weights.
An aerobic step is a simple flat piece of molded plastic, with a textured surface to help with grip and balance. They often come with blocks to let you raise them higher off the floor. Greater floor height means a slightly harder workout as you step or jump onto the block and then back off. So the aerobic step will grow with you, providing progressive resistance without a large financial investment. Steps also contain no mechanical parts to wear out, and need little maintenance besides regular dusting and wiping down.
People with high blood pressure, joint inflammation, swollen ankles, arthritis, and other mobility limiting health conditions can all benefit by using an aerobic step. Best of all, each person can go at their own speed, without feeling like they need to push themselves beyond their body's threshold.
Other Factors to Consider

Value
Value is not quite the same as the bottom line, though they are similar. The bottom line, as we said earlier, tells us whether the video does what it claims to set out to do. Value, on the other hand, indicates whether the production, convenience, and effectiveness of a video are worth the price.
Beachbody is a company that consistently puts out comprehensive programs, designed and led by trainers, at a reasonable cost. If you can get a 90-day program with multiple workouts, thorough instructions, an eating guide, and a progress chart, we think that's worth forty dollars or more.
If you are looking for something simple and less intense, something anyone of any fitness level can enjoy, we included a few DVDs that cost ten dollars or less. We'll never get tired of saying this--the most valuable piece of equipment in your arsenal is the one you will use the most and get the most gains from.
Frequently Asked Questions
q:

Why do so many videos push interval training?

a:

It is because interval training is effective, and proven so by time and science. One study, Effectiveness of High-Intensity Interval Training... (see our sources), found that interval training is appropriate and beneficial for people with cardiovascular illnesses.

The benefit is that a short, intense interval, repeated several times over the course of a workout, will burn more calories and keep your heart in its aerobic zone more consistently. When you go for, say, a six-mile run, you typically run at the same rate the whole time. After a few weeks of long runs, your heart adapts and you do not get the heart rate benefits that intervals can provide.

Although interval and HIIT workouts are great for your health, experts agree they should not be your only workouts. Even the more HIIT oriented DVDs we reviewed have some slow, steady workouts and active recovery days programmed in.
q:

Isn't all exercise typically aerobic?

a:

Our answer is open to interpretation, but, yes, we think all exercise has an aerobic component. Even if you are doing straight strength exercises like barbell squats, you must pay attention to your breathing as part of your form. The increased blood flow needed for weight exertion means your heart is doing extra work, even if it does not reach your fat burning zone from barbell exercises alone. When you use much lighter weights and incorporate traditional cardio movements in a circuit, the aerobic element becomes more clear.
q:

I thought yoga was chill and relaxing! What happened?

a:

Yoga has been around since around 3000 BCE. It developed originally in India. It was a system of movements, stretches, and breathing techniques designed to help people live more comfortably in their bodies. There were clear strength benefits from the beginning, and calisthenics has some motions in common with yoga.

Once it became popular in the West, many instructors homed in on the strength benefits of yoga. They added it as another tool along with aerobics, pilates, body weight, and lightweight training. But even companies like Beachbody leave a little room for the stillness and mindfulness that yoga students often enjoy at the end of a class.
q:

Besides the Hip Flexors video, how else can I reach my psoas?

a:

Do yoga! Many of the poses, or asanas, are designed to open the legs, hips, lower back, pelvis, and spine. If you can get connected with a group class, even if you only go once a month, you can quickly learn a lot about which routines and styles of yoga will be the most beneficial for your psoas and other hip flexor muscles.
q:

Why didn't you include any weightlifting videos?

a:

Weightlifting requires complete concentration. There are plenty of short YouTube videos that will show you the proper way to do a bench press or dumbbell butterfly. We suggest you watch those as preparation, or, better yet, have an experienced lifter walk you through the form. Besides, even at a professional level, lifting is primarily a solo activity that has never lent itself to group classes.
q:

Are live group classes more effective than videos?

a:

We will not suggest that you find a way to get to at least one class for whatever fitness pursuit or style you are most interested in. Sometimes, you can find low-cost classes at community centers or even the YMCA/YWCA.

It isn't that you don't get the benefits of the workout from a video. It's that no instructor is there to gently correct your form if you are doing something that may lead to problems. So, when you do videos, please make sure you know what form you should be using. You also need to warm up properly. Cold muscles are more likely to get injured.

The other advantage of a group fitness class, of course, is the sense of community you get from being with other people. Nowadays, you can replicate that with web forums and social media to a certain extent. The Beachbody videos even come with a built-in social group that you can join in once you start the program.
Subscribe to our newsletter