Top 10 Lat Pulldown Cable Machines for Home Use
last updated:
Nov 23, 2020
Cable lat pulldowns machines are a must-have for lifters that want to target every muscle group in their body. Lats (as well as the muscles in your upper back) are a little tricky to isolate with standard exercises. While bench presses, pushups, and deadlifts will hit your lats, they often only play a supporting role. These machines, when used correctly, really isolate upper body muscle groups. Plus, by simply positioning your hands or your body differently, you can engage in a myriad of different lifts.
We wanted to make sure that we selected designs that were easy to use, able to accommodate higher weights and could stand the test of time. In this guide, we have selected the best cable lat pulldown machines to help round out your home gym!
In a Hurry? The test winner after 17 hrs of research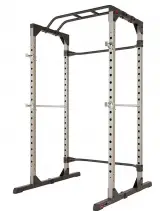 Fitness Reality 810XLT
Why is it better?
High and low pulley systems
Weight plate storage post
Two collars included
270-pound weight capacity
In a
Hurry? Editors choice: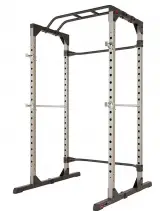 Test Winner: Fitness Reality 810XLT

42
Researched Sources
10k
Reviews Considered
17
Hours Researching
14
Products Evaluated
Ease of Use
Durability
Features
Motion Control
Materials
By Default
10 Best Cable Lat Pulldown Machines
Criteria Used for Evaluation

Ease of Use
A machine that is easy to use is often the most used machine in the gym!
When you are looking for ease of use, you want a lat machine that will pull down and run smoothly. Hopefully, the weights will be easy to switch for your different exercises. It helps to have excellent foam grips on the handles. It should also be easy to put together.
For snappy drop sets, we recommend opting for a stack model. Weight stacks are often more expensive than those that use plates, but they are simple to adjust. When you need to drop weight quickly, all you need to do is pull out a pin and pop it into position.

Durability
A quality machine needs to be able to hold up to years of continued use in musty garages.
You will want to look for a machine which is made of strong steel. The pulley system should have smooth running pulleys with reinforced, top quality cables. Any seat should be made of quality fabric with reinforced stitching, as well as having good thick foam on the handles.
Welded steel with a powder-coated finish is a great option for musty basements or damp garages. The powder-coat makes the steel resistant to rust, which means that it will hold up longer over time in less than ideal conditions.
Another important thing to consider is the durability of the cable. In fact, the cable is the most important feature to consider, because the last thing that you want is a broken cable. While cables are able to be replaced, we wanted to spare you the hassle. Design that coats their cable lines with nylon or TPU last much longer than those that don't.

Features
Extra features offer more exercise options so you can get the biggest bang for your buck.
Although most of these machines are very similar, some have a few different features you might be interested in. Some have rubber feet, which will keep the machine stable and protect the floor. Probably the most critical feature is whether or not the machine comes with a weight stack.
We made sure to select designs built with extra features that allow you to get the most out of your workouts. Designs that utilize a second cable on the base is a great way to fit in a set of seated rows. These low-mounted bars are also great for bicep curls as well.

Motion Control
A smooth range of motion requires an expertly crafted pully system.
To consider motion control, you want a smooth pulley system that works without a jerking motion. The bar should come down at a right angle so you can get a good pull and the entire machine should be hopefully easy to adjust.
Double pulleys not only create a smoother ride, but it also helps to distribute the weight evenly to reduce the tension on the line. When the line wears more evenly, it means that the line will last longer before it needs to be replaced.
Another important thing to consider is that these pulleys need regular maintenance to run smoothly over the years. Simply pop the wheel off, wide off any debris and dirt, and place it back onto the machine.

Materials
Quality materials mean that your machine will be able to withstand anything that you can throw at it over the years of brutal workouts.
This lat pulldown machine is a good investment, so hopefully, it will last you a long time. It needs to be made of the highest quality of materials. The frame needs to be strong, durable steel. The pulleys need to be long-lasting and attached to aircraft quality cables. You do not want to scrimp when it comes to materials.
If you need to save money, don't skrimp on materials! A good way to select a more affordable option is to opt for a design that doesn't come with an included stack. Lower weight capacity often translates to a more affordable price point as well.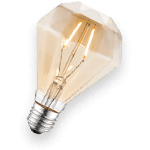 Focus on your technique
You may do lat exercises for hours on end and as fast as possible, but unless you do them the correct way you will not get your desired result.
Go slowly, keep your chest high, and your elbows pointed at the ground. Focus on your technique so you can get the most out of your workout.
Use a V grip handle
Using a V grip handle helps you get the perfect angle so you will get the ultimate workout.
It helps fit your natural arm movement and will keep your exercise in line to avoid injury.
Don't Be An Overachiever
We know that it is tempting to try and push as heavy as possible. With these styles of machines, it's super easy to cheat yourself by jerking the bar down when loaded with heavy plates. Not only do you cheat yourself of compound muscle engagement, but you also run the risk of pulling a muscle, especially in your neck. If you have ever pulled a muscle in your neck, you know full well just how miserable it can be!
Other Factors to Consider

Adjustability
It is imperative that you have a machine you can adjust to match your body stature so you can do the exercises correctly to get the best pull and be able to work out with minimal injury.
Frequently Asked Questions
q:

What are some of the benefits of using a lat pulldown machine?

a:

The latissimus dorsi is a tricky muscle group to target in a wide variety of exercises. While your basic lifts such as bench presses, deadlifts, and even push-ups use your lats, they don't really target them. By using a lat pulldown machine, you 100 percent target those hard-to-reach muscles in your upper back.

Strong lats will not only benefit your workouts when you are pushing for high reps or high weight, but they also benefit you when you aren't working out. Strong lats work to strengthen your neck, back, shoulders, and even your hips, which takes stress off your joints throughout the day.
q:

What kind of exercise can I do on this lat pulldown machine?

a:

As well as the basic lat pulldown and row machine, you'll be able to do such exercises as triceps pushdowns, cable curls, upright rowing, and seated rowing. It allows you to stretch, contract, and expand the muscles of your upper body in a way that you can't get with free weights.
q:

How do I know if my grip is too wide?

a:

A wide grip is ideal for activating your chest muscles, but can you go too wide? The short answer is yes, there is a limit to how wide you can go. If your grip is too wide, you will feel it almost immediately, Instead of feeling the burn in your muscles, you will feel a good deal of strain on your shoulder joints and even your neck. If you consistently train with a grip that is too wide, it is a recipe for a torn ligament or strained joints.

To avoid this, engage in a little trial and error. Drop the weights low enough so that it won't cause any real damage, and play with a width that feels good for you. There is no exact measurement for the perfect wide grip because everyone's body composition is just a little bit different. The rule of thumb here is that if it feels a bit strained, you're doing it wrong!
q:

How do I know if I'm lifting too heavy?

a:

One of the downsides to seated lat exercises is that you can use momentum to cheat. We all want to lift as heavy as we possibly can, but in doing so you are cheating yourself. There is a simple way to tell if the weight is too heavy. If you need to lift your rear end off of the seat to jerk the weight down- you need to drop weight!

The perfect form requires that you have control over the line from start to finish. When you jerk the bar down, you are cheating yourself of those few inches at the top that digs into your lat muscles. Plus, as you already know, any jerking motion when it comes to lifting often resulted in pulled muscles.
q:

Should I pull the bar behind my neck?

a:

Many will tell you that behind the neck motions are a bad idea, but when executed properly this can be an ideal motion for working a myriad of muscle groups at the same time. This motion can be a little more tricky than your standard front pull. Be sure that you never ever jerk the cable, and be hyper-aware of your range of motion.

A behind the neck lift works your traps, lats, triceps, delts, as well as a host of other little stabilizing muscles. We recommend giving this lift a try with lightweight so you can really nail proper form before loading up the bar.
q:

Why is the bar so wide?

a:

The beauty of these machines is that they boast a wide bar that creates a variety of lifts. If you hold the bar narrow, you can focus more on your triceps and biceps. A wide grip works to activate muscles in your chest as well. By simply moving your grip up and down the bar, you are able to target almost every muscle group in your upper body.

Plus, not all lifters are created equal. Those with a larger wingspan require a very wide grip to hit their lats and chest muscles.
q:

Should I invest in a weight stack?

a:

Some of the designs that we have seen on our list include a weight stack with purchase, while others require the use of plates (not included). So, what are some of the benefits of a weight stack? These stacks often come in at a higher price point and box you into very specific weights and weight limits. For some, a stack may be one of your best options.

If you don't have a variety of plates in your home gym (or any at all) a stack is well worth the investment. These designs allow you to adjust the weight on the line by simply pulling [in and placing it at the desired weight. If drop sets are your jam, it doesn't get any quicker than a pull pin weight stack!
q:

How many calories am I burning?

a:

If you do the regular exercise for about 15 minutes at a reasonable pace, you will burn around 112 calories.
Subscribe to our newsletter