The Best Pilates Reformer Machine
last updated:
Feb 11, 2020
Pilates is a hugely popular form of exercise which can help you to lose weight, get stronger, improve your cardiovascular fitness, enhance your flexibility and boost your mental fitness.
Sooner or later, most pilates converts end up looking for the pilates equipment for home. To do so requires the purchase of a reformer pilates machine. In this article, we discover the 10 best pilates reformers of 2019.
In a Hurry? The test winner after 17 hrs of research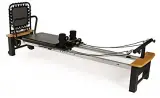 Stamina AeroPilates
Why is it better?
Rails 5 inches longer than standard
Well padded shoulder pads
2 x DVDs
44
Researched Sources
8k
Reviews Considered
17
Hours Researching
44
Products Evaluated
Ease of Use
Features
Value
Effectiveness
By Default
10 Best Pilates Reformers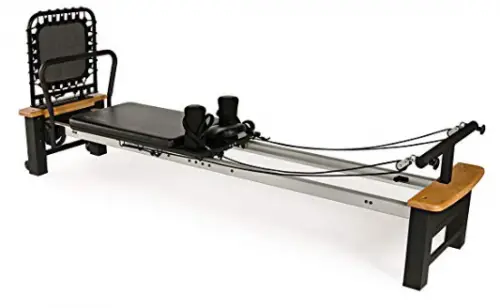 Rails 5 inches longer than standard
Well padded shoulder pads
2 x DVDs
Bands difficult to adjust for tension
The Stamina Aero pilates reformer comes complete with a high-quality rebounder for all of your cardio needs.
Read more
The strong rails on this robust pilates machine are five inches longer than you find on most other models on the home exercise market, making it suitable for taller users. This portable pilates reformer allows you to do a greater choice of exercises than your standard pilates unit.
The four heavy gauge elastic cords on the Stamina gives you the ability to perform a full beneficial range of impressive resistance workouts. Oversized, very well padded foam comfortable shoulder pads ensure that your neck and trapezius are comfortable when you're training. You get two complete easy to follow training DVDs, along with a wall chart plus a manufacturer's warranty.
2

. Total Gym 1400 Deluxe Exercise Machine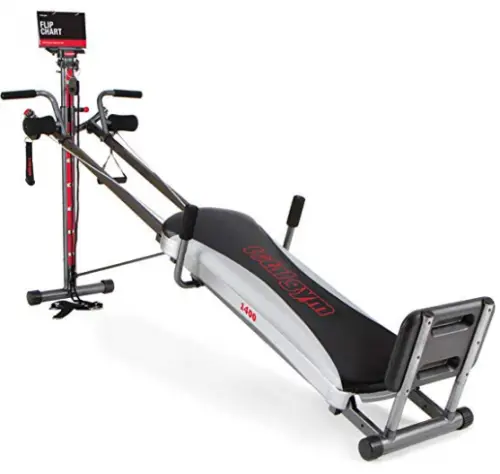 Total body workout in only 10-20 minutes
Strengthens and tones multiple major muscles
Accommodates beginner to advanced fitness levels
Over 60 different exercises
Rail may not align completely
The Total Gym 1400 is the best pilates reformer to provide full-body workout within 15-20 minutes.
Read more
This pilates reformer machine allows the user to perform 60 different exercises. It's solid, compact and versatile design makes it an ideal choice for a home exercise machine and works equally good for a novice as well as a seasoned fitness enthusiast.
The pilates machine provides a range of resistance levels, and cardio, strength training, and stretching can be performed on this single piece of machine. It is built to provide excellent results in the shortest amount of time. It arrives assembled, in a single piece, so it's easy to set up.
3

. Stamina Aero Pilates Pro XP 557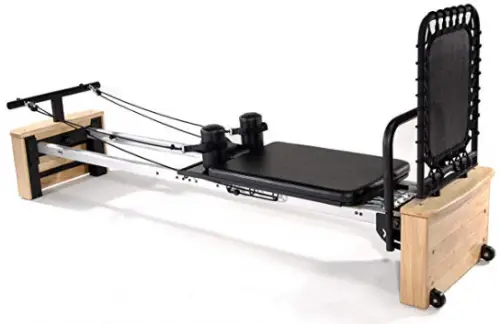 8 inches longer than standard
Steel and oak finish
Heavy duty springs
Rail may not align completely
The Stamina XP557 pilates machine is a step up from the 700 model, in that it provides the extra cardio capability.
Read more
The first thing you'll notice about the XP 557 pilates reformer is that it is eight inches longer than most reformers on the market. This allows even the tallest of users to be able to get a customized fit on this machine.
The Stamina Aero Pilates Pro XP557 pilates reformer is made from heavy-duty steel, complemented by oak finished timber to provide an elegant, though highly functional, design. You also get four heavy-duty springs with varying resistance levels to provide a progressive level of intensity. The rebounder that attaches allows for a gentle, joint-friendly way to get your cardio workout in. This pilates machine also has elevation capability to 15 inches.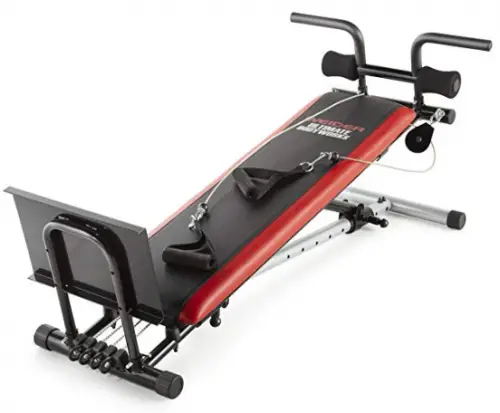 Adjustable incline bench
Provided resistance Bands
Greater versatility and a greater range of motion
Rail may not not align completely
Weider Ultimate Body Works is a premium Weider home gym machine for the fitness enthusiast and pilates lovers.
Read more
Due to its compact design, sturdiness, portability, and versatility, this is a highly flexible and portable piece of pilates reformer or home exercise machine. It comes with a pulley on either side to perform varied motions. A wide inclined and declined range is provided to adjust. Weight resistance can be increased significantly with the help of resistance bands.
This pilates reformer machine comes handy with a guide that includes 100 body-shaping exercises, that guides you to target your arms, shoulders, back, core, and legs in one workout. It also comes with 90 Days Warranty on Parts & Labor. This can be comfortably folded for easy storage.
5

. Stamina Aero Pilates 700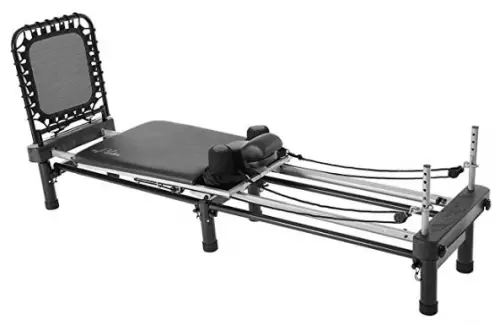 Large rebounder
Very smooth motion
Adjustable stand to 10 inches
The Stamina 700 pilates machine allows you to get a studio-quality workout at home. It features a large free form rebounder that provides you with a great cardio workout making it one of the best pilates reformer on the market.
Read more
This rebounder is two inches taller than most, allowing for more versatility. Workout resistance is provided by four heavy-duty elastic cords, which are complemented by smooth, ultra glide rollers. The result is an impressively smooth resistance motion.
The Stamina Aeropilates 700 pilates reformer with free form cardio rebounder has a heavy-duty steel frame which is finished in gold. All ropes, straps and handgrips are completely adjustable to allow for a custom fit. This pilates reformer machine comes with an adjustable stand which lifts the unit up to 10 inches. The foot-bar is ergonomically curved and wider than standard.
6

. Pilates Power Gym Pro 3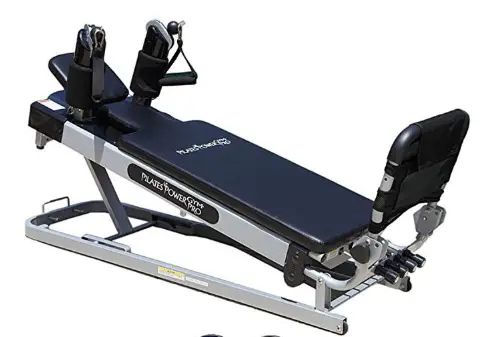 Power Flex cardio rebounder
Strong steel frame
3 workout DVDs
The Pilates Power Gym Pro 3 provides you with a complete home gym in one pilates machine.
Read more
You get a bodyweight resistance system to work every muscle in your body. The Power Flex cardio rebounder gives you the ability to perform cardio workouts and the Pilates Gym Pro also acts as a traditional pilates device. A rugged steel frame gives you confidence that this unit is built to last.
Heavy duty cables and top quality bearings and rollers ensure that your workout is studio quality, without the stuttering movement that is common to lesser pilates reformer machines. You also get 3 workout DVDs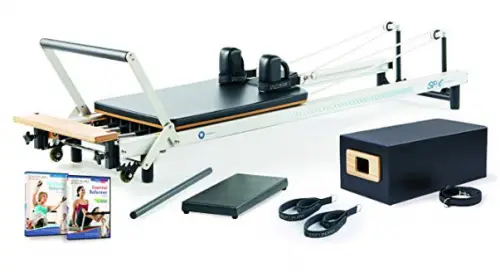 5 reformer springs
Padded platform extender
Extra thick seat cushioning
Quite uncomfortable to sit on
The Merrithew At Home SPX pilates reformer is a bundled package that comes with a number of accessories and two workout DVDs.
Read more
You'll be able to do more than 250 exercises on this compact pilates machine. It comes with four 100% tension and one 50% tension reformer spring. This gives you a varied range of resistance so you can progressively increase the intensity as you get stronger.
A padded platform extender allows you to extend the length of the SPX reformer, and a unique four-position foot bar ensures that your leg placement is ergonomically ideal. You also get extra thick cushioning on the pilates board seat padding and the extender, along with double stitching on all seams. Rubber feet improve the traction of the Merrithew At Home SPX.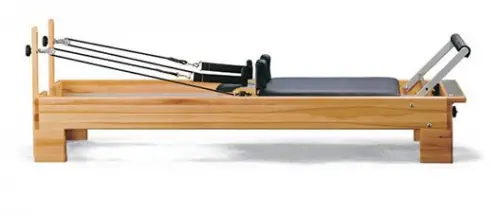 Carbon steel frame
15 height levels
3 DVD workouts
This compact pilates workout machine take the place of 17 gym machines to provide you with a total body pilates workout making it one of the best pilate machines on the market.
Read more
It also gives you an effective cardio workout option. This Balanced Body Pilates Reformer is built to last, with a rugged, carbon steel frame. This also has an advanced glide board which is bigger than the standard and provides an impressively smooth glide action.
You get a range of variable resistance cords so that you can quickly change the intensity level of your workout. The height is also adjustable to 15 levels, allowing you to get the most challenging pilates workout possible. This machine even comes with a push-up bar and you get three free workout DVDs.
9

. Beverly Hills Fitness Supreme SPP089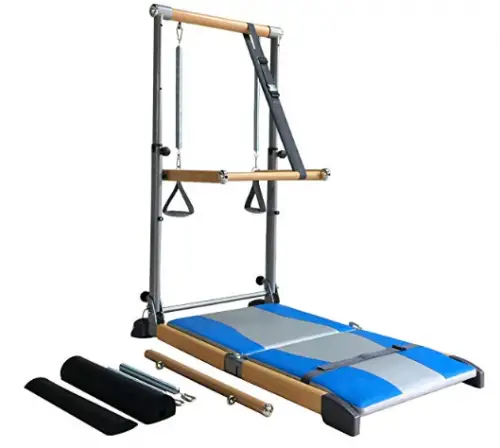 Folding trap table
Adjustable toning tower
5 DVD's included
DVDs not very challenging
The Beverly Hills SPP089 pilates machine incorporates the first folding trap table ever on the market.
Read more
This gives you a professional table that typically costs over $5000 as part of a unit selling for well shy. An adjustable toning tower allows you to do pilates or barre work at your level. Included is a high-density foam pad, and the patented free-flow resistance technology means that every move is as smooth as silk.
The Beverly Hills SPP089 pilates reformer is very strong, with a high tensile steel frame that can accommodate up to 300 pounds on user weight. An ab and body ball is included for use on the toning tower. It even has luggage-style wheels for easy transportation.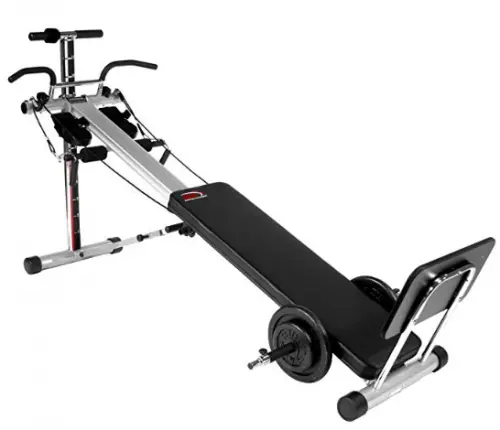 Ideally strengthen and tone while improving flexibility
Aluminum monorail design fully assembled
Includes limited manufacturer's warranties of one year on parts
Bands difficult to adjust for tension
Power Pro Home Gym completely cuts out the need to use free weights and allows you to use your own body weight, Therefore working on the whole body at once. This is what makes it one of the best pilates reformers on the market.
Read more
You can adjust the use of body from 6% to 72% using the inclination board, perfectly fitted on an aluminum monorail. This pilates reformer has a 12 level adjustable resistance system.
This come folded, and has a lot of attachments including, Bicep Power Flex, quick release pulley system, Pro AB Strap, bicep curl press bar, deluxe chrome pull-up push-up bar, deluxe 2" double-stitched box cushion, chrome twin handles, a chrome power bar for adding free weights, sit-up foot trays, an extra-large heavy-duty squat board and dual leg cuffs.
Criteria Used for Evaluation

Ease of Use
Ease of use for home exercise is a must have
For the pilates focused trainer, these models came with so many useful features which all offer ease of use.
Resistance choices and features for workouts are a feature with most models are very popular during a workout.
We researched and looked very closely for ease of use with these home exercise units. the ease with which these can be set up at home, in the garage or in a small room at work is important and generally, our selection meets the criteria for easy to assemble.
We also wanted to see features for adjusting the bench units so that more choices were available for different positions and exercises because when a bench can be adjusted from flat and moving up through a range of fixed angles, this does mean that a bigger range of beneficial positions for training can be achieved.
Of particular interest, we looked for and noted innovative design which offers more exercising options, the additions of weights and pulley systems to work on leg, arm, neck and back muscles are very good and popular features. Some of these models are designed to offer a range of up to 60 exercises, which when used to sequence, amount to a full body workout.
These units are ideal for cardio exercises, body toning, strength building for most parts of the body and the designs mean the user gets very good ease of use.

Effectiveness
Effectiveness amounts to success
The effectiveness of Pilates training from these models is very good, All of these features which work for cardio exercising, building up strength in different muscles and toning the body.
Pilates work for whole body training and fitness, the method avoids overworking some parts of the body and neglecting other areas of the body, it is an overall fitness methodology. It is effective because the focus falls on the body core strength while training the whole body as an integrated unit.
We looked closely at training units which will certainly promote strength while targetting a well-balanced amount of muscle development combined with flexibility, which results in a better range of motions for all body joints.
Through using these training units, long strong lean muscles can be developed effectively, this is not about building muscle mass for showing, it is about effectively toning up muscles which work better for the overall body. The majority of activities available through using these training units work on muscle contraction ( eccentric contractions) and this means that the muscles work better in harmony with the overall body, no matter what age the person happens to be.
Using these workout units effectively develops important core muscles which are deep within the pelvic floor, abdomen and the back, these are those important muscles which constantly support the body, therefore we need supple strong back muscles for posture and so many different daily body movements. When these core muscles are strong, the whole body is supported effectively and working out with these training units will take a person towards a stronger core strength.

Value
Value covers the value of our health
Pilates exercises are incredibly valuable for our personal mental and physical health.
we all feel we never have enough energy but the reality is, the more you exercise, the more energy you will have in the future.
This might come over as a paradox but the analogy is accurate, the more exercise you in in the right context and proportions means that you become stronger and more able to use energy in the future. Pilates training via these exercise units will improve breathing, circulation and the stimulation of core muscles, spine muscles while flowing the body with a feeling of positive control over movement. From a 5 minutes workout on these units or going for the full body workout, you gain in health both physically and mentally.
During our research, we looked for features designed into these training models which would meet this type of criteria.
Value is more than the price of an item, it can cover how we value of health, our psychological well being, our daily lives and of course our overall fitness and health.
Expert Interviews & Opinions
Most Important Criteria
(According to our experts opinion)
Experts Opinion
Editors Opinion
Users Opinion
By Default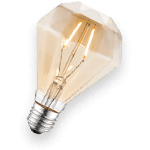 Beginners
We all have to be beginners at everything we do.
So you have heard or read about the benefits of Pilates training and you have decided to get on board and work to improve not only your physical body but also your mind.
Don't just jump in with a plan and some seriously good advice. Try to find and contact a pilates trainer, talk with him/her and get feedback on what you should start off with in terms of exercise routines. carry out a good amount of research, buy a few books or go online and read more about this type of exercise.
You have already made a positive decision through deciding to try out this type of training, be sure as a beginner that you are equipped with the knowledge and know-how for success.
How to succeed.
You must condition your mind to be positive, assess your weakness and strengths for your own body, create a vision, talk to a trainer and set staged achievable aims.
Be realistic and patient, you will not get great results within a few weeks, this will require commitment, persistence and a good amount of dedication. It is important that you do not start off by pushing yourself far too hard, this will only result in becoming demotivated. Pace yourself, enjoy the training, take it all step by step and this way you will hit success.
Frequently Asked Questions
q:

Is Pilaties training the same for everyone?

a:

The aim of Pilates training is to increase core strength and make all the bodies muscle work together. if you are a beginner, it is a good idea to talk to a trainer and get advice on how to personalize your own training regime.
q:

Where do I go to do the training and exercise?

a:

Pilates training has dramatically increased at a global level. Go online and search out a trainer/club in your local town or city. Attending training will be informative and put you on track. You can also train at home every day, look online for advice on setting up a training schedule at home and which equipment to invest in.
q:

Whats an ideal environment for training

a:

An ideal environment is one which is comfortable and calm. This means not playing Pump Up music which you will hear in a lot of Gyms. The training requires focus, controlled breathing and of course for this, you should ensure everything around you is relaxed and calm.
q:

Are the results quick?

a:

From day one when you start training, you are achieving results but good results are never instant. You must set up a routine which is regular and in a calm environment. Be persistent, enjoy your training and you will notice that physically and mentally you will get improvements.
q:

Is this type of training hard work?

a:

Pilates is not a no pain no gain method for fitness and honing up the performance of the body. The training aims to improve core muscles and all other muscles which work in harmony with those core muscles. the training routines are methodical and focused and designed to gradually produce results without putting the body under too much pressure.
Subscribe to our newsletter