Best Weider Home Gyms – 2021
last updated:
Feb 20, 2021
Weider home gyms are a great option for those that want to build a killer home gym on a budget. What's important to know about Weider is that they are owned by a brand called ICON Fitness, which also owns well-known brands such as ProForm, NordicTrack, and Lotus.
Weider's goal is to craft engaging and well-built home equipment that comes in at an affordable price point. They craft a wide variety of workout gear that includes bodyweight machines, weight lifting machines, and miscellaneous workout gear. Their home gyms are built from quality materials with modern features to target all muscle groups.
In this guide, we have compiled a list of some of the best Weider home gym machines to help build out your home gym while taking it easy on your wallet.
In a Hurry? The test winner after 20 hours of research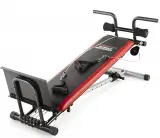 Ultimate Body Work
Why is it better?
Quality resistance bands
Space saver design
Inclines for greater versatility
Height adjustable for taller/shorter users
In a
Hurry? Editors choice: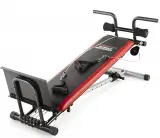 Test Winner: Ultimate Body Work

30
Researched Sources
13879
Reviews Considered
20
Hours Researching
10
Products Evaluated
Adjustability
Ease of Use
Features
Motion Control
Size
By Default
Criteria Used for Evaluation

Adjustability
Weider Fitness is typically user-centered in their design and implementation.
That means their engineers try to think of everything and are constantly able to introduce new models. The benefit to you is a product that will adapt to your home gym space and daily routine quickly, not something you will have to workaround.
We prioritized equipment with more adjustable features, leaving the smaller and simpler equipment for last. Nearly all of the Body Work units, benches, rack systems, and chest or ab stations we looked at will fit most users. But we have been honest when a unit has a drawback, such as a narrow bench or, limited resistance adjustments.

Ease of Use
It would be hard to name a Weider product that causes many difficulties.
That goes back to Weider's commitment and mission of putting customer needs first. The Body Work unit can be adjusted quickly. The Speedweights are called that for a reason. The benches have all their parts and stations arranged within easy reach, and you can instantly tell where to pull when you approach any Weider cable station.
We had to think a good bit about what does make one Weider system easier to use than another. In the end, we really think the number one Bodywork is the easiest. You just set it to the right length, sit down, and pull. The machine does the rest, and you get an efficient joint-friendly workout in just a little time.
A machine like the Body Work won't give you chiseled abs or help you with powerlifting, but it will help you maintain balance and avoid injury during your busy working life.

Features
Which features are actually must-haves for you?
Only you can answer that question, of course. We looked at the aggregate of consumer and commercial reviews for each of the ten Weider products to determine which ones had features that would appeal to the widest group of people.
Everyone wants to set the starting point of their bench press where they can reach and replace the bar. Not everyone needs or is interested in a bench that can incline or decline.
While no machine can be everything to everyone, we prioritized those that we felt could get the general fitness buff up and running the quickest, without having to dial in a lot of settings just for a quick morning workout.

Motion Control
Proper range of motion makes for a more efficient and beneficial exercise, while also protecting you from injury.
Since helping our readers is important to us, we put a lot of value into the range of motion and, by extension, motion control. One of the great things about most of Weider's products is that they are for everyone.
We suggested using the 265 weight bench as a starter pack, but the truth is even someone new to the gym could start using the XRS 20 sets after just a little training.
We are confident that the training, under the eye of an experienced mentor would be enough. That is because Weider makes all their equipment, including benches, in ways that encourage a full range of motion. The equipment we rated lower does not have many provisions, though, for motion control.
Always use caution when using cable stations, dumbbells, kettlebells, and units like the Door Gym. It is possible to get an injury without realizing it, only to exacerbate it later when you come back to the gym after a light or rest day.

Size
Space is always at a premium in your home, and nobody knows that better than Weider.
This is why we were a little surprised to see the Power Tower with a backward-facing pull-up bar. It is inconvenient, but it also needlessly adds to the Power Tower's footprint. We have seen plenty of similar units with the bar on the front, so we aren't sure why Weider didn't do this for their upper body conditioner.
Again, we were honest, giving the unit a lower rating because of this shortcoming. We are confident recommending the product to you, as it is Weider quality, but part of our role is to point out details that may make you regret a purchase decision.
So with the Power Tower, and with everything else we reviewed, we took the unit's overall size into consideration.
Expert Interviews & Opinions
Most Important Criteria
(According to our experts opinion)
Experts Opinion
Editors Opinion
Users Opinion
By Default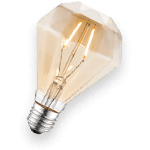 Safe Squatting
It seems like more people are doing squats than ever before. And it's no wonder. There is no other exercise that works out as many muscle groups in a single rep. It is a functional exercise, as we often need to squat or kneel in our professional or personal lives. Done with consistent proper form, the squat can quickly make you stronger in a way few other exercises can.
One way to help yourself achieve and maintain that all-important form is by using a squat rack. These are large metal frames that hold an Olympic bar still for plate loading and collar securing. Then you can stand in front of the rack, place the barbell carefully on your shoulders, and perform your exercises.
However, you may have noticed, if you have ever looked at a gym grade squat rack, that it has safety bars coming off the floor. These bars are there to catch the bar, should you fail at the top or bottom of the rep. Your tendency will be to fall down under all that weight.
As you do, you can drop the bar on the safety bars, where it will stop before causing any further damage. The safety bars are similar to the emergency exit lane on a highway.
Since the safety bars are not included on all home gyms, we cannot stress enough that you have to keep the weight light when you squat at home. The removable uprights on a weight bench are not designed for weights above the unit's capacity. Don't take a chance on a serious injury that can keep you out of the lifting gym until you can recover.
Beware the Standard Set
We realize that standard bars and weight plates are more cost-effective than Olympic ones. And standard bars, with their lower weight ratings, are often suitable to teens or older preteens who are just getting started with lifting.
But if you plan on sticking with lifting, as a lifelong practice, we urge you to spend the extra money and get an Olympic set. This would be a bench that comes with an Olympic bar and plates.
The reason is that the weights made for Olympic sets will be of higher quality. They will last longer, and will often have better grip surfaces to reduce the chance of dropping one.
The bars are heavier and designed for better balance, so you will be less likely to have a tipping incident if you find one side of your body suddenly weaker than the other.
Also, it is almost impossible to upgrade a standard bench and set it to Olympic later on. If you start out with an Olympic set, you will not need to upgrade and you will be ready if you ever decide to pursue competitive lifting.
Other Factors to Consider

Application
For a unit to make our list, we had to be sure that it could do what it was designed to do. It has to be clear, from the name, packaging, and ad copy, what part of your body the unit is for and what aspects of fitness it will help with. So we included a slant bench, which is meant mostly for ab and some dumbbell exercises.
It is different from a flat, incline, or decline bench, which you can use to lift barbells. We made sure to add items with a variety of applications, while also ensuring the application of each unit is clear and that it will deliver on the results you are needing.
Frequently Asked Questions
q:

Is Weider a good brand?

a:

Don't let the affordable price tag fool you! Weider is a brand that is owned by that same company that makes high-end machines from NordicTrack or ProForm, so you can feel good that you are selecting something that is made to last.

What users love most about this brand (aside from the affordable price point) is that it boasts a fairly simple construction that makes it easy to assemble without the need for pros, and holds up incredibly well over time.
q:

Are Weider home gym machines as effective as free weights?

a:

We can positively say that, if you want to work a lot of muscle groups at once and save time at the gym, you should focus on free weights. The squat alone works your quads, thighs, glutes, hamstrings, back and core muscles. There aren't many machines that can do all that.

The pec deck, for example, can take up more time than a squat while only working the chest muscles. Weider and other manufacturers have tried to get around this by attaching multiple stations to the same frame, but you still end up spending more time working out as you move from station to station.

Of course, there are times when you will not want to work so many muscle groups. You may have a swollen ankle, wrapped in a compression sleeve, but are unwilling to miss a workout. In that case, you can easily find a machine that will work your upper body without getting the injured area involved.

The machines also do a better job of enforcing proper form. However, this can be a functional disadvantage if the machine limits your range of motion or emulates movements you would never do in real life. This is why manufacturers provide so many adjustments on machines, so you can start and stop at the place that will give you a full range of motion without causing you to hyperextend.
q:

Are there any Weider home gym cardio machines?

a:

Yes. Weider makes mini steppers, indoor cycles, and other simple, lightweight cardio equipment.

However, strength training was always their focus. When we visited Weider's website, we could not find any current cardio equipment being promoted. In order to provide you with up to date information, we did not review any cardio equipment and stuck with what Weider has to offer currently.
q:

Why would anyone buy a fixed weight dumbbell?

a:

Fixed weight dumbbells are a great choice for someone who primarily does cardio and wants to add a little more of a challenge. Holding neoprene covered dumbbells during step aerobics, even as low as three pounds, can make a difference and shouldn't be discounted. Lightweight fixed dumbbells are also good for physical therapy or rehabbing injuries, because the affected muscles may not be able to work on progressive resistance while they heal.

On the other end of the scale, very heavy, one-piece, iron dumbbells are great for powerlifters who have no need for a 20, 30, or 40-pound dumbbell. These athletes can often carry their own weight around a gym; they do not want to spend a lot of time loading down a dumbbell when they can just grab an iron one and go.
q:

What were some of Joe Weider's accomplishments?

a:

In 1946, Weider founded the International Federation of Bodybuilders, which became the central body in charge of bodybuilding and fitness competitions. Today the group is known as The International Federation of Body Building and Fitness. Weider's leadership helped standardize bodybuilding competitions, leading to increased safety and better training.

Besides being the publisher of many influential magazines and writing several books about weightlifting, Weider acted as Arnold Schwarzenegger's trainer, helping Schwarzenegger win the Mr. Olympia crown six years in a row and laying the groundwork for the action star's film career.

Weider also helped equalize the male-dominated sport of weightlifting, when he founded the Ms. Olympia competition in 1980. And Joe Weider was an early adopter of vitamins and supplements as tools for weightlifting and overall health.
q:

Why haven't you reviewed any Weider supplements?

a:

We didn't review the supplements because we wanted a single focus. With so many supplement suppliers on the market, Weider seems to have narrowed down their focus, too, on a few lines of free weights, home gyms, and bodyweight stacks. Our goal is always to stay consistent with a topic, and we also strive to provide you with the most up to date information.
Subscribe to our newsletter