10 Essential CrossFit Gear Pieces
last updated:
Mar 25, 2021
Beginnings are always tough, especially when you're just getting into a sport that will definitely test your limits. Crossfit is one of the most difficult sports you can get into because it combines cardio and weight lifting, which are pretty tough all on their own. If you want to do this the right way, you will need the proper gear. Injuries are common when we exercise, and you must stay protected. You also have to use the right gear that is made for Crossfit, so we wrote this guide pertaining to the best Crossfit gear to help you with your selection. Read on to discover what makes this gear good, and what are the essential pieces!
In a hurry? The test winner after 12 hours of research: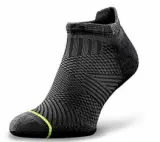 Rockay Accelerate
Why is it better?
Tight Elastic Top
Anti-Blister
Reinforced Heels And Toes
Extra Light Mesh
Lifetime Guarantee
In a
Hurry? Editors choice: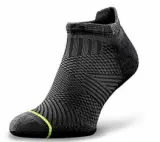 Test Winner: Rockay Accelerate

17
Researched Sources
14k
Reviews Considered
10
Hours Researching
12
Products Evaluated
Use
Effectiveness
Features
Durability
Value
By Default
10 Best CrossFit Gear Pieces
Criteria Used for Evaluation

Use
Knowing how to use the gear you just purchased for yourself is very important. You shouldn't just get the gear and be done with it, relying on pure luck to get you through. Using most of the items we listed is not too complicated, but you have to know the basics in order to do it right. Using your socks and sneakers shouldn't be too complicated. The only thing you really have to get right is the size because if you get that wrong you won't enjoy any of the benefits they can give you. Sock sizes are usually the same as your shoe size, so if you know your size just follow that. If you're not sure, and you're buying the items online, you have an easy way to figure out what your actual size is. You have to step barefoot on a piece of paper, and then trace the outline of your feet. Once you do that, measure the longest and widest point of your feet and compare those numbers to the charts usually offered by the manufacturers. When it comes to shoes, you also have to make sure that you're using them only inside the gym. This way, you preserve their life and you make sure the outsoles and the liners are not worn down before their time.
Using grips is not too complicated either. Again, you have to make sure you got the right size for your hands. The materials of the grips tend to stretch over time, so if you're between numbers, go for the smaller size. If the finger holes are too tight, you can widen them by sanding them down, or you can force your fingers through and then move them until the material starts to give in. Make sure that the wrap around your wrists is tightened enough to support them without cutting off your circulation. If the wrap is digging into your skin or restricting your movement, chances are that it's way too tight. You should also use chalk with grips. The grips we described in this guide have special grooves that are designed to hold in more chalk. Chalk absorbs moisture and creates traction so you don't slip off. Just make sure to wipe down any chalk residue from your gear if you want to avoid corrosion!
Using a jump rope shouldn't be too hard either. If you are a beginner, you have to master doing the basic jump before trying anything that is more complicated by that. You also need to make sure that the length of the rope is correct. Calf sleeves and knee sleeves have to be the right size for you if you want to feel their magic. And if you have trouble pulling them on, flip them halfway first, get them to your desired location, and then flip over the sleeve to your thighs for a knee sleeve and just below the knee for a calf sleeve. If that doesn't work, you can try putting a plastic bag underneath the sleeve to minimize traction. With the weightlifting belt, make sure that you have the right size on, and that the belt is sitting where it's supposed to be, which is slightly under your waist. A weighted vest is easy to master, but don't push yourself too hard and use more weight than you can handle! Fitness trackers seem complicated, but if you know how to use a smartphone, you will know how to use the watch as well. You can also look at the instructions that come along with the fitness tracker to help you learn all of its unique features and different functions that it offers.

Effectiveness
How effective the gear you use depends on if you know how to use it, and whether you've got the right model for you. Athletic shoes and socks are super effective, simply because they have the right features engineered for Crossfit. You can use any type of athletic sock for Crossfit, as long as you have the right size on, and it will definitely be effective. When it comes to CrossFit sneakers, you have to buy the right more to experience all the right benefits. The shoes have to be moderately padded - you will need to lift and run, and you can't lift if the shoes are padded too much.
Many fitness enthusiasts argue whether you really need grips or belts. Some say that your body gets used to having the support, so the muscles and tendons relax and once you stop using the extra help your body can't actually handle the weight, and you end up feeling weaker than ever. We believe that using a weightlifting belt is very important because the spine needs to be stabilized when you lift heavy. Grips are not necessary, but they are good if you want to stabilize the wrists joints and avoid having calluses. Although some users say that calluses are actually good, acting as a grippy surface. Speed ropes are super effective - they burn down your fat, help you with your balance and coordination, work on your endurance and agility, and they strengthen your joints and the surrounding tissues. Knee sleeves protect your knees like champs and calf sleeves help with overall compression, keeping your legs comfortable and pain-free during your intense CrossFit workout. The benefits of a weighted vest are pretty simple, it adds that extra bit of challenge to your regular cardio sessions.

Features
There are plenty of features you need to look out for that are specific to Crossfit. Let's start with socks. You can't use just any old sock to help you - it needs to be an athletic sock that has all the right aspects to support you. It needs to wick away moisture to keep you dry, it needs to be breathable if you want to stay cool. The top band has to be tight to prevent the socks from slipping in your shoes, and there has to be some padding present to distribute the weight and protect your soles. A little bit of compression around the arches can't hurt either!
The sneakers have to be balanced. They must blend the features of both running and weightlifting shoes together if you want to perform perfectly. That means that the shoes have to have a stable, supportive midsole, but the sock liner has to be soft and just slightly padded. The outsoles have to have traction and a grippy surface for rope climbing and being perfectly balanced on the gym floor. The upper has to be flexible around the forefoot, but supportive around the ankles and heels. The grips must be made out of a grippy material that absorbs moisture and helps you hold onto bars. Weightlifting belts must be reinforced and fully adjustable. Weighted vests must be adjustable too, and the weight has to be customizable if you want to progress slowly. Fitness trackers should have the most features. They must be able to track your steps, your distance, the pace, your heart rate, and maybe your VO2 max. And those are just the basics!

Durability
Truth be told, nothing we wrote about here is cheap. The products we described are specialized tools made for the gym, and as such, they have many features that make them more valuable than regular, everyday items. This is the very reason why these products must be durable. The material choices have to be right. The stitches, seams, and the construction must be reinforced and quality-made if it wants to survive the hardcore tempo of CrossFit!

Value
If you want to gear up completely for your Crossfit endeavors, expect to experience a significant chip on your budget. The fitness tracker alone costs over 200 dollars, and when everything we listed adds up, the price can go over two thousand dollars! You will have to save up to get everything, but the good news is that you don't have to buy everything all at once. And we should also mention that you shouldn't be cheap when buying these items - their quality must be high if you want to remain safe.
Expert Interviews & Opinions
Most Important Criteria
(According to our experts opinion)
Experts Opinion
Editors Opinion
Users Opinion
By Default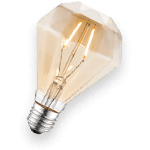 Portability
It's always good when you can carry your gym with you no matter where you go. Some items we listed here are very portable, while some are a bit bigger and you probably won't be able to take them with you everywhere you go. Everything except the vest can probably fit into any regular gym bag, and even the vest can be squeezed in if it's a bit bigger than usual!
Versatility
Most of the items we listed are not made just for CrossFit. They can be applied to many aspects of our lives. You can use the tracker for running, walking, or even a light workout. The socks can be used for any kind of athletic activity such as working out at the gym, running, or a light exercise. The WOD grips can help you enjoy powerlifting, and so can the belt, while the vest increases the difficulty of any cardio activity. The calf sleeve can give you comfort and compression during any kind of athletic activity and the knee sleeve can stabilize your knees no matter what you're up to!
Other Factors to Consider

Bottom Line
Finding the right gear for Crossfit can be difficult. Understanding why you need it can be even more problematic! This is why we hope we helped you find every last item you needed to, and we hope you understand why you have to be properly geared up! Keep in mind that getting all items you need for your Crossfit workout can add up fast, so it's okay to buy these items one or two at a time.
Frequently Asked Questions
q:

Do I really need all of these products?

a:

Well, some of the products are optional, while others are really a necessity if you want to remain safe. For example, Crossfit shoes and weightlifting vests are a must. You can seriously injure yourself if you're not protected. Knee sleeves and grips stabilize your joints and help you avoid injuries. Calf sleeves help keep your legs comfortable and pain-free. You don't really need a weighted vest, especially in the beginning, but as you start to progress, your fitness goals will change, so it may prove to come in quite handy down the road!
q:

How do I choose the right Crossfit sock?

a:

Choosing the right Crossfit sock really comes down to comfort and effectiveness. You will obviously want to first start by looking for a sock that is comfortable. Having the right amount of padding in just the right areas will save you from a lot of pain down the road. You will also want to look for a pair of socks that offer some type of compression and seamless toes are a great asset as well. Remember, if you are ordering your socks online, you can always read the reviews on the product to make sure that you are getting exactly what you need.
q:

Can I do Crossfit in regular sneakers?

a:

You can do some parts of Crossfit in your running shoes, but lifting heavy should not be attempted unless you have the proper shoes on. This is a dangerous activity, and the wrong kind of sneaker can throw off your form and you can injure yourself!
q:

Do Crossfit gyms exist?

a:

If you live in a bigger city, chances are that you can find a Crossfit gym. You will find most of the products we listed here there, and much more! But you will have to pay the membership to use it, and some people enjoy working out in the comfort of their own home instead of sweating it out in front of strangers. No matter what, you always have plenty of options!
q:

How much weight should I place in my weighted vest if I am a beginner?

a:

You need to master cardio and pull-ups without weighted vests first. Once you feel that is becoming too easy, it's time to add the vest. Try putting 5 pounds in it at first. If that feels like it's too much, you will need to go back to working out without one. If that weight feels fine, keep going at it until you feel it's becoming too easy again, and then slowly increase the weight until you reach the maximum!
Subscribe to our newsletter