10 Essential CrossFit Gear Pieces
last updated:
Mar 25, 2021
Beginnings are always tough, especially when you're just getting into a sport that will definitely test your limits. Crossfit is one of the most difficult sports you can get into because it combines cardio and weight lifting, which are pretty tough all on their own. If you want to do this the right way, you will need the proper gear. Injuries are common when we exercise, and you must stay protected. You also have to use the right gear that is made for Crossfit, so we wrote this guide pertaining to the best Crossfit gear to help you with your selection. Read on to discover what makes this gear good, and what are the essential pieces!
This is the best product on our list that is currently in stock: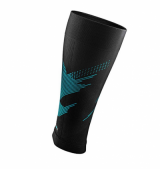 Rockay Blaze Calf Compression Sleeves
Why is it better?
Great design
Different color choices
Environmentally aware
Made out of recycled plastic
Treated with Polygiene
17
Researched Sources
14k
Reviews Considered
10
Hours Researching
12
Products Evaluated
Use
Effectiveness
Features
Durability
Value
By Default
10 Best CrossFit Gear Pieces
Tight Elastic Top
Anti-Blister
Reinforced Heels And Toes
Extra Light Mesh
Lifetime Guarantee
If you want to be properly geared up, you need to start with your feet. And what better way to do that than with an excellent pair of socks? You do need a good pair of Crossfit sneakers too, but you need to start by protecting your feet with a pair of athletic socks. Rockay is definitely the brand that will not let you down. Their socks are engineered by athletes for athletes, and by choosing their socks you choose to have happy feet. Their socks are made out of high-quality materials that are eco-friendly and innovative, and although they are pricey, you will get what you pay for, and even more!
Read more
The Rockay Accelerate is an ankle sock that is perfect for the gym. You won't get too warm when wearing them, nor will they suffocate your calves. But ankle socks tend to slip into our shoes, especially when we perform intense activities. Rockay is aware of this, so they created a sock with a tight top band. The top band is elastic to allow you to move freely, but it hugs your ankles and keeps the sock in place. A reflective logo sits on the back of the band to protect you if you decide to take your activities outdoors. The top of the forefoot has some extra padding that supports your feet and distributes weight evenly. The top part also has some extra light mesh which allows your feet to breathe.
When you run and jump around, friction will be created inside your shoes. This is why you need a pair of socks that can protect you from blisters. The Accelerate has a seamless construction, so there will be no areas on the sock to irritate you or cause blisters. The toes and heels have some extra padding, which makes the socks more durable and gives an extra layer of protection for your feet. The padded heel extends to the top of the foot, covering the areas above the shoes to shield them from irritation caused by motion. The socks have anatomically fitting arch compression that protects your arches and improves blood circulation, to keep swelling and pain at bay. The socks themselves are anatomically fitting too, with a right and a left sock, just like with shoes.
2

. Rockay Blaze Calf Compression Sleeves
Great design
Different color choices
Environmentally aware
Made out of recycled plastic
Treated with Polygiene
Let's face it, CrossFit can be one intense, exhausting workout. If you are tired of your legs feeling achy, sore and tired after a long workout, then the Rockay Blaze Compression Sleeves are the perfect product for you.
Read more
Whether you are lifting, training, or running, your legs take the brunt of the impact. Keeping your legs pain free and protected are imperative to staying on track with your fitness goals. That's where the Rockay Compression Sleeves come into play.
Offering the perfect amount of compression and a perfect fit, you won't have to worry about leg pain any longer. Compression helps with overall blood circulation. Too much compression and your legs will be uncomfortable throughout your entire workout and hours after. Too little compression and the sleeve stops being beneficial and starts becoming more of a nuisance. That is one thing that you will never have to worry about with these Rockay Compression Sleeves. The compression level is absolutely perfect, leaving your legs feeling amazing, even after the most rigorous of workouts.
Owning a pair of compression sleeves that don't fit properly can not only be annoying, but they are also ineffective at what they are designed to do. With these compression sleeves, you won't have to worry about stopping mid-workout to pull them up or adjust them so they fit properly. Designed with Polygiene, these sleeves also offer sweat and smell resistant qualities. Polygiene allows the fabrics to breathe, keeping your legs and your sleeves free from odor-causing bacteria!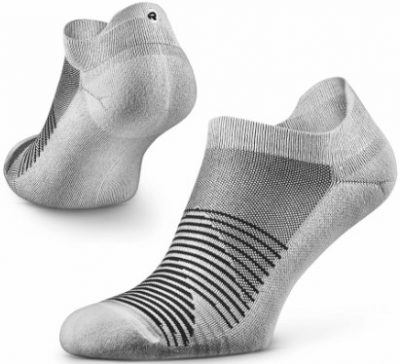 Made from 100% recycled material
Offers performance cushioning
Has seamless toe
Offers compression
Has reflective logo
When it comes to CrossFit, comfort and performance should rank at the top of your list. Finding the perfect sock to fit your needs is imperative.
Read more
That's where the 20four7 Athletic Fitness Socks come into play. Made from 100% recycled materials and offering multiple cushion-zones, not only does this sock outperform most socks out there, but they are environmentally friendly as well! The socks come with the ultimate cushioning in all the right places offering supreme comfort during those intense workouts, leaving your feet feeling like you haven't spent a minute on them. Equipped with a seamless toe, you won't have to worry about the uncomfortable pinching or bunching like most socks out there.
These athletic socks also have breathable mesh zones, allowing your feet to breathe and remain cool, dry, and comfortable. So comfortable, that you might not want to take these socks off. They also come with a reflective logo so you can feel safe wearing these during your nightly runs. What's even more impressive is that they come with a lifetime guarantee by the company, Rockay, so you know that you will never walk away disappointed.
4

. Reebok Crossfit Nano 8.0
Bootie Construction
Nanoweave
Forefoot Flex Grooves
Traction Rubber Outsole
Molded Sockliner
The next thing to look out for is a good pair of shoes. Crossfit sneakers are very specific because they need to combine the aspects of running and lifting sneakers. Reebok is known for creating outstanding footwear, and they got creating CrossFit footwear down to a pat. The Nano 8.0 is their flagship model just made for Crossfit, and they will look good while protecting you!
Read more
The Nano 8.0 has a bootie construction. It slips onto your feet perfectly and provides an optimal environment for exercising. The ankles are left free, so you have all the freedom of movement you need. If you look at the surface of the Nano 8.0, you may notice an interesting pattern. This is the Nanoweave. It works in a similar way to regular mesh, but the knit pattern and the flexibility of the fibers make it just right for working out. The Nanoweave was engineered for maximum breathability, and if you combine it with just the right pair of socks you should never expect to feel sweaty! The forefoot has a pattern that slightly different from the rest, and these are the areas that have the most flex. The forefoot grooves will bend to let your feet move naturally. The rubber outsoles are grippy and with great traction, so you can climb ropes as much as you wish. A molded sock liner cushions every step of the way, and the toe section protects your toes from falling weights and hard surfaces. You have a lot of colorways to choose from to express your style!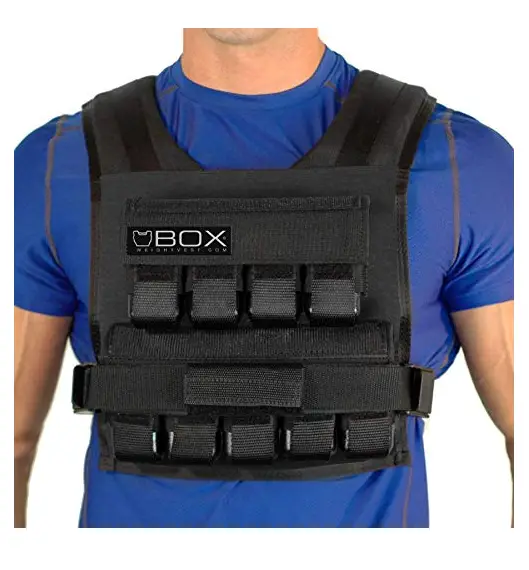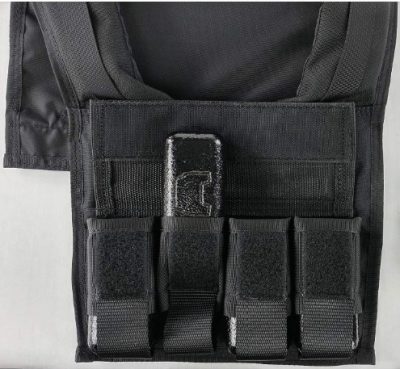 Built By Hand
Open Sides
Removable Weight
Evenly Balanced
Easy To Adjust
You will eventually reach your limit with cardio, and no matter how much you push yourself, you will notice that it's becoming too easy. Maybe even regular pull-ups won't do it for you anymore, and you will realize it's time to add some serious weight. This is what the weighted vest is for! This weighted vest is easy to put on and simple to take off - the belt is adjustable on both sides thanks to the cam style lock.
Read more
Vests usually tend to wrap your whole body up, leaving no room for your skin to breathe or for sweat to evaporate. This vest is open on the sides and you will not feel stuffy or flustered when you wear it. The weight is evenly balanced and removable. You can start at only 2.5 pounds, and then slowly increase the weight in 2.5-pound increments until you reach 45 pounds. The belt on the back is locked in place with a kipping flap. The weights are rounded and smooth, so you won't have to struggle too much to push them in and out - you only need one thumb to place the weight in the pocket! The pockets are made for precision, and they won't tear and drop all that precious weight. The whole vest is made by hand, free of errors and built to perfection.
6

. WOD Nation Speed Jump Rope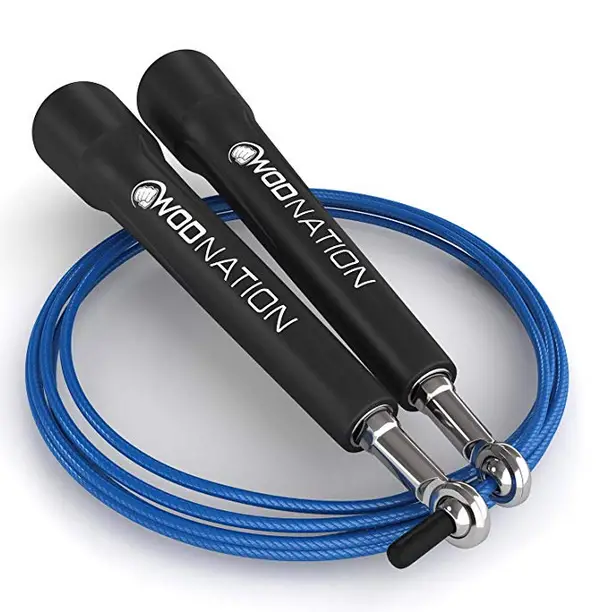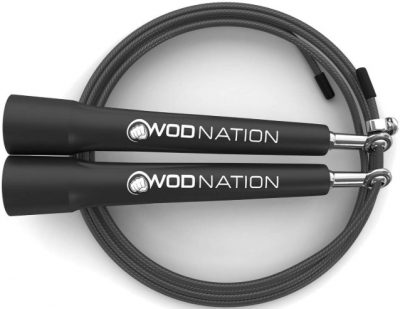 Colorful Choices
Patented For Bearing System
Kink-proof Cable
10 Foot Long
Tapered Handles
A speed rope is an essential Crossfit piece of gear that you need if you want to push your heart rate to go over 200 bpm! HIIT is an integral part of Crossfit, and a speed rope is one of the best ways to achieve it. This speed rope is usually black, but if you want to add some color to your fitness journey, you can choose from a myriad of happy, bright colors.
Read more
When you use a jump rope, you will improve your speed, agility, strength, coordination, endurance, and much more. The handles of this speed rope are made out of ballistic nylon, able to withstand all kinds of abuse. The bearings are liquid steel, offering smooth motions that you can control with ease. The rope has a patented 4 bearing system - two of them sit in the handles, while the other two are on the tips, holding the coated steel cable in place. The rope is a great fit for advanced fitness enthusiasts and for beginners alike. The handles are about 6 inches long, and they are tapered so you can grip them with confidence. The cable is 2.5 mm thick and 10 feet long, and you can easily adjust the length with a pair of cable cutters. If you somehow cut the wrong length, you get a spare cable to make it work. The cable is kink-proof. The rope comes with a nylon carrying bag to protect it from getting tangled with the rest of your gear.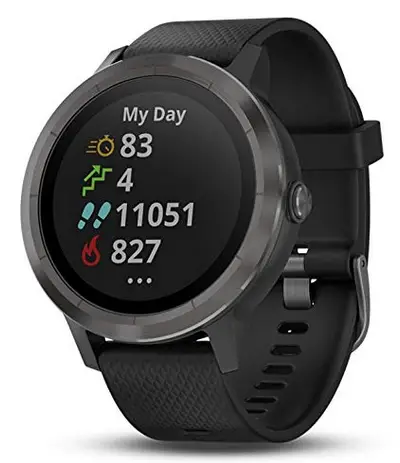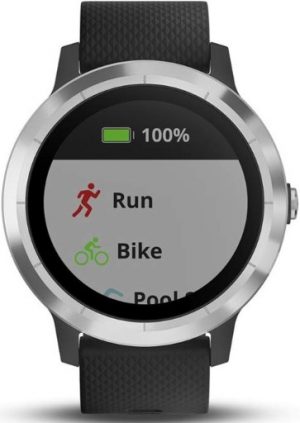 Garmin Pay
Accurate Heart Rate Tracking
Over 15 Preloaded Sports Apps
Stress Tracking
Garmin Chroma Display
Once you really get into Crossfit, you will need a way to track your exercise data to know just how well you're doing. Garmin is a very well-known brand of fitness trackers, and the Vivoactive 3 is their answer to precise data collecting. The Vivoactive 3 has more than 15 preloaded sports apps, so when you get tired of doing Crossfit you can give other sports a try. The Vivoactive 3 has built-in GPS tracking, and you won't need to connect to a phone to receive precise data.
Read more
Knowing your heart rate when you're doing Crossfit is very important. This is why you should get a fitness tracker in the first place! The Vivoactive 3 uses Elevate to precisely measure your heart rate. Elevate will also tell you when you're experiencing high levels of stress while also monitoring other aspects of your body, like your VO2 max, and fitness age. The stress level is calculated thanks to the tracker's ability to estimate your heart rate variability. Once the tracker lets you know your stress levels are higher than usual, it will advise you to sit down and take a break. Once you pair the tracker with a phone, you will always know whether you have any messages or missed calls. You can even respond to the messages, and see other helpful stuff like your emails, social media updates and much more. Once you're done with your chosen activity, it will be automatically uploaded to Garmin Connect, where you can see the data easily and even share it with the growing Fitness community. The watch even has Garmin Pay, so if you forgot your wallet at home you can always buy what you need with your watch! The battery lasts up to 7 days when GPS is turned off or 13 hours in GPS mode.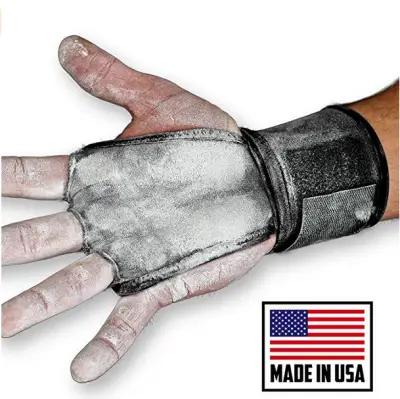 Hand-made In The USA
High-quality Neoprene
Grip-ridge Technology
Absorbs Sweat
Easy To Break-in
Now that we've got your feet covered, it's time to protect your hands. When you're tackling heavyweights and dumbbells, you need to protect your sensitive palms. You will get sweaty, and hanging from bars when you're sweaty is a recipe for disaster. Although not many people agree with wearing gloves when you work out, they do agree with wearing grips. Grips are just a strip of material with holes for your fingers that act as an extra layer of protection without compromising your range of movement.
Read more
JerkFit WODies was created by athletes for athletes, just like the Accelerate. These grips won't let the skin of your palms tear and grow corns, and they will support your wrists so you don't feel ani tension or pain. They are hand-made in the USA, using only high-quality latex-free elastic neoprene. Their surface is smooth, created to absorb friction without bunching up. They are made with GRIP-RIDGE TECHNOLOGY - tiny grooves that will hold more chalk in them than other grips. They are easy to break-in and comfortable to wear. You need to choose the correct size though, and the right way to do that is by measuring the distance between the base of the palm and the base of the middle finger. If you're between sizes, it is advised that you go for the smaller size because the grips will stretch over time. The grips go over three of your fingers, and they will absorb and wick away every drop of sweat to keep you safe!
9

. POWERLIX Compression Knee Sleeve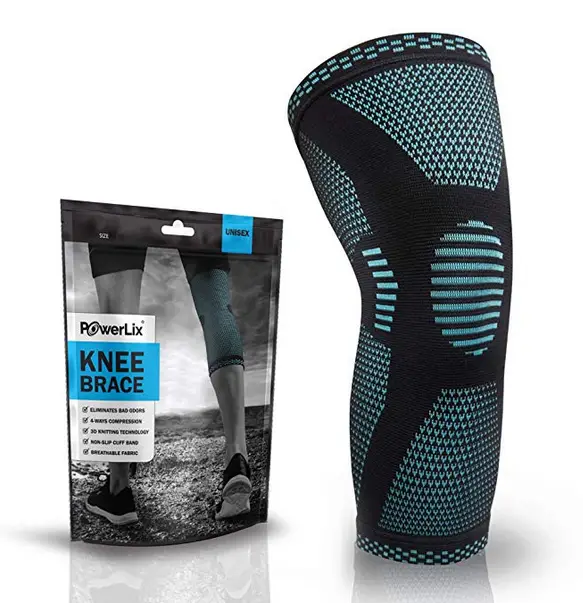 4-way Compression
Special Knitted Design
Silicone Grip Wave
Eliminates Bad Odors
High Absorption Capacity
Besides protecting your feet, you also need to protect your knees. When you jump and run, your knees suffer a lot of stress, and if they are not properly stabilized, you can end up hurt! A compression knee sleeve is a way to go. A knee brace is too stiff and it can affect your range of motion, while a sleeve is like a sock for your knee that does not constrict your movement. This knee sleeve has compression, so it will squeeze you and apply stable pressure across your joints.
Read more
Besides stabilizing your joints, it will also secure your muscles and surrounding tissues. But you must make sure to get the correct size by measuring your thighs five inches above the knees and then choosing the size accordingly. The fabric is tight and secure, but breathable enough to let your skin feel the cool flow of air. Since it's not made out of neoprene, do not worry about feeling itchy. The fabric absorbs sweat quickly and wicks it away, leaving you dry and odor-free. The top and bottom portions of the sleeve have silicone grips that keep the sleeve in place. The fabric is also soft and smooth, perfect for sensitive skin. The fabric stretches in four ways to ensure your mobility does not suffer.
10

. Dark Iron Fitness Belt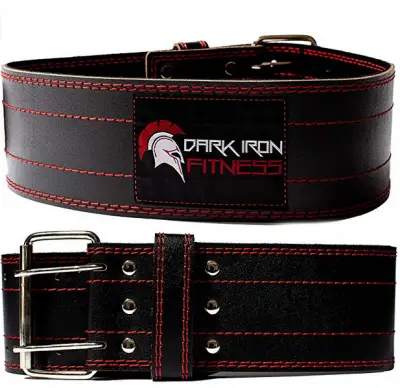 Double Stitching
Genuine Buffalo Hide Leather
4" Wide
Dula Side Tongue Buckle
Soft, Supple And Flexible
A weightlifting belt is what you need if you plan to lift heavy. It will protect your back from unnecessary strain and pain, and it will keep you safe from injuries. A good, sturdy belt gives your back and core something to push against. This extra amount of stability will increase your power and stabilize your spine, keeping your form perfect.
Read more
The Dark Iron Fitness Belt is made out of leather. Leather belts tend to be the best because they are the least likely to tear, wear out or stretch too much. The genuine buffalo hide leather is soft and supple, designed to support you without digging into your sides. The belt has double stitching throughout its length reinforcing its construction to make it last longer. The dual side tongue buckles strap you in securely. You just have to make sure to go for the correct size! The belt is four inches wide without tapering down to give you full support. And the belt looks good while protecting you, the red stitches clashing with the black leather to create a fierce look!
Criteria Used for Evaluation

Use
Knowing how to use the gear you just purchased for yourself is very important. You shouldn't just get the gear and be done with it, relying on pure luck to get you through. Using most of the items we listed is not too complicated, but you have to know the basics in order to do it right. Using your socks and sneakers shouldn't be too complicated. The only thing you really have to get right is the size because if you get that wrong you won't enjoy any of the benefits they can give you. Sock sizes are usually the same as your shoe size, so if you know your size just follow that. If you're not sure, and you're buying the items online, you have an easy way to figure out what your actual size is. You have to step barefoot on a piece of paper, and then trace the outline of your feet. Once you do that, measure the longest and widest point of your feet and compare those numbers to the charts usually offered by the manufacturers. When it comes to shoes, you also have to make sure that you're using them only inside the gym. This way, you preserve their life and you make sure the outsoles and the liners are not worn down before their time.
Using grips is not too complicated either. Again, you have to make sure you got the right size for your hands. The materials of the grips tend to stretch over time, so if you're between numbers, go for the smaller size. If the finger holes are too tight, you can widen them by sanding them down, or you can force your fingers through and then move them until the material starts to give in. Make sure that the wrap around your wrists is tightened enough to support them without cutting off your circulation. If the wrap is digging into your skin or restricting your movement, chances are that it's way too tight. You should also use chalk with grips. The grips we described in this guide have special grooves that are designed to hold in more chalk. Chalk absorbs moisture and creates traction so you don't slip off. Just make sure to wipe down any chalk residue from your gear if you want to avoid corrosion!
Using a jump rope shouldn't be too hard either. If you are a beginner, you have to master doing the basic jump before trying anything that is more complicated by that. You also need to make sure that the length of the rope is correct. Calf sleeves and knee sleeves have to be the right size for you if you want to feel their magic. And if you have trouble pulling them on, flip them halfway first, get them to your desired location, and then flip over the sleeve to your thighs for a knee sleeve and just below the knee for a calf sleeve. If that doesn't work, you can try putting a plastic bag underneath the sleeve to minimize traction. With the weightlifting belt, make sure that you have the right size on, and that the belt is sitting where it's supposed to be, which is slightly under your waist. A weighted vest is easy to master, but don't push yourself too hard and use more weight than you can handle! Fitness trackers seem complicated, but if you know how to use a smartphone, you will know how to use the watch as well. You can also look at the instructions that come along with the fitness tracker to help you learn all of its unique features and different functions that it offers.

Effectiveness
How effective the gear you use depends on if you know how to use it, and whether you've got the right model for you. Athletic shoes and socks are super effective, simply because they have the right features engineered for Crossfit. You can use any type of athletic sock for Crossfit, as long as you have the right size on, and it will definitely be effective. When it comes to CrossFit sneakers, you have to buy the right more to experience all the right benefits. The shoes have to be moderately padded - you will need to lift and run, and you can't lift if the shoes are padded too much.
Many fitness enthusiasts argue whether you really need grips or belts. Some say that your body gets used to having the support, so the muscles and tendons relax and once you stop using the extra help your body can't actually handle the weight, and you end up feeling weaker than ever. We believe that using a weightlifting belt is very important because the spine needs to be stabilized when you lift heavy. Grips are not necessary, but they are good if you want to stabilize the wrists joints and avoid having calluses. Although some users say that calluses are actually good, acting as a grippy surface. Speed ropes are super effective - they burn down your fat, help you with your balance and coordination, work on your endurance and agility, and they strengthen your joints and the surrounding tissues. Knee sleeves protect your knees like champs and calf sleeves help with overall compression, keeping your legs comfortable and pain-free during your intense CrossFit workout. The benefits of a weighted vest are pretty simple, it adds that extra bit of challenge to your regular cardio sessions.

Features
There are plenty of features you need to look out for that are specific to Crossfit. Let's start with socks. You can't use just any old sock to help you - it needs to be an athletic sock that has all the right aspects to support you. It needs to wick away moisture to keep you dry, it needs to be breathable if you want to stay cool. The top band has to be tight to prevent the socks from slipping in your shoes, and there has to be some padding present to distribute the weight and protect your soles. A little bit of compression around the arches can't hurt either!
The sneakers have to be balanced. They must blend the features of both running and weightlifting shoes together if you want to perform perfectly. That means that the shoes have to have a stable, supportive midsole, but the sock liner has to be soft and just slightly padded. The outsoles have to have traction and a grippy surface for rope climbing and being perfectly balanced on the gym floor. The upper has to be flexible around the forefoot, but supportive around the ankles and heels. The grips must be made out of a grippy material that absorbs moisture and helps you hold onto bars. Weightlifting belts must be reinforced and fully adjustable. Weighted vests must be adjustable too, and the weight has to be customizable if you want to progress slowly. Fitness trackers should have the most features. They must be able to track your steps, your distance, the pace, your heart rate, and maybe your VO2 max. And those are just the basics!

Durability
Truth be told, nothing we wrote about here is cheap. The products we described are specialized tools made for the gym, and as such, they have many features that make them more valuable than regular, everyday items. This is the very reason why these products must be durable. The material choices have to be right. The stitches, seams, and the construction must be reinforced and quality-made if it wants to survive the hardcore tempo of CrossFit!

Value
If you want to gear up completely for your Crossfit endeavors, expect to experience a significant chip on your budget. The fitness tracker alone costs over 200 dollars, and when everything we listed adds up, the price can go over two thousand dollars! You will have to save up to get everything, but the good news is that you don't have to buy everything all at once. And we should also mention that you shouldn't be cheap when buying these items - their quality must be high if you want to remain safe.
Expert Interviews & Opinions
Most Important Criteria
(According to our experts opinion)
Experts Opinion
Editors Opinion
Users Opinion
By Default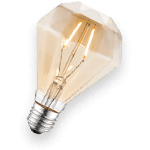 Portability
It's always good when you can carry your gym with you no matter where you go. Some items we listed here are very portable, while some are a bit bigger and you probably won't be able to take them with you everywhere you go. Everything except the vest can probably fit into any regular gym bag, and even the vest can be squeezed in if it's a bit bigger than usual!
Versatility
Most of the items we listed are not made just for CrossFit. They can be applied to many aspects of our lives. You can use the tracker for running, walking, or even a light workout. The socks can be used for any kind of athletic activity such as working out at the gym, running, or a light exercise. The WOD grips can help you enjoy powerlifting, and so can the belt, while the vest increases the difficulty of any cardio activity. The calf sleeve can give you comfort and compression during any kind of athletic activity and the knee sleeve can stabilize your knees no matter what you're up to!
Other Factors to Consider

Bottom Line
Finding the right gear for Crossfit can be difficult. Understanding why you need it can be even more problematic! This is why we hope we helped you find every last item you needed to, and we hope you understand why you have to be properly geared up! Keep in mind that getting all items you need for your Crossfit workout can add up fast, so it's okay to buy these items one or two at a time.
Frequently Asked Questions
q:

Do I really need all of these products?

a:

Well, some of the products are optional, while others are really a necessity if you want to remain safe. For example, Crossfit shoes and weightlifting vests are a must. You can seriously injure yourself if you're not protected. Knee sleeves and grips stabilize your joints and help you avoid injuries. Calf sleeves help keep your legs comfortable and pain-free. You don't really need a weighted vest, especially in the beginning, but as you start to progress, your fitness goals will change, so it may prove to come in quite handy down the road!
q:

How do I choose the right Crossfit sock?

a:

Choosing the right Crossfit sock really comes down to comfort and effectiveness. You will obviously want to first start by looking for a sock that is comfortable. Having the right amount of padding in just the right areas will save you from a lot of pain down the road. You will also want to look for a pair of socks that offer some type of compression and seamless toes are a great asset as well. Remember, if you are ordering your socks online, you can always read the reviews on the product to make sure that you are getting exactly what you need.
q:

Can I do Crossfit in regular sneakers?

a:

You can do some parts of Crossfit in your running shoes, but lifting heavy should not be attempted unless you have the proper shoes on. This is a dangerous activity, and the wrong kind of sneaker can throw off your form and you can injure yourself!
q:

Do Crossfit gyms exist?

a:

If you live in a bigger city, chances are that you can find a Crossfit gym. You will find most of the products we listed here there, and much more! But you will have to pay the membership to use it, and some people enjoy working out in the comfort of their own home instead of sweating it out in front of strangers. No matter what, you always have plenty of options!
q:

How much weight should I place in my weighted vest if I am a beginner?

a:

You need to master cardio and pull-ups without weighted vests first. Once you feel that is becoming too easy, it's time to add the vest. Try putting 5 pounds in it at first. If that feels like it's too much, you will need to go back to working out without one. If that weight feels fine, keep going at it until you feel it's becoming too easy again, and then slowly increase the weight until you reach the maximum!
Subscribe to our newsletter