Best Power Towers and Pull Up Stations of 2019
last updated
Oct 15, 2019
The Power Tower is the ultimate home gym solution. With just one compact piece of equipment, you are able to work your entire body with a range of exercises to make you stronger, leaner and fitter. Because you are hanging from the ground, however, you need a quality tower that is sturdy, stable and rigid. In this article, we will bring you in-depth reviews of the best power towers on the market.
In a Hurry? The best workout tower for pull ups and dips after 24 hrs of research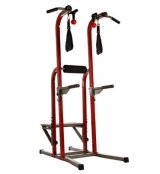 Stamina-X Power Tower
Why is it better?
Reinforced steel frame
Compact and lightweight
Angled support brackets
In a
Hurry? Editors choice: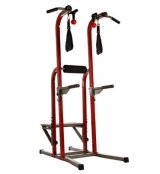 Test Winner: Stamina-X Power Tower

41
Researched Sources
12k
Reviews Considered
24
Hours Researching
14
Products Evaluated
Features
Ease of Use
Durability
Effectiveness
Portability
By Default
Best Power Tower Reviews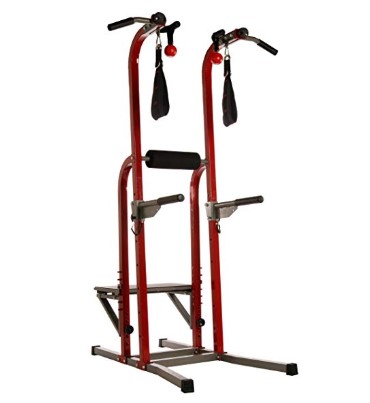 Reinforced steel frame
Compact and lightweight
Angled support brackets
Pull up grip pads are not very thick
The Stamina-X Power Tower is our top choice for the best. It's a dip station and a pull-up station. This tower is so versatile with lots of pull up stations, sit-ups, push-ups, and vertical knee raise. The Plyo Box is adjustable from 16-24 inches. It includes ab straps and boulder fit rock climbing handholds. The tower has comfortable foam grips and a solid steel frame.
Read more
The Stamina-X is a basic no-frills model workout tower that will provide you with a reliable way to work your 5 key exercises - pull-ups, chin-ups, dips, vertical knee raises, and push-ups. The frame is constructed from reinforced steel. Vinyl-covered reinforced padding on the armrests and back pad adds a level of comfort.
The angled support brackets at the base of the unit add to the rigidity of the unit when you are performing suspended bodyweight movements. They also feature foot pads to allow you to align yourself properly for dips. This tower has an impressive weight capacity of 250 pounds.
The Stamina-X is a compact unit that is lightweight and easy to assemble.
2

. Stamina 1690 Power Tower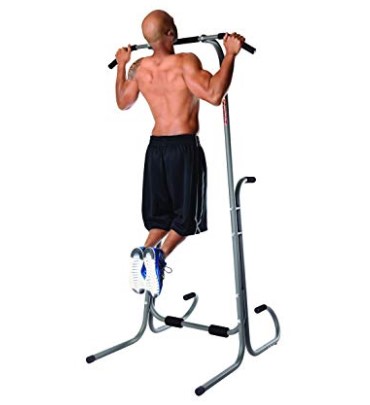 Very good value for money
Sturdy tubular steel construction
Wide grip angled pull up bar
Pull up bar distance is a little too wide
The Stamina 1690 Power Tower helps you perform a wide variety of exercises. It can be used to dips, pull-ups, push-ups, chin-ups, sit-ups, and more. It has secure comfortable foam grips. The frame is made of durable steel and has a weight capacity of up to 250 pounds. This machine is compact and has endcaps which will protect the floor it sits on.
Read more
On the Stamina 1690, you can perform pull-ups, sit-ups, leg raises, dips, push-ups and chin-ups. There are foam pads on all the handles of the Stamina 1690. It is made out of sturdy tubular steel and is held together by eight heavy-duty bolts. The result is a solid piece of equipment that does the job well in a home gym setting.
The Stamina1690 is noticeably cheaper than most of the other top-rated power towers online. Most free-standing pull-up bars are in the $200-300 range. You can get the Stamina 1690 Power Tower shipped to your home for less than half the price of the competition!
The pull-up station on 1690 features a wide grip with angles ends. This allows you to work your lats in a variety of ways as you perform your pull up and chin-up exercises.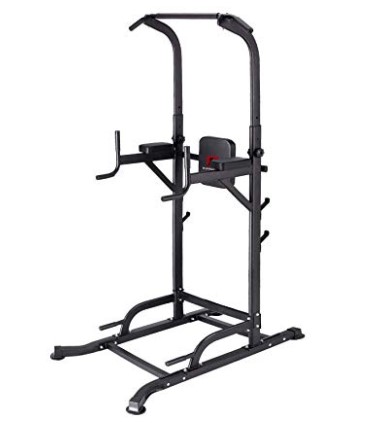 High gauge, thick tubular steel construction
Max user weight 330 pounds
Very professionally presented
Slight frame flexion when doing dips
The KingKang Power Tower features a U style and foot sets which are non slip with suction cups. This tower is safe and stable. It is set up for multiple exercises with a horizontal bar and parallel bars. This workout tower has an ergonomic design with a back cushion and elbow pads.
Read more
he KingKang Power Tower is a sturdy addition to your home gym that features four exercise stations; pull-ups, dips, push-ups, and vertical knee raise. The tower features high quality sewn vinyl seats that are filled with comfortable padding.
The KingKang Power Tower is constructed of high gauge thick tubular steel. The unit is ergonomically designed to maximize your exercise functionality with angled pull up and dip bars. With a maximum user weight of 330 pounds, you can have absolute confidence in the rigidity and sturdiness of the machine. You will get a little bit of flexion in the unit when you do dips, but it is not enough to make you feel unsafe.
The KingKang workout tower is an extremely attractive looking piece of exercise equipment. It features a black powder coating which gives it a very professional finish. The high-quality padding finishes off the look of style.
4

. Fitness Reality X-Class Power Tower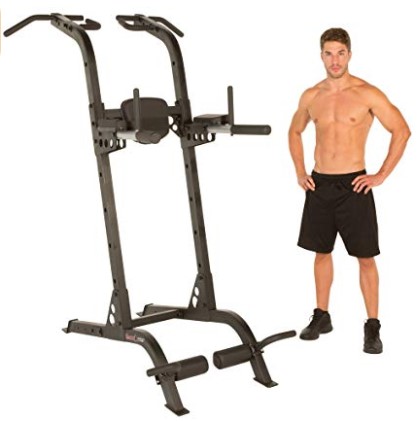 Multi-grip pull up bar
Height adjustable
Thick padded arm and backrests
Sturdy and rigid
No wide grip option for pull ups and chin ups
The Fitness Reality X-Class Power Tower is a heavy duty piece of equipment with a steel tube frame that is powder coated and will hold up to 400 pounds. It has two adjustable handlebars which have foam rollers you can use for multiple exercises. It has an ergonomically angled backrest which offers good comfort for your back while you are working out. It has thick angled forearm cushions for comfort which helps your forearm and elbows.
Read more
The Fitness Reality X-Class is the sturdiest power tower that we have come across, as evidenced by its 400-pound max user weight. This is an amazingly sturdy and rigid tower that allows you to perform exercises off the ground with total confidence. The two adjustable handlebars with 7 adjustable mounting locations provide you with plenty of workout variety and customization.
The Fitness Reality X-Class workout tower allows you to perform pull-ups, dips, chin-ups, squats, leg raises and dips. The unit is completely adjustable to your height. The thickly padded armrests provide you with a comfortable exercise experience.
The multiple grips pull-up and chin-up station give you a great way to work your back and biceps.
5

. X Mark 4434 Power Tower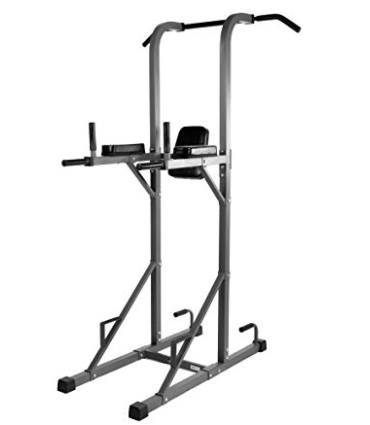 High-grade square tubing construction
Wide grip pull up bar with angled ends
Double stitched tear resistant pad covers
Skid-resistant feet
Rubber feet slip off easily
The X Mark 4434 Power Tower is a multi-function tower with a vertical knee raise and stations for push ups, pull ups and dips. So you get a dip station and a pull up station all in one. It has an extra-thick high density which is double stitched, tear-resistant Duraguard vinyl. The mainframe is a heavy 14 gauge construction with a powder-coated finish.
Read more
The X Mark 4434 Power Tower is a sturdily constructed unit made from high-grade square tubing steel. It features stations to allow you to perform pull-ups, chin-ups, hanging leg raises, dips and push-ups. The wide bar also features angled ends to allow you to hit your lats from a variety of angles.
The X Mark 4434 is constructed from durable 12-gauge steel. The ergonomically designed handgrips provide ideal positioning for leg lifts and dips. The unit features five-position adjustable ankle pads, double-stitched, tear-resistant Duraguard vinyl, and large 14-inch contoured roller pads.
The X Mark features back and arms cushioning for your vertical knee raises and also has push-up handles with rubber grips. The workout tower comes with skid-resistant feet to protect your floors and two-inch high-density cushioning for extra comfort when working your abdominal muscles.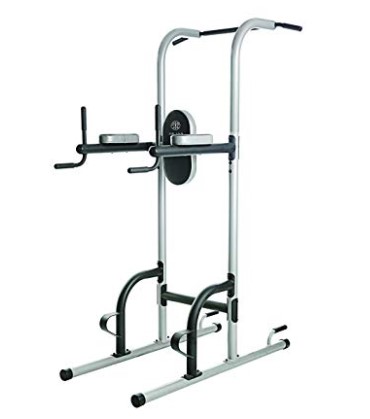 Excellent dip station
Thick tubular steel construction
2.5 inch cushioning on back and armrests
300-pound max user weight
Pull Up station on the reverse of the unit so can't fit against a wall
The Gold's Gym XR 10.9 will get you ready to pump up. It has stations for vertical knee raises, push-ups, pull-ups, and dips. So you get a dip station and a pull up tower. The grips are padded and will help you develop all of your major muscle groups.
Read more
Gold's Gym brand is one of the most recognizable in the fitness industry. So, when you see it on a piece of home exercise equipment you tend to sit up and take notice. The XR 10.9 is a solidly built unit that allows you to perform all of the standard power tower exercises, with some extra features thrown in.
The XR 10.9 is constructed of thick tubular steel and has firm 2.5 inch cushioning to support your back and arms when performing hanging leg raises. It provides you with the ability to do close, medium and wide grip pull-ups with great non-slip padding.
The XR 10.9 has an excellent dip station. Thick padded grips are placed 24 inches apart and even feature two footrests to provide you with positioning and support. This workout tower has a maximum user weight of 300 pounds.
7

. Body Champ Power Tower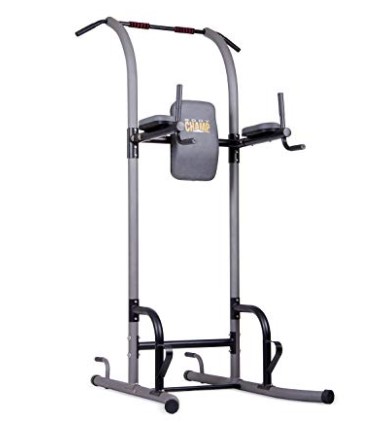 Heavy duty steel frame
Elevated push-up bars
Durable, seam stitched cushions
The Body Champ Power Tower has a station for leg raises and a pull-up bar so you can work on your shoulders, back, and arms. The push-up bars help build chest muscles and tone your arms. The dip station develops triceps and helps with upper body strength.
Read more
The Body Champ has a minimalistic design that provides a solid, basic and reliable workout. The heavy-duty steel frame gives you five stations and the high-quality foam grips provide comfort while reducing strain on your joints and muscles. The pull-down handles allow you to get a good grip while used the VKR station and then to lower them for tricep dips.
The Body Champ features a D base design to improve rigidity. The pull-up bar has foam grips and an angled wide grip to allow you to hit your lats from a variety of angles. Elevated push-up bars give you the opportunity to go deep on this great chest exercise.​
The Body Champ workout tower is a compact unit that has protective feet to make sure that your floor remains unmarked. All cushions are seam stitched to provide extra durability.
8

. ProGear 275 Fitness Station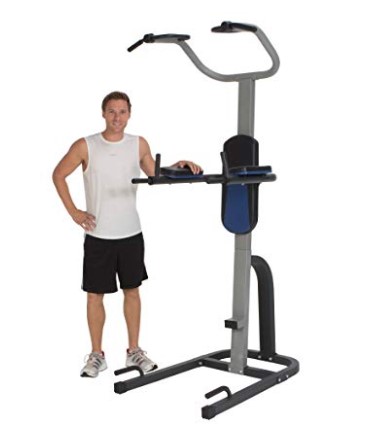 Angled mainframe
Extra steel brace
Flip handles
Thick foam padding
Holes may not line up
Starts to wobble with users over 200 pounds
The ProGear 275 Fitness Station has a 275 weight capacity. It also has a 2 inch thick angled forearm cushions which make the machine comfortable for forearms, elbows, and wrists. This machine works quads and core abdominals. The handles can be moved to the back of the station so you can do chin ups.
Read more
The ProGear 275 Fitness Station is constructed with powder-coated tubular steel. It can take a weight capacity of 275 pounds. Extended leg stabilizer with non-slip end caps gives this workout tower very good stability and rigidity. Multiple hands grips on the tower provide for different hand positions.
The ProGear 275 has a flip-up handle system that allows you to position the dip handles completely out of the way when you perform pull-ups. Thick two-inch foam padding has been added to the forearm cushion pads and back-rest cushion on the main vertical bar. All the handle grips have been foam dipped for extra comfort and to prevent sweat slippage.
The mainframe of the ProGear 275 is angled, so your back can rest on the cushioned back support. This will help stabilize your body from side-to-side movement. A steel brace has also been added to support the mainframe post.
9

. Marcy Power Tower Multi Grip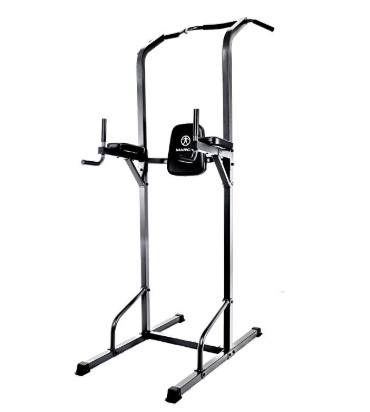 Reinforced frame base
High-density foam padding
Multi-angle pull-up bar
Starts to wobble when the weight exceeds 250 pounds
The Marcy Power Tower can be used for so many different exercises. It has an integrated back pad which supports you during your intense workout. The padding helps give you pleasant strength-training workout while letting you work out with minimal exertion. This equipment is built sturdy with a steel frame and coated handles for your dip workout. The ergonomic design lets you get the best workout possible. This machine will give you a full body workout.
Read more
The Marcy Power Tower Multi-Grip is made from heavy-duty 14 gauge tubular steel. It is powder-coated for extra strength and rigidity. The Marcy has a reinforced frame base that allows it to easily fit into a corner while providing the support and stability you need when exercising off the ground.
The multi-angle pull-up bar allows you to do pull-ups and chin-ups from a variety of angles, including a neutral grip. Generous padding ensures that your grip won't fail when you're hanging from the bar. High-density foam padding on the VKR pads and back support add comfort to your ab exercises.
The dip and VKR handle flip up on the Marcy tower to allow you to perform pull up exercises without any impediment. All-in-all, the Marcy offers a reliable power tower at a great price.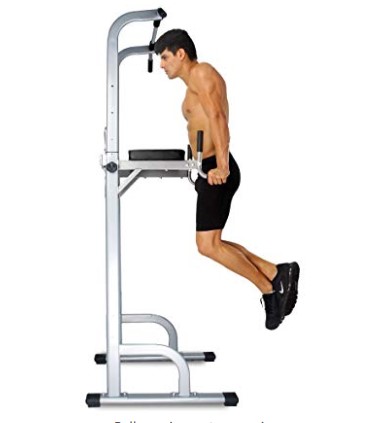 Max user weight 550 pounds
Angled pull up bars
Oblate reinforced steel framing
Wobbles slightly when doing dips
The Ainfox Body Tower is a simple workout tower which will help you get a quality workout. It has a weight capacity of 550 pounds. It features handles with grips so your hands will not slip during your workout. It has a sturdy construction of oblate reinforced steel and a strong step up design. It has a back cushion and arm cushion.
Read more
The Ainfox Body features commercial-grade mainframe steel construction. It is a very solid unit that will handle a bodyweight up to an impressive 550 pounds. All of the handles have grips for non-slip workouts. The height of the tower can be adjusted between 64.6 inches and 84.6 inches.
The Ainfox Body comes with an angled pull up bar that allows for a range of grips, including neutral. It is made from an oblate reinforced steel frame. The cushioning on the back and the elbow pads provide you with plenty of padding.
Criteria Used for Evaluation


Features
These power towers have a variety of features you should consider before making your purchase. This will become a big part of your home gym. Probably the first thing you should be aware of is the weight capacity of the equipment you are considering.
Next, you want to look at the frame. It should be made of sturdy steel and a base which is going to stay in place, and hopefully not scratch the floor. A layer of powder coating will give it a durable, professional looking finish. It should be put together with sturdy bolts. The areas for your hands should be padded or textured for good grip. Look for a wide grip and angled pull up bar.
You want a tower which is designed to do a wide variety of workout exercises to strengthen your core, abdomen, arms, shoulders, and back. It should have horizontal bars and parallel bars. Look for one which has back padding and arm padding to make your workout more comfortable. Finding one that is ergonomically designed is good.
Having supported angle support at the base helps keep it sturdy when you are doing full weight workouts and one of these models even has a suction cup non slip foot. It is nice to find one which has a step up for shorter or some other way to adjust for different heights.
You want a tower which is sturdy and rigid, one you can do exercises like dips on with total confidence that it is going to stay in place during your workout.


Ease of Use
Your tower should include a lot of different features which will make it easy to use. It is important that you have a strong frame and a good base so you can be comfortable and confident when doing exercises which require you to lift your full weight off the ground. The machine should also have an ergonomic design.
Your workout tower needs to have grips which are comfortable for your hands. They should be padded with high-density foam. Having a back cushion is nice to be able to support your back. This padding should be ergonomic and angled to give your back the best possible assistance. Look for forearm cushions as well, ones which are padded and angled to give you the best support for your forearms, wrists, and elbows.
The padding should be thick, high-density foam, covered with quality vinyl and double stitched for good durability. All of the handles you use on the tower should be covered in foam to improve your grip and your comfort level.


Durability
Your power tower needs to be durable. This is a piece of equipment which needs to securely hold you completely off the floor with your full weight in movement. It needs to last through years of intense workouts. It also needs a healthy weight capacity which is going to easily hold you up while you are exercising.
The frame needs to be solid steel, high-grade square tubing, tubular steel, whatever you call it the frame need to be tough. It is nice to have a powder coating on it as well which helps it stand up to scratches, and makes it look pretty sharp as well. The base needs to be wide and sturdy as well. It should be angled to be able to easily hold your weight. One of our models even has a suction cup non-slip foot which helps keep it in place.
There is padding on parts of the machine designed to keep you comfortable during your exercising. This padding should be made of high-density foam and covered in durable vinyl. It should also be double stitched for good durability.
Be sure you check the stitching, check the foam for good quality which is precisely put together. Take a look at the welds and make sure they are strong and secure. If you know it is going to hold you up and last, then you know you can exercise with confidence.


Effectiveness
To be effective, your power tower needs to be set up so that you can do the exercises you need for the body toning you want. The tower uses your bodyweight to challenge different muscle groups. So if you can get a workout tower that both a dip station and a pull up station, you're good to go!
With all of its handles and pads, you should be able to perform a nice array of exercises for upper, lowers and full body workout. It is easy to learn and once you learn how to use it right, your tower will be very effective.
The tower needs to offer leg or knee raises which will help with hip flexors, abs, or obliques/Iliopsoas.
There needs to be a pull-up bar so you can work on your back and arms, lats and biceps. You should be able to do dips which work your shoulders, chest, back, and arms. These work the lats, pecs, deltoids, rhomboids, and triceps. You should also be able to do squats so you can work the major muscles in your legs.


Portability
Portability is a bit of a problem when it comes to the power towers. Other equipment may have wheels and handles so they are easy to move out of the way when you do not need them, but having that in the design of a tower would downplay its effectiveness. Your workout tower needs to be on a solid floor so it is sturdy enough to let you lift yourself off the ground.
If you really need something you can move, your best bet is going to be one like the Stamina-X model on our list which is more compact and lightweight than some of the others.
Expert Interviews & Opinions
Most Important Criteria
(According to our experts opinion)
Experts Opinion
Editors Opinion
Users Opinion
By Default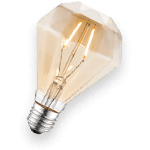 Do Push Ups On The Power Tower
Push-ups are a fantastic chest exercise to help train your pecs, triceps, and shoulders. When you use a power tower, you can take your push-ups to a whole new level by using the handles on the machine to go much deeper into the push-up.
How To Get Your Arms Larger
The power tower will help you tone and shape your triceps by doing tricep dips. Do these on the dip station so you can focus on your pec muscles. In order to do it right, you need to keep your body centered and balanced. When you lower yourself, it is important to go below the point where your elbows are.
Other Factors to Consider


Adjustability
Adjustability is important so you can use the power tower even if you are extra short or extra tall. Some of the machines have regular adjustability and others have an ability to step up if you are smaller. This versatility is really important especially if you have more than one athlete in the family who wants to use the machine.
Frequently Asked Questions
q:

How do I use the power tower to get a V shaped back?

a:

Using the pull-up bar is a great way to build up your back muscles. This bar is on every model of tower with a couple of towers having them at the top which helps in using the grips at different distances.
You can also do chin ups. Some of the towers have two handles spaced apart instead of a complete bar, either way, pull-ups are a great way to build up your back.
q:

What exactly is a power tower?

a:

A power tower lets you do all kinds of movement exercises from squats to dips. It helps you avoid excessive muscle strain or fatigue during your workout. You can try out new exercises in the comfort of your own home. It is definitely a cheaper alternative to having an ongoing gym membership.
q:

Does the tower help you to build muscle?

a:

A power tower is one of the most popular pieces of exercise equipment which let users build muscle strength with their own body weight. This is an incredible way to improve your stamina and build your strength.
q:

What body parts to dips work on?

a:

A dip is a pushing exercise which helps build up your front shoulders, triceps, and chest. You should combine them with pulling exercises to work muscles which work in opposition to those. For example, you can combine dips with pulldowns. If you want the option to do these exercises too, make sure your tower is also a dip station.
q:

What are the most popular exercises to do on a workout tower?

a:

You can do pull ups and chin ups to train your back, shoulders, and triceps. Doing push-ups is also good for the same areas. Leg and knee raise exercises help to strengthen your entire core. And of course, there are the dips which are probably the most popular.