Best Strongman Log and Axle Reviews 2023
last updated:
Jan 07, 2021
Having your own log and axle bar will allow you to take your strongman training to the next level. You will be giving your body the opportunity to get comfortable with the actual equipment that you're going to be facing in competition.
In this article, we will focus in on best brands on the market. We have done some research to bring you a list of our seven top picks.
This is the best product on our list that is currently in stock: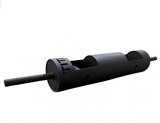 Titan 10" Log Bar
Why is it better?
All steel construction
Has knurled handles
Fully welded seams and end caps
Fits competition plates
20
Researched Sources
12k
Reviews Considered
30
Hours Researching
14
Products Evaluated
Features
Comfort
Effectiveness
Durability
Materials
By Default
7 Best Strongman Log and Axle Sets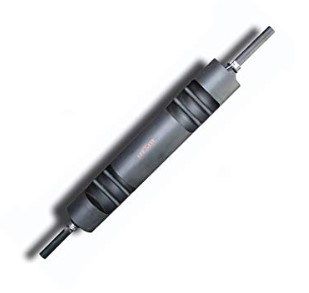 Weighs 70.4 pounds
77.5 inches long
Easy on wrists and shoulders
9-inch diameter
A little on the light-duty side
The CFF Dual Handle Log is an effective tool for your intense workout and will help you get ready for competition. It weighs a little over 70 pounds so you have to be up for the challenge. This log is almost 6.5 feet long and about 9 inches in diameter. This is a good tool for medium curling.
Read more
The CFF Dual Handle Log is a must for pressing during a strongman workout. The inverted grip along with the width makes it easy on your shoulders and wrists. It can be a bit safer to use over one of the standard barbells. This log is the perfect weight for starting out when you want to do log lifts.
The Strongman log is perfect for anyone training as a Strongman, wrestler, football player or any sport with lifting which requires you to be in top shape and have brute strength. Use this log to get bigger, faster, and stronger. Challenge yourself to take these on a walk around the block. It will come in handy for Strongmen and Crossfit training.
2

. OneFitWonder Axle Fat Bar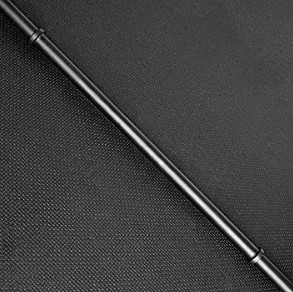 No knurling on the bar
7 foot long
Black powder finish
Weighs 44 pounds
The OneFitWonder Axle is a true fat bar. There is no knurling on it. This bar weighs about 44 pounds, is 7 feet long and has a 2-inch diameter. The standard Olympic collars will fit on this bar if you need them. It also features a black powder coat matte finish. This bar is one solid piece. The collars will not rotate.
Read more
The OneFitWonder axle bar is a true fat bar that weighs in at 44 pounds. This is in contrast to many axle bars which are hollow and only come in at around 20-25 pounds. It is covered with a black powder coat, has a 2-inch diameter, and is 7 foot in length. You will not be able to use standard collars with this bar. Fortunately, however, it comes with its own lockjaw collars which do a great job of securing the weights in place.
The bar is made in China, but do not think that it is made of inferior quality. This axle bar is solid and true. Unlike some models, the paint will not easily chip off and the black powder finish is attractive.
The Onefit Wonder axle bar is one of the few axle bars you will find that weighs in at a conventional Olympic bar weight. Being a true fat bar, it doesn't feature any knurling, which makes it more comfortable to grip and rest on your skin. This bar has an impressive price, which makes it our top-rated budget axle bar and second quality bar overall.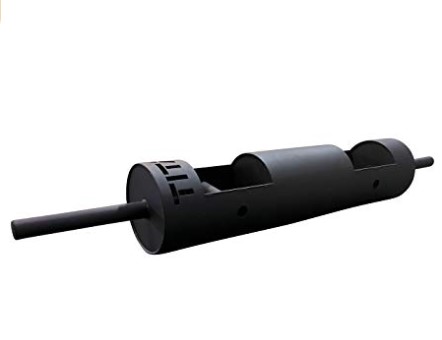 All steel construction
Has knurled handles
Fully welded seams and end caps
Fits competition plates
The diameter is a little small
The Titan Strongman Log will fit your competition plates. It has end caps that are welded, as well as knurled handles. This is a heavy-duty training bar made of solid steel construction. There are hand grips in a neutral position at 26" on center. The seams are welded to give you a great finish and fit. The bar like this is a staple for your Strongman training.
Read more
The Log Bar is a centerpiece for Strongman training for competitions. This bar has a 10-inch diameter barrel that has loadable sleeves and gives plenty of room for bumper plates. The neutral grips for your hands are seated into the log comfortably. The cutout is plenty wide enough for arms of all sizes.
There is a neutral grip to lower stress on your shoulders while you press. so your training will not bring pain. The powder coating is resistant to scratching, scuffing or rust. This log bar is made of high-quality steel and will give you long-lasting fitness results. The Titan Log Bar gives you an essential piece of equipment at a price you can afford.
It features 14.25-inch loadable sleeves at both ends of the bar. It will fit competition plates. It has welded seams and a staple for Strongman training.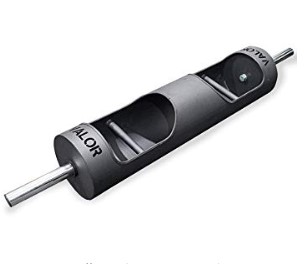 Has a removable sleeve
Made of 14 gauge steel
Has rubber edges for comfort
Black powder coated
Strongman practices skills in traditional endurance, power, and strength exercises. One of the more staple pieces of equipment is the log. Valor Fitness OB-Log is the perfect tool to build your abilities. You can use this to utilize your legs, back, posterior chain, and shoulders to progress the log to an overhead position. It is made of hollow, 14 gauge steel and finished with a durable powder coating.
Read more
This log is a heavy-duty model, made of 14 gauge steel and textured with black powder coating. It is about 6 feet long. It has a neutral grip which will help lower the stress on your wrists and shoulders for all your pressing movements.
You can use this tool to test your strength. Each muscle is utilized during the movement as your log moves from the ground to over your head. It comes with a removable sleeve so you can use just the log.
The openings for your hands are wide and have rubber edges which are smooth so it will be comfortable on your hands while you are lifting.
5

. Titan 84" Axle Barbell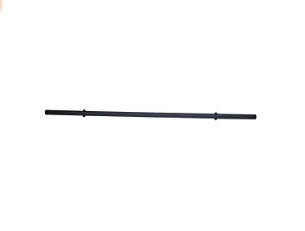 1.9-inch grip
Weighs 30 pounds
7 foot long
Black powder coating
Not durable enough for dropping
The Titan Axle Barbell is a perfect substitute for your standard Olympic barbell. The 1.9-inch fat grip will help you develop your grip strength and wrist control. This axle will help make your lifts more challenging than using just a standard bar. It is 7 feet long in total with a loadable sleeve length.
Read more
The Titan Axle Barbell will let you keep the same lifting regimen you are used to and change your bar to get even better results in the gym.
The 1.9-inch diameter fat grip on this axle will tax your grip strength and work your forearms while you are still able to work on your common muscle groups during your exercise routine.
This axle is a perfect substitute for your standard Olympic barbell. It has a fat grip which will help you build wrist control and grip strength. It will give you more challenge in your lifts. This axle is 7 foot long with about a foot and a half of loadable sleeve length. The weight capacity is 662 pounds.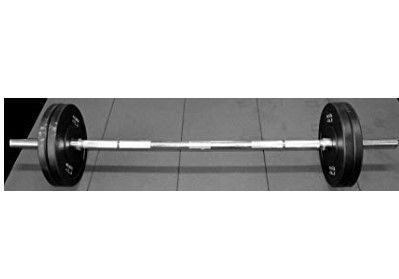 The bar is 7 foot long
1.92-inch grip diameter
Weighs 38 pounds
660-pound weight capacity
The included collars are not high quality
The CFF Fat Bar is a standard 7 feet long. The bar is 1.92 inches in diameter so you can strengthen your grip, forearms and wrist action while you are working out. It weighs 38 pounds and has a weight capacity of 600 pounds.
Read more
The CFF fat bar will add a new dimension to your lift routine. You will be able to work on improving your power and handgrip with its extra-thick handle. The fat bar actually helps enhance the movements that rely on overall grip strength. The thick grip forces focus on stabilizing your core while you are doing overhead movements.
This axle is 7 feet long. The grip diameter is 1.92 inches which will help you build grip strength. It weighs 38 pounds with the collars and will handle the standard Olympic plates and the collars. There are even collars included with the bar. The weight capacity is 600 pounds.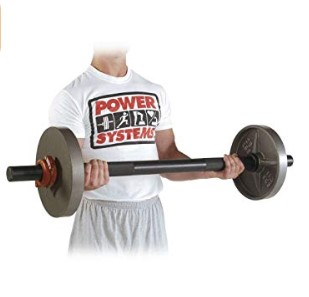 Shorter at 4 feet long
Thick non-slip hand grips
Made of 3-inch tubular steel with knurled grips
2-inch fixed sleeves
The Power Systems Fat Bar is shorter than the others on the list at around 4 feet in length. It is the perfect length to use as a curling bar. It has a good grip width. It is well machined and has quality knurling. It has metal end caps which are pinned into place.
Read more
The Power Systems Fat Bar has a thick grip which will target your hands, forearms, and wrists to help develop arm strength. This is a shorter bar than most on the list at only about four feet long.
This is a durable bar made of 3-inch tubular steel. It has knurled grips and fixed sleeves. It also has non-slip thick hand grips. This will enhance your weight training for agility, speed, strength, power, and all other athletic, fitness, or cross-training.
Criteria Used for Evaluation

Features
When you are getting ready for an upcoming strongman competition, it is smart to train with the same equipment you know you will be using in the competition. Training with a barbell would never get you ready for those activities like lifting a huge rock, carrying a yoke, or hoisting a log over your head.
The logs on the list are just like the ones in competition. They are made of sturdy steel to provide good weight and have non-slip grip handles built into the log. Some of them have attached handles or handles which are removable so you can add weight. Some come with collars as well so if you add plates you can keep them in place.
We have also included Strongman axles. An axle is a lifting bar with a bigger diameter than a standard barbell. Most bars are one inch in diameter, but the strongman axle bar is usually about two inches diameter.
These axle bars give you added benefits while you are lifting. You can develop much stronger grip strength, build up your forearms, and strengthen your wrists.
Most of the bars are powder-coated or chrome-plated to make them much more durable.

Comfort
Comfort is not the first thing which comes to mind when you think of anything to do with a Strongman competition. These logs and axles do have a couple of comfort features.
The logs have handles which are built into the inside of the log. They need to be at an angle which will properly get your position for the lift and keep your hands comfortable at the same time. Most of them have smooth rubber edges to protect your skin.
Many of the bars have knurling which makes them easier to grip which is much more comfortable when you are dealing with a large amount of weight lifting.

Effectiveness
The Strongman log and the axle fat bars are both designed to accomplish the same thing. They help you to prepare for Strongman competition. You can practice your technique in the comfort of your own gym.
To be effective, you should be able to work on your endurance level as well as power and strength. You can use these tools to develop your form so you are ready for competition.
The axle is great for adding a new level of challenge to your lifting workout. You will also increase your grip strength, develop your forearms, and strengthen your wrists. All of this will come in handy when you are going for competition.

Durability
When it comes to durability, this equipment is durable by nature but there are a few things to keep an eye out for. They need to be made of steel with neat solid welds. They cannot feel flimsy in any way.
The bars should have some sort of protective shell. Some of them have powder coating while other parts have chrome plating. Some of them also have metal end caps.

Materials
Top qualities are a must for these products. In your research, you will probably find some of the Strongman logs which are made of wood like ash or oak. The pieces on our list are made of solid steel or steel tubing.
Some of the bars have metal end caps and pins to keep them in place. They also have welds. Most of them are covered with black powder coating to help protect them and some of them have chrome.
Expert Interviews & Opinions
Most Important Criteria
(According to our experts opinion)
Experts Opinion
Editors Opinion
Users Opinion
By Default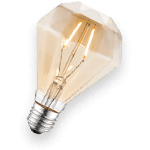 Train Like A Strongman
The most important part of strongman is being strong. When you are training for the Strongman competition, you want to focus your efforts on the squat, deadlift, and overhead press. Be sure to use weighted holds and carries to build your core strength. Your assistance work can focus around curls, cleans, rows, abs, and working on your grip.
Keep Your Clean Clean
If you do your lift and are not in the proper position, you are going to lose power and lift less weight. To improve your big log press, start with your clean. If you have an efficient clean, you will be in the best position to complete your maximum lift.
Other Factors to Consider

Ease of Use
You want a Strongman log or axle which is easy to use. Most of these have nice sized handles which are textured so you can easily keep your grip during your lift. It is nice too if you have one which has sleeves you can remove or work with easily and use them to add weight and build up your workout.
Frequently Asked Questions
q:

What is log press?

a:

A log press is an event in the strongman competition. Most of the other events are activities athletes use in the gym or for general conditioning, but the log press is pretty exclusive to the strongman competition. The idea of this contest is easy. The idea is to pick up the log off the floor and lift it over your head.
q:

What muscles do you work during a log press?

a:

A huge amount of your muscles are used during this activity. During the clean, you will work your quadriceps, glutes, and hamstrings. During the press, you are working your triceps, chest, and shoulders. Then the entire lift also works your lower back, abs, traps, biceps, and so many more.
q:

What is an axle press?

a:

The axle press is very similar to an Olympic lift with the clean and jerk. In the strongman competition, the idea is to lift it from the floor to over your head.
q:

Can I just train in the gym for Strongman?

a:

No, not really. You would think so when you are watching the strongman competition, it is easy to think you are just seeing basic gym moves that replace the traditional barbell with a different object, such as a log. It really does not work that way though. You need to train with the same equipment you are going to compete with.
q:

Is Strongman training the same as power training?

a:

Strongman training is actually an effective complement to your power training. The methods increase the quality of your strength, endurance, and power training. The strongman log is just fantastic for strength and power training. This log has an inverted grip and wider width which makes the workout easier on the wrists and shoulders.
Subscribe to our newsletter