Best Strongman Grip Strength Equipment Reviews 2023
last updated:
Jan 07, 2021
The World's Strongest Man competition, which airs in the US during summer months, is quite a fun spectacle. Competitors load truck beds by hauling heavy objects a long distance, as well as placing round stones on platforms. The stones, called Atlas Stones, can weigh as much as 350 pounds.
The classic Strongest Man event is the vehicle pull. It's inspiring, somehow, to watch giant men race each other with a panel truck attached to a rope around their waist.
While most of us can't dream of competing in the event, some of our readers are powerlifters who work the same muscle groups that give each World's Strongest Man his advantage. One big factor is grip strength. Being able to lift and carry a car body won't get you anywhere if you keep dropping it. We broke down 10 of the best grip enhancers for those interested.
In a Hurry? The test winner after 20 hours of research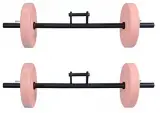 Titan Farmers Walk Handles
Why is it better?
Powder coated for durability
Capacity of up to 500 pounds each
Wide handle will fit almost anyone
60 inches long-weights won't keep you from getting a full stride or bang on your legs
30
Researched Sources
11793
Reviews Considered
40
Hours Researching
10
Products Evaluated
Application
Capacity
Durability
Effectiveness
Materials
By Default
Best 10 Strongman Grip Strength Equipment
1

. Titan Farmers Walk Handles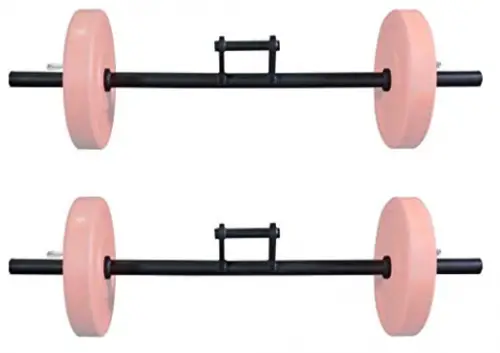 Powder coated for durability
Capacity of up to 500 pounds each
Wide handle will fit almost anyone
60 inches long-weights won't keep you from getting a full stride or bang on your legs
Powder coating may get in the way of loading weights
One of the core motions of many strongman events is the farmer's carry or farmer's walk. The athlete walks a certain distance while carrying a heavyweight in each hand. The name comes from how farmers carry bales of hay.
Read more
As you can imagine, the farmer's carry works almost every major muscle group, without subjecting you to a complicated form. You can start at any weight that you're comfortable with. Grip will always be a factor, as the muscles in your forearms, wrists, and fingers will want to give out long before those in your back and calves. We'll talk more about the history and target muscles of the farmer's carry in our FAQ section.
The Titan handles are 60 inches long and weigh around 20 pounds each. Beginners can start with the handles empty, then load with Olympic plates to add progressive resistance. They have a handle welded in a frame to the bar, so these bars are not meant to be used for ordinary squats, military presses, bench presses, or other standard barbell exercises.
The handles are about 5 inches long, big enough for most hands to fit. The bars are sold in pairs. They are powder coated for durability and corrosion resistance. Each bar can support up to 500 pounds, far higher than most of our readers will ever need. Customer reviews are positive, with many noting the value at a decent price point.
2

. Spud Traveling Farmer's Walk Handles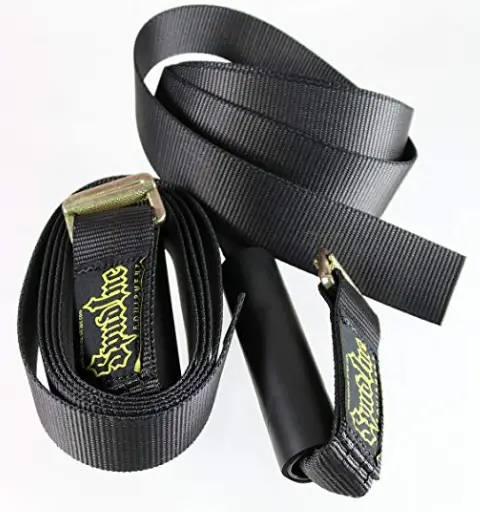 Almost unlimited weight capacity
Suitable for users of all different heights
Steel handle won't bend or crush
Rubber coating on handle
Straps fit in most gym bags
Learning curve with loading, adjusting, walking
This is a different method of carrying plates for a farmers walk, using straps instead of metal to let you hold onto your Olympic bumper plates as you walk.
Read more
The capacity is not specified. Titan says the straps will handle virtually any weight.
The straps come in pairs. The price is lower than the Titan handles, but not substantially lower. The main advantage of straps over bars seems to be that the straps are more portable.
When the pair of straps arrive after order, you get two straps, each eight inches long, with a padded steel core handle on each. The rubber coating will be easier on hands than the bar handles. The straps also have sliding buckles, which make them height adjustable and also hold the weight plate in place. This means the weight will hang free without swinging around and bumping into your legs.
Reviewers indicate there is a learning curve. It will take a few tries to properly install and adjust the weight. You will also learn to walk so that the weight stays mostly immobile, which may be difficult but which will enforce good form so you aren't risking injury.
3

. CFF Fit Cannonball Grip Trainers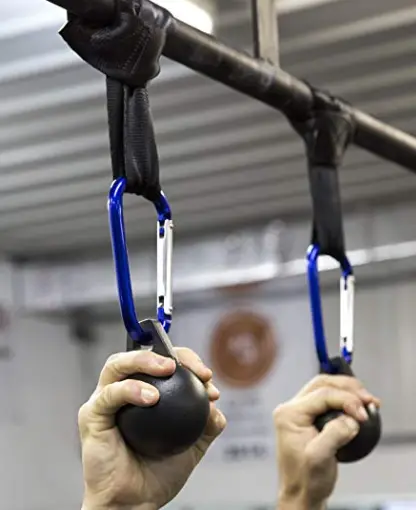 Made of cast iron to last a long time
Verstaile tool, lets you do a lot of different things all while building your grip
1000 pound capacity
Straps are made of nylon for durability, easy care
Balls are not easy to hold onto at first-designed for a challenge
There are two kinds of grip in your fingers and hands, and this piece of portable equipment will train both of them while also helping you get stronger.
Read more
Those two kinds of grip include:
Crush grip, the strength of closing your fingers in your palm. Think about making a tight fist.
Pinch grip, the grip you form by squeezing your thumb and any finger or fingers together.
To use the cannonballs, you attach the balls to carabiners using the kettlebell style handle molded into the round ball. The carabiners then attach to the tough synthetic straps. The straps can then connect to a pull-up bar, barbell, or ceiling hook for hanging by your hands. The best barbell exercise, with the cannonballs, would be a deadlift. You can't do squats or bench presses with these.
The cannonballs are made of solid cast iron. They are also suitable for farmers walks, though we suggest lightweight at first until you get used to a different grip and feel. Using the cannonballs will also strengthen your forearms and wrists.
4

. Iron Bull Strength Cannonballs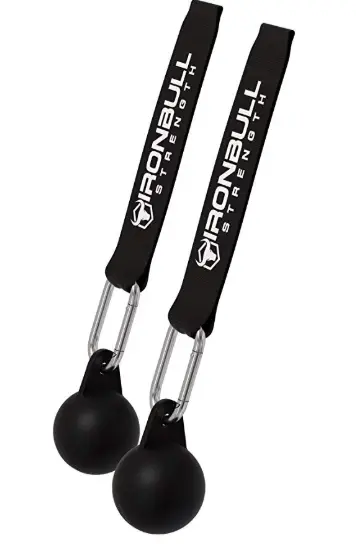 Steel balls may be smoother, easier to grip
Easy nylon strap attachments
Reinforced eyehook where the carabiner attaches
Nylon straps are 12 inches long for plenty of applications
Check the cannonballs for any signs of rust--thanks to an alert reviewer
Like the number three CFF Fit cannonballs, this smaller and less expensive model will build both your crush grip and pinch grip.
Read more
The balls are made of steel, not cast iron, and are also powder coated to give them a polished appearance. The carabiners are smaller, and neither Amazon nor the Iron Bull site gives a weight capacity. In addition to strongman or powerlifting training, the cannonballs are great for rock climbers, Ninja Warriors, parkour buffs, and even wrestlers who need to grapple a lot.
The straps will attach to any barbell, dumbbell, pull up bar, or kettlebell. Farmer's walks are just the beginning. Actually, the number of activities you can do with these may be overwhelming at first, and you may not know what to do. If Iron Bull offers a how-to guide, wall chart, or DVD, they don't mention it on any of the seller sites.
The nylon straps on this product are simple to use, probably easier than any of the strap products we have looked at so far. You just take the bottom of the strap, where the carabiner connects, and thread it through the larger hole at the top. Then you can attach the balls to the carabiner. When you want to move to a different bar, you can quickly remove the steel balls and unthread the straps. These cannonballs are ultra-portable and you don't even have to go to a gym to have fun with them.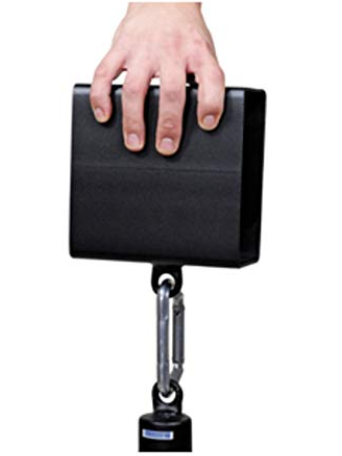 Will challenge your hands and fingers in a new way
Can use alone or attach bottom weight plates
Connecting rod is sturdy steel
Crinkle finish enhances grip a little
Will be difficult to use at first
Moving on from our cannonball products, our next two picks are simple blocks that challenge you to hold on while you perform various resistance exercises.
Read more
Pinch blocks often show up at competitions, where competitors show how much they can lift and how long they can hold on to the irregularly shaped surface. The block provides plenty of resistance by itself, but you can attach weight plates to the bottom where they hang flat. It's a completely different experience from lifting with a bar or dumbbell.
Holding on to the block means squeezing and pinching hard. Although it will take you to new heights, we imagine this tool will be hard to master at first and may even cause discouragement. The difficulty is the point. To build your grip muscles, you have to challenge them in new ways and be willing to work your way up, perhaps in small increments.
Weights attach with a carabiner connected to a long, removable steel rod. The bottom of the rod has a screw-on collar assembly to hold the weight in place. You'll do most of your reps with this block from a standing position. Once the rod is in place, the unit is not height adjustable and may present problems for taller or shorter than average users.
6

. Apollo Athletics Pinch Block Pull Up Grips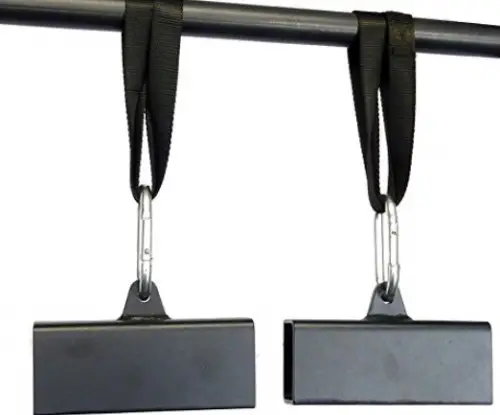 Nylon straps are long enough for most any bar
Lightweight--pair weighs 6.6 pounds
Reinforced anchor points where carabiner attaches
Thick steel tubing material for blocks
Won't have much application outside of sports requiring grip strength
This product is a pair of rectangular pinch blocks, with straps and carabiners, that you can attach to a pull-up bar for a really substantial grip and upper body strength challenge.
Read more
The product does not come with a pull-up bar, although it is usually pictured attached to one. You could use these at the gym, with a home trainer, or even outside if you can find a tree branch that's stout enough and just the right thickness. The blocks are two inches high, 3 inches long, and made of 3.5 mm steel.
The blocks are hollow and open on the ends, which looks like it will enhance grip. Even if you are a gym veteran, you will need all the help you can get just to do one pull up with these blocks. The grip surface is 6.6 inches long, so there's plenty of room for hands of all sizes. The finish is both textured and powder coated for protection and appearance.
The straps are stitched nylon and are quite durable. They are 16 inches long, folding in half to install so you get 8 inches between your hands and the bar. There's no way to shorten them, which means you'll need a pull-up bar high enough to accommodate your height plus the strap length. Each block and strap combo weighs 3.3 pounds, making these blocks easy to transport wherever you find yourself working out.
7

. Onefit Wonder Axle Fat Bar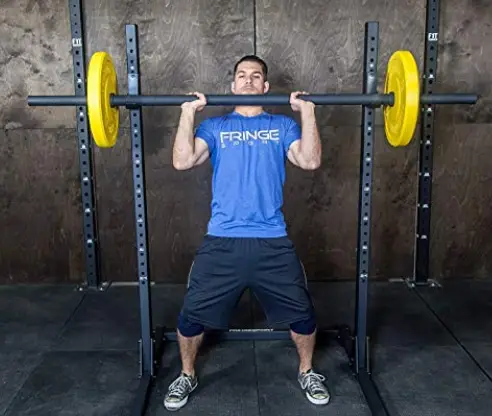 No knurling or other ease of use features
Powder coated finish
Bar weighs the same as an Olympic bar
Fits Olympic weight plates
Made from solid steel
Not suitable for regular workouts because of elbow strain
Rather than attacking your grip muscles with an oddly shaped surface, the Axle Fat Bar is an Olympic barbell with a much thicker diameter to force your hands to grip tighter during routines.
Read more
The bar has no knurling, meaning the part you hold is perfectly smooth to add to the grip difficulty. Plates load onto the ends, which are standard Olympic size. There is a round metal stop separating the standard ends from the thicker center working surface.
On Olympic bars, the collars will often rotate to aid in grip and reduce elbow strain by transferring torque. The Fat Bar doesn't do this. It is a solid piece of metal. This means it puts greater strain on your elbows and should not be used as a regular bar for all your workouts. This tool is specifically designed to enhance your grip. We even suggest using a lighter weight than your normal working weight, to avoid elbow or joint pain.
The bar weighs 44 pounds when not loaded. It is 7 feet long and will rest on any standard squat rack or bench upright. The bar is matte black, with a powder-coated finish, and made of solid steel. An important point of difference, between this and other fat bars, is the weight. Since this one weighs as much as an Olympic bar, it has a weight capacity of up to 1000 pounds. Many competing products will weigh 25 pounds or so, cutting down on their capacity and structural integrity.
8

. Titan Vice Grip Trainer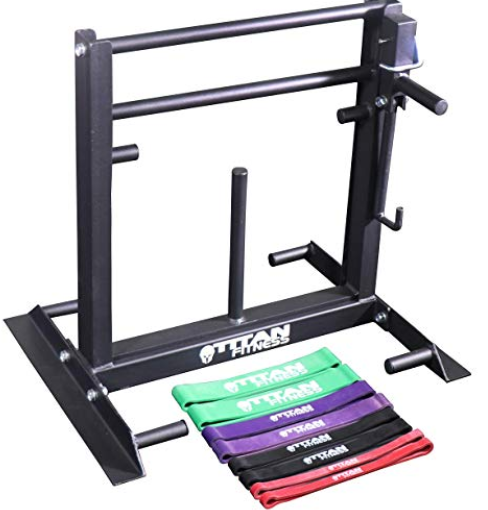 Sturdy steel frame with powder coating and bolt on connections
Optional attachment lets you strengthen one hand at a time
Small footprint, light weight
Weight bands are easy to use and not thin or flimsy
Specialized equipment, might not be for everyone; no versatility
Works your crush grip, but not your pinch grip
This unique and effective grip trainer lets you use Olympic weight plates, with extra resistance from attachable latex bands. You can work both arms at once, or use a piece called the grip crusher to isolate one hand at a time.
Read more
The latex bands are not the bungee-like resistance bands we see in a lot of compact equipment, either. They are thick and won't snap or stretch out of shape as they provide substantial added resistance time after time. Olympic plates load easily onto the pegs.
You don't need collars or spring clips, either. The plates sit on the floor, supported by the peg and the frame bottom. The bands are color-coded and go up in thickness, from the equivalent of 15 to 120 pounds of added dynamic resistance. The entire frame is just 20 by 26 inches, two feet high, and weighs 33 pounds. It seems a bit oddly shaped to take anywhere, but it could work in a hotel room, on an extended trip. Since it's a solid metal frame, it does not fold for transport or storage.
The frame is black, with a powder-coated finish. Customer reviews are favorable. The frame isn't for everyone--there are other ways to work your wrists without all the bending over. If you have a short stand, stool, or even an aerobic step, you can lift the Vice Grip Trainer off the ground without losing any effectiveness, although it will affect your range of motion.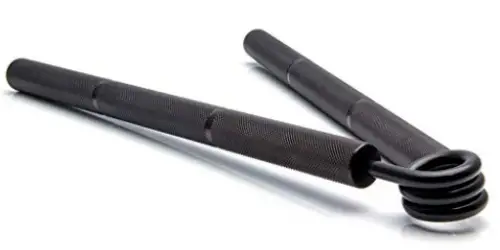 Portable, lightweight, simple to use
Long lasting steel construction
No internal parts to break down
Knurled grips for more comfort, security
Won't improve your grip to the extent that weights/bodyweight with blocks will
Our last two products are more for everyday users than for powerlifters or strongman competitors. They will still give you an effective forearm and wrist workout while building your grip beyond what you'd get from a straightforward dumbbell or other resistance training.
Read more
First up is the Sure Grip Trainer, by TRS. It looks like a pair of pliers, or maybe a nutcracker. There are units like it at every department store, and usually at fitness equipment stores which stock slightly beefier versions. This one is more durable, effective, and hard to keep closed than any foam padded handle one we have seen.
The durability comes from the solid steel construction. With minimal care and protection from outside weather, the Sure Grip will last you forever. Handles are knurled, with a diameter thin enough to fit in most hands. The knurling doesn't provide much comfort but does help ensure your hands won't slip. The handles are 11 and three-quarter inches long. They are longer than the department store models, meaning a bigger fulcrum for more resistance and more of a challenge.
There are grooves on the handle which you can use to make sure you are working the sets of muscles you want. Holding a different spot, giving yourself a wider or narrower grip as needed, helps work out all the small muscle groups in your hands and wrists. Overall, the Sure Grip Trainer is 20% bigger than most competing units. This trainer costs more than average, but it is worth the price to have something that will keep challenging you without weakening over time.
There are no internal springs or similar mechanisms, either. Springs can wear or loosen over time. Instead, resistance comes from a solid piece of coiled steel at the top, where the handles meet. It is just flexible enough to let you squeeze the handles together, without ever losing shape or effectiveness.
10

. GD Iron Grip Strengthener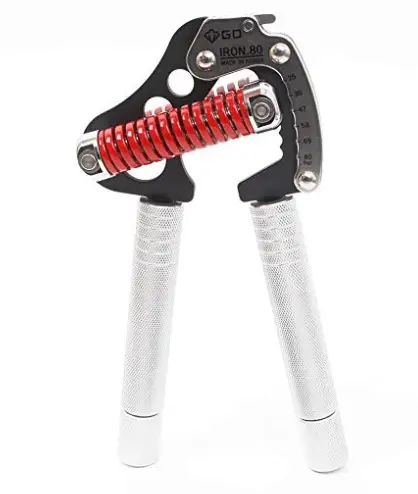 Suitable for people of all ages and fitness levels
Quiet, unobtrusive operation
Uses a compressive motion rather than stretching a spring
Easy to adjust resistance
Handle may cause blisters-wear gloves or moisturize hands just after use
We believe strength and fitness are for everyone, so, to round out our buying guide, here is a grip trainer designed for seniors.
Read more
The main point of difference with the Iron Grip is its adjustability. This is something we have not seen on other similar products. Resistance adjusts from 55 to 154 pounds. While 55 pounds sounds like a lot, the rules of physics mean that most beginners will be able to pull and squeeze at the lowest setting. This is a great tool for recovering from or living with a variety of chronic conditions.
In addition, you build up resistance by squeezing the brightly colored red steel spring situated between the jaws. Lower end units actually work by stretching the spring, which can lead to more wear and tear and can cause the spring to lose its shape over time. And since it's adjustable, you can save money by not having to buy up to six different grippers, with one resistance setting each.
Finally, the design and high-end parts of the Iron Grip mean it is completely silent during operation. You can use it at work, on the train, in a library, or any other place where you need a quick energizing workout or to give your hands something to do.
Criteria Used for Evaluation

Application
Most strongman equipment has a pretty specific purpose.
For this buying guide, we focused on gear that will build your grip. Most of it has the dual purpose of making you stronger. The resistance can come from bodyweight or from weight plates. But the main goal is always to develop the fine muscles in your hands and wrists responsible for grabbing and carrying irregularly shaped heavy objects. As you move down our reviews, you see that the last few don't provide a lot of additional resistance. They meet the grip dimension, and that is their application, but they do not have much application for anything else we were looking at. The Sure Grip Trainer, for example, will make you stronger but won't help you lift much weight.

Capacity
The weight bearing equipment in this buying guide is all rated to 500 pounds or more.
The cannonballs, at first glance, don't look like they can support that much weight. But you can trust your body weight, or weight plates for farmers walks, to most of the equipment on this list. Without those high capacities, the grip equipment wouldn't have much use for powerlifters or strongman competitors. And although some of these units can handle 1000 pounds, you don't have to lift on that level to get benefits from any of the equipment.

Durability
You can trust our top ten picks to support your weight and maintain their strength over time.
More than many other sports, strongman equipment gets treated harshly. When you see someone doing deadlifts or overhead presses, they will often drop or slam the weight on the ground. It is the attitude of the sport. If the equipment isn't ready for that, it can sustain damage.
Another reason the equipment has to be durable is exhaustion. If you watch any strongman event on TV, you will see even the top competitors lose their grip on heavy objects. It is unavoidable as these events test the limits of human strength. You may find yourself dropping a pinch block, even if you don't ever approach the levels of the exertion that these athletes do. We want to make sure this equipment can stand up to wear and tear beyond what is normal for gym equipment.

Effectiveness
The tools on our list will all effectively strengthen your grip if you use them consistently.
Some, of course, are more effective than others. The grip trainers at the end won't give you "Google Map" forearms, but that isn't really what they are for. They are designed to help you keep up your strength, and even get stronger, during times when you don't have access to a gym or to larger equipment.
Just because something is effective, too, doesn't mean it is easy to use. The steel beam pinch blocks make it very difficult for even a fit person to do a pull-up. The difficulty in performing the exercise actually makes the equipment more effective, if you can stick with it and push yourself to do the exercises.

Materials
The main component across all our reviews is steel.
Some of the equipment is made of iron, too. There are also nylon straps. There aren't any plastic or rubber parts in this buying guide unless you count the resistance bands for the Titan Vice Grip Trainer. Those are not designed for the kind of stress, impact, and harsh use that most of the tools here are. We had to look for products that were specifically designed for strongman competitors or hobbyists, because anything else may not have the material strength you need to develop these specialized muscle groups.
Expert Interviews & Opinions
Most Important Criteria
(According to our experts opinion)
Experts Opinion
Editors Opinion
Users Opinion
By Default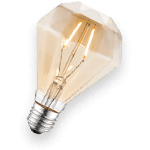 World's Strongest on a Budget
What happens if you want to build strength similar to how the World's Strongest Men do, but you can't afford cannonballs, pinch blocks, farmer's walk handles, or a Vice Grip trainer?
Don't worry. There are alternatives, and we are here to help. If you can afford a gym membership, you can afford to build the body you want. You can always purchase the specialized equipment later after you save up for it.
Farmers walk. Although we can't stop praising the functional benefits of this exercise, it's still just walking with weights. You can grab a 10, 20, 30 or 40-pound dumbbell, or more if you feel comfortable, in each hand. Let them hang at the ends of your arms and just walk around the gym. Most gyms have padded or rubberized floors, so you definitely want to stay in those areas as you walk. For added resistance, try stepping up onto an aerobic step or utility bench with the dumbbells in your hands.
Forearm strength. You can make your own wrist and grip developer by tying a length of thick twine or rope through the center of a weight plate. Then tie the other end of the rope around a wooden dowel. You can practice pulling the weight plate all the way up to the handle by using your forearms. Try wrapping the rope all the way around the handle. It's harder than you might think, even without a lot of weight on the rope.
A tire! No, we don't mean a massive tractor tire. You may have to bend over, but you can get some mileage out of flipping, bouncing, or attempting to throw an old car tire. Just be careful, because picking the tire up high enough to slam it (you can use it as a slam ball, too) will hurt your back if you don't engage your legs as you lift.
When Simple is Better
One of the things we love about the World's Strongest Man event is the emphasis on functional fitness. No, most people will never have to tow a car by hand or carry an Atlas Stone a hundred feet. But we all run into situations where we need to bend down and pick up a load, or do a standing deadlift (think about moving furniture), or respond to an emergency. Training like a strongman will help you face these situations, while also helping you lift more during your non-sport specific workouts. Also, grip strength lets you open every jar, every time.
That's why we suggest certain classic barbell routines for strongman-like muscle development. Doing bent over rows could prepare you to lift an Atlas Stone, should you ever have to. Deadlifts build strength and power so effectively that we think everyone should do them, whether deadlifting a car is in your future or now. Squats are one of the best functional exercises ever because they work so many muscle groups and also emulate the squatting position that humans have replicated for thousands of years. Finally, even if you can't overhead press a fifty-gallon keg, you can lift a dumbbell over your head and get greater arm strength while recruiting your trunk muscles, too.
Other Factors to Consider

Size
When we think of strongman equipment, we may think of large, bulky objects. But we found in our research that a lot of the equipment can act as a platform for serious lifting without taking up a lot of space. Both cannonballs we looked at are lightweight and can fit in a bag. The same is true for the pinch blocks, and the Spud Handles let you farmers walk as much weight as you'd like, stowing away easily when you finish using them. While we didn't prioritize lightweight and portable equipment, we are glad we found some to suit your needs. We think an outdoor workout with the pinch blocks or even the Titan handles can be a lot of fun and a nice change of scenery.

Value
We'd be comfortable paying close to a hundred dollars for something like the Sure Grip Trainer. It is simple, effective, and has too few moving parts to have a breakdown. The cannonballs and straps, too, are worth the money because they open up so many new exercises for you. We always try to save you money and help prevent you from overspending, but we also don't base the value of an item solely on how much it costs.
Frequently Asked Questions
q:

So, is there a World's Strongest Woman?

a:

Yes, there is. It began in 1997 and has been held ever since, missing a few years along the way. The name has changed from World's Strongest Woman to World Strongwoman Championships, to World's Strongest Lady. In 2012 and 2013, the event was called the United Strongmen Women's World Championships. Finally, in 2016, the event returned to its original name. For the past two years, the winner was Donna Moore of the UK.

In addition, strongwomen were a part of circuses and vaudeville shows going back to the early 20th century. They performed feats of strength alongside the men or in their own parts of the shows.
q:

How can I develop better grip for all around fitness, even if I'm not interested in powerlifting?

a:

For general fitness enthusiasts, we feel a grip trainer, similar to our last two picks, is simple and effective. You can also try our DIY wrist roller, which we described in our Professional Opinions section. Just lifting heavier weight, if you lift, can also give you a better grip.

There are other grip enhancers, for the general user, that resemble rubber or plastic donuts. They come in various resistances, and you can hold them in your palm and squeeze to build strength. We chose not to review any of these products because we wanted the focus more on intense grip training. But the donut devices will help anyone with basic grip and can give you more confidence when you do pull-ups or other grip-centered exercises.
q:

What muscles does the farmers carry work out?

a:

The farmers walk will exercise the deltoids and trapezius muscles in your upper back and shoulders. They are very helpful for your biceps and triceps, even though you won't be expanding and contract the muscles with curl or rowing movements. Your forearms will get a big challenge because the forearms are responsible for keeping your hands closed around the straps or handles.

All your leg muscles--glutes, hams, calves, quads, and even your hip adductors and abductors--will get a lot of work as they propel you forward. Finally, the farmer's walk will require all your trunk and core muscles to keep you upright. Be sure to stand up straight, keeping your spine neutral, so you don't risk hurting your lower back.

Finally, we can't stress enough that you should only lift as much weight as you can handle when you do the farmers carry. Because so many of your muscle groups are engaged, and because there is no rest from holding the weight until you put it down, you are more susceptible to injury than usual.
q:

What different things can I do with the cannonball grips?

a:

You can do pull-ups by attaching the straps to a bar. You can also do farmer's walks by attaching weight plates, and you can do standing rows or many different dumbbell exercises with them.
q:

What's the difference between World's Strongest Man and Official Strongman?

a:

The World's Strongest Man is a competition that has taken place every year since 1977. It attracts a wide international audience and many spectators from around the world.

Official Strongman is a smaller competition, with events modeled on the World' Strongest Man, that anyone can enter. There is an online qualifier that requires you to deadlift, max press, and front carries certain minimum amounts of weight to qualify as a competitor.
Subscribe to our newsletter