Best Strongman Grip Strength Equipment Reviews 2021
last updated:
Jan 07, 2021
The World's Strongest Man competition, which airs in the US during summer months, is quite a fun spectacle. Competitors load truck beds by hauling heavy objects a long distance, as well as placing round stones on platforms. The stones, called Atlas Stones, can weigh as much as 350 pounds.
The classic Strongest Man event is the vehicle pull. It's inspiring, somehow, to watch giant men race each other with a panel truck attached to a rope around their waist.
While most of us can't dream of competing in the event, some of our readers are powerlifters who work the same muscle groups that give each World's Strongest Man his advantage. One big factor is grip strength. Being able to lift and carry a car body won't get you anywhere if you keep dropping it. We broke down 10 of the best grip enhancers for those interested.
In a Hurry? The test winner after 20 hours of research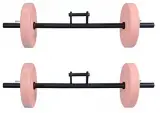 Titan Farmers Walk Handles
Why is it better?
Powder coated for durability
Capacity of up to 500 pounds each
Wide handle will fit almost anyone
60 inches long-weights won't keep you from getting a full stride or bang on your legs
In a
Hurry? Editors choice: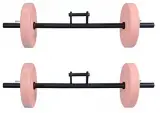 Test Winner: Titan Farmers Walk Handles

30
Researched Sources
11793
Reviews Considered
40
Hours Researching
10
Products Evaluated
Application
Capacity
Durability
Effectiveness
Materials
By Default
Best 10 Strongman Grip Strength Equipment
Criteria Used for Evaluation

Application
Most strongman equipment has a pretty specific purpose.
For this buying guide, we focused on gear that will build your grip. Most of it has the dual purpose of making you stronger. The resistance can come from bodyweight or from weight plates. But the main goal is always to develop the fine muscles in your hands and wrists responsible for grabbing and carrying irregularly shaped heavy objects. As you move down our reviews, you see that the last few don't provide a lot of additional resistance. They meet the grip dimension, and that is their application, but they do not have much application for anything else we were looking at. The Sure Grip Trainer, for example, will make you stronger but won't help you lift much weight.

Capacity
The weight bearing equipment in this buying guide is all rated to 500 pounds or more.
The cannonballs, at first glance, don't look like they can support that much weight. But you can trust your body weight, or weight plates for farmers walks, to most of the equipment on this list. Without those high capacities, the grip equipment wouldn't have much use for powerlifters or strongman competitors. And although some of these units can handle 1000 pounds, you don't have to lift on that level to get benefits from any of the equipment.

Durability
You can trust our top ten picks to support your weight and maintain their strength over time.
More than many other sports, strongman equipment gets treated harshly. When you see someone doing deadlifts or overhead presses, they will often drop or slam the weight on the ground. It is the attitude of the sport. If the equipment isn't ready for that, it can sustain damage.
Another reason the equipment has to be durable is exhaustion. If you watch any strongman event on TV, you will see even the top competitors lose their grip on heavy objects. It is unavoidable as these events test the limits of human strength. You may find yourself dropping a pinch block, even if you don't ever approach the levels of the exertion that these athletes do. We want to make sure this equipment can stand up to wear and tear beyond what is normal for gym equipment.

Effectiveness
The tools on our list will all effectively strengthen your grip if you use them consistently.
Some, of course, are more effective than others. The grip trainers at the end won't give you "Google Map" forearms, but that isn't really what they are for. They are designed to help you keep up your strength, and even get stronger, during times when you don't have access to a gym or to larger equipment.
Just because something is effective, too, doesn't mean it is easy to use. The steel beam pinch blocks make it very difficult for even a fit person to do a pull-up. The difficulty in performing the exercise actually makes the equipment more effective, if you can stick with it and push yourself to do the exercises.

Materials
The main component across all our reviews is steel.
Some of the equipment is made of iron, too. There are also nylon straps. There aren't any plastic or rubber parts in this buying guide unless you count the resistance bands for the Titan Vice Grip Trainer. Those are not designed for the kind of stress, impact, and harsh use that most of the tools here are. We had to look for products that were specifically designed for strongman competitors or hobbyists, because anything else may not have the material strength you need to develop these specialized muscle groups.
Expert Interviews & Opinions
Most Important Criteria
(According to our experts opinion)
Experts Opinion
Editors Opinion
Users Opinion
By Default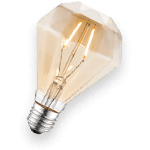 World's Strongest on a Budget
What happens if you want to build strength similar to how the World's Strongest Men do, but you can't afford cannonballs, pinch blocks, farmer's walk handles, or a Vice Grip trainer?
Don't worry. There are alternatives, and we are here to help. If you can afford a gym membership, you can afford to build the body you want. You can always purchase the specialized equipment later after you save up for it.
Farmers walk. Although we can't stop praising the functional benefits of this exercise, it's still just walking with weights. You can grab a 10, 20, 30 or 40-pound dumbbell, or more if you feel comfortable, in each hand. Let them hang at the ends of your arms and just walk around the gym. Most gyms have padded or rubberized floors, so you definitely want to stay in those areas as you walk. For added resistance, try stepping up onto an aerobic step or utility bench with the dumbbells in your hands.
Forearm strength. You can make your own wrist and grip developer by tying a length of thick twine or rope through the center of a weight plate. Then tie the other end of the rope around a wooden dowel. You can practice pulling the weight plate all the way up to the handle by using your forearms. Try wrapping the rope all the way around the handle. It's harder than you might think, even without a lot of weight on the rope.
A tire! No, we don't mean a massive tractor tire. You may have to bend over, but you can get some mileage out of flipping, bouncing, or attempting to throw an old car tire. Just be careful, because picking the tire up high enough to slam it (you can use it as a slam ball, too) will hurt your back if you don't engage your legs as you lift.
When Simple is Better
One of the things we love about the World's Strongest Man event is the emphasis on functional fitness. No, most people will never have to tow a car by hand or carry an Atlas Stone a hundred feet. But we all run into situations where we need to bend down and pick up a load, or do a standing deadlift (think about moving furniture), or respond to an emergency. Training like a strongman will help you face these situations, while also helping you lift more during your non-sport specific workouts. Also, grip strength lets you open every jar, every time.
That's why we suggest certain classic barbell routines for strongman-like muscle development. Doing bent over rows could prepare you to lift an Atlas Stone, should you ever have to. Deadlifts build strength and power so effectively that we think everyone should do them, whether deadlifting a car is in your future or now. Squats are one of the best functional exercises ever because they work so many muscle groups and also emulate the squatting position that humans have replicated for thousands of years. Finally, even if you can't overhead press a fifty-gallon keg, you can lift a dumbbell over your head and get greater arm strength while recruiting your trunk muscles, too.
Other Factors to Consider

Size
When we think of strongman equipment, we may think of large, bulky objects. But we found in our research that a lot of the equipment can act as a platform for serious lifting without taking up a lot of space. Both cannonballs we looked at are lightweight and can fit in a bag. The same is true for the pinch blocks, and the Spud Handles let you farmers walk as much weight as you'd like, stowing away easily when you finish using them. While we didn't prioritize lightweight and portable equipment, we are glad we found some to suit your needs. We think an outdoor workout with the pinch blocks or even the Titan handles can be a lot of fun and a nice change of scenery.

Value
We'd be comfortable paying close to a hundred dollars for something like the Sure Grip Trainer. It is simple, effective, and has too few moving parts to have a breakdown. The cannonballs and straps, too, are worth the money because they open up so many new exercises for you. We always try to save you money and help prevent you from overspending, but we also don't base the value of an item solely on how much it costs.
Frequently Asked Questions
q:

So, is there a World's Strongest Woman?

a:

Yes, there is. It began in 1997 and has been held ever since, missing a few years along the way. The name has changed from World's Strongest Woman to World Strongwoman Championships, to World's Strongest Lady. In 2012 and 2013, the event was called the United Strongmen Women's World Championships. Finally, in 2016, the event returned to its original name. For the past two years, the winner was Donna Moore of the UK.

In addition, strongwomen were a part of circuses and vaudeville shows going back to the early 20th century. They performed feats of strength alongside the men or in their own parts of the shows.
q:

How can I develop better grip for all around fitness, even if I'm not interested in powerlifting?

a:

For general fitness enthusiasts, we feel a grip trainer, similar to our last two picks, is simple and effective. You can also try our DIY wrist roller, which we described in our Professional Opinions section. Just lifting heavier weight, if you lift, can also give you a better grip.

There are other grip enhancers, for the general user, that resemble rubber or plastic donuts. They come in various resistances, and you can hold them in your palm and squeeze to build strength. We chose not to review any of these products because we wanted the focus more on intense grip training. But the donut devices will help anyone with basic grip and can give you more confidence when you do pull-ups or other grip-centered exercises.
q:

What muscles does the farmers carry work out?

a:

The farmers walk will exercise the deltoids and trapezius muscles in your upper back and shoulders. They are very helpful for your biceps and triceps, even though you won't be expanding and contract the muscles with curl or rowing movements. Your forearms will get a big challenge because the forearms are responsible for keeping your hands closed around the straps or handles.

All your leg muscles--glutes, hams, calves, quads, and even your hip adductors and abductors--will get a lot of work as they propel you forward. Finally, the farmer's walk will require all your trunk and core muscles to keep you upright. Be sure to stand up straight, keeping your spine neutral, so you don't risk hurting your lower back.

Finally, we can't stress enough that you should only lift as much weight as you can handle when you do the farmers carry. Because so many of your muscle groups are engaged, and because there is no rest from holding the weight until you put it down, you are more susceptible to injury than usual.
q:

What different things can I do with the cannonball grips?

a:

You can do pull-ups by attaching the straps to a bar. You can also do farmer's walks by attaching weight plates, and you can do standing rows or many different dumbbell exercises with them.
q:

What's the difference between World's Strongest Man and Official Strongman?

a:

The World's Strongest Man is a competition that has taken place every year since 1977. It attracts a wide international audience and many spectators from around the world.

Official Strongman is a smaller competition, with events modeled on the World' Strongest Man, that anyone can enter. There is an online qualifier that requires you to deadlift, max press, and front carries certain minimum amounts of weight to qualify as a competitor.
Subscribe to our newsletter