Top 10 Vibrating Foam Rollers Reviewed and Rated
last updated:
Feb 12, 2020
Foam rolling has become incredibly popular in the world of health and fitness over the last few years. Coaches, professional athletes, and regular gym junkies have embraced it is a super-effective way to give themselves a sports massage. A recent innovation to the market has been the vibrating foam roller. This next-generation roller is designed to provide high penetration pain relief.
Vibrating foam rolling is a smart way to end your workout as it will vastly reduce your post-workout muscle soreness. In this article, we identify the best vibrating rollers in the 2019 market.
In a Hurry? The test winner after 10 hours of research: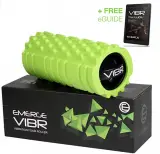 Emerge Vibrating Foam Roller​
Why is it better?
3-speed Vibration
Rugged Exterior
Long Battery Life
Cost-effective
In a
Hurry? Editors choice: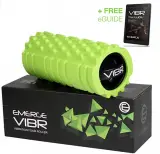 Test Winner: Emerge Vibrating Foam Roller​

13
Researched Sources
15k
Reviews Considered
10
Hours Researching
12
Products Evaluated
Battery Life
Features
Materials
Durability
Comfort
By Default
10 Best Vibrating Foam Rollers
Criteria Used for Evaluation

Battery Life
Of course, the very first thing you're going to be looking into is the battery life of the foam roller. After all, these are not just your every day, regular rollers - they can be turned on to vibrate gently or powerfully, depending on what you need. But this vibration is powered by a motor, which is powered by strong batteries. You can probably find rollers that can be plugged into a socket, but let's face it, those rollers are quite inconvenient, because if there's no socket near you, or if it's hard to reach, then you can kiss the vibrations goodbye!
The average foam roller battery lasts around three hours. This might not seem like much, but know that you shouldn't use your roller for more than 10-15 minutes at a time since you can actually cause damage after that period of time, both to you and the roller! So one charge should last you anywhere between one and two weeks, depending on how often you use the roller. Luckily, the rollers also charge up pretty fast, so you won't need to wait that long to get to use it again. And also, they will turn off automatically after 10 minutes or so, improving battery conservation even more. If you want your battery to remain good and viable though, try to keep the roller away from hot areas, or areas that are too cool. Although almost every roller we mentioned will turn off by itself, some will not so make sure to remember to turn them off yourself!

Features
The most important feature of your foam roller is its vibrating setting. People have figured out long ago that strong vibrations work just like a regular massage does, and you can probably find a massaging chair or tool in almost any household. And so, vibrating foam rollers happened, and we're lucky to have the chance to try them out. Besides giving you the relief you crave when you roll on them, they intensify that effect by vibrating as you roll around, reaching the deepest parts of your body to loosen you up completely. Most foam rollers we mentioned in this guide have three to four different vibration settings. Usually, the rotations per minute change the higher the setting is, with the third one being the strongest. The first setting reaches your surface tissues, the second one goes deeper, the third even more, while the fourth setting is great for beginners because you can then manually adjust the rotations per minute to find what you like.
The vibrating setting is not the only feature you should look into when buying a foam roller though. You should also look into how long the roller is. Not one of us was made the same way, and if one length works great for your friend, it might not work well for you, so look into your options carefully. Foam rollers can be anywhere from 12 to 35 inches long. The density of the material also varies. You also need to choose the right density for your needs, as you might find some rollers to be too firm, aggressively attacking your tissues and causing more pain than not. On the other hand, a roller that is soft won't do that much to help you, and it will act like a regular elongated pillow, which is not something you need. The roller needs to be versatile, giving you just the right balance between relaxing and shaping up. The best possible foam roller will be equipped with a medium level of density, and the surface should be textured with various knots and ridges that look just like human knuckles do so that you get the same effect as when you go to get a massage. These surfaces clear blockages, help lactic acid dissolve and move away, and encourage the lymphatic system to work like a well-oiled machine.

Materials
What your roller is made out of says a lot about it. You can find rollers made out of three different materials on the market today. The most popular kind of material for vibrating rollers is polyethylene, with EVA rollers following closely and molded rollers taking the last place. Every type of material has its own set of pros and cons, but their most important common trait is that they are human-made, made out of one specific material we are all familiar with - plastic.
Polyethylene is a thermoplastic material that is surprisingly eco-friendly. It's easily recyclable, and even if you don't recycle and someone ends up burning it, it will leave no residue whatsoever! Polyethylene has an ethylene gas at its core, hence the name. This gas comes from petroleum, and gases found in nature. These two ingredients are brought together and cracked, and polyethylene forms as a result. You can find PE with various degrees of density, but the one chosen for foam roller is usually very dense. This makes PE durable but stiff, so be prepared to work it in and soften it up, plus you'll need stable ground and nerves of steel to get used to it. The more you use these rollers, the softer they will get, so keep this in mind if you want it to remain dense to some degree. Molded foam is just PE with a better shape, less density, and better durability. EVA is definitely the winner here though. It's a blend of ethylene and vinyl acetate, again made out of plastic. EVA rollers are super soft and cushy, yet much like rubber, when it comes to flexibility and resilience. EVA can be made to be stiff and soft, which makes it a very good material choice for foam rollers!

Durability
A foam roller is an investment that is meant to last since it's not just a one-time quick-fix to your aching problems. You will need to use the rollers over and over again, and they need to be able to withstand all of that with grace and dignity. The durability of your roller is affected by what it's made out of, and by how often you use it, plus you have the motor and battery here to think of as well. Every foam roller will lose both the shape and density over time, but how fast that happens will depend on how well it was made.
If you're going to be using the roller almost every day, make sure to get a sturdier one. Generic EPE rollers lose their shape very fast as they will elongate with pressure, and they can even get torn and punctured quite fast. They're better off as pool noodles than as rollers! Spend more money on a better one, and you will definitely enjoy it for a longer time. EVA is great, just like we mentioned earlier, but it might not hold up that well after you use it for a long time. The battery also needs to last a long time and the motor has to be operational and This is ensured if the motor is made out of good quality materials, so make sure to find one that is properly constructed!

Comfort
You must face the facts here - it will not feel pleasant when you use the roller! Be prepared to feel pain and discomfort, but know that it's just this that will help you feel relaxed afterward. With that being said, there is such a thing as way too much pain, so listen to your body carefully when using the roller. If you never used a roller before, it's important that you start with softer rollers, like the standard EPE roller we mentioned above. Although they won't last long, they are cheap, and you will get used to the sensation of pain that feels good easier. Once your muscles lengthen and your scar tissue softens up, you will almost stop feeling the soft roller, and then you can advance to the big guns.
You can tell how soft the roller is by looking at its color. White rollers tend to be the softer ones, but that's not always the case, so read what the manufacturer said carefully. Even the softest rollers will feel like the hardest rocks when you start out but be patient and you will soon learn to love the sensation. Also, look out for grooves and ridges and bums. These textures make the rollers firmer and make it even harder to get used to them. These rollers are for more advanced folk, and the same thing is true for vibrating foam rollers. But it's these rollers that provide you with that blissful feeling of being deeply relaxed, so do not be afraid of them!
Expert Interviews & Opinions
Most Important Criteria
(According to our experts opinion)
Experts Opinion
Editors Opinion
Users Opinion
By Default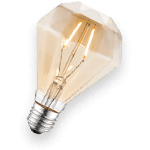 Model
There are actually various kinds of foam rollers you can find on the market today. Regular rollers are great for beginners, but they will lose their shape and become squishy over time. Grid rollers are hardier than regular rollers, as they have a firm core and a soft outer shell. Their surface is also often textured, riddled with various grooves and ridges. The quadballer is also one option to look into, as it has wheels and it's even firmer than the grid roller. The rumble roller is the firmest option, and it combines everything we mentioned in one piece. It's made to really break you down so be careful if you never used a roller before!
Portability
Foam rollers are small and lightweight. Even the longest pieces are only 35 inches long, so you won't end up with a huge heavy machine that you can't store neatly away. You can put it anywhere you want in your home, even if you have really limited space! Also, you can take it with you no matter where you go, so you can give yourself massages when you need them the most. Some manufacturers even offer free carry bags that make transporting the rollers even easier.
Other Factors to Consider

Ease of Use
When soft tissue gets injured, the thin layer on top of or between muscles, which is called the fascia, becomes sticky. It is no longer able to slide freely, with the results this area of the muscle becomes stiff and sore. If not addressed quickly, these tight, sore areas can develop into chronic conditions.
Locating and massaging these tight spots can release the tension in a muscle. Myofascial release techniques are similar in providing the results often gained from acupressure and trigger point treatments. While trigger point treatments, acupressure and the like need to be done by a trained professional, we can all perform self-myofascial release. Maintaining a high level of soft tissue quality will help you to be flexible and pain-free.
There are about 40 muscles in the body. Throughout these muscles, there are around 620 potential trigger points. They tend to show up in the same places in most people. Some of the most common areas are the neck, shoulders, lower back, and buttocks.
Latent trigger points can lead to poor muscle coordination and balance. Trigger points often also led to pain and weakness in the associated structures.
A self-myofascial release which makes use of a trigger point foam roller is a very effective way to treat muscle trigger points. It allows you to place specific pressure on the trigger points and break up the sticky adhesions that cause them. By simply rolling around on the foam roller, you will break up most of the trigger points. Add in the vibration setting to all of this, and you get a very simple tool that is quite effective at giving you relief!

Effectiveness
Foam Rolling works to relieve the adhesions that result when your muscles are overstressed and the layer of fascia that covers all of your skeletal muscles tear. By softly applying pressure to these adhesions we relieve ourselves of the hot spot pain that they bring. Foam rolling, also known as Self Myofascial Release (SMR), though, does more than relief instant pain. Here are 11 auxiliary benefits of using the technique: the first benefit you may feel is corrected muscular imbalance, which a lot of people actually suffer from. As you work on your imbalance, you will feel more flexible, and your range of motion will improve. As your tissues fall back into place, the posture improves, and you will immediately feel and look better. By doing the stretches you also enhance strength, and as a result, your athletic performance improves! Of course, the foam roller will relieve muscle soreness and reduce muscular tension simply by breaking up the tight trigger points and dissipating the built-up lactic acid. As you roll on the roller, you will enter a deep, relaxed state, and your heart rate and blood pressure will normalize, while the area that is worked on will feel an influx of blood as the circulation increases. Lymph flow will also be improved, and you will feel virtually no muscle spasms! One surprising benefit of foam rollers is the decrease of scar tissue - simply by improving the blood flow, that area gets to heal better and faster, and you end up with a smaller amount of scar tissue!

Bottom Line
Our favorite vibrating foam roller is the Emerge Vibrating Roller, with its 3-speed settings, German designed ergonomic nodule based surface, and long battery life. We were also impressed with the Vulken 4 High-Speed Foam Roller, which provides you with 4 Speed Settings, a 17-inch length and is made from Eco-friendly materials. Rounding out our top 3 is the Phenom 3-Speed Vibrating Foam Roller, with its multi-module design, compact size, and 3-hour charge.
Frequently Asked Questions
q:

How often should I use my foam roller?

a:

You can use foam rollers every day, but not more often than that. It's actually recommended that you wait 24-48 hours between each foam rolling session, and you should sleep and eat well between them. Also, do not use the roller for longer than 10 minutes, because you can then make your muscles even sorer, or you can pinch a nerve! Just 10 minutes every day, or every other day, before you exercise will prepare you for what's coming, while using the roller after you exercise will result in reduced fatigue and muscle soreness.
q:

Do I need to have a vibrating foam roller, or can I get the same benefits from regular ones?

a:

You can feel the benefits of rollers if you use just the regular squishy ones. But truth be told, if you use them often enough, you will get used to them. Then you will need something firmer, opting out for rollers with dense cores and soft shells. Once you get used to these though, you're left with rollers that are textured and that vibrate! So if you never used a roller before, go for the regular ones, but if you're more experienced or if you need a deeper release from stress, go for a vibrating roller!
q:

How do I use foam rollers?

a:

It's actually quite simple. All you have to do is roll the roller over the muscle you need to relax. When you do that, make sure to cover the entire length of the muscle that hurts. If the muscles you're working on are long, like your legs, use long strokes to massage them, and avoid making quick, repeated motions. Do not just massage the point that hurts, and work on the whole muscle instead. If the muscles are shorter though, then you can use shorter strokes to help speed up the recovery or relaxation!
q:

Can I hurt myself with foam rollers?

a:

That depends on how you use the rollers. If you spend a small amount of time working on a few knots that bother you, you won't have a problem. But if you work on just one singular spot, and you do that with all of your might for a long period of time, you can do some actual damage. You can damage the tissues you're working on, along with the nerves found there. Bruises can form, and you might even go numb. Spend about 20 seconds on every painful spot you have, and never use your whole body weight to sink into them!
q:

Why do foam rollers make me sore?

a:

Remember to make note of just how sore you feel after using the foam roller! You should never feel sorer than when you started using it. If you do feel worse, and you wouldn't be asking this if you didn't, chances are that you're using the roller for too long, you're doing it aggressively, or you may be aggravating a disease or condition you have. Make sure you know how to use it the right way if you don't want to hurt yourself.
Subscribe to our newsletter