Best Running Foam Rollers Reviewed
last updated:
Jan 22, 2020
There's nothing like enjoying a little self-massage after a day of hard trail or road running, and we are guessing that's why you're here!
Foam rollers are a simple tool you can use to reduce soreness, loosen tendons, and untie those pesky knots that like to show up in our muscles. You can get almost a full-body workup in just a few minutes. Foam rollers are durable and most have no moving parts.
You can, of course, go all out with your roller. Many have a futuristic design, proprietary bumps and shapes, and companion videos to help you unlock all the deep benefits of a foam roller.
But if you are just starting out, a simple, soft roller that's little more than a cylindrical piece of foam is probably your best bet. Rollers like this are quite affordable, too.
Now, let's get limber!
In a Hurry? The test winner after 20 hours of research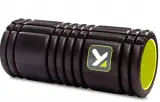 TriggerPoint Grid
Why is it better?
Comes with instructional videos
Backed by a great track record
Foam won't lose shape
Easy to transport
In a
Hurry? Editors choice: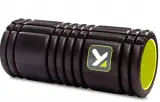 Test Winner: TriggerPoint Grid

30
Researched Sources
9723
Reviews Considered
30
Hours Researching
10
Products Evaluated
Application
Comfort
Durability
Portability
Style
By Default
Best 10 Running Foam Rollers
Criteria Used for Evaluation

Application
Within minutes of picking up a foam roller for the first time, you should be able to get an effective basic massage session.
That's because any foam roller worth having will be pretty straightforward. It may have a PVC core, it may not. It may be smooth, or it may have bumps. The bumps can be all the same, or there can be several different kinds.
But no matter what the features are, you can learn quickly how to place the roller under your legs, massage your calves with it, lie down on it, or even use it as a partial sturdy pillow. We didn't review any foam rollers that don't still have that application of relieving your soreness and aiding in exercise warmups.

Comfort
If the foam roller doesn't comfort you, what good is it?
That would be like an aerobic step that squishes every time you step on it. You wouldn't get an effective cardio workout, and you'd probably want to throw away or return the whole works.
It's the same with foam rollers. They don't all have different styles of bumps, or training videos. Some don't have bumps. Some are long and skinny, others short and stout, and others don't even look like we expect foam rollers to look. Still, even the rollers that offer deep tissue massage will need to give you comfort as you lie or sit down and use them.

Durability
A worn or broken roller can't help you heal.
We took a good look at durability for our reviews. We found that polymer composite foam, like EVA, will last longer than what some makers call "high-density foam." The polymer pairs will also offer greater resistance against losing shape and will keep the roller effective over its lifespan. If a roller is of the highest quality, and you take care of it according to the manufacturer's directions, there is no telling how many years of performance the roller can give you.

Portability
Foam rollers are meant for adventure.
You can take one with you anywhere from a weeklong camping trip to a 5K in the city. The best ones are durable and more or less weatherproof. They can get wet, just like soccer balls or volleyballs, although they are not designed to be left outside.
The standard 18" by 5.5" roller is definitely portable. It may not fit in your bag, but you can tuck it under your arm. As rollers get smaller, they become more portable. They also give you more of an ability to target specific small muscle groups. You can tailor your purchase of one or several rollers to your specific needs and the amount of space you have.

Style
Have you ever noticed that foam rollers just look cool?
Even walking down the foam roller aisle at the store helps give a sense of calm and well being. The effect is similar to that of yoga mats. If the rollers aren't boxed, you can pick them up, squeeze them, and maybe practice using them.
For us, the more complex rollers, with sections of different sized and shaped bumps, are the most stylish. Aesthetics may seem unimportant, but they can motivate you by having something that matches your taste in color or design. The Planet Fitness roller is a good example. It has the same color scheme that you see when you enter a PF location. If you work out there, having the roller in your home can create a connection that makes you want to go hit the gym.
Expert Interviews & Opinions
Most Important Criteria
(According to our experts opinion)
Experts Opinion
Editors Opinion
Users Opinion
By Default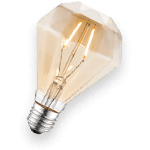 Watch Out For Empty Claims
Myofascial release therapy is a real thing. Massage therapists, who are trained in anatomy and physiology, use it on their clients to relieve pain, The fascia is the tissue that connects your muscles. When the tissue gets tight and tough, the theory goes that it causes joint pain all over your body.
However, myofascial release therapy may not be all it is cracked up to be. For one thing, there have been no conclusive studies proving its health benefits. Also, not every massage therapist does it the same way. While massage, as a whole series of movements, does relieve back pain, we have no way of knowing if myofascial release therapy will do the same.
This is important when looking for a foam roller. We are naturally wary of any roller that is promoted as "effective for self-myofascial release therapy. If professional massage therapists are not even consistent in this technique, how can an athlete with little training in that field know if she is doing it right?
Hard and Soft Rollers
Although this buying guide catered to runners, foam rollers are for anyone who works out. In fact, people who experience soreness and lowered mobility as a result of not working out can benefit from foam rollers, too. Soreness and tight muscles are not athlete exclusive. When it comes to your large muscle groups--back, calves, hamstrings, quads--there isn't much you can do that is easier or more cost-effective than foam rolling.
But to get the most out of your roller, you need to make sure you are getting the right one for your situation. Beginners typically do not need a hard roller. One with no PVC core would probably be best for a beginner. A smooth one, almost like a pool noodle, would be ideal. If you do not get the deep tissue injuries that veteran runners get, then a hard roller may do you more harm than good.
If you want to move up to a hard roller, it doesn't mean you should work out harder and get deep tissue soreness. Just adjust to a bit of pain and discomfort. The hard rollers loosen things up, but they do not always feel great. If you are used to using a soft roller for ten minutes, try doing so for seven minutes and then switching to your hard roller for three. You will start to tolerate the discomfort more readily.
Other Factors to Consider

Effectiveness
"It's gotta hurt to work" is a slogan you may have heard at some point in your life as a fit person. We don't agree, but there is some truth to the adage in certain situations.
A foam roller, if you are using it properly to relax and untangle soreness and muscular knots. can cause pain. It isn't the kind of pain where you have to go the ER or ice your ankle, but foam rolling won't always feel good. We looked for products that were firm enough to do this, and also ones that were easy for first timers to learn on. Of course, we also included several models that are suited to more experienced athletes.

Responsiveness
Foam rollers can be hard, but not hard like bricks. The softer ones should have a good bit of give, not quite a Nerf ball but not a fully inflated football either. If the foam, shell, design, and manufacture techniques are all sound, the foam roller will respond to gentle pressure in a way appropriate for pain relief.
Frequently Asked Questions
q:

What is MFR?

a:

MFR is short for myofascial release therapy. This is a technique for relieving pain by applying pressure to the fascia that connects your muscles. As we have seen, the science on MFR is far from settled. It is questionable whether self-MFR, as promoted by some foam roller companies, is any more effective than lighter forms of self-massage.
q:

What do I do if I need soreness relief, but don't have a roller nearby?

a:

You can use another squishy but firm object, like a tennis ball or even a lacrosse ball. Gently rolling it along your glutes or other tight areas, stopping and pushing sore spots, will help. But you can also sit on almost any type of sports ball and get relief. That is because sitting on the unstable surface releases an array of muscles used to stabilize you when you stand up.
q:

Are foam rollers just for runners?

a:

No! Anyone who experiences soreness can use a foam roller for relief. The soreness could be from work, exercise, too much sitting time, or a chronic medical condition. No matter what the cause, a careful session with a foam roller will bring at least some relief.
q:

How do I keep my roller clean?

a:

You can rinse a foam roller with warm water almost every day. It will not damage the shell or foam, and the water will wash away many dirt particles. Be careful drying your foam roller. You'll want to either let it air dry, or pat it down with a towel. Never rub a foam roller the way you might dry your skin after a shower; this can tear the surface.

After using your roller, whether you sweat on it or not, it couldn't hurt to wipe with a wet cloth. Be sure to wring the cloth out--you want it damp, not wet, for this post workout once over.

When you aren't using your roller, store it in a place where it can get circulating air. That will keep it from drying out, discourage bacteria from growing, and even extend the life of your roller.
q:

Why does foam rolling work?

a:

We aren't sure, actually. Since self-MFR may not be effective, we are left to think that the compression helps. Any form of compression will increase blood flow, even if it is not squeezing blood vessels as a compression sleeve does. We can say with confidence that a foam roller, used properly and consistently, will make your workouts less painful, speed up recovery time, and give you an overall better quality of life.
Subscribe to our newsletter