Best Running Foam Rollers Reviewed
last updated:
Jan 22, 2020
There's nothing like enjoying a little self-massage after a day of hard trail or road running, and we are guessing that's why you're here!
Foam rollers are a simple tool you can use to reduce soreness, loosen tendons, and untie those pesky knots that like to show up in our muscles. You can get almost a full-body workup in just a few minutes. Foam rollers are durable and most have no moving parts.
You can, of course, go all out with your roller. Many have a futuristic design, proprietary bumps and shapes, and companion videos to help you unlock all the deep benefits of a foam roller.
But if you are just starting out, a simple, soft roller that's little more than a cylindrical piece of foam is probably your best bet. Rollers like this are quite affordable, too.
Now, let's get limber!
In a Hurry? The test winner after 20 hours of research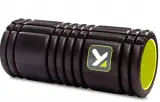 TriggerPoint Grid
Why is it better?
Comes with instructional videos
Backed by a great track record
Foam won't lose shape
Easy to transport
30
Researched Sources
9723
Reviews Considered
30
Hours Researching
10
Products Evaluated
Application
Comfort
Durability
Portability
Style
By Default
Best 10 Running Foam Rollers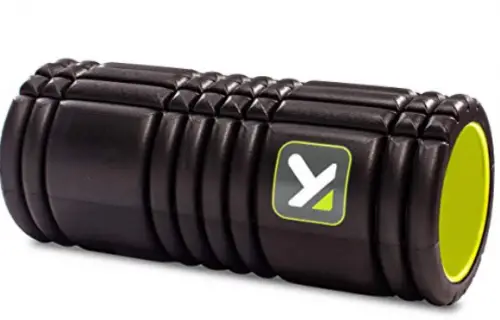 Comes with instructional videos
Backed by a great track record
Foam won't lose shape
Easy to transport
Trigger point offers rollers that are longer-you may want to check these out
This hard, compact roller will help you both to warm up before a run and to work out all the kinks on recovery day. It also makes a great gift for the active person in your life.
Read more
This think and durable roller comes with teaching videos you can access online. This is a great benefit, as most of us do not intuitively know what to do with a roller. The foam and outer shell used in making the roller are tough, and will not break down. This roller will keep its shape and give you the firmness that will ease your nagging body aches.
Many physical therapists and other sport medicine professionals use the Grid with clients and patients. You can get that extra flexibility, while easing soreness, all by yourself at home. And with those videos, the quality of your self-massage can approach what you would get in a doctor's office.
This is Triggerpoint's flagship product. The design has not changed much over the years. The Grid is 13 inches long, 5.5 inches in circumference, and has a generous weight limit of 500 pounds. You do get a one year warranty when you buy the roller new.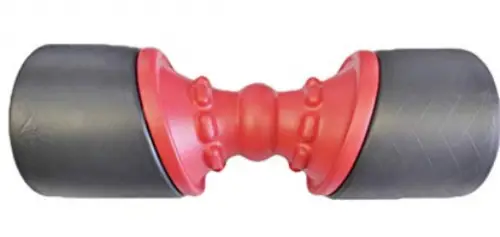 Innovative compression zone/pressure strip design
Made from non-toxic EVA foam
PVC pipe for an indestructible core
Easy to increase or decrease pressure as needed
Definitely a learning curve, with the unusual shape
This roller will both roll out your kinks and release your trigger points. Trigger points are tender areas of your body that can promote healing in other parts of your body.
Read more
One really neat feature is that you can soothe several trigger points simultaneously. That is because the roller's center contains five pressure strips including a hard ring at the very center. You also get four compression zones. These are similar to wearing compression sleeves on areas of your body that give you the most trouble, so you target the benefits.
The roller is 18 inches long, giving it a good five inches on our number one Triggerpoint Grid roller. The outer is eco-friendly ethylene-vinyl acetate (EVA), the same polymer used in some baby teething devices. It gets even better when you find out that the core of the roller in reinforced with a hard PVC pipe. It's a tough, durable center that lets the outside part hold its shape over time.
At 18 inches long, the Eclipse is also good and thick at 6.5 inches. It comes in a black color with a yellow accent to highlight the zones and strips. The roller is solid enough to stand up to frequent use, but also lightweight enough to be portable, even suitable for outdoor use.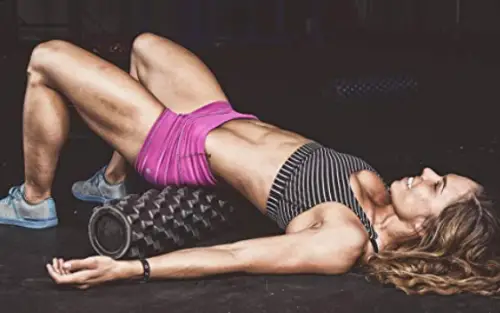 Unique bump pattern guides muscles in different directions
Designed to get deep into your system to promote blood flow
Comes in different sizes, firmness levels
Great for warming up, even just before a race
Full-length teaching DVD not available with this model
Rumble Roller is a small company that caters to hobbyist and more advanced runners. Its main product, which shares the company name, is a stylish blend of firmness and comfort for tired muscles and bones.
Read more
In addition to two more product lines, the Beastie and the Gator (it's green), you can get a bundle with a training video showing you how to use the roller for self-massage. However, the DVD is only available for the less robustly featured Gator. There are some related free videos on a page of the Rumble Roller website, though.
The Rumble Roller comes in several colors, and you can even order custom sizes and firmness levels. The size goes all the way up to 31 inches. These rollers will build your mobility as well as making you more flexible because loose, relaxed muscles and tendons make it easier to move.
If there is a secret to Rumble Roller's awesomeness, it's the bumps. They are flexible without compromising on hardness. The texture and placement of the bumps will encourage your tissues to spread and relax in different positions. You get increased blood circulation, more oxygen to your muscles, and, with consistent careful use, a greater sense of health and well being.
4

. Vigor Fitness Massage Stick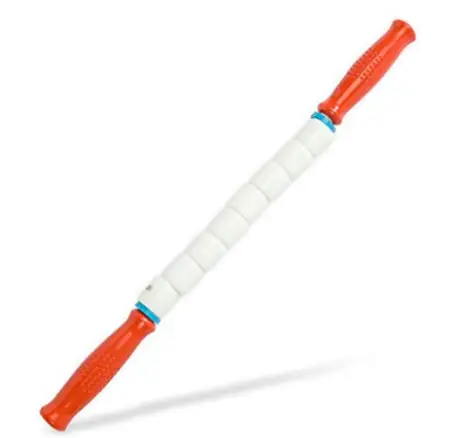 Leg pain relief for runners
Segmented center rings let you isolate aching muscles
Handles on ends let you pull the stick tight
Long enough to reach all over, still portable
Exact components are unclear-maker calls them "space age plastic"
This foot and a half long narrow circumference massager may look like a walking stick, but we guarantee it will soothe you and calm your muscles after any kind of activity.
Read more
Although its thin shape means it isn't suited to putting under your back while you lie on your yoga mat, the Stick will still reach plenty of areas and provide useful benefits. The foam is flexible, with a series of incongruent wide rings in the long center part. Two red handles, one on each end, allow you to curve or twist the stick into any shape you find helpful and to hold your knees, elbows, calves and other overused areas tight and snug.
The main use for the Stick is on your legs. It will tighten your muscles with compression, then allowing them to expand. The blood flow and oxygenation benefits can actually expel lactic acid after a run, speeding up healing time. Using the Stick before a run or event can augment your performance and will definitely work to prevent cramps or shin splints.
Since the ring protrusions are segmented, you can target individual muscles or small muscle groups individually with ease. The all plastic Stick comes with a one year warranty, a 90 day guarantee, and appears to need little attention in terms of maintaining and cleaning the tool.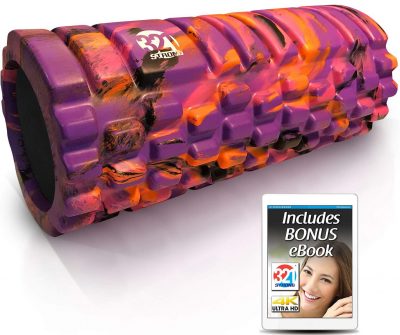 Come with free teaching ebook
Patented massaging bump pattern
Made from EVA foam with a hard center
Great for all experience levels
Not practical for small injured areas (wrists, feet, neck)
This low priced foam roller comes in a choice of 11 colors, and you get a free ebook, with words and videos, that teaches you how to use the roller.
Read more
The roller is made from EVA, like many of the others we found. The massage bumps include asymmetric squares and rectangles, each able to exert a helpful amount of pressure to just the right spots. The bumps are meant to emulate human hands and fingers, so you get a masseuse in a box when you go with the 321.
Another cool feature is that the roller is suited to both beginners and those who have been rolling out after their runs for years. New runners can learn how to recover and protect against injury, while seasoned athletes can indulge themselves with a deep tissue massage. The softness is such that you can use this roller even if you have plantar fasciitis, low back pain, or other common runners' maladies.
Judging by Amazon's customer reviews, sales ranking, and answered questions, everyone loves this roller. Runners, yoga and pilates practitioners, physical therapists, and all-around fitness buffs will get great benefits out of the 321 Strong. The technology is patented, so you will not find another foam rolling tool quite like this one.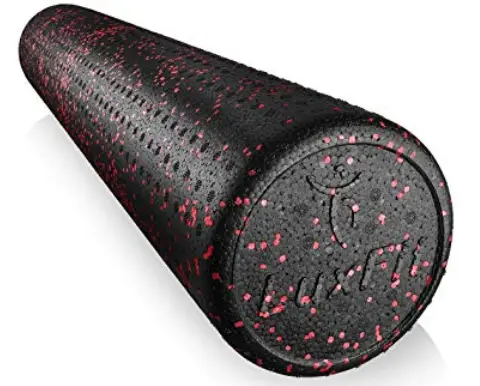 Affordable
Big enough for back relief
Adaptable to yoga asanas
Extra firm but lightweight
Pushes the not-quite-proven myofascial release
This long, thick, padded roller has a cool speckled pattern and dozens of perfectly aligned small bumps to gently squeeze, release, and comfort your tired muscles.
Read more
For starters, the roller somehow comes with a three-year warranty from Luxfit. We are quite taken with the maker's confidence in its product. The price represents a great value, considering you could spend twice this much on a more advanced roller and any streaming videos that may come with it. No streaming videos or ebooks here, though the roller is generic enough that you can search YouTube for directions on self-massage.
The roller is three feet long, so perhaps not as portable as others especially with the circumference. However, the Lux roller is still lightweight and easy to maneuver into positions that will provide comfort. You can even rig this into a yoga block, despite it not having the brick shape that yoga blocks typically sport. The roller is small enough to help you with balance, too, and we discovered evidence of super fit, super balanced women who can actually sit on this kind of roller.
This roller is made not of EVA but of polypropylene, a polymer that is easy to mold into firm shapes that won't get lumpy or saggy over time. The roller repels stains and moisture, in case you spill your fruit smoothie on it when you are multitasking. We do have one word of caution: Lux Roller markets this product as letting you do a myofascial release on yourself. While MFR won't cause injury if you listen to your body, there is very little scientific evidence that MFR has the benefits that fitness websites often claim it does.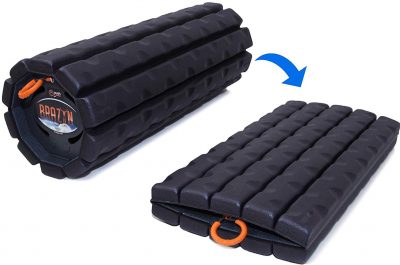 Easy to fold, then unfold
Endorsed by athletic professionals
Fits industry standard sizing
Bump shape will target practically any area
The solid core of this roller doesn't stop it from being uniquely collapsible, folding for easy storage so you can toss it in your gym bag and go.
Read more
This is one of the most expensive rollers on our list. Brazyn is aware of this and quick to point out that the roller is built by hand and exported from Europe. The roller can actually fold completely flat, which is no easy feat, and there is no PVC or other solid core like in some rollers. Actually, the folded mat will take up less space in a travel bag than your lucky sneakers do.
The bumps covering this roller are of uniform size and shape. They are packed close together and meant to replicate the feel of human hands and thumbs. There are some glowing endorsements of the roller on Brazyn's site, including Kevin Ng, who trains a member of the US rugby team. When you unfold and deploy the roller, it measures 14.5 inches long and 5.5 inches in diameter--the industry standard for foam rollers.
The Brazyn Morph roller comes with a 30-day money back guarantee, as well as a warranty for two years. Brazyn is transparent, on its site, about what will void the warranty and how to get your refund should you need to.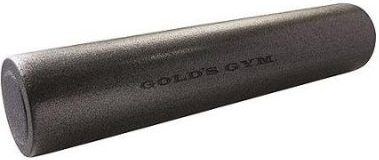 Simple, inexpensive, durable
Comes with a helpful wall chart
Available in different sizes
Easy to look around and find the best price
Foam components are unclear
Golds Gym excels at low cost, dependable, effective home fitness equipment. This 30-inch smooth foam roller is about what you'd expect and will meet the needs of most weekend runners.
Read more
You can also purchase a nearly identical roller in an 18-inch length. This adds a bit of portability and may help you hone in on small muscle groups that are prone to achiness.
We were unable to determine the exact makeup of the foam. After visiting several retailer websites, including Golds Gym itself, all we found was that the foam is therapeutic and high density. We aren't saying the Golds Gym roller is toxic, but the fact that it is not specified as EVA or a similar polymer may put off those of us concerned about environmental impact.
There is no solid core to this roller. Since it is smooth foam, there are no protrusions of any kind. One thing Golds Gym does well is sharing how to use its products. This roller comes with a chart that will walk you through the best soothing techniques to start you with self-massage.
9

. Planet Fitness Muscle Massager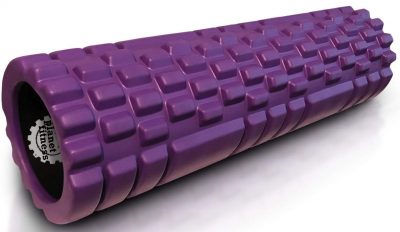 Different bumps provide deep or easier massage
Size makes it gym locker ready
Hollow core, PVC center
Made from trusty EVA foam
Planet Fitness does make models with more features-this is one step up from the smooth foam base model
We really haven't ever had a bad experience with Planet Fitness, and their products are as well-loved as their friendly and welcoming gyms. PF offers a stripped down smooth roller as well, but we decided to go with this hollow core deep tissue comfort machine.
Read more
Length and circumference meet industry standards. The hollow core is supported with PVC pipe for durability and firm touch. The outer shell is EVA foam, durable, stain resistance, and eco-friendly.
You get narrow bumps along with wider ones, arranged in sections all over the roller. You can easily vary and mix the area and reach of your massage experience. Not everybody needs the same amount of pressure, and often the same person will need more or less pressure in different body areas. Planet Fitness has made this customization easy for you.
This is something you can take to the gym, to an outdoor walk or hike, or to a public 5K run for loosening up prior to activity. When you complete your event, use the generous bumps to calm down your legs, core, chest, back and any other large muscle group that needs TLC.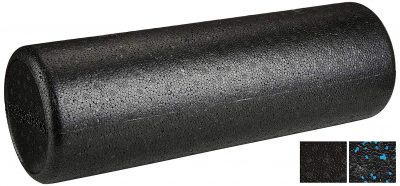 High density foam construction
Low price through Amazon
Speckles for slight grip increase
Good choice of colors
Does not offer any bumps or similar advanced features
Our very last pick is proof that retail leviathan Amazon can make, sell, and support anything it sets its mind to.
Read more
The foam used in construction is high density to take a lot of use without losing shape or integrity. The surface is smooth, with speckles that aid in grip both for your hands and the rest of your body. The roller comes in seven colors, and seven sizes from 12 to 36 inches.
The roller is called Basic, but it offers deep tissue healing according to Amazon. It is suited to intermediate and advanced athletes. Neophytes will get a lot out of it, too, but may find a lower end starter model is better suited to them.
This roller uses polypropylene, another foam/plastic hybrid that makes for a tough, durable product that will retain its shape and won't flake apart. This is a remarkably cost-effective way to bring foam rollers into your life, with some decent options if you want more than the base model.
Criteria Used for Evaluation

Application
Within minutes of picking up a foam roller for the first time, you should be able to get an effective basic massage session.
That's because any foam roller worth having will be pretty straightforward. It may have a PVC core, it may not. It may be smooth, or it may have bumps. The bumps can be all the same, or there can be several different kinds.
But no matter what the features are, you can learn quickly how to place the roller under your legs, massage your calves with it, lie down on it, or even use it as a partial sturdy pillow. We didn't review any foam rollers that don't still have that application of relieving your soreness and aiding in exercise warmups.

Comfort
If the foam roller doesn't comfort you, what good is it?
That would be like an aerobic step that squishes every time you step on it. You wouldn't get an effective cardio workout, and you'd probably want to throw away or return the whole works.
It's the same with foam rollers. They don't all have different styles of bumps, or training videos. Some don't have bumps. Some are long and skinny, others short and stout, and others don't even look like we expect foam rollers to look. Still, even the rollers that offer deep tissue massage will need to give you comfort as you lie or sit down and use them.

Durability
A worn or broken roller can't help you heal.
We took a good look at durability for our reviews. We found that polymer composite foam, like EVA, will last longer than what some makers call "high-density foam." The polymer pairs will also offer greater resistance against losing shape and will keep the roller effective over its lifespan. If a roller is of the highest quality, and you take care of it according to the manufacturer's directions, there is no telling how many years of performance the roller can give you.

Portability
Foam rollers are meant for adventure.
You can take one with you anywhere from a weeklong camping trip to a 5K in the city. The best ones are durable and more or less weatherproof. They can get wet, just like soccer balls or volleyballs, although they are not designed to be left outside.
The standard 18" by 5.5" roller is definitely portable. It may not fit in your bag, but you can tuck it under your arm. As rollers get smaller, they become more portable. They also give you more of an ability to target specific small muscle groups. You can tailor your purchase of one or several rollers to your specific needs and the amount of space you have.

Style
Have you ever noticed that foam rollers just look cool?
Even walking down the foam roller aisle at the store helps give a sense of calm and well being. The effect is similar to that of yoga mats. If the rollers aren't boxed, you can pick them up, squeeze them, and maybe practice using them.
For us, the more complex rollers, with sections of different sized and shaped bumps, are the most stylish. Aesthetics may seem unimportant, but they can motivate you by having something that matches your taste in color or design. The Planet Fitness roller is a good example. It has the same color scheme that you see when you enter a PF location. If you work out there, having the roller in your home can create a connection that makes you want to go hit the gym.
Expert Interviews & Opinions
Most Important Criteria
(According to our experts opinion)
Experts Opinion
Editors Opinion
Users Opinion
By Default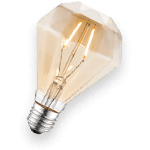 Watch Out For Empty Claims
Myofascial release therapy is a real thing. Massage therapists, who are trained in anatomy and physiology, use it on their clients to relieve pain, The fascia is the tissue that connects your muscles. When the tissue gets tight and tough, the theory goes that it causes joint pain all over your body.
However, myofascial release therapy may not be all it is cracked up to be. For one thing, there have been no conclusive studies proving its health benefits. Also, not every massage therapist does it the same way. While massage, as a whole series of movements, does relieve back pain, we have no way of knowing if myofascial release therapy will do the same.
This is important when looking for a foam roller. We are naturally wary of any roller that is promoted as "effective for self-myofascial release therapy. If professional massage therapists are not even consistent in this technique, how can an athlete with little training in that field know if she is doing it right?
Hard and Soft Rollers
Although this buying guide catered to runners, foam rollers are for anyone who works out. In fact, people who experience soreness and lowered mobility as a result of not working out can benefit from foam rollers, too. Soreness and tight muscles are not athlete exclusive. When it comes to your large muscle groups--back, calves, hamstrings, quads--there isn't much you can do that is easier or more cost-effective than foam rolling.
But to get the most out of your roller, you need to make sure you are getting the right one for your situation. Beginners typically do not need a hard roller. One with no PVC core would probably be best for a beginner. A smooth one, almost like a pool noodle, would be ideal. If you do not get the deep tissue injuries that veteran runners get, then a hard roller may do you more harm than good.
If you want to move up to a hard roller, it doesn't mean you should work out harder and get deep tissue soreness. Just adjust to a bit of pain and discomfort. The hard rollers loosen things up, but they do not always feel great. If you are used to using a soft roller for ten minutes, try doing so for seven minutes and then switching to your hard roller for three. You will start to tolerate the discomfort more readily.
Other Factors to Consider

Effectiveness
"It's gotta hurt to work" is a slogan you may have heard at some point in your life as a fit person. We don't agree, but there is some truth to the adage in certain situations.
A foam roller, if you are using it properly to relax and untangle soreness and muscular knots. can cause pain. It isn't the kind of pain where you have to go the ER or ice your ankle, but foam rolling won't always feel good. We looked for products that were firm enough to do this, and also ones that were easy for first timers to learn on. Of course, we also included several models that are suited to more experienced athletes.

Responsiveness
Foam rollers can be hard, but not hard like bricks. The softer ones should have a good bit of give, not quite a Nerf ball but not a fully inflated football either. If the foam, shell, design, and manufacture techniques are all sound, the foam roller will respond to gentle pressure in a way appropriate for pain relief.
Frequently Asked Questions
q:

What is MFR?

a:

MFR is short for myofascial release therapy. This is a technique for relieving pain by applying pressure to the fascia that connects your muscles. As we have seen, the science on MFR is far from settled. It is questionable whether self-MFR, as promoted by some foam roller companies, is any more effective than lighter forms of self-massage.
q:

What do I do if I need soreness relief, but don't have a roller nearby?

a:

You can use another squishy but firm object, like a tennis ball or even a lacrosse ball. Gently rolling it along your glutes or other tight areas, stopping and pushing sore spots, will help. But you can also sit on almost any type of sports ball and get relief. That is because sitting on the unstable surface releases an array of muscles used to stabilize you when you stand up.
q:

Are foam rollers just for runners?

a:

No! Anyone who experiences soreness can use a foam roller for relief. The soreness could be from work, exercise, too much sitting time, or a chronic medical condition. No matter what the cause, a careful session with a foam roller will bring at least some relief.
q:

How do I keep my roller clean?

a:

You can rinse a foam roller with warm water almost every day. It will not damage the shell or foam, and the water will wash away many dirt particles. Be careful drying your foam roller. You'll want to either let it air dry, or pat it down with a towel. Never rub a foam roller the way you might dry your skin after a shower; this can tear the surface.

After using your roller, whether you sweat on it or not, it couldn't hurt to wipe with a wet cloth. Be sure to wring the cloth out--you want it damp, not wet, for this post workout once over.

When you aren't using your roller, store it in a place where it can get circulating air. That will keep it from drying out, discourage bacteria from growing, and even extend the life of your roller.
q:

Why does foam rolling work?

a:

We aren't sure, actually. Since self-MFR may not be effective, we are left to think that the compression helps. Any form of compression will increase blood flow, even if it is not squeezing blood vessels as a compression sleeve does. We can say with confidence that a foam roller, used properly and consistently, will make your workouts less painful, speed up recovery time, and give you an overall better quality of life.
Subscribe to our newsletter