10 Best Adjustable Dumbbells – 2021 Home Gym Buying Guide
last updated:
Jul 14, 2021
Adjustable dumbells are a versatile asset in any good home gym. They don't take up much space and their versatility allows you to keep your workouts interesting.
But not all adjustable dumbell sets are created equal. So we spent hundreds of hours testing and reviewing the top models to help you find the best set for your home gym.
Peruse our top picks below and you'll be one step closer to the garage gym of your dreams.
In a Hurry? The test winner after 8 hrs of research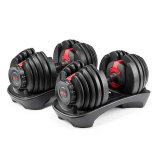 BowFlex SelectTech 552
Why is it better?
Incredible adjustability
Advanced dial system
2-year warranty
Highly trusted brand
Beautifully designed
In a
Hurry? Editors choice: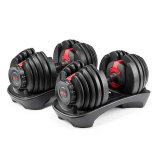 Test Winner: BowFlex SelectTech 552

30
Researched Sources
6.7k
Reviews Considered
8
Hours Researching
10
Products Evaluated
Adjustability
Advanced Features
Safety Hazards
Ease of Use
Portability
By Default
10 Best Adjustable Dumbbells
Criteria Used for Evaluation

Adjustability
The style and method of adjusting your weights will make drop sets and circuit training more effective.
Of course, we're kicking it off talking about adjustability. How could we not? That's the whole point of this article! The most important part about these sets is, in fact, their ability to adjust to your needs each and every time you use them.
There are several factors that come into play when you're looking at how "adjustable" these adjustable dumbbells really are. We always check to see what increments they move up in. 5lbs is the sweet spot as far as we're concerned - it's a fabulous way to slowly work your way up.
For more advanced users you may want a pair that goes up in a larger increment since you'll need more weight. It really depends on what kind of adjustable dumbbells you need and what you're looking for.

Advanced Features
Smart design features work to make your life just a little bit easier.
We love seeing adjustable dumbbells brands going the extra mile to provide excellent products. A large part of this is including extra features that can be considered "advanced".
Nowadays it's super easy to get a lot of bang for your buck. The internet has made research easy (even though we do that for you!) and keeps consumers informed and up to date on what they should be expecting out of their home gym equipment.
We mostly look for technology specific to the brand. There are quite a few who have designed their own systems for safety, ease of use, and more. We commend the brands that take extra time and care in the manufacturing and designing process.

Safety Hazards
Training hard and training safely is the key to results.
As with any equipment you use for working out, there are always things to keep an eye out for. It's important in particular with gym equipment, in fact. You can cause yourself a lot of damage and end up worse off than you were. Worst case scenario, you may end up having to do physical therapy from damage.
This isn't meant to scare you. It's just the reality of the situation! Luckily, we do that research for you so you know that the products on this list aren't going to cause you any grief.
Make sure to check over your adjustable dumbbells regularly for signs of wear, loose parts, and general damage. If it comes with a warranty, make sure you use it! Warranties are there for a reason and the company can absolutely take the blow from a return. Never feel guilty about demanding the quality you're assured when you make a purchase!

Ease of Use
No one wants to interrupt a speedy set by fiddling with complicated gear.
You shouldn't struggle to use these adjustable dumbbell sets. The entire point of them is an easy experience with multiple uses built into one fine design. This saves you space, time, and money.
Look for thicker handles which tend to be more secure. Threaded plates are great for stability, as well, which means you aren't going to struggle to get them adjusted. Make sure to look into how long it takes to adjust, and exactly what that process is. That's a big tip-off!

Portability
Sometimes, it's beneficial to take your show on the road.
What do we call home gym equipment that lacks portability? Useless!
Okay, maybe not. There are certain set-ups that really can't be moved, and those are totally worth investing in. For adjustable dumbbells, however, it's essential that they be easy to pick up and take with you wherever you go.
A lot of people like to take their stuff with them on vacation to keep up with their training routine. This lets you stay fit while you have fun (or work on the go!). Besides that, it's miserable to try and lug them around if you like to put everything away once you're done.
Carrying cases and easy-to-use stands are great for portability. If it doesn't come with a carrying case, you can generally buy one... but it's better to just buy the adjustable dumbbells, that come with a case.
Expert Interviews & Opinions
Most Important Criteria
(According to our experts opinion)
Experts Opinion
Editors Opinion
Users Opinion
By Default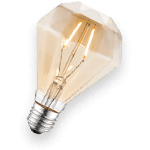 Did You Know?
Dumbbells were first created in Ancient Greece! They've been around for a while. And it's no wonder - they're a pretty obvious way to get your biceps boosted!
Math Lesson!
It's quite easy to measure just how much money you will save with a set of adjustable compared to standard solid dumbbells. Generally, the weight of a single dumbbell is about one dollar per pound. For a set of 10-50 pound dumbbells in 5-pound increments, you would need to spend about (cue furious calculator clicking) 650 dollars, which is about half as much as many of the sets on our list!
Other Factors to Consider

Brand
Alright, so the brand might not be the top priority. We fully recognize that. However, you need to keep in mind that there are some companies out there who've been killing it for years. It's essential to check out their product lines before you decide to go with a lesser-known brand.
You can rest assured that, of course, all of the brands we showcase are going to knock your socks off. We wouldn't have anything to do with them if not! Bowflex, for example, is a fantastic company with an excellent track record. Our second product on this list is by Bowflex!
Don't be afraid of lesser-known brands. That doesn't always equate to lower quality. But, if it makes you feel better, great brands are just that- great!

Materials
Most of these are made with similar materials, which is why this didn't make it onto the list of the main criterion we used in the evaluation. We want to make sure we're covering our bases for everybody's sake, however, so let's look into the details a little bit.
Iron is, of course, highly desirable. Chrome is another great material! These are highly durable, sturdy metals that stand the test of time. Something to look out for is the use of plastic. These sets tend to be a lot less resilient due to the weaker makeup of the material.
Plastic will be cheap... but cheap isn't worth it in this case.

Bottom Line
After all is said and done, you still have a (tough!) choice to make. Hopefully, after reading through this guide, you're more familiar with what you should be looking for in your equipment. We've done our best to lay it all out for you in an understandable, digestible way!
Keep in mind the criteria we've used. It's the best way to determine the success and efficacy of the equipment you buy. There's no better way to tell if a company is worth it or not than putting them to the test against some tough critics. We like to think we're tough critics, at least!
So, peruse your options and keep an eye out for problems we've pointed out. Even if you don't find something on the list, we still want you to find your perfect fit.
Now there's nothing left to do! It's time to get out there and get your hands on the best adjustable dumbbells you can find.
Frequently Asked Questions
q:

What are some benefits of using adjustable weights?

a:

While public gyms may have the room (and the money) to line miles of wall space with racks of free weights, you may not have that luxury in your home gym. One of the best features of adjustable weights is that they are incredibly compact. One compact set replaces the need for up to 10 sets of free weights, which takes up quite a bit of room in your home gym.

Many users also prefer adjustable options because they are a little more affordable than free weights. Plus, snappy drop sets are able to be performed with a simple twist of a dial. It also means that you won't need to rack a myriad of weights when you are exhausted after a brutal workout!
q:

Are there any disadvantages?

a:

There are a lot of advantages to these weights, but there is one thing to keep in mind as you shop. To make the adjustments needed, there are fragile mechanisms inside the bar that allow you to adjust the weight. This means that you need to be a little more gentle when ending your set. Even though it feels rewarding, you cannot drop the weights at the end of a brutal set!

For some, the weights are also a little bulkier than your standard free weights. While this won't be an issue for a majority of lifts, you may find them to be a bit cumbersome and awkward when working with smaller muscle groups.
q:

Are these adjustable dumbbells friendly for beginners?

a:

Absolutely! In fact, we think that these are a prime choice for beginners. Not only are they super for space-saving, but they also come with, well, full adjustability! You can move things along as you grow stronger.

However, make sure that you start out on a pretty low weight if you're just starting out. Hurting yourself is counterproductive and your arm muscles are particularly sensitive to that.
q:

Can I drop my adjustable weights?

a:

Nothing feels better than tossing a set of dumbbells to the floor after a particularly brutal set. Even though you have durable mats on the floor, do not drop them! While mats will keep your floor protected, you run the risk of damaging your weights.

The plates are incredibly durable, but the adjustment mechanism in each unit can become dislodged when they are dropped. So, even if your arms feel like noodles, be sure to leave just enough gas in the tank to gently plate your weights carefully on the floor or back on the rack.
q:

Help! Mine's defective! What do I do?

a:

If you receive a defective product from any company you should always reach out to them immediately. Most have amazing return policies or even lifetime warranties!

Ensure that you are not using faulty products- they can cause some real damage to you, especially in the realm of workout gear.

To ensure you're going to have an easy-peasy time, we highly recommend that you pick a set that has a great warranty. That's the best protection you can offer yourself.
q:

Are adjustable dumbbells dangerous?

a:

Absolutely not! We don't include designs on our lists that are known to be faulty or low quality. That just ain't us!

Again, if you suspect you have a faulty set, return them immediately. The only danger posed is the danger that low awareness brings. Always give them a check over and keep them clean.
q:

How do I take care of them?

a:

Most workout equipment can be cleaned with a special spray that you can buy that's designed specifically for these sets. However, since these are special in their design, you're going to want to check in with the manufacturer.

They generally have instructions included. If they don't, shoot them an e-mail!
Subscribe to our newsletter