Best Pre-Workout Supplement Reviews
last updated:
May 18, 2020
Pre-workout supplements are designed to give you an extra boost of energy during your cardio or strength exercise routine. They are usually powders you can mix in with water or another liquid, but they may also be premixed drinks. They do not all have the same ingredients, and they do not all offer the same benefits or work inside your body the same way. If you are primarily a runner, you will likely not want to take the same supplement a powerlifter would take.
It can be a confusing topic, but it is one worth looking into because these supplements can make a difference and help you achieve your goals. We've done a lot of research for you. Read on to learn about the best pre-workout supplements according to our panel.
In a Hurry? The top ten winner after 23 hours of research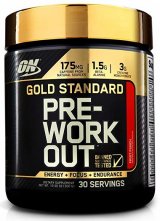 Optimum Nutrition Gold Standard Pre Workout
Why is it better?
Creapure Creatine
Carnosyn Beta Alanine
Naturally sourced caffeine
Taste is good
In a
Hurry? Editors choice: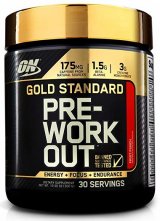 Test Winner: Optimum Nutrition Gold Standard Pre Workout

30
Researched Sources
12397
Reviews Considered
14
Hours Researching
10
Products Evaluated
Effectiveness
Features
Versatility
Value
Brand
By Default
10 Best Pre-Workout Supplements
Criteria Used for Evaluation

Effectiveness
It may have a huge ingredient list, but does it work?
In this review, we looked strictly at pre-workout supplements. We have reviewed post-workout recovery supplements, weight loss/ weight gain aids, protein supplements and energy aids in other sections of the website.
We did note where a product has other useful benefits and assigned scores effectively. But we were not interested in products not advertised as being useful for 15 to 30 minutes before an actual workout.
Some of the products in this review have extra benefits, but in order to make the list, each product had to do one thing well: prepare you for your workout by increasing its effectiveness.
So we focused on products that we found effective. The thing is, we are all different. What is effective for one user may not be much help for someone else. So it was important for us to explore different ingredients, providing summaries of each ingredient's purpose to help you pick and choose the benefits you need. Some fitness buffs use caffeine regularly with no problems; for others, caffeine can cause overstimulation. So we have shared when caffeine is an ingredient. We wanted to help our readers learn about ways to get energy without using caffeine. This is one example of how the idea of effectiveness is not one size fits all.

Features
The features of pre workout supplements mostly include ingredients and benefits.
Features can also include flavors and production processes. A supplement with all-natural ingredients will appeal to someone who finds it important to stay away from certain chemicals and processes. For our review, we made sure to pick a range of products that will offer options for features.
If you think about it, the array of features offered by supplements is overwhelming. Since most of the features are things you cannot see or touch, manufacturers sometimes go overboard in listing them out. If you shop for a new treadmill, it is simple to see which ones have cooling fans or cup holders. With supplements, it may be harder to tell what "17 all-natural ingredients designed to get your muscles pumped" may mean.
For that reason, we have worked to provide plain language and ingredient descriptions in our reviews, to better help you make choose the one that best suits your needs.

Versatility
A single purpose supplement can still be versatile in different ways.
Versatility here refers to what a product can do besides prepping you for a workout. Since the article is about pre-workout supplements, we were not as strict and exacting on this criteria as we may have been. There are some things you can buy that can and should only have one use. Pet shampoo and boxes of nails are both examples of this.
With supplements, things get a little murky because quite often manufacturers will offer several perks, like a powder you can take before you work out as well as when you first wake up in the morning. So while our aim was to share the best pre-workout supplements with you, we also included some that are not only for that extra boost. Products that can do more are always a good way to save money.

Value
A bigger ingredient list does not mean a bigger value.
Would you buy pure creatine powder, that can give you strength for explosive movements but will not help with recovery?
You may, for your own reasons. And by using the creatine, you would be getting a good value. This is because paying for a product with other features may be more expensive. Nobody wants to pay for something they do not plan on using.
If, on the other hand, you do want something that can energize you, help you recover, give your muscles more fuel, and help you recover and stay awake after a hard session. In this case, your goal would be to have a list of your most important features, match them with ingredients, and then go from there when you examine possible supplements.

Brand
Brand names aren't everything, but a company's reputation is important.
We feel most comfortable endorsing products that we know have either a history or a proven record of reliability and honesty.
This is why many of our reviews were for products produced by long-running and well-known companies. Having been around for ten or twenty years does not automatically mean a company is perfect, but it does say something that the company has survived for that long in a competitive market.
Of course, there is also something to be said for startup companies. Every large, successful company had to start out small. There is nothing wrong with purchasing from a brand that is only a year or two old. Just make sure to look at reviews, compare ingredients, ask questions, and make sure you are comfortable with your ultimate decision.
Expert Interviews & Opinions
Most Important Criteria
(According to our experts opinion)
Experts Opinion
Editors Opinion
Users Opinion
By Default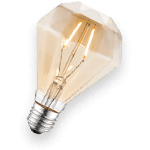 Beware of False Promises
Marketers are clever at getting people excited without providing much concrete evidence for their claims.
This is not to say that marketing is bad or that you can never trust what a company says about itself. You just have to educate yourself and learn to look at supplements with a knowledgeable eye.
Think of the things you read as things that each ingredient may do or can potentially do. Then research that ingredient by finding and using an impartial source. You may be surprised at what you find. Doing your research, and understanding that supplement companies have a vested interest in your purchase decision will help you find a supplement that will meet your needs while keeping your expectations realistic.
The Science of Creatine
Most trainers and other fitness experts would feel comfortable suggesting creatine as a standalone supplement or as part of a multi-ingredient mixture.
This is because there are research and science behind creatine use. It is safe when used in the proper doses. It is not something to be taken every day but is something you can take for specific workouts, just prior to starting them.
Finding and reading studies--they are easy to find on the web--will help you understand what creatine will and will not do for you. It is associated with short term strength gains for intense physical activity.
It is wise to apply this same method, of reviewing scientific studies, to each ingredient that supplement offers before you buy.
Other Factors to Consider

Use
Before you buy a supplement or consider buying one, it pays to consider what use it has. This review is for pre-workout supplements, as we have discussed, but some of the products on this list can also work as recovery options or energizers. You should consider what the product's use is, and also what you plan to use it for. That way you will know that you can get what you need out of the product and you will be satisfied with your decision.

Ease of Use
We included ease of use because, while virtually all of these products can be mixed with liquids to drink, some of them are pre-mixed and others can be used in cooking.
We suppose, technically, that anything in powder form can be used for cooking. Pancakes come to mind. You can make protein pancakes by putting some of the supplement powder in the flour. They usually will enhance the flavor, or at least have a negligible effect, but it would be good to know if a supplement has a particularly unappealing flavor. And, of course, most of us would not want cherry limeade or other fruit flavors in a pancake.
Premixed drinks are easier to use than powder mixes. Powder mixes that dissolve quickly are easier to use than extra thick or insoluble ones. For some supplements, you may as well use a mixer or blender each time because you will struggle to get the powder dissolved. In each case, we want you to know what you are getting into with your purchase.
Frequently Asked Questions
q:

Are supplements safe?

a:

Supplements are safe if you use them appropriately and are following the exact directions supplied by the manufacturer. They are not "legal steroids." While not inspected or certified by the FDA, supplements are subject to the same safety and truth in advertising rules as any other consumer product.

If you are in doubt or if something seems off, you may be able to talk to a doctor about possible side effects. A medical professional will know more about chemicals and how they interact with your body that most fitness buffs will.
q:

Do supplements work?

a:

That is a complicated question. The best supplements, those with good reputations and track records, will have a positive impact on your energy level and workout progress. It is important to consider a brand's track record and reviews before making a purchase.

Managing expectations is also important, too. The same supplement may not do for you what it does for a friend or for a reviewer. If you use supplements as part of an overall routine, with regular exercise and a healthy eating plan, the supplements will complement everything else you are doing and will help you meet your goals.
q:

Do I need supplements?

a:

We are of the mind that supplements are not an essential component of a successful health and fitness plan. You can build strength and improve your overall wellness with regular cardio and weight-bearing exercise, without adding supplements into the mix. They are called supplements because they are supplemental to what you are already doing when used properly.

On the other hand, supplements can absolutely help you meet your goals faster, and are a huge advantage for certain physical endeavors. A martial artist, who needs to make fast and impactful movements, might benefit from taking creatine shortly before a lifting session. Creatine, specifically, aids you in making explosive movements.
q:

What is the deal with amino acids?

a:

Amino acids occur naturally in your body and are what your body uses to make protein. Protein aids in muscle growth. Proteins are made of what is called long chains of DNA. Without amino acids, your body cannot put together these long chains. The appeal of some supplements is that they will give your system more amino acids to work with, which can aid in muscle construction.
q:

Can supplements be bad for you?

a:

They can, but virtually any consumable product can be dangerous if you overuse it or use it in ways that are not recommended. Always follow directions when using your supplements. Use them only for the reasons manufacturers say to use them. For example, you would not take creatine in the morning as a means of getting your energy throughout your workday, because creatine gives short-lasting intense physical energy and does not improve mental focus for a whole eight-hour workday.
Subscribe to our newsletter