The Best Nootropics As Pre-Workouts
last updated:
Feb 12, 2020
Few fitness supplements have more hype and misinformation surrounding them than nootropics.
Nootropics, sometimes called smart drugs, are substances that may improve cognitive abilities. The best ones can make you more focused, getting you through workouts efficiently and giving you an extra boost on tired days.
Nootropics will not make you stronger or faster, but you may gain in these areas with the enhanced motivation and task completion that nootropics lend you.
For this reason, we looked into nootropics that are ideal pre-workout supplements. With a ready market, many manufacturers have added nearly endless lists of extra ingredients. Not all these ingredients are proven by science. To save you time, we have reviewed ten products by ingredient, using only four basic and proven ingredients. They are:
Caffeine,
Gingko Biloba,
Rhodiola Rosea,
Creatine.
Learn more about each ingredient in our FAQ section at the end of this article.
In a Hurry? The test winner after 20 hrs of research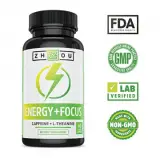 Zhou Energy And Focus
Why is it better?
Caffeine boost without nervousness or later crash
No sugar or calorie content
Vegan, gluten free, nut allergy friendly
Zhou gets good reviews for honesty and professionalism
In a
Hurry? Editors choice: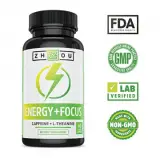 Test Winner: Zhou Energy And Focus

30
Researched Sources
11739
Reviews Considered
20
Hours Researching
10
Products Evaluated
Application
Brand
Effectiveness
Potency
Safety Hazards
By Default
Best 10 Nootropics as Pre-Workouts
Criteria Used for Evaluation

Application
Nootropics that try to do anything can end up not doing anything.
So we looked for supplements that did not have an overabundance of ingredients or those that claim to do too many things. We wanted the focus to be on nootropics that you can take before a workout, to give yourself extra focus and energy. Many of the ones on this list have the side benefit that you can take them as part of your daily routine. Focus and task completion are important in every type of work or activity, not just at the gym.

Brand
We looked for manufacturers who had solid track records and good reputations.
To have a good reputation, a brand does not have to be established or have been around for many years. Grinds, the maker of the chewable coffee pouches, is a young company with an idea that nobody else thought of before. Our experience on their website, and reading over customer reviews, convinced us that the product was worthy of inclusion on our list. We also prioritized a couple of companies that are NSF certified, meaning they have taken extra steps to ensure the purity, potency, and safety of their supplements.

Effectiveness
OK, it has 23 different plant roots in it, but does it do anything?
If a supplement isn't effective, if it isn't improving your mood, cognition, performance, or whatever other metrics you are looking for help with, then there isn't much reason to take it. Instead of looking for products with the latest and greatest ingredients, we kept it simple with a few proven ingredients. Bulk Supplements makes some of the most effective and useful nootropic supplements on the market, and for the most part, they only contain one ingredient.

Potency
Potency refers to how strong a product is.
In the case of nootropic supplements, potency is determined by a few factors, including
Composition;
Manufacturing process;
Purity (presence of inert or extra ingredients);
Sourcing (where the ingredients came from).
Creatine that comes from Creapure, the world-famous German lab, will naturally be the most potent and pure creatine you can buy. This is something you can rely on. You can also look at the ingredient list, which we think is one of the best things you can do with any supplement. A lot of ingredients does not ensure it is powerful or will deliver results.

Safety Hazards
Supplement manufacturers today are required to disclose any potential side effects.
Side effects from over the counter supplements will typically be mild. You can avoid most of them by following the label directions and never taking more than the maximum amount. Side effects get more serious when you overdo a supplement. Even coffee, something you can buy at any store, will make you nauseous and perhaps give you insomnia if you drink too much of it.
Even though side effects from supplements are not usually serious, you still have to educate yourself and look out for any signs of them.
Expert Interviews & Opinions
Most Important Criteria
(According to our experts opinion)
Experts Opinion
Editors Opinion
Users Opinion
By Default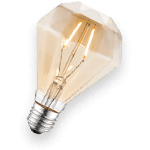 Unpacking Maca Root Powder
Every few years, a supplement ingredient comes along that claims to fix everything. It can make you stronger, give you more energy, help you run farther, improve your memory, and so on. Often these ingredients are full of inflated claims, but many times the magical ingredient will have at least some of the benefits it says it does. The latest example of this is maca root, which we found listed as an ingredient of several nootropic supplements we examined.
Most of the evidence for maca root is anecdotal, meaning passed by word of mouth from people who have used the root. Scientific evidence is limited and studies have not been large enough to state that maca can do all the things its proponents claim it will. Most studies, in fact, have focused on maca's use as an aphrodisiac and sex drive enhancer--not as a fitness tool. People in Peru, where the plant is plentiful, often rely on it for nutrition and sustenance. There's no disputing that maca root works as a food source.
We promised we'd do the math on maca root in SmarterVitamin caffeine pills, so here it is. SmarterVitamin got high rankings for its safe, therapeutic caffeine content and lack of filler ingredients. Each pill contains 250 mg of maca root powder. This calculates to 0.0088 ounces or not even a tenth of an ounce!
Since maca root is not approved by the FDA, there are no recommended dosages. However, we can't imagine such a tiny amount of maca powder will do anything except work its way through your body and come out as waste. It's another example of why research is important because every indication from SmarterVitamins is that the maca root will change your life.
Adaptogenics and You
Many of the herbal ingredients you find in nootropic supplements will be called "adaptogenic" by the manufacturer. The term was invented in 1947 as a way to describe stress-relieving substances. The promise of adaptogenic is that they will stabilize your body's metabolic processes and help you achieve physiological balance.
It is important to note that adaptogenic, as a class of drug, are not recognized by the FDA, the European Medicines Agency, or the larger scientific community. In fact, in 2013, the FDA warned a company that it was making false health claims by calling one of its products an adaptogen.
Most of the studies about adaptogens were conducted in the former Soviet Union, as well as Korea and China, more than forty years ago. The studies are not reliable because there is no way for modern researchers to verify the methods used in the old tests.
Our conclusion is that adaptogenic, as used today, is a marketing term and not a medical or scientific term. We encourage you to investigate all claims made by supplement manufacturers and understand that calling a substance an adaptogenic does not give it any special qualities above those backed by verifiable research.
Other Factors to Consider

Value
We've said it quite a bit, and we can't promise it won't come up again, but huge ingredient lists do not equal value. Often, makers will inflate prices based on all the different perceived benefits of substances. They will also expect you to pay more because the product contains, say, 400 mg of Gingko Biloba instead of 250. In reality, there are no formal standard doses for most of these herbal and synthetic substances. Just like taking a megadose of vitamin C will not give you clearer skin, eating a lot of creatine will not make you hyperfocused and may actually make you sick. For us, a product with one or two proven benefits is more valuable than a super supplement, and the simpler blends are usually less expensive and come in greater quantities.

Versatility
While we narrowed our reviews to nootropic supplements you can use prior to a workout, there is room for versatility in that category. Some of these supplements may improve your memory in addition to helping you focus. The coffee pouches can actually help you quit using tobacco if that is a goal of yours. Creatine, in measured doses, is good for both intensified workouts and post-workout recovery. And often, plant-based supplements can have an immune-boosting effect, which everyone can use.
Frequently Asked Questions
q:

What are some other nootropic ingredients you chose not to cover?

a:

They include:

L-Theanine
Bacopa Monnieri
Ginseng
Noopept (a synthetic compound)
Piracetam (another synthetic with similar properties to Noopept)
Phenotropil (a synthetic with almost no research background)

To put things in perspective, Ritalin and Adderal are both true nootropics, with proven efficacy in treating both ADD and ADHD. Though they are life-changing and therapeutic for many patients, Ritalin and Adderal also have documented histories of being abused for non-medical purposes. Also, nicotine has nootropic properties. We, of course, would never recommend nicotine as a sports supplement because of its equally documented addictive properties. We advise you to always use caution, trust medical professionals and do research concerning any supplement you may wish to put in your body.
q:

Can you tell me more about caffeine, Gingko Biloba, Rhodiola Rosea, and creatine?

a:

Yes, here is the rundown on our focus ingredients:

Caffeine--a chemical derived from coffee beans, it is the psychoactive element found in coffee, many sodas, and some sports energy supplements. It is proven effective in increasing energy and concentration for short periods of time. Too much caffeine can cause headaches, nausea, irritability, and exhaustion once the caffeine leaves your system. Caffeine pills are one way to overcome these effects, because they contain caffeine in its purest form, with no added calories from sugar, creamer, or additional flavors.

Gingko Biloba--this is made from the leaves of the Gingko plant, native to Asia but now grown commercially throughout the world. There is some scientific evidence to support using Gingko Biloba as a memory enhancer and focus tool. There are very few side effects or negative outcomes associated with Gingko Biloba. It can be made into teas, with the benefits being just as potent as those gained by taking the Biloba in pill or capsule form.

Rhodiola Rosea--an ancient plant that grows mostly in very cold climates. People living in these harsh areas use the plant as a food source and cognition enhancer. There is some evidence that Rhodiola Rosea can do these things, and there is no disputing its nutritional value when taken in raw form. It is a part of many staple diets in cold areas.

Creatine--not quite as thoroughly vetted as caffeine, this popular nootropic energized your workouts by chemically reacting with your body's protein factory to give you enhanced strength for short anaerobic activity.
q:

I saw where they did a study on X supplement, that means it's good, right?

a:

Not necessarily. Studies that use very small sample groups are not reliable. Not every study uses scientific methodology, and sometimes studies are sponsored by corporations that have a vested interest in positive study outcomes. Also, studies on animals, showing the benefits or risk of a certain substance, do not automatically transfer over to human unless there are additional studies replicating the results on human volunteer subjects. We encourage you to look for proof of any claim. Google Scholar is an excellent free resource for finding both abstracts and whole study results on virtually any health topic. We have also included a number of study results we uncovered in the Sources section at the end of this Buying Guide.
q:

Wasn't soy good for you a few years ago? Why do so many supplements say they don't use it?

a:

Soy is a great natural source of protein, especially for people in parts of the world where animal proteins are not readily affordable for many people. The soybean is one of the most versatile plants on earth. It can be processed into milk, shaped into tofu, consumed raw, made into smoothies, and used in recipes, where it absorbs the flavor of foods and seasonings it contacts during cooking.

Soy also contains compounds called isoflavones, a naturally occurring chemical that can act as estrogen inside the body. For this reason, many consumers are worried that soy can increase breast cancer risk or cause unwanted feminization. Though there is no hard scientific evidence to support this, many manufacturers have decided to err on the side of caution, quit using soy in their supplements, and announce this to customers as a selling point.

We at Garage Gym Builder do not take an official stance on the dangers or benefits of using soy. Instead, we have provided soy-free products as we feel many of our readers want to curtail their use of soy for health reasons.
q:

Isn't creatine banned from some sports?

a:

No, Creatine is used, legally, by athletes in the NBA, NFL, WNBA, NWSL, and Olympic competitors. It is also not banned in the NCAA, though there are rules that prohibit coaches giving the substance to college athletes.

There is a copious body of research, replicated over time, showing that creatine is safe when taken in certain limits. It is not a miracle drug that will make athletes more competitive on their own. Athletes use it as part of an overall training regimen.

Creatine, like any consumable chemical, can have side effects. The side effects of creatine are well documented, and professional sports organizations have the ability to monitor their athletes for side effects. Creatine is not safe when combined with anabolic steroids, which have been banned from professional sports for many years.
Subscribe to our newsletter