10 Best Fitness Trackers with Heart Rate Monitor Reviewed
last updated:
Feb 12, 2020
When fitness trackers first came out a few years ago, they were essentially known as glorified pedometer. Over the years, however, they have become more sophisticated. Today, people want more and more advanced features packed into their best fitness tracker with a heart rate monitor. Heart rate monitoring is a key fitness component that people are now expecting to find in their activity tracker. Yet, not all fitness trackers offer heart rate monitoring. Among those that do, the reliability can fluctuate widely. So, we went in search of the 10 best wrist heart rate monitors of 2019. The most reliable, easy to use and all-around best heart rate monitor of 2019 we came across was the Adidas Fitbit Charge 2. Coming in at a close second was the Mio Alpha 2. Read on to discover who else made it on our list, and discover their features!
In a Hurry? The test winner after 13 hours of researching: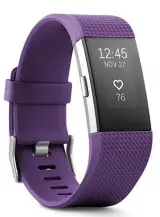 Fitbit Charge 2
Why is it better?
Purepulse Continuous Monitoring
All-day Activity Tracking
Multisport Tracking
Built-in GPS
Cardio Fitness Score
In a
Hurry? Editors choice: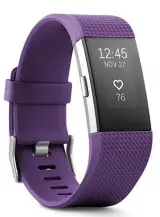 Test Winner: Fitbit Charge 2

42
Researched Sources
12k
Reviews Considered
13
Hours Researching
14
Products Evaluated
Accuracy
Ease of Use
Battery Life
Features
Water Resistance
By Default
Criteria Used for Evaluation

Accuracy
We've all seen people with those chest strap heart rate monitors. Because these units are worn directly over the heart, they are generally pretty accurate. However, they are also wildly and cumbersome. Fitness trackers with heart rate monitors are far more user-friendly - but are they as reliable?
Activity trackers use an optical sensor that is placed on the wrist. It is not near your heart, so it is not sensing the electrical activity within your heart. Rather, it is sensing the flow of blood through your capillaries. It measures one pulse with each heartbeat.
When studies have been done with a range of optical heart rate monitors against EKG heart rate monitoring, results have varied widely. There is usually a difference of between 25-45 beats per minute. Quite a few monitors will not be able to measure your heart rate while you are exercising. It may take up to two minutes after you stop before it can get a reading. This is obviously not going to do you much good when trying to monitor your active pulse rate.
According to Dave Wright, CEO of MyZone, a delay of anything more than a couple of seconds in the best fitness tracker with heart rate monitor makes the data irrelevant.
The thinking for this is HIIT sessions are for guiding people to their targets. If you're doing 10-20 second intervals and there's a delay of 10 seconds, it's beyond unacceptable."
The harder and faster you exercise, the less accurate your heart rate monitor will be. That's because the majority of activity trackers use heart rate monitors that measure blood flow through the wrist capillaries optically. When the blood flow speeds up beyond about 160 beats per minute, it becomes very difficult to get an accurate reading.
Another problem with monitoring heart rate from the wrist is that this area of the body doesn't have that much tissue, but it has a lot of bones and tendons, and all of that is combined with poor blood flow. This also impacts upon accuracy.
The situation becomes even worse when you are trying to monitor your heart rate during exercise. When doing Cross Fit or training with weights, the head, and the upper arm are ideal pulses monitoring sites. The wrist is not.
Optical wrist monitoring is, however, a convenient way to monitor heart rate. It has gotten better over the years, but still has a way to go. If you're a serious trainer, you don't want to be relying on optical activity tracker pulse monitors for your exercise data. Members of the general fitness community, however, can use them with relative confidence.​

Ease of Use
Fitness trackers are actually quite easy to use, once you get the hang of it at least. There might be some unknown functions and buttons, but they're thoroughly explained or they're pretty straightforward, and there's not much thinking to be done here. The question is - how can you use your fitness tracker for more accurate results?
We've already discussed accuracy, but we talked about how the best heart rate trackers works, and what makes it accurate or not, not how to make it even more accurate, if that is possible. Before everything else, you should know that the readings can be affected by many things all at once, and when you see that number on the small screen strapped to your wrist, it may not be so precise - it's more like an estimate of your heart rate, an accurate estimate though. If you want even more precise results though, your best bet is to pair your fitness tracker with heart rate monitor with a chest strap heart rate monitor.
The very first thing that could be affecting your results is where you wear your watch. In fact, this can be the factor with the greatest impact! The correct fit is what makes your reading accurate or not. Your tracker should rest at least one finger above the wrists. Make sure that the watch is snug, but not too snug so that it restricts your movement. The watch should always hug the skin, and you should not be able to see the little LED light shining through and illuminating the skin. The story changes during exercise though. The trick here is to place the tracker as close to the wrist as possible while keeping it from sliding around when you get sweaty. A good starting point is to try wearing it 2 fingers above the wrists, as opposed to only one when resting. Yet again, make sure that the watch sits tightly, but don't let it cut off your circulation.
There are more things to keep in mind before you attempt to measure your heart rate with the wrist trackers. First, you must warm-up to get your heart going before you set off to exercise. By doing this, you ensure that your trackers have a stable reading throughout your whole session. If you notice that your tracker has stopped measuring your heart rate, it's a good idea to stop briefly (for about 10-30 seconds) until the tracker gets a reading again, and then you're good to go. As we already said, make sure that the your fitness tracker isn't too loose or too tight around your wrists. A watch that sits too tightly around the skin can cut off the blood flow, and it won't be able to detect the subtle changes it needs to in order to make an estimate.
Your skin also has to be taken good care of for the tracker to work the right way. Remember to take the tracker off your wrists from time to time, and wash the band and the watch (if it's waterproof) with water and a bar of mild dish soap. Dry them well before you put them on your wrist to avoid trapping moisture. You should do this every time you're done with a particularly strenuous session at the gym! If you use sunscreen, lotion or any other cream that might leave a residue, make sure that a very small amount, preferably none at all, gets trapped under your strap, and if it does, rinse it off with mild hand soap and dry completely. Also, by wearing the best fitness tracker with heart rate monitor for a long time on your wrist may irritate your skin, so you must let your wrists have a break from time to time. Make sure that there are no particles trapped underneath the band, as they can irritate your skin even more! Even tattoos can affect the trackers' ability to make an accurate assumption!
So, using the wrist heart rate monitor is easy enough, but there are still some rules that you have to follow if you want an accurate assumption.

Battery Life
The battery life of your tracker is an essential feature that we simply have to include. The battery life of the tracker is usually good, or very good, but depending on how much you use it, how well it was made, and everything else in between, the battery life will change, and you will need to charge your watch more or less every two weeks or so. This shouldn't be so inconvenient, but it can be if the tracker decides to go to sleep in the middle of your exercise! It will usually give you a warning beforehand though when the battery is low, so you will know when the time is right for you to charge your watch.
There are still some things that you can do to make the battery life of your watch last longer. The battery life you see advertised is actually showing you how much it would last if you used the watch as little as possible. Of course, the more features you use, the faster the battery life will diminish, but you didn't buy the watch to use it like you would a regular one, so it's vital that your fitness tracker can withstand your every whim. Some settings can be adjusted to give your device more life with just one charge. If you can change the amount of backlight the watch gives you, and make the screen shut off as soon as you stop using the best fitness tracker with heart rate monitor. Believe it or not, the tone of the keys and the alerts can also influence the battery life, so again if you have the option to turn these off, do so. If your watch is connected to a different device all the time, you could potentially see the battery dying off faster, and all day heart rate tracking can also spell an early grave for your battery. Your clock will inevitably shut down, so it's important that you keep track of the battery life, and have your watch charged and ready to go at all times!

Features
Your wrist heart rate tracker is not only that - in fact, but it can also do a lot more than just measure your heart rate, making your life easier, and giving you all the data you need after you're finished working out.
As we said before, fitness watches are pedometers before everything else. This means that they will measure your every step, more or less accurately, and you will know at the end of every day just how much steps you've taken (if you wore the watch all the time). This is useful info when you want to know just how to fit your stay outside of the gym! Your watch can also probably be connected to a different device, either via Bluetooth, wi-fi or ANT+. This is great when you want to transfer your exercise data to your phone app, or when you want to listen to music, connect a chest strap heart rate monitor and much more. When connected with your phone, the watch can notify you about any notification that reaches your phone, either by vibrating, creating light or making a sound. This way you stay connected throughout the whole duration of your stay at the gym. A wrist watch can also gauge the number of calories you've burned, albeit not so accurately, so take this info with a grain of salt. There's much more that the best fitness tracker with heart rate monitor can do, so give them a try to find out how special they are!

Water Resistance
Every good fitness tracker should be at least moderately water resistant and not only that, but it should also resist dirt, sand, and every other element of nature to some degree! And it should be able to resist your sweat as well, since that is what it will have the most contact with, and sweat can be quite damaging to some devices.
You can check whether your tracker is resistant or not by looking at its resistance mark, or looking at whether it even has one. This mark is made out of two letters and two numbers. The letters are just the name given to the mark, and nothing more. The numbers are where it's at! The first number tells you how resistant your device is to dirt, dust, sand and so on and so forth, and is usually six, indicating a very high rating. Some trackers have special military grade marks, which tell you just how resistant to being dropped down, hit, thrown and everything else in between they are. The second number tells you how resistant your device is to water. The highest number it can get, at least for now, is 8, showcasing that you can keep the device 100 meters underwater for 30 minutes or so. This doesn't mean that it's completely resistant, and salt water can still be very damaging even to the best wrist heart rate monitor, so make sure to not expose them to water so much!
Expert Interviews & Opinions
Most Important Criteria
(According to our experts opinion)
Experts Opinion
Editors Opinion
Users Opinion
By Default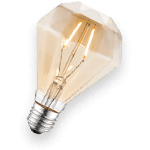 The Fit
You must make sure that your band sits comfortably around your wrist. This is because, first things first, you will be distracted by a band that does not fit you well, and you might need to make frequent breaks to adjust the band, which can affect the quality of your workout session. A band that is too tight can cut off your circulation, so the readings may not be so accurate either, while you can lose a band that sits too loosely around your wrist, and the device can fail to read your heart rate. Luckily, the fit can be easily adjusted, just like you would adjust a regular watch, and the clasps keep your watch tightly and securely strapped to your wrists, so you don't need to worry about losing it!
Release Date
The release date of your device truly matters. Why is that, you may wonder? Technology is constantly advancing nowadays, and the newer your watch is, the likelier it is that the readings it will make will be accurate. Old fitness watches didn't even have the ability to track your heart rate, and the only way to know what your heart rate was by measuring it manually. Luckily, the technology today allows us to enjoy a very convenient and moderately accurate device for measuring or heart rate sitting neatly on our wrists, and it only needs a few lights to do its job!
Other Factors to Consider
Bottom Line
The heart rate monitoring side of activity trackers is a work in progress right now. Even though chest straps are more reliable, technology is bound to make them more convenient wrist model more accurate. The most reliable and convenient monitor point, though, may well prove to be the ear. So, in the future, we may be hearing rather than reading our heart rate.
​In the meantime, we must content ourselves with the best of what's currently on the market. So, if you're after a reliable heart rate monitoring fitness tracker, look out for Adidas, Mio and the Fitbit Surge. If you want even more accuracy, choose a chest strap enabled Polar 2 or Garmin Vivo. Meanwhile, check out this article about the best waterproof fitness tracker review.
Frequently Asked Questions
q:

Can I use my heart rate tracker during my workout?

a:

You probably came here for this very reason, so the answer to your question is yes! These trackers were simply made for things like these, and you would be missing out if you didn't give wearing them when you workout a try. You just need to make sure you are wearing it properly when you exercise in order to get the most accurate readings.
q:

Are these devices really accurate?

a:

Well, they are as accurate as they can be. Since they use light to monitor your pulse around the wrist, these measurements can actually be quite off. Your heart rate can be affected by many things, ranging from the place you wear your device, to your height, weight and fitness level. If only something is amiss, the measurement can be way off, and you will end up with a result that is off by 20 or even 40 beats, which is unacceptable! You must make sure that you've done everything by the book, and your measurements will be correct.
q:

Does the brand I end up choosing matter?

a:

Some brands are better, that's true, but if the technology is okay, and the construction is good, the brand you end up choosing may not matter so much. Fitbit and Garmin tend to be among the favorites, but that doesn't make them inherently the best. There are many obscure brands that are excellent and budget friendly too, as the Mi band, and you should give them a try as well.
q:

Is a chest strap heart rate monitor better?

a:

Well, yes and no, depending on how you look at it. A chest strap heart rate monitor is much more accurate than the wrist heart rate tracker, simply because of its location - it sits close to the heart. However, chest heart rate monitors are uncomfortable and tend to slide around, and can also press on your skin and leave marks. Wrist trackers are much comfier, but they are not so precise. In the end, it all boils down to what you prefer more - accuracy or comfort!
q:

Does the location I wear my tracker at matter?

a:

The best fitness tracker with heart rate monitor should be worn around your wrist, of course, but the location on the wrist itself matters too. When you're not working out, the band should sit one finger above your wrists, and it shouldn't be too snug or loose. The best wrist heart rate monitor needs to sit around 2 fingers above the wrists, without moving around, so it can measure your heart rate precisely.
Subscribe to our newsletter