Top 10 Waterproof Fitness Trackers Reviewed and Rated
last updated:
Feb 12, 2020
With the rapid expansion of the fitness tracker industry over recent years, manufacturers are bringing to market devices designed to meet the demands of more and more people. For years, activity trackers rated poorly when it came to operating underwater. Many of them still do.
However, there is now a growing number of very impressive trackers specifically designed for swim training. In this article, we've captured the 10 best waterproof fitness trackers that are available in 2019.
Our best-rated swimming fitness tracker is the Garmin VivoActive. The TomTom Spark was a close second for us, followed by the MisFit Speedo Shine. Rounding out the top five were the Moov Now and the Polar A360.
This is the best product on our list that is currently in stock: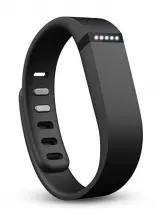 Fitbit Flex Wireless Activity
Why is it better?
Impressive In The Water Functions
3 Gig Music Storage
Feature Packed
Silent Wake Alarm
42
Researched Sources
16k
Reviews Considered
12
Hours Researching
14
Products Evaluated
Use
Accuracy
Water Resistance
Features
Battery Life
By Default
10 Best Waterproof Fitness Trackers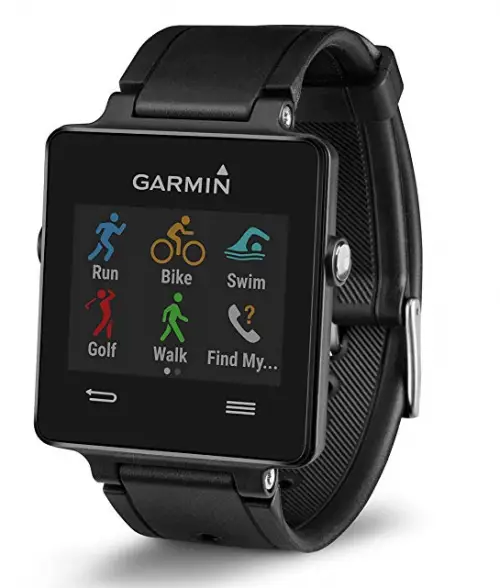 Impressive Swim Data
Accurate In Water
Detailed Post-swim Analysis
Sunlight-Readable
User Interface Not Advanced
The Garmin VivoActive waterproof monitor tracks your swimming length, depth and time. It will track your running, hiking, swimming, walking and even your golf. It has a high-resolution touch screen and, while the square face is a little bulky, it has a rather thin profile. You can switch around the display face to fit your style and activity.
Read more
The Garmin VivoActive has such widgets as notifications for email and Instagram. It also has music controls, a weather app, and your daily step count.
The apps include programs for running, biking, cycling, swimming, and walking. You can also download extra apps as well as extra data fields for your apps.
​In terms of its swimming functionality, the Garmin VivoActive provides the best range of onscreen swim data. It will record your distance, time, stroke, temperature, pace, speed and SWOLF (Swim Golf). When you reach midway markers, the device will buzz you.
The VivoActive also gives you a better post-swim analysis of your performance than you get from the TomTom Spark. Overall, we think it's the best waterproof fitness tracker.​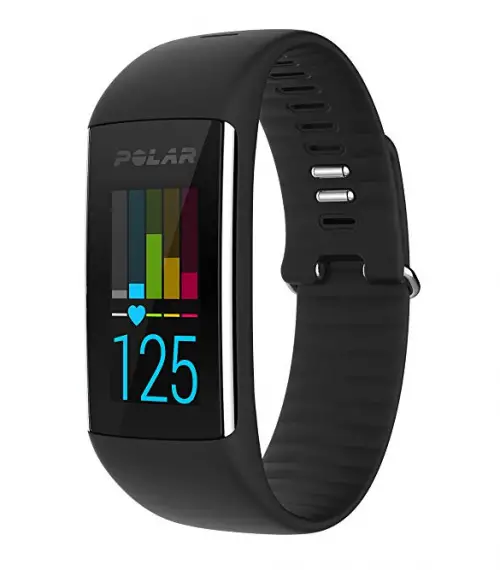 Very Accurate Heart Rate Monitor
Simple To Use
Call And Text Notifications
Comfortable, Sturdy Band
The Polar A360 is Polar's new do-it-all fitness tracker. It tracks all-day fitness, metrics, sleep, and exercise. It has a color touch screen display and it is completely waterproof.
The Polar A360 brands itself as being one of the simplest to use fitness trackers on the market. It has a very intuitive and easy touch screen. It includes a couple of Smartphone features, such as call and text notification. It has a rectangular, elongated design which is similar to the Polar Loop.
Read more
A standard USB charging port can be used to charge the internal battery. However, to charge it you do have to disconnect the main body from the band. When you do this you will see that there are two thin rubber straps that keep the band together. These are potential weak links so you will have to be careful with the strap when the body is removed.
The band itself is made out of a soft latex rubber material and is extremely comfortable. Bands are easily replaceable in case they wear out. The band is secured with a pin style clasp and loop. It gives a very secure fit and wears.
The Polar A360 can be set up with your computer or smartphone. The initial set up includes some software updates. In terms of heart rate monitoring, you get both an optical heart rate wrist monitor and the option of pairing the device with a Bluetooth enabled chest strap. The band has a nice grippy texture on the underside to allow the optical heart rate sensor to work optimally.
The Polar A360 gives a very accurate heart rate reading when you're working out in the gym. However, when you're jogging it is less reliable. It will not show your steps and distance while you are jogging. The same thing applies when cycling.
So, how does the Polar A360 operate underwater? Unfortunately, not that great. The touch screen function is difficult to use when it has been exposed to water. The swimming features are pretty light. It will tell you how long you've been in the water and what your swimming heart rate is. However, the pulse recording is not that accurate.​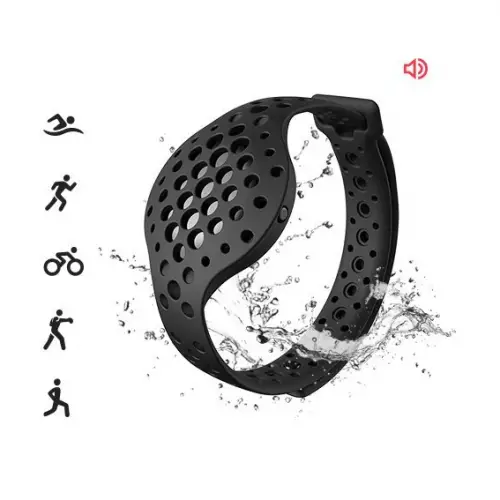 Easy Operation
6-month Battery Life
Comfortable Fit
Advanced Swim Tracking
The Moov Now is a very simple device. It consists of a small button that has no screens or fancy dials. All you have is a small LED indicator which lets you know if the battery is working. The Moov Now has a replaceable 3-volt lithium cell battery. The battery life is six months. But you will have to replace it after that. When you purchase your Moov, you get two breathable bands. One is designed to fit on your wrist, the other on your ankle. Both straps have plenty of adjustabilities.
Read more
The Moov will track your physical activity, as well as your sleep, at all times. But it will only send that information to the Smartphone app via Bluetooth when it is engaged in syncing mode.
When you first open up the Moov app, you can see an activity indicator that lets you see how many minutes you've been active throughout the day. You can then tap into the device to get a detailed breakdown of your activity.
The device can measure your sleep cycles. It does a good job of recognizing your sleeping and waking times. The Moov includes a number of coaching programs that give you a breakdown of your training statistics.
In terms of swimming, the Moov will tell you how many strokes you've achieved, your turn times, your stroke times and what style you were swimming in. You'll also get an analysis of your pace and ability and a measure of the number of calories burned during your swim session.
Unfortunately, the accuracy of the Moov in the water is not the same as on dry land. The strokes per length count are inconsistent, which then throws off all the other counts.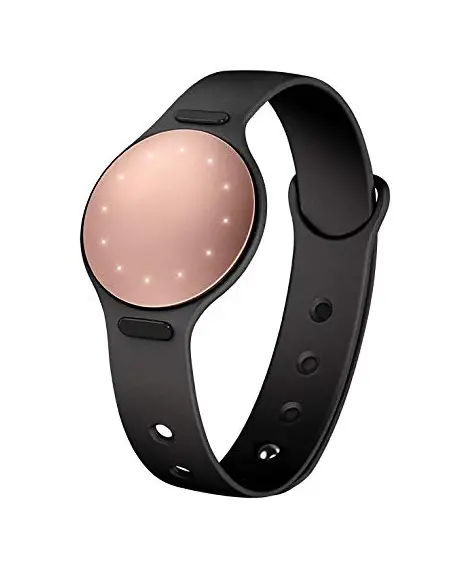 Accurate Lap Counter
Vibration Alerts
Multicolor LED Progress
Non-Charging
The MisFit Speedo Shine is MisFit's swimmer's edition activity tracker. It features a lap counter which is activated by triple tapping the device. This is the most accurate lap counter that we have come across.
Read more
The Speedo Shine is not heavy on swim features. You don't actually get any feedback on your swimming performance, style or technique.
What it will do is to tell you how many meters you've traveled. It will then convert this to a point score and add it to your daily activity count.
Interested in seeing more products from this manufacturer? Check out our list of best MisFit Wearables.
5

. Fitbit Flex Wireless Activity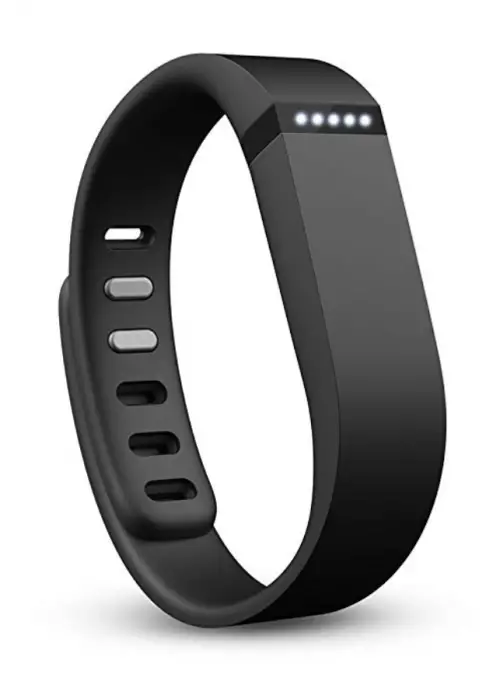 Impressive In The Water Functions
3 Gig Music Storage
Feature Packed
Silent Wake Alarm
The Fitbit Flex Wireless Activity Cardio and Fitness fitness tracker is a power-packed device. It features GPS and has three gigs of onboard music storage as well as continuous heart rate monitoring. This is a massive fitness tracker that takes up a lot of space on your wrist.
Read more
Unlike many devices, the display on the Fitbit Flex Spark is not a touch screen. You have to navigate around by way of a button to find what you need.
The 3 gig of music space allows you to store up to 500 songs on your device. TomTom even provides a pair of Bluetooth headphones with the Spark. The Spark will track running, cycling, swimming and most any other activity which gets your heart rate up. It will even track your sleep.
However, you may find wearing the device to bed just a bit too cumbersome.
TomTom has a lot of great features. But TomTom has sacrificed style, comfort, and usability to bring them to you.​
It is in the swimming monitoring, however, that Fitbit Flex comes into its own. You are able to do a detailed analysis of your swim session with this device. You have the ability to break down your swim into sets and sessions, with varying degrees of intensity. The tracker will buzz you whenever you need to change up your power or stroke.
The swimming goal feature actually allows you to view your session's progress. The tracker will buzz you when you surpass your goal. The TomTom is a little slow, however, to pick up on turns in the water. This means that it may give late notifications on when to change your stroke.
In contrast to the TomTom's impressive performance in the water, the post-swim analysis is not exactly ground-breaking. It will give you a break-down of your pace and speed but not a lot on your efficiency turns and technique.​
6

. Garmin Forerunner 735XT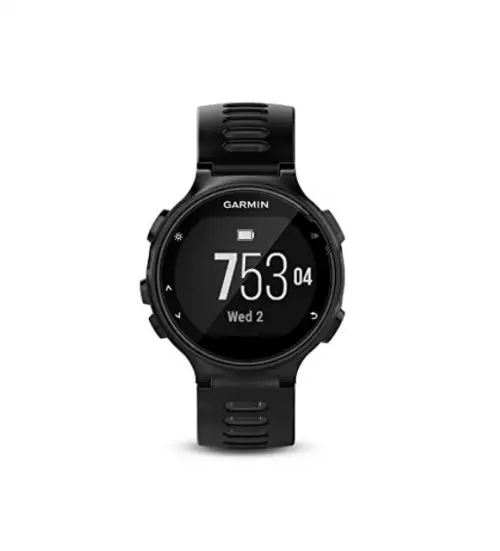 Integrated GPS
Shock Resistant
Running Dynamic Pad
Many Connection Features
Customizable
Poor Battery Life
Inaccurate Heart Tracking
The Garmin Forerunner 735XT is a specialized tool for runners and people who feel like getting into the sport. There's a handy GPs feature to guide you through the woods and help you keep track of where you've been. It has a pretty accurate wrist-based heart rate monitor that shows you just how well you've performed.
Read more
Advanced features for runners include VO2 max, cadence and much more, and you can add a chest strap to help you keep better track of your health and fitness. The smart notifications will always let you know whether you have a missed call or text. The data of your current exercise will be uploaded automatically. You can connect IQ with it to customize your tracker with watch faces and interesting apps! You can connect the Forerunner 735XT with the Garmin Connect, the online and free mesmerizing app that shows you exactly what you need to see!
7

. moreFit Smart Watch Fitness Tracker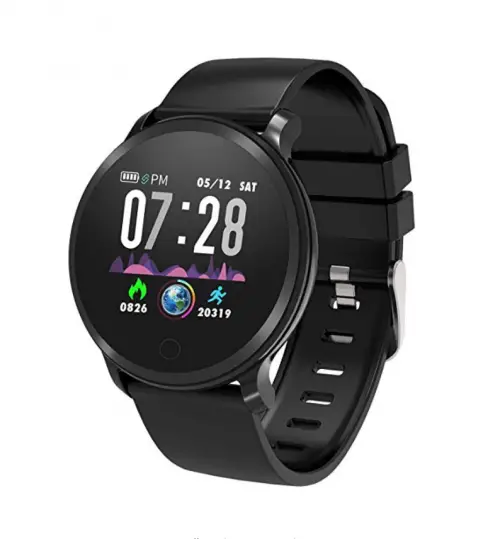 Personalized Color Screen
One Year Warranty
Full-Color Display
Sensitive Touch Sensor
The moreFit Smart Watch Fitness Tracker will monitor your heart throughout the day. This data will then help it calculate the number of calories you've burned when you exercised! The screen is presented with full colors and a diameter of 1.3". The touch sensor is responsive and gives you sublime image quality.
Read more
The handy fitness tracker vibrates to alerts you of everything a regular phone does. There are five different themes to select to decorate your tracker. If you connect the tracker with the app you can then customize the notifications to your liking. The watch has a one year warranty that promises you a long and successful life for your tracker. You can connect the watch with wireless to share the data you need to.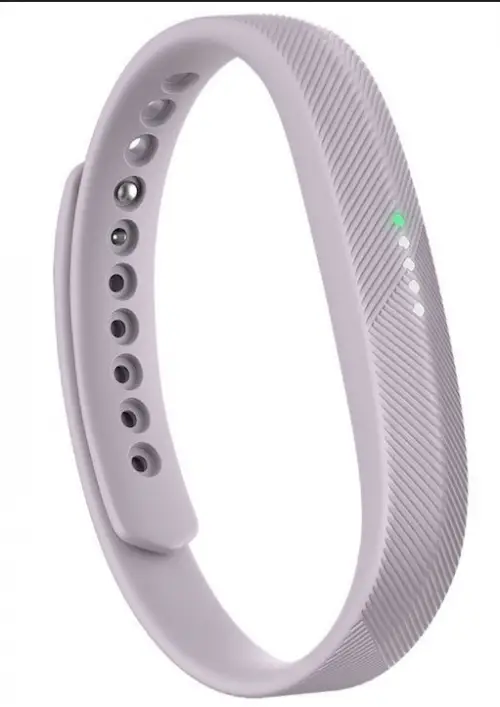 Small And Convenient
Smart Track
Elastic And Durable
Reminders To Move
Swim-proof
Fitbit has surprised with a tracker that is almost completely waterproof, unlike many of their other fitness trackers. This is a very unique tracker, simply because it has no watch face. Instead, it is all rubber, with a few flashing LEDs to tell you whether you have any notifications or not and similar things. It's super-slim and elegant, and you can hide it or combine it with virtually everything, so you can always track your progress.
Read more
The steel clasp holding everything together is surgical-grade, keeping your watch safe around your wrist. The most important thing is that it is swimproof, and it tracks your swimming data accurately. You can also shower, bathe, or just enjoy the water while it's strapped around your wrist. The SmartTrack keeps a note of your workouts, analyzing them and remembering your patterns, while automatically recording them to your app. The Flex 2 will also remember your sleep patterns and cycles to tell you just how well you sleep. The silent alarm will gently prepare you for the upcoming day without waking up anyone else in the process. You can set the vibration patterns and lights to your liking. The LEDs and vibration will also keep you moving, thanks to the sedentary reminder. Their app will gather and organize all important data, and you can then share that data, or keep it for yourself to see how far you've come.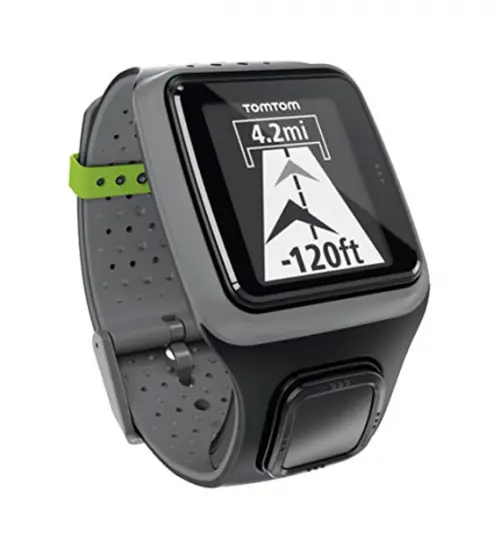 Super Large Display
Graphical Training Partner
One-Button Control
Multi-sport
Doesn't track Swimming Accurately
Let's first get the most important part out of the way - this watch is rated at 5ATM, and there's no need to worry about it failing if a droplet or two (or much, much more) gets on it. The display is extra-large to let you see with crystal-clear clarity just what you're selecting or monitoring, and it will remain that way because it is scratch and impact-resistant!
Read more
A Graphical Training Partner guides you towards a more effective exercise session with its super informative full-screen graphics and three different training modes you can choose from. It's quite easy to use the TomTom Multi-sport watch, simply because you can get anywhere you want to with the One-Button control. It accurately tracks your swimming, running and everything else in between, and then presents the data to you in a manner you can easily understand. The heart-rate monitor supervises your heart rate and shows you any change or anomaly. The battery lasts up to 10 hours. There's a specially designed bike mount to keep your watch safe and sound through bumpy rides.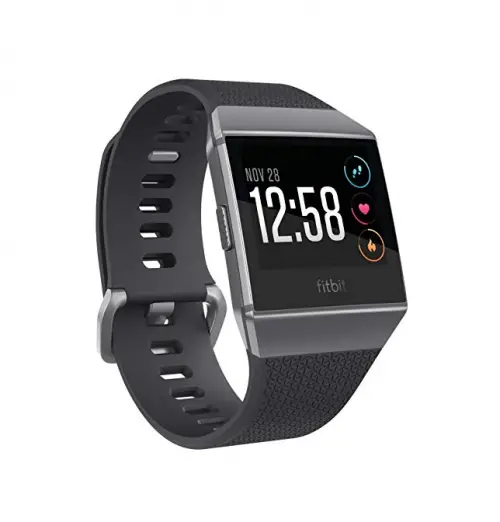 Dynamic Personal Coaching
Up To 300 Songs
Inbuilt GPS
Purepulse Heart Tracking
The Fitbit Ionic will jumpstart your fitness journey with a coach that guides you step-by-step through every exercise. It can sync with virtually every device you own, so you know just how well you're doing throughout every platform. This tracker allows you to store over 300 tunes to listen to while you sweat it out. Music keeps everyone motivated, and this watch makes that even easier.
Read more
The built-in GPS/GLONASS will accurately track the distance you crossed, the routes you already covered, and how fast you ran through those routes. The Pure Pulse tracks your heart all the time so you know just how your heart handles everyday life. This watch comes with both small and large bands so no matter what your wrist is shaped like you will be able to wear the watch comfortably. The built-in NFC makes life with this tracker even easier. The screen is protected with gorilla glass 3, offering you durability and scratch-resistance. The battery lasts up to 4 days, or more, depending on how you use the watch.
Criteria Used for Evaluation

Use
Using your fitness tracker is easy, most of the time, but if you don't know the basics you could actually make some mistakes that could make the data inaccurate. We will share with you some basic rules to follow when wearing your tracker in order to optimize your results.
First things first, the numbers you see on that screen will never be completely accurate, and they should always be taken with a grain of salt. We're not saying that you shouldn't trust your tracker, we're saying that you shouldn't take every number you see there by heart, and should instead figure out just how accurate your watch is before you get to use it, or after you've used it for just a few times. The location you wear your tracker on could, in fact, affect the numbers the watch shows you. The way the watch fits around your wrist makes it more or less accurate. When you're not working out, and are just doing whatever you do normally, the watch should rest just one finger above your wrist. The fit must be tight to some degree, but don't let it constrict your movement and circulation. The little LED light that gauges your heart rate and calories burned should not be visible - your skin should cover it, for the most accurate results. When you exercise, the tracker should be as close to your skin as possible without affecting your exercise. Keep it two fingers above your wrists this time.
Make sure that you've warmed up properly before you exercise, and once you're warmed up, start your tracker. This way, you provide it with the most accurate data, and it can make a really precise assumption. If you see that your tracker has stopped measuring what it needs to, or it's failing to track your exercise, it's a good idea to stop briefly to give it time to get back on track. Before you put your tracker on, make sure that your skin is clean and dry. Also make sure to take the tracker off from time to time, to let your skin breathe, and to keep it safe from rashes. You should also keep your band and the tracker clean, by washing it down with water and a little bit of mild soap. If you follow everything we listed here, we are sure that your watch will work just the way it was intended to!

Accuracy
The accuracy of your fitness tracker is almost solely based on one little thing - the LED light that shines when you can't see it do its magic. This little light measures your heartbeat, by sensing the flow of your blood through your illuminated skin. This measurement then helps the tracker gauge your heart rate, calories burned, and everything else in between. The pedometer is an old invention, and they simply sense the movements you make when you walk. If you're unsure whether the pedometer you have is accurate or not, you can test it - get the counter to zero, and then walk 50 steps. If the number you see on the screen ranges from 45 to 55, that is considered acceptable, and you've got a pretty accurate pedometer. If the numbers are different, then you probably shouldn't rely on your tracker to gauge your steps. The built-in GPS, if your tracker has one, can guide you through the water or woods, or through the city, and it can tell you where you've been, and how fast you were going. Their accuracy depends on how good the signal transmitted is.
When in the water though, the accuracy of some waterproof fitness trackers changes. This is simply because it's much harder for the watch to keep track of everything while submerged in water! This is because there are a lot more factors affecting the results, like the motion of the water and its temperature. We're not saying that there isn't such a thing as an accurate waterproof or water-resistant tracker, we're just saying that you have to be extra careful on how you use your watch, and make sure to not overuse your watch in water, and the results will be more or less precise.

Water Resistance
A lot of fitness activity trackers advertise the fact that they are water-resistant. Only a few actually claim to be waterproof. This causes a lot of confusion in the minds of potential buyers. So, can you take your water-resistant activity tracker into the pool with you? And, what is the difference between a device being water-resistant and waterproof?
A fitness tracker that is water-resistant is very different from one that is waterproof. Water-resistant trackers give you the lowest level of water protection. The design of the tracker has been specifically created to make it difficult for water to get into the inner part of the unit.
An activity tracker will not be affected by water. So, rather than trying to keep water out of the device, the mechanics will work perfectly well regardless of the level of water penetration.
As of this writing, however, there is no industry standard as to just what constitutes a waterproof device. Without a standard, the door is left open for inferior quality. Something could be listed as waterproof when it is actually only water-resistant.
There are a number of abbreviations that you need to know about in order to make an informed decision around this area:​
IP: ​IP stands for ingress protection. It refers to a standard set up by the International Electrotechnical Commission (IEC). Ratings such as IP67 are commonly seen on Fitness Tracker packaging
The first digit in the IP rating addresses the ability of the device to stop dust from penetrating. Zero is the lowest category and six is the highest. The second addresses the ability of the fitness tracker to stop water from getting in. Zero is the lowest category here, with 9 being the highest.
ATM: ​ATM stands for atmospheres. This measures the water depth pressure a fitness tracker can withstand when you are swimming. A rating of 5 ATM means that you can safely go down to 50 meters underwater.
Fitness trackers with an ATM rating of between 1 and 3 are not considered safe to take into the water.

Features
As you already know, your fitness tracker is filled with many neat features that make exercising fun and exciting! From the most basic functions, like the pedometer, to the most advanced tracking programs, your fitness tracker is a device rich with data that makes keeping track of everything at least a thousand times easier.
Besides the pedometer, the watch has many more apps on its plate to offer you. One thing that every device can certainly do is connect with a different device. It can do that either through ANT+, Bluetooth, or wi-fi. All of these ways to connect your tracker are pretty stable and precise, provided that the watch is near the device it needs to be connected with. The further away you are the harder it is to transfer the data! The tracker usually also lets you connect a chest strap heart rate monitor, to make tracking your heart rate even more precise. If you connect your tracker with a phone, you can then receive notifications from your phone on your watch to stay connected with important people all day. You can also download apps provided by the tracker's company to see your data. Some watches track your sleep - this is a handy function, but you should know that it's not so accurate, it's actually the least accurate function of all of them! The number of calories you burned is accurate, but only if the heart rate monitor is accurate too because the watch needs that data in order to estimate your burned calories.

Battery Life
The battery life of your waterproof fitness tracker is something you should definitely check before you opt-out to buy it. Most of the time, fitness trackers last at least 24 hours before they need to be charged, and some can even last 6 months or a year! The battery life matters because you don't want your tracker to turn off every day or even less - it's inconvenient when you need to charge it all the time, no matter how fast it gets charged. You can also lose some valuable data if it decides to shut down while you're monitoring something.
There are some things you can try to do if you want the battery to last longer. The number you see advertised for battery life actually shows you how long it can last if you use it as little as possible, which is just not the reality here. You will be using your watch every day, and the battery will drain faster than that. The number of features you use at the same time will affect your battery, and the more you have turned on the faster it will drain! So if you want to prolong the life of your tracker, do not use a lot of features if you do not need to. The vibration patterns and sounds your watch makes can also shorten the battery life. Of course, you didn't buy the tracker to not use it, so what you can do to make it last longer is to turn off the light on your display, tone down the brightness, and make it turn off as soon as you stop using it. The display is something that will not affect your experience with the tracker, and you can set it this way to make your battery last longer. All-day heart rate tracking and sleep tracking also drain your battery life. All in all, there are a lot of things that affect the battery, you just need to make sure that it's charged enough for when you want to use it and you will have zero problems.
Expert Interviews & Opinions
Most Important Criteria
(According to our experts opinion)
Experts Opinion
Editors Opinion
Users Opinion
By Default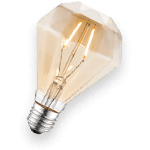 Adjustability
Your tracker must be adjustable. No one has the same wrist circumference, and the creators of fitness trackers know this, so they created devices with bands where you can easily change the shape and size. This makes adjusting the correct size easy, and if your wrist size changes when you get the device, you won't need to worry about the band being too big or too small. These bands can be changed whenever you feel like it, and they are usually rubbery and elastic, and they won't make wearing the devices uncomfortable, so you can wear them throughout the day, and night!
Color
The color of the band your tracker is attached to is a fun and simple way to express your individuality and creativity. Some trackers come in black only, but that doesn't mean that they are less worthy, you just won't be able to enjoy bright colors. Other fitness trackers can be taken out of their band, and you can then change the color and the patterns on the band to fit what you feel like that day and whether you want to hide the tracker or show it off to the world! This might not be such an important feature for some people, but others like to make their life brighter and happier by bringing even more color to their life!
Other Factors to Consider

Bottom Line
The Fitness Tracker swimwear range is still an exclusive club with a wide range of abilities and accuracies. In the next two years, this category is bound to see rapid progress. Until then, we recommend sticking with the Garmin VivoActive. It's the most reliable, feature-packed swimming tracker we've ever come across and is, as a result, the best fitness tracker for swimming. Check out the best affordable fitness watches available out there.
Frequently Asked Questions
q:

What's the difference between waterproof and water resistant?

a:

There's actually quite a difference between these two, and if you want to monitor your progress in water, you should search for a waterproof tracker, not a water-resistant one. This is because water-resistant devices are protected only to some degree. It can probably withstand some splashing and maybe being submerged underwater for a short period of time, but it will not survive swimming. Waterproof devices will survive swimming, and you can safely bathe with them. Just make sure that the ATM rating is above 3 because everything under that has a risk of not surviving being submerged!
q:

Are fitness trackers effective under water?

a:

As a matter of fact, your tracker will not lose its accuracy underwater! Some devices may suffer from this, but only if they are cheaply constructed and the water seals do not hold up properly, making the data gathered wrong. Most fitness trackers work just fine in water, and they will continue to make your life easier and enriched. They will gauge your swimming just fine, no matter how deep or far away you go!
q:

What brand is the best?

a:

The battle of the brand is still raging, and the winner will probably not emerge soon. Every fitness tracker has its own set of pros and cons, and no matter what you choose there will always be something you wish was different. With that being said, there are still some brands that people favor much more than others, and those brands are Fitbit and Garmin. Garmin takes the cake when it comes to waterproof trackers though, since Fitbit only just recently started creating such devices, like the Fitbit Flex. In the end, no matter which brand you choose, just make sure that their watches are reliable and you will have great results.
q:

Where should I wear my tracker at?

a:

Around your wrist, of course, unless stated otherwise. But where the watch sits when strapped around your wrist matters too! Do not wear the tracker directly above your wrist, because it will restrict your movement, and it won't be so precise. Wear it around a few inches above your wrist, and you will have the best possible results. When you're working out though, change this to even more inches above your wrist so you can move your hand freely.
q:

Is every fitness tracker waterproof or water resistant?

a:

This wasn't the case before, but as technology advances, we are seeing more and more fitness trackers, and devices in general, that are either water-resistant or waterproof. Almost every tracker today is water-resistant, yet not a lot of them are waterproof. Waterproof devices are rare, and you will need to read carefully what the company says about the features because a lot of brands say that their devices are waterproof when they are only water-resistant! If swimming is important to you, go for waterproof trackers, but if you just want to be safe around water, you can choose a water-resistant tracker.
Subscribe to our newsletter