Top 10 Gifts for Runners Reviewed
last updated:
Mar 25, 2021
So, a friend or a family member of yours has a special day coming up, and they are an avid runner, so you decided to surprise them with a gift that celebrates their passion. But as you actually start to look for something good, you notice that the options are neverending, and if you are not a runner yourself, you are not sure what a runner could even consider useful! Lucky for you, we assembled a list of the best gifts for runners to make the shopping process easier for you, and we carefully inspected each item and rated it so you can see what a runner truly needs. Read on to find the perfect present for your giftee!
This is the best product on our list that is currently in stock: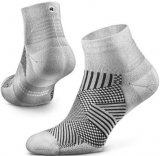 Flare Quarter Running Socks
Why is it better?
100% Recycled Materials
Non-slip Fit
Performance Cushioning
Breathable Mesh
Lifetime Guarantee
In a
Hurry? Editors choice: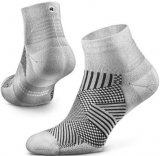 Test Winner: Flare Quarter Running Socks

10 Best Gifts for Runners
Criteria Used For Evaluation
Use
Before everything else, you have to buy a gift that your giftee will actually be motivated to use. What's the point in giving someone a present they will leave in the corner to collect dust, never to be looked at again? That's why you need to think whether your loved one will really use the gift you're set on buying them. Do they really need a pair of compression leggings? Do they already have a pair of Bluetooth headphones? Think about what type of runner they are. Runners who prefer to run in nature have different interests and needs than runners who conquer city blocks. As an example, wireless headphones may be a better fit for an urban runner, while an outdoor runner may like water-resistant sneakers more. Take every aspect into account before you make your final choice!
Style
Do not buy gifts that suit your style or preferences. Never get them a gift that you adore. Think about what their favorite color is, and what their needs reflect. If you buy someone a gift based on your likes and dislikes, chances are that they will not be happy about it, as the possibility of you two having similar taste is slim, especially if you're not into running yourself. The style of your gift matters if you're buying them a wearable present. You can't obviously choose the style of headphones or massage rollers, but the style of shoes, socks, and leggings can all be different. Look at how they dress outside of their running life to find some hints. Do they prefer vibrant hues or calmer colors? Will they be able to combine your gift with their everyday outfits as well? Try buying them a gift that is versatile and fun to use even when they are not working out!
Value
We've come to the one thing we are all afraid of when buying presents - the price tag. No one likes to spend a fortune on buying gifts for other people. You will be spending tons of money on something you're not even going to use yourself! We're not saying that giving a gift is meaningless. There's a lot of happiness and joy to be felt when you see the ecstatic faces of the people you love receiving your though-out gifts, but if you're having budget issues, you can end up feeling anxious and stressed when you spend a lot on the gift. Some gifts we wrote about here are really pricey. Take the Garmin Forerunner, or the Brooks shoes as an example. They both cost more than a hundred dollars, and that can be a bit too much to spend for a gift for plenty of people. The armband and the socks are more approachable, and they shouldn't chip your budget down significantly. If you're having some budget issues, or if you don't want to spend tons of money on something you're not even sure will fit your giftee, go for the safer options and we're sure that both of you will end up happy!
Adjustability
A good gift is an adjustable gift. As we can never be sure whether the gift we got our loved ones will truly fit them, it's always best when you get a present that can be adjusted. Be it a fitness tracker with a fully adjustable band, or super-stretchy socks that can fit two or more different shoe sizes. Remember that shoes are the least adjustable gift you can get, and unless you're absolutely certain you know their size, do not go for shoes! Armbands and massage rollers are very adjustable as well, and headphones can never be the wrong size. Kinesiology tape is very easy to adjust, and all you need is a pair of scissors. Gifts that are not meant to be worn are usually the better choice, but if you're really bent on getting them that pair of leggings, make sure you really know what their size is!
Durability
And finally, you need to make sure that your gift is a durable one. Imagine how sad your loved ones will feel if your gift disintegrates after a few uses! Not only will they lose the help of your gift, but they also won't have anything from you to remind them of their special day. So, check how the item was constructed - what the materials used to create it are, how good the battery life is, can the clothing handle the stress of constant running, and much more. To save you some valuable time, we went over thousands of user reviews to find out whether these products are truly durable or not. Although some of them last longer than the others, none of the products we listed here should immediately fall apart, leaving your giftee sad and disappointed. If it does malfunction, chances are that you received a faulty product, and you could try convincing your loved one to go for a replacement!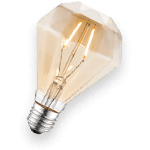 Visibility
There's a lot of runners out there who love to run in the dark. The night is calming and serene, and there's not a lot of people outside to silently judge you for being active. This is why some people prefer the moon instead of the sun, and if your giftee is like that, you need to think about their safety. Having gear with reflective materials can be a lifesaver, especially if the clothes they like to wear are dark. No car or bicycle will notice them before it's too late if they don't have any visible fabric to reflect back the light! You can also try giving them a headlamp. A headlamp will make them visible, and it will make the road they are running on visible too, saving them from harm.
Size
Some gifts do not require you to think about the shape and size of your loved one, but some gifts need careful planning. Shoes and socks need to be the right size if you want to truly help them, and buying leggings that are too small or too big can even insult them, so you really got to know their size before you decide to go for a gift like this. If you're not sure, do not buy a gift like this. There are ways you can find out though - you can secretly look at their clothing or shoes, or you can just ask them, plain and simple!
Other Factors To Consider
Bottom Line
Anyone who has a hobby they truly love will tell you that a gift related to their hobby is always better than a random cute gift. Maybe there are some items on your loved one's bucket list that they just can't seem to remember to buy, and you really want to help them fulfill their running dreams. Maybe they already have everything a runner needs, and you need to think outside of the box. No matter what it is, we provided you with enough options to surprise everyone, and we hope you managed to find the perfect gift for your giftee!
Frequently Asked Questions
q:

Is replacing the gifts a possibility?

a:

Replacing the gift you bought could be a necessity if you went for the wrong size, and your loved one cannot wear it. So before you actually buy the gift, you have to check whether the gift can be returned or exchanged for a different size. Some brands do offer this possibility, while others leave you stuck with what you bought. If you're buying them a shoe or socks, or any piece of clothing, read carefully to figure out whether you can return the product or not!
q:

How can I be sure my giftee will like the present?

a:

Well, you can never be really sure whether they will like the gift or not. You can spend your time spying them, trying to figure out what their favorite color is our which movie is their favorite, but even if you do get everything right, chances are that they already have the gift, or that they won't find it particularly useful. There's no shame in getting them a gift they're not enthusiastic about, but if your loved one is truly an avid runner, no product from this list should make them feel disappointed!
q:

Is gifting shoes or clothes a good idea?

a:

We all know that gifting clothing and gear is a bad idea. And it is a bad idea unless you really know what size your loved one wears. In other words, giving garments is a good idea only if you know their exact clothing size!
q:

Do I have to spend a lot of money on this gift?

a:

Well, that depends on what you want to buy them. A good pair of shoes or a fitness tracker can cost you a fortune, while an armband or kinesiology tape won't cost that much, but they are still very useful to have around. If you want to save up on cash and surp[rise your giftee at the same time, go for the more affordable products we described!
q:

What else could be useful for a runner?

a:

Although we did list plenty of items a runner can find very useful, the list is much bigger than that. An enthusiastic runner can also find different books about marathons and running fun. Clothing with silly quotes about running is always fun, and cups and mugs related to the sport are a good idea too. A headlamp can help them see in the dark, while a calendar or daily planner can help them see their progress better. The choices are endless, and you need to figure out what they need the most!
Subscribe to our newsletter