Top 10 Road Running Shoes Reviewed and Rated
last updated:
Feb 11, 2020
If you're looking for a blow by blow review of the best road running shoes currently on the market, you've come to the right place. Here, we feature 10 of the best running shoes that are ideal for both novice and seasoned runners. Whether you're looking for a pair for tempo or recovery runs, we have your back.
Your ideal pair of road running shoes need to have the right weight to not slow you down. Look out for the best drop and superb cushioning to absorb impact and increase responsiveness and stability as your foot hits the ground. Further, a superior grip will be instrumental in minimizing the risk of falling, and naturally, the running shoe needs to be comfortable and breathable so that your foot remains cool and dry even on long run days. Below is our list of the best road running shoes on the market.
This is the best product on our list that is currently in stock: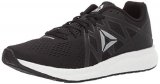 Reebok Forever Floatride Energy
Why is it better?
Incredibly responsive and cushioned
Great traction
Lightweight and breathable upper
Budget-friendly
21
Researched Sources
12,011
Reviews Considered
20
Hours Researching
17
Products Evaluated
Fit
Comfort
Breathability
Outsole
Drop
By Default
10 Best Road Running Shoes
1

. HOKA ONE ONE Clifton 6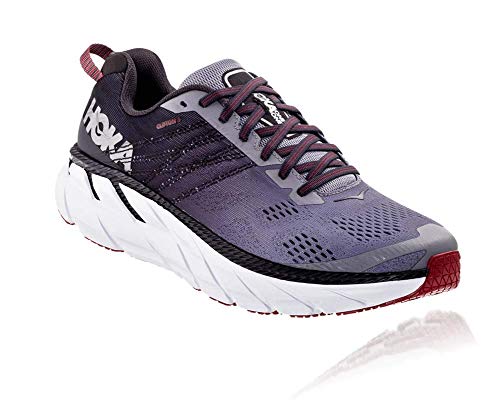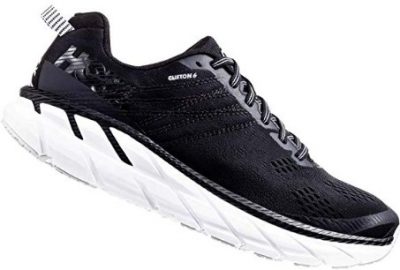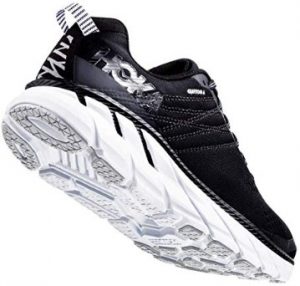 Soft and light
Fits easily and comfortably
Breathable
Durable
Thinking of running your first 5K? Well, you're going to need all the help you can get and we hate to burst your bubble, but your beloved base model running shoes won't make the cut. If you want to set a record you'll always endeavor to break, you're going to need a pair of trainers that combine speed, remarkable cushioning, lateral stability, and unbeatable comfort.
Read more
Previous versions of the shoe were all great but thanks to several judicious changes, the current number 6 is guaranteed to make short work of the toughest road surfaces and just about any other terrain. And here is how HOKA ONE ONE Men's Clifton 6 does it.
The cushioning of the shoe eclipses those of several other trainers out there. Because it is firmer, it will be easy and quick to pick up the pace, effortlessly taking you to the front of the pack and keep you there. However long the road run is, this remarkably comfortable shoe will be with you all the way, adapting quickly as you progress from one terrain to another.
Like our previous pick, transitioning from heel to midfoot is just as easy and quick with HOKA Men's Clifton 6, thanks to its beveled heel. Neither will it slow you down as it provides the runner with a sensation of pleasing lateral stability without having to slow you down.
The running shoe is also quite versatile thereby offering you the best bang for your buck. Its crossover value means you can use it to for a wide range of activities other than road running. From one season to another and from one terrain to another, the dependability of the trainers means you won't have to think of investing in a second pair in anticipation of worse seasons.
HOKA ONE ONE Men's Clifton 6 is a lightweight, responsive and comfortable running shoe with a soft midsole foam to provide you with a soft, smooth and very cushioned run. It is made with first-rate materials so you won't have to worry about its ability to withstand rough terrains.
2

. Nike Men's Zoom Pegasus Turbo 2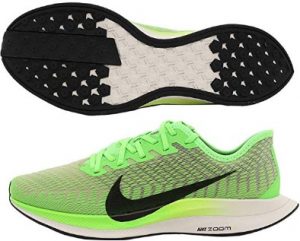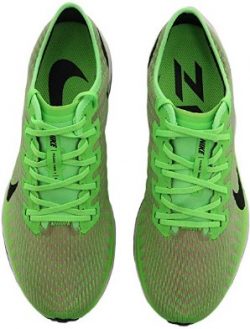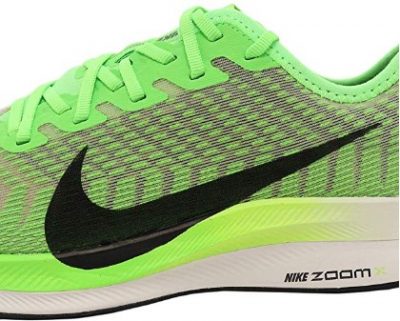 Responsive and comfortable
Fit securely
Very breathable
Lightweight yet durable
Expensive
Lacks underneath support
If you're out there looking for a pair of hyper-performance trainers to give you the edge you require to be the first to reach the podium, Nike Men's Zoom Pegasus Turbo 2 is it. These are elite-class shoes and while the outlay is a little steep, you get exactly what you pay for. The combination of its lightweight, durable, and breathable design offers you a high-quality, smooth, and comfortable ride, further cementing the shoes' popularity among long-distance runners who can't afford to go slowly.
Read more
Shaving off a few seconds off your record while maxing out your training plans is going to come at a price, but in the end, these pair of shoes are nothing compared to base models out there on the market.
Compared to previous models, this new and updated Pegasus Turbo 2 comes with a superior upper. The mesh is considerably slimmer and because it does not have a thick sleeve and Flywire, you get additional room. The result is exceptional breathability and a more comfortable fit.
The above features add to the shoes' increased stability resulting from an overdue update on the foam base. The pair is, therefore, able to not only retain but also vastly improve on its stability. The traction and grip are exceptional so you won't have to slow down too much when approaching corners or running on rough and hard terrains.
Another feature that makes this pair deserving to be on this list, is its midsole. Made from a combination of light ZoomX foam and the longer-lasting React makes it even that much more comfortable and secure to use on all types of road terrains.
On the flip side, as mentioned earlier, the shoes are a steep outlay but in return, you get dependability, durability, breathability, comfort, and great energy return on all your road runs. But you can easily overlook that if you need responsive and durable trainers that fit like a glove and are responsive and comfortable and perfect for long, challenging excursions.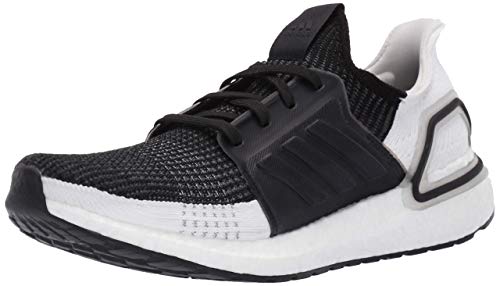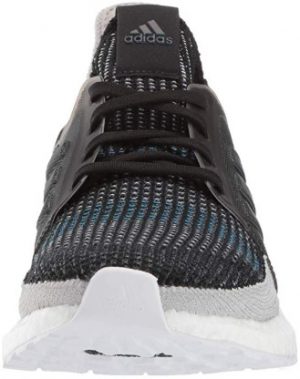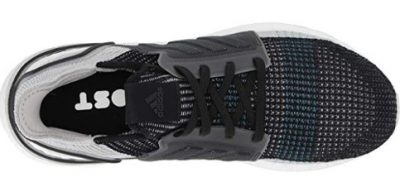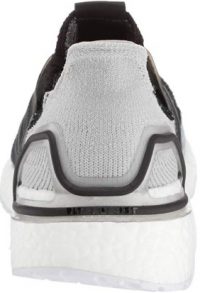 Soft and comfortable
Has an aesthetic appeal
Excellent traction and fit
Durable and stable
Too chunky for fast running
If we were to refer to the Adidas Men's Ultraboost 19 as a 'signature ride quality' we would be torturing a tired cliché but that is exactly what these running shoes are. Loaded to the brim with wonderful features, it is the pair of trainers you should reach for if our first pick doesn't cut it for you or are out of your reach.
Read more
The pair will be an immense boost to your road running excursions seeing as they not only come with a rubber sole but also have a lace closure, supportive Adidas Primeknit 360, flexible stretch web outsole, and a responsive boost midsole. In spite of all the wide array of features, the shoes are still lightweight and adaptive.
These trainers take things up a notch with their foam, fit, and feel. The midsole, for instance, comes with 20 percent more Boost that gives them the hallmark bouncy and firm feel for which a majority of Adidas shoes are renowned. Still, the weight is quite manageable and won't slow you down in any way.
The sole has a torsion system to add a much-needed snap to the heel-to-toe transition of these shoes. You'll also enjoy incredible energy return thanks to the responsiveness of the cushioning that ensures you get back the same energy you put into your road runs. This makes it one of the softest shoes you'll ever run in.
Another incredible feature is the seamless knit upper, which, together with the motion weave technology offers exceptional stretch and ensure the safety of your foot while running. There is also a second-skit fit for minimizing pressure points while the already mentioned Primeknit 360 upper that holds the foot firmly but comfortably to make movement easy and quick.
To keep your feet cool and dry, the knit upper is both stretchy and has several sweat zones built-in so no worries if you're planning on running under simmering heat. For outdoor enthusiasts looking to log big miles, Adidas Men's Ultraboost 19 are a must-have. They are comfortable, firm, stylish, and the cherry on top has got to be their responsiveness and breathability.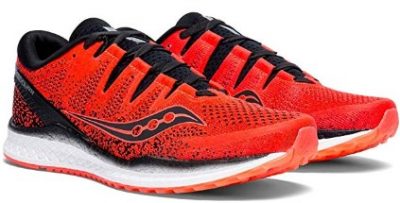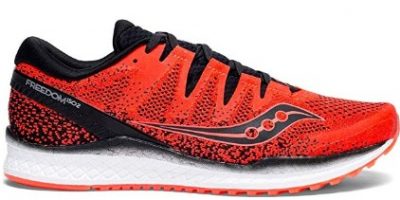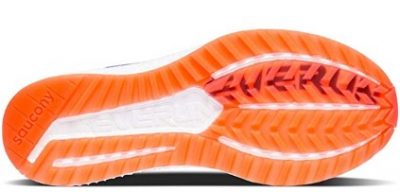 Stable and firm fit
Soft and plush upper
Durable construction
Supportive design
Low-quality overpronation
A little restrictive
You can never know a real workhorse by staring at it. Slip your feet and take them for a ride and it will hit you like a bolt. Saucony Men's Freedom is the perfect trainers for beginning your fitness journey and if you put in the effort, they will reward you with the first position or the quickest time. The shoes are comfortable and they offer a glove-like fit which means that they are by no means a slowpoke.
Read more
As you would expect from a high-quality product made by a vanguard firm, the midsole is exceptionally bouncy making it one of the best picks for training and road running. For trainers looking for a pair of exceptional running shoes that offer great value, we highly encourage you to grab these before they run out.
The market is awash with great, highly cushioned running trainers. Most of them pale in comparison to the incredible comfort and bouncy nature of Saucony Men's Freedom. A perfect choice for easy and strenuous running endeavors, the shoes come with a premium midsole foam so they are always comfortable and able to easily accommodate feet of various sizes. You can take advantage of the stretchy lacing system to ensure the shoes accommodate the entire width of your foot. Rear fit is perfect because of the comfortable heel counter.
Anyone who has ever run a marathon or any demanding race knows how wet, hot, and uncomfortable base model shoes can get. To circumvent this problem, the shoes feature a mesh upper that has gone several iterations to increase its breathability, thereby efficiently keeping the feet dry, cool, and comfortable.
The tweaking has also improved the structural firmness of the shoe to eliminate the likelihood of your feet slipping out in the middle of a crucial race.
While Saucony Men's Freedom does not win the top gong, it's a leading contender for your money. Its plethora of features enables you to easily and quickly pick up and maintain a desirable pace. The bouncy midsole and upper make for a smooth and comfortable ride. And in light of its highly adaptable fit, you'll take on any road surface with a smile.
5

. ASICS Gel-DS Trainer 24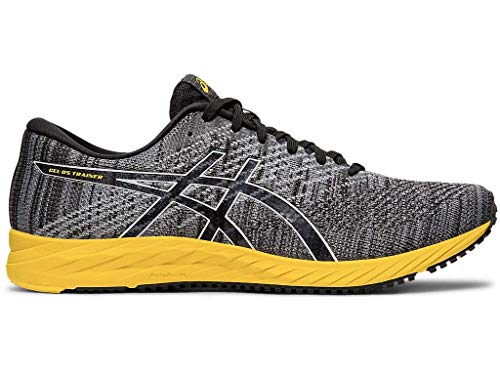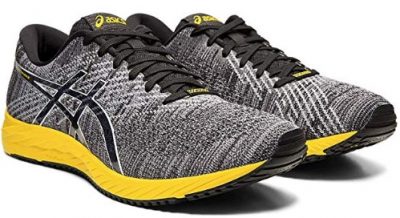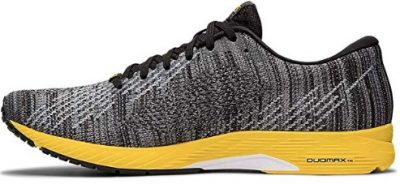 Lightweight and snappy
Comfortable fit
Long-lasting and responsive
Provides perfect grip
Issues with breathability
Traps heat
The ingenious design of the running shoe aims to achieve one thing and one thing only: get you to run much faster while expending little effort. And in that endeavor, it succeeds beautifully. The trainer boasts all the essential bells and whistles that seasoned and professional athletes look for in high-performance trainers. For one, it brings together a comfortable, supportive upper fit and a high-quality midsole to give your feet all the support they need to get you lightly skipping past the finish line.
Read more
Another noteworthy feature includes a remarkable outsole that guarantees a firm and slip-resistant grip that gives you the much-needed safety assurance to venture into the great outdoors.
While the running shoe is light, it nonetheless boasts remarkable stability and firmness necessary for going the full distance. It comes with a medium-low arch that firmly but comfortably holds the foot.
Throw in the new Flytefoam in the midsole and you begin to revel heel to toe transmission. A second top-notch feature is the Eva Trusstic System that stabilizes the center sole so it does not twist, further aiding in supporting the feet as you run.
The likelihood of slipping when wearing this trainer is non-existent as its outsole offers superb grip. The outsole comes with Durasponge and wet-grip rubber that makes the outsole durable and gives it its signature firm road feeling.
If your run takes you through a wet road, you are going to want to be wearing this running shoe. Its response and grip are benefits you just don't get with other run-of-the-mill trainers.
As we've come to expect from all high-quality running shoes, this ASICS Gel-DS Trainer has a knit upper which makes it comfortable and supportive. However, it traps heat which makes it a less ideal choice for running in hot weather. The stretch does help to keep the feet cool but it loses out when the heat increases.
In all, you can easily shave several seconds off your personal best with the ASICS Gel-DS Trainer. The high-performance upper, grip, lightweight cushioning, and support makes it a top choice.
6

. New Balance 1080v9 Fresh Foam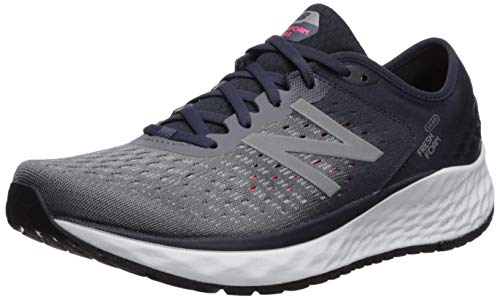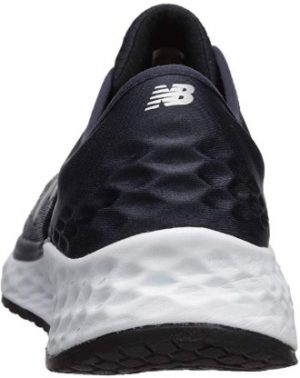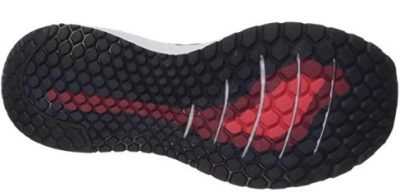 Plenty of cushioning
Lightweight
Snug, stretchy upper
Durable and tacky outsole
Noticeably firm
Road running in base model shoes poses severe risks to the trainer. Besides the lack of comfort, energy return, and responsiveness, it also limits how far you can go. The implication being that you will not be able to reach your full potential or even come close to the fringes/periphery of your potential. That is why we can't recommend Fresh Foam Running Shoe enough.
Read more
The fact that the shoe has a low heel-to-toe drop and the chunk of cushioning around the midsole makes it an ideal choice for those who want to cover short distances in the shortest time possible. The shoe firmly and is flexible enough for pounding quick miles.
While the shoe is a neutral shoe, it is superbly cushioned for that comfortable, soft, and easy ride on all road surfaces. It is also stable and steady even at high running speeds as it is expertly structured.
Another feature that makes this trainer a top choice is a high-quality mesh upper renowned for securely holding the foot and ensuring it fits with ease.
There is plenty of room in the shoe that coupled with the hunk of cushioning and snug, stretchy upper we mentioned earlier, will encourage you to go faster and for longer.
At 294g, the Fresh Foam trainer is one of the lightest we've come across so far. The lightweight design and the high traction on the outsole provides will get you faster than you ever have on trails and road runs.
While other brands are hitting the post with every attempt at making a world-class road running shoe, New Balance hits the back of the net with this shoe. The plush cushioning of the outsole, the extreme comfort, breathability, and supportive fit ensure your feet are fresh for another day of logging additional miles.
7

. Under Armour HOVR Infinite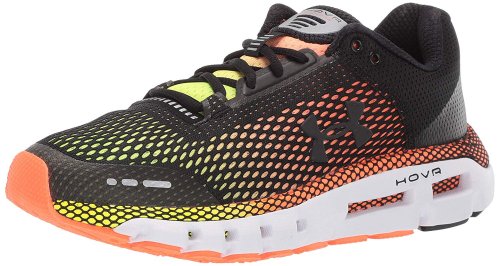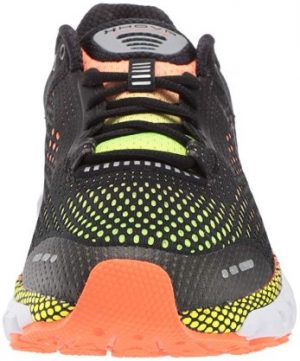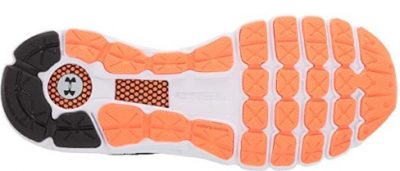 Flexible
Superb cushioning
Surprisingly versatile
Inexpensive
Durable yet comfortable
A little heavy
Difficulty pairing with the app
If you're looking for a convincing reason to buy Under Armour, how about we give you several. Under Armour comes from an industry leader with years of experience and expertise under its belt, which is why this particular model is an all-time favorite of fitness enthusiasts all over the world. Besides the fact that the shoe is near as light as a tempo, it also comes with superior cushioning for a smooth transition and premium response.
Read more
The product is also long-lasting, versatile and efficient, making it an ideal choice for long runs, road running, and treadmill running. Whatever task you put it to, the trainer will always exceed your expectations.
Did you know Under Armour won the 2019 Runner's World "Recommended" Award? If you didn't let us tell you why the shoe is every bit deserving of the accolade. First off, the shoe leverages modern technology to provide you with UA's Record Sensor technology that works by tracking, analyzing and storing all your running metrics to enable make comparisons and strategize on how to faster mile after mile.
The same technology gives the road a zero-gravity feel that ensures energy return thereby assisting you in eliminating impact with each step you take towards your goal or finish line. Under Armour achieves the feat by housing a UA HOVR foam that immediately compensates you for all the energy you put in.
With regards to construction, Under Armour has a long-lasting mesh upper that is both lightweight and breathable. That way it offers your foot all the support it needs.
To further support the foot and keep it secure and it hits the ground, the manufacturer has included a high-quality internal heel counter. Additional features include an ergonomically engineered EVA midsole to cushion your feet and augment responsiveness.
A tough rubber outsole, on the other hand, makes the product durable and lightweight while carbon rubber traction pods below the heel make the shoe more tacky and ideal for tackling the toughest of road runs.
The shoe is not only digitally connected but also gives impressive performance results anytime, anywhere. Because it fits snugly and offers better comfort, it makes for a great training companion. If you are looking for a bouncy, durable, efficient, and cushioned running shoe, this is the pair to go with.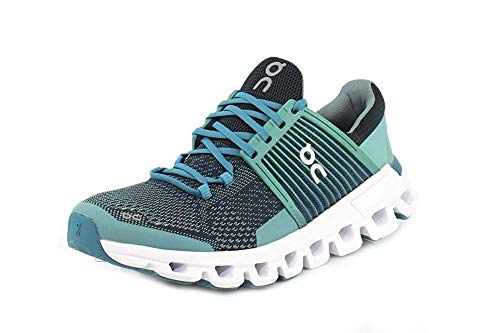 Breathable and comfortable
Lightweight but long-lasting
Superb energy return
Exceptional traction
Long runs, intervals, and rough roads require that you use a tough yet comfortable, supportive, and well-fitting trainer. That is exactly what you get with the On Running: a workhorse built meticulously to take you wherever you want to go, whenever you want to go. We love the superb energy return, the bouncy feel, and the firm fit that make running on cobbled streets and rough terrains an effortless endeavor.
Read more
The first thing you need to know about the trainer, apart from we've already let on, is that it is neutral cushioned, meaning that it is a perfect fit for runners shying away from an overly bouncy or soft pair.
The combination of exceptional energy return and a durable and comfortable upper mesh helps propel you forward step after step.
Because it efficiently absorbs impact as your foot hits the ground, there is virtually no risk of you grinding your knee cartilage into dust. Not a brand to leave anything to chance, On goes a step further and throws in Helion, a more advanced midsole that makes the product more durable and cuts down on weight. Helion also increases rebound without affecting the level of cushioning.
This perfectly designed road running shoe continues to garner praise from all over the world. Trainers report a noticeable increase in speed with a corresponding decrease in effort, particularly on smooth surfaces.
Take the shoe from its comfort zone to any surface that is a little gritty and the flagging in performance is hard to ignore. Hopefully future iterations will address the problem but for now, it is best to keep off rough surfaces unless a flat and soggy ride is your kind of thing.
For long or daily runs, On Running works amazingly. It is a tough shoe with excellent breathability, durability, impact protection, and outstanding traction.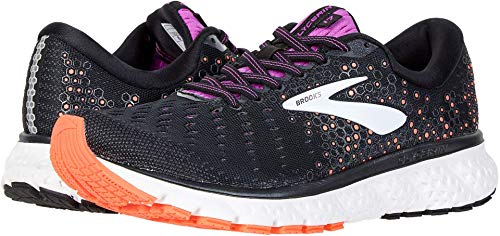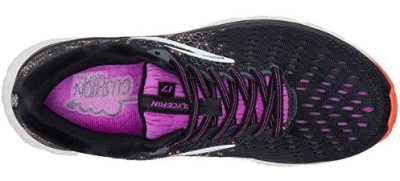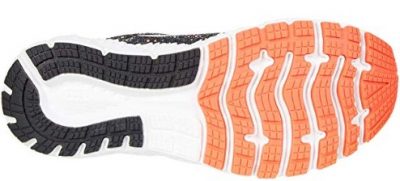 Provide superb softness
Breathable
Easy and smooth transitions
Flexible and responsive
The shoe is one of the few shoes that don't require us to dole out its positive attributes to sway your purchasing decision. There is so much to like we don't even know how to start. This running shoe comes with a rubber sole and is wonderfully put together by the experts at Brooks to make it incredibly flexible, durable, and of course responsive.
Read more
Compared to using cheap, off-brand running shoes, these take away most of the hard work from road running. They are bouncy and soft and cushioned to be the perfect choice for road running all year round.
The one feature that earns Brooks Women's Glycerin 17 a spot on the list is its midsole. It is made from a blend of three products: EVA, rubber, and DNA Loft. You, therefore, end up with a running shoe that is not only capable of standing hard use but also lightweight and breathable.
Besides the resultant responsiveness, and comfort, there will also be minimal room for injury as your landing will be considerably softer and transitions more effective.
Brooks puts a lot of emphasis on simplicity, comfort, and performance and this running shoe is a perfect embodiment of that remit. The shoe continues to put a big smile on the faces of runners throughout the world.
The firmness and support of the shoe never go unnoticed. Even though it is not the lightest shoe out there, their softness pretty much makes up for the difference.
For the runners who don't want to sell a kidney to lay their hands on a high-mileage workhorse, consider going with Brooks Women's Glycerin 17.
And just to reiterate, the shoes provide supreme fitness, have a stretchy mesh upper and interior liner that quickly adapts to the contours of your feet and lastly, the smooth transitions will leave a big grin on your face.
10

. Reebok Forever Floatride Energy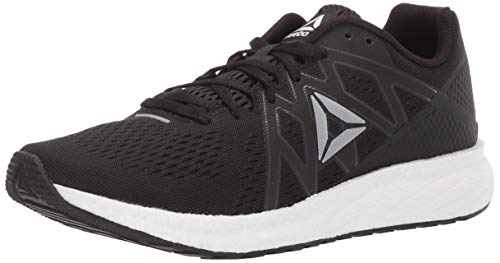 Incredibly responsive and cushioned
Great traction
Lightweight and breathable upper
Budget-friendly
When we stumbled upon this shoe, it was like coming across a rare gem, which also explained our collective sigh of relief. Floatride Energy offers off-the-charts performance and the cherry on top is that it is pocket-friendly so it is an ideal choice for runners and trainers working on a budget. Contrary to what you might expect, the shoe is feature-rich.
Read more
A lightweight yet durable and bouncy midsole provides the energy to cover more miles without the risk of shattering your cartilage. There are no fancy additions to interfere with its performance. Because it also responds well, it is a modest choice for intense running and very much worth rewarding yourself with.
The magic behind the superb performance of the shoe is the foam midsole. It returns loads of energy so you can keep running one mile after another without experiencing any serious exhaustion. Reach a threshold speed and the true benefits of the foam midsole pleasantly become amplified.
Like other high-end trainers on and off this list, Floatride Energy comes with a mesh upper made to offer optimum breathability, especially when road running in hot weather. A durable rubber outsole offers all the traction you need to tackle tricky roads and trails while the lacing system firmly yet comfortably secures your foot.
At its price, Floatride Energy is not designed to turn heads. It targets those runners who want a lightweight, bouncy performance in a shoe that outperforms its cost. And because of the superiority of its midsole, you can use it for clocking up miles on wet and dry roads and even light gravel.
Criteria Used for Evaluation

Fit
Sounds like a cliché but you can underestimate the significance of investing in a pair of running shoe with a perfect fit. Road running in oversized shoes increases the likelihood of blistering. The same goes for wearing a small trainer: it will not only compress your foot but also increase your chances of injuring a bone.
You want a pair that fits securely and comfortably and provides your feet with lots of support. This is one of the tricks of clocking hundreds or even thousands of miles without booking an appointment with your doctor.

Comfort
Roads are by nature hard surfaces. Running at considerably fast speeds increases the impact with each footfall and this can mean a lot of things depending on your level of fitness and weight. Lack of proper cushioning, among other things, can cause extensive damage to your cartilage and take a huge toll on your body in the long run.
With functional cushioning, however, you will enjoy a smooth and soft ride. The transition from heel to toe will also be more efficient and less strenuous. The other benefits of cushioning are increased responsiveness and more shock absorption for injury-free road running.

Breathability
The upper mesh of running shoes is made from sorts of materials and this means running shoes differ greatly in their ability to keep your foot cool and dry. If you're planning on hitting the road on hot days, you should invest in a pair of highly breathable shoes.
The only downside to this feature is that it decreases the shoes' ability to repel water. To avoid the likelihood of running with wet feet on wet trails, we selected only those shoes capable of remaining superbly breathable and retain less water. The design gives you the confidence to go road running irrespective of the prevailing weather conditions

Outsole
We take it you are conversant with the type of surface you are planning on running on. Whatever the nature of the surface you need to get running shoes whose outsole is compatible to get the most out of your runs. A tough and long-lasting outsole, especially those made from rubber should offer longevity.
The outsole also needs to provide a perfect grip on the surface. Solid traction gives you the confidence to run on various surfaces without having to reduce your speed to avoid the very real likelihood of slipping and injuring yourself. Raised lugs are perfect for off-road running but might be overkill for road running. They will help you navigate wet conditions well, though.

Drop
Wrapping up the list of criteria to look out for when shopping for running gear is the drop. The drop measures how far apart the heel and the forefoot area. In other words, how far below your heel the toes are with every footfall. A big difference translates to a greater strike and vice versa. While drop varies from one shoe to another, most running shoes offer a range of between 8 and 12 millimeters.
Drop plays a big role in the stability of a shoe and therefore the type of race it is most suited to. A low heel to toe drop is perfect for longer runs as it increases responsiveness and stability, two of the most vital ingredients in going the long distance. A low heel to toe drop is also perfect for negotiating sharp corners.
Expert Interviews & Opinions
Most Important Criteria
(According to our experts opinion)
Experts Opinion
Editors Opinion
Users Opinion
By Default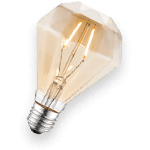 Pronation
To minimize the stress of impact while road running, endeavor to use the periphery of the heel to hit the ground first before the ball of the feet does.
Choice Between Performance and Aesthetics
Most trainers and runners make the mistake of selecting running shoes based on looks. While it is not bad going for the latest iteration of your favorite trainers, consider the ability of the shoes to deliver the performance you're looking for.
Other Factors to Consider

Bottom Line
Running encompasses several things, some that you can control while others are regrettably out of anyone's control. However, running shoes are the one thing you should never leave to chance. To clock your personal best, you need a well-rounded pair of road running that shoe that, among other things, include breathability, the right heel to toe transition, comfort, perfect fit, exceptional traction, cushioning, and weight. Because our picks are the crème-de-la-crème of the road running world, you can never make the wrong choice.
Frequently Asked Questions
q:

How much do I need to pay for running shoe?

a:

Running shoes that blend technology with additional features tend to come with an eye-watering high price tag while their nondescript counterparts are relatively pocket-friendly. Still, for everyday road running a budget of between $110 and $150 should get you a suitable pair.
q:

How long do running shoes last?

a:

Most brands recommend that you replace your running shoes after clocking about 500 miles of running distance in them. Beyond this and the cushioning, grip and firmness start to lose their effectiveness. Overusing them will definitely increase the risk of injury.
q:

What are the most essential features to look out for in a running shoe?

a:

Check out the ankle support, grip, comfort, cushioning, and breathability? A combination of these features will get you over the finish line without any issues.
q:

How tightly does a running shoe need to be?

a:

Experts recommend leaving at least the length of a thumbnail in the toebox. This creates enough room for your foot to move with ease. If the laces are too tight, this amount of recommended space shrinks.
q:

Do I have to stretch before running?

a:

Warming up is an essential part of any running program. Not only does it minimize risk while running but it also helps you run more efficiently. Stretching also helps your recovery after running, especially over a long distance.
Subscribe to our newsletter