Best Manual Treadmills
last updated:
Oct 18, 2021
Treadmills have been on the fitness scene for a long time. Even though other, more high tech, options have emerged, the treadmill remains the most popular option to get fit, lose weight and tone up, both in the gym and home setting. The original treadmill was the manual version. Even though most people prefer to train on an electronic treadmill, there is still a market for the manual treadmill. In this article, we decided to show you a few of both starting with the best manual treadmills we could find. Hopefully, this information will help you with your choice.
This is the best product on our list that is currently in stock: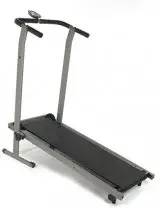 Stamina InMotion Manual Treadmill
Why is it better?
23
Researched Sources
15K
Reviews Considered
265
Hours Researching
15
Products Evaluated
Ease of Use
Features
Portability
Durability
Adjustability
By Default
10 Best Manual Treadmills
1

. Confidence Fitness Magnetic Manual Treadmill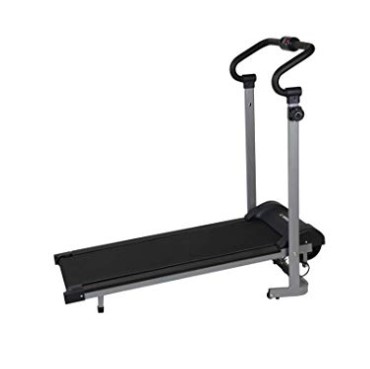 Very compact
Strong frame
Many levels of magnetic resistance
5% incline adjustment
Only has one level of adjustment
The Confidence Fitness magnetic manual treadmill tops our list of the best manuals due to its super slim compact nature, its variable, magnetic tension control and its quality module display. With the Confidence manual, you get a compact, yet rugged frame that is also stylish and functional. Its strength is helped by its vertical componentry and minimalist aesthetics. Don't be put off by the slimline nature of this manual treadmill; it will provide the strength you need for a decent walking/jogging workout.
The Confidence treadmill is foldable to a flat pack. This allows it to be simply stored under a bed or in a closet. It uses a set of flywheels and magnets to provide resistance to your workout. This allows you to adjust the intensity of your workout throughout your exercise session. In fact, you get five levels of magnetic tension that are controlled by a handy knob. You get a 5% incline on this treadmill, which also comes with a basic, yet functional, computer monitor to provide you with a readout of all the important training data that you need.
Read more
The Confidence Magnetic treadmill offers an unparalleled value for the best cardio workout you can enjoy in your own home.
This treadmill gives you eight resistance levels that you can adjust to the intensity you want for your workout. It also folds up and easily stores when you are not using it so it will not take up a lot of room.
This treadmill features smooth resistance and quiet operation. It has eight levels you can adjust to match the workout level you need. It has a gentle incline to enhance your workout.
Confidence Fitness has included a computer which keeps track of how far you walked and how fast. It also lets you know how many calories you burned and has an odometer. It even keeps track of the time.
This treadmill is easy to transport and easy to store using a simple locking pin and built-in wheels to make it easier to move. It has a load capacity of up to 220 pounds and has a 12-month warranty.
2

. Exerpeutic 100XL Manual Magnetic Treadmill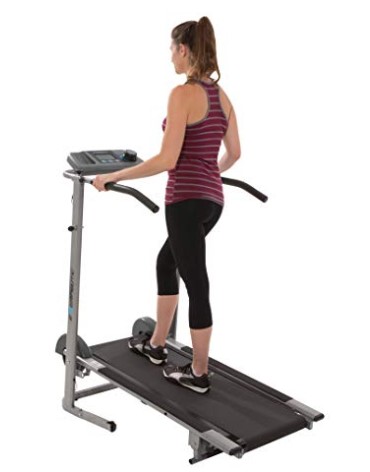 The 325-pound max weight allowance
Heart rate handrail sensors
Foldable
Wheels
The Exerpeutic 100XL manual treadmill is quite impressive. The first thing you will notice is that it has a 325-pound weight capacity, much more than many of these machines. The frame on this machine is good and rigid.
This machine also includes a heart monitor which is another uncommon benefit for most machines. They are included in the handrails on the treadmill where they can monitor your entire workout. They may not be completely accurate but they will help you see how your heart is doing during your workout.
The Exerpeutic 100XL is a smooth running machine and is very easy to put together. Once you put it together you will see it is a nice sized, compact unit. It is also very easy to store because it is foldable and comes with wheels.
Read more
This manual treadmill is a good quality product to use for your workout. It has nice long handles which keep track of your heart pulse rate. The readings are computerized on a clear LCD display.
Probably the most impressive feature is the 325-pound weight capacity, so if you are a little overweight this is the perfect tool to help you get your health back on track.
The mat inclines to three different levels so you can use it for running or jogging. It also has twin flywheels which included an extended belt along with eight levels of magnetic tension.
This treadmill is mostly put together right out of the box. When you are not using it, you can easily fold it up. It is also transportable so you can move it to wherever you wish to work out. The Exerpeutic 100LX also comes with a three-year limited warranty.
3

. Fitness Reality TR3000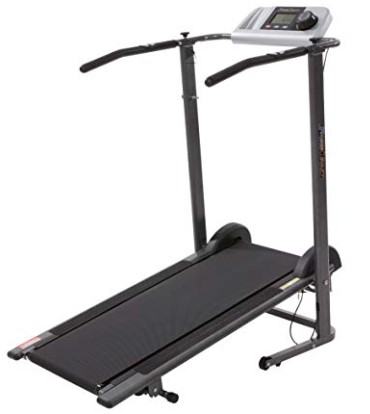 325-pound user weight
Dual precision machined flywheels
Very solid and stable
Pulse sensors
Heart rate sensors are set too far back on the handles
The Fitness Reality TR3000 features a slim, robust design that makes it ideal for those compact apartments, which makes it a part of this best manual treadmill list. Dual flywheels are provided in conjunction with magnets to allow for a variable tension and resistance. The flywheels sit underneath the running bed. As a result, the running bed is set at an angle to slow for their freedom of movement. This manual treadmill provides you with a max user weight of 325 pounds, which matches the Exerpeutic 100XL. With that sort of weight capacity, the frame is pretty strong. It is also impressively stable.
The two six-inch precision machined flywheels on the underside of this treadmill provide you with a smoother than normal running belt motion for a manual treadmill. You get multiple resistance levels that are controlled by a centrally located knob. It also comes with heart rate monitor sensors that are located on the handlebars. This is another foldable, compact manual treadmill. The onboard computer provides all the basic functionality that you need.
Read more
The Fitness Reality Treadmill is a great way to burn calories and improve your healthy lifestyle. Walking or running on this treadmill is a great way to achieve the results you want. It is an effective easy way to get your daily exercise. Exercising on the treadmill can help you get good muscle tone, stay in shape and lose body fat.
The treadmill comes all put together right out of the box so you will be ready to get your exercise routine going. It has a longer and wider belt and a pace control which helps you dictate the belt speed and lets you walk freely without having to use your hands at your chosen tension and incline.
The incline starts as low as eight degrees to protect straining your leg and ankle muscles. The heavyweight capacity lets you get fit no matter what your age or physical body size is. This is the answer to your goals.
4

. Stamina InMotion Manual Treadmill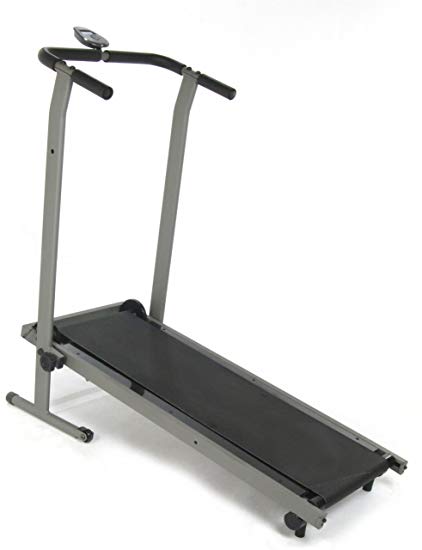 The Stamina InMotion manual treadmill is a lightweight model that provides you with two incline angle settings. These are at 8 and 10 percent to provide that extra level of challenge to your workout. The track surface on this machine is small, at just 12.5 inches by 41 inches. At just 50 pounds in total weight, this machine is even light in terms of manual treadmills. In terms of the five manual treadmills in this review, this one is the least sturdy. However, it does give you a relatively smooth running belt.
The key selling point of this machine is the low price point. Its other big bonus is its compactness and portability. However, its maximum weight capacity is just 225 pounds. This is another manual treadmill that is relatively simple to assemble. You should be able to do the job on your own in less than an hour.
Read more
The InMotion is the solution for you getting your gym workout in the comfort of your home. The two flywheels, which are weighted, offer you a nice, smooth exercise. The monitor keeps track of how far you walk, how fast, and for how long as well as how many calories you burned. The incline adjusts so you can make your workout more or less intense.
This treadmill is economical and lets you work out without the use of an electric motor. You set the pace and the Stamina InMotion provides a nice smooth walk or run. The fitness monitor tracks your progress and lets you focus on your exercising.
There are two incline positions available. They offer a good challenge while the padded rails give you support any time you need. Since there is no motor you will not need to worry about setting up next to a plug-in or maintaining the motor so you can use this machine anywhere.
The sturdy frame is made of steel and folds up small. The wheels make it easy to roll your treadmill into a corner or closet when you are not using it.
5

. ProGear 190 Manual Treadmill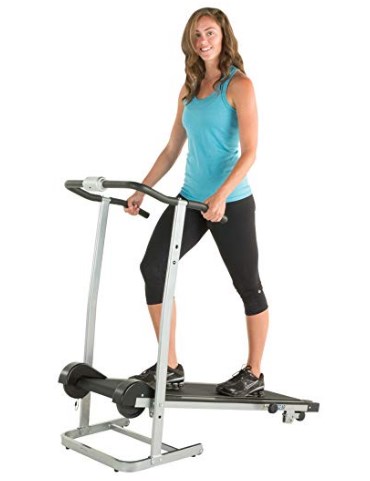 Great price
Foldable
Wheels
Oversized handrails
Small running belt
The belt may oscillate during your workout
Running surface not long enough for serious running
The ProGear 190 Manual Treadmill is another very well priced manual. As a result, it is sparse in terms of features. However, it does have two incline options to add intensity to your workout. These are set at 6 and 10 degrees. You also get foldability, transport wheels and very light weight of just 49 pounds. The running belt of this unit measures 13 inches by 43 inches. This makes it ok for walking but not for running. You get a very simple LCD display that provides your key training diagnostics. Oversized handle rails and large grips provide you with balance security. You also get larger than normal rollers that ensure a relatively smooth belt motion. The maximum user weight of this machine is 225 pounds, which puts it on par with the Stamina InMotion Treadmill. Overall, if you're after the cheapest quality manual treadmill you're likely to come across, this one is for. But don't expect to do much more than walk on this one.
Read more
The ProGear has been tested for up to a 230-pound weight capacity so it is strong enough to hold most users. The steel frame is finished with a powder coating including nice wide rails for you to keep yourself steady and safe.
This treadmill offers a consistent and smooth walk because the belt rollers are oversized. There are two incline positions included at six and ten degrees which are easy and quick to adjust. The longer than normal handles have grips made of foam so you can feel secure in your workout and not lose your balance.
6

. Weslo Cadence G 5.9 Treadmill Series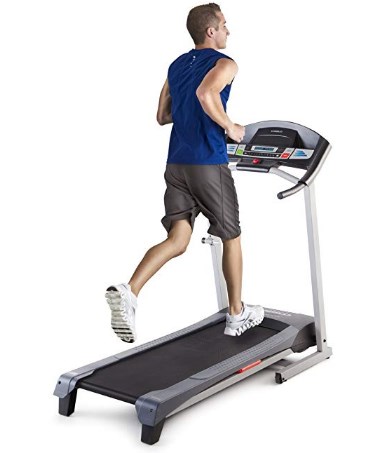 6 personal trainer workouts
Comfortable cushioning
Designed to save space
You have to call to have it activated
The Weslo Cadence G5.9 is a basic uncomplicated treadmill which is perfect for your home workout. It contains six personal trainer workouts. There is also an incline which includes two positions and what we admire most is the comfortable cushioning. The treadmill also has a nice space saver design which will fold up and out of your way when your workout is over.
Read more
You can get further with your home workout using the six workouts created by a personal trainer. With the two position incline, and the comfortable cushioning, the Weslo is the perfect treadmill to help you burn calories, lose weight, and get into better shape.
The workouts includes were created by a certified personal trainer so you can really make the most of your time and have a good exercise session. You can make the intensity of your workout harder by adjusting the incline which is very easy to do.
7

. NordicTrack T 6.5 Series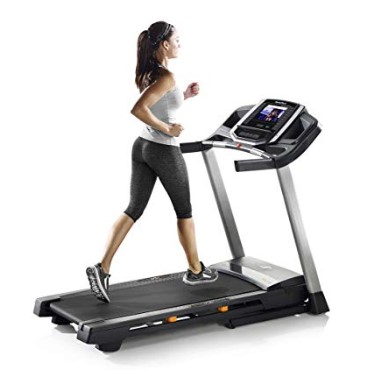 Free iFit membership
2.6 CHP motor
Space saver design
Have to pay for iFit after the year is up
NordicTrack is synonymous with treadmill type equipment, probably the first one you think of. This machine is no exception. It features a 10-inch touch screen and a one-year membership to iFit. It also includes a nice drive system and a comfortably wide belt.
The speed control goes up to 10 mph so the treadmill can get you up to a good pace, especially with an incline control that goes up to 10 percent. This machine has twenty workouts which are preset so it is ready to get you into shape.
Read more
NordicTrack is our favorite electric treadmill for many reasons. It has an easy-to-use touch screen, a strong motor, and a nice wide belt. It also features an EKG grip which will monitor your pulse. The weight capacity is 300 pounds so it should be plenty for just about any user.
NordicTrack includes a lifetime warranty on the frame and the motor. The parts and labor have a one year warranty.
8

. Smart Digital Folding Exercise Machine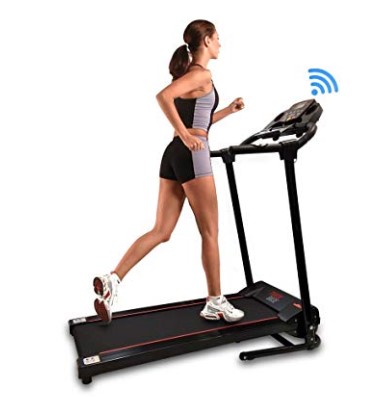 Easy fold up design
Bluetooth Compatible
Built-in hand grip sensors
Powerful quiet motor
Is complicated to assemble
Smart Digital will connect you to the FitShow sports app which helps to make your workout routine a little more interesting. The display shows you your running and training data and the grip sensors keep track of your heart rate.
The speed settings are adjustable and training modes are pre-set and easy to select. This treadmill has a nice plugin design and easily folds up when you are not using it.
Read more
The Smart Digital Folding Exercise Machine takes great pride in its ease and convenience. It is iFit compatibility and adjustable speeds. It also gives you access to a library of workouts and training routes.
This treadmill has a nice-sized running deck and handlebars which will help you keep your balance. There is also a safety key in case you have to stop for an emergency. It features a nice lit LCD display and quiet motor you will enjoy working out with. It is compact and has a nice design which will fit into any room in the house. When you are not using it, the machine easily folds up and stores. Use for walking, running, or exercise training.
9

. Merax Electric Folding Treadmill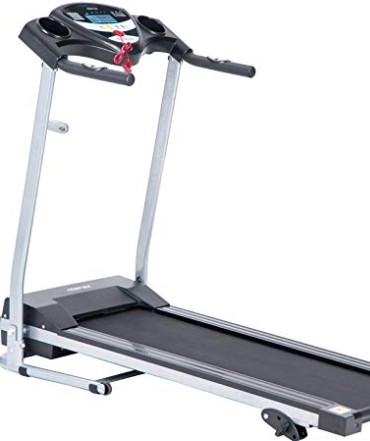 Compact folding design
Powerful quiet motor
Durable 4 layered belt
Convenient wheels
Not a lot of incline options
Merax designed this to be an effective running machine. It is a convenient size and has a nice strong motor for running. This treadmill is reliable and made to be sturdy. It also folds up nice when you are not using it. A nice large LCD display helps keep track of your statistics so you can focus on your workout.
Read more
We could say so much about this machine. This is the perfect treadmill to enhance your workout. It is sized to be used home with a nice compact design. It also has a fold up design and convenient wheels to make it simple to transport when not in use.
The Merax has a strong 500W motor which is surprisingly quiet. The adjustable speed ranges will help you meet your fitness goals. The LCD control panel is easy to read so you can easily track your progress on the move. Keep track of how far you walk or run, how many calories you burn and your heart rate. Enjoy weight list and getting your muscles toned.
The tread belt has four layers so it is springy to run on and keeps your steps quiet while minimizing the motor stress. It is safe and durable with an emergency stop key. This is a good machine for the money.
10

. Sunny Health & Fitness Treadmill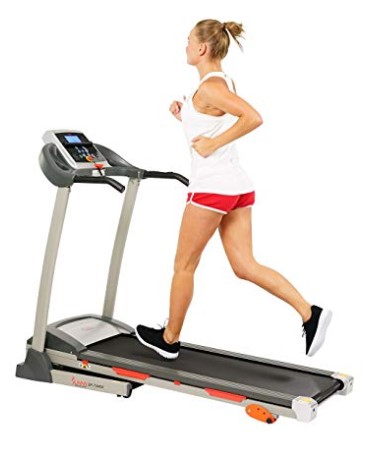 Built-in tablet holder
Shock absorbing deck
Pulse checking grips
Soft drop system
Sunny Health and Fitness have created this treadmill to meet your fitness needs in a comfortable, convenient way. It features a holder for your tablet, nice grips which monitor your pulse, and a good shock absorbing deck.
Read more
This SF-T4400 has everything you need for a premium workout. It has nine workout programs built into the memory. When you are opening the machine to use it the soft drop system keeps it from slamming down and damaging your floor.
This treadmill has a quality LCD screen that tracks all of your stats while you are working out. You can see how far you go and how fast, how many calories you are burning and your pulse rate. This really helps you keep track of your goals.
You can also pause your workout and stop the belt if you need to but it will keep your data and stats intact.
Criteria Used for Evaluation

Ease of Use
Treadmills can be big and bulky so you want one which is easy to put together and easy to fold up and store when you are not using it.
You also want a basic treadmill which is easy to operate with a display screen you can easily understand. If the machine is going to be easy to set up and use, you will be more inspired to keep at your exercise routine.

Features
Since the treadmill is a bit of investment be sure to take a careful look at the features and keep in mind what is important to you. Are you a little overweight? You want to look at one with good weight capacity. You might also want one with a nice wide belt. If it has a display, make sure it measures what you are most interested in knowing like how fast you are running or how many calories you are burning.

Portability
In the case of treadmills, portability refers to how easy they are to move. When you are done with your workout for the day it is nice if you can fold it up out of the way so the treadmill is not taking up so much room. It is also nice if they have wheels so you can roll it to a secluded corner or into the closet.

Durability
Since the treadmill is a sizable piece of equipment, you want something that is going to last. Look for the best high-quality materials, a strong belt you can do plenty of walking or running on. Look for nice padding for your hands and a screen that is going to last.

Adjustability
You want a treadmill with great adjustability so you can set it up for your perfect workout. Whether it is the intensity by raising the incline or the speed of your gait, it is nice to be able to have the perfect exercise level for your skills.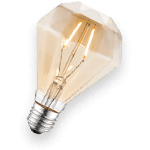 Use appropriate clothing
When working out on the treadmill you should wear standard workout clothes. Choose something that is loose fitting so you have plenty of room to move and sweat. Be sure not to wear pants or a dress which would drag on the belt or maybe get caught. Safety is always of the utmost importance.
Start slow
When start using a treadmill for the first time, be sure to start out slowly and work your way up. You want to see how the machine works with your body type and which adjustments work best for you. It is also fun and exciting to get starting on your workout journey, but if you overdo you will end up too sore to take it up again the next day.
Frequently Asked Questions
q:

Can I jog on a manual treadmill?

a:

Not really. They tend not to move fast enough to keep up with you running. They are much better for walking exercise.
q:

Can I use the treadmill outdoors?

a:

One of the biggest benefits of owning a manual treadmill is that you can use it anywhere, including outside. You do not have to worry about having a place to plug it in so it is much more versatile.
q:

Is walking on a treadmill okay if I have arthritis?

a:

When it comes to arthritis, it would probably depend on what type and how severe your condition is. The best answer to that question would probably be to consult your physician for advice or seek for manual treadmill reviews written by doctors. Be sure to find out if a low impact exercise like just walking is okay or if running would be okay for your situation.
q:

What kind of shoes should I wear on the treadmill?

a:

You want to work out in comfortable shoes. They should cushion your feet and support your arches. Make sure your toes have room to wiggle as well. When you get new shoes, you might want to wear them for a day before you work out in them just to know that they are not going to rub your feet.
q:

Is it okay to drink water before using the treadmill?

a:

You should drink about 16-24 ounces of water about an hour and a half before your workout. The workouts usually last around 20 minutes and you will be sweating a lot. You do not want to get dehydrated. Fill a water bottle and keep it nearby while you are exercising.
q:

How do I keep from getting blisters?

a:

Wear nice thick socks while you are working on the manual treadmill so your feet stay cushioned and do not rub.
Subscribe to our newsletter