9 Best Pec Deck Machines for Your Home Gym
last updated:
Mar 02, 2021
A pec deck machine is a great way to build chest muscles that can really help boost your bench press. While the standard barbell bench press activates the muscle in your chest, these machines help to isolate chest muscles and strengthen all those hard-to-reach stabilization muscles.
If you find that your bench press has hit a wall, these machines may really help push past it by utilizing isolating your movements so that you don't dump weight on stronger muscle groups. Many even include a weight stack that allows you to adjust your weights or engage in quick drop sets.
Whether you want to supplement your bench press or just want to sculpt a killer chest, we have gathered some of our very favorite pec deck machines to help you reach your personal goals.
In a Hurry? The test winner after 20 hours of research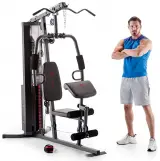 Marcy MWM-990
Why is it better?
Variety of exercises
Easy resistance adjustment
Decent safety features
Padded seats
Preacher curl attachment
In a
Hurry? Editors choice: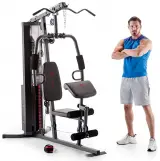 Test Winner: Marcy MWM-990

30
Researched Sources
97825
Reviews Considered
20
Hours Researching
10
Products Evaluated
Adjustability
Application
Capacity
Effectiveness
Motion Control
By Default
Criteria Used for Evaluation

Adjustability
The machine should always fit its user, not the other way around.
We gave priority and higher ratings to machines with adjustable ranges of motion. Not everybody has the same arm length, height, or level of flexibility.
With a good pec machine, you can easily spread your arms up to your comfort level, lock the unit arms in, put your forearms up to the padding, and go. You should not have to worry about whether you can complete a full rep or not.

Application
Technically, a machine only has to do two exercises to be called a pec station.
Those two exercises are:
Chest press, which recruits roughly the same muscles as a typical bench press from a seated position.
Chest flys, which take the place of dumbbell flys. The motion of pushing the resistance to and away from your chest is similar to a butterfly wing pattern.
If you could only use one machine, then, to do all your chest exercises, a good pec deck could do that for you. Usually, you can switch between the two exercises by pulling and replacing a pin. In our reviews, we looked for the machines whose design centered around this simple requirement.
Other accessories and attachments are fine, in fact, more is often better, but we did not want designs where the make had clearly lost track of why people buy chest machines.

Capacity
The machine user is one kind of capacity, and the weight stack's potential is another.
A good rule of thumb is that you can always lift more with a bench and barbell than you can with a machine. Meaning, the capacity or potential of the equipment takes longer for you to outgrow. It is not uncommon for long term lifters to e able to bench their own body weight or more.
That is because, steel frame or not, weight stacks, cables, and pulleys are not designed to lift massive amounts of weight and still be on a stable platform. Many of the machines on our list topped out at 200 pounds.
So, in fairness to chest machines, we did not give low ratings based solely on low resistance. We did give you a heads up that some of the machines don't go up very high, and another heads-up when you have to pay extra to upgrade a machine to its full potential.

Effectiveness
Too many features can cause a machine to lose focus.
In other words, a chest machine that is worth your time and money will give you a chest workout that delivers results. We weren't able to test every machine, of course, so we relied on customer reviews and industry write-ups.
We are also able to evaluate based on the manufacturer's specs. If something is poorly designed or has less than the best parts, we know it will not give you in need. Keeping our knowledge and our sources in mind, we are confident that each of the machines we looked at will be effective over time with consistent use.

Motion Control
The motion control enforced by a machine is what can keep you from getting injured.
Most accidents with gym machines are not from equipment failure, or from falling weight stacks or anything similar. Accidents happen through improper use. For example, doing leg curls without aligning your knees to the pivot point will leave you unable to curl anything after a while. The best way for manufacturers to encourage proper use is to enforce it.
So our top-rated equipment has plenty of features to keep you moving within the limits of your particular situation. You can and should push yourself, but with the right equipment, you will not hurt yourself through improper motion.
Expert Interviews & Opinions
Most Important Criteria
(According to our experts opinion)
Experts Opinion
Editors Opinion
Users Opinion
By Default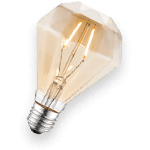 Aircraft Grade Cables
If you have spent much time shopping around for home fitness equipment, you have certainly encountered the words "aircraft cables," "aircraft grade cables," or perhaps "aviation cables." They sound strong, after all, airplanes weigh more than any of us can bench press, but what do these phrases really mean?
Aircraft cable, according to several cable manufacturer sites we visited, is wire rope made from strands of either stainless steel or galvanized steel. It comes in diameters from .047" to .375". It is, of course, use to secure almost any heavy part on an airplane, but this cable is also used in bike locks, dog runs, tow ropes for ships, and, as we already know, fitness equipment.
Aircraft cable is called aircraft cable because of its use in the aviation field. It mostly secures control surfaces. But it is a bit misleading to say that the cables in your pec deck machine are the same as the ones used on planes. The grade and strength of steel stranding for the planes are much higher and held to exacting federal standards. The cables on your equipment are tested for tensile strength and safety, but they would be dangerous if used on an actual airliner.
The thing that the two have in common is being made of braided steel strands. The joining process makes the steel very strong and durable.
Keeping Your Bearing
In any machine with rotating parts, the bearings are the objects that absorb the friction between the moving part (cable) and the piece that holds the moving part in place (pulley). Because of the bearings, you get the fluid, easy motion you expect when you pull a cable under resistance.
Bearings in modern fitness equipment can be either steel or nylon. Nylon, shaped and hardened into round plastic, can also be used. Let's take a look at some of the differences. It's important because so many manufacturers tout their products as having nylon bearings.
Metal bearings are higher maintenance than nylon. Usually, metal bearings have to be lubricated regularly. If the bearings are sealed, this can get labor-intensive. But nylon bearings have treatments to help them self-lubricate, and the plastic is more durable under the constant movement conditions of frequent use.
For these reasons, the nylon bearings will last longer than the steel ones. This is true even for thin-walled nylon bearings. They will last longer and need less service than even thick metal bearings.
Because of their longevity and low maintenance, nylon bearings have become the preferred standard for fitness equipment in recent years.
Other Factors to Consider

Accessories
Going back to our foundation, a pec deck machine really only has to let you do chest presses and flys in order to be effective and valuable. But we know that many of our readers expect more.
Several of the machines on our list can actually replace half a room full of equipment. They cost more money upfront but once installed, you do not have to worry about needing another station down the road. And some of these units will even let more than one person use them at once.

Weight
The bigger you go with home gyms, the less portable they get and the less flexibility you have.
We think it is important to examine just how much these units weigh because often home gym owners will need to clear a room that doubles as a guest room, or something similar. As a general rule, pec deck machines that only offer flys and presses will weight the least.
Of course, many basic machines offer optional attachments and upgrades. This could lead to a situation where you have to partially disassemble the unit before you can tuck it away somewhere.
Frequently Asked Questions
q:

Is the pec deck effective?

a:

Absolutely! While standard dumbbells or bench presses are designed to activate your chest muscles, they cannot really isolate your chest muscles. When your chest muscles fatigue during a bench press, your supplementary muscles in your upper back, biceps, and triceps work to pick up the slack.

On a pec deck, however, the isolated movement means that you cannot count on additional muscle groups to push up the weight.
q:

What muscles does a chest press target?

a:

The chest presses you can perform on most of our machines will target your upper and lower pectorals, triceps, and shoulders. This is beneficial because you do not need to do long sets of dumbbell curls or other moves that target the only triceps, for example.
q:

What about flys?

a:

Flys also target your pectoralis minor and major, but from slightly different angles to recruit muscles that can be left out when you do a press.

Your biceps, including the large muscles between your shoulder and elbow, the elbow joint flexor, and the muscles that rotate your arms, will also get a strength benefit.
q:

Is the lat pull down just for my back?

a:

Not at all! Once you get the hang of it, there is almost nothing you can't do with the lat pull down for your upper body. It all depends on how you grip the bar and whether you bring it in front of your chest or behind your head. You can hit each muscle group in your arms just by widening and closing the distance between your hands.

We encourage you to get a machine that has several interchangeable handles, for the lat bar, as well as a booklet or poster with some of the different exercises on it.
q:

Does pec deck work lower chest?

a:

One of the biggest misconceptions of these machines is that they only work the upper chest, and that couldn't be further from the truth!

These machines effectively work your upper and lower chest, as well as your anterior deltoid and the short head of your biceps.
q:

Is there an advantage to having an adjustable bench press?

a:

Yes. You can target different muscle groups and get more intensity by going flat, incline, or upright on a bench. Most of the machines on this list are just for seated presses, but some of the more expensive ones will let you do presses either horizontally or at an angle.

Just like moving your hands closer together or farther apart, on a barbell press, can target different muscle groups, so can any change to the angle of a bench or seat.
q:

Are gadgets like the Iron Chest Master really effective?

a:

It depends on the gadget. We tend not to trust those that market themselves on late-night television infomercials. We'd rather look at professional and user reviews, from writers who have nothing to gain by giving a good review.

Manufacturer's websites are useful, too, because they will give you specs that you can compare to other similar products.

Finally, sometimes this kind of tool is designed for a specific type of user. For example, NASA has endorsed a few portable gyms for use in space. We can't think of a greater endorsement than that, really.
Subscribe to our newsletter