Bringing Home the Gym
updated January 1, 2019
Most of us are aware of the many dangers out there when it comes to the life of convenience many of us have grown accustomed to. While eating out at restaurants is convenient and our jobs may mean we sit at a desk for a considerable portion of the day, the resulting fact is that, according to the Canadian Obesity Network, 4.1 % of Canada's total healthcare budget is used fighting obesity and related health problems. While gym memberships are up, all too often the enthusiasm for healthful changes fades over time. A large contributor to this is our busy schedules.
If you find it difficult to manage gym time into your regular routine, there is an alternative that a growing number of people are taking advantage of. When you invest in a home gym, you can benefit from the opportunity to exercise whenever it's convenient for you. If this sounds like something that could amp your fitness routine up a notch, there are some important considerations to keep in mind.
Know What You Can Handle
We all have our unique preferences, and those are important to understand as you're stocking your home gym with equipment. While it may seem standard to include items such as treadmills, for instance, if you suffer from knee problems, you may consider an alternative cardio device that features a lower impact. It's important to keep an open mind, and there are thousands of products on the market that can help you accommodate your individual needs and preferences. Just some of the equipment that you can consider placing in your home gym include:
Free-standing punching bag
Stretching mat
Exercise bands
Core training wheels
Exercise balls
Thera-band
Many of these items are able to be used in a variety of functions, and you can benefit from the wide array of possibilities made available right within your own home.
The Power of Rest​
An important aspect of exercise that many fail to consider is actually one of the most rewarding parts. While exercise is crucial to a healthy life, proper rest is just as important, especially when you're engaging in regular exercise. If you find yourself tossing and turning at night, it's worth the investment to improve your sleeping conditions.
​As you're already considering the investment in a home gym, it can seem financially overwhelming to also consider buying a new bed. The good news is that you don't have to. At http://www.thesleepjudge.com/best-mattress-topper-reviews/, The Sleep Judge offers a number of alternatives such as sleep toppers and pads that can transform your current bed into an entirely new comfort experience. You would be surprised at what such a small investment can do to improve your energy and ability to put your all into your next workout.
​Considering Your Environment
​Another wonderful aspect of creating your own home gym is that you're able to personalize it to meet your own aesthetic preferences. While the standard gym may be quite neutral when it comes to colors and style, you can add your own unique touch to the one in your home, and this can prove to increase your desire to work up a sweat and improve the quality of each workout. In fact, according to a study performed at Santa Clara University, having an environment in which your workout is tailored to meet your preferences improves mood and enhances the psychological benefits already associated with exercise. More on the study can be found here.
​As you set up your home gym, there are many possibilities, and you can truly put your imagination to work. Just a few ideas worth considering include:
Posting motivational phrases and/or pictures that are personally inspiring to you and will help drive you to your goals.
Bright or dark colors depending on your preferences
Special flooring to make it more accommodating to perform certain exercises on the floor
Placement of televisions or other entertainment sources to provide something to pass the time by as you engage in a workout or to be used to workout to instructional videos
Installation of an audio system to give you that added boost to your workouts
Getting the Most for Your Money
​We work hard for our money, and most of us want to keep as much of it in our wallets as possible. The very idea of a home gym can sound like a pricey endeavor, and that's something that is cause for many to put off or avoid completely the act of incorporating a home gym on their property. However, there are resources out there to help you get the most for your money. For example, we offer a number of helpful tips and other advice on where to find the best deals on the hottest equipment on their website. Other tips you can follow include:
Be on the lookout for quality used equipment
Consider getting the entire family involved in the setup process. Not only can this save money on labor, but it also encourages a healthful lifestyle for all to strive toward.
Check with local gyms to see if they've updated their equipment. Sometimes you can get a good deal on the equipment they need to get rid of.
A New Lease on Life
​We have only one life to live, and it's important that we do everything necessary to ensure we make the most of it. It's been shown that regular exercise not only provides positive physical effects but also psychological. By taking the time to invest in a home gym as well as your sleeping quarters, you can set yourself up for success in all aspects of life.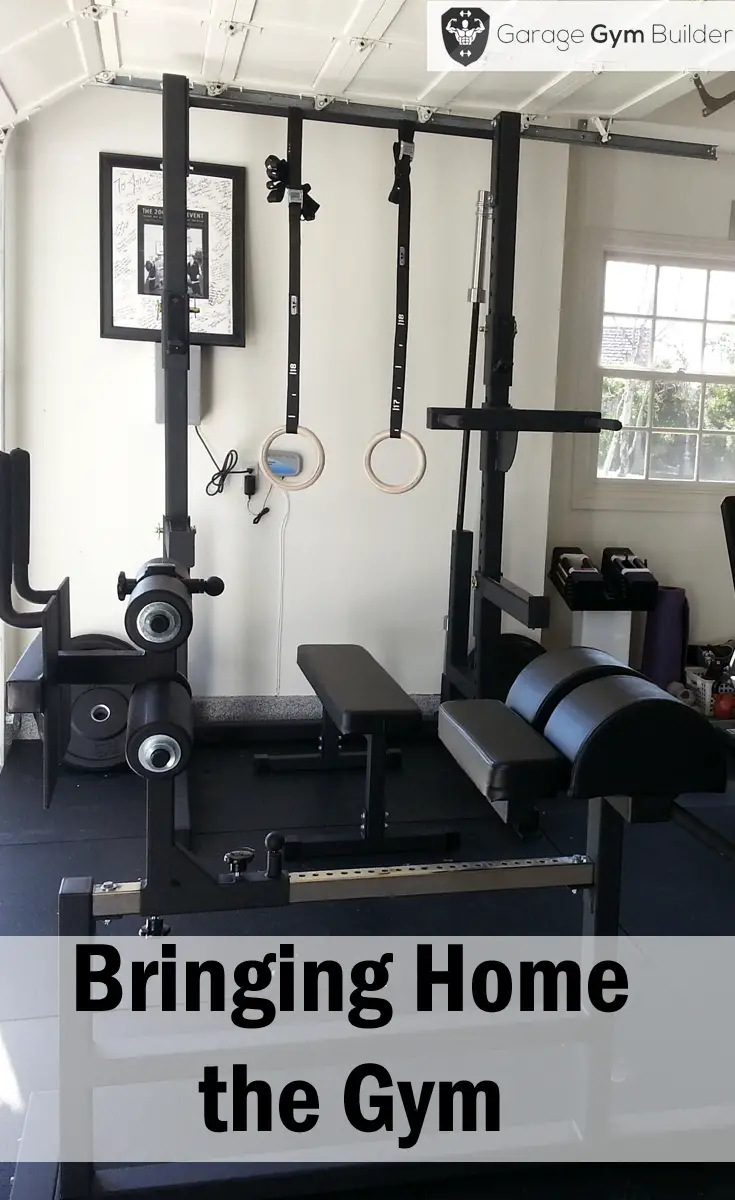 Subscribe to our newsletter