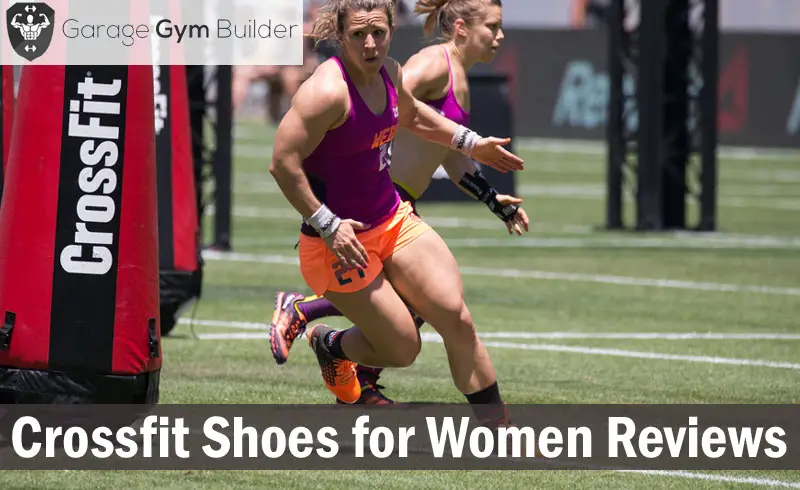 Best Crossfit Shoes for Women Reviews 2018
CrossFit is a combination of weightlifting, calisthenics, high-intensity interval training and more. CrossFit athletes often work 'til they drop, such are the demands of the box. When it comes to footwear the 10 best CrossFit shoes for women fall into two categories: the good and the great. In this review we'll focus on what we consider to be the top three CrossFit shoes available to women, then narrow things down to a best overall shoe.
Crossfit Shoe Reviews For Women:
Top Three
Crossfit began some 15 years ago, CrossFit and has grown into an international fitness phenomenon with adherents who ply the edge of physical endurance and demand as much of their equipment as they do of themselves. No shoe survives for long in the box unless it displays incredible durability and versatility. So let's get started with our top three.
---
Reebok's newest Crossfit shoe, The Nano, features high performance, extreme comfort and long lasting durability. The Nano - already one of the best crossfit shoes women can buy - delivers the bite you need to handle ferocious maneuvers and the grip you'll need to fly up the rope.
Distinguished by the aggressive cross-bracing on its exterior, the Nano is available in a dizzying array of color combinations sure to please the more fashion conscious CrossFit enthusiast. Features include:
Some of the features:​
4mm drop heel to toe
Duracage open weave upper
RopePro exterior protective wrap
Excellent shock absorption characteristics
---
The PUMA Women's Cell Riaze Cross-Training Shoe has been making a big splash since it's release not so long ago.
Reviewers on Amazon LOVE the comfort of this shoe. Some reviewers even going as far as saying they never knew running could be so enjoyable. This shoe is PUMA's answer to the Reebok Crossfit series that is so popular right now.
These shoes are definitely more affordable, and look great. However, there were complaints that those who find it most comfortable were those with narrow feet. If you are someone who has wider feet you may want to steer clear of these.
Some of the features:​
Extreme comfort, snug fit
Tons of cushioning
Durable / Heavy Duty
Raised heel for optimal deadlift / squat form
Perfect for narrow feet
Edgy, modern design
---
The zero drop on the Bare-XF 210 makes it an ideal shoe for Oly weightlifting tasks and an excellent performer on the track, where it really shines in the sprints. The XF 210 is also prized for its ability to propel you up the rope and cover you during even the most extreme workout of the day.
The shoe weighs about the same as the MX20V3 (which is to say not much) and provides cheetah like agility and that rare feeling of being in complete control. Other key features include:
Some of the features:​
Lightweight but durable materials
High degree of comfort
Excellent grip
Zero drop
Our Favorite -
Best Women's CrossFit Shoes
Reebok CrossFit Nano 4.0
This is perhaps the closest contest we've had to determine a 'best of' shoe in any category. All three of these CrossFit shoes are first rate kit for your trials in the box and all are in a similar price range. With nearly everything else being even, our selection of the Reebok CrossFit Nano 4.0 came down to the incredible grip displayed by its combination of light weight, and build quality.
While you will pay a premium price for these, you can rest assured that these will last for a very long time.
The Reebok CrossFit Nano 4.0 is a great shoe that will enable you to push performance envelopes while staying safe and comfortable.
While the above review cites our choice for the three CrossFit shoes for women you may want to cast a wider net and that's understandable. You certainly have an incredible variety of quality CrossFit shoes to pick from including the New Balance MX20V3 Minimus, Puma Bioweb Elite, Vibram Five Fingers Bikila and Onitsuka Tigers just to name a few. To learn more about our best CrossFit shoe for women - the Nike Free 5.0 - check out this video.
As we said at the beginning of our CrossFit shoes for women review any of the top 10 or so best womens CrossFit shoes are excellent examples of athletic footwear so chances are you're not going to be disappointed regardless of which shoe you choose.
Save this to Pinterest