15 CrossFit Blog You Need to Start Reading
Looking to up your Crossfit Game?
Get a competitive edge with our list of the 15 Top Crossfit Blog of all times. We rated these blogs based on the following qualities:
How often the Crossfit blog is updated
Quality of content of the Crossfit blog
Quantity of content of the Crossfit blog
Honorable mention:  journal.crossfit.com
The Crossfit journal is a great resource, but in this post, I wanted to focus on blogs that are not directly related to the Crossfit brand.
If you think we left out your top Crossfit blog, please leave a comment below, and we'll take a look. We've got no problem adding sites that provide precious content.
http://www.catalystathletics.com
Some of the best CrossFit guides online.
From their website:
Catalyst Athletics is the world's largest source of educational material for Olympic weightlifting. We publish online content from articles to videos and photos to Olympic weightlifting training programs and the most extensive online weightlifting exercise library; books in print and digital format; video in DVD, downloadable and streaming format; a monthly journal; and produced the first feature-length documentary film on the sport of weightlifting in the US. Additionally, we provide seminars and coaching certification both in the US and internationally and run one of the most well-known weightlifting gyms in the world. One of the best CrossFit blog with very good sources.
Connect with them here:
A hilarious CrossFit blog from a guy who is extremely passionate about Crossfit.
From the website:
I want people to get involved. I want people to have a place to vent their CrossFit thoughts. I want to give people a place they can belong to online. Sure, you can share your thoughts on your latest workout on the usual social networking sites. Unfortunately, there's a high chance the majority of your audience there won't give 2 shits.
At KippingItReal.com, I want other CrossFitters to be able to voice out, meet some cool people online, and give you all another place to shoot the shit. It's great being able to do things like that at your local CrossFit box, so this is a great place to be able to do that kind of stuff online.
Connect with them here: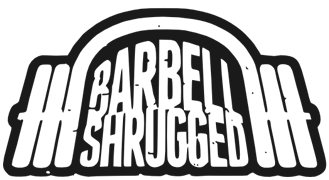 http://www.daily.barbellshrugged.com
One of the most informative CrossFit blogs out there. Constantly updated with an enormous amount of valuable content.
From the website:
Barbell Shrugged is all about helping athletes, coaches, and gym owners expand their knowledge and dominate their fitness.
Collectively the Barbell Shrugged crew has been training for many years, has degrees (and masters) in Kinesiology and Exercise Sports Science, owns multiple CrossFit boxes, have competed in CrossFit, Weightlifting, and Powerlifting, and have hosted live seminars and training camps around the country.
Connect with them here:
Primarily the biggest CrossFit blog in existence. This site covers everything from stretches to muscle growth.
From the website:
MobilityWOD® is the ultimate guide to resolving pain, preventing injury, and optimizing athletic performance. Humans have been evolving for 2.5 million years, and the human body is extraordinarily engineered. While people are born with this incredible machine, they aren't born with the right software to run that machine. An excellent CrossFit blog.
Connect with them here:
Breaking Muscle
A group of extremely experienced fitness professionals put together a helpful resource that covers all facets of health and wellness on this great CrossFit blog.
From the website:
Breaking Muscle is a team of experienced professionals dedicated to providing comprehensive strength and conditioning, and mind/body wellness programs. We draw from our education, experience, and empirical research within our community to provide full-scale services to athletes, coaches, and consumers.
Breaking Muscle specializes in Olympic lifting, powerlifting, functional fitness, yoga, and mind/body modalities. Breaking Muscle utilizes the latest research, products, and equipment to provide services to advance human health and performance.
Connect with them here:
The RX View is an excellent CrossFit blog for keeping up to date on all things fitness. Any fitness or Crossfit related news will be reported here. Guaranteed.
From the website:
The Rx Review is an independent fitness website, reporting on the Sport of Fitness, functional fitness news, The CrossFit Games, health and diet-related information, and providing reviews on sports performance products. –
See more at http://therxreview.com/#sthash.IbeHtnYG.dpuf
Connect with them here:
An excellent CrossFit blog for getting in the proper fitness mindset. Fitness is more than lifting heavyweight. MentalityWOD helps you strengthen your mentality.
From the website:
If you want fitness and performance results and wonderful life then, work on your mentality.
Mentality WOD will help you improve your mindset so that you can be your best. Your mentality is made up of your thoughts, feelings, and attitudes. When you improve your mentality or mindset, then you'll flourish in all areas of your life.
This site is here to help you know your purpose, push through the uncomfortable, overcome challenges, have unwavering focus, be present, create balance, hit your big CrossFit goals, compete for your best, and inspire others. You will feel and perform better as you follow the tips on this site.
​
Connect with them here:
http://www.crossfitinvictus.com
Crossfit blog Invictus is a trendy Box in San Diego, CA with an even more popular blog. Check out this CrossFit blog for motivation and fitness tips. An amazing CrossFit blog.
From the website:
The word Invictus is Latin for unconquered. It is also the name of a short poem by the British poet William Ernest Henley. We chose this name because it accurately reflects our philosophy on fitness and life in general.
We believe CrossFit provides a platform to empower individuals to conquer the seemingly impossible. We help our clients overcome perceived obstacles daily by providing them with the skills and encouragement to achieve their full potential and exceed their expectations. Through this process, an indomitable spirit is forged—INVICTUS.
Connect with them here:
http://www.wodcastpodcast.blogspot.com
A semi-weekly podcast is covering interviews, news, and tips on everything Crossfit. It is an absolute must for anyone interested in the Crossfit professional scene or simply just trying to improve performance on their WODS
Connect with them here:
Some of the most comprehensive coverage of everything Crossfit. Tabata Times covers news and fitness guides with a plethora of helpful articles for those that are just getting started. They have a massive social following for a reason. The content they produce is some of the best available online.
Connect with them here:
Lift Big Eat Big
An amazing CrossFit blog. While not exactly related to Crossfit the information you can learn on this site is invaluable. They also have a great response to a lot of the hate that Crossfit gets.
From the website:
Lift Big Eat Big (LBEB) is a professional strength training organization that got its start in 2011, to promote the formula to a healthy lifestyle for both women and men. By way of our exceptionally talented staff of world-class athletes, including many of the world's strongest, and the leadership of Brandon Morrison, we are dedicated to being the very best in our field regardless of the size, tenure or inclinations of our competitors.
We are LBEB and as such, believe that women and men can become empowered through a proper mix of strength training and good food sources, thereby excelling in their sports and lives. We use science and research-based evidence in our articles and strength programming, and we are proponents of ability over aesthetics. We fully understand that friendship and the quality of our service is the cornerstone of our reputation, and we embrace the many challenges and opportunities that will lend to our legacy.
Connect with them here:
Crossfit.com is the mothership of all things Crossfit. It is the original and, quite possibly, the most comprehensive site on the subject. It may not look overly impressive when you first arrive, but it has a depth to it that is impressive. The site includes access to Crossfit courses and certifications, a bank of exercise videos, and a CrossFit blog that is updated daily.
Connect with them here:
Gymnastics is a huge part of Crossfit, and this site provides you with the knowledge and motivation to maximize your gym performance to smash your WOD PRs. Here's what they're all about. . .Our goal is to share the information of Gymnastics, and Body movement to augment your training and coaching. We hope these additional references will allow you the ability to train and grow within your fitness goals! The site features a comprehensive movement library, seminars, skills and drills and a movement of the day. An online course is coming soon.
Connect with them here:
Here's a site – and related App – that provides everything that the football playing Crossfitter needs to own their WODs. There are updated continuously workouts specifically designed for football, along with tons of information and motivation. Here's what they've got to say . . .
Hey there…
Looking for the CrossFit Football program?
Don't worry, and you've come to the right place.
CrossFit Football has shed its skin and taken on a new look, Johnnie WOD.
Every training cycle includes new and improved strength programs for Rookies and Pros alike and the hardest WODs for you to sink your teeth. Spawned from the original CrossFit Football program, a time when things were easy and workouts were anything but.
6 Training days every week complete with linked demo videos, workout tracking, and app to push the training days to your iPhone or Android. Time to trade in your love of CrossFit Football for lust, just don't blow your WOD too soon.
Connect with them here:
Here's a real women's CrossFit blog that cuts through the B.S. to tell it like it is. This site used to be called 'Lift Like A Girl', a statement that used to be an insult. Try lifting like Nia, though, and you'll be doing damn well. There's plenty of meaty information here and Nia updates her information regularly. Why should you listen to her? Check her bio. Nia Shanks is a coach, writer, and author of Lift Like a Girl with a BS in Exercise Physiology from the University of Louisville. She specializes in helping women "unleash their awesome" with an empowering approach to health and fitness. Nia's philosophy revolves around strength training programs with a focus on getting stronger and flexible, obsession-free, nutrition principles. Through her popular blog and online coaching courses, Nia has helped thousands of women look beyond "quick weight loss" and discover the amazing body they never knew they had.
Her main goal is to help YOU achieve your health, fitness, and physique goals the sane and simple way so you can maintain those results long-term while becoming the best, most awesome version of yourself.
Connect with them here: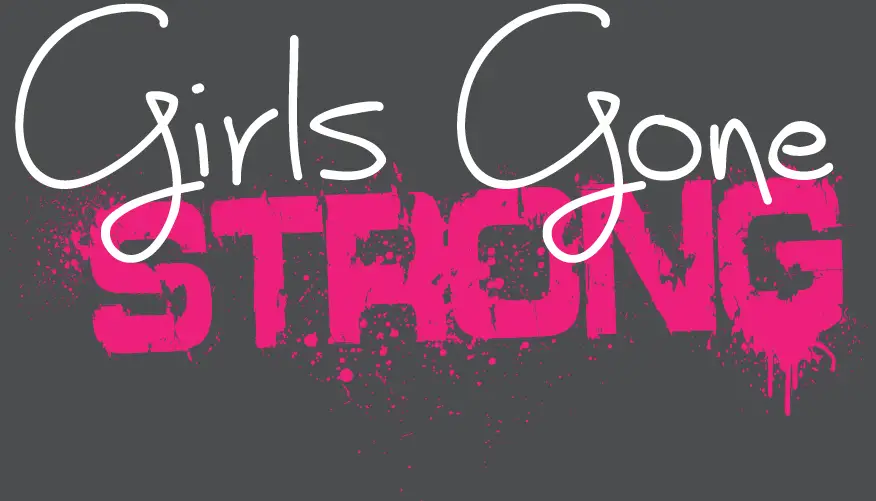 https://www.girlsgonestrong.com/
Girl's Gone Strong is more than a website – it's a movement involving 500,000 women from 70 countries all over the globe who are stepping up to the strength fitness lifestyle. The site is packed with body-positive, actionable tools to reach their health and fitness goals. An excellent CrossFit blog. The following is from their About page . . .
We have come together to provide a collective voice of body-positive, evidence-based information about strength training, nutrition, having a fit pregnancy, women's health, physical therapy, and injury prevention, fat loss, mindset, and much more. Our Advisory Board members are the top female experts in their fields. These brilliant, world-class health and fitness professionals—along with other highly-qualified contributors we hand select—combine the latest research with decades of experience working with women in the real world to offer solutions that help women reach their goals in a realistic, sustainable, and compassionate way.
Connect with them here: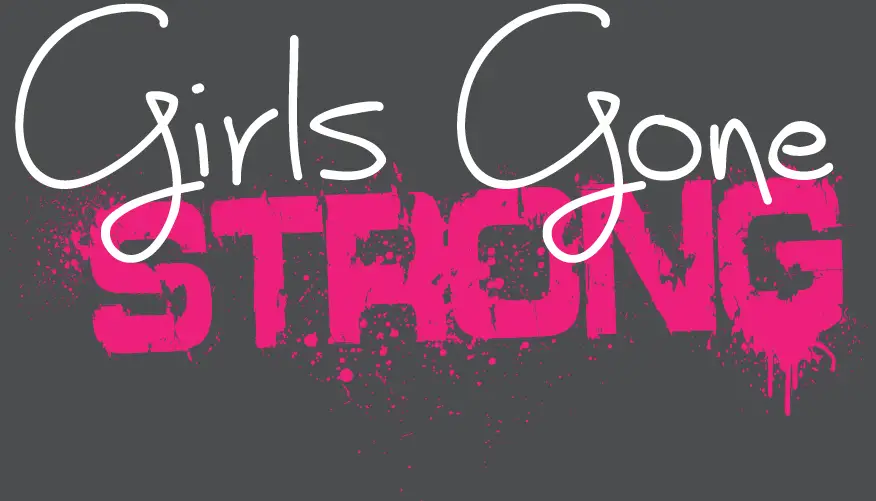 Save this to Pinterest: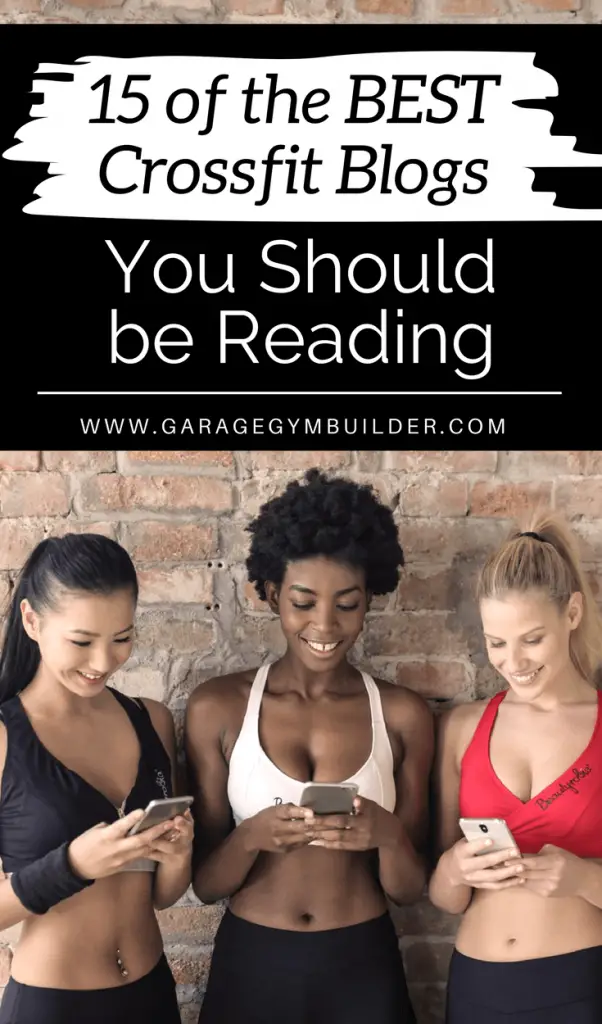 That was our list of best CrossFit blogs. There are a lot of other CrossFit blogs around so if you stumble onto some of them please send them to us!
Looking for CrossFit Equipment and Accessories?
Here are some useful links.
Most Read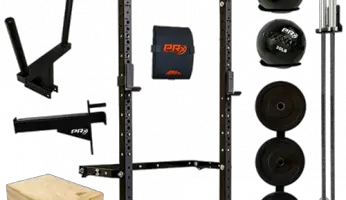 Subscribe to our newsletter