Paleo Meal Delivery Service – Garage Gym Builder
updated January 1, 2019
Life is busy. When you are trying to eat clean and use your nutrition to better your physique, that presents a challenge. Most of us don't have the time to prepare nutritious meals at every feeding opportunity. As a result, we, through no fault of our own, end up compromising on our diet.
A compromised diet is not the way to success. That is why the Paleo Meal Delivery Service has become so popular. Years ago, such a service would have been price prohibitive for many of us. Fortunately, prices have come down, and services have improved, putting this service within reach of all of us.
In this article, we discover the top 7 Paleo Meal Delivery Services across the key categories:
Why Would You Need a Paleo Meal Delivery Service?
As you can see from the different categories that we've rated, there are a huge number of specific requirements that athletes have when they're serious about using nutrition as a vehicle to better health and performance. A bodybuilder will have completely different nutritional needs than a long distance runner or even a powerlifter. A Paleo meal delivery service ensures that you get your meals just right.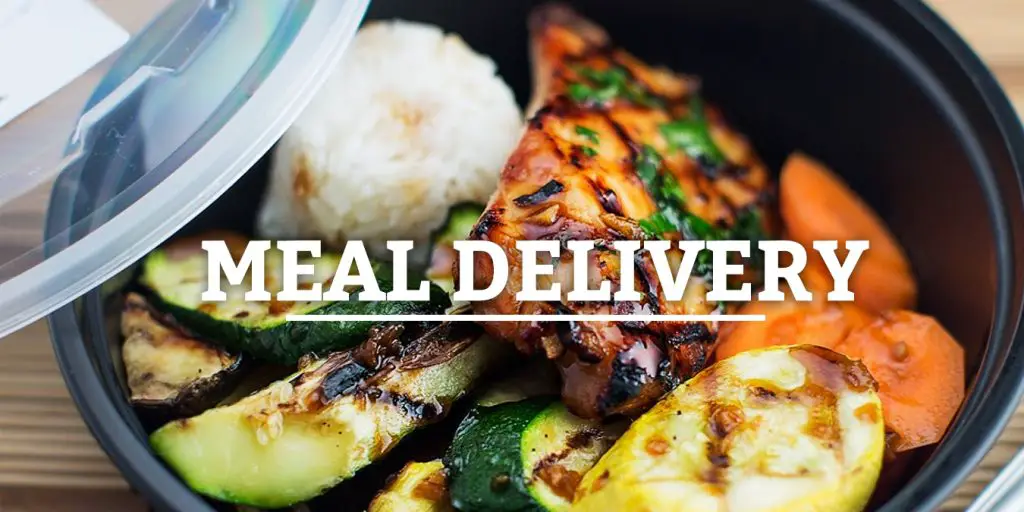 The most significant advantage of using a Paleo meal delivery service is undoubtedly the convenience factor. For one thing, using a meal delivery service will save you hours each day. That allows you to spend more time with your partner and kids than slaving away in the kitchen. Of course, you can also put more time and energy into your training.
There is also a huge convenience factor involved. Your meals arrive prepackaged and labeled so that you know exactly how many calories, carbs, proteins, and fats are in each meal. Your meals will also be ideally proportioned with the macro and micronutrients that you need to fuel your body optimally.
With most Paleo meal delivery services operating on a subscription service, your food is out on autopilot. You don't even have to think about it – it's just there. It makes it so much easier to stick to a clean, nutritionally optimized eating plan. And, as you know, nutrition is the essential aspect of your success – bar none!
The 7 Best Paleo Meal Delivery Services
Best Paleo Meal Delivery Service


Several Paleo meal delivery services cater specifically to the Paleo market, but none of them compare to Factor 75.
The first thing that we love about Factor 75 is that they give you a complete nutritional breakdown of each meal on the packaging. That means that you know the precise macro and micronutrient make up of every morsel that goes into your mouth.
The Factor 75 website also makes it very easy to select your paleo meal options. It is attractively laid out, clear and simple to operate.
Coming in a close second in our best Paleo meal delivery service review is Paleo Power Meals. These guys provide you with some fantastic tasting meals, a very efficient, streamlined paleo food delivery service, their full nutritional info on the label, and the ability to customize with individual and bulk meals.
Our bronze medal-winning Paleo meal delivery service is Ice Age Meals. While not an exclusive Paleo service, they do offer a wide variety of paleo options. They provide a good range of calorie count options and condensed packaging to make it easy to carry around with you.
Best Meal Delivery Service for Athletes


Our gold medal delivery service specifically for athletes is Trifecta Nutrition. We loved that they provide you with meals that targeted toward specific outcomes. They also offer meals with complete nutritional breakdowns on the labels, and that taste great.
Another great thing about Trifecta Nutrition is that they give you the option of purchasing bulk a la carte foods so that you can build your personalized menus.
Our second athlete centered Paleo meal delivery service is Paleo Power meals. For starters, their meals taste great. They also give full disclosure of what is in each meal on the label. Finally, they regularly change up their menus, so the athlete will never get bored with their offerings.
The third best athlete focused delivery meal service is Factor 75, who provide you with the option of customizing your meal or choosing from a set menu. They also give you a complete nutritional breakdown on the label.
Best On-the-Go Meal Delivery Service

The best On-the-Go meal delivery service on the current market is that offered by Paleo Meals to Go. They provide the most flexible and responsive meals on the go of any service that we could find.
Something we appreciated about their service was that all paleo meals delivered were in free dried bugs. That means that you don't have to worry about keeping your meal cold when you are traveling with it. What's better you don't need a microwave to heat the meals, which makes them ideal for your next hiking trip.
Ice Age meals are our second favorite on the go meal service. We liked that their meals come in very compact packages, making them great for stacking up in your hiking pack. Also, their meals won't leak after being taken from the freezer. To top it all off, Ice Age Meals provide you with a free delivery service.
Caveman Chefs rounds out our top three on the go delivery services. We were impressed with the frequency of their menu choices as well as the fact that the meals don't become unstuck after freezing.
Best Vegetarian Meal Delivery Service


Our top vegetarian delivery service is Trifecta Nutrition. Trifecta offers an entirely vegetarian and vegan menu selection. You get complete nutritional breakdowns on every meal, and you can choose as many as you want for the week.
Coming in a close second is Pete's Paleo. Pete's offers the complete vegetarian menu offerings of any service that we came across. They also give you an ever-changing menu, along with a full ingredient list for every meal.
Best Ketogenic Meal Delivery Service
Our top-rated ketogenic meal delivery service is Factor 75. When you're eating keto, it is vital you know what your macros are in every meal. Factor 75 did a great job of breaking this information down for you. Each meal comes with a keto approved stamp on the upper right-hand corner, making it easier for you to get into, and stay, in ketosis.


Caveman Chefs also provide you with an excellent keto meal delivery service. One thing we especially liked about their service is that you can choose from medium, large and extra large meals. It allows you to customize your caloric intake depending on your specific goals. Caveman Chefs also provide you with a complete breakdown of your macros.
Our next best Keto friendly service is Trifecta Nutrition. While they don't specifically offer to stand alone full keto meals, their a la carte menu features an extensive range of keto friendly food items that you can mix and match to meet your specific dietary needs.
Best Fitness Meal Delivery Service
Our preferred Fitness Meal Delivery Service is Trifecta Nutrition. It's their huge meal selection along with the freedom to put together your menu thanks to their a la carte options that put them on top. Trifecta has teamed up with Renaissance Periodization, who have built a positive reputation in the fitness community, to deliver customized meal options.
Our second favorite for fitness buffs is Paleo Power Meals, who regularly rotate their meal options. They also offer a wide range of bulk food items so that you can create your weekly meal plans.
Our bronze medal-winning fitness meal delivery service comes from Factor 75. While not providing a la carte options, they do have specific meals that cater to different dietary choices.
Best Weight Loss Meal Delivery Service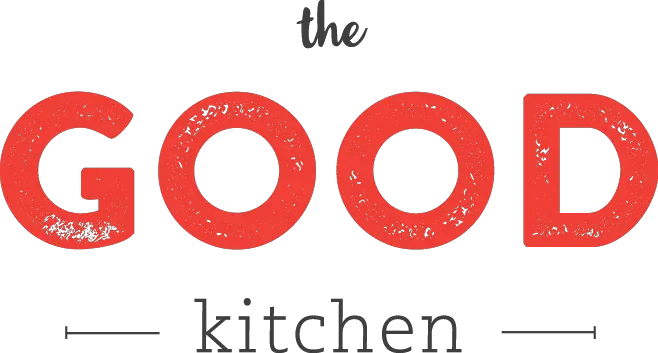 The top weight loss meal delivery service that you'll find on the market comes from The Good Kitchen. They do a great job of providing a complete caloric breakdown, which is one of the most critical factors for those focused on stripping off body-fat. Their meals are all organic and in the range of between 250-410 calories.
CaveMan Chefs provide our second favorite weight loss service. They offer a range of meals in different caloric sizes. They also offer an easy to read the complete nutritional breakdown on every meal.
Our bronze medal weight loss dietary service is Kettlebell Kitchen. They offer a weight loss option by where meals are customized for fat loss. Kettlebell Kitchen, however, provides a limited service in the northeastern US.
use coupon code GARAGEGYMBUILDER for 15% off
Conclusion
The Paleo Meal Delivery Service  is a realistic option for the majority of people. The market offers you a wide range of competition to meet your specific needs. Use our Paleo Meal Delivery reviews to guide you to the service that works best for you.
Most Read