The 10 Best Inversion Tables of 2021
last updated:
Oct 18, 2021
An inversion table is a device that allows you to invert your body and, therefore, take the pressure off your spine. It allows you to lift your feet above your head. The immediate effect of this is that it will increase the flow of blood to your head and decompress spinal vertebrae.
Lower back pain is rampant in our community. A lot of people get resigned to the pain and simply put up with it. Those in the know, however, understand that a great way to find relief is through inversion. Which is why an inverted table is a smart investment. Whether you are setting up a home gym or not, an inversion table is one of the best investments you can make to improve your body.
In a Hurry? The test winner after 12 hours of research: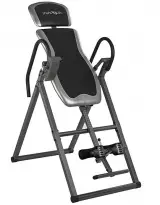 Innova ITX9600
Why is it better?
5 angle pin adjustment
A-shape frame
Very solid
Great price
In a
Hurry? Editors choice: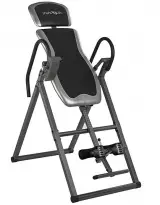 Test Winner: Innova ITX9600

13
Researched Sources
16.5k
Reviews Considered
12
Hours Researching
13
Products Evaluated
Use
Effectiveness
Features
Safety Hazards
Durability
By Default
Criteria Used for Evaluation

Use
If you've never used an inversion table, it's easy to get confused by one. After all, how can you safely rotate upside down without hurting yourself or falling down? Trust us, it's actually simple once you understand the basics!
The best part about inversion tables is that you can easily perform exercises and stretch out even more once your world is flipped, but before you attempt to do that, you must know how to actually strap yourself into the table and use some of the features all the best inversion tables have. First, you must adjust the table so it can match your height. Your head has to be placed comfortably on the table itself, it must not hang over the edge. Make sure to read the instructions you got with the table about adjusting it, chances are that these settings vary from table to table. Then you have to choose the angle at which you want to hang. If you never used an inverted table before, it's best to begin at 90 degrees, so simply just lay on it. Then gradually adjust the level, and give yourself time until you are comfortable with being just slanted before you go upside down. You can choose this angle by using a strap on most tables, so let the strap guide you towards relief.
Now it's time to climb on the table. Stand with your back resting on the table, and then strap your feet into the footrests. Make sure to follow the directions provided by your table manufacturer on how to do this properly - you don't want to fall off when you can easily hurt yourself. Now slowly start pushing your back into the table, and grab hold of the handles if your table has them. Go as slow as you can so you have time to adjust to the different angles. When you're ready to hang upside down, adjust yourself in this position. Once you're there, it's likely that you will feel uncomfortable if you never experienced something like that before. Breathe slowly and deeply - inhale through your nose, and exhale through your mouth as you slowly get adjusted to the new position. Consider staying at this inverted position for no longer than 2-3 minutes if you're new to this. As your comfort gradually increases, you will be able to withstand much more on it, up to 10, or even 20 minutes. Once you're comfy, try stretching out your back. Tighten your abs, and try to slide your shoulder blades towards your spine, downwards. Try to touch the floor above your head with your arms, so that you're fully stretched.
Then hold this pose for as long as it is comfortable, although your best bet is 30 to 60 seconds. You can even try to do crunches while you're upside down!
When you're done using the table, slowly rotate yourself to the normal position in order to avoid feeling dizzy. If you feel woozy when you're back to normal, you can wait until you feel like you can stand up safely. Once you're feeling 100% again, you can then undo the foot holders and step out of the table. If you want some extra safety, make sure that you're using the inversion table alone!

Effectiveness
There are many benefits one simple inversion table can provide you with. These tables are very effective tools, although quite simple at their core. The act of inversion will immediately reduce pain in your lower back, as well as your neck, trapezius, rhomboids, delts, glutes, and hamstrings.
It will help to counteract the effects of bad posture and back injury. It will bring your spine into proper alignment, reducing the strain on the ligaments and muscles around the spine. By increasing the distance between the vertebrae in your spine. This will release any trapped nerves and immediately bring relief.
Spending a few minutes in an inversion table after your workout is a great way to speed up your recovery and reduce delayed onset muscle soreness. Working out is hard work on the spine. Pushing heavy amounts of weight away from your body will compress your spine. The result will inevitably be lower back discomfort. Inversion training is the perfect counter to this.
As well as bringing recovery, an inversion table can actually help you to strengthen the muscles of your core. When you spend time on the table, you are forced to tense and tighten your abs. As well as simply hanging from the table, you can also do hyperextension type movements that strengthen the erector spinal muscles of your lower back.

Features
One simple table can have many useful features to surprise you with. These features are there to make using these tables a breeze, and also to make using them safe and efficient. Some features can enhance the benefits inversion tables provide you with, so be sure to find a table that can help relieve your problems as much as possible.
There are some features though that every good inversion table should have. For starters, the bed you lie on should be comfortable and ergonomic. After all, these beds are supposed to help you relax and stretch out, and you can't really do that unless the bed itself is cushy. The frame should ideally be shaped like the letter A because those frames are stable and secure. The table should also have handles for you to hold on as you change the angle of the inversion. This allows you to slowly and securely change from being upside down to standing up normally. The ankles should be strapped into the foot or ankle holders, and those holders have to be comfortable, yet tight. It should also be noted that some tables have an extended handle for you to grab hold of as you bend over to tighten the ankle holders. This is great for users who lack mobility. The joints holding the frame together should be reinforced so that the table can withstand your weight.
The hinges which hold the bed and frame together should have an auto-lock feature because this will prevent the bed from coming off of the base as you start to use it. All in all, find the best inversion table for your needs, that focuses on your stability, safety, and ease of use, and you'll definitely have a worthy companion.

Safety Hazards
There are some things you should keep in mind if you want to use your inversion table safely. First, remember that the effects of the inversion table, although very satisfying, will not be long-term. This is because inversion tables stretch out your vertebrae, as you already know, but as soon as you get back into your normal position they will start to compress again, so you will need to hang upside down quite often.
One more problem is that many people tend to overuse their inversion tables. They do this by either staying inverted for too long or by using the table too often. Some people even tend to invert the table too much. If you invert way too far or stay on the table for too long, you can pull your muscle, which results in even more pain than what you started with. Also, some people find the inversion tables way too stretching for their spines, making their symptoms even worse than what they've started with. This is why it's absolutely vital to take it slow with inversion tables!
If your blood pressure is already high, you may find that the inversion tables make your symptoms only worse. By hanging upside down, your blood rushes to your head and your heartbeat slows down. This makes things very difficult for your circulation system, and it is even more difficult if you suffer from hypertension, or if you're taking blood thinners. Inversion tables and high blood pressure do not mix, and this can actually be very dangerous, so keep this in mind.
Hypertension isn't the only thing that can be worsened by inversion tables. The blood pressure of your eyes and ears can rise as well. If you suffer from glaucoma, inner ear problems, or even retinal detachment, using an inversion table can make all of this much worse!
Some people report their eyes bleeding after using an inversion table! Pregnant women and overweight people should also avoid these tables since their blood pressure is already high by default. There are many risks associated with being upside down, so make sure to check with your physician before you decide to use one.

Durability
A good inversion table is a durable inversion table. The table will need to support your weight as you hang upside down, and a table that cannot do that is a very big safety hazard! Also, if the pads of the bed are not good enough, you will soon be supported by nothing but a slab of uncomfortable wood or metal, which is a recipe for even more pain.
The frame is what you should look out for when gauging durability. A good frame should be made out of heavy-duty steel, usually arranged in the shape of the letter A. This shape makes the tables very stable. The upholstery should be either vinyl or PVC since they can withstand a lot of pulling and tearing without giving in. They are also very easy to clean 0 you just need to wipe them down with water, maybe some mild dish soap, and then dry them off and that's literally it. The screws and bolts holding everything together must be strong, and you must assemble the table properly, otherwise, you risk toppling over again.
The handles, foot holders, ankle braces, and everything the table has should also be sturdy, and they should be able to pull off holding you upside down without failing after only a brief period of time.
Expert Interviews & Opinions
Most Important Criteria
(According to our experts opinion)
Experts Opinion
Editors Opinion
Users Opinion
By Default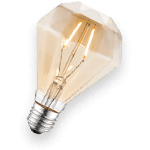 Brief History
Inversion therapy, which brought inversion tables into life, has been around for thousands and thousands of years. Although inversion tables are a recent invention, inversion therapy is not. Just like yoga, it can be traced back to around 400 BC, during the Hippocrates era. It was actually Hippocrates himself who realized the benefits of just chilling upside down. He thought of something called the Hippocratic Bench, which worked by tying down patients' limbs and body, and then pulling the ropes to stretch out the patient. The inversion table was though if in the 1960s, yet it didn't see any popularity until 1984. Ever since then, we have inversion tables to thank for helping us relieve our spine problems!
Size
The size of your inversion table matters a lot. After all, no one has the same shape and size, and the table must be able to cater to your individual needs. Your head must not hang over the bed, and your knees must be straight. If any of these two things are impossible to achieve, you should either adjust the table more to your size, or you should buy a bigger/smaller table. If you lack space in your home, this can also be seen as a problem, since some tables can actually be quite big. Luckily, they can be folded away and stored easily, so you don't have to struggle with even less space.
Other Factors to Consider

Adjustability
Make sure that the inversion table you buy has adjustable settings so that you can customize the size of the frame to your needs. The ankle brackets should also be fully adjustable.

Comfort
It doesn't matter how effective an inversion table is – if you have to contort yourself into a pretzel to get into it, you're not going to use it to full potential. So, make sure that the table has an easy in and out process. It should also come with quality customer support, such as a manual or DVD. Look for a table that has arm supports. This will make it easier for you to get in and out of position. Wrap around bars is the best, allowing you to walk your hands out as you get into position.
Look for a table that has a decent level of padding on the backboard. However, you don't want too much as this has been shown to actually interfere with spinal decompression. Rather than memory, go with nylon or mesh backing.

Stability
When you hop into something that is going to have you hanging upside down, you'd better have confidence that it's going to support you. It needs to have a solid frame that won't wobble or move laterally when you are inside it. Inversion tables come with a stated maximum weight that they can handle.
Look for something that is at least 10 percent heavier than the heaviest anticipated user. Inversion tables with an "A" frame design tend to provide the best stability. The heavier your table is, the more solid and stable it will. Self-locking hinges will provide extra protection that the unit won't fold up with you still inside it.

Bottom Line
We've looked at a range of pretty impressive inversion tables, but our overall favorite is the Innova ITX9600 Heavy Duty Inversion Table with its five-pin angle adjustment, solid A-shaped frame, and great price point.
Our silver medallist is the Teeter EP-560 Inversion Table which features angle control by arm adjustment and a contoured flex bed. Rounding out our top three is the Innova ITM4800 Advanced Heat and Massage Therapeutic Inversion Table Advanced Heat and Massage Therapeutic Inversion Table, which has a vibrating lumbar pad and is extremely stable.
Frequently Asked Questions
q:

How long should I use the inversion table for?

a:

This is a very common issue, especially when it comes to beginners. The answer to this question is not unique - instead, it varies from person to person. If you never used an inversion table before, it's recommended that you start slow. It's actually very easy to hurt yourself on this table! Start with small angles, and then gradually increase the length you stay at them until you are completely comfortable with it.

The angle will dictate the length of time you can spend using the table - the deeper the angle, the less time you can spend using it! People usually use these tables for 10 to 20 minutes, once a day, or maybe twice, sitting at an angle they are absolutely comfortable at! If you follow this example you will find inversion tables very enjoyable.
q:

How often should I use an inversion table?

a:

This again depends on your specific needs. If you suffer from any problems that leave you cramped up and immobile for most of the day, you could probably benefit from using the table once or twice a day, for 20 minutes at a time. This will reset your spine and muscles and help you feel like a new person. If you're healthy but just want the stretching benefits, it's enough to use these tables just once a day, or even less.
q:

What degree should I set my inversion table at?

a:

If you're just starting out, a 20-30 degree angle (beyond the horizontal line, of course) is what you're going to be looking at. Keep this angle for a few weeks, until you can use the table for about 20 minutes at this angle without feeling ill. A 60-degree angle, one that is parallel to the legs of the table, is what an average, healthy person needs to feel literally every benefit an inversion table can provide them with.

Your spine will decompress completely at this point, of course, if you know how to relax. If you want to perform exercises while hanging, you should go for a 90-degree angle. Do not change these angles way too fast, and you will avoid every problem users generally complain of.
q:

Can I get a stroke if I use an inversion table?

a:

This is a very common belief tied to the risks when using inversion tables. raise if you use this table, but it's problematic only if you already suffer from high blood pressure or glaucoma. But the risk of stroke is the same as when you're laying on your side, standing up, or doing just about anything you normally do.

Your body is a mighty machine, and it has ways to protect you from this when you're hanging upside down. There have been zero reports of people experiencing strokes when using inversion tables, so do not worry about this too much and go imitate bats!
q:

My back hurts after I stop using the inversion table. Is this supposed to happen?

a:

It's likely that you hung at an angle that is simply too much for you to handle. Your body has found itself in a completely new situation and has tried its best to stop you from hanging upside down. Your muscles clench to keep you steady, and just like when you start any new exercise program and go too deep too fast, you end up being sore.

Other things can cause these issues to arise as well, like returning from the inverted position way too fast. This causes your vertebrae to compress rapidly, creating pain. If you did everything right and still feel pain, talk with your doctor - there could be other issues hiding in plain sight!
Subscribe to our newsletter