The Complete Garage Gym FAQ: Your Questions Answered
As you finally get your home gym put together, we understand that budgets and workout needs differ. However, there are some basics that an effective gym should have, and there are some common questions about which equipment is better than others, and also which is good enough on a budget. Here are some of the questions we get all the time.
Q: What is the best Power Rack on the market today?
Hands down, the best power rack for your home gym is the Rogue R4 Infinity. The Rogue 4 is built like a tank, has an ideal working width of 43 inches and, most notably, features the Westside hole spacing system. That means that the distance between bar settings is one inch throughout the bench press range then spreads out to two inches as you move further up and down the rack. This is a vital feature that you won't find in most other racks. It allows you to customize your bar placement to work in your individual groove.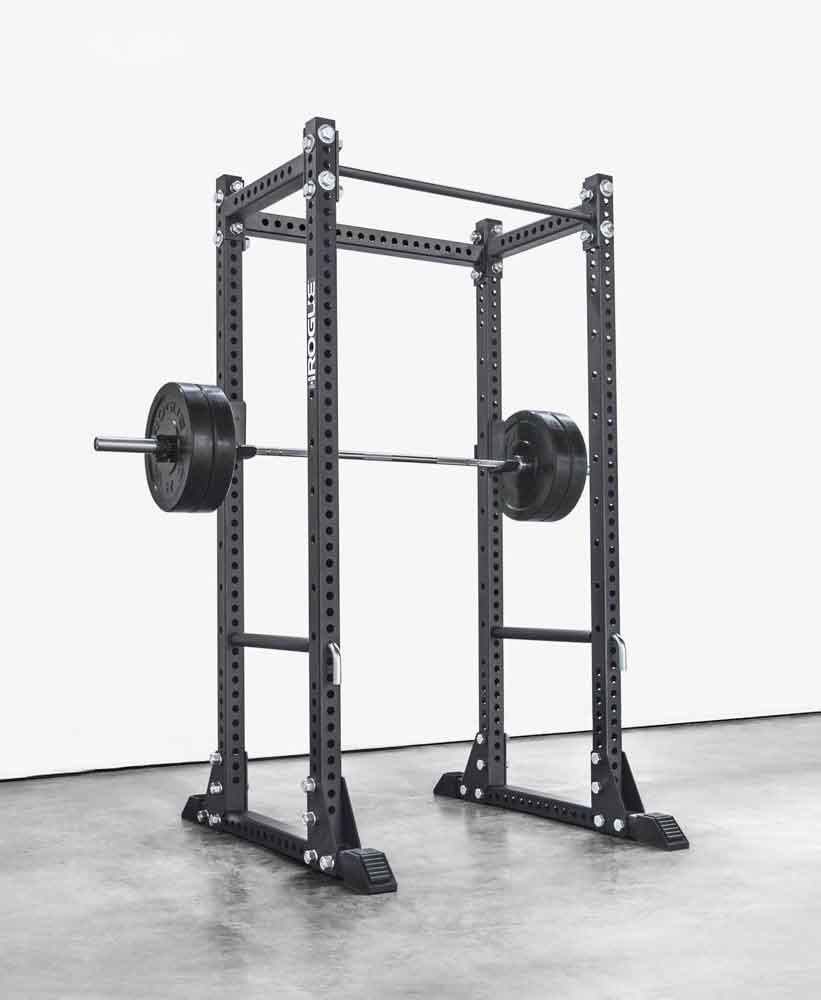 Throw in such features as TWO pull up bars, including a fat/skinny bar to maximally hit your forearms, band pegs on both the top and bottom of the unit and such optional extras as a dip station and multi grip cross-member chin up bar and heading over to Rogue for the R4 is an absolute no-brainer.
Q:

What's the best Power Rack under $600?
If you're shopping for a budget power rack, you can't go past the Body Solid Pro GPR378 by Body Solid. This is a seriously constructed unit that is made from heavy-duty 11-gauge steel, giving you all the rigidity and stability you could ask for. This unit does haven't many pretty extras (apart from a very solid pull up bar), but it's got everything that the heavy lifter demands.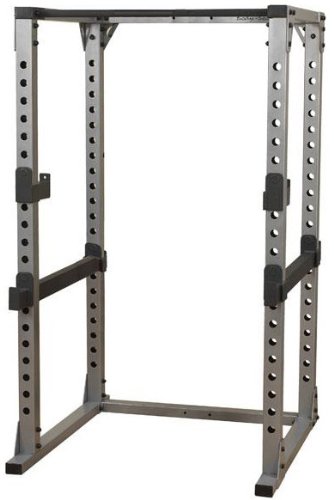 Q:

What is the best Olympic Barbell on the market?

The Rogue 2.0 Olympic Bar is the premium quality bar on the market today. It packs a host of features that make it stand out from the competition, including . . .
Constructed from ultra strong 1,900 psi steel
Durable composite bushings
Dual knurl marks
No center knurl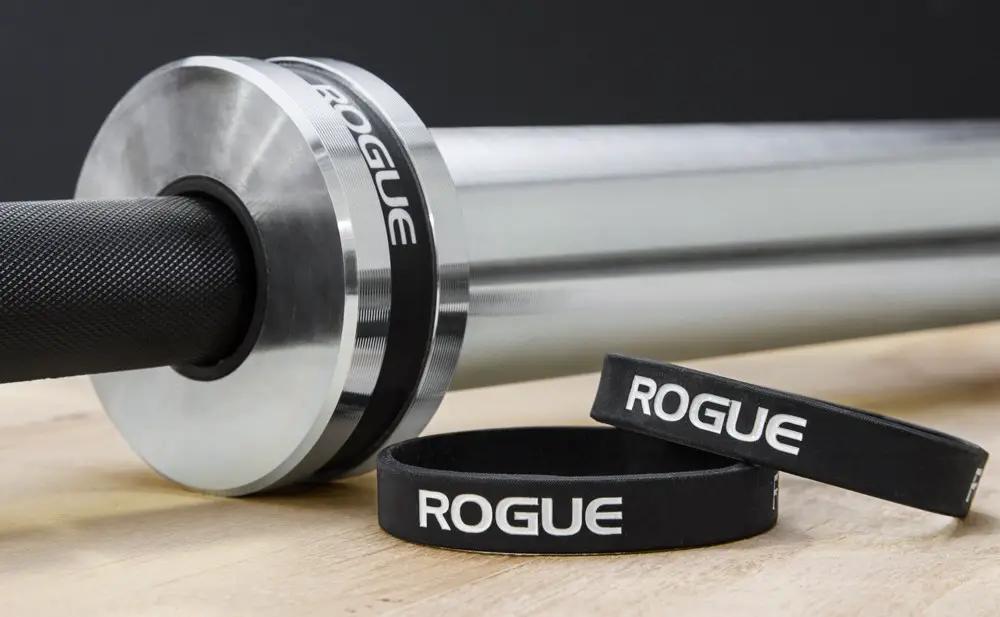 The composite bushing design features a self lubricating material that is usually only found in hi-tech aerospace equipment. They will dramatically minimize the tension on the bar when performing high rep exercises. They also allow the bar to spin more freely and extend the life of the bar. The bar has a generous loadable sleeve length of 16.4 inches., allowing you to fit more iron on the bar.​
Runner Up Bar​
For overall quality combined with value, go with the Body Solid 7 Foot Olympic bar. This bar features a 30mm diameter at the grip and weighs 44 pounds. It has an impressive load capacity of 600 pounds. This bar is finished in a triple coat chrome finish to provide ultimate protection against rusting, chipping, scarring and peeling. It provides a generous amount of elastic energy, or whip, to benefit the lifter when performing Olympic lifts.​
Q: What are the best bumper plates?
The newly revamped Rogue HG 2 Bumper Plate stands out due to it's consistent dead bounce, durability and smooth finish. Although they are the IWF standard 450mm diameter, these bumper plates are thinner than the competition, allowing you to get more weight on the bar. The HG 2 bumper plates also have far less bounce than you'll see with other plates. They are also stiffer, providing greater durability and toughness.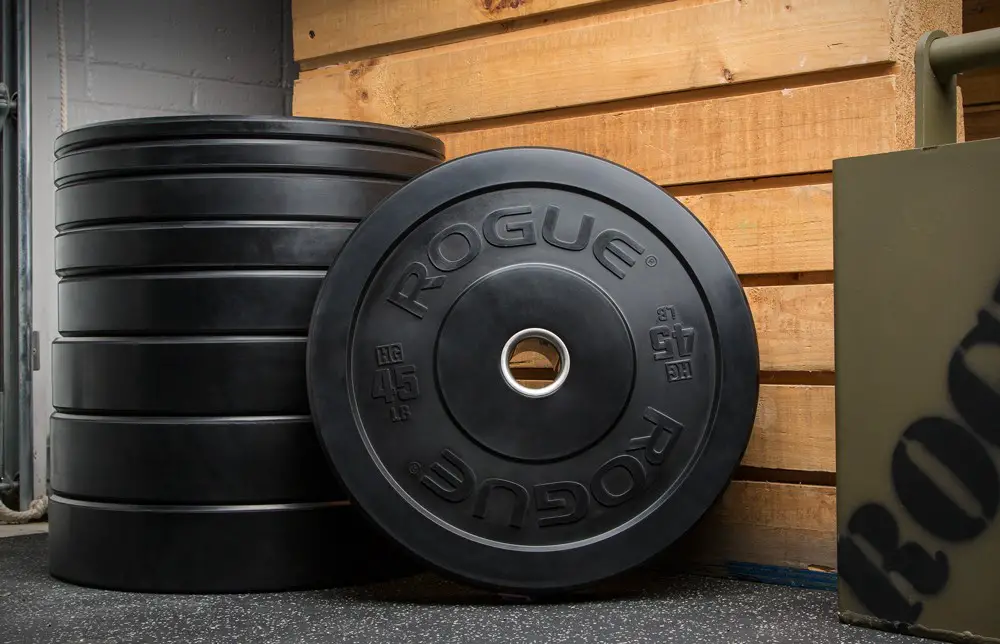 Runner Up Plates
The runner up bumper plate is the CAP Barbellblack rubber bumper plate. Like the Rogue plate, this one is very durable and doesn't bounce. It's not as thin as the Rogue bumpers though, so you won't be able to squeeze as much weight onto the bar. A steel insert in the core of the plate ensures a secure fit to the bar and prevents damage to the bar.​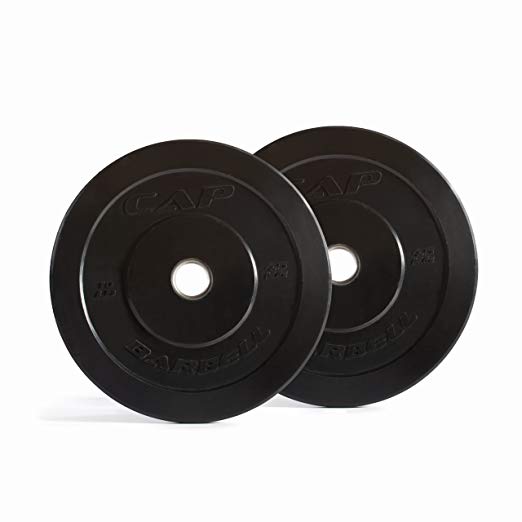 Q:

What is the best doorway pull up bar?
The best doorway pull up bar that you can buy right now is the Iron Gym Extreme Total Upper Body Workout Bar. It features an extra wide bar to bring out the 'v' shape of the lats. The construction is solid and the bar is capable of holding 300 pounds. In addition you can use a range of hand grips to work your muscles from every conceivable angle.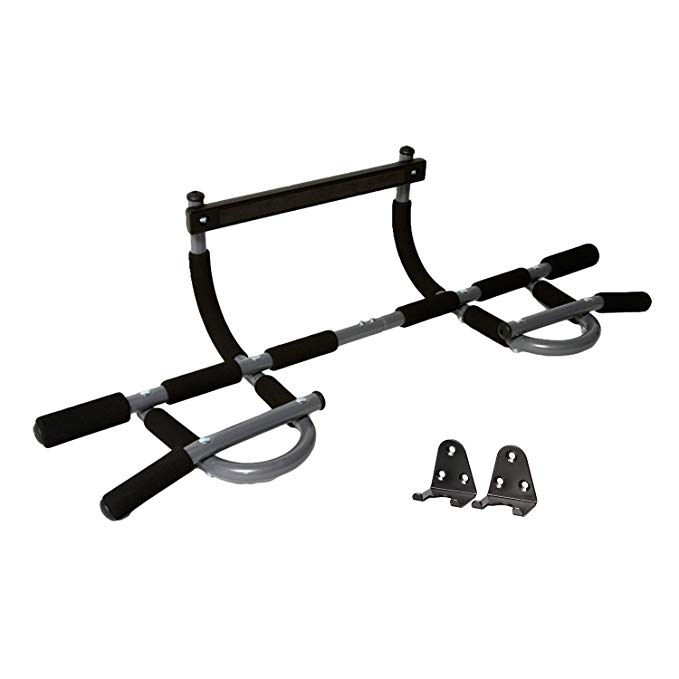 You can also disassemble the unit in a matter of seconds and bring it to the floor to extend your workout with push-ups, dips and crunches. For the range of exercises, the weight capacity and the sturdy construction, this is a great value piece of equipment.
Runner Up Pull Up Bar
Our next best option is the Perfect Fitness Multi Gym Pull Up Bar. While not offering as many grip and other exercise options as the Iron Gym Bar, it is just as sturdy and well constructed. The Perfect Bar has foam padding that extends along the entire length of the bar. The Perfect Bar features a pair of laterally extending bars that allow you to perform neutral grip pull ups.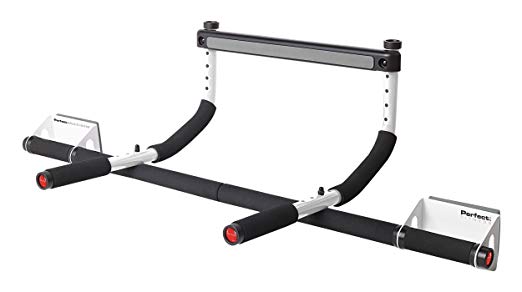 Q:

Are there any good equipment bundles I should know about?
Home gym products are always coming up in bundled packages that allow you to make sizeable savings. A great deal currently being offered is that offered by XMark that includes 115 pounds of Olympic weight plates plus four needle bearing Olympic curl bar. X Mark offer a range of similar bundles depending on how much weight you require.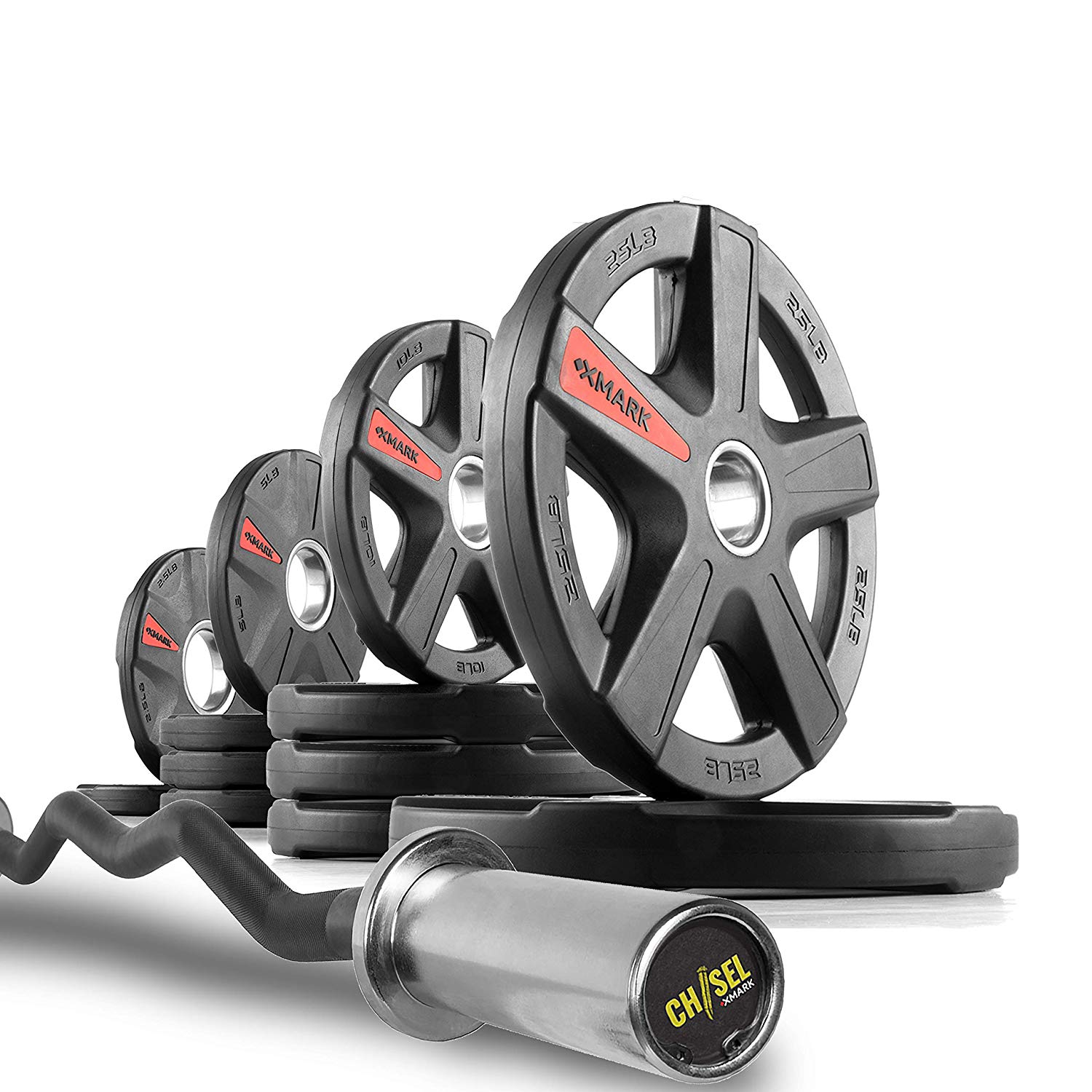 Runner Up Bundles
Rogue Fitness offers a range of home gym bundles. A stand-out Rogue offering is the Bravo Cross-Fit package which gives you 230 lbs of Rogue Hi-Temp Bumper plates, a 7-foot Rogue Ohio Olympic bar, 2 kettlebells (35 lb and 53 lb), a set of Rogue HG collars, a pair of Rogue wooden gymnastic rings, a Rogue medicine ball of your selected weight (between 4 and 20 lbs), a Rogue Abmat and a Rogue SR-3 speed rope. This bundle is available from Rogue.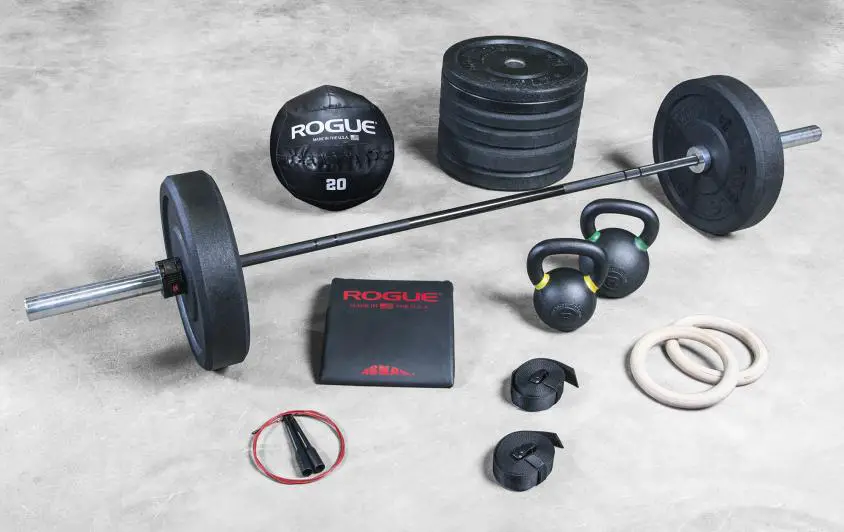 Q: What is the best weight bench to buy for my home gym?
The cream of the crop when it comes to adjustable weight benches is the XMark XM-7630. With a 1500 lb carrying capacity and 11 gauge, 2 inch by 3 inch steel construction this is the most solid home bench that you are ever likely to encounter.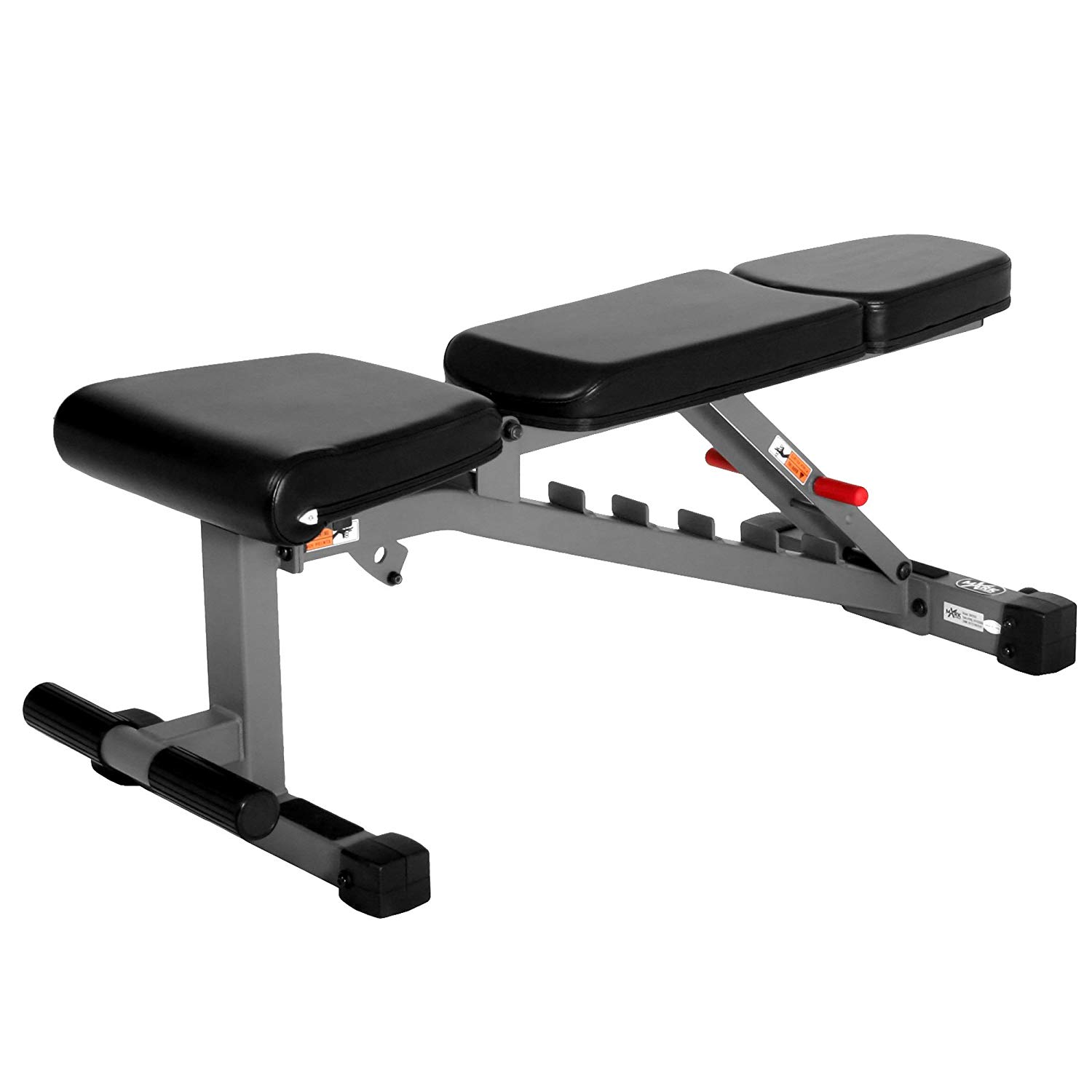 The seven back adjustment and 3 seat options combine to provide an amazing 21 separate seating positions. This allows you to perform your incline and decline chest work at just the right angle to achieve maximum stimulation for your unique body. The extra thick seat padding provides a superior level of comfort that is rarely seen on a home bench.
Runner Up Bench
Our runner up bench is the Power Block Sports Bench. With solid construction that comes close to the Xmark and a separate seat and back adjustment it offers the user the opportunity to customize his seating position.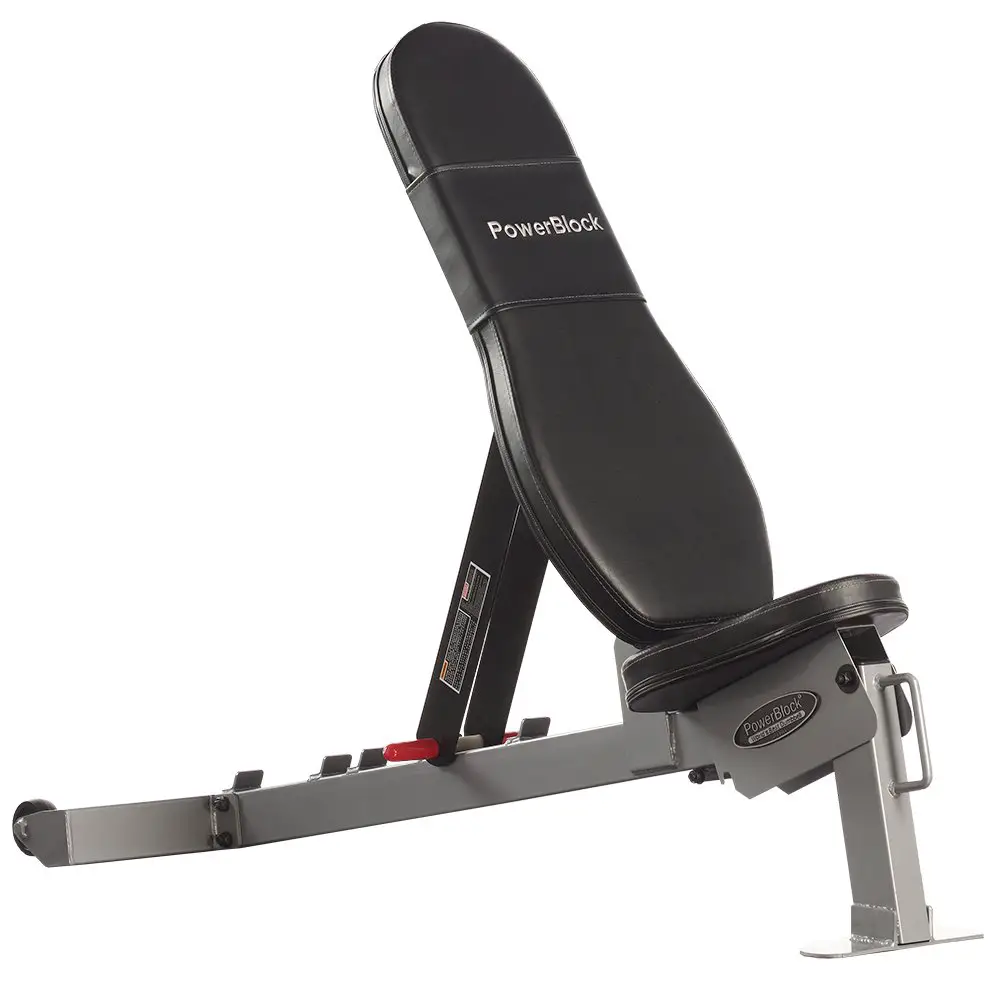 With only 5 seat adjustments, it's not quite as versatile as the Xmark, however. And, at 550 pounds, it's weight capacity is half that of our top choice, but still more than adequate for use by the vast majority of home gym users.
Most Read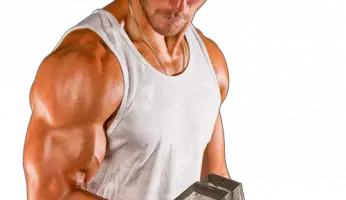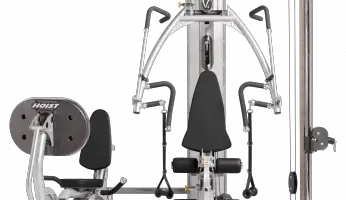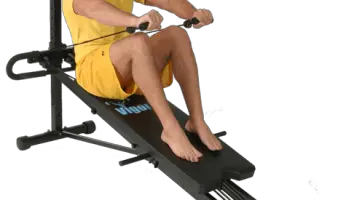 Subscribe to our newsletter