Top 10 Barbell Collars Reviewed and Rated
last updated:
Feb 11, 2020
Lifting weight can be dangerous. When you've got hundreds of pounds of cold steel hovering over your torso, you need to know that those plates are safe and secure. That is why the most important piece of training equipment in your home gym is also one of the smallest and least expensive - the barbell collar.
We've all used collars that don't work. Halfway through a set, they loosen and the plates begin to slide. When you're doing barbell curls that's an annoyance. But, if it happens during the bench press, it could result in a major injury. In this article, we reveal the best home gym collars to keep you safe when you're smashing it in the gym.
In a Hurry? The test winner after 14 hrs of research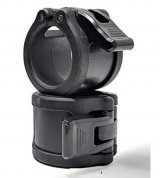 Clout Fitness Quick Release
Why is it better?
Quick release design
Comes in 10 colors
Durable during any lift
Comes in standard size
In a
Hurry? Editors choice: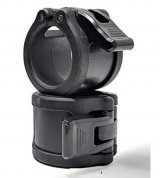 Test Winner: Clout Fitness Quick Release

45
Researched Sources
2.1k
Reviews Considered
14
Hours Researching
15
Products Evaluated
Durability
Materials
Effectiveness
Ease of Use
Features
By Default
Criteria Used for Evaluation

Durability
Durable products reflect wise buying.
Durability is important because you need a barbell collar which can take the kind of stress weightlifting brings. It has to be able to withstand the pressure you are going to put on it over and over.
There are cheap products on the market, the style looks good, the design seems nice but the quality of the materials will have been sourced cheaply and that is why the barbell collar looks like the type of purchase which is too good and very tempting.
The downside with a cheaply made collar is that it won't withstand regular wear, the features for fitting it to a bar can become weak over time, for more quickly then they should. The potential for the collar to fail and even cause an accident gets higher the longer it is used. When it comes down to safety during weight training it is a 100% must do and have, accidents with heavy-duty weights can be very nasty.
If the collar fails due to low-quality materials and design it might be a sudden failure or gradual, the collar should fit securely to the bar and hold the added weights easily and safely.
Our research sought out many potential collars available on the market but we were cautious and looked very closely at the quality of materials used and the innovative safe designing for fitting the collar. It was notable that the higher the quality for materials the higher the buying price but this is to be expected, this applies to all products.
Therefore we have selected collars that certainly are not cheap in cost when factoring in the performance, quality, and performance of a collar. The prices for collars are not overly costly but choosing the best is important.
We have selected the best options and provided a lot of helpful details so that you know exactly what you want and can feel comfortable and safe in knowing that you will have chosen a good quality collar.

Materials
Durability works with quality materials.
Be sure you check for the best quality materials available. This is so important because you are talking about safety equipment so you do not want to scrimp on quality.
The first main requirement from a collar is that it will be very durable over a long time because it will get a lot of use.
The question to take into account is how can a buyer and user feel confident that they will get durability resulting from the use of high-quality safe materials. As collars are a very serious safety feature it is natural that a user wants to feel confident and safe.
Brands who have had many years in the market producing a consistently good product are the safest and most logical choice. These brands have many tried, tested and very much trusted products available to users, they also invest a lot of research into constantly innovating and improving the design, material quality, and durability.
Therefore during our comparative reviewing, we have focused on established brands because we believe that the best performing safe collars are available through long term established makers. Our perception is that a weight collar should be a part of a reliable kit with many years of reliable performance.
We factored in material quality the types of design, both traditional and newer innovative designs, the quick ease for use when changing weights on a bar and the real value not just in terms of price but also trusted performance. We have been able to produce an excellent range of choices for weight trainers and we are happy and confident that a collar exists for all people's preferences in our line up of high-quality collars.

Effectiveness
Effectiveness dictates performance.
The best barbell collars on our list are effective. Whatever system they use to stay in place, you need to be able to trust it and know you can lift with confidence knowing that the weights are going to stay put on the bar.
Effectiveness for weight trainers covers several requirements, certainly, they want as a collar which enables a quick changeover on added or removed weights, the collar should be very easy to manipulate and not be fiddly or difficult because trainers want to move forward when training and not be hampered by a badly designed collar which takes too much time.
The perfect collar is quick and easy to remove, and equally quick to re-secure to hold weights safely. Therefore makers of collars are always looking to ensure quick effective use, some collars have a more traditional method for fitting to a bar and there are collars that have new creative methods for quickly removing so that weights can be added and quickly secured. We ranked effectiveness highly during research and looked closely to ensure any collars put forward through this buying guide will all be highly effective.

Ease of Use
Ease of use ensures quick weight changeover during training.
Ease of use refers to being able to get it on to the bar easily at the beginning of your workout and back off when you are switching off weights. Being able to switch it out with one hand is a definite benefit in this category.
Weight trainers want speed combined with reliable safety, to change weights should be a few short easy fluid movements, quickly adjust and loosen the collar, slip weights off the bar, add weights quickly and resecure the collar. This should be a quick easy set of actions that do not overly interrupt a weight training session.
If this ease while using collars is not clear and apparent, it is probably due to a bad design or badly designed features for securing a collar onto a weight bar. Some cheaper versions of collars do look very strong and well designed at a first glance but the actual mechanism for securing the collar can be less durable and dependable. We searched out products and even researched reviews giving feedback from users about the ease of use with different collars. This has been a very good method while reviewing and ensuring that our research identified the best current collar options available today for weight trainers.

Features
You will want to look for collars which have easy fasteners you can use effortlessly. The inner lining should be made of something which will grip nicely and it is nice to find a set which comes with a handy carrying bag.
Much of the required safe efficient performance wanted from a collar is how easy it is to secure and how firm and safe the fastening system will be. Time has moved on from the early designs methods used for fastening a collar onto a steel bar. Modern designs quickly secure a grip through easy manipulation and the new approaches to fastening are an improvement on the older designs used.
More modern fastening designs are a result of technology for working parts such as hinges which allow a design which easily pushes over a leverage system to bite securely onto a steel bar and stay in position.
The internal lining for collars have also progressed in terms of design, nowadays we expect to see heavy-duty linings with materials properties to promote grip and prevent slipping. These collars clamp tight through a hinge and level design which is very effective. A nice feature is to see a collar which is coated with durable materials to prevent and damage to the collar. We have put together a very impressive selection of collars all of which are very reliable, well designed and built from top quality materials to ensure a good performing collar.
Expert Interviews & Opinions
Most Important Criteria
(According to our experts opinion)
Experts Opinion
Editors Opinion
Users Opinion
By Default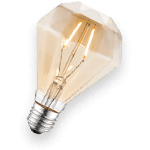 Know Your Needs
There are many different designs of collars for holding weights and most of them are especially good for certain types of lifting like how much weight you lift at a time or whether you throw it down after your lift.
You want to know your capabilities and you certainly want to choose bar collars which you are confident will keep weights in place and not let weights move or slip. Shifting weight can create an imbalance which may well lead to a harmful accident.
There are many good quality reviews online which often give customer feedback. These are worth reading so that you have more background on which types of collars are popular and trusted by users.
Be Safe
Find a collar you can maneuver easily, even one-handed, especially if you tend to train at home alone. You want something which is going to secure your safety by not letting the weights fall on you.
Collars are a serious safety feature and they do prevent serious accidents and at minimal, they prevent weights slipping and interrupting a training session. Collars have been designed with the importance of safety being paramount and all weight trainers absolutely should use bar collars to keep heavy weights firmly secured.
Other Factors to Consider

Weight
There is a train of thought that heavy collars are more effective and reliable but this is not entirely accurate when it comes to the materials and design features for modern collars.
While heavy-duty collars may feel heavy and therefore give assurance that tough durable materials have been used to make the collar. But many modern materials can be much lighter than those older style metal collars but modern materials and be just as durable as prior metals used. Modern materials are often more susceptible to allowing new functional design features which can be used to ensure a secure grip mechanism. also where modern materials are concerned, the inner of the collar can be lined with shock-absorbing materials that have a lot of durabilities while promoting anti-slip capability. Another benefit from modern materials is that collars can be coated with attractive colored durable coatings that protect the collar and have a good tactile surface for people when they handle the collar when changing weights.
Hinge Tech has made huge steps and this means hinge and lever collars are very effective and very easy to handle while also being very good for achieving a very secure grip on a weights bar. Collars might seem like a standard piece of equipment but the materials used, the extent of highly innovative design and the durability have really advanced in recent years.
Frequently Asked Questions
q:

What exactly is a barbell collar?

a:

Collars are placed on a barbell or dumbbell to keep the disk from slipping and falling off your bar while you are using it. They are a huge benefit to your safety.

They are fitted to the near end on a weight bar to prevent any weights moving or slipping during training. A badly fitted collar could actually create a very bad accident. Without a collar to maintain a safe hold on weights put onto a bar, training cannot be achieved.
q:

What different types of collars are there?

a:

There are spring clamps, lockjaw clamps, power clamps, and hex screw clamps. In other words, there are a ton of choices and you really need to do your research in order to figure out what type is going to be best for you.

All these different types offer quick easy to use features which means while training with weights it is very easy to change the weights and keep the flow of training. Generally, whichever collar system you choose the design for fastening will have been carefully researched for effectiveness.
q:

Will barbell collars keep your bar balanced?

a:

Yes, because without them if you happen to lean wrong your weights could shift and slide. The collars ensure everything stays in place so you can do a good lift. Balance is what makes working with weights on a bar possible, without collars to ensure that the weights are contained and kept in place even simple bar push up could actually become dangerous. Collars are a highly important safety feature that must be used during training with weights.
q:

Are these just used in commercial gyms?

a:

Actually, these are mostly for individual or home use. If they were used in a commercial gym, they would end up being overused and would lose their hold over what should be many years of use. These collars are generally good for a home gym or a professional gym. The level of durability for long term use is high and these collars are unlikely to fail in terms of performance.

As time passes it is a good idea to keep an eye open for any type of wear which might start effecting the secure hold and grip performance of a weight collar.
q:

Can't I just lift without these?

a:

It is humanly possible of course, but not advisable. Leaving your weights free and just trusting they will stay put is a good way to risk injury. Weights slipping and throw you off balance which could cause back injury or one could land on you.

In summing up if you want to avoid an accident you should always ensure that you use safe, high-performance reliable weight collars during training, it is a very safe bet and avoids the risks of any potential accident.
Subscribe to our newsletter