Best Commercial Gym Equipment Manufacturers and Brands
last updated:
Apr 29, 2020
The commercial gym equipment market today is more cluttered than ever before. Unfortunately, there are still plenty of sub-par manufacturers out there who are filling our gyms with shoddy gear. That's why we set out to wade through what's out there and come up with a list of the best commercial gym equipment on the market today.
Our goal is to help you avoid some of the problems people face in equipping their home gyms as beginners. No matter what, we don't want you getting stuck expensive gear that just can't handle the daily grind.
We've identified an array of brands that combine to create an ideal gym.
In a Hurry? The test winner after 20 hours of research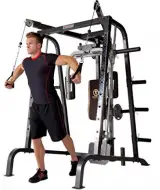 Marcy Smith Workout Cage
Why is it better?
Fully adjustable
Marcy has great reputation
Free weights and Smith style exercises
Cable crossover allows for almost infinite variations
In a
Hurry? Editors choice: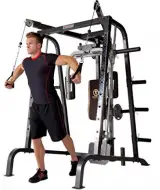 Test Winner: Marcy Smith Workout Cage

30
Researched Sources
8k
Reviews Considered
14
Hours Researching
10
Products Evaluated
Adjustability
Durability
Features
Motion Control
Versatility
By Default
10 Best Commercial Gym Equipment Pieces
Criteria Used for Evaluation

Adjustability
There isn't a single piece of fixed equipment on this list, aside from the Supermats flooring.
By "fixed equipment," we don't mean equipment that you can't move easily, like the cages and weight stacks. Fixed equipment would be something like a single piece dumbbell or a stationary bike with no gears or resistance. The options are set in place before you even get the equipment, so there's no room for it to grow with you.
Naturally, then, we feel the best gym equipment has to include some flexibility and room to grow. As you get stronger, lighter, faster, more flexible, or what have you, you shouldn't need to keep upgrading and spending more money. While every piece of equipment isn't for every fitness buff, we are confident that every one of our top ten products will be as dynamic and adaptable as you are.

Durability
If you want long term results and consistency, the upfront investment will be worth it.
There isn't any poorly made, disposable, or shoddy equipment on this list. Such equipment does exist, and we do our best to warn you about it with all of our reviews and buying guides.
The Smith machines, benches, press machines, resistance systems, and even static rubber flooring that you see here are all tools that will hold up, year after year, even under regular heavy use and even if you overdo it sometimes (we know you'd never overdo it, but, still). Durability starts with manufacturing processes, of course. Anything you see here that's made of steel will have a powder coating or other protective finish. Bearings, for pulley units, will be sealed and virtually maintenance free. Cables will be industrial quality, unless noted by the manufacturer. We've taken a lot of the guesswork out of what will probably be a major purchase, and we hope you will take advantage of the resources we offer.

Features
Can you think of a product, any product, that doesn't have at least one feature?
Maybe you can. We can't, and we tried. The closest we got was tracing paper. It is literally just thin paper of uniform size. But even tracing paper can have different thicknesses, weights, and translucency. No matter how simple or cheap a product seems, it always pays to do some comparison shopping and make sure your needs will be met.
Home gym products are typically anything but simple and cheap. So, in the interest of education, we have highlighted the features of each product and rated them according to how useful and applicable those features are--for the purpose at hand. After all, stability handles on a floor mat wouldn't do anybody any good.

Motion Control
A consistent plane and range of motion are essential, no matter what muscle groups you're working on.
Have you ever used a Hammer Strength machine? You see them at gyms sometimes. They are specially designed benches or racks that attach the barbell and weight to a frame, so it is impossible to drop the weight or depart from optimal form and range of motion. Many athletes say this type of machine actually limits performance by not recruiting enough muscle groups, but for many of us safety is more important than athletic performance.
This is why we featured a variety of machine. Some will keep you to a rigid plane of motion, while others will free you to check and double check your own form. The TRX system is the best example of a fitness tool that gives you freedom. Unlike a squat rack, the TRX is designed to cause some instability so you will engage your core more often. The TRX can get away with this, because it uses the straps and bodyweight rather than harder to control free weights. Still, though, you will get the best results and stay injury free if you use the TRX as directed every time.

Versatility
You probably noticed most of our picks can take the place of several other machines.
That's because, as expensive as some of these units are (we're looking at you, Body Solid Functional Trainer), they can still be more cost effective than buying separate gear for each different muscle group or desired outcome. Even the benches we reviewed here help you do ab work as well as lifting barbells or dumbbells. When equipping your gym, it pays to take into account how much space you have and how much convenience you want, as well as how much everything costs. You'll be glad you did, and with a decent functional trainer, you'll be able to focus on pushing the weight, not setting stations up and tearing them down.
Expert Interviews & Opinions
Most Important Criteria
(According to our experts opinion)
Experts Opinion
Editors Opinion
Users Opinion
By Default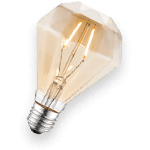 Clearing Out The Clutter
You have surely heard this before, but it will never not be relevant: having more choices does not equal having better choices.
Think about it. How many ab rollers have most of us looked at online? If you are like us, you have looked at enough to know that you can never, ever find one with all the features anyone could ever imagine. The problem is, most of those features are cool ones! They can make your workout less stressful, help you avoid soreness, get you fit faster, play video on demand, or whatever. There seems to be no end to what the public can ask for, or what fitness companies can imagine and create.
So, with all this information and all these potentially great products competing for your attention, where do you start? You know you can't do a deep dive with every Smith machine, so which ones do you examine?
The answer, of course, lies with you. You can take back the power by simply sitting down and deciding what you want. If you have ever bought a house, you almost certainly followed this same procedure. There will always be a house that is bigger, newer, has tough siding, is in a different school district, or is closer to work...we could go on, but you get the picture.
Decide what fitness means for you, where you want to go, and what you are able to do to get there. We guarantee you will be happy with whatever you decide if you do this work on the front end.
Towards A Cushier Floor
We only included one flooring product, the Supermats product, because this buying guide is primarily for training equipment. When it comes to the world of gym flooring, we have barely scratched the surface.
Different flooring products will have different applications. This means different thicknesses, textures, sizes, shapes, and installation techniques. Foam interlocking pads, like large puzzle pieces, might be great for a kids' fitness area. The locking pieces are fun, and can protect little ones who are prone to falling down.
If you have a yoga practice, though, and want to set aside space for your own studio, the foam blocks will not work. Yoga is largely about grounding, so ideally you want a surface without a lot of give. A hardwood floor, covered in a temporary or permanent thin, sticky, grippy mat, would get you the best results.
Then there's plyometrics. Box jumps and other explosive moves are wildly popular right now. You need shock absorption, both on takeoff and on dismount (if you jump onto a box), or landing if you leap in the air. So a thicker, spongier mat might work better.
Of course, with the plyometrics moves, you also want something a bit firm to give you more power for the takeoff. There are almost always competing and interlocking needs to consider. For this reason, the way you cover your gym floor is every bit as important as what you work out with on that floor.
Other Factors to Consider

Comfort
Weightlifting and other pursuits can be difficult, challenging, maybe even a little painful-in terms of post workout soreness and fatigue--but they should never be uncomfortable. Little touches, like seat padding, height and angle adjustments, and knurled chin up bars can all make a big difference in your willingness to use the equipment. This is equipment you will plan to use for many years, so it makes sense that you'd want something you can live with and even enjoy.
To that end, we looked for brands and companies that prioritized your comfort experience. We have highlighted the main comfort features of each cage, bench, and other assorted fitness tool. You can make an informed decision about which machine will be the best and most cozy for you--your body shape, height, level of fitness, favorite activities, and long term goals.

Use
Use refers to the equipment's purpose, what the designers had in mind when they made it as well as what you are confident you can accomplish with it. This buying guide covers a lot of ground; there are multigym type machines as well as benches and smaller equipment. It all has the same purpose, to help you set up your home gym for success. But it was important for us to identify a use for each piece of equipment. The ones with the most uses, obviously, are the cages and Smith style units. So we included several of those, right at the top, and narrowed down from there. Any of these frames will give you the ability to do multiple exercises, including some with twenty or more possibilities. Each and every move described by the manufacturer is one more use you can get out of your investment.
Frequently Asked Questions
q:

Why aren't all the cages here called Smith machines?

a:

Smith machines have a very narrow application, although you can perform several strength exercises within that application. A Smith machine is a frame that allows an affixed barbell to move up and down. This means you can use the machine for squats without risking a dropped weight and injury. You can also do bench presses by placing a separate bench under the barbell tracks. You can also perform several rowing exercises, because the barbell can start and finish as low as you want it to on the rack.

With the addition of things like chin up bars, cables, optional weight stacks, and permanently installed benches, the unit really can't be called a Smith machine anymore.
q:

Will I always need a spotter when I lift weights?

a:

Yes and no. If you lift dumbbells at a comfortable weight, then you will not need a spotter. You don't need a spotter for most leg exercises, like leg extensions or presses. And with a Smith machine, or a multigym unit that has a Smith style weight racking system, you still won't need a spotter. This is actually the main selling point of the Smith.

Any time you use a weighted barbell, and it puts you in a position where you could drop the weight, you need a spotter. Squats and bench presses are the biggest examples. If you are benching more weight than usual, or pushing yourself to exhaustion through increased reps, you absolutely must have a spotter.
q:

The multigyms are huge, and tough, but won't they need cleaning?

a:

The most a steel frame would need is light dusting once a week or so, as they have a lot of surfaces that can gather dust. If the machine has any padded components, where your body touches the pads, you should wipe down the pads after use like you would at a commercial gym. You can always ask the manufacturer, but typically we don't recommend wiping the frame steel with chemicals or polish. This can damage the protective coating, leaving your equipment vulnerable to corrosion and scratching.
q:

If weight stacks are safer and easier, why do so many people use free weights?

a:

This is a long standing topic of debate in the fitness community. Many trainers swear that machines will not increase your muscle memory or functional fitness as well as free weights will. The idea is that you aren't limited to a rigid plane of motion in your daily life, the way you are with some machines.

But you can also find videos of professional bodybuilders explaining how to use a Smith machine properly, or something similar.

We don't know the answer. We do know that machines can help prevent injury, especially for beginners. We also like the happy medium of cable machines and pinned weight stacks. You get the resistance you need for progressive overload, but you also get to move in a way that's closer to how you move in daily life. That's what functional fitness is all about.
q:

Does the U.S. military endorse the TRX system?

a:

No. This is a common misconception, but TRX has never claimed to be the official workout gear of the Navy or any other military branch. It is true that a former Navy Seal, Randy Hetrick, created the TRX system. But he did so independently of his employers. We can't guarantee a Navy Seal body with the TRX, but we are sure many military servicemen and women use the TRX either at home or in training facilities. It is just that versatile and effective, and it can be as tough as any barbell workout when used properly.
Subscribe to our newsletter